Other Types of Outdoor Home Security Cameras to Consider
There are a couple of other options available when talking about outdoor security cameras, which includes doorbell cameras and floodlight cameras, both of which are extremely popular.
Doorbell Camera
Doorbell cameras are a relative newcomer to the security industry, but they've become very popular, very quickly, and for good reason. Doorbell cameras have a built-in surveillance camera that you can monitor and view from any computer or mobile device. A doorbell camera will show you a live video feed of your front porch area. They are discreet and allow you to screen your visitors even if you're not there.
Most doorbell cameras come with a two-way talk feature, motion detection, full-color night vision, remote access via an app, and most can be integrated with your other home security equipment.
Floodlight Camera
Floodlight cameras are another discreet security option with plenty of included features. Most floodlight cameras come with a video option, night vision, live streaming, motion detection, and can be hardwired or Wi-Fi connected. And some even come with a remote-activated siren, object and people detections, and more.
Home Automation Options
If you want home automation features as part of your security package, You will need to decide which home automation features you want, then find a home security company and/or home security packages that have what you need and want.
So the fourth thing to consider when purchasing a home security camera is whether or not you want to include home automation features.
Many home automation features, including indoor and outdoor security cameras, can be integrated with home automation products such as Alexa, Amazon's Echo and Cloud Cam, Nest, Wi-Fi smart lightbulbs, thermostat, door locks, garage door controls, doorbells, smart plugs, water, smoke, carbon monoxide and freeze sensors, robot vacuum cleaners, window blinds, and more.
Costs
With some home security camera systems and/or companies you will pay an upfront cost for the equipment, then pay a monthly monitoring fee, usually on a long-term contract. Other home security companies will offer you "free" equipment then sign you up for a long-term monitoring contract. However, with those, the price of the equipment is already built-in to the monthly monitoring fees, so technically they are not free.
So the fifth thing to consider is your budget and the cost of the type of system and other options you might need.
The overall costs, which will vary depending on which route you decide to go, include equipment, equipment installation, activation fees, monitoring fees, and sometimes security companies will also have other one-time up-front charges as well. In addition, if you opt for home automation options, there could be some additional expenses associated with those also.
There is really no way to give you the exact cost of what your home security camera system will cost because there are too many variables, including the different types of equipment available, quality, functionality, features, options, etc. Therefore, we recommend you use this guide to make notes about what equipment and features you want and need for your particular situation. Then take some time to research and compare the equipment, features, and options you chose. That will provide you with enough information to make an educated decision about which home security camera system is right for you and your budget.
Features
Knowing and understanding the most common home security features available will help you decide on the equipment that's best for you.
So the sixth thing you should go over before deciding on a home security camera system are the features included with most equipment packages and/or security systems and what they do.
Once you understand what each of those features does, you will be able to decide what you actually do or don't really need. Here are some popular home security camera features included with most security camera systems.
Night Vision Cameras – Most of today's indoor and outdoor security cameras come with night vision; however, not all night vision cameras are created equally. Night vision is a very important feature of any security camera. When reviewing the night vision feature on a security camera, you should look for a high resolution such as 1080p, how wide of an angle it covers, and what range in number of feet does that camera have. Most cameras will give you a clear picture at a close range, but only quality cameras will be able to provide you with a clear picture from a distance.
Motion Activated Cameras – A motion-activated camera is one that can detect and record any movement within its viewing field. Some security cameras only record when movement is detected and other security cameras have a continuous viewing and recording option. And some motion activated security cameras can even distinguish between people, pets, and objects. Another thing to consider is the range in which the motion detection and activation can reach then compare it to what you need.
Weather Resistance – Make sure any outdoor camera you buy is weatherproof and waterproof. An outdoor camera needs to be able to handle a wide variety of extreme weather conditions such as intense sunlight, high winds, driving rains, ice storms and a wide range of freezing and below freezing temperatures. You will also need to make sure the hardware you choose, or that is included with the purchase, is tough enough to withstand those same conditions as well.
Live View – A live view, also known as live streaming is a great feature to have and most of today's security cameras come with this feature, although the picture quality is better on some than others. The live views can be remotely accessed, monitored, and controlled via a computer or mobile device. However, there are a few that only offer mobile device access. Live streaming video is shown to you in real-time so you can see what's going on in and around your home at all times. This will allow you to proactively handle any activity or event before it becomes a potential problem.
2-Way Audio – Many security cameras and most doorbell cameras have a two-way talk feature. The two-way talk feature will allow you to communicate via audio and video with any visitor or unwanted guest. And many of them also include a panic alarm or siren you can activate at the touch of a button.
Recording – We touched on continuous video recording a moment ago, but this is an important feature and if it is one you need, you should make sure the security camera you choose includes a continuous video recording (CVR) feature. Otherwise, you might unknowingly purchase one that only records when motion is detected, or worse, one that records over previously recorded video. Neither of which will do you any good when you need to see the entire timeline of what happened or didn't happen. Then you need to make sure that video is stored and stored for a long enough period of time that it will be beneficial to you. Which leads us to our next feature— video storage options.
Storage – The two most common video storage options are storing your security videos locally or via cloud storage.

Local – Local video storage is when your security videos will be stored on a local device in your home, which is usually on an SD card. Local storage is generally the cheaper of the two options. You simply buy the equipment and there are no cloud storage fees.
Cloud – Cloud video storage is when your security videos are not stored locally on your device but are stored remotely in the cloud. The benefit of cloud storage is that your videos are immediately uploaded to a safe place where they can't be deleted or tampered with. And you can access your stored videos at any time from anywhere. The only drawback of cloud storage is that most security companies charge for the amount of space you are given to store your videos. So the more video time you store, the more it is going to cost you. The industry average is about 1GB, which isn't much, so keep that cost factor in mind when opting for cloud storage.
Installation
There are two types of home security camera installation options available and which one you choose will greatly depend on the equipment you buy and who you buy that equipment from.
So the seventh and final thing you need to consider when buying a home security camera system is the installation.
A good way to determine whether to buy a DIY equipment package or a security system that offers professional installation is by assessing your existing skill set and the tools you have readily available to you.
If you are not accustomed to performing DIY projects and don't have the right tools for the job, you might want to consider looking for a home security camera package that offers or comes with professional installation. Otherwise, you might end up in a world of mess if you bought an expensive DIY home security package then weren't able to install it properly.
So let's look at both options, then you can decide which one is right for you.
DIY Installation
A DIY home security camera system is one that you install yourself without the assistance of a professional. Most DIY home security cameras offer access to how-to videos and other helpful information that will guide you through the installation process. However, it's important to take note of what tools will be required for every piece of equipment included in the package.
Also, many DIY home security camera systems are small and wireless and, therefore, are powered by batteries. That means you will need to make sure you have the right batteries for each piece of equipment if they are not included with your purchase.
It is also a good idea to stock up on those batteries as well because you never know when one might go out. Sometimes the required batteries are standard batteries that you can buy anywhere and some are specialty batteries so you'll want to pay attention to that also.
Professional Installation
Some security companies offer professional installation with their equipment and some do not. And some offer professional installation as an option, but you have to pay for it. Most wireless systems are fairly easy to install yourself, but that's not always the case.
Most hardwired systems lean more towards the difficult scale when it comes to installation because you have to determine the best way to lay out the wires in and around your home. And usually, it will require you to drill holes in your walls, floors, and/or ceilings. Then, if there are any obstructions or something that is blocking the signal causing your system to not work properly, you will have to troubleshoot and correct that too.
So if you have chosen a hardwired security system and professional installation is an option, it's best to allow the experts to install it for you. Or, to pay a professional to install it for you if it's not included with your purchase.
List of Home Security Camera Companies
After you have determined what features you need, the amount of money you are willing to spend and the method of installation you want; the next step is to research your options. The following is a list of the most popular home security camera systems on the market.
Home Security Camera FAQs
What is the resolution feature in a home security camera?
The resolution is the way the size of the video is measured which is in pixels. The more pixels there are, the higher the resolution is and the clearer the video will be. A higher resolution also allows you to digitally zoom in to the video without it becoming blurry. So, for example, if you are trying to read a license plate that was recorded on your security video, you will have a better chance of doing so with a high-resolution security camera. A good resolution is 1080p or higher.
What does live streaming on a home security camera mean?
Most security cameras come with a live streaming feature that is connected using your internet. This feature enables you to check in on your home to view what's happening at any given moment using the companion mobile app and your mobile device. This gives you the ability to immediately handle any situation as it arises.
Cloud storage is where security videos or video clips are stored. A cloud storage feature will send your recorded videos to a remote server that can be accessed via the internet. Some brands offer a limited amount of cloud storage for free then charge for additional stored minutes. Other brands charge a fee that will depend on how many minutes of security videos you want to be stored, which is usually available for up to 30-days or so.
What is meant by field of view in a home security camera?
With a home security camera, the field of view is referring to the viewing angle and how wide of an angle the camera can capture and see. The field of view is measured in degrees and is affected by the lens size. For example, a wide-angle lens will produce a greater field of view than a security camera with a larger lens and they can capture a large area, but the objects they capture will appear smaller in the image. If you want to capture a large area, you will need an ultra-wide angle security camera which also reduces the need to purchase multiple cameras because it can cover a larger area.
What is the difference between a weather-resistant home security camera and a waterproof home security camera?
If you will be using a home security camera indoors or in a covered/protected area outside your home, a weather-resistant home security camera will be fine. However, a weather-resistant security camera isn't designed to withstand direct contact with the elements, sprinkler systems, or other direct water sources. If you need a home security camera that will be installed outside where it will have direct contact with rain, snow, ice, dust, etc. make sure you purchase a waterproof home security camera. You can do this by checking the camera systems IP rating. A good indoor IP rating is less than 44. A good weather-resistant IP rating is between 44 and 65. A good waterproof rating is between 66 and 67. And a good submersible IP rating is 68 or higher.
How does the motion detection feature work in a home security camera?
The motion detection feature in a home security camera works using either a passive infrared sensor or by comparing the variation of pixels between the different camera frames. Then, when the motion detection feature senses motion, it will trigger an alarm and send you and/or a monitoring center an alert so you can check the live stream on the mobile app and respond accordingly.
What is night vision on a home security camera?
The night vision feature uses infrared light, which is invisible to the naked eye, to see at night. So a home security camera with night vision will enable you to view your security cameras' feeds at night and still be able to see, either in black and white or color depending on your camera, at night as if it were in daylight.
Is it legal to use a video surveillance camera in public areas like my front yard?
Yes, but every jurisdiction has its own set of surveillance laws you need to know before installing your new security cameras. For example, some places allow you to record video but not audio. Others require you to post a notice that you are using surveillance cameras, whereas it's never OK to point your cameras to record what's going on inside your neighbor's home.
How much do security cameras cost?
The different types of available home security cameras are pretty much endless. However, the average home security camera can run anywhere from $100-$350 or more depending on the quality, size, and features it has. Alternatively, some home security systems are provided free, including the cameras; however, they will usually require you to sign a long-term monitoring agreement in exchange for using their equipment.
What are the most important features to look for in a home security camera?
The most important features in any home security camera, whether it's an indoor or outdoor system, or if it's wired or wireless are the following. You should purchase the highest quality video cameras you can afford. Then look for high definition video, a wide-angle lens, long-range (if needed), night vision (preferably color night vision), and pan/tilt/zoom features. Other features to consider are a continuous recording option rather than an intermittent recording. And, as much cloud storage for those recordings as you can afford.
What's Next?
If you have any questions about the information or equipment found in this home security camera buyers guide, please feel free to contact us. We would be more than happy to answer all your questions and help you down the right path to a happier, carefree, more convenient, secure home for you and your family.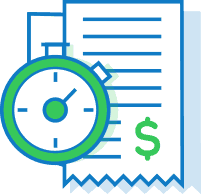 Conclusion
---
It's easy to fall into analysis paralysis when considering all the options available, but what it really comes down to is your lifestyle and budget. If you're a bachelor wanting a basic single camera to keep tabs on your pets in your apartment, then you probably don't need a system with a loud siren or a cloud storage plan.
If you're family in a home with a large yard then you may want to choose between the systems that work both indoor and outdoor, with 2-way audio to serve as an intercom system as well. In any case, you'll be able to make a confident choice with all the variables and unique features conveniently laid out above.