Features to Consider
With so many different types of medical alert systems on the market, it's important to familiarize yourself with the different features that one may offer. This will help guide you to find the best medical alert system to suits your needs and lifestyle.
Comparison of the Best Medical Alert Systems
Brand

Medical Guardian Classic Guardian

LifeFone At Home with Fall Detection

Bay Alarm Medical + GPS Medical Alert

MobileHelp Solo

Lively Mobile Medical Alert

MedicAlert Safe Return

LifeStation Medical Alert Device

Price

29.95/mo

/per

38.95/mo

/per

49.95/mo

/per

30/mo

/per

19.99/mo

/per

35/yr

/per

25.95/mo

/per

247monitoring
Two Way Talk
Yes – through base station
Yes – through the base station
Yes – through base station and pendant
Yes – through base station and pendant
Yes – through pendant
N/A
Yes – through base station
Fall Detection
No
Yes
Optional – an additional $9.95/mo
Optional – an additional $10/mo
Optional – requires $34.95/mo plan
No
Optional – requires $29.95/mo plan
Additional Features
Comes with necklace or wristband
Comes with waterproof pendant, 30hr battery life, temperature sensor
Can set up geofencing to know when loved ones leave a specified area. Fall detection is least likely to set off a false alarm.
Pendant or wristband. Both are waterproof. GPS tracking.
Very fast response time. Patented GPS technology that is fast and accurate. Waterproof.
None
Waterproof pendant. Automatic weekly test timer to ensure device is working properly.
Range
1,300ft radius from base station
1,300 ft radius from base station
No limit
No limit
No limit.
N/A
500ft radius from base station
Pros
Easy to install and simple to use. No long term contracts. No activation Fees. 32hr backup battery. Very long range.
Free for spouse. No activation fees. Easy installation. Cancel at any time. Over 300 view positive reviews.
Useful upgrades available. Excellent customer service and consultations. Three call centers to ensure your emergency is answered immediately.
Low monthly cost with lots of features. No long term contracts.
Lowest monthly cost. No base station required. No annual contracts required for lowest price.
A low tech way to ensure loved ones with dementia can be returned home safely if they wander off. An individual can call the number found on this pendant to get help for your loved one.
Low cost. Month to month agreement, no long term contracts.
Cons
No two way talk through the necklace or wristband.
Must sign up annually or quarterly for the lowest prices.
Costly monthly fees.
Audio quality is not the best.
Battery life is only for 1 day. Device is $49.99 additional cost.
No 24/7 monitoring, this option relies solely on a good samaritan helping your loved one return home by calling the number on the pendant.
Not so great range.
Choosing the Best Medical Alert System to Protect Yourself or Your Loved One
There are many reasons people buy medical alert systems and not all of those reasons are because of age. A medical alert device could be used to monitor an aging loved one, but it could also be used for people of any age who are living with a disability, or perhaps a person who has some other type of medical issue such as diabetes or asthma that could cause them at some point to need immediate medical assistance.
Medical alert systems are also purchased by people who don't have any immediate medical need at all or are at an age where a medical device is needed. They are sometimes purchased for people of any age who are healthy but have some type of medical issue in their family history that could potentially affect them at any given moment such as a family history of heart disease or stroke, etc.
What Are Medical Alert Systems and Devices?
A medical alert system is an alarm system that will detect an incident or hazard at which time it will send a signal to a monitoring center or designated person to summon emergency medical help. Some medical alert systems are capable of detecting an incident without being manually activated by the person wearing it and others do have to be manually activated by the person wearing it before emergency personnel will be dispatched. We will talk about each of these types of devices in a moment.
Medical Alert System Companies
The following is a list of popular medical alert system companies:
Types of Medical Alert Devices
There are a wide variety of medical alert devices and each of them comes with varying functionalities which will also depend on whether they are being used inside the home or outside the home and whether that be near the home or a distance away from the home.
In-Home Medical Alert Devices
In-home medical alert devices are great for giving people the ability to live alone longer. So those with mobility issues or aging issues that could result in the need for assistance, having an in-home medical alert device will provide them with a lifeline to immediate assistance versus having to wait until someone checks in on them which in many cases could take days or even weeks. And no one wants that.
There are several types of in-home medical devices with either a wired or wireless option. Most in-home medical alert devices have a base station and are either medical alert bracelets or pendants that communicate with a monitoring station.
Mobile Medical Devices
When referring to mobile medical alert devices, this is generally referring to the use of mobile apps that help people manage their own health from their smartphone or other mobile device. These apps are used as an accessory to an existing medical alert device that can be accessed, monitored, and controlled using that app.
Mobile medical devices come in the form of pendants, medical bracelets, and other similar accessories that create an alarm/alert based on analyzing and interpreting the data it receives. Most mobile medical alert devices require a cellular connection to communicate.
Pro Tip: WellBe, a medical alert system from Handsfree Health, offers a sleek wristband and speaker for seniors on the go. Visit our in-depth WellBe system review for the full scoop.
Connectivity
The way a medical device works will depend on its connectivity which will be either a landline or cellular connection.
Landline Connection
Lower cost medical alert systems will require a landline to connect to their system; therefore, you will have to actually have a landline if you want to use this type of system.
Cellular Connection
Cellular connections work by communicating with a cellular network just like your mobile phone rather than connecting through a landline. These systems are a bit more expensive than a landline option; however, they work from anywhere which doesn't limit your protections to just your home. When you have a cellular connected medical alert device, you can go anywhere and your alert system goes with you.
Costs
Generally, the costs associated with a medical alert system are the costs of monitoring those systems and are billed on a recurring monthly basis after paying any related activation fees or feature costs.
Monthly Cost
The cost of most medical alert systems range from about $19-$90 per month. However, most of them fall in the average range of $19-$50 per month.
Activation Fees
Medical alert system activation fees can range anywhere from $0-$90 but will vary per provider.
Feature Costs
There are a wide variety of additional features and accessories you can add to your medical alert system such as an extended battery life, temperature sensor, geofencing capabilities, fall detection, extra pendants or wristbands, GPS tracking, automatic weekly test timers, etc. However, because of the wide variety of add-ons, it's impossible to give an average or even a range of feature costs.
Features
Medical alert systems have multiple features that you may not be aware of. When considering a medical alert device, be sure to compare features to ensure that your needs or your loved ones needs are being met.
Fall Detection
Many (but not all) medical alert devices have a fall detection feature. This feature will automatically send an alert to the monitoring station or designated caretaker so they can send help immediately. The fall detection alert is automatic; therefore, if the person who falls is knocked unconscious, an alert will still be sent because it doesn't rely on the user to manually push an alert button to request help. This is perhaps one of the most important features to have included with your medical alert device even if you have to pay more for it.
Pro Tip: Alert1 is one medical alert system with stellar fall detection that uses GPS, Wi-Fi, and cellular signals to locate the user. Read our full review of the classic Alert1 system to learn more.
Range
There are some medical alert devices that require a base system to be placed in your home in order to communicate with a monitoring center. These will also require a landline to work, whereas cellular options don't. However, with that being said, you will need to make sure your chosen device has a far enough range to communicate with your device regardless of where you are in the house. And again, a cellular connected medical alert device doesn't have any range restrictions and will allow you to use it no matter where you go or how far you travel from home.
GPS Tracking
Some medical alert devices are available with a GPS tracking feature. These devices connect to a cellular network, which means they will work no matter where you go. A GPS enabled medical alert device works like a cell phone with a two-way line to a designated phone number. And, with a GPS feature, you'll never not be able to get home if you're lost or become disoriented. These devices work just like any other medical alert device. When you need assistance, you simply press a button on the device and that alerts the monitoring center, then you sit back and wait for help to arrive.
Multi-Language Support
Medical alert devices with multi-language support are simply devices that can communicate in multiple languages. Some can only communicate in a few languages and others offer over 170 different languages. In addition, many of the supporting monitoring centers also employ multi-lingual people to assist those whose first language is not English.
Two-Way Talk
Some, but not all, medical alert devices come with a two-way talk feature. A two-way talk feature allows the wearer to talk with a monitoring center operator to directly convey any given emergency need.
Battery Backup
The last thing you want to have to worry about is your device not working because of no power. Therefore, you should make sure your chosen device comes with a battery backup feature, so it will work even if the power goes out.
Specialty Settings
There are many different medical device manufacturers and most of them include specialty settings with their equipment. For example, some might offer voice-activated alarms for those with dexterity issues. And others might offer devices with fall detection, temperature detection, and other unique specialty settings.
How Medical Devices Are Worn
Medical devices come in a wide variety of wearable options such as pendants that can be worn around your neck so they can be hidden by your shirt or blouse. They can also be worn on a belt, as a wristband, like a watch, and more.
Medical Device Monitoring
There are several different ways a medical device can be monitored. With some medical alert systems, when triggered, it will place a call to a local community emergency service like 911. Other systems, will contact a friend, family member, or neighbor. While others might send an SMS message to your designated emergency contacts.
There are also subscription based monitoring services that when an event occurs and the alarm is triggered, whether that be automatically or manually, the device will contact a central alarm station or call center that is staffed with trained professionals. Some monitoring centers also employ medically trained professionals to enable them to better assess any given situation and the scale of severity of what is happening so they can respond quickly and accordingly.
Does Medicare Cover Medical Alert Systems?
You may be wondering if Medicare covers medical alert systems. This is a great question, and the short answer is – maybe. It all depends on which Medicare plan you have.
To really get a complete answer, you must first have a basic understanding of how Medicare works. For those who have not yet reached Medicare's qualifying age of 65, it is important to realize that Medicare basically consists of four parts – A, B, C, and D. And for some, extra coverage comes in plans all the way up to N! Alphabet soup, right?
Read on, and we will help you decipher Medicare, at least enough that you can determine what Medicare policies cover medical alert devices.
So let's get started with our A, B, Cs. Medicare Parts A and B, sometimes referred to as Original Medicare, cover only necessary medical expenses. You will automatically be enrolled in Part A, the only part with no premium, when you enroll for Medicare. Part A covers things like inpatient hospital stays, home health care and skilled nursing care.
Part B is optional and coverage includes things like preventative and mental health care. Note that it also covers durable medical equipment, so many of us jump to the conclusion that this includes medical alert systems. Actually, it only includes what Medicare deems medically necessary like wheelchairs and walkers. Medical alert systems are not covered.
On to Part C. Part C is also known as Medicare Advantage. It covers everything in Parts A & B plus it covers extra services like vision, hearing, and dental. Medicare Advantage is offered by private companies that are Medicare-approved and follow rules set up by Medicare. SOME Medicare Advantage plans MIGHT cover medical alert devices.
Part D covers prescription drugs, so we are skipping over to E, F, G… Medicare Supplemental Insurance, also called Medigap, helps offset costs from Parts A and B, like copays and deductibles. Ten different plans are available in most states. Each plan is a little bit different than the others and is labelled by a different letter. (If you live in Wisconsin, Minnesota or Massachusetts like we do, your Medigap plans work differently, but that's for a different post.) Like Medicare Advantage, some Medigap plans might cover medical alert devices.
In 2019, nearly 35% of Medicare beneficiaries were enrolled in Medicare Advantage. Some of these seniors have medical alert system coverage or a discount, depending on their individual plan. In 2017, 35% of Medicare beneficiaries were enrolled in Medigap plans. (2019 statistics not available.) Some of these seniors have medical alert system coverage or a discount, depending on their individual plan. Many others, who have Original Medicare only, will need to pay out of pocket for medical alert devices.
Is a Medical Alert System Tax Deductible?
Aahhh, tax time. Everyone's favorite time of year. For some, this includes adding up all the medical expenses incurred during the previous year. The silver lining to medical expenses is a potential tax deduction. However, expenses need to be considerable in order to receive the deduction. You can only use the expenses as a deduction on Schedule A if your total medical and dental expenses exceed 7.5% of your adjusted gross income.
First, let's go to IRS Publication 502. If you are like us and don't have one lying around your house, it can be easily accessed online. In this publication, the IRS uses the following definition for medical expenses:
"Medical expenses are the costs of diagnosis, cure, mitigation, treatment, or prevention of disease, and for the purpose of affecting any part or function of the body. These expenses include…. the costs of equipment, supplies, and diagnostic devices needed for these purposes. Medical care expenses must be primarily to alleviate or prevent a physical or mental disability or illness."
So far it sounds like medical alert systems would fit within this description; after all, they do help prevent injury or disability.
The publication goes on to list those things that are medical expenses. It does not explicitly state that medical alert systems are considered a medical expense and therefore tax deductible. However, it does include a few items that could possibly encompass medical alert devices.
The first item on the list is capital expenses, defined as "special equipment installed in a home, or for improvements, if their main purpose is medical care for you, your spouse, or your dependent." We might be going out on a limb here, but this includes "fire alarms, smoke detectors, and other warning systems." Medical alert systems certainly are warning systems.
The second item is medical information plans. Publication 502 says, "You can include in medical expenses amounts paid to a plan that keeps medical information in a computer data bank and retrieves and furnishes the information upon request to an attending physician." We're not accountants, but this sounds a lot like a medical alert system.
So there you have it. The answer really couldn't be more gray. We think medical alert systems could qualify as medical expenses, but we think your best option is to consult an accountant.
Do Medical Alert Systems Interfere with Pacemakers?
A pacemaker is a small, implanted medical device that is used to treat life-threatening heart conditions such as arrhythmia. Pacemakers have been around since the late 1950s and have gone through many improvements over the years. These devices rarely fail, but when they do, it is due to battery depletion, loose or broken wiring, or electromagnetic interference from other devices.
It is this last cause that creates worry in some people who are considering the use of a medical alert device. It is magnetic components that could cause interference, but medical alert devices typically do not include them.
We decided to check the website of the American Heart Association to see what they had to say. The Association posts a list of devices that have been questioned as a cause of interference. For example, electric fences and electrical pet containment systems were cited as systems that can cause electromagnetic disruptions.
About medical alert systems, they had this to say: "It's a good idea to contact customer support of your medical alert system provider to see if their product might pose a risk to your pacemaker or ICD."
Not a definitive answer, but it also doesn't sound like a major cause of concern.
Another way to look at this is by considering the reasons an older adult has the pacemaker in the first place. A person whose heart condition is serious enough to warrant a pacemaker is the person for whom the medical alert system is designed. If a heart failure should occur, it is critical that immediate help is sent.
To be on the safe side, if we were shopping for a medical alert system for an older loved one with a pacemaker, we would take the Heart Association's advice and contact the manufacturer.
The Future of Medical Alert Devices Is Now
Medical alert devices are no longer just a stand-alone product. Many home security and home automation systems now offer medical alert features that can be accessed, monitored, and controlled via a smart home app. These devices and their associated apps can be programmed to provide you with real-time alerts and video recordings of when your loved one gets up, enters any given room, and other daily activities.
This will give you peace of mind knowing you can dispatch help in a moment's notice if an incident occurs. In addition, these medical device options will also enable your loved ones to live alone longer than used to be possible because technically they are never alone, they are being monitored without being "watched" 24/7.
Common Questions About Medical Alert Systems
1. Are medical alert devices covered by Medicare/Medicaid?
In most cases, Medicare/Medicaid and insurance companies don't cover the cost of medical alert system's or their associated devices. However, you should check with your particular insurance provider to see if you qualify for reimbursement of such items.
2. Are medical alert devices waterproof?
Maybe, most (but not all) medical alert devices are waterproof; therefore, they can be worn in the shower, which is where the majority of falls happen.
3. Are there any medical alert systems without monthly fees?
Yes, there are a wide variety of medical alert systems that don't charge a monthly fee; therefore, you will have to determine if any given brand has the functionalities you need and if they are right for you and your particular situation before deciding to go that route.
4. Who buys medical alert devices?
In the past, most medical alert devices were purchased by concerned loved ones who wanted to monitor their aging family members. And that is still true to some extent; however, medical alert devices are becoming more and more a part of daily life for many people young and old. Therefore, many seniors and others are proactively researching and comparing the best medical alert devices for themselves. Medical alert devices are now being viewed as a preferred way of life rather than a nearing end of life purchase.
5. Can medical alert devices be used for people with Alzheimer's?
Yes, medical alert devices are great for people who have Alzheimer's or have been diagnosed with early-onset Alzheimer's. If someone with advanced Alzheimer's gets lost, there are some medical alert devices on the market with a "Safe Return" option that will enable a loved one to locate that person immediately and get them back home quickly and safely. If someone in the early stages of Alzheimer's is ever out and temporarily forgets where they are or how to get back home, they can use their medical alert device to request assistance.
6. What is a passive alarm option?
A passive alarm option, sometimes called a safety clock, requires the person wearing the device to push the button several times per day to confirm he/she is well. If the confirmation goes silent for any given period of time, an alert will be sent to a pre-designated person to check on the device wearer.
7. Are medical alert devices tax deductible?
Unfortunately, no, the cost of medical alert devices are not eligible for itemized tax deductions; however, some of the associated medical expenses can be. Check with your tax provider for additional information regarding this matter as we are not tax professionals.
Compare Medical Alert Systems
Once you have done some more research into medical alert systems, you may have narrowed down your choices to a few companies. If this is where you are at, take a look at our list of medical alert company comparisons to help you make the right decision for your needs.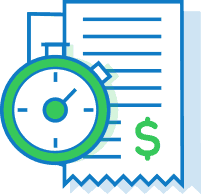 Conclusion
---
Gain peace of mind and independence with a medical alert device. You can maintain your daily activities without fear of falling or suffering from a medical condition unnoticed. Any issue that may arise is just a button press away. Our list above will help you to find a medical device for your own needs, or if you are searching for one to get for an aging loved one.