What are Security Cameras?
The purpose of a security camera is to surveil or monitor your home. The devices are quite useful in fending off thieves and burglars. In fact, the very presence of a security camera is often enough to stop a criminal and make them think twice about their life choices.
However, if and when a crime does occur on your property, the security camera will record the activity so that you can use it for evidence. Video footage is hard evidence, and it can be helpful in a number of scenarios when seeking insurance compensation, restoration, and even justice.
Security cameras are ubiquitous today, as they are sold by most home security companies. They will be advertised for either indoor or outdoor use; though anytime you see "indoor/outdoor," that simply means the camera is built for pretty much any conditions.
Also, they come in hardwired or wireless options. A more permanent solution for property surveillance is the hardwired camera. On the other hand, wireless cameras are typically DIY and can be set up and functioning in a matter of minutes.
With many home security cameras, you can choose to sign-up for 24/7 professional monitoring, or choose to monitor the security camera yourself. More homeowners are opting for this "self-monitoring" option, as today's cameras make it easy to remotely view your property via the camera's companion app.
Did You Know: Home security cameras are more affordable than you might think. Some brands sell indoor cameras in the $20-$30 range, and outdoor cameras start around $60-$70 and go up from there. Check out our full security camera cost guide to learn more.
Many camera systems will actually send a text alert when activity is detected in or around your home. You then simply hop on the app and see exactly what the camera sees, and of course, either call the police on the perpetrator, or open the door because it's just the pizza guy (after all, cold pizza is a crime).
Most home security cameras are built to withstand the elements, so you can rest assured your home is protected when it's raining, hailing, snowing, etc. Also, the image quality on today's cameras is impressive to say the least. Many offer full-HD imaging with 1080p resolution, night vision, the works.
Whether you choose to outfit your home with a single security camera at your entryway, or set up multiple cameras to cover every nook and cranny of your home, you have options galore. Today's home security cameras can come stacked with anything up to and including:
Wireless technology (battery operated)
Smart home compatibility
Easy, DIY installation
Mobile alerts and connectivity
Durable, weatherproof equipment
Free cloud storage (in some cases)
Facial recognition features
Two-way communication
Voice response
And more
FYI: Many security camera brands offer cloud video storage plans. It only costs a small monthly fee of about $3-$6 per camera, and you'll have access to all of your footage that's securely stored in "the cloud." Many cloud plans also include video downloads, video sharing, and other neat features. To learn more, see our Best Cloud Security Cameras page.
You can see why security cameras are becoming more popular. But… they aren't a perfect solution. One disadvantage is that static cameras don't pan or tilt to get the whole picture of a person. Another disadvantage, specific to wireless cameras, is that the batteries can run out of juice fairly quickly. So that's something you should always keep in mind if you go wireless.
Finally, one last disadvantage of (Wi-Fi) home security cameras and monitors is that they can be hacked into by criminals. While the hardwired cameras can be bypassed by a cord-snipping burglar. Cases like these are rare, and rest assured there are measures you can take to safeguard against these criminal acts.
All in all, it's a smart call to purchase one or several high-quality home security cameras. Because you can never be too safe.
Features Matter in a Home Security Camera
We hope that at least one of the security camera options above meets your needs. Of course, you may still be undecided or would like to gather more information. Here's a look at several key issues and questions.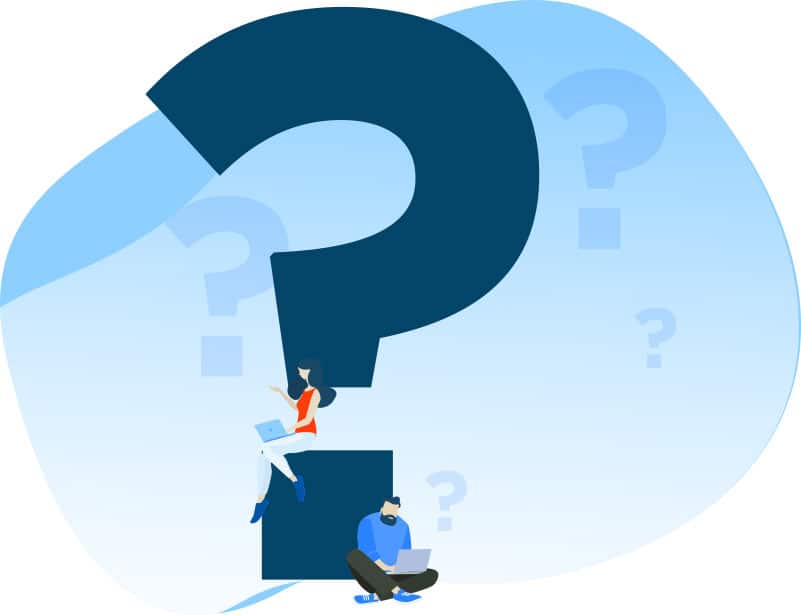 I want something quick and flexible. I should opt for a wireless camera, right?
Yep, probably! A wired camera is a lot more complicated to install, especially if you don't already have a wired home.
I'm looking for something long-term that I can add to over time for a large area. Wired or wireless?
Seriously consider a wired camera. For example, if you want to monitor a large property using more than four cameras, then wired cameras are where it's at. Similarly, if you envision growing a permanent security system little by little over the years, you may prefer for it to be wired. However, there's no harm in opting for a wireless camera now if you're unsure about installing a wired system in your home.
What specific camera features may be relevant to my security needs?
You may want a camera that can move and that affords night vision, the highest resolution possible, various sound features, a wide field of view and/or motion detection. For example, a static camera doesn't move, while one that pans and tilts can cover a larger area. It may mean buying just one camera instead of needing to purchase two. As for field of view, say that one camera has a field of view that is 60 degrees, while another has a 90-degree field of view. A wider field of view may or may not be better for your needs because you sacrifice detail. Identifying faces and items with a wider field of view can be harder.
With motion detection, you receive alerts when potentially suspicious activity occurs. Night vision can come in useful especially when your potential threats occur at night. It enables the camera to record images in low-light and no-light situations. Good resolution means that you get clear images in which you can better identify faces and items. As for sound, your camera might be able to receive sound from a microphone or to emit sound through a speaker—or both, functioning as an intercom in addition to a camera. You can talk to your pets when you're away from home and even speak with intruders to scare them off.
Another thing to keep in mind is app design. You want to easily use the security camera app on your smartphone and not be constantly frustrated trying to figure something out. For this reason alone, it's often better to go with brand-name cameras. In that vein, the amount of free cloud storage may be another factor that's important to you.
Can Wi-Fi security cameras be hacked?
The bad news first: Yes, hackers can access your wireless devices such as security cameras and baby monitors. Now for the good news: There are plenty of steps you can take to greatly minimize the risk and to contain any consequences if you are hacked. For instance, you can purchase an anti-jammer to let you know of a signal failure. Other examples:
Buy only new security cameras or systems, as used equipment poses multiple risks and may not have advanced encryption.
Opt for a camera that's been thoroughly reviewed and vetted such as a brand-name camera.
Change your password regularly.
Use complex passwords.
Secure your Wi-Fi network password as well.
Keep your firmware updated.
Avoid checking your security camera feed over a public Wi-Fi connection.
Let just a precious few devices have access to the camera. Your smartphone, desktop PC and laptop should suffice.
Check logins once in a while for activity that's unusual.
Now, if your camera has been hacked, update the firmware and change your password. If you've been following recommended practices such as using a camera with encryption, updating the firmware and using good passwords, let the camera manufacturer know about the hacking. There may be vulnerabilities on the manufacturer's end that need securing.
The following signs can indicate a hacking: The camera is rotating uncharacteristically, strange noises come from it, the LED light blinks randomly, the LED light is on even though the camera isn't supposed to be on, the settings have been changed without your knowledge and there are sudden spikes in network traffic.
Is one camera sufficient for my needs?
Depending on your situation, you may need multiple cameras and professional monitoring. Plus, sensors and other features of a home security system provide more support than one camera alone can. Determine why exactly you're in the market for a security camera, who will be using it and how high the level of potential threats is. Also, how frequently might the potential threats occur?
For many people, one camera isn't enough, particularly if the aim is to deter home break-ins. At least three cameras are necessary to cover your front door, back door and side window(s).
What common mistakes do people make with their cameras?
One is putting them within reach of intruders or trespassers. Try to place your outdoor camera at least 9 feet above the ground. Another mistake is putting the camera up too high, perhaps at the highest point on your property. With this type of placement, you risk losing image detail and may not be able to identify faces.
A third common mistake is thinking that one camera can do a bunch of stuff at once. For instance, it's unlikely that a single camera will record a trespasser's face, his or her car's license plate and the store across the street all at once. A single camera can do all these things at different times, but for them to happen at the same time, you need multiple cameras and to diagram their placement in advance for the best coverage.
What are important laws to be aware of?
In general, any areas viewable by the public are OK for cameras to surveil. For example, if anyone walking on the sidewalk would be able to see your neighbor's front yard, then it's probably OK for your camera to pick up the yard as it records. On the other hand, you're violating the law with a camera that records what's going on inside your neighbor's home.
More specifically, surveillance laws depend on the state. In some states, it's legal for you to record video and images of activities on a neighbor's property as long as the camera is mounted on your property—but recording audio may not be OK.
As for cameras inside your own home, some placements can be problematic. For instance, a camera inside a room given to an overnight guest or a guest changing clothes isn't OK. Nanny cams are legal even without the caregiver's knowledge as long as you aren't recording the caregiver in private areas. Again, there can be an audio exception: Some states don't permit audio recordings without the caregiver's knowledge.
Keep in mind that just because something is legal doesn't mean it's a best practice. It's usually a good idea to let nannies and caregivers know they're being recorded.
If you're in a state that requires you to tell someone when you're doing audio recordings, remember that for folks who are in your house throughout the day—cable installers and furniture movers, for example. Wiretapping laws in your state may mandate that they be aware that their words and noises are being taped.
I've heard about something called wirefree. What's that?
A wirefree camera is a type of wireless camera. It's battery-powered or solar-powered, meaning that the camera is zero wire. These cameras are really easy to install and are super-portable. In comparison, other types of wireless cameras have cords because they need to be plugged into an electrical system.
I need to monitor a remote location such as a garage, barn or work site that has no electricity and no internet. Am I out of luck?
Nope! You can use a wirefree camera (see above question). Just remember to check the battery charge once in a while, especially if the camera is not solar powered. Depending on the camera, you can still get alerts and motion snapshots. These cameras tend to run on a cellular network and/or have built-in Wi-Fi.
I want a security camera for a remote location. What should I look for?
It's essential that the camera have low-light/night recording and remote viewing so you can keep tabs on what's happening from your computer or smartphone. The images should be clear and sharp, and you need to be able to receive instant alerts so you can take action such as speaking to an intruder at a moment's notice. There's also weather-resistant design to consider, especially for outdoor barn cameras. You can opt for a wirefree camera that runs on a cellular network or purchase a system with multiple cameras that connect with one another on their own network.
How small can security cameras get?
They can be extremely small and be hidden in items such as electrical outlets, coffee thermoses, photo frames, pens and even eyeglasses. When considering these types of hidden cameras, check factors such as how long they last on a charge and their picture quality, portability and night vision. Also consider how well they blend into their environment, if they have Wi-Fi mode, how they record and if they offer remote viewing.
Where is the best place to mount a home security camera?
Common locations are the front door, back door, side door, second floor, off-street window, garage, basement or driveway. For example, many intruders break into homes via off-street windows, so these windows are a natural location for security cameras. Look for entrances to your home that are obscured from the street and where intruders entered during any previous break-ins.
Wherever you mount a camera, keep it out of reach of intruders if possible, and position it so that intruders can't throw something at it and render it inoperable.
Can I use a security camera to keep an eye on my elderly parents?
Yes, you can, but make sure they agree to it being there. In addition, keep the camera in common areas such as the kitchen or living room. Tools such as grab bars and walk-in bathtubs can keep them safe elsewhere while maintaining their privacy. In fact, a complete system often works better than a lone security camera—think about home automation equipment and medical alert options, for example.
How can a security camera help a single parent?
Your children may be home alone sometimes, and a security camera can ensure they always know who is at the door before they answer the doorbell. In addition, you can monitor your children from afar to check that they are safe or even just doing their chores or homework. Two-way talk features also enable you to chat with your children, and additional security features such as environmental sensors for smoke or water may provide more peace of mind.
I have a baby monitor. Will it make an acceptable security camera?
Probably not, unless you are OK with an extremely basic security camera. Baby monitors don't tend to offer features such as storing video and capturing wide-angle images, and they usually aren't set up to work with other security cameras you may have in your home.
What about using a security camera I already have as a baby monitor?
Probably not the best idea either. Many baby monitors offer features that some security cameras don't. For instance, baby monitors often have two-way audio, sensors for heat and humidity, a narrow range of vision and snapshot capability for when the baby turns. Security cameras don't have many of these.
What are other major differences in baby monitors versus security cameras?
In general, baby monitors are easier to operate. They come out of the box with everything they need to work, whereas you need a smartphone or your own equipment for a security camera. Many baby monitors don't require Wi-Fi, and in those cases, there is absolutely no risk of being hacked and having to remember passwords.
What is a doorbell camera?
It's a type of security camera designed for people who prefer to screen their visitors the way they can screen phone calls (no more having to peek through your blinds or peephole!). You can talk to your visitors remotely whether you're home or away and even pretend you're home when you're on vacation.
This type of camera can be particularly useful for people who receive a high number of packages and for folks who are elderly or who have mobility issues. It can help identify the culprits in package thefts and in situations where burglars break through the front door.
Many doorbell cameras offer night vision, cloud storage, two-way voice chat and real-time alerts. Someone rings your doorbell, the camera notifies your smartphone, you view a video feed on your smartphone and can choose how to interact with your visitor. In addition, the interaction is stored to the cloud for later access if needed. In some cases, you must sign up for a paid subscription to enjoy all features.
What security camera features should I keep in mind if crime or break-ins are happening in my neighborhood?
Property crimes such as home invasions, burglaries and car break-ins can make you feel unsafe. Look for an outdoor video camera that records high-definition video and that has cloud storage and night vision. Also consider a doorbell camera that has a loud siren and two-way talk. You also want to be able to remotely view the cameras from your smartphone.
Are there security cameras for pets?
Absolutely. There are even cameras that'll dispense treats for your pets or have them chasing dots. As always, though, knowing your goals helps you choose the camera that best matches your needs. For instance, you may want your pet to be able to see you on a screen and hear your voice. Also, keep the potential for night vision and motion sensors in mind. Avoid getting cameras that treat any movement by your pet as potentially suspicious activity, or you'll receive constant, unnecessary alerts.
Cameras specially designed for pets can differentiate among pets, people and objects. Some can also take portraits of your pets when they face the camera.
Will constant motion alerts be an issue if I have pets but want a security camera for protection reasons?
In most cases, you'll be fine. Security cameras can generally tell the difference between a person and an animal, and many "learn" to identify what's important to you and what's not.
How long do security camera batteries last?
Some can last as long as two years! The batteries on others, especially older cameras, have much shorter lifespans.
Can I use my security camera with Amazon Echo and Alexa?
Many cameras are compatible with Amazon Echo or Alexa—just be sure to check before you purchase.
How long will it take me to install?
In many cases, you can install a wireless camera and get it up and running in less than 30 minutes.
Can multiple family members on different phones see the same security camera feed?
Many times, yes. You, your spouse and your children should be able to download apps on your own phones and use remote viewing to see what's going on at home.
Can you get a discount on home insurance with a security camera?
One security camera by itself is unlikely to get you a break on your home insurance rates. On the other hand, a well-planned-out security system might. The system should be professionally monitored and linked to a central alarm station as well.
So, if your main goal in purchasing a security camera is to save on home insurance, it probably won't work. Never hurts to check with your insurer, though.
Common ways you can save on home insurance are to install fire and smoke alarms, burglar alarms and other types of monitoring systems.
Will a security camera help me prove an insurance claim?
Much of the time, it will. After all, if someone breaks into your home or business and steals stuff, the security camera should provide video evidence to back up your insurance claim.
What accessories come with a security camera?
If you buy name-brand cameras, expect accessories such as batteries, cables and surveillance signs to be included. These accessories may not be available with lesser-known brands and don't always come cheap—look for these "hidden" costs!
What do security camera warranties cover?
They tend to cover factory defects and hardware failures. They usually won't cover damage from a bad installation or from improper use. Nor do warranties cover lost data.
If something goes wrong but your camera has been used normally, a warranty may cover whatever happened. However, get in touch with support first before going to the trouble of shipping your camera to the retailer.
Should I consider warranty length when making my purchase?
Yes. A two-year warranty can give you more peace of mind than a six-month or one-year term. Do know that in many cases, you benefit from a warranty only if you register your product. Do that as soon as possible!
Should I purchase an extended warranty?
You probably don't need an extended warranty unless you're buying a camera from a third party and much of the original warranty period has already been used up. In that case, an extended warranty can grant you some peace of mind, but check that the warranty is legit.
What are disadvantages of buying a used security camera?
The lack of a warranty (or full warranty term) is one. In addition, the camera may not offer encryption or the latest security features, and the owner you bought the camera from may be capable of watching you. Also, some features of the camera such as night vision may not work anymore, and the camera could stop working altogether after just a few days.
You can find new security cameras at affordable prices, so it's usually better to save for a few months and buy a new camera that will last you more than two years.
What are advantages of buying a used camera?
A used or refurbished security camera can make sense when you want CCTV for just a few days or a few weeks, and you plan to do your due diligence in the purchase process.
I am going to buy a used security camera. Any tips?
Definitely check the video quality before purchasing as well as the wires and the housing. Get the original sale documents, and re-check the year of manufacture online. Change the camera's password immediately.
Which is better, a wireless or wired camera?
All things equal, a wired camera may make the most sense if your home is already wired. Otherwise, a wireless camera tends to be much easier to set up and start using. This is especially true if you're looking to get just a camera(s) and not a whole security system. If you're a renter, a wireless camera may actually be your only option.
What are downsides to a wireless camera?
Wireless cameras do have some downsides in addition to the fact that they can be hacked. For instance, there can be signal interference, especially in apartment complexes when many people are using the same bandwidth. The camera depends on a Wi-Fi signal and doesn't work as well when the signal is weak.
How does motion detection work?
Ethernet cameras and Wi-Fi cameras compare two frames, and if they are different, the change triggers a motion detection alert. Changes in light also set off a trigger.
If your camera is battery-powered, a PIR sensor detects motion by looking for changes in infrared radiation. For instance, if a human passes in front of a wall, there is a rise in temperature.
Can I post video from my security camera feed on social media?
Yes, but know a few things. First, it annoys the police when you post a feed to Facebook or social media before talking to them. For instance, say that your doorbell camera captures video of someone lifting packages. Show it to the police first so they can start investigating before your friends and the public get involved. Get the police's OK before sharing a video to social media; otherwise it could cause issues with the suspect's behavior or down the road if prosecution occurs.
Another thing to be aware of is that it's easy to leap to the wrong conclusion about a situation. If your neighborhood has had break-ins, you may think that the person skulking around your house is the doer, but he or she could have a reason for being there. Be careful about labeling someone a criminal on social media and about taking matters into your own hands.
Are security cameras worth it?
In the majority of cases, yes! They're affordable and bring peace of mind. They deter break-ins, and if break-ins do occur, often lead to the identification of suspects. The technology is better than ever, allowing for remote viewing and the capture of crisp video and sound. The key to maximizing the cameras' efficiency is to purchase ones that best meet your needs.