What are Security Cameras?
The purpose of a security camera is to surveil or monitor your home. The devices are quite useful in fending off thieves and burglars. In fact, the very presence of a security camera is often enough to stop a criminal and make them think twice about their life choices.
However, if and when a crime does occur on your property, the security camera will record the activity so that you can use it for evidence. Video footage is hard evidence, and it can be helpful in a number of scenarios when seeking insurance compensation, restoration, and even justice.
Security cameras are ubiquitous today, as they are sold by most home security companies. They will be advertised for either indoor or outdoor use; though anytime you see "indoor/outdoor," that simply means the camera is built for pretty much any conditions.
Also, they come in hardwired or wireless options. A more permanent solution for property surveillance is the hardwired camera. On the other hand, wireless cameras are typically DIY and can be set up and functioning in a matter of minutes.
With many home security cameras, you can choose to sign-up for 24/7 professional monitoring, or choose to monitor the security camera yourself. More homeowners are opting for this "self-monitoring" option, as today's cameras make it easy to remotely view your property via the camera's companion app.
Did You Know? Home security cameras are more affordable than you might think. Some brands sell indoor cameras in the $20-$30 range, and outdoor cameras start around $60-$70 and go up from there. Check out our full security camera cost guide to learn more.
Many camera systems will actually send a text alert when activity is detected in or around your home. You then simply hop on the app and see exactly what the camera sees, and of course, either call the police on the perpetrator, or open the door because it's just the pizza guy (after all, cold pizza is a crime).
Most home security cameras are built to withstand the elements, so you can rest assured your home is protected when it's raining, hailing, snowing, etc. Also, the image quality on today's cameras is impressive to say the least. Many offer full-HD imaging with 1080p resolution, night vision, the works.
Whether you choose to outfit your home with a single security camera at your entryway, or set up multiple cameras to cover every nook and cranny of your home, you have options galore. Today's home security cameras can come stacked with anything up to and including:
Wireless technology (battery operated)
Smart home compatibility
Easy, DIY installation
Mobile alerts and connectivity
Durable, weatherproof equipment
Free cloud storage (in some cases)
Facial recognition features
Two-way communication
Voice response
And more
FYI: Many security camera brands offer cloud video storage plans. It only costs a small monthly fee of about $3-$6 per camera, and you'll have access to all of your footage that's securely stored in "the cloud." Many cloud plans also include video downloads, video sharing, and other neat features. To learn more, see our Best Cloud Security Cameras page.
You can see why security cameras are becoming more popular. But… they aren't a perfect solution. One disadvantage is that static cameras don't pan or tilt to get the whole picture of a person. Another disadvantage, specific to wireless cameras, is that the batteries can run out of juice fairly quickly. So that's something you should always keep in mind if you go wireless.
Finally, one last disadvantage of (Wi-Fi) home security cameras and monitors is that they can be hacked into by criminals. While the hardwired cameras can be bypassed by a cord-snipping burglar. Cases like these are rare, and rest assured there are measures you can take to safeguard against these criminal acts.
All in all, it's a smart call to purchase one or several high-quality home security cameras. Because you can never be too safe.
Features Matter in a Home Security Camera
We hope that at least one of the security camera options above meets your needs. Of course, you may still be undecided or would like to gather more information. Here's a look at several key issues and questions.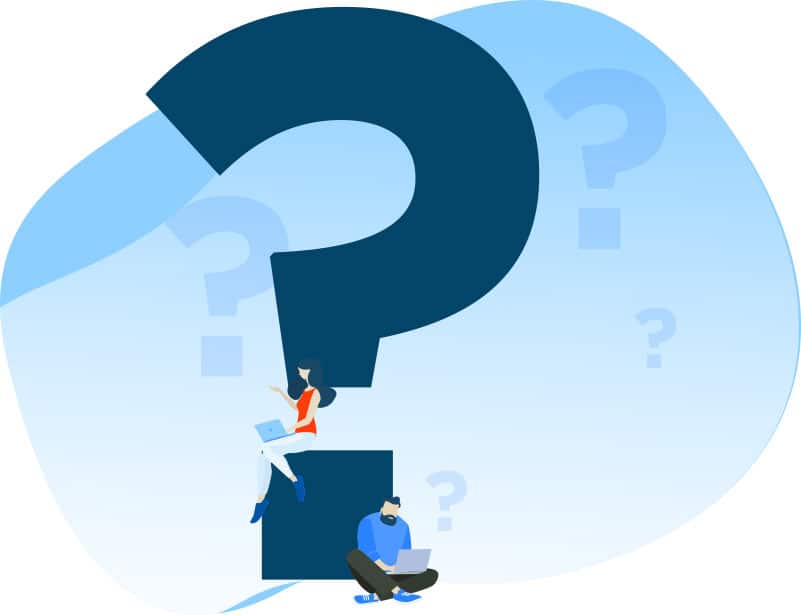 Is it better to have wired or wireless security cameras?
Although wired cameras are generally more reliable because they aren't susceptible to signal interference, wireless cameras are quickly catching up. Just recently, Lorex released wireless cameras that use Wi-Fi 6, which is supposedly much more reliable than previous Wi-Fi standards.
It all comes down to your preference. Wired cameras are harder to install because of the wires, while wireless cameras can often be installed in less than 10 minutes. However, wireless cameras can be harder to maintain, especially if they're powered by batteries, as opposed to wired cameras that are often set-and-forget type of devices.
What is the best outdoor security camera without a subscription?
Our top two picks for the best outdoor security cameras without a subscription are Lorex and Nest. Lorex's DVRs and NVRs record videos locally, so even if you don't buy a cloud subscription, you'd still get the ability to playback recorded videos.
On the other hand, while Nest requires a cloud subscription to record videos, the Nest Cam Battery is one of the smartest outdoor cameras even without a subscription. Its person detection still works, so it can still give you insightful alerts. You just have to be available enough to check each and every notification from Nest, as the camera captures snapshots only without a cloud subscription.
Which security camera has no monthly fee?
A lot of security camera brands still let you use their cameras without a monthly fee. The catch is that you'll likely lose some functionality if you opt out of their subscriptions.
SimpliSafe, Ring, Nest, Canary, and Blink, for example, all let you use their cameras without a monthly fee. However, you won't be able to record footage.
There are some brands that offer free cloud storage, in which case, your camera will still record, but videos are saved for a shorter amount of time. Look into Wyze and Arlo for such free cloud storage options.
Lastly, there are brands like Lorex and Reolink that rely on local storage rather than cloud storage. Videos are stored on a DVR or NVR, and because of that, there are no monthly fees.
What should I look for when buying a security camera?
There are a number of things to look for when buying a security camera. Of course, you should start with the video quality. A resolution of not lower than 1080p and a viewing angle of no less than 120 degrees are recommended. A security camera also needs night vision.
Next, look at the recording options. Most cameras these days record either locally or to the cloud. We recommend choosing a camera with local storage and cloud backup so that your videos are always safe and accessible.
Lastly, check the camera hardware. Is it suitable for your planned placement? Is it watertight? Can it live in frigid environments?
There are so many more factors to consider, but those are the most important ones.
Do you need Wi-Fi for security cameras?
A typical security camera nowadays requires a Wi-Fi connection, so yes, you'll most likely need Wi-Fi and a working internet connection to use security cameras. There are a few exceptions, though. The Arlo Go line, for example, uses 4G/LTE instead of Wi-Fi, allowing the camera to go in places where Wi-Fi is not typically available, such as in cabins, boats in a marina, or outdoor sheds.