Wyze Cam Accessories
A fairly new company, Wyze Labs hasn't rolled out that many products. Along with the featured indoor cameras, they sell a motion detector called Wyze Sense and a small range of home automation products.
Wyze Sense – $5.99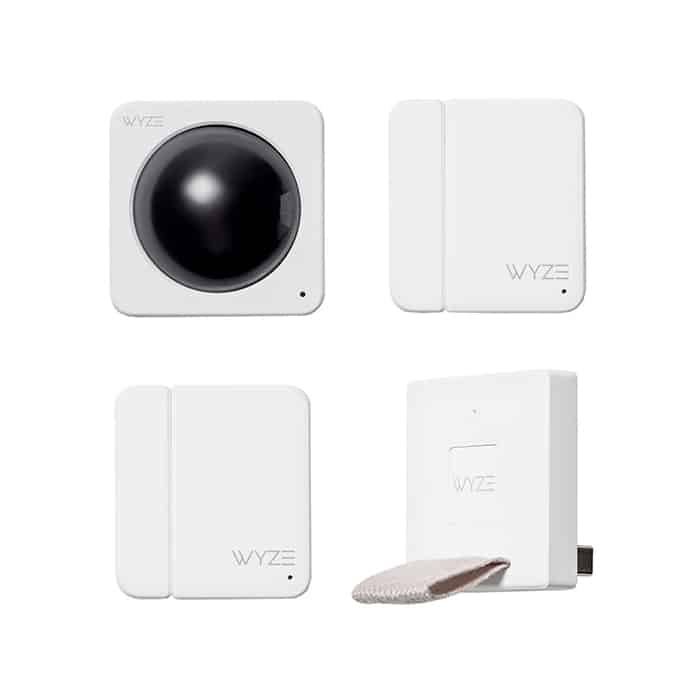 Wyze Sense is a motion sensor. The price really jumps out, as we're accustomed to paying a lot more for other brands. Then we realized that you need a $20 bridge, so the savings weren't as dramatic. As pet owners, we weren't huge fans of Wyze Sense. We quickly realized that unless we wanted constant alerts as the pets go about their days (and nights), we needed to limit the sensors to specific areas. Hopefully, the next generation of Wyze products will address this issue for pet owners.
Wyze Bulb – $7.99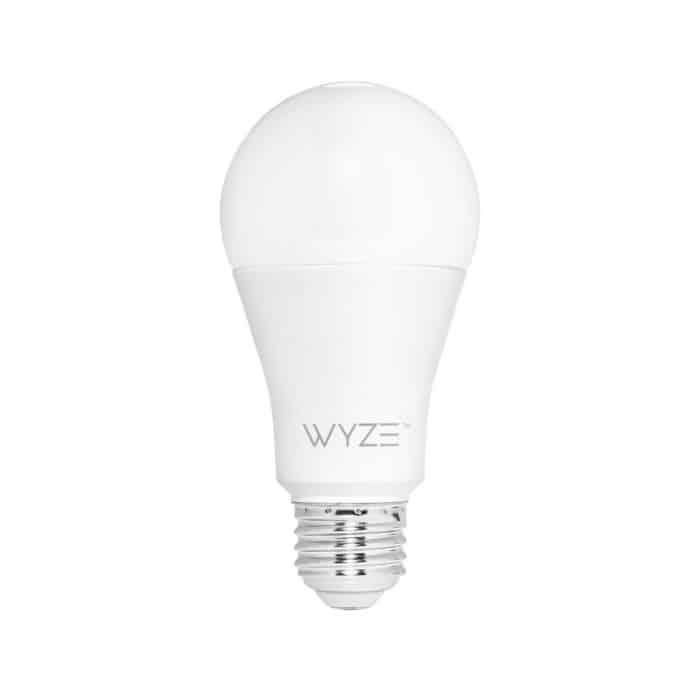 Pardon the pun, but Wyze Bulbs are a bright idea. When your hands are full, or you just don't feel like moving, you can use your voice to dim the light or switch bulbs on and off. When you're away from home, Wyze Vacation Mode can manipulate your lights for smart security. Our team bought a four-pack of 800-lumen (60W) bulbs for $29.99, which is surprisingly low-priced, and they last for about 20,000 hours! These handy bulbs are standard size (A19) and connect to the Wyze app without a bridge or hub.
Wyze Plug (2-pack) – $14.99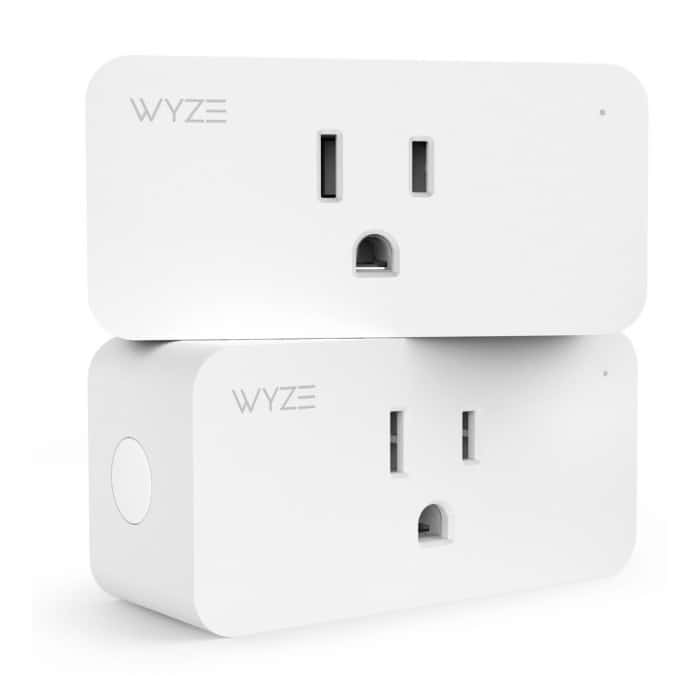 Now we feel like the Jetsons! Smart plugs, in general, are among our favorite smart home accessories. Not every security brand can support them, but Wyze offers reliable smart plugs for cheap. With slim features, each Wyze Plug can slip into a regular outlet without blocking nearby plugs, and whatever lamp or small appliance you connect, it's now a remote-controlled part of your home. It's convenient to control lighting with the Wyze app or let lights operate automatically in Vacation Mode. To make it more fun, we asked Alexa to turn on the radio and start the coffee pot.
Wyze 32GB MicroSDHC Card Class 10 – $9.99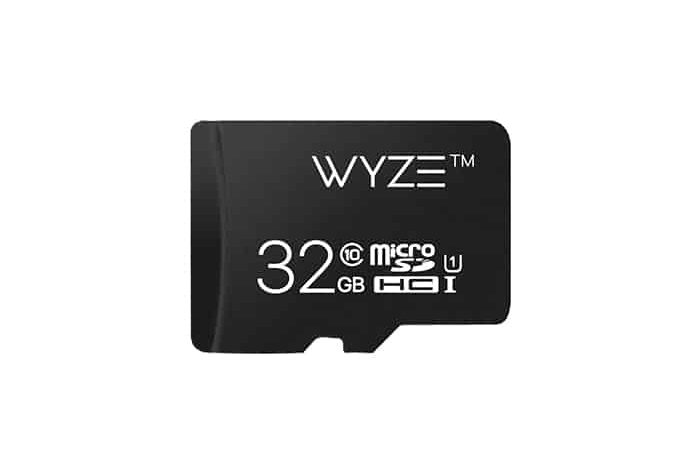 This option is particularly useful because a microSD card lets you store audio and video locally. That means you aren't limited by Wyze's cloud storage, which is meant for motion-triggered clips, not long-term recording.
The primary benefit for security is that you can store two-day (48 nonstop hours) of HD footage. Need more time? Take a week's vacation, and the card can store a full week of activities in standard definition. A microSD card is a must if you want to take advantage of the time-lapse feature. Keep in mind that you cannot save time-lapse footage to the cloud.
Wyze Lock – $89.99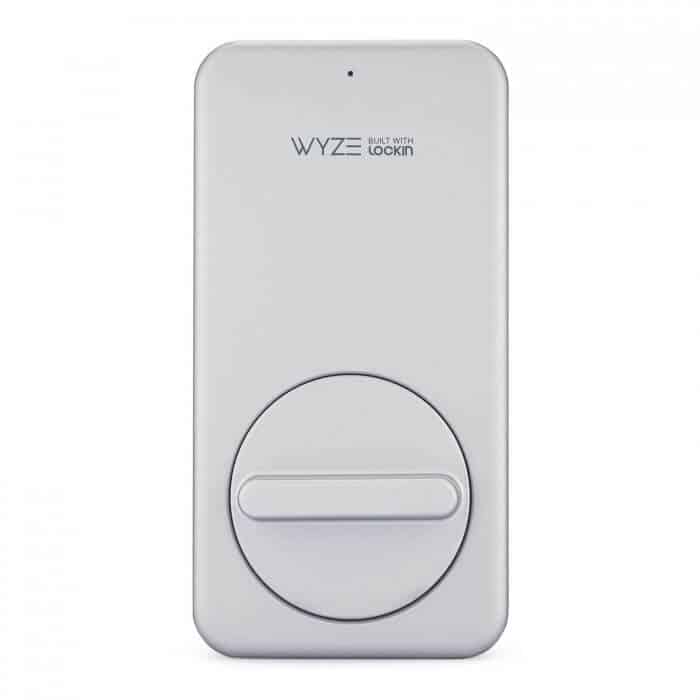 The Wyze Lock is very affordable as far as smart locks go. Usually, we pay around $149 for brands like Schlage and Yale. So once again, Wyze is priced to compete in this very competitive market. On the downside, competitors have more comprehensive selections in terms of smart lock finishes and technologies. This sole smart lock option from Wyze comes in a silver tone. You can control the deadbolt over Zigbee and Bluetooth.7
This instrument was the most time-consuming Wyze accessory to install, but still, we got the job done within 15 minutes. The unit connects to Wi-Fi over a Gateway ($19.99), which you should plug into an outlet near your door.
Wyze Smart Home Starter Pack – $99.00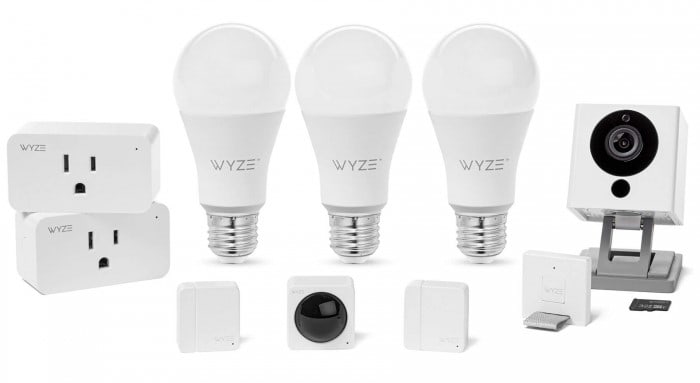 While you can purchase Wyze products separately, another option is the Wyze Smart Home Starter Pack. This package gives you a four-piece set with a Wyze Cam V2, Wyze Sense motion detector, Wyze Plug, and Wyze Bulb. We didn't go this route, but it's an excellent deal for just $99.
Wyze Cam Pan Mounting Kit – $8.99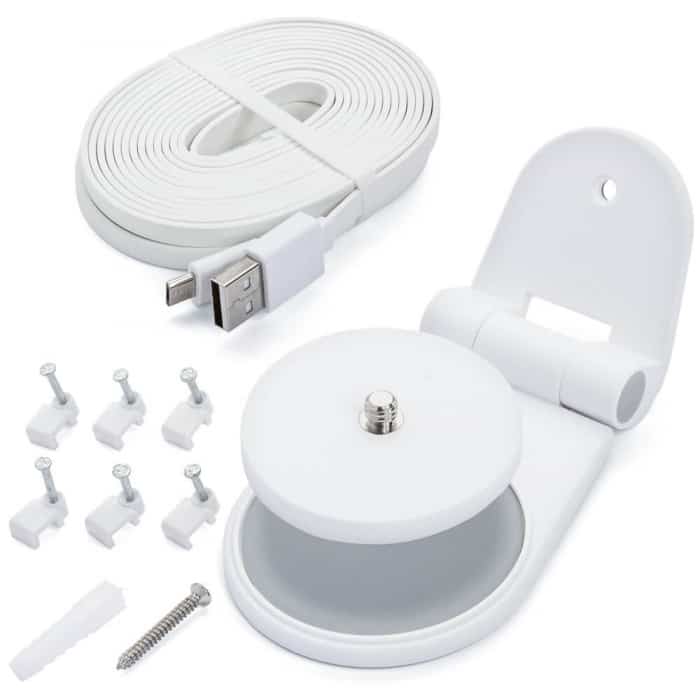 The Wyze Cam Pan Mounting Kit allows you to attach the unit to a wall. The kit comes with a bracket with a hinge, a 15-foot cable, cable clips, screws, and a wall anchor. We found the installation guide to be particularly helpful. Setup took about 15 minutes and would definitely be quicker the second time around.
Wyze Surge Protector – $9.99

At just $9.99, the Wyze Surge Protector is a smart buy. Like other Wyze products, it performs well as an alternative to other brands, and for less money. Most notably, it has three USB ports as well as three standard outlets. We liked how it's designed to fit snugly behind furniture and other hiding spaces, which keep cords out of the way. It also features pads to protect your wood flooring.