Overview
About 10 years ago, students at Harvard Business School founded SimpliSafe in response to apartment break-ins. Before SimpliSafe, renters had trouble getting monitored home security because it required a long-term contract and/or altering the property. The SimpliSafe solution is no-contract monitoring with wire-free security systems. Owners can easily move SimpliSafe sets from one rental to another, and add to them as needed without a service call. Because these systems are flexible and do-it-yourself, they're popular among homeowners too.
SimpliSafe makes all the equipment they sell. Features include base stations and entry sensors, motion detectors, high-decibel alarms, glass break sensors, smoke detectors, panic buttons and an indoor surveillance camera.
Unlike many other DIY alarm systems, those by SimpliSafe will guard your home even when your power is down for days. Normally you only get 24-hour backup, if any.
Emergency monitoring service is sold month-to-month. Using a cell chip or landline connection, a SimpliSafe system can alert operators at C.O.P.S. Monitoring. This award-winning agency has multiple locations that can field each other's calls as backup in case of natural disasters and other widespread emergencies.
Customer Service
Reviews of SimpliSafe customer service are positive overall. Still, many customers suggest extending the service hours. SimpliSafe emergency operators respond 24 hours/day, but regular customer service hours from Boston headquarters are 9 a.m. to 6 p.m. EST.
After fast growth in 2015, SimpliSafe suddenly earned many bad reviews for phone wait times. In 2016 they hired additional agents to address the complaints. Since 2013, SimpliSafe has been accredited by the Better Business Bureau. It has an A+ rating with the BBB and an average of less than one formal complaint to resolve per month.
Value
SimpliSafe makes it easy to customize home security with add-ons. You can choose parts individually and as value sets.
Value sets have different combinations of a base station, wireless keypad, sensors and other equipment. Prices range from about $229 to $499. All SimpliSafe security equipment is under warranty for three years. Skip ahead or read about the sets in order:
The Foundation $229.96
The Essentials $259.95
The Hearth $374.91
The Knox $449.87
The Haven $489.96
The Oakhaven $499.00
The five-piece Foundation package costs about $230 online and includes:
1 Base Station
1 Wireless Keypad
1 Keychain Remote
1 Motion Sensor
1 Entry Sensor
The seven-piece Essentials package has additional entry sensors. The set sells for about $260 online and includes:
1 Base Station
1 Wireless Keypad
1 Keychain Remote
1 Motion Sensor
3 Entry Sensors
The nine-piece Hearth package adds fire protection to home security. The full set sells for just under $380 and has the following features:
1 Base Station
1 Wireless Keypad
1 Keychain Remote
1 Motion Sensor
3 Entry Sensors
1 Smoke Detector
1 Extra Siren
The 14-piece Knox package combines fire protection with plenty of intrusion sensors. For just under $450 shoppers get:
1 Base Station
1 Wireless Keypad
1 Keychain Remote
2 Motion Sensors
6 Entry Sensors
1 Smoke Detector
1 Extra Siren
The 16-piece Oakhaven package is normally priced at $499, but sometimes sells for $399 on the SimpliSafe website. Its special features compared with the other sets are a glassbreak sensor and a panic button. The collection includes:
1 Base Station
1 Wireless Keypad
2 Keychain Remotes
2 Motion Sensors
6 Entry Sensors
1 Panic Button
1 Extra Siren (105dB)
1 Glassbreak Sensor
Additional equipment for SimpliSafe is low priced compared with that from competitors, partly because there's no middleman markup. Entry sensors cost $14.99, motion sensors $29.99 and glass break sensors $34.99. Panic buttons cost just $19.99 each.
No Long-Term Contract
SimpliSafe, unlike most other home security leaders, does not require long-term contracts. Customers pay month-by-month and can cancel emergency monitoring at any time without penalty. Unmonitored SimpliSafe systems can call attention to crime by sounding alarms for four to five minutes.
A SimpliSafe security system, which is paid for up-front, can be returned for a full refund within 60 days.
Equipment
SimpliSafe builds its own security equipment to help keep costs low. The following options are available.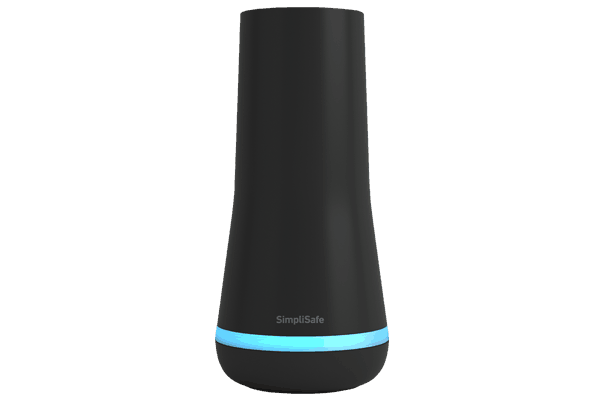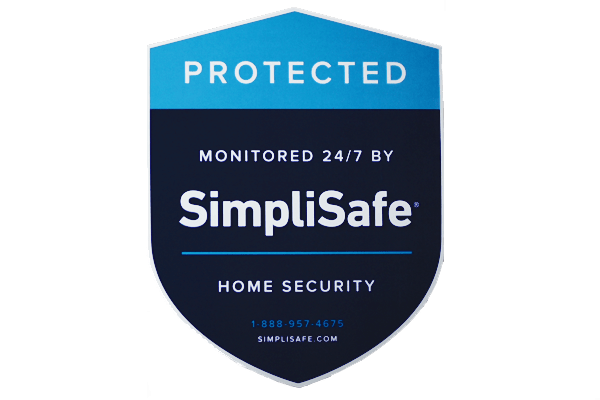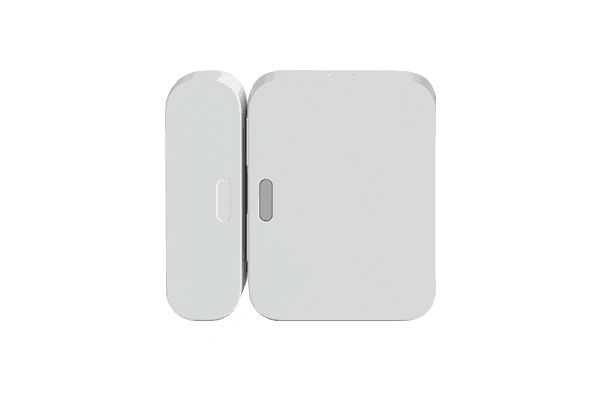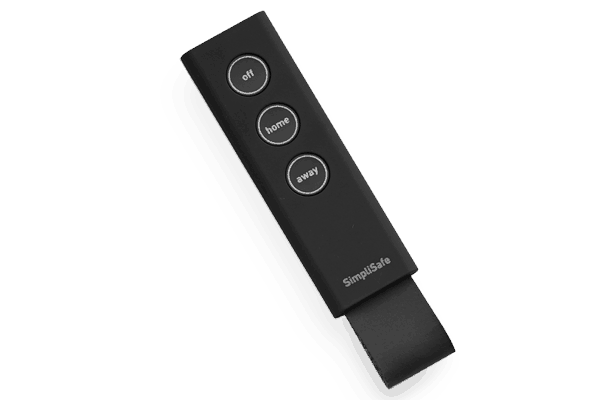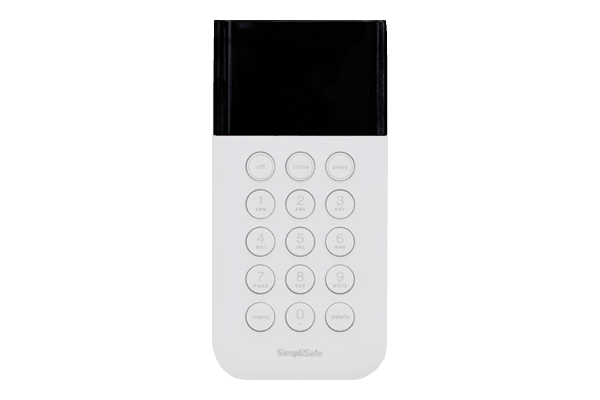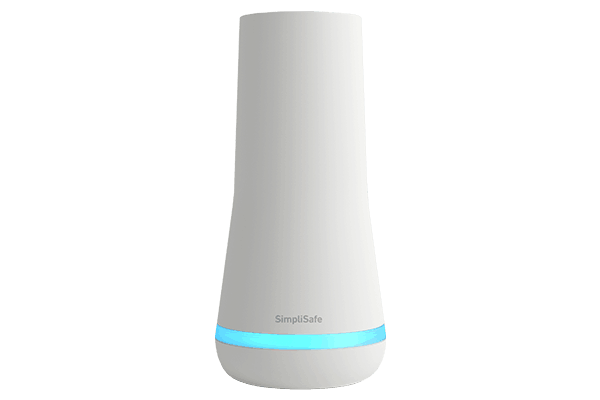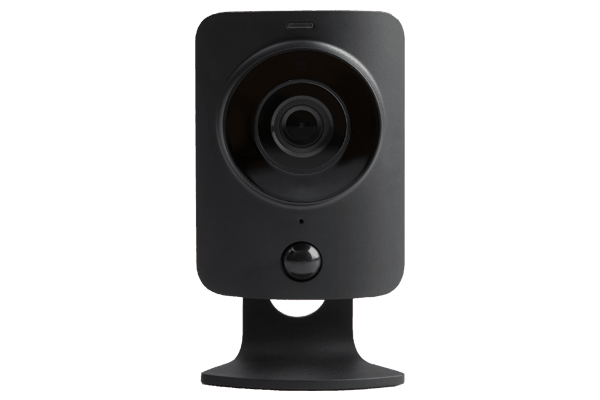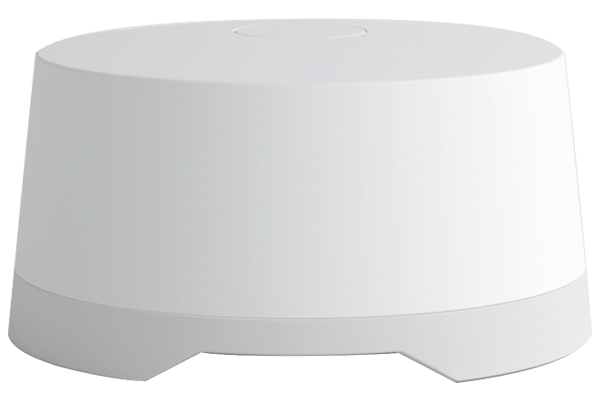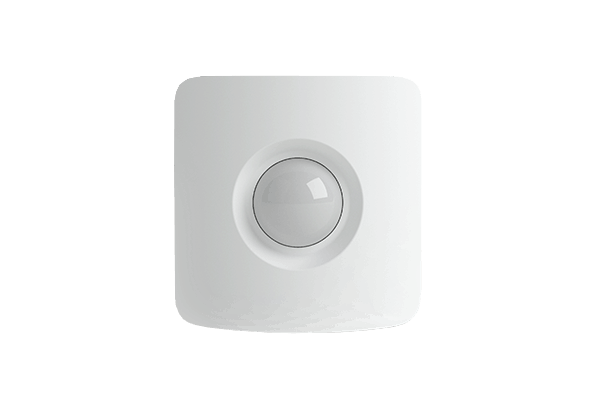 Controls
Pushbutton Control Panel
Keychain Remote Control
Video Surveillance
SimpliCam Indoor Video Camera
Sensors
Door Entry Sensor
Window Entry Sensor
Glass Break Sensor
Motion Detector
Carbon Monoxide Detector
Smoke Detector
Water Leak Sensor
Water Freeze Sensor
Features & Technology
SimpliSafe keeps home protection easy with an appealing spectrum of features for security and environmental monitoring. Here are highlights.
Award-Winning Monitoring
SimpliSafe's emergency monitoring is optional. It's provided by C.O.P.S. Monitoring, which has earned the "Best Monitoring in the Industry" award from the Central Station Alarm Association. They use multiple stations and multiple signal carriers to help ensure fast dispatching.
Video Security
New feature! SimpliCam is an indoor security camera with a motion sensor and night vision. Video is HD and captures a wide-angle view (120°). You canview clips online and send them to police if needed.
Keychain Remote
Sized to fit a keychain, the SimpliSafe remote controller lets you arm/disarm your security system with the push of a button. It also has a panic button to instantly call for emergency help.
Entry Sensor
SimpliSafe entry sensors can stick to doors and windows with removable adhesive. An entry sensor can trigger an audible or silent alert.
Glass Break Sensor
SimpliSafe glass break sensors detect the audio waves of breaking glass. They bring an extra layer of protection in case criminals bypass normal entryways. Glass break alerts can also speed up a police response.
Environmental Protection
SimpliSafe can help prevent or minimize environmental damage to your home. The hub can monitor smoke detectors, carbon monoxide detectors, freeze sensors and water leak sensors.
Ease of Use
SimpliSafe is truly easy to use. Clever design includes a USB drive on the free keychain remote. When plugged into a computer, the USB drive shows a set-up guide.
Installation involves plugging in the base station, then placing sensors around your home and adjusting settings with your computer. You can watch a five-minute video of set-up on the SimpliSafe website.
SimpliSafe Plans Overview
| SimpliSafe Plans | Upfront Cost | Monthly Cost | Installation Type | Monitoring | More Details |
| --- | --- | --- | --- | --- | --- |
| Standard | Starting at $244 | $14.99 | DIY | 24/7 Monitoring | See More |
| Interactive | Starting at $244 | $24.99 | DIY | 24/7 Monitoring + SMS/Email Alerts & Remote Arm/disarm | See More |
SimpliSafe Home Security Video Review
Summary
SimpliSafe is a young company with admirable success. It developed wireless security with renters in mind, but SimpliSafe has become popular with homeowners too; homeowners can be wary of long-term contracts, plus they might like a DIY approach. Key advantages of SimpliSafe over many other DIY alarm systems are no-pressure online shopping, battery backup for all equipment, and the option to get 24/7 monitoring with cell radio or a landline. Our favorite SimpliSafe monitoring plan costs just $25/month and includes mobile access.