Getting to Know SimpliSafe
SimpliSafe sells and monitors DIY wireless home security equipment. From shopping online to setting up at home and picking the level of monitoring you want, this is meant to be a cakewalk—perfect for those who want a secure home without the hassle of professional installation, long-term contracts, and complicated gadgetry. And it all starts at $14.99/month.
SimpliSafe started about a decade ago, when students at Harvard Business School realized that for their friends whose apartments had been broken into in Cambridge, there was no good home security system or solution for the renter. They decided to get the tech right but in a way that was easy to stick into place (and later remove) and without long-term contracts (nearly unheard of).
Today, the company has built what it wanted to, letting residents affordably monitor their homes remotely and have the freedom to shut off monitoring (but hold onto the equipment) on a month-to-month basis. Interestingly, this flexibility has made SimpliSafe popular among homeowners, too.
SimpliSafe makes all the equipment they sell. This includes base stations and entry sensors, motion detectors, high-decibel alarms, glass break sensors, smoke detectors, panic buttons, and an indoor surveillance camera. Unlike many other DIY alarm systems, those by SimpliSafe will guard your home even when your power is down for days, thanks to backup batteries.
Using a cell chip or landline connection, a SimpliSafe system can alert operators at C.O.P.S. Monitoring. This award-winning agency has multiple locations that can field each other's calls as backup in case of natural disasters and other widespread emergencies.
All that said, you do have to buy the equipment upfront. On the other hand, the equipment costs are lower than market average, so you can get a lot of bang for a little buck.
Monitoring & Packages
A major appeal of SimpliSafe is that you can build your own custom system with whatever sensors fit your space, or choose from one of multiple tiers of equipment bundles. If you start with the mandatory base station and keypad, you're starting at $185 and building up from there.
The packages are all reasonable. Even the highest-end, the Fortress, comes in under $500, and gets you the whole shabang with 14 hardware components. You can have as many as 4 SimpliCams, which run $99 each.
SimpliSafe Plans Overview
| SimpliSafe Plans | Upfront Cost | Monthly Cost | Installation Type | Monitoring | More Details |
| --- | --- | --- | --- | --- | --- |
| Standard | Starting at $229.96 | $14.99 | DIY | 24/7 Monitoring | See More |
| Interactive | Starting at $229.96 | $24.99 | DIY | 24/7 Monitoring + SMS/Email Alerts & Remote Arm/disarm | See More |
Skip ahead or read about the sets in order (we only cover the most popular packages in our SimpliSafe review):
The Foundation $229.96
The Nook $254.95
The Essentials $259.95
The Bedford $274.94
The Homestead $284.93
The Sanctuary $304.91
The Bunker $329.91
The Oakstone $359.88
The Hearth $374.91
The Barrington $388.93
The Stronghold $424.87
The Keep $443.90
The Knox $449.87
The Stonefort $484.84
The Haven $489.86
The Fortress $509.86
The five-piece Foundation package costs about $230 online and includes:
1 Base Station
1 Wireless Keypad
1 Motion Sensor
1 Entry Sensor
The seven-piece Essentials package has additional entry sensors. The set sells for about $260 online and includes:
1 Base Station
1 Wireless Keypad
1 Motion Sensor
3 Entry Sensors
The nine-piece Hearth package adds fire protection to home security. The full set sells for just under $380 and has the following features:
1 Base Station
1 Wireless Keypad
1 Keychain Remote
1 Motion Sensor
3 Entry Sensors
1 Smoke Detector
1 Extra Siren
The 14-piece Knox package combines fire protection with plenty of intrusion sensors. For just under $450 shoppers get:
1 Base Station
1 Wireless Keypad
1 Keychain Remote
2 Motion Sensors
6 Entry Sensors
1 Smoke Detector
1 Extra Siren
The 14-piece Haven package is priced at $490. Its special features compared with the other sets are a glass-break sensor and a panic button. The collection includes:
1 Base Station
1 Wireless Keypad
1 Panic Button
1 Freeze Sensor
1 Water Sensor
1 Keychain Remote
2 Motion Sensors
4 Entry Sensors
1 105 db Siren
Additional equipment for SimpliSafe is reasonably priced compared to its competitors, partly because there's no middleman markup. Entry sensors cost $14.99, motion sensors $29.99 and glass break sensors $34.99. Panic buttons cost just $19.99 each.
SimpliSafe offers 2 monitoring options—its Standard plan, which is $14.99 a month and gives you a very basic 24/7 alarm monitoring system over a cellular network, and its Interactive plan, which is $24.99 a month and gives you added system control like SMS notifications, remote control, private files, and special alerts.
Technically, you have a third option, too: no monthly monitoring. That's right, with SimpliSafe you can actually get the equipment and hope that this alone will deter any ne'er-do-wells. This is a rare option, and for people who find themselves suddenly budget-tight, it can be very helpful.
The Lineup of Features and Tech
SimpliSafe keeps home protection easy with an appealing spectrum of features for security and environmental monitoring. Here are highlights:
Award-Winning Monitoring
SimpliSafe's emergency monitoring is optional. It's provided by C.O.P.S. Monitoring, which has earned the "Best Monitoring in the Industry" award from the Central Station Alarm Association. They use multiple stations and multiple signal carriers to help ensure fast dispatching.
Video Security
SimpliCam is an indoor security camera with a motion sensor and night vision. Video is HD and captures a wide-angle view (120°). You can view clips online and send them to police if needed, but you'll have to buy this gadget separately.
Keychain Remote
Sized to fit a keychain, the SimpliSafe remote controller lets you arm/disarm your security system with the push of a button. It also has a panic button to instantly call for emergency help.
Entry Sensor
SimpliSafe entry sensors can stick to doors and windows with removable adhesive. An entry sensor can trigger an audible or silent alert.
Glass Break Sensor
SimpliSafe glass break sensors detect the audio waves of breaking glass. They bring an extra layer of protection in case criminals bypass normal entryways. Glass break alerts can also speed up a police response.
Environmental Protection
SimpliSafe can help prevent or minimize environmental damage to your home. The hub can monitor smoke detectors, carbon monoxide detectors, freeze sensors and water leak sensors.
A few extra perks are worth mentioning. First, if your alarm is tripped, a SimpliSafe rep will call your phone and ask if everything's OK. You'll have to provide a safe word, kind of like a vocal PIN, and if you can't give it, the authorities will be on their way. This is an added layer of protection you don't always see.
You can also specify which sensors are going to sound an alarm instantly and which will trigger a delay. This is something you can fine-tune as you go, in case you're finding certain sensitivities. You can even set secret alerts, so you can get, say, an SMS alert when a sensor you've hid inside your liquor cabinet lets you know your teen has found it.
The app, while not as packed with the features you can find in Nest's, does offer the key essentials. You can control the system, monitor all your devices remotely, and add extra PINs for other members of the family.
The motion sensors also have a neat feature—they can detect the unique heat signature of humans so that a pet doesn't set it off.
SimpliSafe's base station does come with a fairly bright light around its base, so it's worth plotting out exactly where you want to store it.
You can integrate with Amazon Alexa, Google Home and Nest, so you can talk to your system in some capacity.
Contracts
SimpliSafe, unlike most other home security leaders, does not require long-term contracts. Customers pay month-by-month and can cancel emergency monitoring at any time without penalty. Unmonitored SimpliSafe systems can call attention to crime by sounding alarms for 4 to 5 minutes, so it's at least minimal-level DIY monitoring.
Also, you can return a SimpliSafe security system (which you have to pay in full upfront) within 60 days for a full refund.
Installation
After you've ordered the equipment you want either online or with a rep on the phone, it's been made super easy to setup upon arrival. You simply place the base station in a central part of your home that is within 400 feet of your sensors and 100 feet of your keypad(s), and you plug in the power cord. The sensors come with pre-applied sticky tabs on detachable backs, so you simply peel and stick—and ditto if you ever want to move anything around. They're also gentle on wall paint. Clearly the adhesive went through user testing.
The base station integrates 802.11n 2.4GHz Wi-Fi radio, which is a serious boon for anyone in a rural area who has patchy cellular service. If you don't want to use Wi-Fi, the 24/7 monitoring still works without it, but you won't get automatic firmware updates. Also, there's a siren embedded in the base, and a backup battery that's supposed to last 24 hours, plus a SIM card for cellular connection.
To set up the base station, just follow the instructions in the setup guide or app. (You can also watch a 5-minute video of set-up on the SimpliSafe website.) Once your sensors are in place, just put the keypad in pairing mode, press a button on each sensor, and name each sensor on the keypad. And that's it-your system is armed and ready.
The whole setup should take less than 30 minutes, with some reporting it takes just 15.
Is it Easy to Use?
SimpliSafe is one of the easiest systems on the market to use. Its sensors keep in constant contact with the base station, which in turn sends signals wirelessly to your phone (or authorities). This is different than many systems, which run through the keypad, putting the keypad at risk of being one of the first objects smashed by an intruder. So, in this case, smashing the keypad doesn't hurt the system or communications at all.
SimpliSafe is so simple, in fact, that there's few integrations with 3rd-party smart devices like locks, video doorbells, lights, and cameras. This is a deal-breaker for some, but the company insists the move is intentional. The system is, after all, supposed to simple and easy to use, so while integration into other platforms is on their radar, it's not really being seriously explored. And the company has promised new equipment soon, including a video doorbell, smart lock, and outdoor camera.
It's worth noting that you can hook a Nest thermostat into the system and use alarm modes to control house temps. I.e., if you leave the house, your system can automatically go into "alarm" mode, which can in turn increase or decrease your house temp for greater efficiency. And you can ask Amazon's Alexa to arm your system or check its status using Echo devices. This is a newer feature that doesn't work on older SimpliSafe tech.
See SimpliSafe's Home Security Video Review
The Customer Service Experience
SimpliSafe reviews about their customer service are positive overall. Still, many customers suggest extending the service hours. SimpliSafe emergency operators respond 24 hours/day, but regular customer service hours from Boston headquarters are 9 a.m. to 6 p.m. EST, and people have plenty of questions outside of that window.
Also, after fast growth in 2015, SimpliSafe suddenly earned many bad reviews for phone wait times. In 2016 they hired additional agents to address the complaints. Since 2013, SimpliSafe has been accredited by the Better Business Bureau. It has an A+ rating with the BBB  and an average of less than one formal complaint to resolve per month.
Other complaints include that the system doesn't integrate more smoothly with Mac and iOS, and that many features aren't truly unlocked unless you choose the top monitoring plan. But again, that plan is still very competitive.
While you can reach out to customer support staff by phone, email, or social media, there is no live chat option. There are several detailed tutorials and FAQs on the website, and you can even look over alarm history reports online.
Stacking the Value
SimpliSafe makes it super easy to customize home security with add-ons. You can choose parts individually and as value sets. And the value sets have different combinations of a base station, wireless keypad, sensors and other equipment, with prices ranging from $229 to $499. Even though there's no contract involved, your SimpliSafe security equipment will be under warranty for 3 years.
Speaking of value, if you can afford that extra $10 a month to get the Interactive plan (which at roughly $25 a month is still one of the least expensive plans anywhere), the value increases again as you can now customize and control your system from anywhere.
The Goods
SimpliSafe builds its own security equipment to help keep costs low. The following options are available.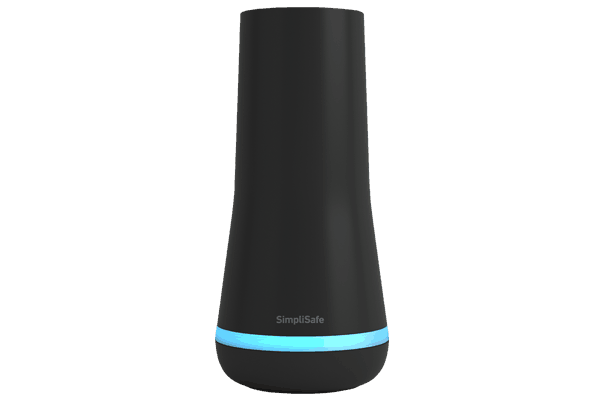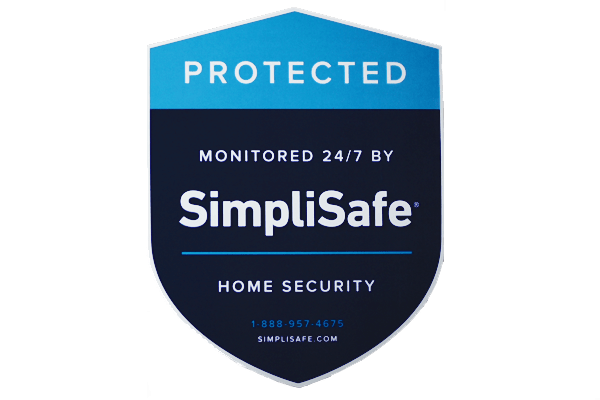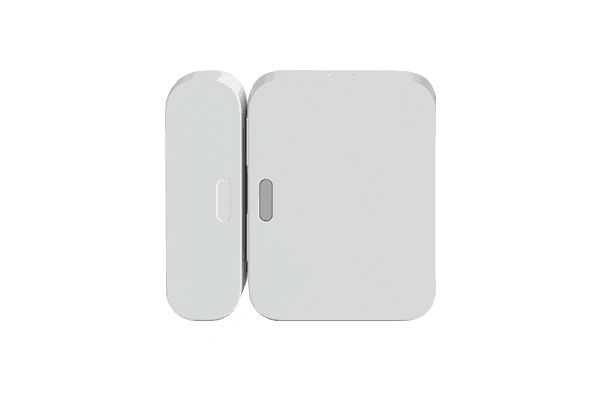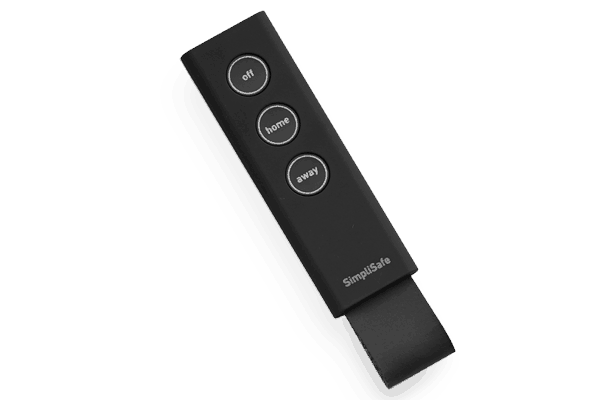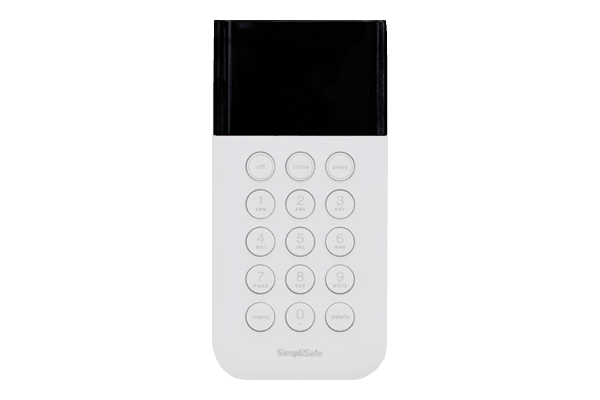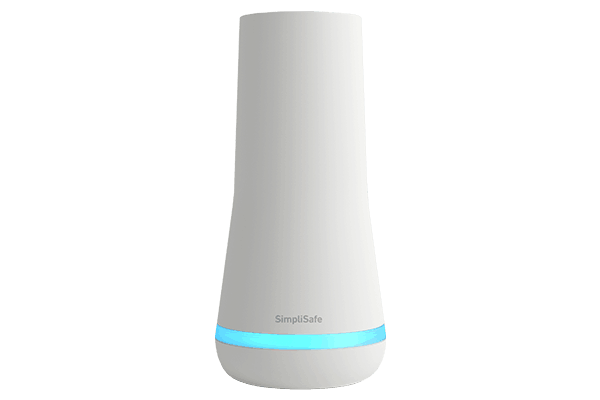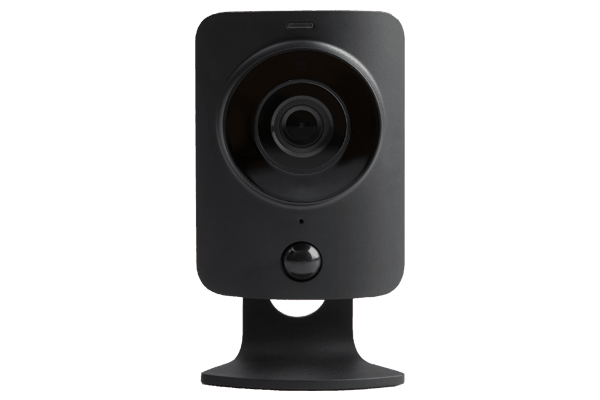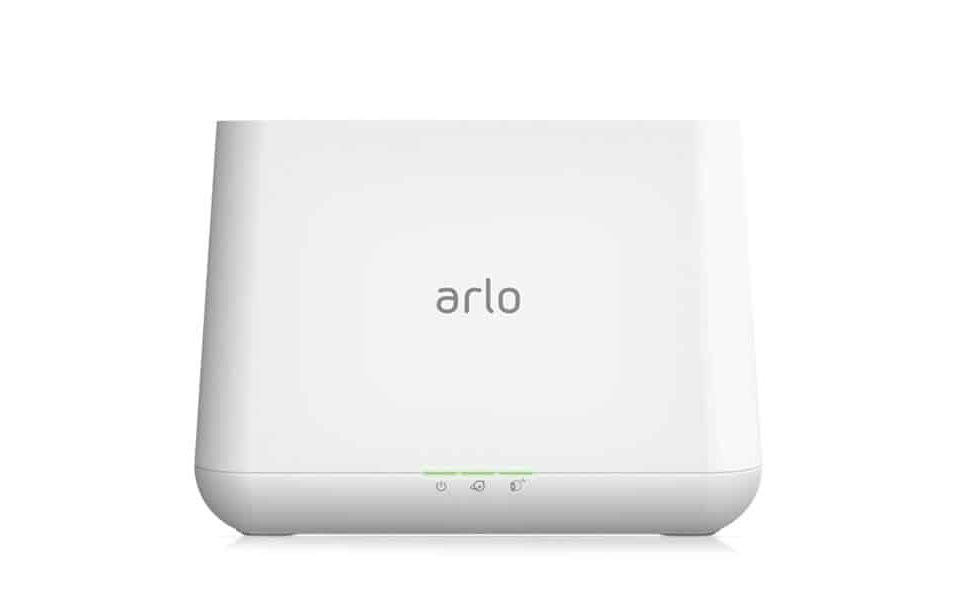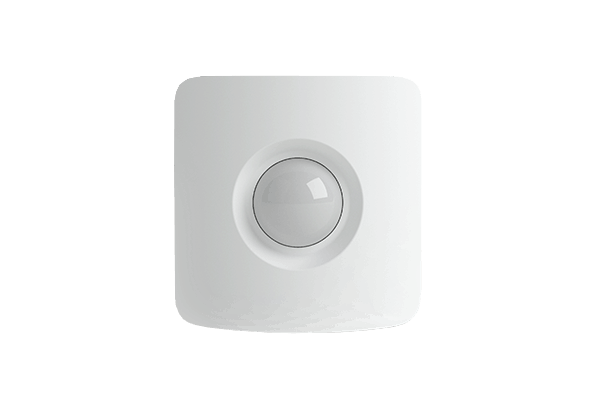 Controls
Pushbutton Control Panel
Keychain Remote Control
Video Surveillance
SimpliCam Indoor Video Camera
Sensors
Door Entry Sensor
Window Entry Sensor
Glass Break Sensor
Motion Detector
Carbon Monoxide Detector
Smoke Detector
Water Leak Sensor
Water Freeze Sensor
The Last Word
SimpliSafe is a young company with admirable early success. It developed wireless security with renters in mind, but has become popular among homeowners, too. If you're wary of long-term contracts or like the DIY approach, SimpliSafe scores big points. But if you want your system installed professionally, you'll want to look into robust systems like Vivint, which come with a steeper price tag.
Ultimately, SimpliSafe offers a great entry point for first-time home security customers, and you can customize it easily to suit your needs. You have to buy the equipment upfront, but it's under warranty for 3 years, you own it outright, and you don't have to pay any fees to stop using it (or just move with it elsewhere) at any point.
Questions to Ask When Considering SimpliSafe
Does SimpliSafe require Wi-Fi?
SimpliSafe does not require Wi-Fi, though it may make some things easier. The alarm will sound either way, and if you have monitoring, it can use the base station's built-in cellular connection.
Is professional monitoring required with SimpliSafe?
A professional monitoring plan is not required. Professional monitoring plans are offered, but you can self-monitor if you choose.
Does SimpliSafe make you sign a contract?
SimpliSafe does not require any contracts. Professional monitoring services are paid for on a month-to-month basis.
How long does SimpliSafe take to install?
The system is wireless and can be installed in under an hour.
Does SimpliSafe offer fire protection?
Yes, SimpliSafe offers smoke detectors.
Does SimpliSafe work with Alexa?
Yes, SimpliSafe works with Alexa. It won't work with the original SimpliSafe systems however.
Does SimpliSafe work with Google Home?
Yes, SimpliSafe does work with Google Home.
Does SimpliSafe have an outdoor camera?
SimpliSafe now has a video doorbell camera designed to be mounted and used outside. However, the SimpliCam is designed to be used indoors only.
Will SimpliSafe work if there's a power outage?
SimpliSafe has a rechargeable backup battery that lasts for up to 24 hours in case the power goes out.
What kind of range do SimpliSafe's wireless sensors have?
The wireless sensors have a range of 400 feet.
What is SimpliSafe's return policy?
SimpliSafe offers a 60-day money-back guarantee that includes free return shipping. After that, there's a three-year warranty that covers your equipment if something malfunctions.