Travis Goodreau
https://www.safehome.org/security-advisors/travis-goodreau/
Best No Monthly Fee Home Security Systems
Not all home security systems require monthly fees. Choose from a number of great, no-monthly-fee options to protect your home. Here are our top picks in this category.

If you want the peace of mind that comes with a home security system and don't want to pay monthly fees, you've got some excellent options. We'll run through our four favorite systems, but first, let's clarify one thing: What do monthly fees cover?
In a nutshell: monitoring — whether that's a 24/7 professional monitoring service or advanced self-monitoring features like smartphone controls, video recording, and personalized automations. (On plans with contracts, monthly fees can also sometimes include the cost of any equipment you don't pay for in full up front.)
When you forgo monthly fees, you're choosing to buy the equipment up front and do the monitoring yourself. That means it's up to you to call for help in an emergency, because the alarm won't send a signal to a monitoring center. For many of us, self-monitoring works just fine. But it helps to know what to look for when choosing your system. Here's an easy checklist.
Equipment cost and quality
Self-monitoring tools available without a monthly fee (smartphone controls, push notifications, etc.)
Options for upgrading to professional monitoring down the line
Using that checklist, we narrowed the field to these four no-monthly-fee security systems that we think are the best out there.
1. SimpliSafe – Overall Best No Monthly Fee Security

Want to self-monitor for free?
With SimpliSafe, there's no monthly fees, installation costs, or contracts required. Buy your equipment upfront and self monitor. If you have a change of heart you can add their monitoring service. The price is very reasonable.
SimpliSafe offers home security at low prices using durable, high-quality equipment they manufacture themselves. They have no contract requirements, and their wireless sensors are easy to install by yourself in minutes. Because of SimpliSafe's affordability, ease-of-use and flexible monitoring plans, they place #1 on our list of Best Home Security Systems of 2021.
PROS
Affordable Equipment Costs
No Long-Term Contracts
Fast and Easy DIY Wireless Installation
60-Day Equipment Trial Period
Three-Year Equipment Warranty
Indoor Camera and Video Doorbell Options
Environmental Disaster Sensors
No-Monthly-Fee Option
Competitive Monthly Monitoring Rates
Integrations With Alexa, Google Assistant, August Locks, and Apple Watch
Award-Winning Company
CONS
Upfront Equipment Expenses
Proprietary Equipment
Limited Smart Home Integration
No Outdoor Cameras
No Smartphone Controls or Push Notifications Without a Monthly Fee
No Outdoor Camera (Just a Weatherproofing Package for Indoor Camera)
SimpliSafe equipment packages are some of the most affordable in the business, ranging from $229-$489 — each with a three-year warranty. Or, you can make your own package by starting with the base station and keypad for $184.98 and adding on sensors ($14.99 each) and other goodies like a video camera ($99) or a video doorbell ($169). SimpliSafe also has some cool environmental disaster sensors you can include for water, smoke, and freezing temperatures.
Once you have your equipment in place, you can self-monitor your system for free — no monthly fee required. However, when you do this with SimpliSafe, you get a bit less than you do with some of our other top security system picks. That's because SimpliSafe restricts smartphone controls and push notifications to those who pay a monthly fee. Without a fee, you can only monitor and control your alarm system locally using the keypad or an optional add-on key fob. We find this to be a real drawback. (Note, though, that if you have a SimpliCam or video doorbell as part of your system, you'll be able to view a livestream from those cameras in the mobile app, without a fee. You only have to pay if you want an add-on recording.)
Should you wish to upgrade for more controls, SimpleSafe has two options:
Standard for $9.99 per month: self-monitoring with app control, push notifications, and recording for up to five cameras.
Interactive for $24.99 per month: 24/7 professional monitoring with app control, push notifications, and recording for up to 10 cameras.
Read more about SimpliSafe in our in-depth SimpliSafe review.
2. Abode – Best No Contract Security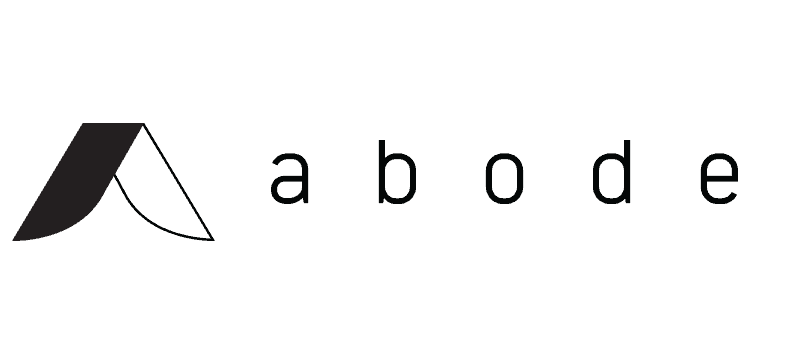 Want a highly-customizable system?
Create the perfect system for your home with Abode's extensive home security store. They offer a great variety of sensors, cameras and alarms that integrate and yes - there's no monthly fee.
abode offers security and home automation equipment without any long-term contracts or monthly fees — though you can choose add-on professional monitoring if you wish. Their systems are DIY, wireless, and generally easy to install. When we tested abode, we did hit a small snag in installing it, so the setup wasn't quite as intuitive as we'd like, but we still managed to pull it off in under 30 minutes.
PROS
Competitive Equipment Costs
No Long-Term Contracts
Fast DIY Wireless Installation
30-Day Equipment Trial Period
One-Year Equipment Warranty
A Hub With Built-In HD Camera
CUE Home Automation Platform
Environmental Disaster Sensors
No-Monthly-Fee Option
Low Monthly Monitoring Rates
Integrates With Apple HomeKit, Amazon Alexa, Google Assistant, and Z-Wave Compatible Devices
CONS
Setup Could Be More Intuitive
Limited Equipment in Starter Kits
No Touch-Screen Panels
Customer Service Could Be Improved
abode has two equipment starter kits, priced at $229 and $329 respectively. Both come with built-in 93db sirens, battery backup, and the ability to connect up to 160 devices. And both starter kits work with Apple HomeKit, Amazon Alexa, Google Assistant, Z-Wave compatible devices, and more. These starter kit prices are on par with other DIY home security systems, yet abode has got some of the most advanced home automation capabilities in the industry.
Each starter kit includes a base station or "hub," one mini door/window sensor, and one key fob — each with a sleek, modern black-and-white design. From there, just add on any additional accessories you want. Most homes will need at least a couple of additional door/window sensors, which are $38 each. Note: We installed abode in our home and their mini sensors are the tiniest we've ever seen! They're even smaller than Ring Alarm's 2nd Gen sensors, which is impressive. You can also add an indoor/outdoor HD camera with motion detection for $34.99, a panic button for $35, and lots more.
Now comes the special part about abode's higher-priced starter kit. In addition to getting all of the above, you get a smart hub called iota that has its own built-in HD camera with motion sensor and two-way talk. This hub, unlike the Gateway that comes with the basic starter kit, can connect via Wi-Fi rather than requiring an Ethernet connection. That means you can put it wherever you want, knowing it'll double as a security camera. In our in-home testing, we positioned it to monitor our living room and entryway.
After our 75 hours of hands-on testing with abode's iota hub, we found we liked the built-in camera feature quite a bit and are pretty sure we'd feel we were missing something if we'd gone with the basic Gateway hub instead. For example, every time we armed or disarmed the system, our iota captured a short video clip, which showed up on our timeline in the app. We thought that was pretty cool, and well worth the price.
Whichever equipment package you choose, you'll be getting the ability to use your security system as a home automation tool. CUE is abode's native home automation platform, which is built right into the app. Use it to integrate your smart home devices so you can use Alexa or Google Assistant to control your security system. Or, use CUE to control your smart lights, your garage door sensor, and even your Bose speakers.
After setting-up your equipment, you can self-monitor for no monthly fee. This includes the ability to view live video (if your setup includes cameras), smart home integrations, and getting push notifications. However, if you want access to some of the system's special features, you'll need a monthly plan. Those features include: having a timeline in the app, storing captured video content, and executing automations. (Automations are rules you can create to tell the security system to do certain actions automatically, like arming the system at a pre-set time each night.)
Should you wish to upgrade to a monthly monitoring plan, you've got two options:
Standard for $6.00 per month: self-monitoring and home automation.
Pro for $19.99 per month: professional monitoring, cellular backup, and more.
3. Ring – Best No Monthly Fee Doorbell Camera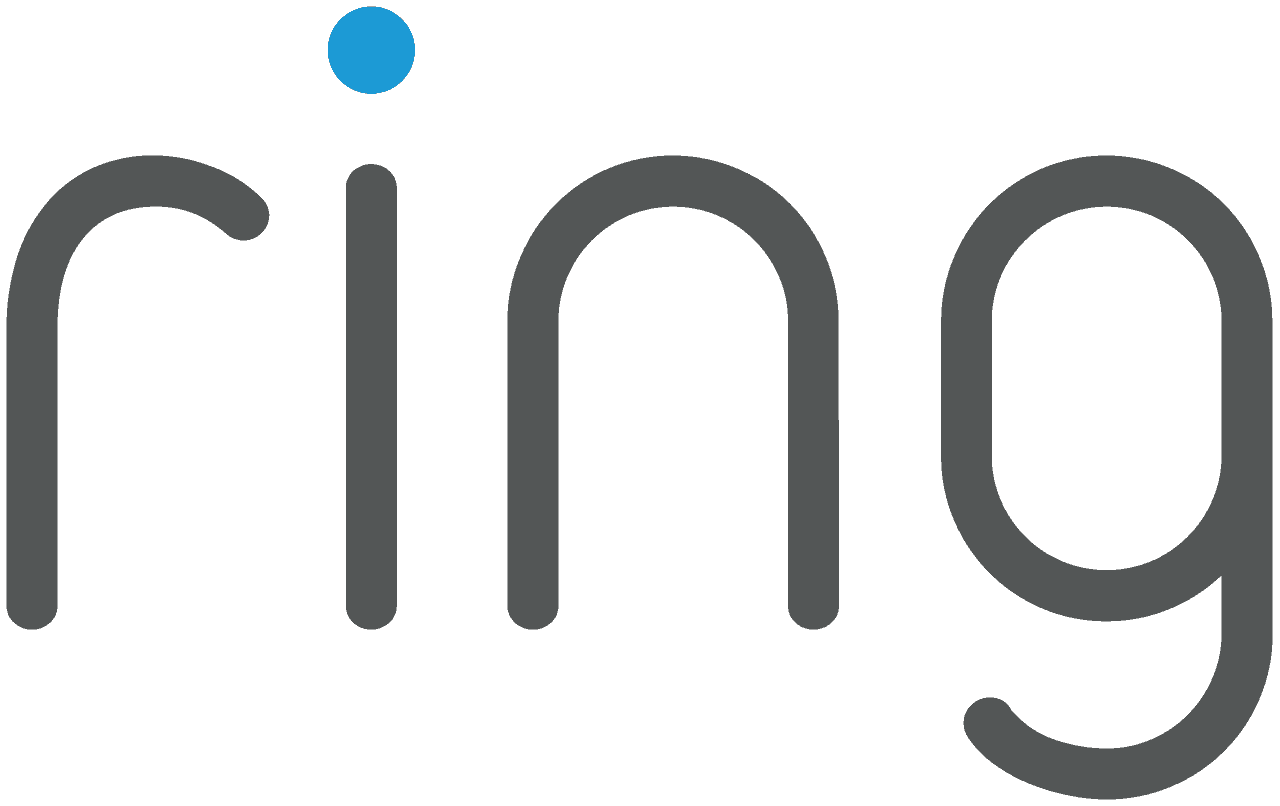 Want a variety of cameras?
Ring Alarm has the widest selection of cameras to customize to your needs. You can self-monitor for free but keep in mind you may want to pay a small price for cloud storage.
Ring, originally known for its video doorbell, now has an entire catalog of home security equipment — with no contracts or monthly fee requirements. In addition to seven versions of Ring's well-known doorbell, the company offers video cameras, smart lighting and full home security systems (base station, window sensors, and all the goodies).
PROS
Competitive Equipment Costs
No Long-Term Contracts
Fast and Easy DIY Wireless Installation
30-Day Money-Back Guarantee
One-Year Equipment Warranty
Free Theft Replacement
Environmental Disaster Sensors
No-Monthly-Fee Option
Very Low Monthly Fee for Video Recording and Rich Notifications
Intuitive App
Integrates With Amazon Alexa, Smart Locks, and Z-Wave Compatible Devices
CONS
No Video Recording Without Monthly Fee
Motion Sensors Are Not the Most Sensitive
Response Times Could Be Improved
No Silent Arm/Disarm Feature
You can buy Ring video cameras and doorbells individually, and they all come with 1080p HD quality, motion-activated notifications, real-time video, two-way talk, and lifetime theft protection. (If your ring device is stolen, report it within 15 days to get a free replacement.) These are strong features, and for competitive prices. Ring cameras range from $59.99 for the indoor cam to $249.99 for the floodlight cam. Video doorbells start at $59.99 and go up to $169.99 for more advanced features.
None of the doorbells or cameras require a monthly fee. But if you'd like some extras, like video recording, you have the option of paying for a monthly Ring Protect plan. For $3 per month, the basic plan gives you video history for 60 days, video saving and sharing, and rich notifications (photo previews without even opening the app). That's one of the lowest prices in the industry — and it's even cheaper if you pay annually ($30 for 12 months).
If you want whole-house protection, Ring offers classic security systems, which they sell in equipment kits of five, eight, 10 or 14 pieces, ranging from $199.99 to $329.99. (Average equipment prices for no-contract security systems are $250-$400, so Ring is on the low end.) Each kit comes with a base station, keypad and range extender, plus one or more contact sensors and motion detectors.
You can add on more sensors and other accessories, like a panic button, cameras and a video doorbell. Because Ring is an Amazon company, you can even add an Amazon Echo Dot to your security kit for only $10 (a $40 savings). Keep in mind that the only way to get the base station that functions as a security hub for your whole house is to buy one of the alarm security kits. It's not sold separately. None of the kits require a monthly fee if you choose to self-monitor.
A nice thing about Ring's alarm security kits is that they pull together your video doorbell, cameras, and other security components into a single system, which you can control from the Ring app. And the Ring security system integrates with third-party accessories like smart locks and Z-Wave compatible devices. Plus, with Alexa, you can control Ring with the sound of your voice.
Should you wish to upgrade to a monthly plan for additional features, you can choose from:
Basic for $3 per month: video history for 60 days, video saving and sharing, rich notifications (photo previews without even opening app).
Plus for $10 per month: all the basic features, plus 24/7 professional monitoring and extended warranties on all devices.
4. Arlo – Best No Monthly Fee Security Camera
Arlo is a bit different from the other security systems on our list in that Arlo only sells video cameras (including video doorbell cameras and floodlight cameras) and a few camera accessories, like batteries and solar panel chargers. They don't offer whole-house security systems or professional monitoring services. However, what they do, they do well. Their cameras are packed with features and easy to use.
PROS
Durable, Sleek Equipment
2K and 4K HDR Video
Color Night Vision
No Contracts Required
DIY Installation (100 percent Wireless)
160-degree Field of Vision
Noise Cancellation
One Hub Supports Several Cameras
Third-Party Integration
CONS
Recording Delay Issues
Limited Home Automation
Lacks Advanced Security Features
Considerable Up-front Cost
Occasionally Buggy
SmartHub Requires an Ethernet Connection
Arlo video camera prices range from $99.99 to $249.99, and all include motion sensors, color night vision, two-way noise-canceling audio, and a siren built into the camera. Resolution begins at 1080p HD, which is the gold standard for the industry, and it goes up from there, with 4K resolution on Arlo's top-tier model. If you're looking for industry-leading picture quality, Arlo has got it. Speaking of picture, the field of view on Arlo's base model camera is 130 degrees, and it increases from there, reaching 180 degrees on the 4K model. All of Arlo's cameras have a modern, streamlined appearance in your choice of black or white. They have easy DIY wireless installation, and require no monthly fees.
Alro also has wired and wireless video doorbells from $149.99 to $199.99. They've got 180-degree viewing angles and all the great features of Arlo's other video cameras: motion sensors, color night vision, two-way audio, and a built-in siren. They connect automatically to your Wi-Fi and work with Amazon Alexa and Google Assistant.
Now, what features does Arlo have to help you monitor your cameras? For free, you get instant notifications if movement is detected on your cameras. And at any time, you can view a live video stream from your cameras on your PC or mobile devices. But what about recording and other features? Those will cost. They've got two paid Arlo Smart plans that give you some extra monitoring functions.
Premier for $2.99 per month (single camera) and $9.99 per month (2-5 cameras): up to 2K cloud video quality, up to 30 days cloud video history, and rich, interactive notifications. Multi-cam plans also include e911 Emergency Call Service.
Elite for $4.99 per month (single camera) and $14.99 per month (2-5 cameras): all of the premier features, with 4K cloud video quality. Multi-cam plans also include E911 Emergency Call Service.
FAQs About Home Security Systems Without Monthly Fees
What's the best no-monthly-fee home security system?
Our four top-rated no-monthly-fee home security systems are SimpliSafe, abode, Ring, and Arlo.
Do no-monthly-fee security systems offer video recording?
They all offer real-time viewing for free, but most require a monthly fee for video recording. With a recording plan, they'll store your videos on the cloud for a set length of time (often 30-60 days).
Do security systems without monthly fees offer professional monitoring?
Though many security systems without monthly fees do offer professional monitoring, they only include it as an add-on service that you must pay for. This would be an upgrade from the free self-monitoring option. Prices vary from one company to another.
How much do no-monthly-fee security systems cost?
Generally, the cost of a no-monthly-fee security system is the cost of the equipment you choose to install. That can vary greatly from one home to another. A single security camera may cost less than $100. Equipment for an entire DIY home security system averages between $250-$400.
Can I still get a homeowners insurance discount with a no-monthly-fee security system?
Often you can, but it depends on the insurance company. Many offer a discount no matter what type of home security system you have. The discount may be higher if you subscribe to a professional monitoring service. Check with your insurance company for guidelines.
Do no-monthly-fee home security systems still offer apps for access?
Most (though not all) do allow some measure of control via their app. However, the amount you can do in the app tends to be limited without a monthly subscription plan. For example, they may charge a small monthly fee if you want access to more advanced app features or if you want to receive mobile notifications.
Do all no-monthly-fee home security systems have DIY installation?
Most do. This is generally a simple plug-and-play style setup that takes about 20-40 minutes. If you don't feel like doing it yourself, though, nearly all companies offer professional installation for a fee.
Do no-monthly-fee home security systems have home automation features?
Yes, nowadays, many no-monthly-fee home security systems have home automation features and built-in integrations with major smart systems like Amazon Alexa and Google Assistant. Automation features vary widely from one system to another, so read up on any system you're considering so you'll be sure to get the capabilities you're looking for.
Features of No Monthly Fee Home Security Systems
If you are looking for no monthly fee home security systems in 2021, you might consider learning what some of the basic features are and what they do. Then you can make an educated decision about which of those features you really need. Here are some of the most common security system features available in 2021 and what they do.
Wireless
On the market for a security system with no monthly fee? If so, chances are you value streamlined simplicity. And that's exactly what Wireless brings to the table. Wireless systems offer easy setup, with no drilling or wires to hide. And they typically use a secure cellular connection to communicate with the monitoring station. Wireless is where it's at.
DIY
Go with DIY installation and save the blood, sweat, and tears for another day. Thankfully, most do-it-yourself home security systems don't require a monthly fee. It's a one-and-done upfront cost, and then you self-monitor from there. DIY systems don't require drilling into walls, splicing circuitry, and all that nonsense. Get up and running with plug-and-play ease with DIY.
Mobile Alerts
Just because you don't pay ongoing fees doesn't mean you can't have nifty features. Real-time Mobile Alerts are sent to your smartphone when a security breach is detected. You then open the app to see what triggered the event, and take any necessary action (either get the nunchucks or call the police). Mobile alerts let you monitor your home on-the-go.
Control Panel
Control Panel technology is always evolving. These wall-mounted devices now come with modern touchscreens, allowing you to control your home security and automation with the simple swipe of a finger. And of course, your system's mobile app lets you access these same features when you're out and about. Even systems with no monthly fees offer impressive control panels.
Motion Detectors
Mount these devices strategically around your home, and enjoy a more robust home security experience. Powered by infrared sensing, motion detectors sound the alarm and send alerts when movement is detected in your home. To reduce false alarms, some detectors can distinguish between people and pets. And others even boast a facial recognition feature. Welcome to the future.
Entry Sensors
Secure your windows, doors, garage, and other entry points with Entry Sensors. All home security systems come with an assortment of these magnetic sensors. When the system is activated and the magnets separate, the alarm will sound signaling a potential security breach. The best no-monthly fee home security systems come stacked with entry sensors, but you can always purchase more if needed.
Affordable
Everyone wants to feel safe in their home, but nobody wants another monthly cost. That's why self-monitoring home security systems are exploding in popularity among homeowners and renters alike. These no-monthly-fee plans offer plenty of home protection, but at a surprisingly affordable price. Just watch out for the extra add-ons and upgrades that can ring up quite the tab.
Expandable
Expand, customize, modify, repeat. Expandable home security and home automation allows you to build a system to suit your tastes. The money you save by not shelling out for monthly fees can instead be used to purchase new equipment. Security cameras, smart lighting, electronic door locks, you name it. Just be sure your system supports third-party equipment, as some require their own proprietary products.
Ownership
Steer clear of long-term contracts and monthly monitoring fees. Instead, go with a no-contract security system. You pay an upfront equipment cost, but you'll have outright ownership of your system. By owning your own equipment, you can do whatever you please with it, and even take it with you when you move. Break free of the perpetual cycle of contract signing with system ownership.