Travis Goodreau
https://www.safehome.org/security-advisors/travis-goodreau/
Best No Monthly Fee Home Security Systems
Not all home security systems require monthly fees. Choose from a number of great, no-monthly-fee options to protect your home. Here are our top picks in this category.

If you want the peace of mind that comes with having a home security system but don't want to break the bank paying monthly monitoring fees, there are plenty of options out there that offer high-quality equipment and equipment packages without a contract and many without monthly fees. Here are the top four home security systems without monthly fees in 2021.

1. SimpliSafe – Overall Best No Monthly Fee Security

Want to self-monitor for free?
With SimpliSafe, there's no monthly fees, installation costs, or contracts required. Buy your equipment upfront and self monitor. If you have a change of heart you can add their monitoring service. The price is very reasonable.
SimpliSafe is most commonly known for their high-quality, versatile, and durable home security equipment that they manufacture themselves. And, they don't have any contract requirements. They offer less traditional, simplified security systems with a focus on monitoring. Here are some of the SimpliSafe pros and cons.
Pros
Lowest Comparable Monthly Monitoring Rates
Self-Monitoring Option
Lifetime Warranty (all packages)
No Long-Term Contracts
DIY Wireless Installation
60-Day Equipment Trial Period
Cellular Alerts and Monitoring
Three-Year Equipment Warranty
Environmental Disaster Sensors
Indoor Video Option
Portable Equipment
Free Shipping and Returns
Cons
No Home Automation Equipment
Up-Front Equipment Expense
Proprietary Equipment
No Smartphone Controls with Self-Monitoring Option
The SimpliSafe system is perfect for those on a budget and those who rent because of its affordability and portability. Their equipment packages range from $229-$499 and have a three-year warranty. Their monitoring packages range from $14.99-$24.99 per month and they offer a no-cost self-monitoring option as well.
The SimpliSafe equipment sets vary in functionality, but the basic set includes a base station, wireless keypad, entry and motion sensors, and a keychain remote. You can also customize a package with any equipment you'd like or add-on to an existing package. Additionally, any of their equipment will work whether you add a monitoring plan or not.
The installation is a simple plug-in the base and place the sensors around your home process. Then all you do is adjust the settings and it's ready to go.
SimpliSafe includes a battery backup with their equipment so you'll be covered in the event of a power outage. And, their equipment is portable so you can easily take it with you when you move. This is an especially attractive feature for renters or those who move around a lot. You will also enjoy a wide range of environmental protections such as smoke, carbon monoxide, freeze, and water leak sensors.

2. Abode – Best No Contract Security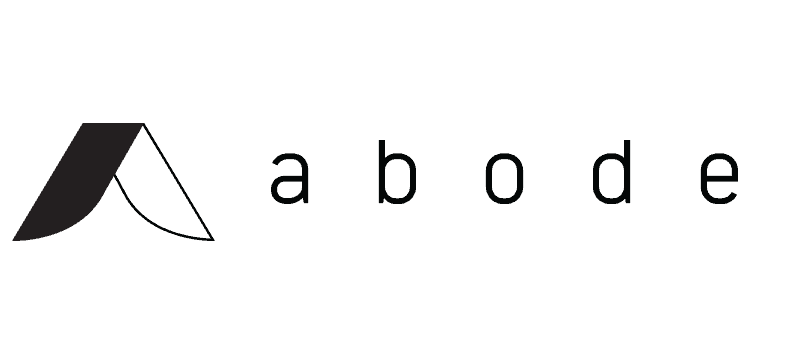 Want a highly-customizable system?
Create the perfect system for your home with Abode's extensive home security store. They offer a great variety of sensors, cameras and alarms that integrate and yes - there's no monthly fee.
Abode offers security and home automation equipment without any long-term contracts or monthly fees. You will only have a one-time equipment purchase expense. Their systems are DIY, wireless, and easy to install. And they have optional professional monitoring available as well. Here are some of the Abode pros and cons.
Pros
Easy DIY Wireless Installation
No Long-Term Contracts
Professional Monitoring Available
Free Shipping and a 30-Day Return Policy
One-Year Warranty
Environmental Protection
Home Automation
No and Low Monitoring Fees
User-Friendly
Cons
Poor Quality Equipment
One-Year Warranty Comparatively Short
Low Camera Resolution
Inconsistent Sensor Connectivity
Abode sells their equipment in bundles that range in price from $279-$639; however, check for their current sales and you will probably find them somewhat cheaper. Additionally, you can easily expand and/or customize your Abode system to better suit your particular needs and lifestyle. You also have the option of choosing from a self-monitoring plan or a variety of professional monitoring plans with 3G cellular backup that range from an on-demand option to a reoccurring monthly monitoring option that ranges from $8-$30 per month. And, they have a 30-day return policy, free shipping, and give you a one-year equipment warranty as well.
The available equipment will vary depending on the bundle you choose; however, they all come with 1-gateway, 1-motion sensor, 1-mini door contact, 1-keyfob, and a window sticker. And, you get three days of timeline and media storage, unlimited user accounts, and they are capable of connecting up to 155 devices and up to 100 automations.

3. Ring – Best No Monthly Fee Doorbell Camera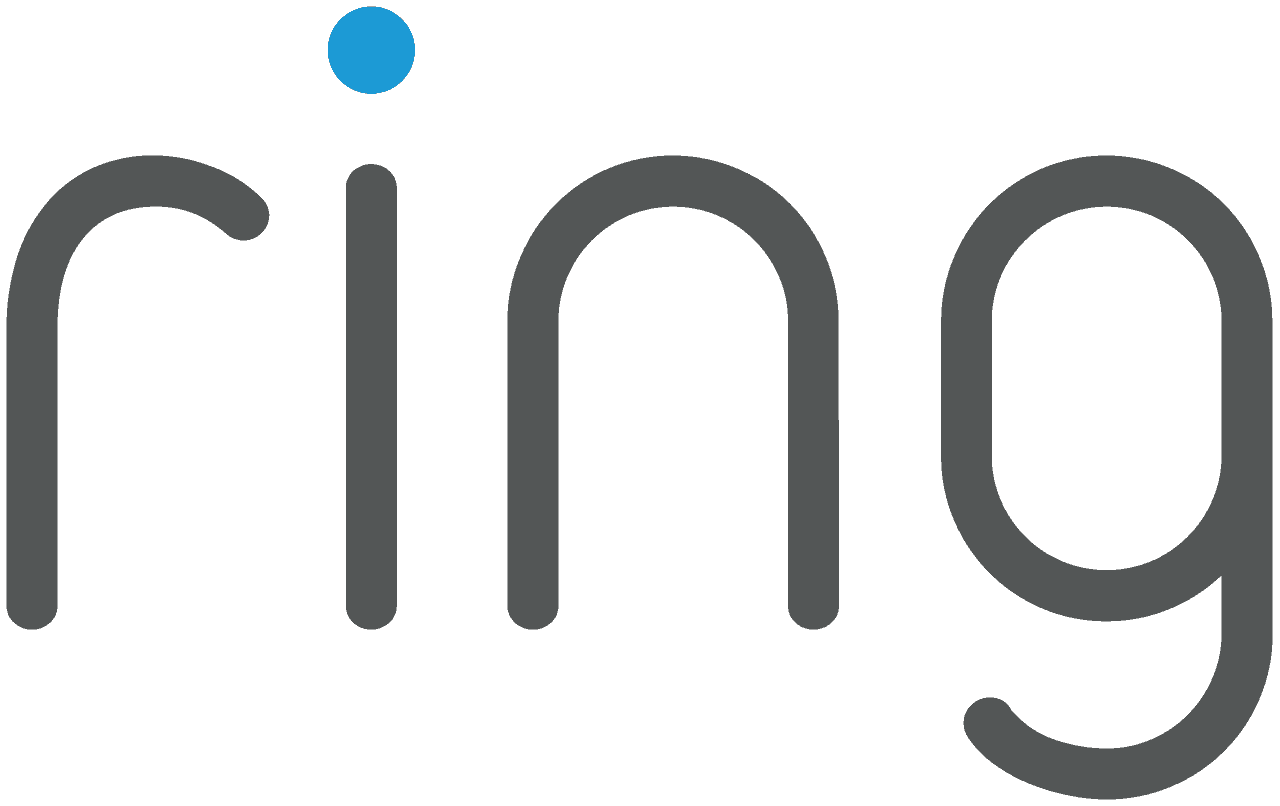 Want a variety of cameras?
Ring Alarm has the widest selection of cameras to customize to your needs. You can self-monitor for free but keep in mind you may want to pay a small price for cloud storage.
Ring was recently acquired by Amazon. They don't offer equipment packages which means all their offerings are a la carte. Ring currently offers doorbell cameras, exterior lighting cameras, and plenty of accessories that complement their equipment.
Pros
User-Friendly
Easy DIY Installation
Wi-Fi Connected
Battery Powered or Hardwired Option
Two-Way Talk
Intuitive App
Compatible with Some Third-Party Smart Home Products
No Contract Requirements
One-Year Warranty
Free Theft Replacement
Cons
Video Recording Packages Cost Extra
Ring doesn't offer equipment packages; however, you can choose from a variety of doorbell and exterior lighting security cameras that range from $99.99-$499.00 and they have plenty of accompanying accessories. Ring offers accessories such as a solar panel, ring chime, quick release battery pack, and more.
Additionally, Ring also has two monthly video recording packages that range in price from $3-$10 per month. Or, you can opt to pay for them annually for $30-$100 respectively. Another great feature is that Ring doesn't have any contract requirements other than the recording options we mentioned above. You might also be able to receive some exclusive discounts and an extended warranty if you opt for one of their upper tier packages and they will also replace your equipment for free if it's ever stolen. But unfortunately, Ring doesn't offer any home automation products of any kind, at least for now.

4. Arlo – Best No Monthly Fee Security Camera
Arlo is a home security camera system that's DIY and a 100% wireless installation. Their systems come with indoor and outdoor cameras that have night vision and a security light. The only drawback is that there are no other security options available. But if you only want video surveillance cameras, then this might be the perfect solution for you because you won't be paying for any extra equipment you don't want. Here are some of the Arlo security camera pros and cons.
Pros
DIY Wireless Installation
Wi-Fi and 3G Cellular
No Required Monthly Fees
Automatic Night Vision
Free Cloud Storage (up to 7 days)
One-Year Equipment Warranty
Baby Camera Option Available
Cons
Continuous Recording Option Costs Extra (per camera)
Cameras Don't Record Sound
Fluctuating Weather Related False Low-Battery Reports
Functionality Limited to Security Cameras (no other equipment available)
No Professional Monitoring Services Available
No Free Trial Period
Arlo offers three subscription recording plans. The Basic Plan comes with 7-days of cloud recordings, recordings for up to 5-cameras, and limited support for three months. The Basic plan is free of charge and comes with all their equipment packages so there's only a one-time up-front equipment cost. However, their upper tier packages will have an equipment cost plus the cost of whichever recording package you choose. The Arlo recording subscriptions range from free (the Basic plan) to $149 per year with no contract requirement. And while Arlo doesn't have any additional security equipment available, they do have a full line of complementary accessories from which you can choose, as well as an available Baby Camera option.
FAQs About Home Security Systems Without Monthly Fees
What is the best no monthly fee home security system?
Many systems are wireless, which means you do not have to pay for installation fees. Top-rated solutions with no monthly fee include SimpliSafe, Arlo, and Ring.
Do no monthly payment security systems store your videos?
This depends on the system. Most companies will maintain records for a short amount of time. All offer real-time views. If they keep them, they do so on the cloud to make accessing them easy to do.
Do security systems without monthly subscriptions offer monitoring?
Yes, some security systems without monthly fees still offer monitoring. It is common for companies to charge a separate fee for monitoring services. Professional monitoring services tend to cost a nominal fee. All fees differ.
Do security systems without a monthly service charge offer the same protection as those with monthly fees?
Yes, most no monthly fee systems provide the same types of protection as those that charge fees. This may include environment protection, intrusion protection, and home automation. Some systems offer indoor and outdoor cameras, portable equipment, and cell alerts, among other features.
How much do no monthly fee security systems cost?
No monthly fee security systems range significantly in price. Because prices are dependent on the type of equipment purchased, they can be very specific to the package selected. A single-camera system may cost under $100. Others may cost $500 or more for a package. The cost depends on what features you decide to purchase.
Can I still get a homeowners insurance discount with a no monthly fee security system?
Many home insurance companies offer a discount for having any type of home security system. This includes no monthly fee security systems. The discount may be higher if you purchase a monitoring service rather than just using self-monitoring.
Do no monthly fee home security systems still offer apps for access?
Nearly all no monthly fee home security systems provide apps as a way for consumers to connect with their device on the go. This includes apps to turn on and off the system in some cases. These systems also offer connectivity through a PC or a tablet.
Are no monthly fee home security systems all DIY installation?
Many no monthly fee home security systems offer do-it-yourself installation. This is generally a type of plug-and-play style setup. There may be some companies that require a professional. This is common with hardwired systems.
Do no monthly fee home security systems have home automation features?
Yes, it is possible to connect home automation tools and devices to home security systems that do not require a monthly fee. Be sure to choose components that work with the device you have.
Features of No Monthly Fee Home Security Systems
If you are looking for no monthly fee home security systems in 2021, you might consider learning what some of the basic features are and what they do. Then you can make an educated decision about which of those features you really need. Here are some of the most common security system features available in 2021 and what they do.
Wireless
On the market for a security system with no monthly fee? If so, chances are you value streamlined simplicity. And that's exactly what Wireless brings to the table. Wireless systems offer easy setup, with no drilling or wires to hide. And they typically use a secure cellular connection to communicate with the monitoring station. Wireless is where it's at.
DIY
Go with DIY installation and save the blood, sweat, and tears for another day. Thankfully, most do-it-yourself home security systems don't require a monthly fee. It's a one-and-done upfront cost, and then you self-monitor from there. DIY systems don't require drilling into walls, splicing circuitry, and all that nonsense. Get up and running with plug-and-play ease with DIY.
Mobile Alerts
Just because you don't pay ongoing fees doesn't mean you can't have nifty features. Real-time Mobile Alerts are sent to your smartphone when a security breach is detected. You then open the app to see what triggered the event, and take any necessary action (either get the nunchucks or call the police). Mobile alerts let you monitor your home on-the-go.
Control Panel
Control Panel technology is always evolving. These wall-mounted devices now come with modern touchscreens, allowing you to control your home security and automation with the simple swipe of a finger. And of course, your system's mobile app lets you access these same features when you're out and about. Even systems with no monthly fees offer impressive control panels.
Motion Detectors
Mount these devices strategically around your home, and enjoy a more robust home security experience. Powered by infrared sensing, motion detectors sound the alarm and send alerts when movement is detected in your home. To reduce false alarms, some detectors can distinguish between people and pets. And others even boast a facial recognition feature. Welcome to the future.
Entry Sensors
Secure your windows, doors, garage, and other entry points with Entry Sensors. All home security systems come with an assortment of these magnetic sensors. When the system is activated and the magnets separate, the alarm will sound signaling a potential security breach. The best no-monthly fee home security systems come stacked with entry sensors, but you can always purchase more if needed.
Affordable
Everyone wants to feel safe in their home, but nobody wants another monthly cost. That's why self-monitoring home security systems are exploding in popularity among homeowners and renters alike. These no-monthly-fee plans offer plenty of home protection, but at a surprisingly affordable price. Just watch out for the extra add-ons and upgrades that can ring up quite the tab.
Expandable
Expand, customize, modify, repeat. Expandable home security and home automation allows you to build a system to suit your tastes. The money you save by not shelling out for monthly fees can instead be used to purchase new equipment. Security cameras, smart lighting, electronic door locks, you name it. Just be sure your system supports third-party equipment, as some require their own proprietary products.
Ownership
Steer clear of long-term contracts and monthly monitoring fees. Instead, go with a no-contract security system. You pay an upfront equipment cost, but you'll have outright ownership of your system. By owning your own equipment, you can do whatever you please with it, and even take it with you when you move. Break free of the perpetual cycle of contract signing with system ownership.