What Sets Ring Apart
The Ring Doorbell Camera security system is a DIY home security system that was acquired by Amazon. They currently offer doorbell cameras and exterior security lighting cameras.
The Ring Doorbell camera system is Wi-Fi connected and they offer the option to install it as a battery-powered system, or to hardwire it. Either way, their mobile app and video will walk you through the 5- to 15-minute (depending on the equipment you choose) installation process. You can also use their app to control your Ring device.
Ring is compatible with many third-party smart home services. Ring also offers professional monitoring services and live streaming services.
Key Features
The best features of this system
Intrusion Protection
DIY Installation
Wireless or Hardwired
Wi-Fi and 3G Alerts
Ring Price & Packages
Insider Tips: Ring doesn't just offer video doorbells anymore. They also offer a full on home security system along with indoor cameras.
Ring offers a wide variety of doorbell and exterior security lighting features that range in price from $99.99 to $499.00, as well as plenty of accessories for them that range in price from $10.00 to $49.00. These accessories include options such as a solar panel, ring chime, quick release battery pack and more. And, they have two monthly video recording packages that range from $3.00 per month ($30 annually) to $10.00 per month ($100 annually). These video recording packages automatically renew to ensure you are always protected. Ring's equipment comes with a one-year warranty, and if your doorbell is stolen, Ring will replace it for free.
Ring Doorbell Costs and Price List
How much is a ring doorbell? Well, the costs of a Ring Doorbell start at $99 and can go as high as $499. Ring allows some of the best customization. As a result, it is very common for individuals to be able to pick and choose the features most important to them. You do not have to buy an entire package. Instead, check out this Ring product costs and price list. You can see the cost of each component of the Ring system, and you get to choose what works for your individual needs.
| Ring Doorbell | Product Type | Cost | More Details |
| --- | --- | --- | --- |
| Video Doorbell | Doorbell Camera | $99.99 | See More |
| Video Doorbell 2 | Doorbell Camera | $199.00 | See More |
| Video Doorbell Pro | Doorbell Camera | $249.00 | See More |
| Video Doorbell Elite | Doorbell Camera | $499.00 | See More |
Ring Doorbell Cameras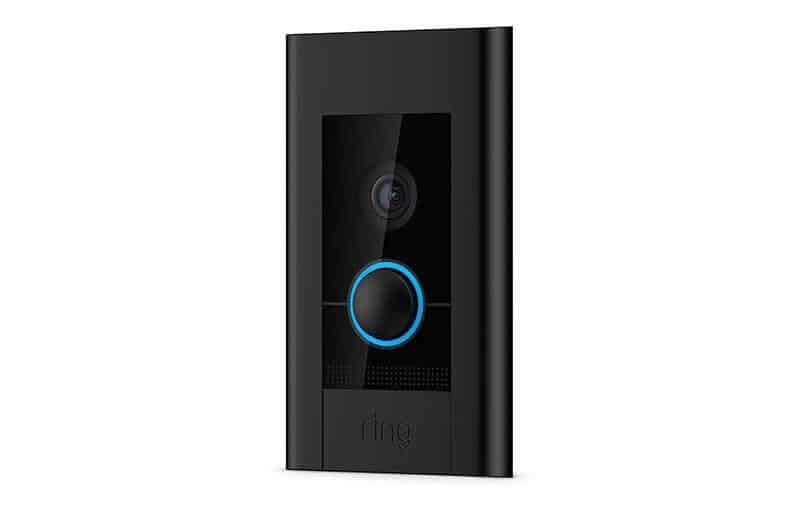 Ring Doorbell cameras are some of the most popular options on the market today. But, it can be confusing to determine which one is right for your needs (there are quite a few to select from). However, these doorbells are designed to be very reliable, easy to install, and simple to use. They allow you to see, hear, and speak to those people who come to your door. You can access the doorbell camera from your computer, tablet, or through an app on your mobile phone. Here is a look at some of the options.
Video Doorbell – This is the first edition model. It is a well rounded and high quality product. It is battery powered. It is easy to install and can work on any home you place it on. Often priced at $99, it is also an affordable option overall. It takes five minutes to install and has a 720p HD video resolution.
Video Doorbell 2 – This is the company's next generation model. It offers improved video resolution at 1080p HD, and still remains very easy to install. It features a quick release battery and takes about five minutes to install. This model costs $199.
Video Doorbell Pro – The next up version is the Video Doorbell Pro and is an excellent choice for various reasons. It is a hardwired doorbell. But, while it takes a bit longer to install (just about 15 minutes) it provides more security features. It also has video resolution of 1080p HD. It is priced at $249.
Video Doorbell Elite – The highest end model, this is a professional-grade video doorbell. It comes with a PoE and flush-mounted installation. You will need to have a pro install it. It offers 1080p HD resolution. And the power of ethernet power source makes it ideal in some areas. It costs $499.
Ring Security Cameras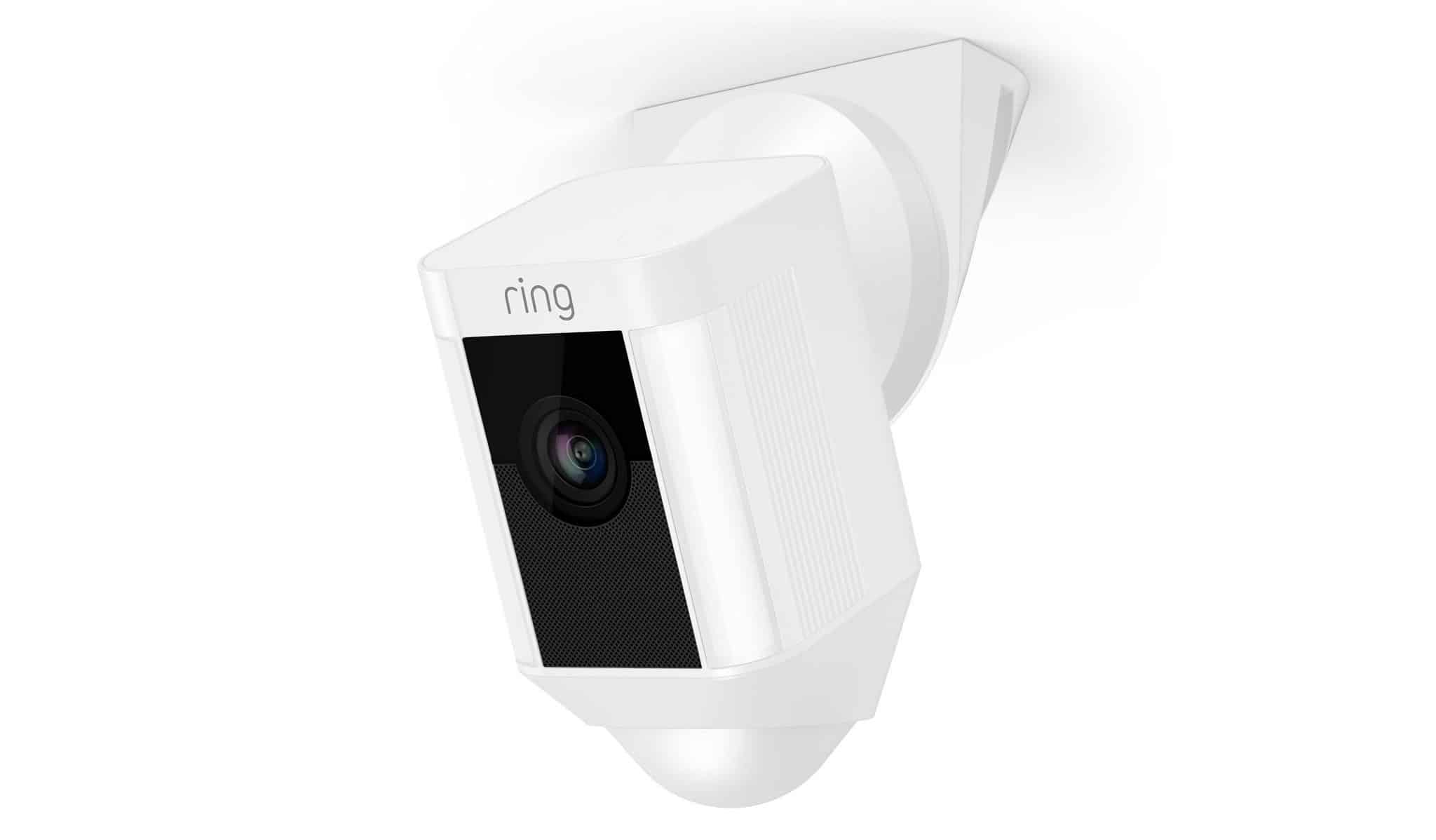 Ring offers a full line of security cameras. These provide more protection and are not limited to just the doorbell area of the home. The security cameras range in overall function and features. The company's security cameras all come with HD video, which ensures a high quality view every time. They also feature two-way talk features, lights, as well as sirens to alert the area. You can choose to link into them through your app or you can use any pc. Here is a look at some of the options.
Spotlight Cam Battery – This version is a battery powered security camera featuring LED spotlights. It features a siren. It takes about 10 minutes to install. It uses a rechargeable battery for power. It costs $199.
Spotlight Cam Wired – This version is a hard wired system, but it is still a plug in security camera. It features an LED spotlight and a siren. Its power comes from a 110 to 240 VAC. You'll pay $199 for this version.
Spotlight Cam Solar – Some consumers are looking for ways to move to solar and this Ring security camera offers that. It features an HD camera, with the two-way talk feature and spotlights. But, it is connected to a solar panel that provides for non-stop power. It features a rechargeable battery pack as well. This Ring security camera costs $229.
Spotlight Cam Mount – This product is a hardwired security camera. It features LED spotlights and a siren. It takes about 25 minutes to install (and some may need professional installation). It uses a 110 to 240 VAC and costs $249.
Stick Up Cam – This Ring security camera is motion activated, indoor/outdoor and has a two-way talk feature. The Stick Up Cam cost starts at $179.99.
Floodlight Cam – The Ring Floodlight Cam is a great combination between an outdoor security camera and a floodlight. This provides the highest level of outdoor security. The Floodlight Cam is priced at $249.
Ring Security System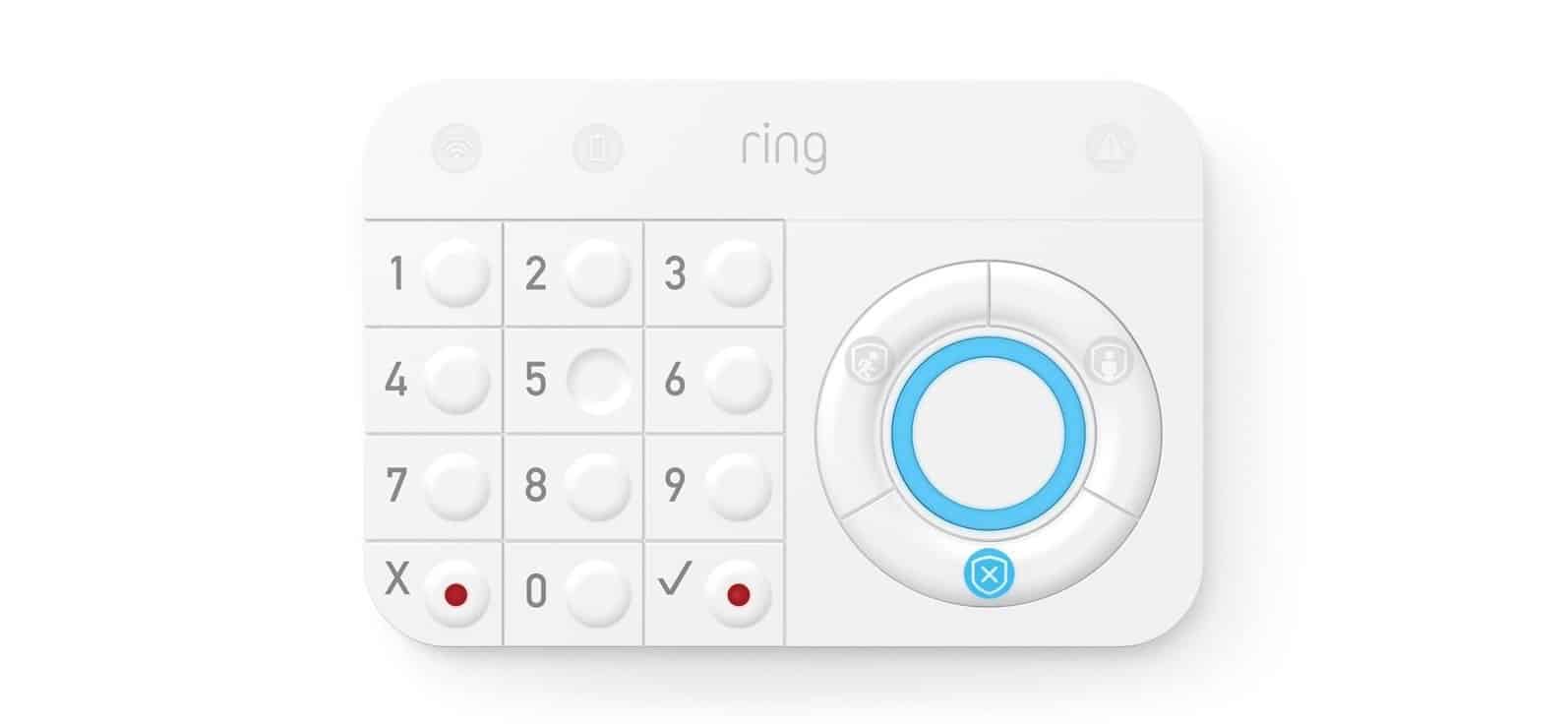 The Ring Alarm security system is a smart, connected system that provides protection inside the home and out. It is easy to install. A nice feature is that it is completely customizable to fit just about any need you have.
Ring Protect Plan Costs
Once you have the Ring products you need and want, you can then sign up for the Ring Protect Plans. These plans give you the ability to get the protection you want. As you can see, the Ring Protect Plans tend to be very affordable, making them easily accessible for most people.
| Ring Protect Plan | Number of Cameras | Monthly Plan Cost | Annual Plan Cost |
| --- | --- | --- | --- |
| Protect Basic | 1 | $3.00 | $30.00 |
| Protect Plus | Unlimited | $10.00 | $100.00 |
Protect Basic
Ring's Protect Plans are an excellent way of gaining more protection for your home. It adds an extra layer of protection to your home without much additional cost. The Protect Basic version allows you to activate video recording. You can also turn on event sharing for your Ring camera. It costs $3 a month or $30 a year.
Protect Plus
The Protect Plus is an amplified version. It allows you to cover unlimited Ring cameras. You can use it for all of the cameras you install around your home from Ring. This product offers the video recording, video review, and video sharing as well. It costs $10 per month or $100 per year.
Current Deal
Ring offers a 10% discount on all future Ring.com purchases when you buy a Protect Plus Plan. Also, you save when you purchase multiple Ring items in a bundle packages. See all of the current Ring deals and promotions here.