Overview
The Ring Stick Up Cam is designed to provide users with a way to add more visual monitoring to their space. Used for personal or business use, it allows for an 80-degree video of the region. Individuals can set up motion controls, monitor areas from a distance, talk to those who step into the camera's range of view, and even allows for an alarm to sound if necessary. The key benefit here is being able to use it anywhere because it does not require hardwiring into place.
Features & Technology
Versatile Use
The main feature of the Ring Stick Up Cam is that it can be used just about anywhere. It does not require hardwiring into place like other Ring systems. This means it can go down a hallway or around a corner outside of a home. It can be used in an office or anywhere there is a need to see what is happening.
Mobile Connectivity
Users receive a notification in real time when there is a trigger to the camera. This allows the user to tap into their mobile app, view what is happening in real time, and react in the proper manner. It also offers HD video for live views. The connection for the video camera to the app happens over WiFi connectivity or Ethernet.
Two-Way Talk
Individuals who see something occurring can take immediate action. It is possible to communicate with the person within the field of view in real time. Two-way communication can allow users to scare away a package thief or gather information before going to the door.
Siren
A powerful, loud siren is built into the device. If the user notices the presence of someone on the app, he or she can trigger the siren to alert. This creates a loud sound to, hopefully, send someone on their way.
Indoor and Outdoor Use
The Ring Stick Up Cam is waterproof. It works well in both outdoor and indoor conditions. It can even work efficiently in low-light situations, such as in alleyways or dark halls. Also beneficial is placing it in a corner of the room to capture the entire space in one field-of-view.
Power Options
The Ring Stick Up Cam allows users to gain nonstop power. It offers two configuration options to do this. This is done through Power over Ethernet or through a micro USB port. There is no need to take it down to recharge it. There is no need to hardwire it into place either. This is because it is compatible with the company's Ring Solar Panel. This creates a hands-free charging option. The wire-free design uses a quick-release battery pack that makes charging it easy to do.
Ease of Use
For those who do not wish to manage a hardwired system, but want to take advantage of the Ring, this is the route to take. It is very easy to use. Once in place, users do not have to think much about it. If the battery version is purchased instead of the solar version, there is still the need to charge the device. However, overall, the system and the app are easy to use.
Customer Service
Ring has solid customer service. Most users will find this device is easy enough to install, but Ring offers 24/7 support for those who need it. Additional help is available through a service plan as well. This may be helpful when installing numerous Ring devices throughout the home. Nevertheless, Ring's Stick Up Cam is very much a do-it-yourself installation.
Value
The Stick Up Cam starts at $99.99. Users need to purchase cloud storage as well. However, this is an inexpensive purchase. Ring Protect Plans, starting at $3 per month, that can allow for storage and saving of video captured by the system. The system comes with a one-year warranty. And, for those who are unsure if it is right for them, it also features a 60-day money back guarantee.
Equipment
Stick Up Cam Battery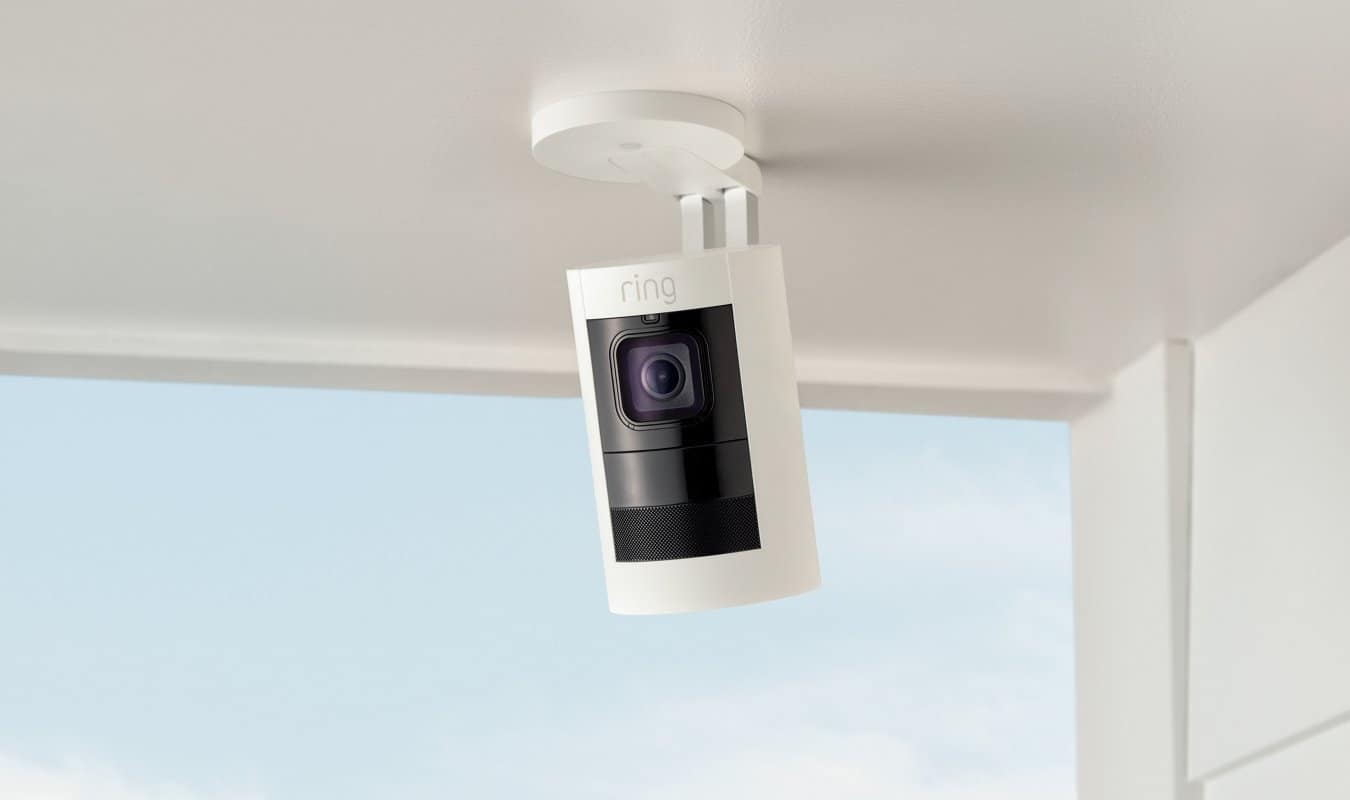 For those who wish to use a battery-powered system, the Ring Stick Up Cam Battery is the route to take. This method allows for a quick-release battery pack to charge it. It is also compatible with the Ring Solar Panel for those who do not want to remove the battery pack.
Stick Up Cam Solar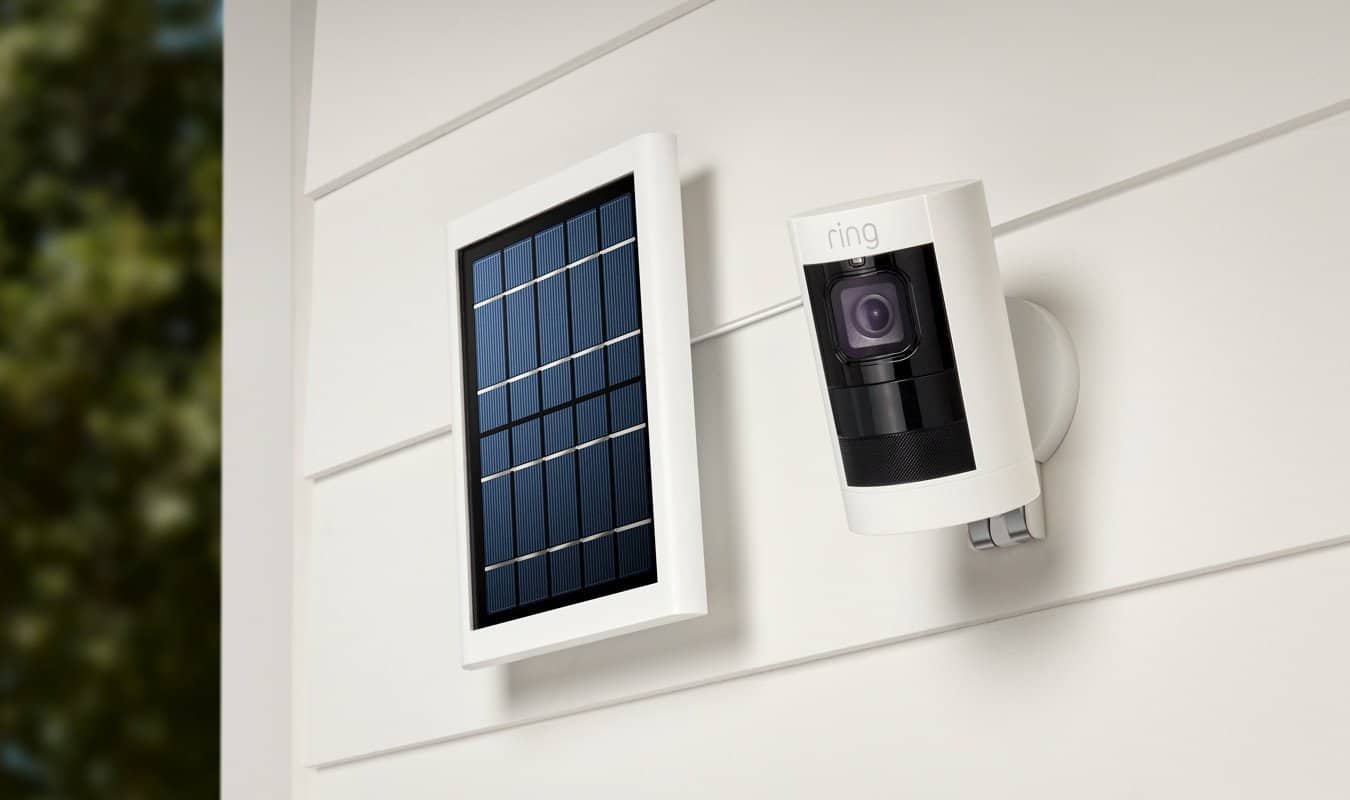 For those who want to stick with solar and a nonstop charge, this is the option to choose. It takes a few hours of sunlight on the device for it to provide ongoing power and connectivity.
Summary
The Stick Up Cam is an excellent tool for those who want more coverage. It does work alone, but can be more beneficial to property owners who install it along with a Ring Doorbell and other security features. Nevertheless, a small or large room, this camera is an excellent place to start with improving security around a home or a business.