Overview
The Ring Spotlight Cam works to detect motion in any given space. It also features bright lights that cast a spotlight onto the area should motion occur. This triggers a message sent to a mobile device, allowing property owners to react the way they want and need to.
Features & Technology
HD Camera
The video quality of the Ring Spotlight Cam is excellent. It features 1080HD video. The bright lights help enhance videos taken during dark hours, but the video playback tends to be clear. The on-demand video makes this an excellent solution for seeing what is happening anywhere. Another nice benefit is the wide-angle of the camera lens, providing more viewing potential.
Two-Way Talk
When motion triggers the device, it sends a message to the app. Once that occurs, the viewer can see, in real time, who or what is standing in the camera's range. If desired, it is possible to activate the two-way communication at this time to discuss with the person why they are there.
Easy Compatibility
The system is compatible with Android, Mac, Windows 10 and iOS. It is a simple app to install and use. It can also be linked to all other Ring devices making easy management possible.
Range of Motion
The Ring Spotlight Cam is quite versatile to fit the space desired. It is possible to adjust the motion sensitivity to reduce the risk of picking up animals. It is also possible to set up customized motion schedules. And, the instant motion-activated alerts means fast access to information as soon as the system is triggered.
Ease of Use
The Spotlight Cam is easy to use. Once in place, the system goes to work. If motion triggers it, it turns on and records. The bright light shines immediately. This allows users to immediately see what is happening within the field of view. All of this is done through a mobile app.
Customer Service
Ring's customer service for its Spotlight Cams is just as supportive as any other product. The company offers 24/7 support, as well as online tools to help with installation and management. The app itself is very useful for this. Those who do need help, especially for whole-home installation of multiple Ring products, an upgraded service plan may be available.
Value
The biggest cost factor in the Ring Spotlight Cam comes in the version. The Spotlight Cam Solar is the most advanced system and features a solar panel. It costs $229. Both the Battery and Wired versions cost $199. Users also need to purchase a subscription to the cloud storage. This allows for the storage of video from the cameras to be maintained. This is $30 for a year or $3 per month, making it rather inexpensive overall.
Equipment
Spotlight Cam Solar
Those who wish to use the most energy-efficient version should consider this one. It connects to a solar panel to provide non-stop power for users. It comes with the HD camera and two-way talk as well as spotlights.
Spotlight Cam Battery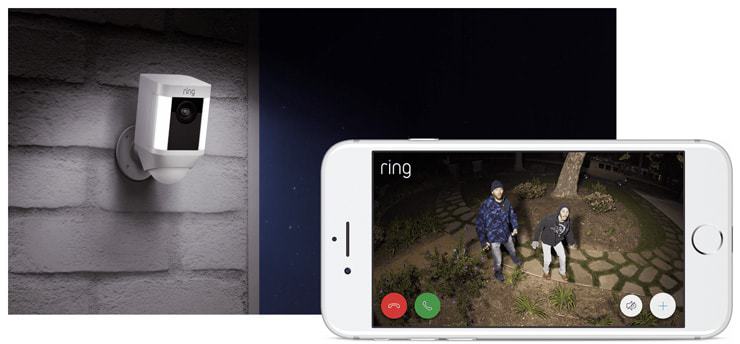 The Spotlight Cam Battery version is just what it sounds like. It features an LED spotlight and a siren. It features a battery pack that is rechargeable.
Spotlight Cam Wired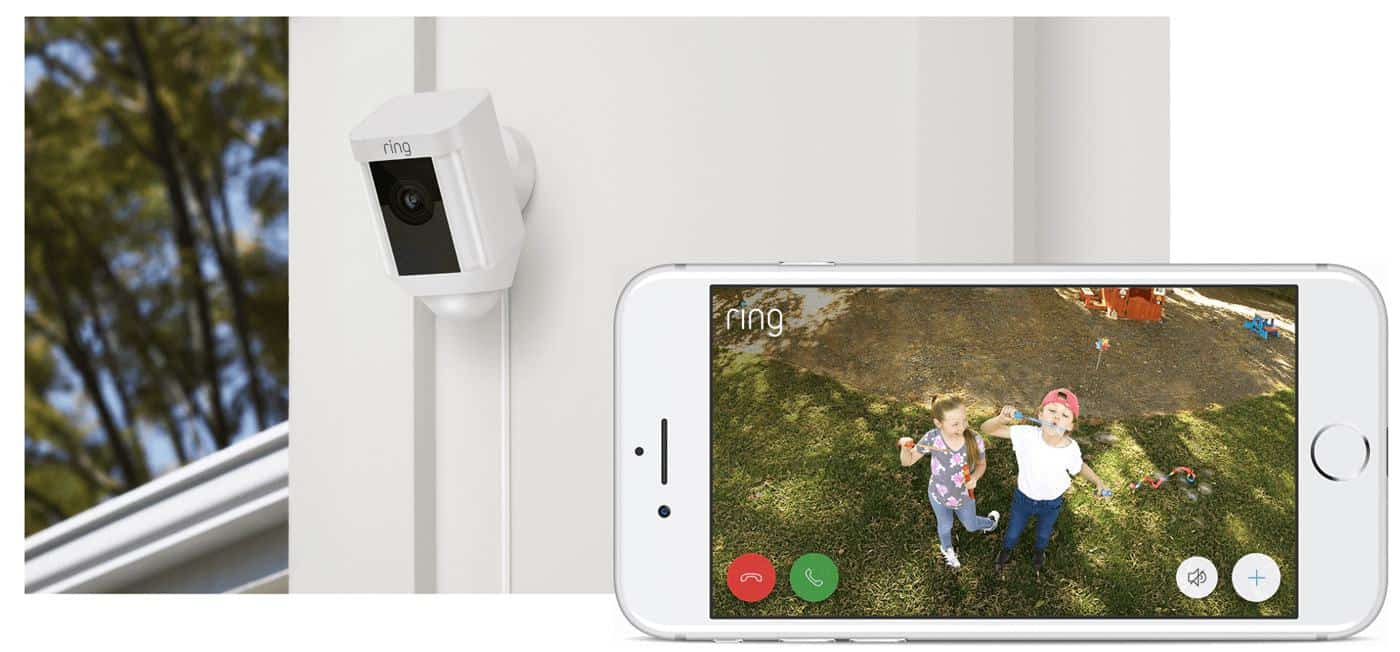 It is also possible to purchase a plug-in version. This is a version with a siren and LED spotlights, that allows you to plug it to an outlet or electrical port for ongoing power supply.
Summary
The Ring Spotlight Cam is an excellent way to add security and video viewing for an outdoor space. With powerful lights and ample quality video, it is rather easy to capture images of anyone stepping into your yard. It also works well to allow you to watch the kids in the backyard. It is easy to install and very efficient.