What is a Doorbell Camera?
As the name suggests, a doorbell camera acts as a doorbell and a camera. Doorbell cameras, also called video doorbell cameras, have become a staple security measure for many homes across the country. That is, it monitors your entryway and delivers serious peace of mind for you and your family. (Most doorbell cameras are much more than just a camera, as we'll soon find out.)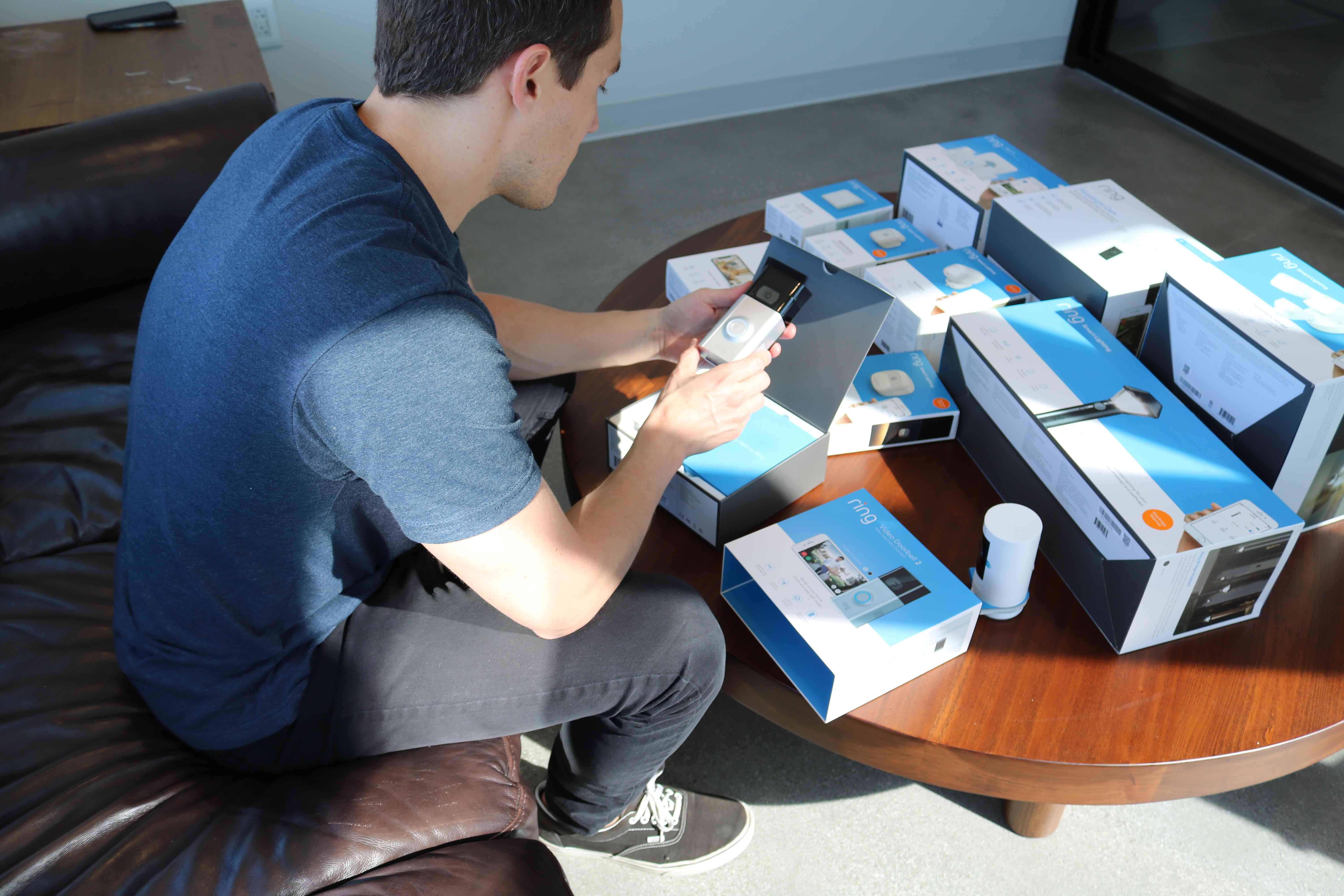 With a doorbell camera, your packages stay relatively safe, as the devices serve as a great first line of defense against 'porch pirates'. They also protect against more nefarious crimes such as break-ins, burglaries, home invasions, and the like.
These doorbell cams come in both hardwired and wireless options. With a wireless (battery operated) doorbell camera, setup is a cinch and you'll be up and running in less than 30 minutes.
Also, most doorbell cameras come with a companion app, so you can control the features and functions via your smartphone, tablet, or even desktop computer. And the capabilities are nothing short of impressive. With many doorbell cameras, you can do anything up to and including:
Remotely monitor your front door, doorstep, or entryway
Live-stream video and tap into the stream via companion app
Record activity and store it either on the cloud, on the device itself, or on an SD card
Detect would-be intruders even at night with night vision and HD image quality (some cameras have up to 1080p resolution)
Pan and zoom technology to get the full picture
Scare off would-be intruders or thieves with 2-way talk, featured on the camera's companion app
Withstand the most severe elements with weatherproof construction
Seamlessly connect to third-party home-automation platforms
Some cameras can even recognize family and friends!
When it's tripped, the motion-detection feature on the doorbell camera triggers the recording. The duration of the activity is then recorded and stored accordingly. Other cameras offer continuous recording, day and night. If your budget allows for it, it's best to upgrade to cloud video storage, which can offer virtually limitless storage, so long as you're willing to pay for it.
Another great thing about doorbell cameras is that most will send a text alert when they sense activity. This way, you can open the app and see exactly who's at your door, and of course, take any necessary action.
Like any security solution, doorbell cameras do have their faults. For instance, thieves have (ironically) learned to steal the very doorbell cameras themselves. Also, many of the cameras have limited range and/or panning functionality.
But all in all, the advantages of owning a video doorbell camera far outweigh the disadvantages.
Pro Tip: Not sure what to look for in a doorbell camera? Head over to our Doorbell Camera Buyer's Guide to learn about the features and tech and other important info. It's all there!
Do I Need a Doorbell Camera?
Nobody really needs a doorbell camera, but these nifty devices sure make life safer and more convenient. With this in mind, doorbell cams are more important than other tech gadgets like smart watches, TVs, and other smart home features.
Doorbell video cameras are ideal for those who:
Have experienced package theft in the past (or their neighbor has)
Have frequent visitors to their home
Travel often for business or pleasure
Have a larger-than-average home
Are smart home automation enthusiasts
Desire an added layer of protection for their home
It's a good rule of thumb to expect the unexpected. You simply never know if and when a criminal is going to target your home. And a quality doorbell camera has stopped many-a-criminal in their tracks. So while you don't necessarily need a doorbell camera, they are more than worth the money and highly recommended.
Features Matter in a Doorbell Camera
After going over the reviews above, you will probably want to make a decision about which of the best doorbell cameras is right for you. However, to do that, you will need a little more information. You will also need to know the different features that come with doorbell cameras. Knowing and understanding those features will help you select the one that best suits your needs. Because there are some features you might not need and others you won't want to go without.
All the features affect our rankings differently and we base our information on the ones consumers care about the most.
Here are the different available features for the best doorbell cameras on the market:
Hardwired or DIY (battery-powered)
DIY or professional installation
Motion detection
Waterproof and weatherproof
Battery life
On-demand video
Cloud storage
Two-way talk communication
24/7 video
Night vision
Smartphone alerts (person, sound, and motion)
Intermittent or continuous video recording
Quality camera (sharp resolution, well-balanced colors)
Compatible with third-party apps and devices
User-friendly
Cosmetically appealing (attractive styles, sizes, and finishes)
Bank-level encryption
Small and compact doorbell/camera device
Self-monitoring or DIY monitoring
With all this in mind, let's take a look at two of our favorite video doorbells side-by-side, and see what we come up with.
Ring and Arlo Head-to-Head
| Feature | Ring Video Doorbell Pro | Arlo Essential Video Doorbell |
| --- | --- | --- |
| Resolution | 1080p | 2K |
| Field of Vision | 160-degrees | 180-degrees |
| Power Source | Hardwired | Battery |
| Motion Detection | Advanced | Advanced |
| Two-Way Talk | Yes | Yes |
| Battery Life | N/A | Six months |
| Professional Monitoring Option | Yes | Yes |
| Price | $169.99 | $149.99 |
Next, let's go over some of the questions you should ask yourself. Questions that will make it easier to determine which options and features you really need and which ones you don't.
Doorbell Camera Technology & Remote Capabilities
Doorbell cameras come in many different styles. But the best doorbell cameras boast the latest technology & remote capabilities like 2-way talk, 24-hour streaming, and more. It's up to you how advanced (or basic!) you want your entryway security to be.
Go basic with a bare-bones image capturing camera, or outfit your home with the best video doorbell camera that delivers impressive technology like:
Alexa compatible to illuminate and announce when either the doorbell is pressed or motion is detected. You can also speak and listen to visitors (or porch pirates!) via Amazon's Echo Show or Echo Spot.
Two-way talk or remote viewing, listening, and speaking through your smartphone via mobile app
Automatic real-time motion alerts to your smartphone, tablet, or PC
1080p HD image quality with infrared night vision
Fully-customizable motion zones
Interchangeable faceplates
And more
Video Doorbell Camera Price
Just like with home security systems, you get what you pay for with doorbell cameras. The prices range anywhere from $99 to $499. But we've seen deals as low as $49 for smart doorbells. With that said, the original Ring Doorbell (720 HD image quality) is a steal at $99, and we wouldn't recommend going much cheaper than that.
Ring also sells the Ring Video Doorbell Elite that goes for $499! And of course, this device is stacked with the latest and greatest features and tech available. Other options that fall in the mid-range for doorbell camera prices include the Nest Cam ($229), and the SkyBell HD and August Doorbell Cam Pro (Both sell for $199).
The point is, you can outfit your home with a doorbell camera at pretty much any price point. Some doorbell cameras are so reasonably-priced that they're purchased along with home security systems and smart home automation systems. Others come with a steep price tag, but offer more impressive features and technology.
What Is the Right Fit for You and Your Family?
When buying a doorbell camera, there are several different factors you need to think about before making a final purchasing decision. The doorbell camera you choose should include the features and options that match your family's specific needs. Therefore, reading reviews, pros and cons, and doorbell camera guides will give you all the general information you need. But until you know exactly what you need, you're not quite ready to make any decisions just yet, because everyone's situation is unique.
The following questions will help you narrow down your choices to match the best doorbell camera with your particular needs.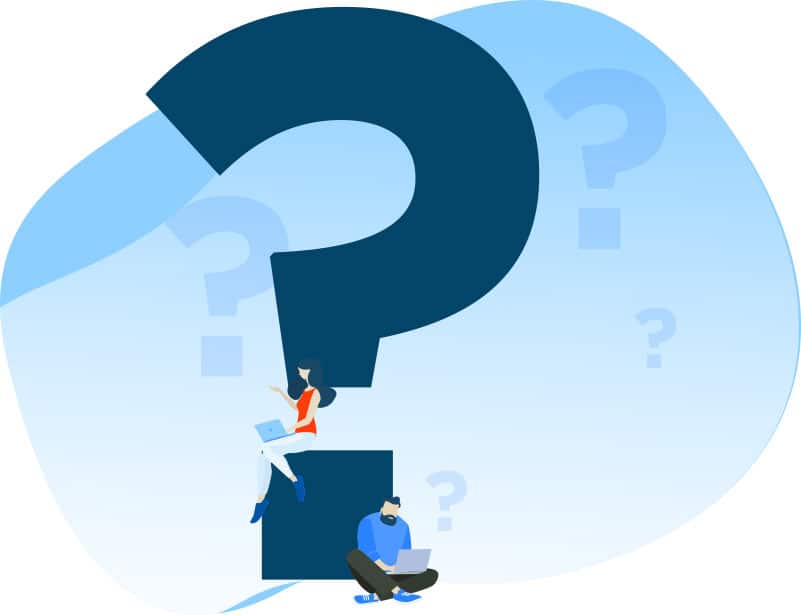 Will doorbell cameras work with my phone?
Most doorbell cameras come with a corresponding mobile app, as well as a desktop version of that app. Therefore, you will need to make sure the video doorbell camera you choose is compatible with your phone and/or the other mobile devices you have. Additionally, the desktop apps will also need to be compatible with that specific version of the app as well. Which means your Mac or PC will need to be the version of the app that is compatible with your computer. Another thing to keep in mind is that most doorbell cameras are generally not compatible with Blackberry devices.
Do doorbell cameras work with home automation devices?
There are a wide variety of doorbell cameras that work with home automation systems. If you have a home automation system in place or are thinking about getting one, you should look for a doorbell camera that is compatible with the equipment you have. Or one that is compatible with third-party equipment that covers your brand. Then buy the one that has what will work with what you have or with the system you anticipate purchasing.
What kind of internet do I need for a doorbell camera to work?
Some doorbell cameras use your internet connection to function. Therefore, if you want to use a doorbell camera that connects to your internet, your internet will need to be Wi-Fi enabled. Additionally, if your Wi-Fi signal isn't strong enough, then you might have to install a Wi-Fi network extender to improve your network's range.
Are doorbell cameras weather resistant?
If you've never thought about whether or not doorbell cameras are weather resistant, don't worry, you are not alone. However, any time you have outdoor equipment, you should research its durability. A video doorbell camera should be able to withstand a wide variety of environmental elements such as heavy rain, high winds, snow and ice accumulations, and be able to withstand temperatures that are sub-zero or remain below freezing for extended periods of time.
Should I have a wired or wireless doorbell camera?
There are two types of doorbell cameras, wired or wireless. First, you will need to ask yourself if you have the skills to install a wired (hardwired) doorbell camera. And, if the doorbell camera you are considering is compatible with your existing doorbell's wiring (if applicable) and/or other home security equipment.
Wired Doorbell Cameras
Wired doorbell cameras are powered by connecting to the wires of your existing doorbell. So if you don't have a doorbell, this could be a problem because you will have to have your new doorbell wired with new wiring which will probably require an electrician. So, unless you are familiar with how electrical wiring works, you should probably hire someone to install it for you. However, with that being said, many doorbell camera systems come with help videos and technical support that could guide you through the process if you feel like attempting it yourself. That is unless you don't have an existing doorbell, in which case we recommend you hire an electrician.
Wireless Doorbell Cameras
Wireless doorbell cameras are powered by a battery. That means there is no wiring involved. Additionally, a wireless doorbell is portable so it can be moved around, which is great for renters or those who move frequently. And, some doorbell companies have a theft protection policy as well. So if your doorbell is ever stolen, they will replace it for free. Not all doorbell camera companies offer this though, so if that feature is something you think you might need, you will need to look for this option before making a purchase.
Am I comfortable with installing the doorbell on my own or do I need it professionally installed?
Whether or not you can install your new doorbell camera yourself will depend on several things. For example, if you buy a battery-operated doorbell camera, then, yes, you will easily be able to install that camera yourself with no tools necessary.
If you buy a wired doorbell camera, then you will need to determine if you have the tools necessary to install the type of doorbell camera you want to buy. Then you will need to determine if your existing doorbell wiring and/or home automation/security equipment are compatible with the doorbell camera you want to buy. Then, of course, you will need to review the installation instructions to see if you have the skills required for that particular installation. Most doorbell camera options come with help videos and technical support to help you with the installation if needed.
However, if you don't have an existing doorbell and you want to buy a hardwired doorbell camera, you will probably need to hire an electrician to do the installation for you. Because if there is no existing doorbell wiring present, your new doorbell camera will need to be completed wired with new wiring. So unless you are an electrician, or have significant electrical skills, you probably should not attempt to do this type of installation yourself. Because not only could it be dangerous, it could also turn into a fire hazard if it is not done right. Electricity is not something you want to take any chances with.
Can I install a doorbell camera if I'm a renter?
If you are a renter or you move around a lot, then you should consider installing a wireless doorbell camera. But before you buy a doorbell camera, you will need to talk with your landlord first because of possible privacy issues. If he/she does not give you permission to install a wireless doorbell camera, you could explain all the reasons you feel you need one such as to keep you and your family safe from crime, because you feel threatened by your environment or circumstances in any way, etc. And if he/she gives you the OK, make sure you get their permission in writing.
Additionally, although you should probably stick with a wireless doorbell camera, if you want a wired doorbell camera and your landlord gives you his/her blessing which he/she might do if you have it professionally installed, it's even more important that you not only get your landlords blessing, but that the written permission he/she gives you includes exactly what you can and can't do as far as drilling holes in the walls, ceilings, etc. This will protect you from having to pay damages due to miscommunication when you move out. You will also need to realize that sometimes a landlord will give you permission to have a hardwired doorbell camera installed, but he/she might also require that you leave it with the rental when you move.
Is motion detection important to me?
Having a motion detection feature is extremely important and that is why most video camera doorbells have it. The motion detection feature will send you an alert if any motion is detected within the field of vision of your doorbell camera. This will enable you to take the appropriate action based on who is at your door. For example, if a potential thief approached your door, you would be sent an alert at which time you could tap the app to see who's there. You could then contact the authorities, or, if your doorbell has a two-way talk feature, you could instruct them to leave…or else.
Do I need a two-way talk feature?
The two-way talk feature is important because it allows you to talk remotely with whoever is at your door. Most, but not all, doorbell cameras come with this feature. When the doorbell camera detects motion, it will send you an alert, at which time you can tap the app and pull up the live video feed of your front door. You can then talk to your visitor. Additionally, some doorbell cameras also offer other features such as a siren or prerecorded messages you can control using the app if a potential threat is observed.
Do I need night vision?
Night vision is extremely important when it comes to a doorbell camera. The night vision feature is what enables you to easily see who is at your door at night, when it is cloudy outside, in extremely shady areas, etc. Night vision works using infrared technology to make the video appear as if it was daylight. The higher the resolution of your doorbell camera the better your night vision, and everything else will be.
Is the doorbell camera's video quality important?
Yes, the video quality, or resolution, of any home security camera is important. The video quality will give you crisper, clearer images, and will provide you with truer colors both of which are important when it comes to properly identifying a criminal or what ultimately transpired at any given time of the day or night. Doorbell cameras have anywhere from 480p up to a 1080p resolution. So try to get the highest resolution you can for better images.
What about a doorbell camera's field of vision?
A doorbell camera's field of vision is how wide of an area the camera can see. A 90° angle means the doorbell camera can only see the area in front of the camera. A 180° angle means the doorbell camera can see the area in front and to the sides of it. So obviously, the wider the field of vision, the better. This is important because many thieves will try to avoid detection by staying outside of a cameras field of vision.
Do I need a live video feed?
Yes, you do need a live video feed; otherwise, what is the point of having a camera at all. With the live video feed option, your doorbell camera will give you real-time access to what is happening at your home at all times. When your doorbell camera detects motion, it will send you an alert at which time you can tap the app to see what triggered the alert. Then you can respond accordingly by using the two-way talk feature, contacting the authorities, or whatever action you deem necessary.
How do the doorbell camera recordings work?
Most doorbell cameras come with either a continuous recording feature or an intermittent recording feature that only records when it detects activity. The continuous video recording feature will record everything 24/7. The intermittent recording feature will only record when it senses activity. That means if you want to be able to see what's happening at your door at any given time, you will need to purchase a doorbell camera that has the continuous recording feature.
Do video doorbell cameras record audio as well?
A few other things you might want to inquire about are whether your chosen doorbell camera has a video recording feature and that it is also capable of recording audio as well. However, with that being said, you need to be careful when using the audio feature because in some states you cannot record audio without having the other person's consent. But if your chosen camera does come with an audio feature and you do not want to use it, you might be able to disable the audio recording feature, depending on the brand.
Should I opt for local video storage or cloud video storage?
A cloud video storage feature is good to have if you can afford it. There is also a local video storage option that has internal storage capabilities or you can store your video using a microSD card neither of which require you to pay for storage other than the price of the microSD card. However, once the storage is full, the camera will record over the pre-existing video, which could present a problem if you ever need to access the recorded history of your doorbell camera. That is where cloud storage has the advantage because you can store as many hours of video recordings as you are willing to pay for.
Doorbell Camera Installation
Installing a doorbell camera doesn't have to be intimidating. In fact, you can have your system setup in a matter of minutes, with limited tools, and without breaking a sweat. Some doorbell cameras even come with the tools (drill bits, screwdrivers, screws, etc.) that you need.
We've provided a basic rundown of how to install a doorbell camera. By no means are the bullets below a substitute for your doorbell camera's instructions. This is only meant to illustrate how fast and easy DIY installation can be.
Doorbell camera installation steps might include:
Shut off power to the doorbell on your breaker box
Remove existing doorbell from the wall
Level the mounting bracket on the wall, mark four corners
Optional – if drilling into brick or concrete, drill holes for anchors
Drill holes into wood for anchors, insert anchors
Secure mounting bracket to wall, pulling wires through bracket
Remove level in the bracket before continuing
Connect wires to the mounting bracket screws
Install diode for digital chime (refer to manufacturer instructions)
Position doorbell camera on bracket, tighten screws
Power on electricity to doorbell
Test doorbell to ensure it's functioning properly
(Again, this is not a replacement for an instruction manual. Always defer to the manufacturer's instructions, as every doorbell camera has different installation requirements)
It's also possible to install a doorbell camera even if you don't have an existing doorbell. However, this is a bit more involved and takes more patience and time to install. But in the end, you can keep a hawk-eye on your entryway, grant access to friends and family, and shoo away pesky porch pirates.
Doorbell Cameras for Apartments and Condos
Want the safest and most futuristic apartment unit in the complex? If so, start by outfitting your front door with a doorbell camera. If you rent an apartment or condo, you have a handful of doorbell camera options to choose from. Certain video doorbell cams also work great for duplexes, flats and lofts, penthouses, Airbnb units, and the list goes on.
With a doorbell camera, you can watch your doorstep in real-time. It doesn't matter if you have an upstairs or downstairs unit, you can view who's creeping in the hall, and even give them a stern warning with two-way voice. So… what exactly should renters look for in a doorbell camera?
The best doorbell cameras for apartments and condos have a few things in common. First, they should be wireless. After all, getting permission from management to install a doorbell camera (even a wireless one!) can be a losing battle. So the less invasive, the better. Wireless doorbell cameras don't require drilling or splicing wires, so they can be set up and taken down in a jiffy.
Also, you want to make sure the doorbell camera comes equipped with HD video, night vision, a wide-angle lens, and real-time motion-activated alerts via mobile app. These are standard features that most video doorbell cameras come with, and are important for renters and homeowners alike.
It's worth mentioning Ring's latest product for apartment-dwellers. The new Ring Door View Cam actually attaches to the peephole in your door and provides the same HD image quality and nifty features of other Ring Doorbells. This wireless device sends motion-activated alerts when someone comes to your door and/or rings your doorbell. But Ring is just one option for renters. There are plenty of others worth looking into.
Is it legal to have a doorbell camera in my apartment? 
That's a great question. And to answer it you should start by checking with your apartment manager. The law isn't so black-and-white, but the management should have the most recent codes and laws on file. Now, even if you get their permission, you should also check with neighbors who might be impacted by a live-feed doorbell video camera. Many apartment units are opposing, where doors face one another. So in a way, your fancy new doorbell camera could be considered an infringement on your neighbor's privacy. And the last thing you want is a disgruntled neighbor. Even if it's not required by law, it's best practice to run it by your neighbors before installing a doorbell camera.
Affordable Doorbell Cameras
The most affordable doorbell cameras fall around the $100-$150 range. This is downright cheap, especially when you consider the technology you're getting. When you go with a low-cost doorbell camera, you don't have to skimp on features. In fact, the best affordable video doorbells come stacked with HD image quality, night vision, 24/7 live-streaming, a nifty companion app, and other impressive features. Be sure to refer back to our Top 10 list above. Several of our top picks can be purchased for under $200.
Doorbell Cameras That Work with Alexa
What's a smart home without a doorbell camera that works with Alexa? The truth is, doorbell camera companies are racing to put out smart-home compatible devices. And Amazon's Alexa tops the list. So if you're considering an Alexa compatible doorbell cam, you're in luck. We'll highlight just a few of your options here. But rest assured, more companies will be releasing smart doorbells that integrate seamlessly with the almighty Alexa.
With an Alexa compatible doorbell camera, you can flex your vocal chords from pretty much anywhere in the house to see, hear, and talk to people at your front door. You can access your live feed for viewing and control, and even give more advanced commands like "Alexa, show my front door." However, it's important to note that video-based commands do require Amazon's Echo Show or Spot devices.
First up, we have the Ring Doorbell — the industry standard. The Ring Video Doorbell 2 is 100% compatible with Alexa. This powerful combination of devices lets you view, listen, and speak with visitors at your door. Tell the pizza man to hang tight, or tell the porch pirate to get lost. You can start and stop your Ring feed and even view your most recent video. The more advanced Ring Doorbell Pro allows for Alexa voice commands. Say "Alexa, show my front door," or "Alexa, hide my front door" to close out the live feed. And you better believe Alexa will do your bidding. You can also nickname your front door anything you want to suit your fancy.
Moving on from Ring, the Nest Hello video doorbell is also compatible with Alexa. With this doorbell cam, you can view a live-feed of your entryway using Amazon's Echo Show or Spot. And finally, we have SkyBell, another doorbell camera like Ring and Nest that works with Alexa. With SkyBell, you can tell Alexa to take snapshots of your front entryway, record video, and other commands.
There are other Alexa compatible doorbell cameras, but these are a few of the most popular and most purchased of the bunch. It's one thing to have a doorbell video camera that you can view from your smartphone. But the moment you connect your doorbell cam to Alexa, you've officially entered the upper echelon of smart home enthusiasts.
Doorbell Camera Video Storage Options: Local vs Cloud
Video storage is yet another important factor to consider. You see, your camera will capture images and video of everyone — from the mailman to masked men. So when you need hard evidence to find a crook, the best thing is crisp and clear video.
So this begs the question: where are you going to store your video clips? Some doorbell cameras (like DoorBird) offer local video storage via a microSD card, while most others have cloud storage that you pay to access. The main difference is convenience, quantity of video stored, and price.
Local storage is limited in its storage capacity. MicroSD cards typically range between 16GB and 128GB. Of course, 128GB offers loads of storage space. But video recordings can fill a card pretty quickly — especially if you configure your camera to continuous recordings (24/7!), opposed to even-based recordings (when motion is detected). Most doorbell cams that offer local storage will generally include a microSD card. The best part about local storage… there's no monthly subscription fee!
On the other hand, you have to pay to access the convenience of 'the cloud', which is often viewed as the superior storage option. The cloud is an outside server that stores your doorbell camera video clips for you. And there's really nothing the cloud can't handle; you can continuously record for 10,000 lifetimes and it will still have room for more video recordings. The biggest drawback is that you have less control of your video when it's in the cloud, compared to when it's in your physical possession on a microSD card.
So which is better? Local storage or cloud storage? Well, it's apples and oranges, really. The 21st century folks who value speed, efficiency, and limitless storage capacity typically go for a low-priced cloud storage plan. Others tend to be cagey about their video data and want complete control over their video clips. Those people go with local storage. So it's really a matter of personal preference. But the best doorbell cameras today offer cloud video storage.
Why Should I Invest in a Doorbell Camera?
If you are not sure about whether or not you should invest in a doorbell camera, it is best to consider what it would mean to have one. For example, having a doorbell camera is like having an extra layer of security and the peace of mind that comes with it. Additionally, a doorbell camera is highly visible, which means just the fact that you have one could stop a crime before it even begins.
There are a multitude of reasons that having a video doorbell camera is the right way to go. Aside from making you and your family feel more secure, the doorbell camera will give you the opportunity to see who is outside your door and in the vicinity before you open the door to go outside. It will also enable you to see who is at your door and communicate with them without having to open the door. Additionally, if you have latch-key kids, it will enable them to deal with people at your door without having to open it while there is no adult supervision present.
Then there are the other features of having a doorbell camera such as being able to see if a package has arrived, to make sure your kids arrived home from school safely. It is also great to see who is coming and going while you are not there, especially if you have teenagers who think they are adults and are testing their boundaries. Other reasons a video doorbell camera could come in handy is if your neighborhood has been experiencing car or home break-ins, to help locate a child or senior that goes missing, and finding lost pets, etc. The reasons for having a video doorbell camera are almost endless!
Are Doorbell Cameras Worth the Price?
Absolutely. A home security system is made up of component parts, and the more parts you have working in harmony with each other in that system, the more secure you're going to be. A video doorbell adds to your overall security posture and will be a great way to deter would-be intruders before they even consider stepping foot on your property.
OK, that all makes sense, but what if you do not have the money for a doorbell camera? The answer is…even the cheapest doorbell camera is better than not having one at all. And, having a doorbell camera and being able to prevent a crime rather than being a victim of crime would ultimately be cheaper than having to pay insurance deductibles, paying to replace stolen items, or worse…having to pay for medical bills, etc. Doorbell cameras like those by Eufy can be a bit pricey, but the features make it worth it.
We have lots of great affordable options on our list that, when it really gets down to it, are something you could afford for less than a cup of coffee a day. So skip that cup of coffee for the next few months and you will have easily paid for that doorbell camera without much extra effort on your part.
Doorbell Camera Reviews
Doorbell camera online reviews are a dime-a-dozen, but not all reviews are created equal. This is crucial to remember, as many reviewers have the best intentions, but completely mislead people to the wrong products and services.
All of our reviews are the result of extensive research and testing. We dig deep into the best home security products available. Our objective reviewers discuss the pros and cons of different systems — in this case, doorbell cameras.
We then assign a SecureScore™ to each product. Our SecureScore™ rates customer service, value, equipment, features and tech, and ease-of-use. This gives you, the reader, a well-rounded picture of the product. And there is no other resource anywhere online that covers home security products and services with the same attention to detail that we do.
The aim is to educate our readers so that they can acquire the knowledge and confidence to make a wise buying decision. And to that end, we do everything we can to earn and maintain the trust of our readers. It's why we do what we do.
The Bottom Line
By now you should have a solid understanding of the best video doorbell cameras out there. These devices serve as a great first line of defense and are capable of safeguarding your home and family. And the latest doorbell cameras come stacked with impressive mobile apps that let you access, view, listen, talk, and take total control of your entryway, from anywhere in the world!
Doorbell cameras are relatively inexpensive (especially considering the features and tech), easy to install, easy to use, and they can even integrate with smart home ecosystems. So whether you choose Ring, Nest, SkyBell, August — or any of the other doorbell cameras that we reviewed — we're confident that you're equipped with everything needed to make the right choice for you.