Compared to other security brands, Arlo marches to the beat of a different drum. Instead of offering total home security solutions with sensors, alarms, and more, they take a specialized approach by only selling security cameras. We've been testing these products since they hit the shelves back in 2014.1 Today, the company serves nearly 4 million customers and offers one of the best wireless camera lineups in the industry.2 However, since Arlo is a camera-based security system, it does have its limitations.
With that said, these indoor and outdoor cameras provide easy DIY installation, night vision, and smartphone controls. Arlo provides a decent level of home protection. But do they offer packages, plans, and prices that make sense for your situation? To answer this, we closely examined Arlo's camera equipment and pricing tiers. We're sharing our findings with you today. Our goal is to help you make an educated decision on which Arlo products (if any) are right for you.
Key Features
Wireless Equipment
DIY Installation
Intrusion Protection
Wi-Fi and 3G Cell Alerts
Arlo Pricing
If you're searching for home security on a tight budget, then Arlo isn't the best option for you. But, if you're looking for top-tier home surveillance, then Arlo could be your perfect match. When it comes to Arlo, there are two expenses to consider: equipment costs and video recording costs.
Arlo's cameras range in price from $179.99 to $349.99, depending on the features and technology you desire. Each camera includes a smart home base station with a power adapter, smartphone controls, and seven days of free cloud recording (don't worry, we're going to demystify "cloud recording" in just a bit). The company doesn't skimp either when it comes to features and tech, which you can read more about in our full review of Arlo here.
FYI: Arlo doesn't offer professional monitoring, which is good and bad. It's good because you don't have to pay an additional monthly fee. But it's bad because you won't have access to this extra layer of protection.
Arlo sells more than a dozen package options that start at $329.99 and range up to $949.99. The more cameras you buy, the more you save. While Arlo is more expensive compared to the industry average, their bundle packages are ideal for people who want to outfit their home with multiple cameras and aren't too concerned about the price. We break down the package pricing in our "Arlo Packages" section below. But to give you an idea of how it works, say you buy the "Arlo Pro Smart Security System with 4 Cameras" bundle for $649.99. By bundling into one complete package, you can save yourself over $140.
There is also an optional video recording subscription plan that costs between $3 and $20 per month. Thankfully, since Arlo offers do-it-yourself installation, there are no installation or activation fees, which provides you additional funds for video storage. When all is said and done, you can expect to pay between $300 and $600 for satisfactory home protection from Arlo.
Arlo Packages
In our experience, this aspect is where Arlo beats the competition. You can purchase Arlo cameras individually, or you can buy multiple cameras at a discounted price. All bundle packages come with a base station and up to 6 cameras. Now, if you go with an Arlo camera package, you can always purchase additional devices and easily integrate them into your system. We like how Arlo makes it easy to customize your system this way. The following camera listings offer the individual camera price, as well as any associated bundles with the Arlo Smart Security System.

Did You Know: Arlo offers a lot of flexibility and customizations. So, if you choose Arlo, it might be wise to purchase a base package and add cameras to your system over time.
Arlo Q Camera – $199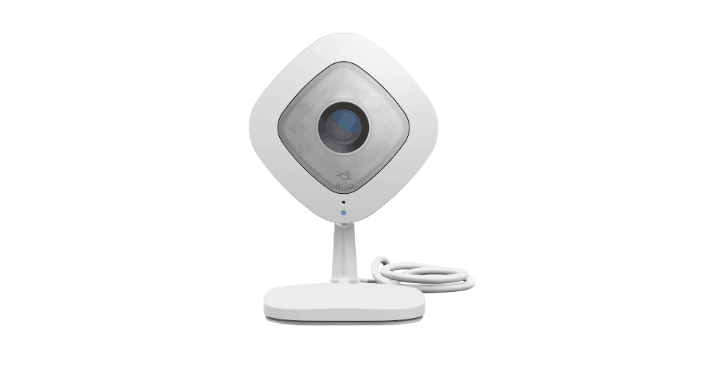 Arlo's indoor camera features 1080p HD video quality, black and white night vision, 8x zoom, two-way talk, and mobile access. Unfortunately, it only comes in one bundled package. We think Arlo should offer more options here, as some people live in large homes with multiple rooms that require observation.
Arlo Q 2 Pack (Cameras Only) – $349.99
Arlo Q Plus – $249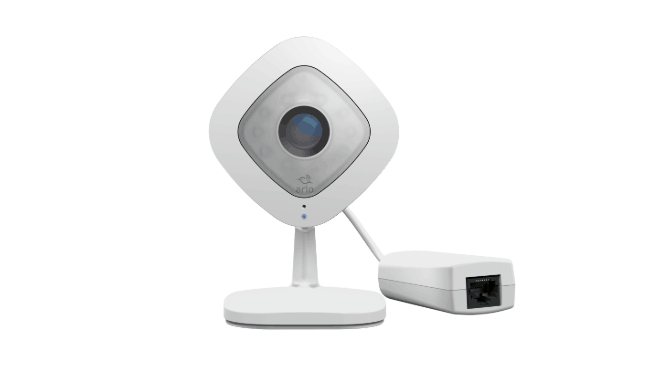 Almost identical to the Arlo Q camera, the Arlo Q Plus features Power over Ethernet (PoE) connection for more robust home protection.3 There are no bundle deals for this product at this time.
Arlo Camera – $159.99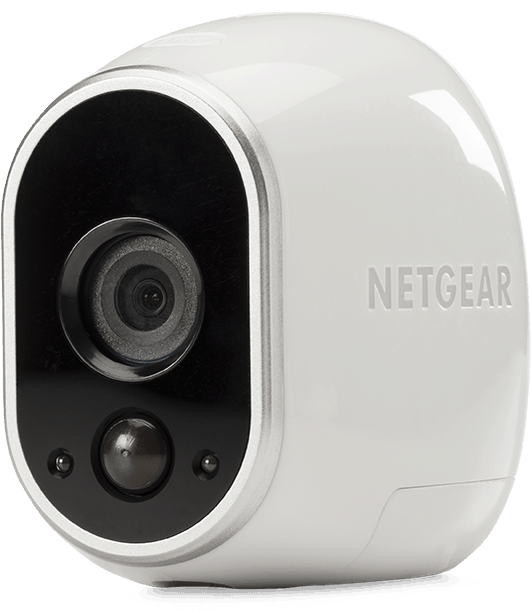 This option is Arlo's original wire-free, weather-resistant outdoor camera. The Arlo Camera comes with basic features and, in our opinion, a pretty reasonable price tag when purchased in a bundle. We liked the overall versatility and affordability of this option.
2 Arlo Cameras – $329.99
3 Arlo Cameras – $449.99
4 Arlo Cameras – $499.99
3 Arlo Cameras and 1 Arlo Q – $599.99
4 Arlo and 2 Arlo Q Cameras – $799.99
Arlo Pro – $189.99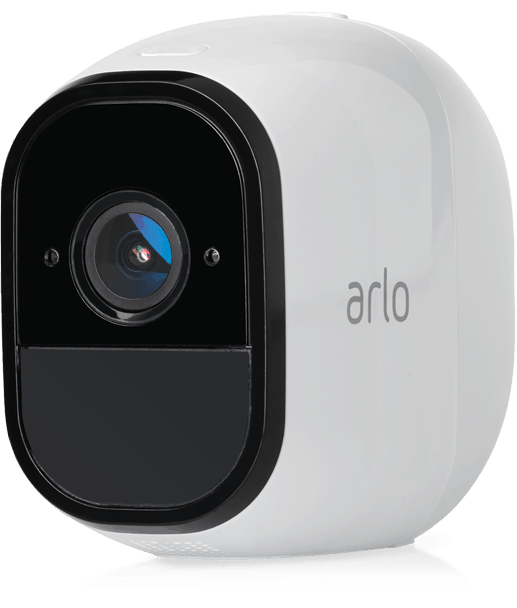 An improvement on the original Arlo camera, the Arlo Pro comes with a built-in smart siren, advanced motion detection alerts, local video storage, and a long-lasting rechargeable battery. For just $30 more than the original Arlo, the Arlo Pro is worth the investment. However, we'd like to see better night vision technology at these prices.
Arlo Pro, 2 Pack – $419.99
Arlo Pro, 3 Pack – $579.99
Arlo Pro, 4 Pack – $649.99
Arlo Pro, 6 Pack – $949.99
Pro Tip: If it fits in your budget, consider purchasing cameras with built-in spotlights, such as the Arlo Pro 3 and Arlo Ultra. The spotlight enhances the night vision capabilities of the camera, allowing you to see even greater detail in low-light to no-light conditions.
Arlo Pro 2 – $179.99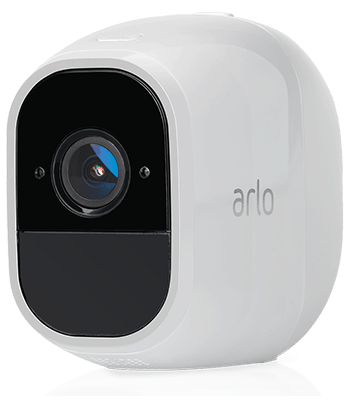 We recommend the Arlo Pro 2 if you're looking for more advanced home surveillance and greater control. It includes all the best features of Arlo's other cams, plus activity zones, optional 24-7 CVR, and a 3-second look back. CVR allows you to record and store all video in the cloud for an additional monthly fee. And the 3-second look back feature records video 3 seconds before the event occurs so that you get the whole picture. Somehow, Arlo Pro 2 is now cheaper than Arlo Pro, so why not get it?
Arlo Pro 2, 2 Pack – $399.99
Arlo Pro 2, 3 Pack – $529.99
Arlo Pro 3 – $199.99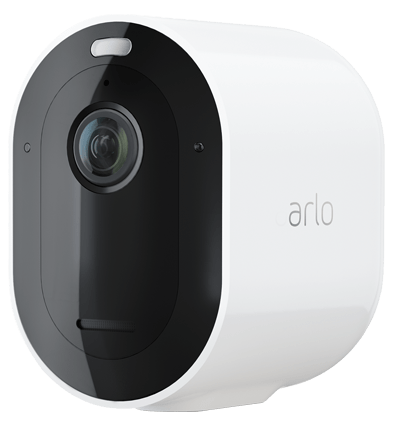 The Arlo Pro 3 cam comes stacked with everything that the cheaper cameras offer. But you'll also enjoy an integrated spotlight, color night vision, and 2K HDR resolution. During testing, this camera did provide crisper, clearer video quality. The Arlo Pro 3 camera system isn't cheap, but you get what you pay for when it comes to home security.
Arlo Pro 3, 2 Pack – $499.99
Arlo Pro 3, 3 Pack – $649.99
Arlo Ultra – $299.99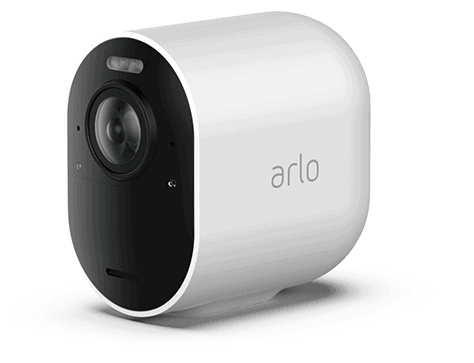 This device is Arlo's best (and most expensive) camera. It reminded us of the Nest Cam IQ Outdoor, as it shares many of the same features. But it doesn't have the fancy facial recognition capabilities that Nest offers.4 At any rate, the Arlo Ultra features an improved 180-degree panoramic viewing angle, noise cancellation for clearer audio, and 4K HDR resolution for the best possible picture. The image quality was crystal clear for us, but it's hard to justify spending this amount for a single camera.
Arlo Ultra 2-Pack – $599.99
Arlo Ultra 3-Pack – $799.99
Arlo Go Camera – $349.99 with Contract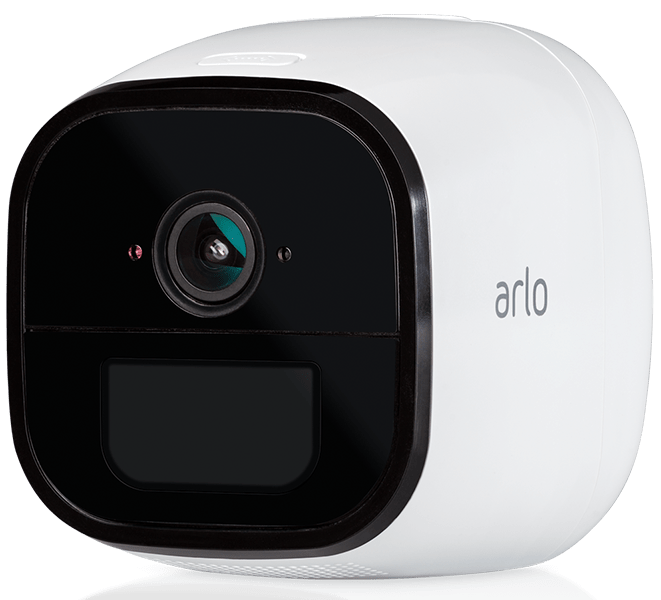 This go-anywhere camera comes with decent features like night vision, two-way talk, HD video quality, and advanced motion detection. However, since it's powered by LTE, it does require a mobile plan through Verizon, AT&T, U.S. Cellular, or T-Mobile. At this time, there are no bundle package options for this device, but you can buy it outright without the contract for an extra $50 through Verizon.
Verizon Non-Contract Go Mobile – $399.99
Arlo Baby – $199.99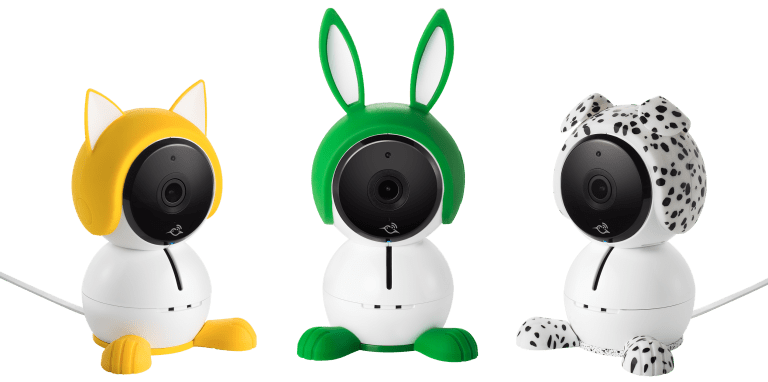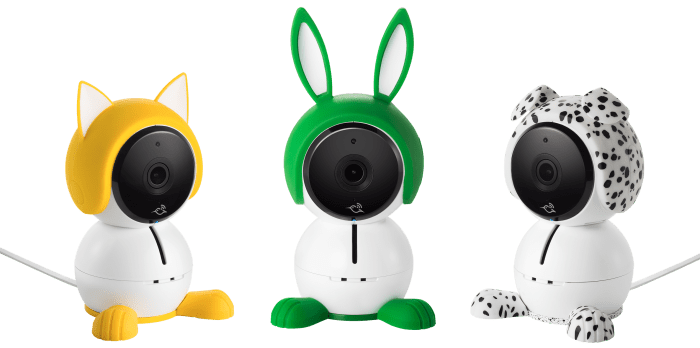 The Arlo Baby features 1080p HD image quality, 8x zoom, a lullaby music player, multi-colored night lights, and air sensors. This niche camera can even distinguish when your baby is crying versus other background noise and notify you. As far as baby monitors go, the Arlo Baby is the best we've seen. Apple is running a HomeKit deal right now for $50 off the Arlo Baby.
Apple HomeKit Deal – $149.95
FYI: The Arlo Baby and the standard Arlo Q camera both work well as nanny cams. They help to keep service providers honest while in your home.
As you can see, Arlo definitely specializes in security cameras. But they offer an array of cameras to fit a whole spectrum of budgets and needs. The company also sells a couple of security lights, as well as a video doorbell and an audio doorbell at $149.99 and $79.99, respectively. We didn't find anything exceptional about their security lights or video doorbells. But if you're looking to get an Arlo camera system, then these might be decent add-ons (opposed to a Ring or SimpliSafe doorbell camera, for example).
It's also worth mentioning that Arlo products work with third-party home automation platforms like Apple HomeKit, Google Assistant, Amazon Alexa, IFTTT, and Stringify.
Arlo Accessory & Add-On Costs
Finally, you can also choose add-ons and upgrades from a pretty extensive menu of options. In fact, Arlo offers more accessories and add-ons than most brands that we've tested. These include:
| Arlo Accessories | Price |
| --- | --- |
| Arlo Pro Smart Hub | $99.99 |
| Arlo Ultra & Arlo Pro 3 Magnetic Wall Mounts | $39.99 |
| Arlo Ultra & Arlo Pro 3 Rechargeable Battery | $49.99 |
| Arlo Ultra & Arlo Pro 3 Solar Panel Charger | $79.99 |
| Set of 3 Camouflage Skins for Pro and Pro 2 | $29.99 |
| Arlo Baby Bunny, Puppy, or Kitten Character | $19.99 |
| Quadpod Mount | $34.99 |
| Solar Panel | $79.99 |
| Outdoor Security Mount | $19.99 |
Video Recording Plans
Unlike most security systems, Arlo doesn't have 24-7 professional monitoring on their cameras. Right out of the gate, this exclusion saves users anywhere from $10 to $60 per month. Instead of monitoring, Arlo offers a few affordable video recording plans. This functionality means that your cameras will automatically record any suspicious activity and store it for you to review.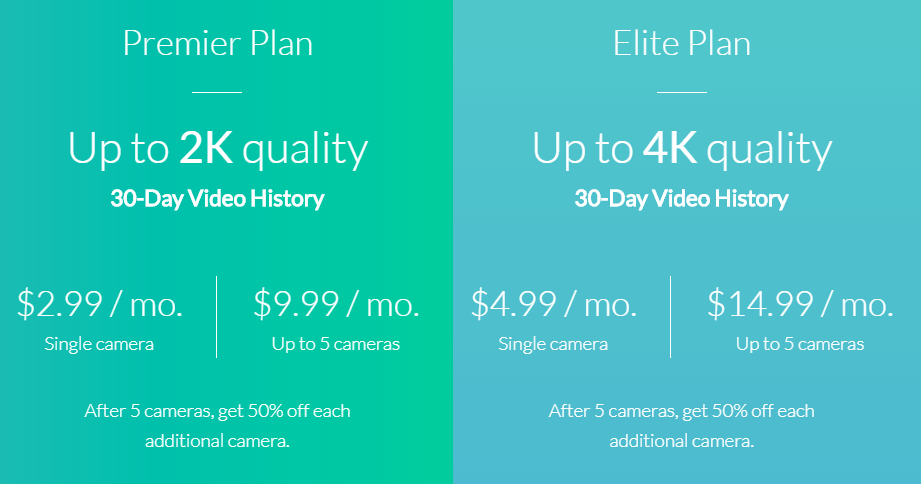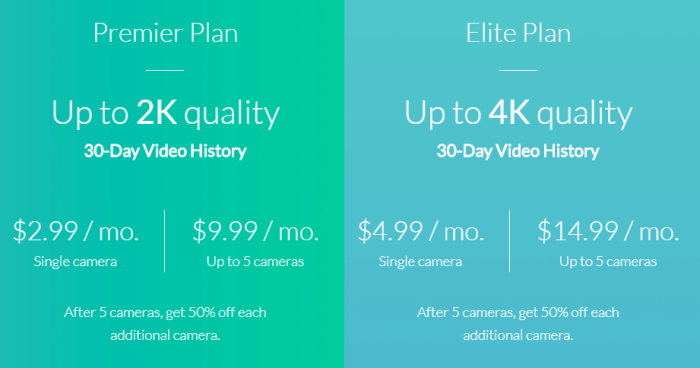 All Arlo camera purchases include their Basic recording plan for free. Again, this plan gives you seven days of free cloud recording on up to five cameras. But if you want more robust security with additional features, Arlo offers that as well. Their Smart Premier ($2.99 to $9.99 per month) and Smart Elite ($4.99 to $19.99 per month) plans are almost identical, except the Elite plan offers 4K video, whereas the Premier plan only offers 2K video quality.
Features included with both video recording plans:
30-day cloud video history
Live video streaming from anywhere
Intelligent alerts sent to your smartphone
Person, vehicle, and animal detection on cameras
Cloud activity zones for area-specific monitoring
Package detection to see when packages arrive
Arlo Cloud
Storage Plan
Maximum Resolution
Single Camera Cost
Five Cameras or Less Cost
Additional Cameras Over Five Cost
Arlo Smart Premier
2K
$2.99 per month
$9.99 per month
$1.49 per month
Arlo Smart Elite
4K
$4.99 per month
$14.99 per month
$2.49 per month
Arlo Cloud Storage and CVR Plans
If you want to store video recordings in the cloud, or if you desire continuous recording capabilities, Arlo offers plans to accommodate you. This add-on will increase your monthly cost, but Arlo offers discounts if you purchase an annual plan. It's important to note that cloud storage plans and CVR plans are not required. Your Arlo cameras will work just fine without one. We don't think it's necessary to purchase a CVR plan, but it's probably worth the additional cost for those looking for the most robust home protection.
| Arlo CVR Plan | Days of CVR | Cost per Camera |
| --- | --- | --- |
| 14 Days | 14 | $9.99 per month |
| 30 Days | 30 | $19.99 per month |
Arlo Features
From the products we've seen and tested, Arlo is a quality system with the high price points to match. Fortunately, Arlo doesn't require any long-term contracts. So, you can cancel, upgrade, or downgrade your plan at any time without penalty. Also, all their equipment comes with a one-year warranty.5 However, we'd like to see a free 30-day trial so that people can get a feel for the equipment and plans. As it stands, Arlo doesn't offer a free trial of any kind, which is unusual in the industry.
The standout features that we're most impressed with include 2K and 4K HDR resolution (on their premium cameras), advanced motion detection, 3-second look back, and free 7-day video history and live streaming on all cameras. Another nice thing about Arlo is that the equipment is quite easy to install and setup. We were able to have our system in place, with several cameras mounted and ready, in under an hour.

| | |
| --- | --- |
| MOBILE ALERTS | Arlo uses a wide variety of mobile alerts that are sent straight to your phone if the cameras detect any alert worthy activity. |
| WIRELESS EQUIPMENT | Arlo's equipment is 100% wireless, so they do not require you to drill any holes in your walls or worry about your lines being cut. |
| SURVEILLANCE CAMERAS | Arlo is known for their high-quality surveillance cameras with up to 4K resolution, zoom functions, and night vision. You can even add Continous Video Recording (CVR) as a plan for your cameras for 24-7 surveillance. |
| DIY INSTALLATION | Every piece of Arlo equipment is a DIY installation. They do not provide any professional installation services. |
| VOICE RESPONSE | Arlo offers two-way talk with most of their equipment, so you can remotely communicate with visitors. |
Arlo's Current Deals
Much like other leaders in the security industry, Arlo sometimes offers deals and discounts. In addition to their bundle package deals, you might also find special promotions on their individual cameras, video doorbells, security lighting, and accessories. Our experts and editorial team are always searching for the latest cost savings. So, if you're on the market for a camera-based security system, but you want it at the lowest price available, we recommend checking out the most current Arlo deals and promotions page.
Overall Arlo Security Value
We said it before and we'll say it again — if you're looking for a traditional home security system with entryway sensors and motion detectors, then Arlo isn't the best option. But, if you're specifically looking for a home surveillance setup with lots of great features, then these cameras are a safe bet. They offer easy DIY installation, night vision, two-way talk, live video streaming, and affordable video recording plans. Overall, the equipment is definitely on the pricey side — with camera packages ranging up to $1,000 — but it's also one of the best camera systems that we've researched and tested.
At some point, Arlo might decide to add a full home alarm system to their offerings. If and when they do, this system will be tough to beat. But for now, their laser-focus on security cameras is their main drawback. It limits homeowners who are looking for total home security. With that said, if you want cameras, Arlo has you covered. These well-designed, modern, and camera-based systems rank alongside the best options on the market today.