The Goods
Wireless, user-friendly, and simple are common themes among Arlo's home security products listed below. None of the subscription plans come with equipment. The overall price range varies and depends on select styles, kit types, the number of cameras, and other add-on features. You can choose the configuration of Arlo's security devices based on your preferences. In other words, you can customize your home security setup until your heart's content.
Did You Know: Like most things in life, Arlo Smart Hubs and base stations are not created equal. Arlo Smart Hubs are compatible with all their wire-free devices, except Arlo Go. Their base station with siren is compatible with all their security camera types, whereas the base station without siren integration is only compatible with their older models: Arlo Pro and Arlo Pro 2. This compatibility is something to keep in mind if you have an older Arlo security camera and plan to upgrade to a newer one.
Arlo Pro – $249.99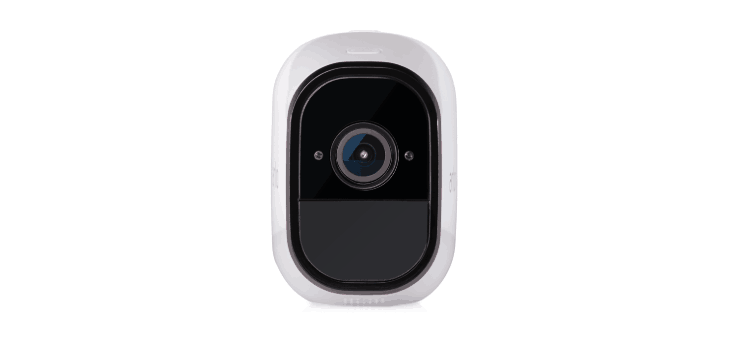 Cost of Arlo Pro Smart Security System
1 Camera Kit: $249.99
2 Camera Kit: $419.99
3 Camera Kit: $579.99
4 Camera Kit: $649.99
6 Camera Kit: $949.99
If we had to describe the Arlo Pro as a person, it would be a hip "Grandpa John" — well-dressed with a minimalist style and expensive taste. He makes it a point to roll his eyes at the cool kids of today. He may be a little slow, but he'll always pull through with no surprises. You can rely on his sturdy stubbornness to stick with what he knows works. 🙂
Our test drive of the Arlo Pro confirmed our belief that it's a straightforward video monitoring system that offers many of the same or similar features as other Arlo camera types, including weather resistance, rechargeable batteries, motion detection, and night vision. However, it offers a slightly less advanced quality level with lower video quality (720p) and a more narrow field of view (110°). Its lower quality resolution and lack of the two-way audio feature would be some of the reasons why we would opt for the Arlo Pro 2 instead.
Arlo Pro 2 – $179.99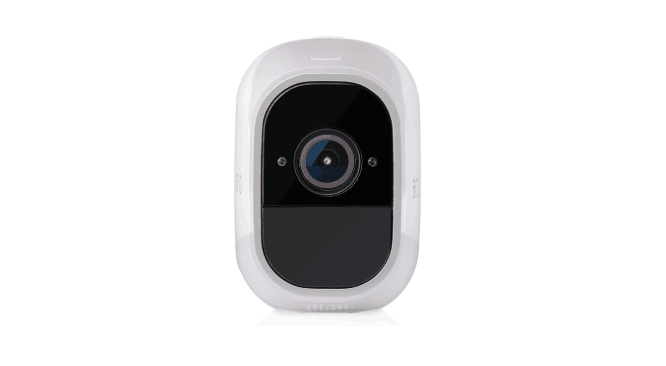 Cost of Arlo Pro 2 Smart Security System
1 Camera Kit: $199.99
2 Camera Kit: $399.99
3 Camera Kit: $529.99
As we set up the Arlo Pro 2, we realized that it was a redefined version of Arlo Pro. With a higher video quality of 1080p HD, streaming and recording with the Pro 2 has never looked crisper. However, when comparing products, we did find it to have a narrower field of view than the Arlo Ultra, which didn't bother us. Although, when it comes to safety, coverage requirements take on a different meaning for each household. We found its ability to custom set activity zones, which focuses on motion and sound detection in particular locations, to be quite useful. The Arlo Pro 2 is wireless with a rechargeable battery, features a three-second look back, and comes with a 100-decibel smart siren. Arlo Pro 2 is a more advanced video monitoring system that offers the option to record continuously, and right now, it is actually cheaper than the Arlo Pro.

Arlo Pro 3 – $499.99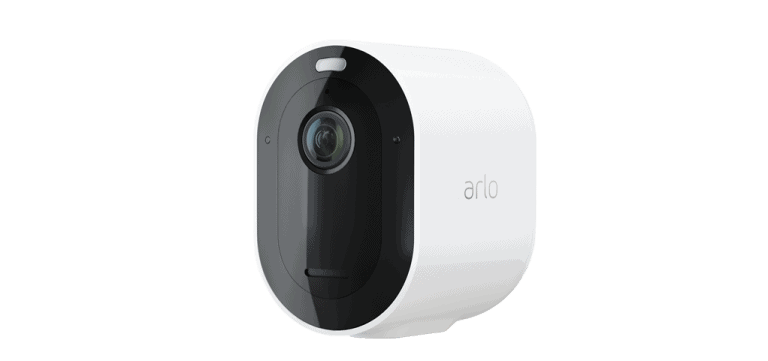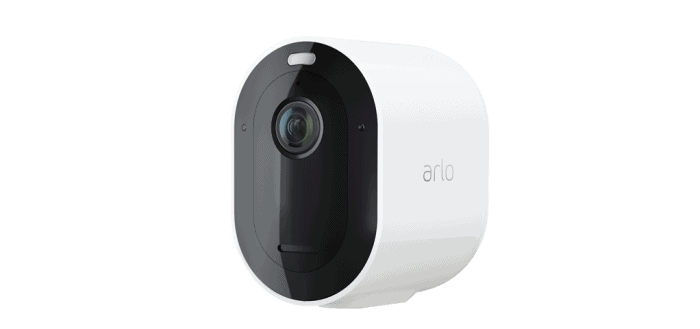 Cost of Arlo Pro 3 Smart Security System
2 Camera Kit: $499.99
3 Camera Kit: $649.99
As previously mentioned, Arlo Pro 3 offers the best all-around features in comparison to the other Arlo camera options. Not only does it have a lower price point compared to the Arlo Ultra, but it provides high-definition 2K resolution, 12x zoom, two-way audio, a 160-degree viewing angle, night vision, and motion detection. Another feature setting the Arlo Pro 3 apart from the Arlo Pro 2 is the inclusion of a bright spotlight that you can activate manually or automatically via the motion detector. We reveled at the Arlo Pro 3's ability to charge and mount magnetically. Forget the hassle associated with adjusting traditional security cameras. All you have to do with the Arlo Pro 3 magnetic mount is reach up and twist it seamlessly to the position you desire. We found the small bump up in price from the Arlo Pro 2 to be a reasonable expenditure for such a comprehensive set of next-generation cameras.
Arlo Ultra – $399.99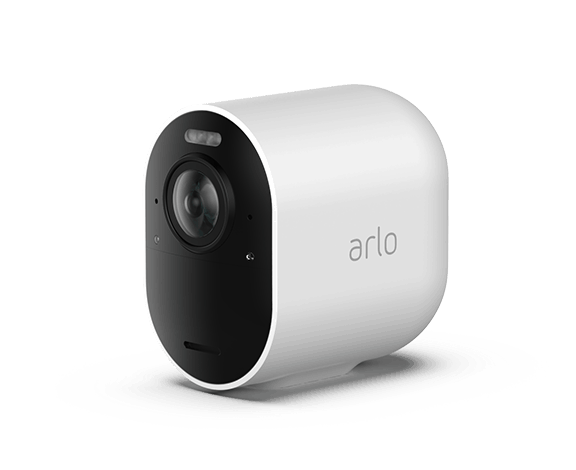 Cost of Arlo Ultra Smart Security System
1 Camera Kit: $399.99
2 Camera Kit: $599.99
3 Camera Kit: $799.99
Although Forbes deems the Arlo Ultra as a "worthy upgrade," our team's take on the Ultra is that it's a very expensive video monitoring system with cutting-edge features that may or may not be worth the money. As the latest and most powerful Arlo camera to date, it is equipped with 4K UHD resolution, multiple smart home features, a 180-degree viewing angle, 12x zoom, and the same motion detection light found in the Arlo Pro 3. If you want the best camera Arlo has to offer, then the Arlo Ultra will satisfy your itch for a superior system, but for the average person, the slight bump in quality may not be worth the extra money.
Arlo Security Light – $149.99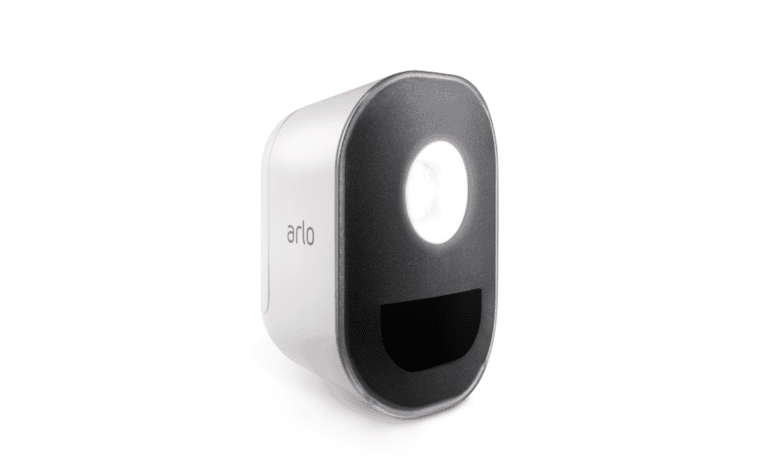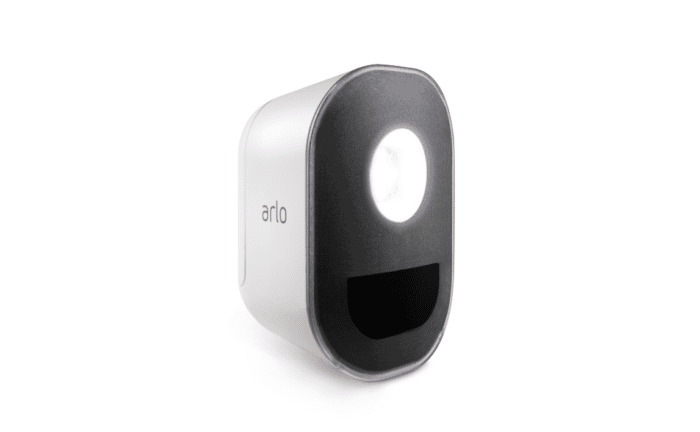 Arlo's home security lights have several clever features that complement your cameras. You can set cameras to record whenever the light's motion detector turns it on. Automation with IFTTT is also possible.9 During our trial run with the Arlo Security Light, a feature called Dusk to Dawn helped our batteries last longer by turning on the power-saving feature when it's bright out. These lights are also IP65-certified for indoor and outdoor use. We love that they are completely customizable, as you can set them to flash on and off, switch up the colors, and adjust the width of the beam. Along with 400 lumens of light to play with coupled with Alexa compatibility, to us, Arlo Security Light is a solid addition to any home.
Arlo Baby – $199.99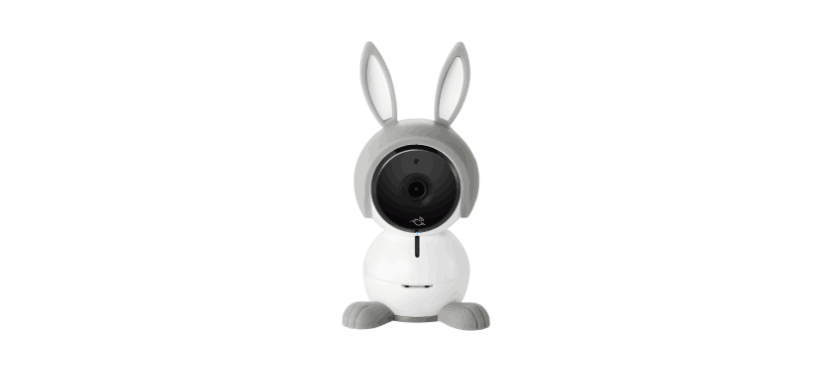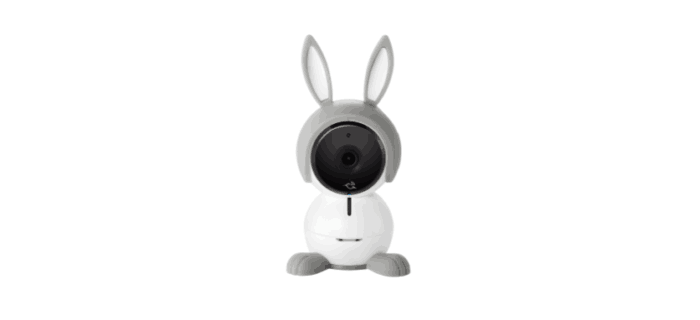 Setting up a baby monitor in your baby's room is like having a nanny but with all the smart features of video technology and more. Arlo Baby goes above and beyond with its 1080p recording, live video streaming, music player, advanced night vision, motion and sound alerts, air sensors, and two-way talk. Not only do you receive instant alerts with the slightest movement from your baby, but you can also interact with them by turning on a lullaby or a nightlight with your baby's favorite color. Although Arlo security cameras are designed with modernity and simplicity in mind, why not dress up the Arlo Baby with some super adorable animal skins? You have the option to choose a cat, dog, or bunny. This way, the baby monitor won't disrupt the aesthetic of your baby's room.
Arlo Q – $199.99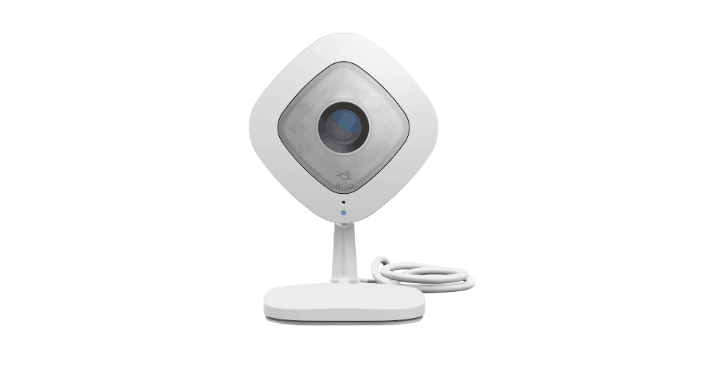 Arlo's Q camera line does not need base stations to function properly. It's primarily intended for people that need 24-7 recording capability. It also features two-way audio, 8x zoom, and 1080p HD video.
Arlo Q Plus – $249.99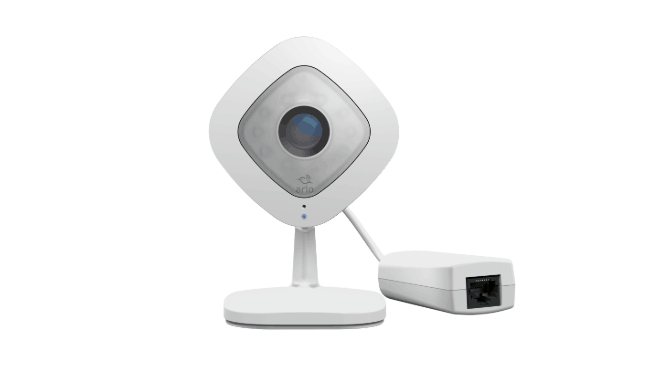 An upgraded version of the Arlo Q, the Arlo Q Plus is designed around business needs. It has 1080p HD video, night vision, Power over Ethernet (PoE) connections, local storage compatibility, a 130-degree wide-angle lens, and two-way audio. Design-wise, it isn't all that different from the Arlo Q.
Arlo Camera $179.99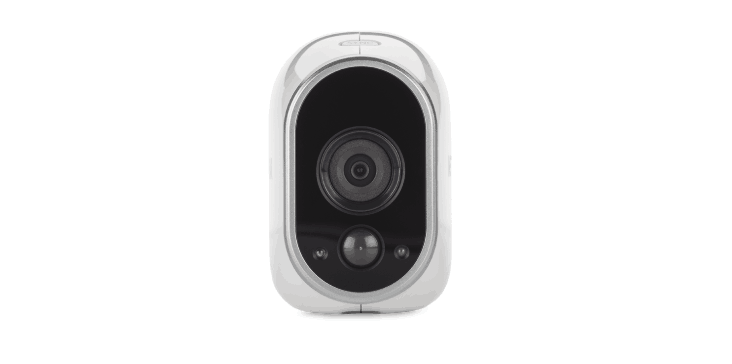 For the most basic model, the Arlo Camera acts as both an indoor or outdoor home security camera. Smart features are limited compared to Arlo's Pro cameras, but video streaming, night vision, and motion detection capabilities are available. For affordability, we found that the Arlo Camera performs its job well, even without the perks of smart home automation features.
Arlo Base Station – $79.99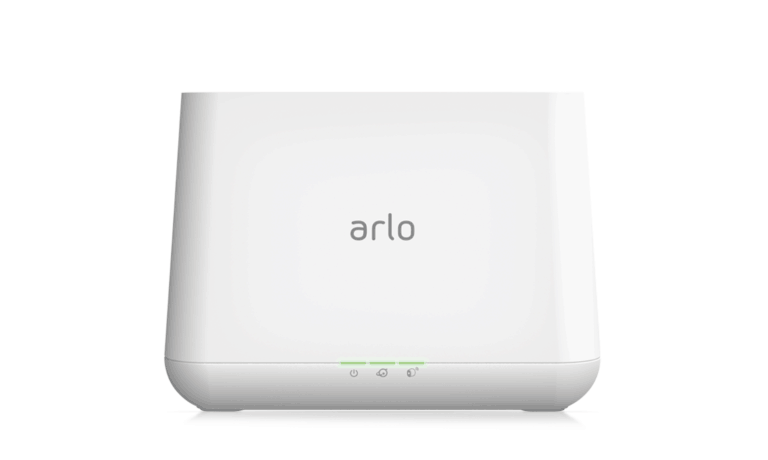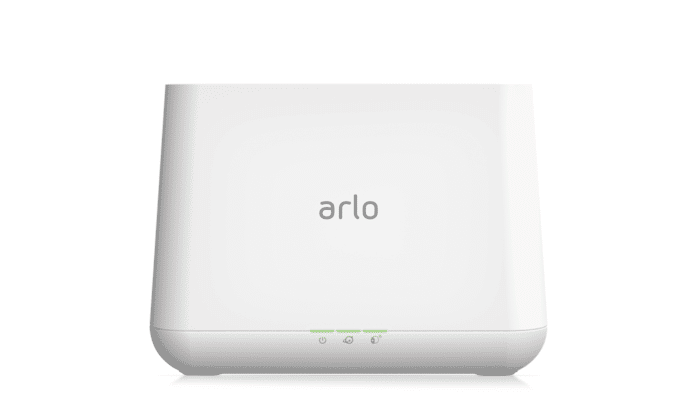 Because of the wireless feature, most of the home security cameras, other than the baby monitor and the Q line, need a power station to connect to the internet. This instrument may seem like a waste of space, considering you're going to need to figure out the best location to store it, but it makes up for keeping the cameras wire-free. It also has a USB drive for handling your location storage needs. The base station can act as a 100-decibel siren.
Arlo Go – $349.99 (plus data plan)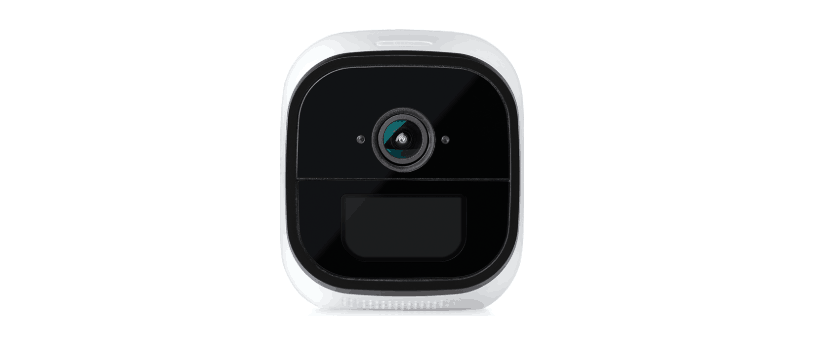 If you're worried about connection stability and can't trust your Wi-Fi — especially for large yards, big properties, and other locations — the Arlo Go camera uses a mobile data plan so you always have 4G LTE available. These cameras offer a lot more flexibility, as you don't have to worry about connectivity issues. The Arlo Go is also IP65 weather resistant with a rechargeable battery, two-way audio, and an SD card expansion slot. Different skins are available in black, green, or camouflage so the cameras aren't as conspicuous.
Arlo Audio Doorbell – $79.99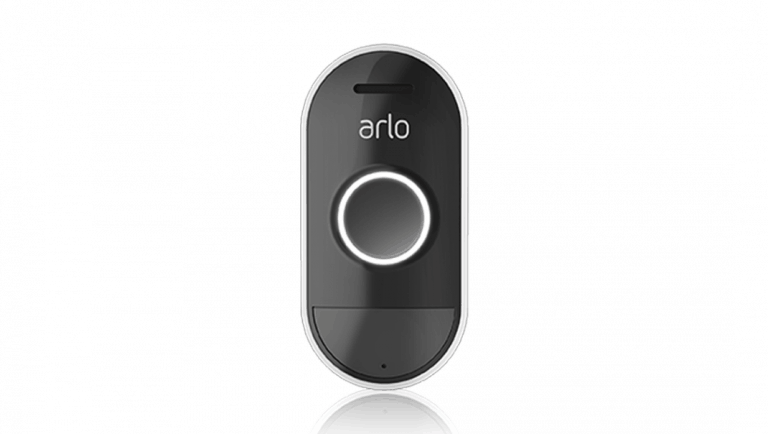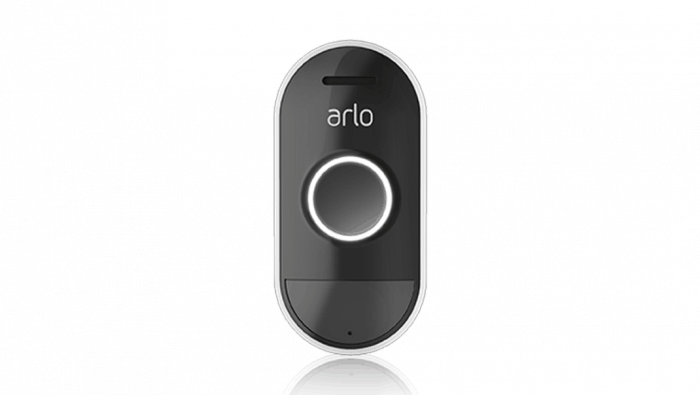 For the traditional route with a modern edge, the Arlo Audio Doorbell integrates perfectly with Arlo security cameras to give you the ability to view who is at your front door with a properly placed Arlo security camera. With DIY setup, visitor messaging, silent mode, compatibility with an existing chime, and a weather-resistant design, this wireless audio doorbell is a ding dong ditch from the old school doorbell.
Accessories
| Arlo Accessories | Price |
| --- | --- |
| Arlo Baby Table and Wall Stand | $39.99 |
| Tenergy Rechargeable CR123 Batteries and Charger | $49.99 |
| Camera Skins | $14.99 |
| Indoor Power Cable and Adapter | $14.99 |
| Wall Mount 4-Pack | $24.99 |
| Table and Ceiling Mount | $19.99 |
| Outdoor Security Mount | $19.99 |
| Solar Panel | $79.99 |
| Charging Station for Pro, Pro 2, and Go | $59.99 |