Getting to Know Arlo
Arlo is the type of home security system that you want to go with when you don't really need a lot of bells and whistles. Their tagline "Every Angle Covered" is a nod towards the camera's ability to be installed virtually anywhere on your property.
This bare basics security camera system has a number of models suitable for indoor and outdoor use. Arlo also offers a video baby monitor. They are all 100% wireless and designed with a DIY installation in mind. You don't have to spend a lot of time getting the equipment up and running. Its simplicity is the biggest advantage and disadvantage of this system.
You may get frustrated with the lack of features that are commonplace with other home security and smart home systems, such as audio recording. It does, however, offer an all-in-one app for managing your hardware and reasonable prices.
Subscription plans add video recording and you automatically get the free Basic plan at no cost. You can have a full security camera system solely by paying the price for the equipment, without any contracts to worry about. Arlo Security does not offer any professional monitoring services.
The Lineup of Features and Tech
Support for Up to 60 Cameras
Arlo's monthly subscription plans have support for up to 60 cameras, so you can cover as much or as little of your property as you like.
Infrared Night Vision
See exactly what's going on at all times with high-quality night vision.
Motion Alerts
Arlo's security cameras send you a mobile notification when motion gets detected.
Compatible with Alexa
You have voice control possibilities when you leverage Alexa's technology alongside the Arlo.
Extensive Platform Support
You can access the Arlo's management app via iOS, Android, web browser and even Apple TV. The app is easy to use, whether you're using it to control 1 camera or 40.
Completely Wireless
Eliminate the possibility of an intruder cutting the wires to your security cameras with this completely wireless system.
Third Party Smart Home Compatibility
While Arlo security cameras are bare bones when it comes to offering their own home automation features, they play nicely with third-party solutions. Alexa and Google Assistant compatibility give you voice control over the system, and If This Then That support gives you the opportunity to connect your cameras to many other devices and platforms.
Other technologies that you can easily use alongside your home security cameras include Apple Homekit, SmartThings, Telguard, Stringify, and Wink.
Two-Way Talk
While you don't get an audio recording with this system, you do have two-way talk capabilities. Greet delivery people, dissuade criminals by acknowledging them, and talk to guests even if you're not near the house.
Is it Easy to Use?
The simplicity of the Arlo Security system really shines through here, as it takes less than 10 minutes to get set up. You don't have to drill mounts into anything unless you want to use the optional accessories, and there are no wires to worry about.
The application is designed in a similar fashion. You have access to several useful features, but it's not so loaded down that it's hard to figure out or overwhelming.
The Customer Service Experience
Netgear has a reputation for good customer service, and that extends to their Arlo Security products. You have a few ways to get assistance if you have questions or problems with your home security equipment.
There's an active community that answers many common questions and a full knowledge base. These work as great starting points when you're setting up and using your cameras for the first time. FAQs and a resource section give you other options to pursue as well.
An extensive support center has videos and articles so you can learn the best ways to use your equipment. If you need one-on-one help, live chat is available for all customers. You get 90 days of free phone support following an Arlo purchase, but you would need to pay for phone support after that if you don't subscribe to one of the video recording plans.
Stacking the Value
Arlo home security cameras are reasonably priced, but you are responsible for paying the cost of the equipment package upfront. They come with a one-year limited warranty. You don't enter into a contract with any of the subscription plans, so you can opt to choose the one that works best for your needs.
Residential Plans
The basic plan costs nothing and covers five cameras and seven days of stored recordings, along with 90 days of phone-based support.
The premier plan is $9.99 per month or $99 per year. You get 30 days of video recordings, support for 10 cameras, 24/7 continuous video recording, and unlimited phone support.
The elite plan is $14.99 per month or $149 annual. You get 60 days of video recordings, support for 15 cameras, 24/7 continuous video recording and unlimited phone support.
Business Plans
The basic plan is identical for commercial customers, but the other options diverge significantly from the residential subscriptions. The focus is on supporting larger numbers of cameras. The advanced plan costs $12.99 per month or $129 per year. It includes 14 days of recordings with 16 cameras. The professional plan is $24.99 per month or $249 per year. You get 30 days of recordings for 24 cameras. Finally, the enterprise plan is $49.99 per month or $499 annually for 60 days of recordings and 40 cameras.
A La Carte Service
You can also buy continuous cloud recording as needed with Arlo's a la carte services.
Get 14 days of recording for $9.99 per month or $99 per year per camera. Up that to 30 days with a payment of $19.99 per month or $199 per year per camera. When you buy multiple plans, you pay 50% less on additional services.
The upfront cost of the equipment can be substantial, especially for products that only come in packages with more than one camera and base station.
The Goods
None of the subscription plans come with equipment. You choose the configuration of Arlo Security devices based on your preferences.
Arlo Pro – $249.99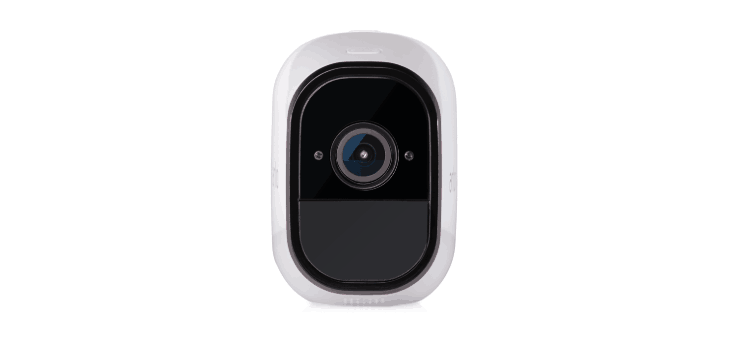 Includes 1 camera and base station. This indoor and outdoor camera has no wires. It's an IP65 weather resistant home security camera with a rechargeable battery, audio and video streaming, motion detection, night vision, and two-way audio.
Arlo Pro 2 – $299.99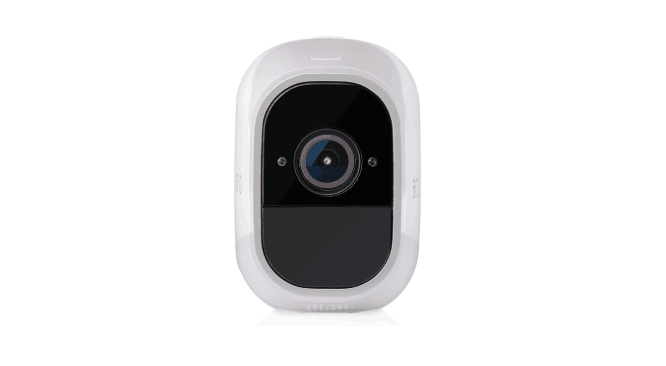 Includes 1 cameras and base station. You get a higher quality 1080p HD stream and recording with the Pro 2. It also allows you to set activity zones, which focuses motion and sound detection in these locations. It's wireless with a rechargeable battery, has a 3-second look back whenever it detects an event, and is equipped with a 100-decibel smart siren.
Arlo Ultra – $399.99
The Arlo Ultra includes 1 cameras and base station. This is the latest and most powerful Arlo camera to date. Offers 4K UHD resolution and multiple smart home features.
Arlo Security Light – $149.99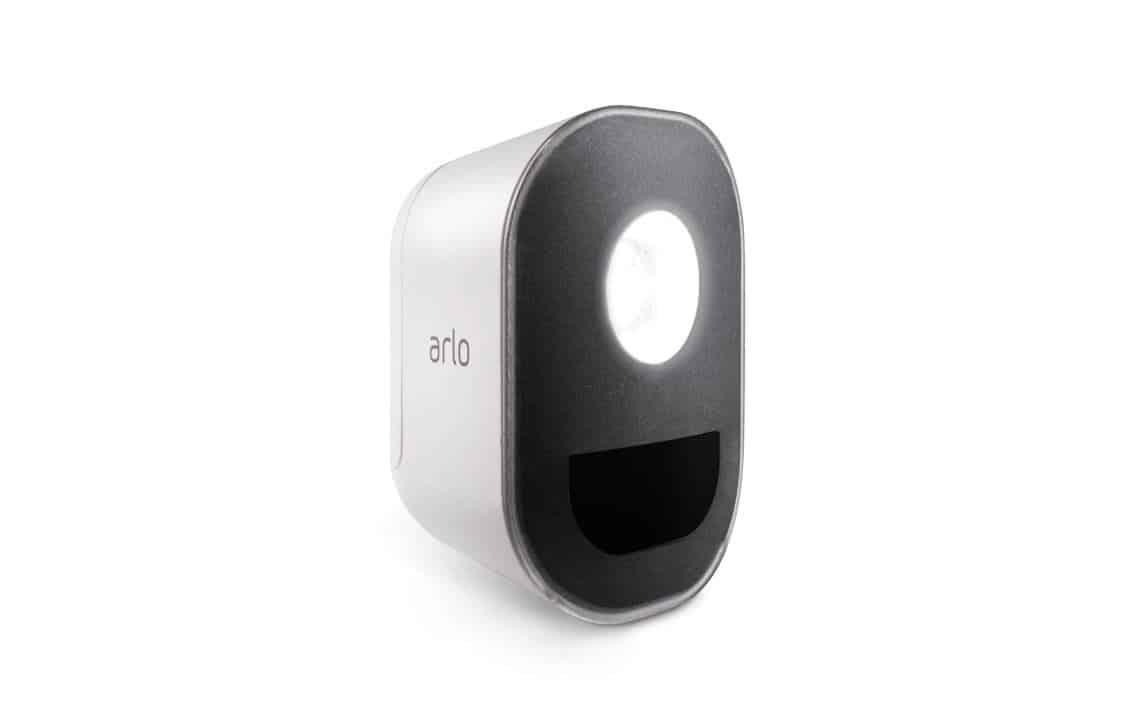 Includes 1 light and base station. Arlo's home security lights have a number of clever features that allow it to complement your cameras. You can set cameras to record whenever the light's motion detector turns it on. Automation with If This Then That is also possible. A feature called Dusk to Dawn helps your batteries last longer by turning down the power saving feature when it's bright out.
These lights are IP65 certified for indoor and outdoor use. They're also completely customizable. You can set them to flash off and on, switch up the colors and adjust the width of the beam. You have 400 lumens of light to play with, along with Alexa compatibility.
Arlo Baby – $199.99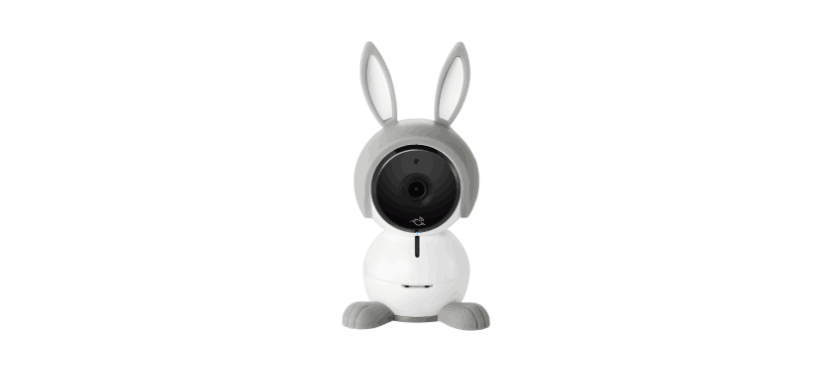 One area that many home automation and home security companies skip over is the baby monitor. Arlo uses its video technology as the base for a powerful baby monitor. You have a 1080p recording, live streaming video, advanced night vision, motion and sound alerts, air sensors and two-way talk. You can blend the baby monitor in with the rest of the room through cute skins that allow you to dress it up like an animal.
Arlo Q – $199.99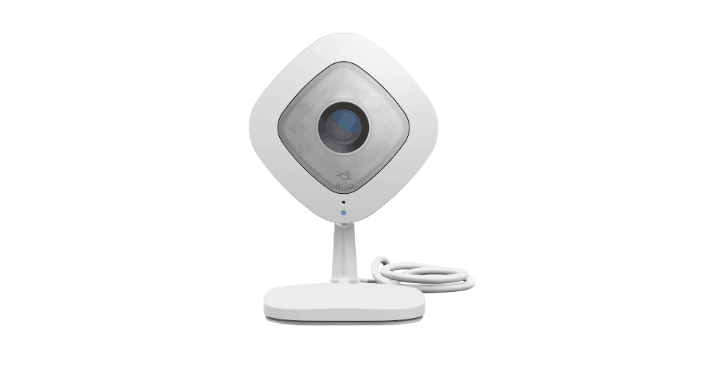 The Q camera line does not need base stations to function properly. This 1080p HD camera handles the base station functionality itself. It's AC powered, rather than wireless like the rest of Arlo's products. It's primarily intended for people that need 24/7 recording capability. It also has two-way audio.
Arlo Q Plus – $249.99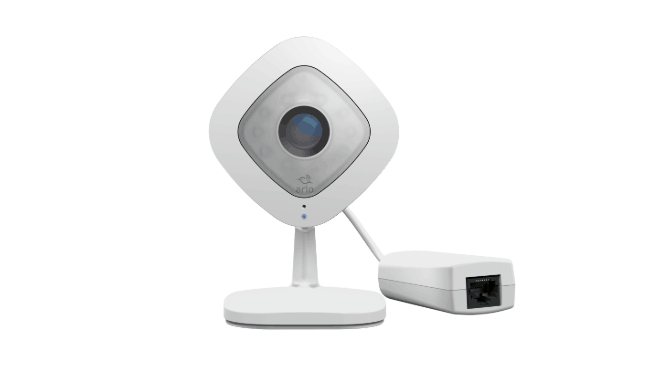 This version of the Arlo Q is designed around business needs. It has 1080p HD video, power over Ethernet connections, local storage compatibility, a 130-degree wide angle lens and 2-way audio.
Arlo Camera $119.99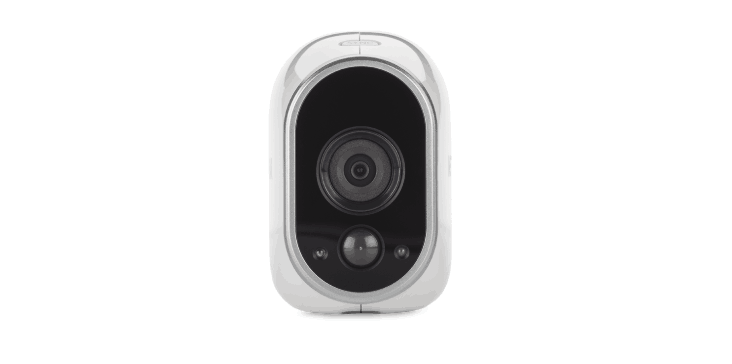 This is the basic camera model that acts as an indoor or outdoor home security camera. It has video streaming and night vision capabilities available.
Arlo Base Station – $79.99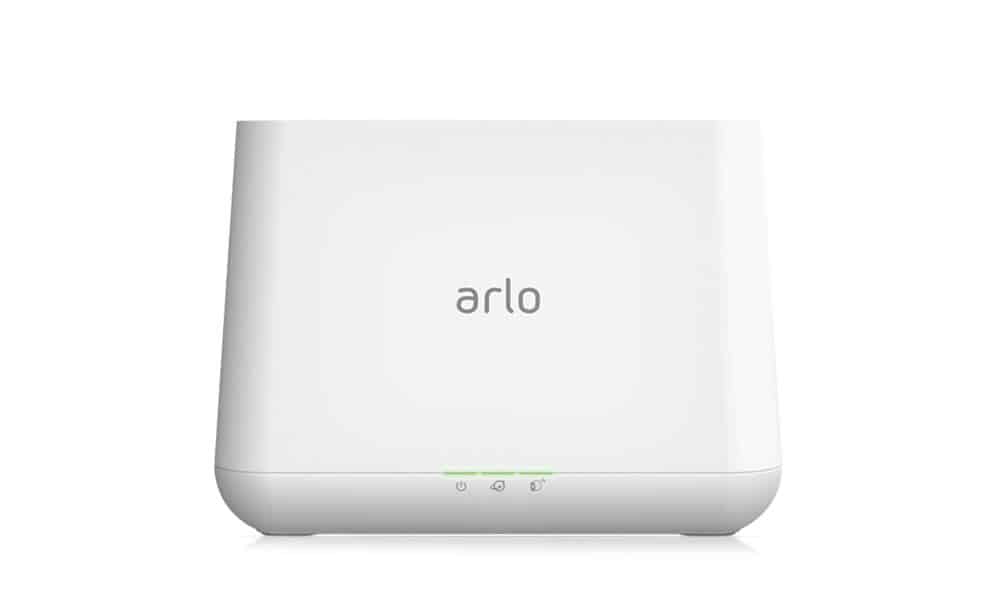 Most of the home security cameras, other than the baby monitor and the Q line, need a power station. It helps you connect the wireless cameras to the internet, and it also has a USB drive for handling your location storage needs. The base station also acts as a 100-decibel siren.
Arlo Go – $399 (plus data plan)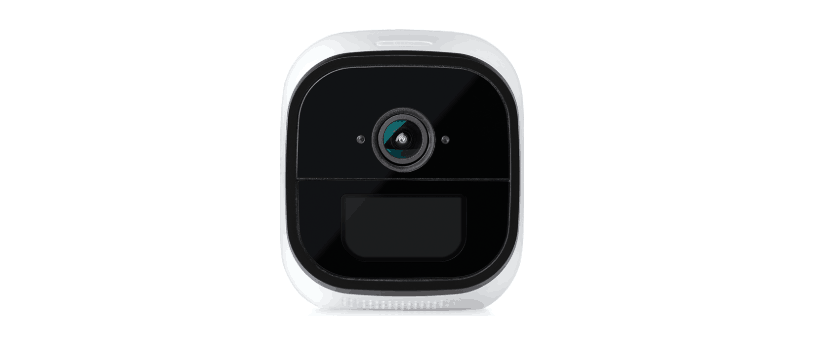 Sometimes you need your security cameras to go beyond the confines of your Wi-Fi. Large yards, big properties and other locations may be difficult to get coverage for on a standard Wi-Fi setup. The Arlo Go uses a mobile data plan so you have 4G LTE available. You get a lot more flexibility over where you can put the cameras when you're not worried about your connection. The Arlo Go is also IP65 weather resistant with a rechargeable battery, 2-way audio feature and SD card slot.
Arlo Audio Doorbell – $79.99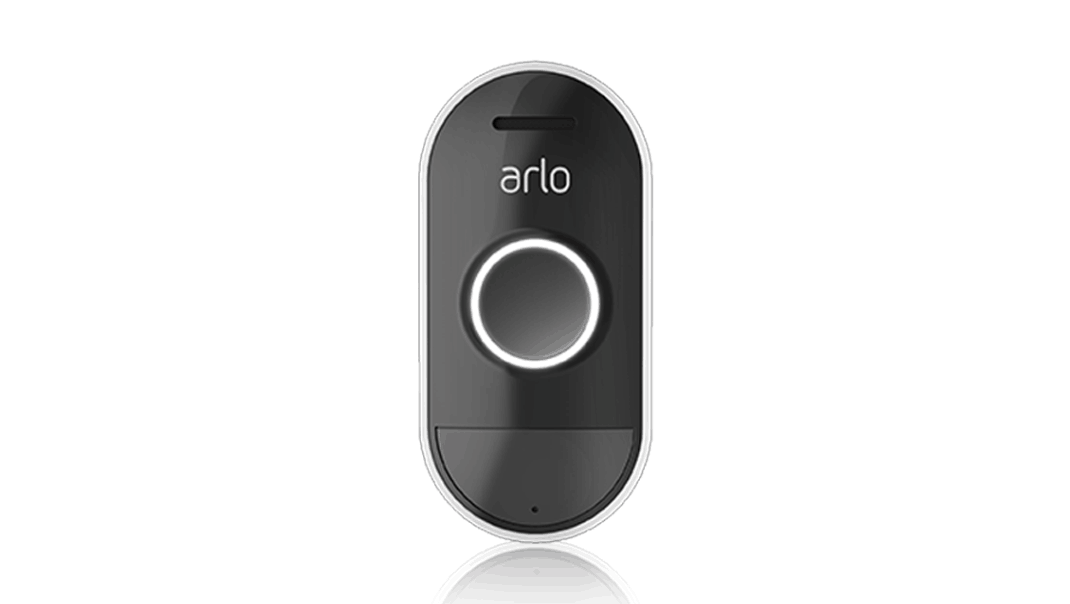 The Arlo doorbell integrates perfectly with Arlo security cameras and gives you the ability to view who is at your front door with a properly placed Arlo security camera.
Accessories
Arlo Baby Table / Wall Stand – $39.99
Tenergy Rechargeable CR123 Batteries & Charger – $49.99
Camera skins – $9.99 – $24.99
Outdoor Power Adapter for Pro, Pro 2 and Go $24.99
Indoor Power Cable and Adapter for Pro, Pro 2 and Security Light $14.99
Wall Mount 4-Pack – $14.99
Table and Ceiling Mount – $24.99
Outdoor Security Mount – $24.99
Solar Panel – $79.99
Charging station for Pro, Pro 2, and Go – $59.99
Arlo vs Arlo Pro
Two of the most common Arlo cameras are the original Arlo and the Arlo Pro camera. If you are considering purchasing an Arlo camera system, you may want to know the differences between these two. If so, you can check out our Arlo vs Arlo Pro comparison here.
The Last Word
Arlo security offers a simple but powerful home security camera solution, with a few smart features to help them really shine. This contract-free option works well for people who don't want a lot of home automation features that they're not going to use, or they're renters looking for a 100% wireless system. Optional subscription plans provide video recording and storage. Arlo's equipment is paid completely upfront and offers an excellent selection to choose from.
Questions to Ask When Considering Arlo
Does Arlo offer home automation?
Yes, Arlo works with a number of different smart home products. Arlo works with Google Home, Phillips Hue, Sonos, Yale, Dose, and other popular smart home brands. It can also work with Amazon Alexa if you download the skill to your Alexa device to do so.
Does Arlo require a monthly fee?
No, Arlo does not require a monthly subscription plan. Arlo does offer optional plans if you want to expand your coverage. The Arlo Smart plan is $2.99 per month, the Premier plan is $9.99 per month and the Elite plan is $14.99 per month
Is Arlo a wireless system?
Yes, Arlo offers wireless security cameras.
How long will Arlo batteries last?
The battery life on products such as the Arlo and Arlo Pro can last between four and six months with normal usage. Arlo states that normal usage is about five minutes of recording each day.
What devices can I connect to Arlo?
Arlo can connect to Amazon Alexa devices such as the Echo, Echo Show, and Fire TV. The Google Home Hub also works with Arlo. Additionally, you can connect to many other third part devices such as Bose, Sonos, Phillips Hue and other popular devices.
Does Arlo record sound and motion?
Yes, Arlo is designed to record both sound and motion.
Do Arlo products require Wi-Fi connectivity?
Yes, most Arlo products will require a Wi-Fi connection to work. Arlo Go does not require a Wi-Fi connection since it connects to a mobile network. Also, other Arlo products can be connected via Ethernet.
How far can the Arlo cameras be from the base station?
To function at their best, Arlo cameras should remain at a maximum of 300 feet from the SmartHub system or the base station you are using.
Do Arlo cameras have night vision?
Yes, Arlo cameras offer night vision.