Travis Goodreau
https://www.safehome.org/security-advisors/travis-goodreau/
Best Home Security Systems of 2020
Need a home security system, but not too sure where to start? We've reviewed all the major professional install and DIY security options to help you determine which is the best home security system for you.
Features of the Best Home Security Systems
Now that you've read about why we love these 10 security systems more than others, it's time to consider what you should really be looking for in a security system. Some things are definitely going to matter more than others, and when you know what you want from the system, you'll be better able to select the right home security system that's suited to your needs.
One of the most important issues when taking a look at a security systems is what kinds of features are offered. The features provided can be all important, but not all of them are utilized at the same rate and frequency. In short, customers want certain features more than others. The easier something is to use, and the more application it has to daily life, the more likely it will be that homeowners will want it in their security system.
Those kinds of features have greater weight in ranking systems, mostly because they show that they are the things that consumers care about. Whether something offers a DIY or professional installation, the quality of equipment offered, and the value of customer service all ranked highly in our list, since homeowners are focused on these things. Additionally, what could be controlled through a smart phone app and whether there were false alarms and fast response times were deemed important as well.
When shopping for a home security system, these are the most popular features and services most people look for when deciding which system best suits their needs. Any given home security system will have one or more of the following features:
Professional or DIY Installation
24/7 Monitoring
Wired or Wireless System
Security Cameras
Motion Detection Sensors
Home Automation
Keypad or Touchscreen Panel
Mobile Apps and Remote Controls
Home Security Company Reputation
To learn more about each of these features, we have provided more information about each of them in the paragraphs below.
What to Consider When Looking for a Home Security System
Let's be honest, purchasing a home security system is a BIG deal. There are countless options on the market, and each company promises to transform your house into the safest home in the neighborhood. So how do you hone in on the perfect system for you and your family? Well, you start right here with our expert insight on exactly what to consider when looking for a home security system.
We've distilled the most important factors of the home security buying experience and created this easy-reference section: Six critical things to consider before you take the plunge and purchase a home security system. This will help you narrow down your choices and find the alarm system that best suits your needs.
DIY Home Security Systems or Professional Home Security Systems
If you're handy, go with a DIY system. OR… if you'd prefer a visit from a technician, go with professional installation. This consideration matters. And there are advantages and disadvantages to both. DIY systems typically offer fast and easy setup, but hiccups and roadblocks can occur. So if you absolutely loathe rolling up your sleeves, consider a home security system that offers professional installation. Our pick: DIY home security systems
Professional Monitoring or Self-Monitoring
One is free. The other one costs you month after month. If you like the idea of a monitoring center keeping a close eye on your home — ready at a moment's notice to dispatch police, fire, or EMS — consider 24/7 professional monitoring. Sure, it comes at a cost (anywhere from $10-$55 per month), but it also comes with peace of mind. Your other option is to self-monitor your own system. Consider going the self-monitor route if you really don't want another monthly payment (it's free!). Our pick: Self-monitoring
Contract Length
If you don't mind signing on the dotted line, then consider a home security system that requires a contract. This option generally does not come with a steep up-front cost. So a contract-based system is also a smart choice for those who are cash-strapped and don't have the resources to pay for the equipment up-front. Which brings us to no-contract security systems. If you don't love the thought of being locked into a long-term agreement (and who does?), then go with a no-contract system. But keep in mind, you'll have to pay for the equipment at checkout. Our pick: Depends on your situation
Smart Home Security Systems and Automation
Alexa, lock my front door! Smart home automation is the 21st century way to do, well, everything. If you like the latest and greatest technology, consider a security system with smart home automation features and compatibility. It should only set you back an extra $10/mo. at most (plus the cost of smart devices), and you'll be able to control your smart lights, garage door, smart door locks, and so much more — all from the convenience of your phone. However, if you like to keep things simple (and cheap!), then consider a home security system without smart home automation. Our pick: Smart home automation
Wireless Home Security Systems and the Size of Your Home
You absolutely must consider the size of your house when looking for a home security system. Let's say you live in a 3,000+ sq. ft house with 30 windows and 10 doors. If that's you, you'll need to purchase additional door and window sensors with your package. Most companies only offer 5-piece, 10-piece, or 14-16 piece kits. Now, if you live in a one-bedroom apartment, you should consider buying a base package and upgrading from there. Our pick: Depends on your home size
Home Security Systems with Cameras
Some companies do not offer home security cameras, while others offer both indoor and outdoor cameras. So if you have visions of equipping your home with video surveillance, you must consider this when looking for a home security system. The last thing you want is to purchase a system that you think checks all the boxes, only to later find it's not compatible with security cameras. And remember, many of today's cameras come stacked with 1080p HD image quality, night vision, motion detection, the works. So they serve as a great first line of defense to safeguard your home and family. Our pick: Home security cameras
So there you have it! The most important things to consider when looking for a home security system that suits your needs. If you keep these six considerations in mind before you pull out your pocketbook or purse, you're much more likely to make a wise home security purchase. After all, a little planning and forethought goes a long way — especially when it comes to protecting your home.
Is DIY Home Security or a Professional Home Security Installation Right for You?
Among the biggest decisions to make when deciding which home security company to choose is whether you want to install it yourself or have a professional do it. Some people love the idea that they can install the system themselves, while others are concerned about being able to do the installation correctly. Additionally, some people want a professional to come to their home and show them how the system works, while others want to figure things out on their own. Which kind of person you are and what you can accommodate in your daily schedule are both going to matter when you are considering the installation options.
Generally, having a professional come and do the installation means they can also teach you more about the security system you're going to be using. But it can also be frustrating if you need to take a day off work in order to be there for the installer. Also, most companies will only specify a day, but not a time for the installation or may specify a several-hour window when the installer will arrive—and of course, it will take some time for the actual installation too. Being aware of all of this beforehand can help you make the right choice.
With a DIY installation, there's no need to worry about the timing: You simply get the equipment and hook it up when it's convenient for you. That makes it a lot more convenient for people with busy schedules. But one problem with this kind of installation is that no one is there to walk you through how the system works. You also don't have someone to help you get it hooked up, and if you have to work with customer service over the phone, it can become stressful. Still, there's something that feels quite nice about being able to install the system yourself and to get it working right.
Professional vs DIY Home Security Systems
The truth is, there are advantages and disadvantages to both options. A professionally installed home security system is great for those who hate fussing with new gizmos and gadgets. These folks often pay a one-time setup fee of $100-$200 for a turnkey home security solution. Just schedule an appointment for a technician to drop by, then sit back and relax, and voilà! It's home protection without the potential problems.
On the other hand, DIY home security systems are perfect for those who don't mind rolling up their sleeves and performing some light troubleshooting if needed. It's normally fast, easy, and dare we say… fun! Once the system is up-and-running, DIYers can take the money saved on installation fees and have a nice dinner on the town, or save it for a rainy day.
Whether you go with professional install or DIY home security, it really depends on the type of person you are. Our home security experts put together the following 'pros & cons' list to help you along.
DIY Home Security Systems
Pros
Simple setup without drilling into walls or messing with wiring
No need to pay a steep installation fee
Either self-monitor or (usually) get professional monitoring
Satisfaction of installing your own home security system
Cons
DIY can become a bit technical at times
Requires 30 min. to an hour of focused time
You may install your system incorrectly
Can be frustrating talking to techs on the phone
Professionally Installed Home Security Systems
Pros
Installation experts get it right the first time
The installation tech will educate you on the system
Any maintenance or repairs are often included
You don't have to lift a finger, it's that convenient
Cons
Often requires an expensive installation fee
Must bring a stranger (technician) into your home
Typically requires a contract on leased equipment
Not easy to move the equipment when you move
The best way to determine whether you want your home security system professionally installed or if you would rather do it yourself is to ask yourself the following questions.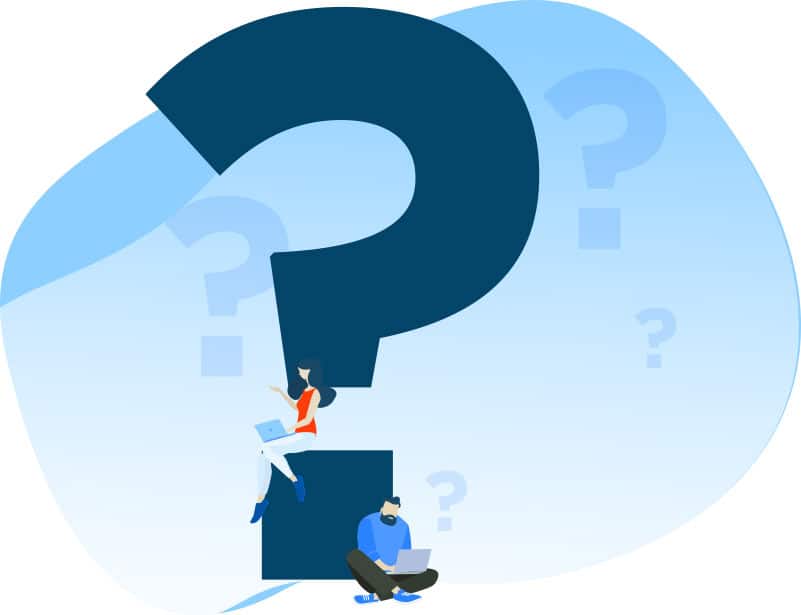 Who would make the top 10 home security systems list?
It's a valid question — do you really know your options? It's not important that you know the best home security systems like the back of your hand. But it is important that you understand the basic rundown of the industry leaders. We're talking brands like SimpliSafe, Frontpoint, Vivint, ADT, Deep Sentinel, Abode Security, Ring Alarm, Protect America, Nest Secure, and last but not least, Brinks Home Security. Our home security experts found these top 10 home security systems to be "best by test." That means countless hours of researching, testing, and reviewing.
Now again, you don't have to concern yourself with every little detail (that's what we're here for!). But you do have to understand the critical categories, like features and tech, plans and pricing, installation, customer service, monitoring options, home automation, etc. This way you'll have the confidence to make an educated purchase when the time comes. And don't worry, you're in good hands. We created this top 10 list for that very reason — to help you on your way!
What are some of the best DIY home security systems?
DIY home security systems are exploding in popularity, and for good reason. Most people don't want to wait around for an installation tech, or drill holes and mess with complicated wiring. After all, it's the 21st century, and we can now purchase DIY home security systems that can be installed in just minutes. The best DIY home security systems are pre-configured at the factory and ready to perform right out-of-the-box. Some companies, like SimpliSafe for example, make it so simple to set up and use that you'll be wondering what to do with all the extra time on your hands. At any rate, be sure you know what the best DIY home security systems are, and what they offer in terms of protecting your home and family.
Do I have the skills required to install a home security system?
Having some basic electrical or home repair knowledge about how things work will ensure you are able to tackle a project such as this without professional assistance. If you don't even have a basic idea about home repairs and how things generally work, you might consider having your security system professionally installed. Especially if wiring is involved.
However, with that being said, there are some wireless DIY home security systems that are simple plug-in and use installations. So if you choose to do the installation yourself and you are not technically inclined, you might specifically look for a security system that is wireless and known for being easy to install.
If I choose to install a security system myself and I run into problems, am I capable of troubleshooting the issues to fix those problems, or will I end up doing more harm than good?
Even if you know a thing or two about home repairs, you could still run into problems when attempting to install your new security system. So, if you have the slightest doubt about being able to do the install as well as troubleshoot any issues that might arise, you might want to go with a professionally installed security system.
Do I have the necessary tools to install a home security system?
Some security systems require incorporating your new system with your existing wiring which means you will need to have the right tools for the job. Anytime you're dealing with wiring and electricity, you really need to know exactly what you're doing and have the tools to do it properly. Otherwise, you could end up damaging your new equipment, your existing wiring, or creating a fire hazard if it is not installed properly. So unless you truly know what you're doing, you should probably opt for professional installation, especially if your new security system will need to be hardwired. If you choose a DIY wireless security system, most on the market today are fairly intuitive and easy to install. And, many of them don't require any special tools or knowledge to get the job done.
Can I afford to have a new home security system professionally installed?
A security company will make more money if you opt for a professionally installed system. Generally, in this instance, a security company will oftentimes give you the equipment for free and provide you with a free installation. However, in exchange, they will require you to sign a long-term monitoring agreement. Therefore, you will need to be willing to sign a long-term contract and pay for that service.
Will I be able to take time off work or arrange for someone to be at my home if I choose to have a security system installed?
If you have your security system professionally installed, you will need to be able to take time off work or arrange for someone to be at your home while the system is being installed which could take a few hours or more.
Will I be moving anytime soon? If so, do I want to take my new security system with me or leave it? If I take it with me, can I afford to pay to have my system reinstalled at my new location?
If you don't plan on staying in your home for an extended amount of time, you might want to consider a DIY wireless security system so you can easily take it with you when you move unless you are willing to pay to have a wired system moved and reinstalled at your new location.
As a renter, will my landlord allow me to install a hardwired security system or will I need to choose a DIY wireless installation?
Generally, most renters choose a DIY wireless installation because their landlord won't allow holes to be drilled in the ceilings and walls. And because most landlords don't want a third-party contractor tapping into the existing wiring which could create a liability for them should a fire occur.
If I choose a professionally installed home security system, am I willing to wait for an available installation appointment?
If you opt for a DIY wireless installation, you can immediately install your new system when it arrives. However, with a professional installation, you might have to wait a week or more for the next available installation appointment. Although, there are some security companies who offer same day installation, but those are few and far between.
Would I be more comfortable having someone install my new home security system so I can be there for them to show me how to set it up and use it?
When you have your new security system professionally installed, the technician will be there to help you set everything up properly, show you how to configure it and pair it with your internet and mobile devices, then show you how to use everything. However, if you opt for a DIY installation, you will have to learn how to do those things on your own.
What is the Right Fit for You and Your Family?
Buying a home security system is a personal thing. A system should fit you and your family's needs and home. Our guides are useful and fitting for a majority of visitors, but everyone's situation is unique, so it's important to do your own research and diligence to ensure you're making the right choice. Consider the following questions: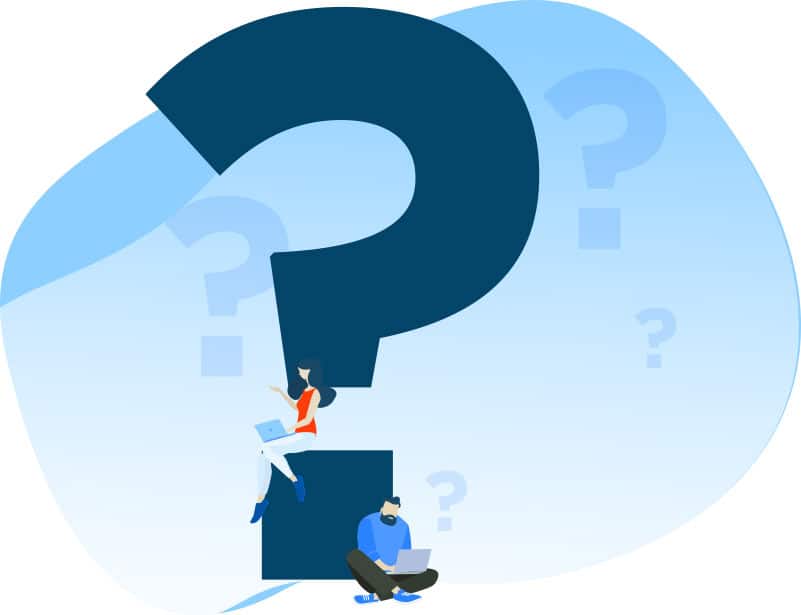 Am I comfortable with the ongoing costs of a monitored security system?
Many families prefer a system with 24/7 monitoring so if the alarm is tripped, there is peace of mind knowing that an expert emergency response center can respond and dispatch authorities. Generally speaking, most major security companies offer (and even require) monitoring, which comes at a cost. If you just want to know if your alarm has been triggered through either alerts or the sound of the alarm, an unmonitored system may do the trick. However, if you want the authorities to be alerted if you're not around, can't get to the phone or you're in trouble, having 24/7 monitoring is crucial.
Is it necessary to have 24/7 monitoring?
Most monitoring that is offered is 24 hours/day, 7 days/week. If you find a company offering paid monitoring systems that don't have around the clock monitoring, we would suggest shopping around to learn more about your options.
Is professional installation necessary?
Professional installation was practically the only way to put in a home security system 15 years ago. Technology has come such a long way that DIY systems can offer the same level of security (and often more) with a self installed system. Further, there can be additional benefits to a DIY system because they're typically much easier to transfer to another home if you move. For someone looking for a more complex setup like home automation, or someone that wants a trained expert to make the recommendation for the setup, expert installation is a great option. We've found that most people that were apprehensive about self installing a home security system actually ended up finding the process very easy. There are companies out there like Frontpoint that are known to be particularly helpful in this stage.
Should I have a wired or wireless system?
There are many different ways to answer this questions, but we've found that it generally boils down to this: If your home is already wired, it may be the easiest option. If your home is not pre-wired for security, a wireless system is perfectly fine. If you do have a wired system, while not imperative, we would recommend having cell communication with the monitoring company so your system could send a signal to them even if there is a power failure or a burglar cuts the phone line.
Do I need cameras, or will sensors be sufficient?
It depends on the size and layout of the home and the monitoring goals. The benefits of cameras are that you can get visual confirmation of any activity happening inside or outside the home. If video is part of your monitoring package, it can be a huge advantage in the event of a break-in because the monitoring company can report visual confirmation of the activity directly to the police to expedite the dispatching of personnel.
Should I get a system with home automation features?
Many of today's most popular security systems come equipped with home automation features right out of the box. Furthermore, they often can be expanded on as you get comfortable with your system and your families needs. Some people will start with a basic setup that has the ability to upgrade, but then add additional cameras, home thermostats, sensors, voice controls etc. We recommend doing some research on what's available in today's home automation ecosystem and finding out what you desire to have and what can fit inside the current budget.
Is a keypad or touchscreen control panel better?
This is based on user preference, but many security systems are most commonly controlled by a smartphone app, so often times it is sufficient (and easier for guests) to just have a keypad and then utilize the app for controlling the system on a day-to-day basis. If you prefer a fancy experience and easier control right on your wall (or wherever the base is located) then a color touchscreen is a great option.
How important/convenient would it be to control your security system from your phone?
Many people don't realize how easy and convenient it can be to control their alarm system from their phone. If you're smartphone savvy, we highly recommend looking more into the app of the security system to make sure there is a good user experience and full control from the app.
How important is a company's reputation for customer service?
Customer service is often overlooked in an industry like this where people don't think they're ever going to talk to their alarm company. We have first hand experience dealing with these companies (as customers ourselves) and firmly believe that customer service is very important. Especially for a DIY install system, having the ability to pick up the phone and get a security consultant on the line quickly to help you get setup or troubleshoot a problem, is critical.
What issues do I need to consider if I have pets?
Having pets means you will need to consider their size, movements, and any other factors that could cause problems. For example, if you have pets that are over 30 pounds, you will need a security system whose motion sensors can be adjusted or a system that can be installed in such a way that your large pets won't cause false alarms to be sent every time your pet moves. If you have large pets, you might want to consider skipping the motion sensors and rely more on the window and door sensors which aren't triggered by movement but are triggered when a window or door is opened.
Do I need a system that has a medical alert option?
If you have a family member or loved one who needs a medical alert option, such as a senior member of your family, or one with a disability, you might want to consider a system that includes one or more medical alert options so you can monitor their movements. You might also want to look for one that has a panic button and a two-way talk feature so they have access to immediate assistance whenever they need it.
Do I need a two-way talk feature?
Most people who purchase a home security system want a two-way talk feature included. This feature allows you to communicate with the monitoring center through the keypad or other home automation feature should the need arise.
Should I get a video doorbell?
Video doorbells, which generally come with a two-way talk feature, are important for any number of reasons. If you want to be able to see and communicate with someone at your door before you open it. If you want to have a recording of who's coming and going from your property while you're not there, to help protect yourself from porch pirates stealing your packages or other belongings, to have a video recording to give to the police if your home is broken into, to keep an eye on your kids and/or pets while they are in your front yard area, etc.
Do I need any handsfree features?
Handsfree features usually work in conjunction with your mobile device and/or your home automation system. Of course, you know you can use the voice option with Alexa and other home automation systems to control your equipment. But some security systems also have a handsfree feature that will work with your mobile device or a key fob to detect when you are within range of your system. And when you are within that range, it will automatically unlock your door and disarm your security system for you, handsfree. So if this is a convenience factor you'd like to have, then yes, you do need to look for a system that has handsfree options.
Geotracking works similar to the handsfree feature. When geotracking is included with your home security system, it works with the GPS feature on your smartphone, as long as you have the location services enabled. This feature will detect your location (as long as you have your phone with you) and you can preset rules as to how you want to use that feature. You can lock/unlock your door, arm/disarm your security system, turn your lights on or off, set the preferred temperature on your thermostat so it's comfortable when you arrive. You can even preset it to close your garage door if you forget and it will do so once you've traveled beyond a certain range.
Basic Features That You Need in a Home Security System
While considering which home security system you should buy, there are some basic features most people find necessary. Here are the most common features people look for when buying a new home security system.
Control Panel
24/7 Monitoring
Window and Door Sensors
Motion Detectors
Wireless Technology
Video and/or Doorbell Cameras
Two-Way Talk Communication
Panic Button
Cellular Backup
Environmental Disaster Protection
Home Automation Features
Mobile App
What home security features and options you need will depend on your particular situation. For example:
Home Security Needs for Homeowner's with a Family
If you own your own home, have a family, and enough money in your monthly budget, you're probably going to want the works. Your entire family, their security, their individual needs, and the control and convenience factors could leave you needing every security/home automation feature available.
You will probably want good security cameras and/or doorbell cameras so you can see who's coming and going, as well as what's happening in and around your home at all times. You might also want the panic button and the two-way talk feature so your family can instantly call for help when needed. Window and door sensors and equipment that offers a cellular backup option so you don't have to worry about the loss of security if any lines are cut or you lose power. Perhaps some environmental sensors to protect you and your family from fire or water intrusion events. And, of course, the convenience of home automation features so you can control and manage your home handsfree and/or remotely.
Home Security Needs for Renters
If you are a renter, your needs will be a bit different. For example, you will probably need a portable security system. A portable system is one that is wireless and usually a DIY installation. This will keep you from having to drill holes in your landlord's walls, which could cost you in repair damages when you move out. Additionally, you will only need indoor cameras versus outdoor and doorbell cameras (in most cases). You might also consider window and door sensors, environmental sensors for smoke and water intrusion, a control panel with a panic button and two-way talk feature, and any home automation equipment you choose.
Home Security Needs for People Who Travel
If you travel often, your needs will focus more on being able to remotely access, monitor, and control your home security and home automation features. For example, if you travel, you might need to remotely unlock your doors for family or guests, turn your lights on and off to make it look like you're home, turn your thermostat up if an extended freeze is expected, high-quality security cameras and doorbell cameras to monitor your home and property while you're not there. You will also want all the basic security equipment as well, such as a control panel, window and door sensors, motion detectors, environmental protection sensors to protect your home from intruders or potential disasters such as a fire or pipe break, etc.
Home Security Needs for Seniors
If you are a senior, there are some extra security and home automation features you might consider in addition to the basics. For example, if you have mobility issues, you will probably want as many home automation features as you can get your hands on. These will allow you to remotely access, monitor, and control your entire home security system and much of your home's equipment such as door locks, window blinds, small appliances, thermostat, garage door, and more. Having such features will enable you more flexibility with remote or voice controls and without having to physically handle these systems manually.
Another feature most people, not just seniors, love is the medical alert device. While this is called a medical alert device, it can also be used as a personal protection device because it uses GPS tracking and a connection to a monitoring center to locate and communicate with anyone who's wearing one. All you have to do is push the panic button and you will be connected to someone who can help with any emergency you might be facing.
There are also some other unique features available that you might have never heard of before, but they really do exist. For example, you've probably heard of the Jitterbug cellphone for seniors and it's great! But you might not have heard of anti-scald attachments for your faucets, the MD2 Plus Pill Dispenser (which is a locked automatic pill dispenser), a security pole to help you stand up from lying or sitting, location tracking devices to help if you ever get lost or disoriented, health and activity monitors, and more!
Why Are You Buying?
Oftentimes the home security system and home automation system you choose will greatly depend on the reason you have decided to buy one in the first place. For example, you might need one or more of the following, depending on the reason you've chosen to buy a home security system.
Home Security with Video Surveillance
Home Automation Features with Remote Controls
Cameras with Wide-Angle Lenses and Night Vision
High-Quality Doorbell Cameras
24/7 Monitoring Services
Video Recording with Cloud Storage Services
Nanny Cams
Remote Pet Monitoring with Interactive Features
Geotracking Features for Handsfree Control
Environmental Disaster Protection
Cellular Backup
There are plenty of events that cause people to want home security and home automation systems. For example:
Do you want peace of mind?
If you simply want to protect your home and family and want the peace of mind that comes with knowing you can monitor them at all times and react immediately if necessary, there's nothing better than buying an advanced home security system with multiple home automation features. Features such as high-quality video surveillance cameras, doorbell cameras, a mobile app, environmental disaster protection (for fire and water intrusion), an advanced control panel with a panic button, loud siren, and two-way talk, etc.
Do you want to feel more secure?
Perhaps you have been exposed to a traumatic event such as being stalked, attacked, or cyber-bullied, etc. at some point in your life and you just want something to make you feel more secure. In this case, you will probably want a security system that has a quality control panel with a panic button, loud siren, two-way talk feature, high-quality surveillance cameras with real-time recordings and cloud storage, a doorbell camera, and some home automation features that will enable you to monitor and control your system remotely. These will also give you the backup and proof you need if for any reason you have to get the authorities involved.
Have there been recent break-ins in your neighborhood?
If your neighborhood is experiencing car break-ins, home invasions, burglaries, or other property crimes, you might consider home security systems that have high-quality outdoor HD video cameras. You will probably want high-definition video and doorbell cameras with wide-angle lenses, night vision, a two-way talk feature, loud siren, and cloud storage for the recordings. Additionally, you will probably also want to monitor your home and property in real-time via the mobile app.
Another great feature, in addition to the basic home security equipment, is the array of home automation features that allow you to remotely access, monitor, and control your security system and other equipment in your home.
Do you want to keep an eye on your nanny?
If you have a nanny, it's natural to want to have the capability of watching over your kids when you're not home. So in this case, the most important thing you will need is some high-quality nanny cams with cloud storage for the recordings. You might also need to be able to remotely lock and unlock your doors, etc. Just remember, that every state and municipality has different laws regarding privacy; therefore, you will need to make sure you know exactly where you can and can't record your nanny.
Are you a senior who wants to live at home longer?
If you are a senior and want to live at home longer, but your children are worried about your health and safety, a home security system might be just what you need to keep both of you happy.
A home security system with medical alert options would provide you with a way to immediately reach someone if an emergency were to occur. Many home security systems with medical alert options come with medical pendants, 24/7 monitoring, a control panel with a two-way talk feature, panic buttons, etc. And, the home automation equipment has voice controls so you can lock/unlock doors, turn lights off/on, open/close blinds, work small appliances, control your thermostat, and more.
So needless to say, if you had all that, your family would feel much more comfortable knowing you had everything you needed to live alone including immediate access to assistance at the push of a button.
Do you want to keep an eye on your pets?
If you are a pet owner, then one of your needs might be to keep an eye on your pets. So if you're shopping for a security system, you will also want to make sure you buy one that has great cameras and the right motion sensors, especially if you have any pets that are over 30 pounds. In addition, making sure you have environmental sensors for smoke and water intrusion will give you an extra layer of protection for your pets while you're not home.
Are you a single parent?
As a single parent, having a security and home automation system will provide an extra layer of security you wouldn't otherwise have. However, there are certain things you might consider before deciding which system to buy. For example, a two-way talk feature, whether that be on the control panel or the doorbell, allows your kids to communicate with you and the monitoring center should the need arise. And they will never have to open the door without first knowing who is there.
Additionally, having quality cameras so you can check-in on your kids via a mobile app to make sure they're doing their homework, chores, or just to make sure they're OK is an invaluable feature. Then there's 24/7 monitoring that will give you an extra set of eyes, environmental sensors that will alert you if smoke or water intrusion is detected, a loud siren on the control panel that will give you a little extra time to react, as will sensors for your windows and doors, not to mention that having an alarm is a huge deterrent in itself.
Have you experienced an environmental disaster in the past?
If you've ever personally experienced an environmental disaster first hand, you know it's something you'll never forget. Something that never completely leaves your mind. If this is you, getting a home security system with environmental disaster protection is priceless. The fire and water intrusion sensors will alert you immediately, whether your home or not, if smoke or water is detected. This will enable you to respond quickly and could help save your life!
Are your hands always full with kids, groceries and pets?
If your hands always seem to be full, then home automation is something you will probably want to consider. When you have kids, pets, or are generally just a busy person and your hands are always full, having smart locks and lights will give you a handsfree feature you probably need. Many home automation features work remotely with your smartphone or a key fob and will lock/unlock your doors, turn your lights on, open/close your garage door, and even arm/disarm your alarm system once you come into or go out of range. Once you've experienced this kind of convenience, you'll probably wonder how you ever lived without it!
Are Home Security Systems Worth the Price?
In the vast majority of cases, home security is undoubtedly worth the price. Crime can happen even in the nicest and most secure of neighborhoods, although it's much less likely to occur there. In truth, no matter where you live, there's always a chance your home could be broken in to. But it's not just about crime. There are fires, floods, and other kinds of natural and man-made disasters that a security system can alert you to. That's true whether you're in the home or somewhere else at the time, and it's important that you know what's going on.
Some people think that the cost of home security isn't in their budget. But there are so many good choices on our list that really don't cost a lot upfront or monthly. Most people can at least afford a monitoring system, and that can give most the peace of mind they're looking for. If you want to have a good home security system you can trust and rely on, the above list will give you plenty of great options to choose from.
At the end of the day, the best home alarm system is the one that covers your needs and meets your requirements. If it gives you security, protection, and peace of mind, then it's the right choice.
Still undecided? Take a look at the below categories to further narrow down your choices by the type of system.
Home Security System Reviews (By Category)
Best Overall – "Best" depends on the shopper, but here are overall security company rankings that account for equipment selection, ease of use, customer service and other important factors. See our reviews for details about features that matter most to you.
Best Home Security Monitoring Response Times – Monitored home security systems send alert signals to emergency operators. An alert's processing time can depend on the home security system setup, the technologies used at the monitoring center, the quality of staff training and more.
Best Home Security Customer Service – When it comes to home security, helpful customer service helps ensure safety and peace of mind. Choose a company known for great customer service with help from our ratings.
Best Home Security Mobile App – The leading home security companies offer mobile apps to arm/disarm their alarm systems. Besides arming and disarming, the top apps support functions such as real-time viewing of security camera footage and remote control of home lighting.
Most Affordable Home Security Systems – Affordable home security can be high quality. Top companies provide equipment at low cost and go beyond the basics of entry sensors and motion detectors. Our favorites among the most affordable security systems support remote alarm control, panic buttons, smoke detector monitoring and other useful features.
Best Home Automation Features – Top security companies make it easy to centralize control of home lighting, heating, appliances and more. Home automation can be controlled with the security system's wall control panel or mobile app.
Best Professional Installation Security Company – While some security systems are user-installed (DIY), some companies offer or require professional installation. Professional installation is available for hardwired and wireless home security systems. Often this service is free.
Best DIY Install Home Security System – Do-it-yourself home security! Set up wireless security equipment without bringing a technician into your home. Find the best DIY security systems with help from our ratings.
Best Home Security Systems Without Monitoring – Connecting to emergency monitors is usually a big appeal of home security, but sometimes customers choose to rely just on a siren. The following companies sell equipment that can continue to work when unmonitored.
Best Wireless Home Security System – Advantages of wireless home security are drill-free installation, flexibility and portability. Wireless systems are ideal for renters and also preferred by many homeowners. Choose the best wireless security system with help from our ratings.
Best Home Security Systems With Cameras – Security cameras help deter and solve crimes, plus owners find them useful as baby monitors and for pet surveillance. Today's best security systems feature high-definition cameras with motion detection, night vision, mobile access and cloud storage.
Best No-Contract Home Security System – Most top security companies require customers to sign contracts for long-term monitoring service. Terms normally range from one to five years, but see below for an exception.
Best Home Security Systems Without Landline – Landlines are a thing of the past. Most modern home security systems do not require a landline and rely off of cellular and wireless connectivity.