Additional Home Security System Review Categories
Our Methodology: How We Ranked Our Top 10 Home Security Systems
Our home security experts and editorial team are deeply embedded in the industry. We're among the first to learn about new security systems and ways to shore up your home defense. We're constantly researching the market, scouring through security websites and forums, reading user reviews, ratings, and the like. Sure enough, by using our in-depth research, you can get a full and accurate picture of the best home security systems on the market today.
Our approach is to begin with a wide-angle view, and then zoom in to cover the features, benefits, and details of a home security system. Everything we create — from product comparisons, to guides, tools, etc. — undergoes rigorous fact-checking. Our security experts and editorial team adhere to our sky-high standards for accuracy and objectivity. It's what sets us apart from the other guys — the so-called "experts" out there that can lead people astray.
Pro Tip: We don't recommend trusting any "expert" industry site that doesn't readily share their editorial guidelines and/or ranking methodology. Not all advice is created equal!
How We Ranked Our Top 10 List
A whole range of factors goes into us narrowing down and ranking the best home security systems available. Our ranking factors include:
Key features and tech
Ease of use
Installation type
Equipment options
Contract length
Customer service
Overall value
Current sales and discounts
Insider buying tips
Available packages and plans
And of course, pricing!
About Our SecureScore™
We use a proprietary ranking system to give every home security system a numbered score, from 1 to 10. It's called the SafeHome SecureScore™, and it takes into account our research, testing, and other important factors regarding security systems. We think you'll find our SecureScore™ system to be the most objective and effective way to compare your options. It also allows you to see our research at-a-glance.
About Our Home Security Experts
Our team of security experts includes retired Burglary Detectives, Private Investigators, Security Directors, and other home security professionals. With over 260 years of collective experience and 10,000 hours of research under their belts, they certainly know the best ways to secure a home. You can trust the research and hands-on testing that went into our top 10 rankings above.
Did You Know: Our home security experts have worked on 20,000+ cases of burglary and theft! Their real-world experience helps to inform their research, testing, and reviews. 
Do I Really Need a Home Security System?
Well, the statistics don't lie. According to recent FBI data, over 1.2 million burglaries occurred in the US in 2018.1 While it sounds like a big number, it's actually the lowest total number of burglaries in the last 20 years.
So… this says one of two things. Either people are becoming kinder, or home security systems really work to deter criminals. We can promise you, it's not the former. In fact, studies have shown that installing a home security system can actually reduce your chances of ever being targeted by a burglar.2
Stats & Figures We Think You Should Know
7 in every 1,000 households experience a break-in
57% of burglaries involve forcible entry
6 in 10 break-ins occur in broad daylight
Burglary offenses accounted for an estimated $3.4 billion in property losses in 2018
The average burglary in 2018 resulted in $2,799 in losses
Only 13.5% of burglars are ever arrested
*Research: FBI Crime Report 2017 and 2018
In our research, we also found that break-ins are most common in southern states. In fact, Mississippi, Louisiana, and Oklahoma make up three of the top 4 states on our list of highest break-ins by state. After southern states, we found that western states are hot-spots for break-ins and burglaries. But relatively few home burglaries happen in northeastern states.
Did You Know: According to recent FBI data, New York state had the least amount of burglaries in the nation, at 176.3 out of 1,000 households. And 8 of the 10 safest states (least break-ins) are located in the Northeast.
The data shows that home break-ins are still happening across the country. After all, that's why we do what we do. Of course, there are things you can do to make your community and neighborhood a safer place to live. But at the end of the day, we believe the best way to protect your home and family is by installing a home security system. And now that the best systems are affordable, functional, and easy to use, there's really no reason not to find a security system that works for your budget and lifestyle.
What to Look for in a Home Security System
We'll be honest, purchasing a home security system is a big deal. There are lots of options out there, and each company promises to transform your house into the safest home in the neighborhood. So how do you hone in on the perfect system for you and your family? Well, you start here with our expert insight on exactly what to consider when looking for a home security system.
First off, when shopping for a home security system, there are some important features to look for. We've found that the best options on the market today have one or more of the following features:
Professional or DIY Installation
24/7 Monitoring
Wired or Wireless System
Security Cameras
Motion Detection
Home Automation
Keypad or Touchscreen Panel
Mobile Apps and Remote Controls
Solid Company Reputation
It might seem overwhelming at first. But don't worry, we break it down so that you can walk away with confidence, knowing that you have all the information you need to make a wise purchase.
We've distilled the most important factors of the home security buying experience and created this easy-reference section: Six critical things to consider before you take the plunge and purchase a home security system. So let's dive in!
DIY Systems or Professionally Installed Home Security Systems
If you're handy, we recommend choosing a DIY system. OR… if you'd prefer a visit from a technician, go with professional installation. There are advantages and disadvantages to both options. Keep in mind that DIY systems typically offer fast and easy setup, but hiccups and roadblocks can occur. So if you don't like rolling up your sleeves, consider a home security system that offers professional installation. Our pick: DIY home security systems
Professional Monitoring or Self-Monitoring
One is free. The other one costs you month after month. If you like the idea of a monitoring center keeping a close eye on your home — ready at a moment's notice to dispatch police, fire, or EMS — then we recommend 24/7 professional monitoring. Sure, it comes at a cost, but it also comes with peace of mind. Your other option is to self-monitor with a DIY system. We like the latter option, as it saves you another monthly bill. Our pick: Depends on your budget.
FYI: 24/7 professional monitoring can cost you between $10 per month and $65 per month, but the industry standard is about $40 per month for around-the-clock protection.
Contract Length
A system that requires a contract might be a smart choice for those who are cash-strapped or don't want to pay for the equipment up-front. Why? Because contract-based security systems generally don't come with upfront fees. Rather, the costs are spread out over the length of the contract. We've seen 1-year, all the way up to 5-year contracts! On the other hand, we recommend contract-free systems if you don't want to sign on the dotted line and be locked into a long-term agreement (and who does?). Our pick: No contract. 
Smart Home Automation
Alexa, lock my front door! We're strong believers that smart home automation is the 21st century way to do, well, everything.3 If you like fancy tech, we recommend choosing a security system with smart home automation features and compatibility. It should only set you back an extra $10-$20 per month (plus the cost of smart devices). And you'll be able to control your smart lights, garage door, smart locks, and more — all from your smartphone. However, if you like to keep things simple and cheap, then consider a home security system without smart home automation. Our pick: Smart home automation
Wireless Security Systems and the Size of Your Home
In our experience, you'll definitely want to consider the size of your space when looking for a security system. Let's say you live in a 3,000+ sq. ft house with 15 windows and 6 doors. If that's you, you'll need to purchase additional door and window sensors with your package. From what we've seen, most companies only offer 5-piece, 10-piece, or 14-16 piece kits. Now, if you live in a one-bedroom apartment, you can just go with a base package and upgrade from there. No need to complicate things! Our pick: Depends on home size
Home Security Systems with Cameras
Some companies don't offer any security cameras, while others offer both indoor and outdoor cams. So if you have visions of equipping your home with video surveillance, you'll want to consider your options here. The last thing you want is to purchase a system that you think checks all the boxes, only to find it's not compatible with cameras. And remember, many cameras come with 1080p HD resolution, night vision, the works. We think they're a great way to safeguard your home and family. Our pick: Home security cameras
So there you have it! The most important things to consider when looking for a home security system. If you keep these six considerations in mind before you pull out your pocketbook or purse, you're much more likely to make a wise home security purchase. After all, a little planning and forethought goes a long way — especially when it comes to protecting your home.
FYI: The most affordable home security systems offer intrusion protection only. Mid-level systems offer intrusion protection + home automation features. And the most expensive, top-notch systems offer intrusion protection + home automation + video surveillance.
Professionally Installed vs DIY Home Security Systems
We briefly touched on this above, but it's worth digging into further. We think a professionally installed system is ideal if you hate fussing with new gizmos and gadgets. But you'll usually have to pay a one-time installation fee of $100-$200 for turnkey installation. Also, you'll have to allow a technician into your home, which some people have a problem with. The good thing about professional installation is that you won't break a sweat, and you'll have your system installed right the first time.
On the other hand, DIY home security systems are exploding in popularity. We recommend these systems if you don't mind rolling up your sleeves and performing some light troubleshooting if needed. In our experience, DIY installation is normally fast, easy, and dare we say… fun! Once it's up-and-running, you can take the money saved on installation fees and have a nice dinner on the town, or save it for a rainy day.
Whether you go with professional install or DIY home security, we think it really depends on the type of person you are.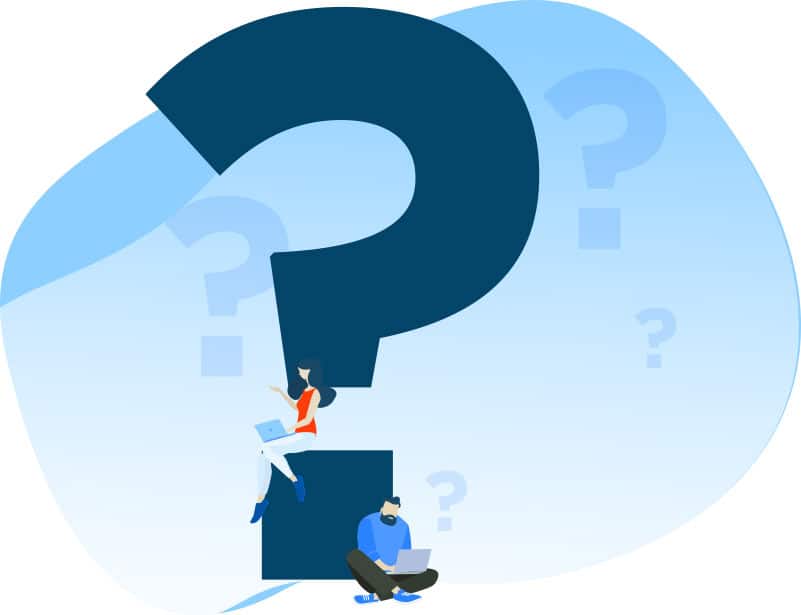 Who would make the top 10 home security systems list?
It's a valid question — do you really know your options? It's not important that you know the best home security systems like the back of your hand. But it is important that you understand the basic rundown of the industry leaders. We're talking brands like SimpliSafe, Frontpoint, Vivint, ADT, Deep Sentinel, Abode Security, Ring Alarm, Protect America, Nest Secure, and last but not least, Brinks Home Security. Our home security experts found these top 10 home security systems to be "best by test." That means countless hours of researching, testing, and reviewing.
Now again, you don't have to concern yourself with every little detail (that's what we're here for!). But you do have to understand the critical categories, like features and tech, plans and pricing, installation, customer service, monitoring options, home automation, etc. This way you'll have the confidence to make an educated purchase when the time comes. And don't worry, you're in good hands. We created this top 10 list for that very reason — to help you on your way!
What are some of the best DIY home security systems?
DIY home security systems are exploding in popularity, and for good reason. Most people don't want to wait around for an installation tech, or drill holes and mess with complicated wiring. After all, it's the 21st century, and we can now purchase DIY home security systems that can be installed in just minutes. The best DIY home security systems are pre-configured at the factory and ready to perform right out-of-the-box. Some companies, like SimpliSafe for example, make it so simple to set up and use that you'll be wondering what to do with all the extra time on your hands. At any rate, be sure you know what the best DIY home security systems are, and what they offer in terms of protecting your home and family.
Do I have the skills required to install a home security system?
Having some basic electrical or home repair knowledge about how things work will ensure you are able to tackle a project such as this without professional assistance. If you don't even have a basic idea about home repairs and how things generally work, you might consider having your security system professionally installed. Especially if wiring is involved.
However, with that being said, there are some wireless DIY home security systems that are simple plug-in and use installations. So if you choose to do the installation yourself and you are not technically inclined, you might specifically look for a security system that is wireless and known for being easy to install.
If I choose to install a security system myself and I run into problems, am I capable of troubleshooting the issues to fix those problems, or will I end up doing more harm than good?
Even if you know a thing or two about home repairs, you could still run into problems when attempting to install your new security system. So, if you have the slightest doubt about being able to do the install as well as troubleshoot any issues that might arise, you might want to go with a professionally installed security system.
Do I have the necessary tools to install a home security system?
Some security systems require incorporating your new system with your existing wiring which means you will need to have the right tools for the job. Anytime you're dealing with wiring and electricity, you really need to know exactly what you're doing and have the tools to do it properly. Otherwise, you could end up damaging your new equipment, your existing wiring, or creating a fire hazard if it is not installed properly. So unless you truly know what you're doing, you should probably opt for professional installation, especially if your new security system will need to be hardwired. If you choose a DIY wireless security system, most on the market today are fairly intuitive and easy to install. And, many of them don't require any special tools or knowledge to get the job done.
Can I afford to have a new home security system professionally installed?
A security company will make more money if you opt for a professionally installed system. Generally, in this instance, a security company will oftentimes give you the equipment for free and provide you with a free installation. However, in exchange, they will require you to sign a long-term monitoring agreement. Therefore, you will need to be willing to sign a long-term contract and pay for that service.
Will I be able to take time off work or arrange for someone to be at my home if I choose to have a security system installed?
If you have your security system professionally installed, you will need to be able to take time off work or arrange for someone to be at your home while the system is being installed which could take a few hours or more.
Will I be moving anytime soon? If so, do I want to take my new security system with me or leave it? If I take it with me, can I afford to pay to have my system reinstalled at my new location?
If you don't plan on staying in your home for an extended amount of time, you might want to consider a DIY wireless security system so you can easily take it with you when you move unless you are willing to pay to have a wired system moved and reinstalled at your new location.
As a renter, will my landlord allow me to install a hardwired security system or will I need to choose a DIY wireless installation?
Generally, most renters choose a DIY wireless installation because their landlord won't allow holes to be drilled in the ceilings and walls. And because most landlords don't want a third-party contractor tapping into the existing wiring which could create a liability for them should a fire occur.
If I choose a professionally installed home security system, am I willing to wait for an available installation appointment?
If you opt for a DIY wireless installation, you can immediately install your new system when it arrives. However, with a professional installation, you might have to wait a week or more for the next available installation appointment. Although, there are some security companies who offer same day installation, but those are few and far between.
Would I be more comfortable having someone install my new home security system so I can be there for them to show me how to set it up and use it?
When you have your new security system professionally installed, the technician will be there to help you set everything up properly, show you how to configure it and pair it with your internet and mobile devices, then show you how to use everything. However, if you opt for a DIY installation, you will have to learn how to do those things on your own.
What's the Right Fit for You and Your Family?
Investing in a home security system doesn't have to be a big ordeal. But we understand, you want to find the right fit for your home and family. Everyone's situation is unique, so it's important to do your research and due diligence to ensure you're making the right choice. Thankfully, it's never been easier to find the information you need to make a wise choice. We've put together a few questions and answers to help you on your journey of finding the best home security system: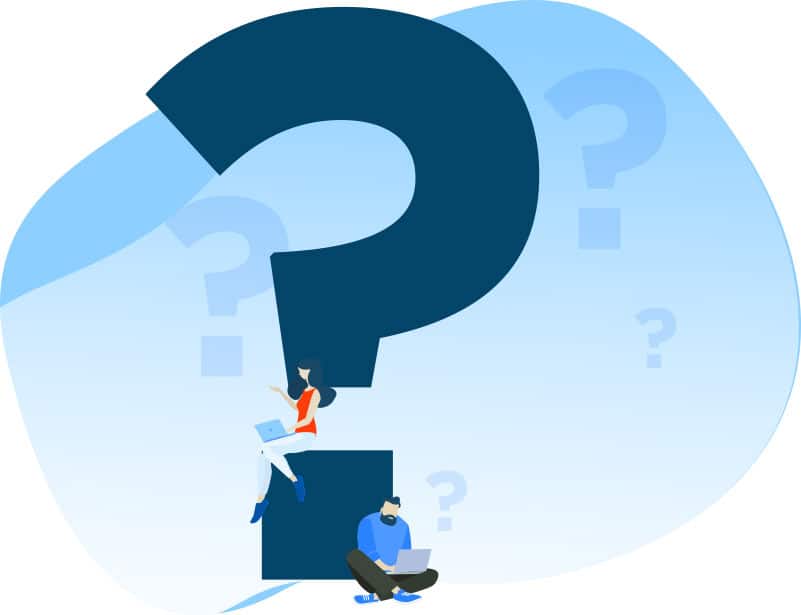 Am I comfortable with the ongoing costs of a monitored security system?
Many families prefer a system with 24/7 monitoring so if the alarm is tripped, there is peace of mind knowing that an expert emergency response center can respond and dispatch authorities. Generally speaking, most major security companies offer (and even require) monitoring, which comes at a cost. If you just want to know if your alarm has been triggered through either alerts or the sound of the alarm, an unmonitored system may do the trick. However, if you want the authorities to be alerted if you're not around, can't get to the phone or you're in trouble, having 24/7 monitoring is crucial.
Is it necessary to have 24/7 monitoring?
Most monitoring that is offered is 24 hours/day, 7 days/week. If you find a company offering paid monitoring systems that don't have around the clock monitoring, we would suggest shopping around to learn more about your options.
Is professional installation necessary?
Professional installation was practically the only way to put in a home security system 15 years ago. Technology has come such a long way that DIY systems can offer the same level of security (and often more) with a self installed system. Further, there can be additional benefits to a DIY system because they're typically much easier to transfer to another home if you move. For someone looking for a more complex setup like home automation, or someone that wants a trained expert to make the recommendation for the setup, expert installation is a great option. We've found that most people that were apprehensive about self installing a home security system actually ended up finding the process very easy. There are companies out there like Frontpoint that are known to be particularly helpful in this stage.
Should I have a wired or wireless system?
There are many different ways to answer this questions, but we've found that it generally boils down to this: If your home is already wired, it may be the easiest option. If your home is not pre-wired for security, a wireless system is perfectly fine. If you do have a wired system, while not imperative, we would recommend having cell communication with the monitoring company so your system could send a signal to them even if there is a power failure or a burglar cuts the phone line.
Do I need cameras, or will sensors be sufficient?
It depends on the size and layout of the home and the monitoring goals. The benefits of cameras are that you can get visual confirmation of any activity happening inside or outside the home. If video is part of your monitoring package, it can be a huge advantage in the event of a break-in because the monitoring company can report visual confirmation of the activity directly to the police to expedite the dispatching of personnel.
Should I get a system with home automation features?
Many of today's most popular security systems come equipped with home automation features right out of the box. Furthermore, they often can be expanded on as you get comfortable with your system and your families needs. Some people will start with a basic setup that has the ability to upgrade, but then add additional cameras, home thermostats, sensors, voice controls etc. We recommend doing some research on what's available in today's home automation ecosystem and finding out what you desire to have and what can fit inside the current budget.
Is a keypad or touchscreen control panel better?
This is based on user preference, but many security systems are most commonly controlled by a smartphone app, so often times it is sufficient (and easier for guests) to just have a keypad and then utilize the app for controlling the system on a day-to-day basis. If you prefer a fancy experience and easier control right on your wall (or wherever the base is located) then a color touchscreen is a great option.
How important/convenient would it be to control your security system from your phone?
Many people don't realize how easy and convenient it can be to control their alarm system from their phone. If you're smartphone savvy, we highly recommend looking more into the app of the security system to make sure there is a good user experience and full control from the app.
How important is a company's reputation for customer service?
Customer service is often overlooked in an industry like this where people don't think they're ever going to talk to their alarm company. We have first hand experience dealing with these companies (as customers ourselves) and firmly believe that customer service is very important. Especially for a DIY install system, having the ability to pick up the phone and get a security consultant on the line quickly to help you get setup or troubleshoot a problem, is critical.
What issues do I need to consider if I have pets?
Having pets means you will need to consider their size, movements, and any other factors that could cause problems. For example, if you have pets that are over 30 pounds, you will need a security system whose motion sensors can be adjusted or a system that can be installed in such a way that your large pets won't cause false alarms to be sent every time your pet moves. If you have large pets, you might want to consider skipping the motion sensors and rely more on the window and door sensors which aren't triggered by movement but are triggered when a window or door is opened.
Do I need a system that has a medical alert option?
If you have a family member or loved one who needs a medical alert option, such as a senior member of your family, or one with a disability, you might want to consider a system that includes one or more medical alert options so you can monitor their movements. You might also want to look for one that has a panic button and a two-way talk feature so they have access to immediate assistance whenever they need it.
Do I need a two-way talk feature?
Most people who purchase a home security system want a two-way talk feature included. This feature allows you to communicate with the monitoring center through the keypad or other home automation feature should the need arise.
Should I get a video doorbell?
Video doorbells, which generally come with a two-way talk feature, are important for any number of reasons. If you want to be able to see and communicate with someone at your door before you open it. If you want to have a recording of who's coming and going from your property while you're not there, to help protect yourself from porch pirates stealing your packages or other belongings, to have a video recording to give to the police if your home is broken into, to keep an eye on your kids and/or pets while they are in your front yard area, etc.
Do I need any handsfree features?
Handsfree features usually work in conjunction with your mobile device and/or your home automation system. Of course, you know you can use the voice option with Alexa and other home automation systems to control your equipment. But some security systems also have a handsfree feature that will work with your mobile device or a key fob to detect when you are within range of your system. And when you are within that range, it will automatically unlock your door and disarm your security system for you, handsfree. So if this is a convenience factor you'd like to have, then yes, you do need to look for a system that has handsfree options.
Geotracking works similar to the handsfree feature. When geotracking is included with your home security system, it works with the GPS feature on your smartphone, as long as you have the location services enabled. This feature will detect your location (as long as you have your phone with you) and you can preset rules as to how you want to use that feature. You can lock/unlock your door, arm/disarm your security system, turn your lights on or off, set the preferred temperature on your thermostat so it's comfortable when you arrive. You can even preset it to close your garage door if you forget and it will do so once you've traveled beyond a certain range.
Basic Components of a Home Security System
There are some basic features and components that you should look for when comparing home security systems. In our experience, here are the most important things to keep top-of-mind:
Mobile App Controls
Control Panel
Hub or Base Station
Window and Door Sensors
Motion Detectors
Wireless Technology
Video Cameras/Doorbell Cameras
Two-Way Talk
Panic Button
24/7 Cellular Monitoring
Environmental Disaster Protection
Home Automation Features
With that said, the components that you need will depend on your particular living situation and security preferences. Don't worry, this next section will really help you to identify what's worth getting, and what you can do without.
There's A System for Every Living Situation
Home Security for Homeowners with a Family
If you own your own home, have a family, and have enough cash in the ol' budget, we recommend getting "the works." This means total home security + home automation + video. These are the premium packages you see that cost upwards of $350-$700 for the equipment and around $40-$60 per month for monitoring. We suggest a top-tier plan if you're looking for total home security with video surveillance and some neat home automation features (think smart lighting, smart thermostats, garage door openers, smart locks, etc.).
Home Security for Renters
Renters need home protection, too. If you rent, you're in luck, as there are lots of affordable options that are simple to set up and take down. We recommend going with a portable system that is wireless and offers DIY installation. That way, you won't have to drill holes in your walls or fuss with the wiring. You'll also want the option to self-monitor your system using a mobile app for smartphone controls. SimpliSafe, Frontpoint, and Ring Alarm are systems that we've tested that work great for renters.
FYI: Some professionally installed home security brands offer some type of "move for free" deal, where they will reinstall your system in your new place free of charge. This is great for renters and homeowners alike.
Home Security for People Who Travel
Travel much? If so, you'll want the ability to remotely access, monitor, and control your home security and home automation features. Being out of town — whether on business or gallivanting the world for fun — brings a new set of challenges when it comes to securing your home. Thankfully, you too have options. We've researched and tested systems that allow for remote locking/unlocking of doors, remote lighting controls to make it look like you're home, freeze and flood sensors, high-resolution security cameras, and more. We recommend checking out Vivint or ADT if you're a frequent flier.
Home Security for Seniors
We always recommend that seniors look for senior-friendly features like home automation (for hands-free control), a panic button or help button, or a full-on medical alert system. The good news is that you can transform almost any house into a safe, secure, and more convenient refuge for an aging adult. In fact, we've done it! We've found that most of the top companies on our list make the grade for senior-friendly features. The alternative is to purchase a medical alert system separately from a home security system.
Why Are You Buying?
Now, it might seem like a brash question. But honestly, why are you buying a home security system? The answer to this question will most certainly lead you to the right system for your wants/needs. For instance, we've talked to people who recently experienced a traumatizing home break-in or burglary. And we've talked to others who've had a bad experience with someone they trusted — like a babysitter or contractor. There are plenty of events that cause people to purchase home security and home automation systems.
Do you want peace of mind?
Family matters… a lot! If you want to protect your home and family against the unknown, we recommend an advanced home security system with home automation features. A handful of features that we'd recommend are high-quality video surveillance cameras, a doorbell camera, mobile app, environmental disaster protection (fire/smoke, CO, water leaks, frozen pipes, etc.), an advanced control panel with a panic button, ultra-loud siren, and two-way talk.
Have there been recent break-ins in your neighborhood?
If your neighborhood has experienced car break-ins, home invasions, burglaries, or other property crimes, you might consider home security systems that offer high-quality outdoor HD video cameras. You can never be too safe, right? You'll also probably want a high-definition doorbell camera with a wide-angle lens, night vision, a two-way talk feature, loud siren, and cloud storage for the recordings. Another thing we recommend for high-crime areas is real-time self-monitoring using a mobile app.
Do you want to keep an eye on your nanny?
We think it's totally natural to want to protect your kids when you're not home. If you have a nanny, we highly recommend a high-resolution nanny cam (or several!) with cloud storage for video recordings. You might also want to install smart locks with remote locking/unlocking so that your nanny (or other service providers like a dog walker, housecleaner, contractor, etc.) can come and go without needing a key to your home.
Pro Tip: Check your local laws regarding privacy and filming indoors — even in your own home. It's against the law in some jurisdictions to film people in certain rooms without their consent.
Are you a senior who wants to live at home longer?
If you're a senior who wants to live at home longer, but your children are worried about your health and safety, a home security system can keep everyone happy (and safe!). Again, we recommend a system with a help button and 24/7 monitoring. Some packages come with an alert pendant, two-way talk feature, a panic button, etc. And, we also suggest going for something with home automation features like voice controls. This will allow you or your loved one to remotely lock/unlock doors, and control lights, blinds, small appliances, thermostats, and more — without having to lift a finger.
Are you a single parent?
As a single parent, having a security and home automation system provides an extra layer of protection you wouldn't otherwise have. Here's what we recommend in a system: First, a two-way talk feature allows your kids to communicate with you and/or the monitoring center should the need arise; also, an indoor camera will allow you to check-in on your kiddos to make sure they're doing their homework; having outdoor security cameras installed can help to deter criminals; and finally, we recommend a doorbell camera so that your kids never have to answer the door when you're not home.
Are you worried about environmental disasters?
Disasters happen. If you've personally experienced an environmental disaster, you know it's something you'll never forget. So we suggest purchasing a home security system that offers environmental disaster protection. Don't worry — most options these days offer protection against fire/smoke, carbon monoxide, freeze and floods, and so on. Trust us on this… early detection is key! Studies have shown that a small flame can turn into a big fire within 30 seconds.4 Paired with a mobile app, you'll receive instant alerts if/when environmental disaster strikes, allowing you to jump into action to save the day.
Are Home Security Systems Worth the Price?
The short answer is "you bet!" But the long answer is worth the read. In our experience, we've seen crime happen even in the nicest and most secure of neighborhoods. No matter where you live, there's always a chance your home could be targeted by cold-hearted criminals. But as you know, home security systems can protect you and your family against other disasters, too.
Did You Know: Back in the 1980s, home security systems used to be so expensive that they were out of reach for most Americans. Then, beginning in the '90s, equipment costs and monthly monitoring prices began to drop, and they continue to drop even today.
Now, if you think that home security is too expensive for you, we think you'll be surprised at how downright affordable some systems are. Chances are, you'll find something that works in your budget. We've even seen systems that cost as low as $200, with no monthly fees or contracts. So if you want an affordable home security system that you can trust to secure your home, our top 10 list above will give you plenty of great options to choose from.
At the end of the day, the best home alarm system is the one that allows you to sleep a little easier at night and lets you leave your home with confidence. If it offers you and your family protection and peace of mind, then it's probably the right choice. But if you're still undecided, we recommend taking a look at the categories below to further narrow down your options by system type.
Home Security System Reviews (By Category)
Best Home Security Monitoring Response Times – Monitored home security systems send alert signals to emergency operators. An alert's processing time, or "response time," can depend on the system setup, monitoring center technology, staff training, and other factors.
Best Home Security Customer Service – When it comes to home security, quality customer service helps to ensure safety and peace of mind. We always recommend choosing a company known for great customer service.
Best Home Security Mobile App – The leading home security brands offer mobile apps for remote smartphone controls. The top apps allow you to arm/disarm your alarm, view real-time security camera footage, and even control your smart home features from your mobile device. Pretty neat!
Most Affordable Home Security Systems – Our favorite home security companies provide affordable equipment and low-cost monthly monitoring. Protecting your home doesn't have to cost an arm and a leg.
Best Home Automation Features – Our highest-rated security systems make it easy to control your home's lighting, heating, appliances, and more. Features can be controlled using your system's control panel or mobile app.
Best Professional Installation Security Company – While some security systems offer easy DIY installation, other companies offer (and sometimes require) professional installation. Professional installation is available for hardwired and wireless home security systems.
Best DIY Install Home Security System – Did you know that you can set up your own home security without needing a professional technician on-site? It's true. Find the best DIY security systems with help from our ratings.
Best Home Security Systems Without Monitoring – You don't have to pay for 24/7 professional monitoring. You can get set up with a "self-monitored" home security system, which allows you to avoid another monthly bill.
Best Wireless Home Security System – In our experience, wireless systems are ideal for renters and preferred by many homeowners. The advantages of wireless systems include drill-free installation, flexibility, and portability.
Best Home Security Systems With Cameras – Security cameras help to deter and even solve crimes. Today's best systems feature high-resolution cameras with motion detection, night vision, mobile access, cloud storage, and more.
Best No-Contract Home Security System – Some top security companies require users to sign a contract for long-term monitoring service. While others — like the ones on this list — don't make you sign on the dotted line.
Best Home Security Systems Without Landline – Landlines are pretty much a relic of the past. Most modern home security systems do not require a landline; instead, they use wireless, cellular connectivity to protect your home.