What to Look for in Smart Locks
Knowing the various types of electronic door locks will help you decide which method is best. Most electronic locks will still have a physical key option in case of battery or technical failures. Several of the locks will also provide a combination of technologies, providing you with a couple keyless options to unlock the door in the event you lost your key or forgot the pin code.
Brand

Yale Assure

SoHoMiLL YL 99

August Smart Lock 2nd Gen

Samsung SHS-P718

Schlage Connect BE469NX

Haven Connect

Kwikset Kevo 2nd Gen

Price

213

/per

50

/per

199

/per

420

/per

179

/per

299

/per

210

/per

Method Of Entry
Keypad, Smart Home App, Key
Keypad
Smartphone, Proximity, Key
Keypad, RFID, Fingerprint
Keypad, Key
Bluetooth Keyfob/Smartphone
Bluetooth, Fob, Key
App Support


Yes
No


Yes
No


Yes


Yes


Yes
Source Of Power
4xAA batteries(included)
4xAAA batteries(not included)
4xAA batteries(included)
8xAA batteries(included)
4xAA batteries(included)
Rechargeable 5000MaH Lipo Battery


Battery
Pros
Works with Amazon Alexa when paired with a Wink or SmartThings Hub(sold separately). Can have 250 unique pin codes to share with family and friends. Great customer satisfaction.
Low cost compared to alternatives. Very easy to install and setup. Master code, passage code, and up to 8 user codes. Auto Locks after 3 seconds of opening. Very long battery life.
Voice control with Alexa and Assistant if purchased with August Connect hub. Works with your current deadlock. Auto locks door when you leave and auto unlocks when you approach the door. Track when and who is opening doors through the app.
Multiple methods of secure entry. Push/pull entry.
Uses Z-wave technology allowing you to combine it with other home smart devices(with optional purchase of the hub). Highest residential security rating. Sends an alert when someone is tampering or trying to force entry.
10x stronger than a deadbolt, installs to the floor with a rising lock gate to prevent forced entry through door. Backup battery to ensure working functionality when main battery dies. Full app support, track when door is opened and closed, who is coming and going. Receive alerts when suspected break ins occur.
Touch to open with your phone. Works with Amazon Alexa, Ring Doorbell, and other Smart home devices. Remotely lock doors and track who is locking/unlocking doors with the Kevo Plus Hub.
Cons
Requires an additional hub for full functionality.
Beeps every time you open the door, cannot be disabled. Corrodes if exposed directly to the elements. No physical key entry option in case of battery failure.
Issues with Smart Lock not performing as expected, especially if your door is not perfectly aligned with the lock. Reports of users being locked out of their house due to glitches in the app, can only be unlocked with a physical key.
Not for exterior doors, not water resistant. Difficult to install. Very expensive.
Hard to find cons with this one, only issue would be if you want truly touchless entry rather than keypad.
Must have enough door gap clearance at the bottom for this lock to install correctly. Expensive.
Several customer complaints of reliability issues and poor battery life.
Amazon Rating
4.5/5 – 40 reviews
4/5 – > 1,200 reviews
3.5/5 – > 2,000 reviews
4/5 – 66 reviews
4.5/5 – > 2,000 reviews
N/A
2.5/5 – 500 reviews
Best For
Large family households, easily gain entry through the 3 options. If a teenager forgot their house key then can just pop in the pin code or use their phone to open the door.
AirBnB landlords and storage sheds. Easily grant access to renters, and change the code after each renter for easy access. Or be able to grab items out of a storage shed easily without having to find the key every time.
Techies that can take the time to ensure this lock will work perfectly. It is a fantastic lock, but still has development issues as it is such a new product.
Small Businesses – you can have long term employees use their fingerprint or keypad, while granting short term contract workers a RFID card to get in and out securely.
Households and landlords, easily grant access to family members or renters by providing them with a code. When you have new renters or guests, just change the code for security purposes.
Households wanting extra protection against break ins. The unique design of this door lock makes it extremely difficult to break through the door.
Households that want to maintain traditional looking door locks, but have smart lock capabilities.
The Ultimate Smart Door Lock Guide
For most people, their main concern above all else in life is protecting and keeping their family safe from anything that could cause harm. So knowing how to effectively protect your home and everything in it should be your top priority. But exactly how do you go about doing that?
The best way to protect your home and everything in it is by installing smart locks. OK, you are probably thinking that you already have a security system and that's great, but having the right locks will add a layer of security that you don't have if you currently have traditional locks that use keys to open them.
Why…you might ask? Well, have you ever heard of Bump Keys?
Most people haven't, but they are a very real thing and easily obtained on the internet for about $10-$50. So what is a bump key? A bump key can be inserted into any traditional lock that uses a pin tumbler mechanism for inserting a key to unlock the door. That means anyone with a set of bump keys (also known as rapping keys or 999 keys) can insert one into a traditional tumbler lock and unlock that door very easily. In fact, a bump key can open a door more easily than the actual key itself.
According to Wikipedia, a criminal, or anyone with a set of ten rapping keys, is capable of opening about 90% of the most common pin tumbler locks. And just about all tumbler locks are vulnerable to some extent of being bumped using a bump key to get them open.
Now that's some pretty scary stuff!
So now that you know about bump keys and how easy they are to use and how cheaply they can be purchased, what are you going to do about it?
Well, you have to find locks that can't be opened using a bump key. And fortunately, most smart locks can't be opened using a bump key. So let's take a look at smart locks and what you need to know to make an educated decision about buying the best smart locks for your money.
Home Ownership
Protecting your home and family is at the top of the list of important things when it comes to your home. However, whether you own your home or rent your home will determine to what extent you are able (or unable) to go about protecting your family from harm.
So the first thing you need to know before you proceed is whether you will have to obtain special permission to install smart locks which would be the case if you lived in a rental home.
If You Own Your Home
If you own your home, you have no worries about which locks you can put on your doors. Because if you own that home, you can do whatever you want to it and there's no one to tell you you can't, which is a common roadblock for those who live in a rental home.
If You Rent Your Home
If you live in a rental home, that doesn't necessarily mean you can't install smart locks on that rental, it just means you will have to go through a little more hassle before doing so.
Most rental home landlords will require that you provide them with a key to that home should you decide to change the locks. Therefore, if you decide to install smart locks on your rental home, you should contact your landlord and inquire about what he/she requires before you do.
You might want to back up your reasons for wanting to install smart locks such as the bump lock issue we discussed above. Then, if the landlord gives you permission to install smart locks on that rental home, make sure you get that permission in writing. This will protect you from having to pay for any perceived damages when you move out.
Types of Smart Door Locks
There are several different types of smart door locks on the market; therefore, you will need to learn the different smart lock options available to you and what they do before you can decide which one is right for you and your particular situation.
So the second thing you need to do before buying a smart lock is to learn about the different types of smart locks on the market and how they work.
Keypad & Combination Smart Locks
A keypad smart lock is one that will require you to have a pin code to unlock the door. These are extremely easy to install and they allow you to set up different pin codes for different people so you know who is coming, going, and when, at all times. Most keypad smart locks use a touchscreen; however, there are a few out there that still have physical buttons you have to press for it to work.
There are also combination keypad smart locks such as keypad deadbolts, keypad deadbolts that also have a lever or knob, and keypad deadbolts with a handle-set. And most of these models also come with an optional connected feature, meaning you can connect them to your other smart home equipment like those with Z-Wave functionality, etc.
Keyless & Wireless Smart Locks
There are a wide variety of smart locks that are keyless and wireless. That means if you have a Wi-Fi connection you can connect to your smart locks using that Wi-Fi connection. And, if you have a Wi-Fi remote you can lock and unlock your doors remotely from anywhere in the world.
One thing to keep in mind about keyless and/or wireless smart locks is that unless you buy them as part of a home security package, most of them don't come with a dedicated app. Therefore, if you want to be able to control them from your smartphone using Alexa or some other smart home system, you will also have to buy a smart home hub like the Amazon Echo, Wink, or similar smart home technology.
In addition, smart locks that are capable of connecting to an Apple HomeKit actually use Bluetooth to communicate with the Apple smart home system, and most of these have their own app which means you don't have to connect them with a smart home system to get them to work on your smartphone if it uses Bluetooth technology.
Essentially, Bluetooth will enable multiple locking functions and it works by sensing when you are within a set distance from the device, then it will unlock itself automatically as you approach the door. You can also tap your phone or a designated key-fob to the lock and that will unlock it as well.
There are also some smart lock brands that offer generic bridge-like accessories so-to-speak that will enable you to connect their locks to your Wi-Fi network. This will allow you to remotely access, monitor, and control those locks.
Fob Enabled Smart Lock
A fob enabled smart lock is one that doesn't require a smartphone to use it. These work using a key-fob that you keep on your person, perhaps in your purse, pocket, backpack, or another bag. Then once you get to the door you simply touch the lock to open it. The lock will then open, but only if you have the corresponding fob somewhere on your person. And, generally, one key-fob is capable of opening multiple door locks. In other words, one key-fob is capable of opening your front door lock, back door lock, side door lock, etc. as long as they are all part of the same related system of locks.
Fingerprint & Biometric Smart Locks
A fingerprint or biometric smart lock is one that uses a fingerprint to work. Fingerprints are all unique and very difficult to fake or alter. And, a fingerprint enabled lock can't be lost or misplaced which makes them a good security option.
A fingerprint lock works by scanning a fingerprint, then converting it into a numerical template. So the first time you put your finger on the lock's scanner, that data is recorded and saved using pre-saved values of identification which means you can use it to grant access to multiple people.
There are a few potential issues with these types of locks, however, you can't reset your fingerprint like you can a password, which usually means you will have to replace the locks in certain cases. Additionally, sometimes cuts or scratches on your finger or power outages could leave you locked out.
When buying this type of lock, look for one that has a keypad or mechanical lock so if it can't read your fingerprint, you will still be able to get in. You should also check the false rejection rate (FRR). Don't buy this type of lock if you find one with a high rejection rate. Also, look for ones that are made of sturdy brass or steel rather than aluminum so they can't be compromised using a crowbar. And lastly, make sure to look for how many fingerprints can be stored to ensure you have enough to suit your needs.
Types of Doors to Secure
Smart locks are not just for front doors, in fact, they can be used on any door inside and out.
So the third thing you will need to consider before buying your smart locks in which doors you want to have smart locks installed on. This will determine which types of locks you need to buy, how many, and the total cost.
Front Doors
Any type and brand of smart lock can be used on your front and back doors. These areas are where most people use smart locks. However, there are left-handed lever handle-sets and right-handed lever handle-sets so that's something else you need to pay attention to when buying a smart door lock. In addition, when buying smart locks for an exterior door, make sure those locks are designed to be used outside and not marked to be used on interior doors only.
Bedroom Doors
Smart locks for your bedroom and bathroom doors work just like any other smart door locks. The only difference is that when you buy an interior smart door lock, you will need to look for ones that are labeled "for interior doors." These also come in a wide variety of colors and finishes so they generally match most existing hardware and interior decors.
Sliding Doors
A sliding glass door is one of the most vulnerable doors on your home because they are so easy to break into. Unfortunately, as of this writing, there are no smart locks available for sliding glass doors. There are a few 2-way keyless locks for sliding glass doors but that's it. Therefore, the best thing you can do to secure them is to find ways to secure a sliding glass door.
Garage Doors
Fortunately, there are smart locks for garage doors and most of them are easy to install and there are several different types of smart locks for garage doors available. You will find some that work with your home's Wi-Fi signal and are compatible with centralized equipment such as Z-Wave, Google Assistant, or IFTTT protocols. There are also some that are as simple as being fitted on any standard garage door wall switch, depending on the age of your house. In addition, there are also some that come with remote door sensors, have temperature gauges, and most work by using an app on your mobile device. In addition, most of them are customizable as well.
Connectivity
We touched on connectivity a moment ago, but how you want your smart locks to function will depend entirely on the connectivity you have available, or plan to install in your home. In most cases, your smart locks will need to be able to communicate with your other smart home equipment, as well as your phone.
So the fourth thing you need to consider before buying your smart locks is their connectivity.
Wi-Fi
The Wi-Fi option works just like any of your other Wi-Fi-connected equipment in that it connects using your existing Wi-Fi network and pairing it with a smart home hub. These will enable you to track who's coming and going, as well as lock or unlock your doors remotely from anywhere in the world.
Bluetooth
A Bluetooth option is common with smart locks because they give you the same functionality as a Wi-Fi system, but using a Bluetooth connection doesn't drain your battery's charge as fast. So your batteries should last at least a year or more. Also, when using Bluetooth, your locks will be directly connected to your mobile device, so again, you won't need a smart home hub to get them to work; however, with that being said, having a smart home hub will allow you to centralize all your smart home equipment so you can access, monitor, and control everything from one app versus having to use multiple apps.
Z-Wave
Z-Wave is another popular type of smart device connection method. The only difference is that a Z-Wave connection doesn't connect directly to your mobile device. A Z-Wave connection uses a compatible smart home hub to communicate with a smart device's signal, then turns that signal into a readable command that your router understands. However, once the connection happens, you can access, monitor, and control your smart locks remotely from anywhere in the world.
Costs
Just like any other smart home equipment, the cost of smart locks varies widely.
So the fifth thing you will need to consider before deciding on which smart locks to buy is the price.
The price of your smart locks will depend on their functionality, features, installation location, connectivity, and any necessary related equipment, as well as the number of locks you need to buy. However, the average cost of a smart lock is around $200.00. But the price could go up significantly depending on whether you choose a connected lock or a non-connected lock.
Features
Today's smart locks come with a wide variety of features.
So the sixth thing you will need to consider before buying your smart locks is what features you would like to have included.
Home Automation
Most smart home devices require a hub or other method of transmitting commands in order to give you home automation control (remote or otherwise) over those devices. These methods or devices could include IFTTT, Wink, Alexa, or other centralized home automation system.
Smartphone Compatibility
Smartphone compatibility is another important feature because most smart home features use an app to give you access, as well as monitor, and control their systems and products. An app is also how you will be able to retrieve your smart lock's history, receive mobile alerts, and more. So make sure your chosen smart locks are compatible with your particular mobile device, whether that be an Android or an iPhone.
Remote Control
Remote access comes with most bundled smart home packages; however, that's not always the case with stand-alone smart locks. Therefore, if this is a feature you want, make sure you buy one that comes with an app so you can remotely control guest access, use an in-home delivery option such as Amazon Key, be notified when your kids get home from school, etc.
One-Touch Lock
There are different types of smart locks and many of them are called one-touch locks. This means all you have to do is walk up to the lock and touch it and it will open as long as you have the corresponding keychain fob (Bluetooth) or one that is paired with your phone. So if you want this convenient feature, make sure you choose a one-touch lock for your install.
Please note, however, that some of these locks, especially the newer ones, are a bit expensive. And, some of the brands will charge you a fee every time you want to share full access with another person. So keep that in mind as well.
Security System Integration
An integrated security system is one that is compatible and connected with your existing security system. A system that is integrated takes multiple pieces of security equipment, which can all be the same brand or different brands (if they are compatible), and integrates them into one solution. This will enable each piece of equipment to be controlled from a single source such as a mobile app.
Why is this important?
Well, initially, you might think that integration is something you don't really need to worry about. However, once you start building out your security system and as your system grows, you will want to be able to control everything from one source. This will keep you from having to open and monitor multiple apps every time you want to see who's at the door or who is on your property at any given time.
The last thing you want is to receive an alert, then have to determine which piece of equipment sent you the alert and which app you need to open just to view what's going on. That's a lot of wasted time that you could have used to proactively protect your family and/or contact the authorities. That's why integration is so important.
But how do you integrate your existing home security equipment with your new smart lock equipment?
If your home security system is old, you might not have a choice but to just buy a whole new system. However, if the existing system has fairly new technology, then there are plenty of smart home hubs and programs that will bridge the gap between the two systems. For example, you could check into IFTTT, Alexa, Google Assistant, etc. to see if any of those options are compatible with what you have and/or want to buy. And if they're not, then keep looking, because there's probably something else out there that is.
How to Install Smart Lock on Your Door
The installation of your new smart lock will depend on which route you want to go. You have the choice of buying a smart lock system that can be retrofitted to your existing lock, or you can replace your old deadbolt with an all-new smart lock system.
So you'll need to determine before buying your new smart lock whether you want to retrofit your current setup or go with a 100% new installation. Both have their merits, which we discuss below.
Once you've purchased your smart lock and before you begin the installation, you might want to take some pictures of how your existing locks are put together so you have a guide to follow if you hit snags with the install and need to put everything back together again. This isn't necessary, but it's recommended!
Keeping Your Existing Deadbolt
If you decide to keep your existing deadbolts and retrofit them with smart locks, you will need to look for something along the lines of a smart lock conversion kit or one that says retrofit smart locks, etc. Just remember to make sure your existing deadbolt is going to be compatible with whichever smart locks you choose. Most of the smart locks that can be retrofitted to your existing deadbolt are designed to clamp over your current lock and are usually compatible with a wide variety of traditional deadbolts.
Replacing Your Existing Deadbolt
Most smart locks on the market today are designed to be new installations where you completely replace your old deadbolt with a new smart lock. This option will also give you infinitely more smart locking systems to choose from as well. However, a new smart locking system will require a little more time and effort in the way of installation, but they all come with step-by-step instructions for you to follow and are something that most people, even those who are not all that handy with tools, can easily do.
Here are a couple of things to consider before installing a new smart lock.
Buy and use quality batteries.
Always make sure you and your family have a backup plan of entry should a malfunction or power outage occur. Several brands now have keyed backup options in the event of a malfunction, etc. And, some of them even advertise that their keyed back-ups are pick-proof and bump-proof.
Make sure your new lock's thumb-turn knob has enough clearance if your door has decorative trim or any other potential obstruction.
Try to buy the same brand of smart lock as the lock you currently have on your door. This is only important if your smart lock comes with a key option.
If you have a rental home, don't forget to get written permission from your landlord before buying and installing your new lock.
Smart Lock Companies
The following are some of the more well known and reputable smart lock companies. If you are looking for the best smart lock on the market, you'll want to check out our list here:
August
Danalock
Friday
igloohome
Kwikset
Lockitron
Sesame
Schlage
ULTRALOQ
Yale
What's Next?
Smart locks will make your life easier and much more convenient. They will add another layer of security to your home, give you the peace of mind of knowing when your kids get home from school, and that you can let them in if they've forgotten their codes or keys.
Buying a smart lock doesn't have to be difficult, you just have to take some time to learn the basics so you can make an educated decision about which smart lock will best suit your needs and budget.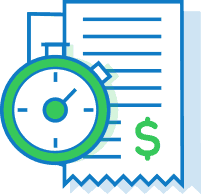 Conclusion
---
Electronic locks aren't only to make your life easier, but also provide additional security. You can know when your kids get home from school with the locks that work with apps, and your kids can get in securely even if they forgot their key. If you're a business owner, you'll appreciate the RFID enabled locks so you can keep sensitive areas secure, while providing RFID fobs and cards to them for entry. You'll also be able to know who entered the business and at what time in the event of a burglary. Keeping your doors secure is one of the best ways to keep your entire house secure, and our guide above will help you make the best decision.