What to Look for in Smart Locks
Knowing the various types of electronic door locks will help you decide which method is best. Most electronic locks will still have a physical key option in case of battery or technical failures. Several of the locks will also provide a combination of technologies, providing you with a couple keyless options to unlock the door in the event you lost your key or forgot the pin code.
Brand

Yale Assure

SoHoMiLL YL 99

August Smart Lock 2nd Gen

Samsung SHS-P718

Schlage Connect BE469NX

Haven Connect

Kwikset Kevo 2nd Gen

Price

213

/per

50

/per

199

/per

420

/per

179

/per

299

/per

210

/per

Method Of Entry

Keypad, Smart Home App, Key

Keypad

Smartphone, Proximity, Key

Keypad, RFID, Fingerprint

Keypad, Key

Bluetooth Keyfob/Smartphone

Bluetooth, Fob, Key

App Support
Yes
No
Yes
No
Yes
Yes
Yes
Source Of Power
4xAA batteries(included)
4xAAA batteries(not included)
4xAA batteries(included)
8xAA batteries(included)
4xAA batteries(included)
Rechargeable 5000MaH Lipo Battery
Battery
Pros

Works with Amazon Alexa when paired with a Wink or SmartThings Hub(sold separately). Can have 250 unique pin codes to share with family and friends. Great customer satisfaction.

Low cost compared to alternatives. Very easy to install and setup. Master code, passage code, and up to 8 user codes. Auto Locks after 3 seconds of opening. Very long battery life.

Voice control with Alexa and Assistant if purchased with August Connect hub. Works with your current deadlock. Auto locks door when you leave and auto unlocks when you approach the door. Track when and who is opening doors through the app.

Multiple methods of secure entry. Push/pull entry.

Uses Z-wave technology allowing you to combine it with other home smart devices(with optional purchase of the hub). Highest residential security rating. Sends an alert when someone is tampering or trying to force entry.

10x stronger than a deadbolt, installs to the floor with a rising lock gate to prevent forced entry through door. Backup battery to ensure working functionality when main battery dies. Full app support, track when door is opened and closed, who is coming and going. Receive alerts when suspected break ins occur.

Touch to open with your phone. Works with Amazon Alexa, Ring Doorbell, and other Smart home devices. Remotely lock doors and track who is locking/unlocking doors with the Kevo Plus Hub.

Cons

Requires an additional hub for full functionality.

Beeps every time you open the door, cannot be disabled. Corrodes if exposed directly to the elements. No physical key entry option in case of battery failure.

Issues with Smart Lock not performing as expected, especially if your door is not perfectly aligned with the lock. Reports of users being locked out of their house due to glitches in the app, can only be unlocked with a physical key.

Not for exterior doors, not water resistant. Difficult to install. Very expensive.

Hard to find cons with this one, only issue would be if you want truly touchless entry rather than keypad.

Must have enough door gap clearance at the bottom for this lock to install correctly. Expensive.

Several customer complaints of reliability issues and poor battery life.

Amazon Rating

4.5/5 - 40 reviews

4/5 - > 1,200 reviews

3.5/5 - > 2,000 reviews

4/5 - 66 reviews

4.5/5 - > 2,000 reviews

N/A

2.5/5 - 500 reviews

Best For

Large family households, easily gain entry through the 3 options. If a teenager forgot their house key then can just pop in the pin code or use their phone to open the door.

AirBnB landlords and storage sheds. Easily grant access to renters, and change the code after each renter for easy access. Or be able to grab items out of a storage shed easily without having to find the key every time.

Techies that can take the time to ensure this lock will work perfectly. It is a fantastic lock, but still has development issues as it is such a new product.

Small Businesses - you can have long term employees use their fingerprint or keypad, while granting short term contract workers a RFID card to get in and out securely.

Households and landlords, easily grant access to family members or renters by providing them with a code. When you have new renters or guests, just change the code for security purposes.

Households wanting extra protection against break ins. The unique design of this door lock makes it extremely difficult to break through the door.

Households that want to maintain traditional looking door locks, but have smart lock capabilities.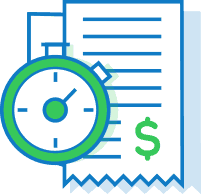 Conclusion
---
Electronic locks aren't only to make your life easier, but also provide additional security. You can know when your kids get home from school with the locks that work with apps, and your kids can get in securely even if they forgot their key. If you're a business owner, you'll appreciate the RFID enabled locks so you can keep sensitive areas secure, while providing RFID fobs and cards to them for entry. You'll also be able to know who entered the business and at what time in the event of a burglary. Keeping your doors secure is one of the best ways to keep your entire house secure, and our guide above will help you make the best decision.