Travis Goodreau
https://www.safehome.org/security-advisors/travis-goodreau/
Most Affordable Home Security Systems
Home security doesn't have to cost a fortune. In fact, many top-ranked companies offer monitoring for less than $1/day, and some deals even bundle the security equipment at no extra cost. See our list of affordable home security options to meet your match.

1. SimpliSafe – Most Affordable Home Security Overall

Want affordable monitoring?
With SimpliSafe, there's no monthly fees, installation costs, or contracts required. Their monitoring is very reasonable starting at only $15/month. If you have a change of heart, you can always cancel and self monitor for free.
When it comes to affordable, reliable home security, SimpliSafe systems stand above the rest. SimpliSafe is a relatively new company, founded in 2006, that is shaking up the home security game. They put cutting-edge technology into everything they design, and all of the SimpliSafe equipment is designed by in-house engineers. Many of the alarms and sensors are so small that they're practically invisible. This isn't a traditional security system, because SimpliSafe doesn't believe in marking up the price of their products. There is no middleman. Here's a summary of SimpliSafe's affordability profile:
Pros
Competitively Priced Equipment and Packages
60 Day Money-Back Guarantee
Quick, Easy DIY Installation
No Long-Term Contracts
Free Shipping
Free Returns
Automatic Updates
Alarms Don't Require Monitoring
24/7 Award-Winning Monitoring Available for Low Monthly Fees
All SimpliSafe security systems are DIY installation and renter friendly. You won't have to drill holes or find a place for unsightly wires. You won't even need any tools. Just plug in the SimpliSafe Base Station, place your sensors around your home, and in less than 15 minutes, your entire home is protected by the award-winning system. SimpliSafe maintains an online database of all device owner's manuals, troubleshooting guides, an online help center, and user forums. If that doesn't solve your problem, they offer customer service phone support 7 days a week from 9am to midnight (Eastern Time).
SimpliSafe is a great system for people who rent. Since installation requires no holes or wires, it's easy to take this system with you when you move. That also means you won't be charged another installation fee for your new location like many security companies require. There are no long-term contracts with SimpliSafe, so when you move, you won't have to worry about cancelling your contract or drawing up a new one. Moving is stressful enough without having to worry about your security system.
When you get security through SimpliSafe, you buy the equipment upfront, but this one-time purchase will save you money over the life of the system. You can piece a custom system together to fit your specific needs, or you can buy pre-packaged systems from $229 to $489. SimpliSafe also offers refurbished security systems for 25-30% off the original list price. All refurbished systems are certified by SimpliSafe and are protected by their standard warranty. Systems can be as simple as the $99 SimpliCam, an indoor camera with streaming HD video, or as comprehensive as the premier $489 package The Haven. This system offers the best of the SimpliSafe products, with the Home Base intrusion protection, remote control, entry sensors, motion sensors, a panic button, freeze sensor (to prevent pipes from freezing), water sensor (to detect potential leaks or floods), and smoke detector.
When it comes to security, SimpliSafe has thought of almost everything. If your power is down for days, your system will still protect you. Other DIY systems can't say the same. Keypads are SmashSafe, so if an intruder damages the keypad, SimpliSafe still alerts the police. The cellular connection is reinforced with Wi-Fi, and all signals are encrypted. You can always add on no-contract monitoring to your system. If you do, then SimpliSafe makes it a priority to confirm alerts, and they monitor your home from all six monitoring centers. That way a disaster can't take down your home protection. If you have pets, there's no need to worry about false alarms. SimpliSafe's precision-engineered motion sensors are designed to detect the unique heat signature of humans, not pets.
SimpliSafe was already at the top of the security game, but their newest system is smaller, faster, and stronger. At half the size of the original SimpliSafe system, it works five times faster and is 50% louder. New long-range sensors have micro-antennas built into the devices (such as the glass break sensors) so that these tiny sensors can cover your entire home. These sensors also utilize signal-burst technology so that they provide powerful coverage but conserve power. That means even more protection at an affordable rate.
2. Cove – Most Affordable Equipment

Want smart features without breaking the bank?
Cove offers one of the cheapest, feature-rich home security systems that we've seen. Just pay for wireless equipment and choose between two affordable monitoring plans, and that's it! And thanks to their no-contract plans, you can cancel at any time.
With Cove's security systems, you can protect your home and family on-the-cheap. And you won't have to sacrifice modern features in the process. Cove uses 4G LTE cellular monitoring and comes with mobile and touchscreen controls. Not bad for a sub-$200 system.
Pros
Quick and Easy DIY Installation
App-based Controls
Touchscreen Control Panel
Wireless and Portable Equipment
No Contracts, Cancel Any Time
Cellular Monitoring starts at $15 per month
Indoor Camera Available
Cons
Not the Best Mobile App
Limited Camera Options
Limited Home Automation
No Self-Monitoring Option
You'd be surprised at how much 'bang for your buck' you can get with today's DIY home security systems. Cove is one such system, offering pretty high-quality equipment for around $150-$300 out the door. And they don't nickel and dime you. Similar to SimpliSafe and Ring, you don't have to worry about installation fees or activation fees with Cove.
That said, Cove does require a monthly monitoring fee, but at only $14.99 monthly for the Basic Plan, or $24.99 monthly for the Plus Plan, you'll likely have money leftover to really expand your system. For instance, at $25 per camera, you can outfit your home with a few 1080p HD Yi indoor cameras for a little extra peace of mind.
And as far as functionality goes, a number of features stood out to us while testing Cove. The easy DIY install took about 10 minutes, the cellular monitoring works very well (the police showed up to prove it!), and Cove also has a "Custom Actions" feature, which gave us some nifty smart home automations we don't typically see with budget home security systems. All in all, Cove is certainly worth a closer look if you want reliable home protection at an affordable price.
3. Abode – Cheapest No Contract Home Security System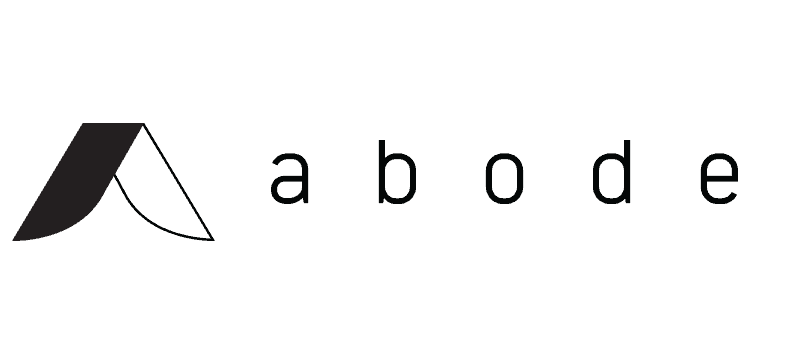 Want a highly-customizable system?
Create the perfect system for your home with Abode's extensive home security store. They offer a great variety of sensors, cameras and alarms.
If you're looking for an affordable home security system, Abode is it. Abode is known for its very affordable starter kits. They also have a wide variety of add-on equipment so you can customize and build out your home security home automation ecosystem all at once or one component at a time. And, Abode home security works with the CUE home automation platform. This feature gives you the ability to create custom home automation rules for all your smart home devices, even if your internet is down. Here are a few of the Abode pros and cons.
Pros
Extremely flexible home automation features
3 different monitoring options (self, professional, and on-demand)
No long-term contracts
30-day return policy
Supports many third-party home automation devices
Cons
Comparatively short warranty (1-year)
Add-on purchase is needed to get full-home coverage
If you need lots of add-ons the price adds up quickly
Abode is a relative newcomer to the home security/automation market, but they have built quite a following in a very short time. In fact, they offer two top-rated affordable wireless home security systems so you can pick the one that best fits your needs. Then add-on to it as your needs grow.
Abode has two starter kits, the iota All-In-One Security Kit for $199 and the Smart Security Kit for $159, which is one of the most affordable systems on the market today. They also offer three monitoring options. A self-monitoring option, which, of course, is free. A professional monitoring option which is either $3.30/mo. or $8.30/mo. if you pay monthly. And either $40 or $100 if you pay annually. They also offer an on-demand monitoring plan that is $8 for three days of monitoring and $15 for seven days of monitoring. Additionally, all plans require the purchase of a starter kit.
Abode also offers three options for timeline and media storage, which are 3-days, 14-days, and 90-days. You can also take advantage of their self-monitoring option using their companion mobile app, connect up to 160 devices, create up to 100 automations, and create unlimited user accounts. And, if you already have some of your own home security/automation devices, the Abode equipment is compatible with multitudes of third-party devices. That means you don't have to spend money on a whole new system if you already have some of your own equipment because the Abode devices are compatible with so many brands.
4. Frontpoint – Best Cheap DIY Home Security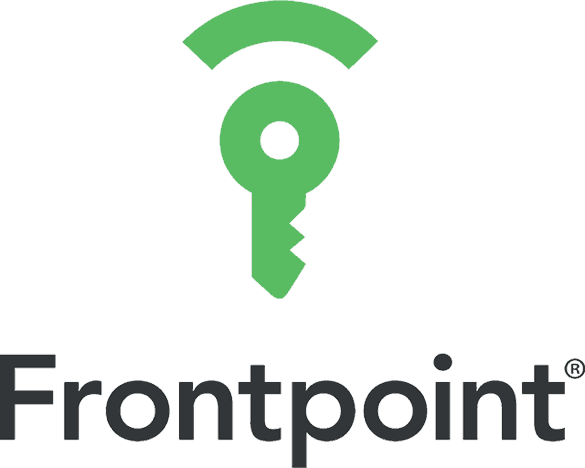 Want reliable security and outstanding service?
Frontpoint combines quality equipment, reliable protection, and superb customer service. You simply can't go wrong when you choose Frontpoint to protect your home and family.
Frontpoint stands out among security companies for their superb customer service, but they are also one of the best buys. Frontpoint was founded in 2007 and has made customers and employees their priorities from the very start. They are a rapidly growing technology and service company that offers systems configured to fit your needs. Even a highly customized system can arrive as soon as the next day. Frontpoint home security gives you protection, awareness, and control. Here's a summary of Frontpoint's affordability profile:
Pros
Competitive Low Price
30 Day Money-Back Guarantee
DIY Installation
24/7 Professional Monitoring for all Systems
Self-Diagnostic Checks Every Hour
Home Automation Options
Cons
Long-Term Contract
Prices Contingent on Credit Check
Upfront Activation Fee
Frontpoint systems are do-it-yourself installation, and setup is quick and easy. If you run into any issues, customer service won't leave you hanging. Frontpoint boasts the best customer service of any home security system on the market, so if any questions arise, trained professionals are there to help you 24/7.
Frontpoint security systems require a one-time activation fee of up to $199. Monitoring packages range from $35 to $50 a month with a one-year or three-year contract. Equipment packages can be customized to fit your individual needs. Equipment costs start at $100 and go up from there. Keep in mind that equipment and the activation fee are one-time, upfront costs to get your system up and running. The pricing structure and wireless design of these systems make Frontpoint a great choice for home owners and renters alike. The system is wire-free, so it's easy to pack up and set up again if you plan on moving. The system also allows you to easily expand your system to include more devices.
The features on Frontpoint systems are as impressive as any security system on the market. They offer Crash & Smash protection that keeps your security system working even if an intruder destroys your control panel. Emergency response agents are available and ready to help 24/7 for any situation you may have. They offer door and window sensors, and you can configure your system to notify you whenever a window or door is opened or closed. If your system is armed when a window or door opens, it will trigger your alarm. Frontpoint also offers glass break sensors, motion sensors, and a garage door sensor. You can opt for recessed door sensors. These have the same protection as Frontpoint's door sensors, but they're concealed to be almost invisible.
Besides for measures against intruders, Frontpoint offers monitoring and notifications for issues that require immediate action, such as leaky pipes, smoke, carbon monoxide, and extreme temperatures. A Frontpoint security system can help you avoid disasters.
If you want automation, Frontpoint can give you that plus more. You can remotely control your smart home's lights, locks, thermostats, and other connected devices from anywhere in the world. Home automation through Frontpoint protects your family, but it also allows you energy-efficient and reliable options. With 24/7 monitoring and remote access, it's like you're at home even when you're not. You can look in on your home at any time, and the system will alert you immediately if a sensor is triggered. These features are pretty standard to with remote-access systems, but Frontpoint's app allows you to access every single video that your system has ever recorded.
5. Protect America – Best Rural Home Security
If you want quality, monitored security at a price that will never increase, then Protect America might be the perfect system for your family. You won't pay an installation or activation fee for the do-it-yourself installation that takes less than an hour. Protect America was founded in Austin, Texas, in 1992, and in those 25 years, they've honed their systems, expanded to other states and countries (Canada), and continued to make customers their priority. The company will continue to expand because of its dedication to customer service and its commitment to offering cutting-edge, dependable products at unbeatable prices. Here's a summary of Protect America's affordability profile:
Pros
Price Match Guarantee
Rate Locked in for Life
Lifetime Equipment Warranty
DIY Installation
24/7 Monitoring
Home Automation Option
14-Day Free Trial
Works in Rural Areas
Cons
3-Year Contract
Cellular Monitoring is More Expensive
Upfront Equipment Fee
Equipment Leased, Not Purchased by Customer
Protect America security systems are custom built around your requirements and are great for customers in need of long-term security. You install the equipment yourself and then enjoy monitored security for three years. Unlike other security companies, you do not own the equipment, but lease it from the company. Protect America replaces or repairs the equipment as needed to keep your system up-to-date. If you need to move, they also offer an easy-move kit free of charge.
The Protect America is a best buy for customers in rural areas , since most security companies do not provide coverage outside of set geographical zones. Your wireless security system can connect to emergency operators through broadband, a landline, or a 4G cell network. The monthly monitoring fees depend on which method you chose to connect your system. With Protect America, rural customers won't have to pay more. In fact, the landline monitoring package is the cheapest package, starting at only $19.99 per month.
A nice thing about not owning the equipment is that you can get all the bells and whistles without the huge upfront costs of buying the equipment outright. The upfront equipment fee for the basic set-up is only $99, but you can add to the basics to include environmental monitors, additional remote controls, added cameras, and home automation. The home automation system uses Simon control panels and Z-wave technology to connect all devices in the home to the control panel.
A professional monitoring contract is required with Protect America systems, but you can rest assured that their 5x redundant system will keep your family and your home safe. Their 24/7 monitoring protects the perimeter of your home with door, window, and glass break sensors. The interior motion detectors use both heat and movement and are designed to detect humans and not pets. With 24/7 remote access to your live video monitoring, you always know what is going on in your home and can communicate through the two-way voice capability.
6. Scout – Cheap Home Security System Equipment
Scout was founded in 2013 through an independent crowdfunding campaign to create affordable, simple, and smart home security systems. Scout has done just that. The company combined the expertise of engineers, designers, and business folks to create beautiful security devices that are affordable and easy to use. Scout systems allow you to customize which devices to include in your system, the components' color and finish, the actions you would like Scout to initiate in different situations, and the level of support you need. Each customer is different, so Scout believes that each home security system should be as unique as the home it protects. Here's a summary of Scout's affordability profile:
Pros
Low Monthly Rates
No Annual Contract
Change Plans Without Penalty
60 Day Money Back Guarantee
1 Year Product Warranty
DIY Installation
Home Automation Options
Cons
Upfront Equipment Costs
Few Scout Products to Choose From
Monitoring Required
The DIY installation and wireless equipment make Scout a favorite for renters and homeowners alike, since the system is easy to move and set up. Scout knows about the products it monitors, since all of the devices are manufactured by the company. You purchase all equipment up front as a kit or pieced together to fit your specific needs. Pre-designed kits range from $299 for the basic Small Pack to $799 for the Architect Pack.
The hub is the brains of the Scout system. It plugs into your internet router and connects wirelessly to the rest of the system. Unique for home security systems, the Scout hub uses a 4G cellular battery backup so that you won't lose protection in case of a power outage. Other devices you can add to your system include door panels, access sensors, motion sensors, smoke and carbon monoxide detectors, glass break sensors, door lock pads, and water sensors. Scout systems are easy to automate.
7. Brinks – Easiest to Setup
Brinks Home Security provides an opportunity for today's homeowner to get a reliable, high-quality system with a competitively priced live monitoring tool. Brinks is a leader in the industry and in the security field in general, having provided security services to the world for many years. Brinks Home Security provides a comprehensive home security system with live monitoring solutions. The company's products are well designed with industry best services and features. Here's a look at its benefits and features.
Pros
Buyers do not pay upfront costs for equipment
Updates with home automation are available
LiveVoice Assist and Live Video make it ideal
There's a risk-free trial available
Cons
Affordable, but not at the lowest price point
More features, but less monitoring for overall locations
Brinks Home Security provides property owners with two models to select from for their property. The Home Complete Model is priced at $39 per month. There is a moderate $19 activation fee for the equipment. For those who want a more advanced system, the company offers the Home Complete With Video. This costs $49 per month and provides some excellent upgrades for the value.
The true affordability with the Brinks package comes from the ability to gain live monitoring for the home. Individuals who want to be able to log into their system and see their home – both through a web application and their phone – can do so easily here. The higher valued component also offers cloud video storage to allow for these videos to be stored for a period of time. Live video streaming helps provide a readily available image of what is happening.
Another reason this system is an affordable option is because it has built-in automation features. Those who are already using home automation through voice assistants, for example, will appreciate just how easy it is to link those systems to this project. Additionally, there are numerous wireless motion sensors for the doors and windows. A touch display is used to access the system. And, there's also a built-in Hacker Protection component. This helps ward against anyone trying to access the system.  The Hands Free Alarm component even allows users to unlock doors just by walking up to them.
Overall, the Brinks Home Security system is highly reliable and designed to incorporate the home automation today's homeowner wants and needs. With live access to a home, it is the ideal choice for many.
Affordable Home Security Systems
Effective home security systems can guard your windows and doors, detect motion inside your home, and automatically contact dispatchers in the case of an emergency. Many cheap security systems have extra features too. Here are points to consider when shopping for cheap home security systems and monitoring.
Home Security System Costs
Home security companies earn revenue in different ways. Some have simple pricing. Others charge not-so-obvious fees. When comparing prices for home security, include any expenses for equipment, installation, activation and monitoring. Total expenses can be the lowest when you own the equipment. For example, you could buy wireless security equipment and set it up yourself, or you could move into a home that has hardwired security.
How Much is a Home Security System?
So, you've decided to buy a home security system. Welcome! As you begin determining how much you want to spend, we think you'll be pleasantly surprised with the variety of options this industry offers for both budget-conscious and high-end users, from easy DIY kits to state-of-the-industry monitoring services, from simple motion sensors to complex control panels.
A no-frills system from newcomer Cove, for example, is a thrifty homeowner's dream; we reviewed Cove's DIY security kit with inexpensive equipment and fast setup, and while it wasn't a flawless experience, we can't understate the peace of mind we got from a system like this. We spent just under $250 for a full system that included a YI Home 3 security camera at no extra charge, but if you're looking for more coverage, you can spend as much as $400 on a deluxe kit.
FYI: Other DIY systems, like SimpliSafe and Ring, start even cheaper at around $199 for a package. And Frontpoint, another top contender, is a bit more expensive at about $300+ for a full system.
On the flip side, traditional security packages such as those we've tested from ADT, a classic in the industry, are harder to pin down in terms of cost. Since we order them as one package upfront, with installation included, we noticed in our hands-on ADT review that they're not as transparent about their pricing as other brands. But expect to pay slightly more than the industry average for a professionally installed security system like ADT or Vivint.
A final cost consideration is 24/7 professional monitoring. This will range from $10 monthly (Ring Alarm) to $50-$60 per month (ADT and Vivint). But the industry average here is around $25-$35 monthly. Now, if you're really looking to protect your home on a budget, consider self-monitoring your system to avoid the monthly fee altogether.
Well, that's that! We hope this helps you with budgeting out your home security system. And be sure to look at our individual home security system reviews to see exactly how much you'll pay by brand, depending on the level of security you desire.
Security Equipment
Whichever security company you choose, your basic security set will include a control panel, entryway sensors, and motion detection for inside your home. Also with basic monitoring service, the top-ranked companies provide keychain remote controls for wireless systems. These have panic buttons and can arm/disarm the alarm system. The best companies provide free mobile apps too, although not always with their cheapest monthly plans. As monthly plan prices increase, customers can get extra equipment and mobile features for home security, environmental monitoring and high-tech home automation.
Home automation requires specialized equipment, usually controlled from the company's app. To automate your home, you need specialized devices that are compatible with the security provider you want and with the other devices in your system. You can avoid any issues by purchasing an automated system up front, but most companies also offer incentives and easy ways to upgrade your basic system to an automated one. Most automated or smart systems offer remote control for connected cameras, sensors, thermostats, and door locks.
Installation
A security system can only protect your family once it is installed and activated, but installation includes potential costs. Many companies require professional installation, which can cost more than $500. Even companies who offer free professional installation often charge for maintenance and repairs. There are also hidden costs to deal with. Wired installation typically costs more than wireless, and homes automation costs more than basic security. To reduce installation costs, choose a security system that allows you to install it yourself.
DIY installation is free and gives you the ability to add to your system as you need. Because you set up the system, you know how to configure it and how to reinstall it if you move. It also gives you the freedom to place devices where you want. Many security systems are wireless and easy to install, but companies that offer DIY installation also offer installation guidance through customer support and online guides, so you're never alone. DIY systems can provide you with the same level of security as professionally installed systems but at a fraction of the cost. When you do it yourself, you can save money on installation costs or avoid them entirely.
Activation
Some security companies require a one-time activation fee to start using your system. The fee is separate from installation and equipment costs and is often negotiable. If you move, you may have to pay the activation fee again for your new home. If you're interested in a system that includes this activation fee, it's worth haggling with the company sales department. You can negotiate your way out of the one-time activation fee with many companies if you ask firmly and nicely enough.
Monitoring
24/7 security monitoring can give you peace of mind, but it will cost you. The amount you pay depends on the security package and devices you choose. An automated system will cost more than a basic system, and a system that includes indoor and outdoor cameras, glass break sensors, and motion detectors will cost more to monitor than just a door and window sensor. With each device you add, expect the cost of monitoring to increase. Some companies, like SimpliSafe, don't require monitoring for your system to function, but most companies do. With optional monitoring, you can choose when to monitor the system yourself and when you'd rather a professional do it, like when you go on vacation. Optional monitoring gives you the freedom to make choices.
Security companies often require you to sign a 1- to 3-year monitoring contract up front with automatic renewals after that. Be sure that you want a contract when you sign, because it isn't uncommon for termination fees to charge more than 50% of the remaining contract. With optional monitoring, you pay monthly and have no extra fees to worry about. If you decide you don't want monitoring one month, the company won't penalize you. If you'd like to start monitoring back up the next month, the company won't charge you any extra activation fee either. With long-term contracts, not only will you be locked into a set price and be liable for termination fees, but you will also be locked into a security plan that may or may not work for your home. If you want to transfer to another plan, companies with long-term contracts often charge you to change plans. There is no wiggle room.
The best buy with home security monitoring is monthly optional monitoring. It gives you the protection you need and the freedom to change your mind.
Video
Security systems often include video at an additional cost. When you opt for video, you will be responsible for equipment costs and, in some cases, installation and monitoring. You can buy a stand-alone camera separate from a system that you then monitor from an app on your smartphone or computer. You can also choose complete video surveillance that includes interior and exterior cameras with a professional monitoring plan. Adding video to your home security can cost you nothing (for self-monitored) or can be quite expensive.
When you have cameras as part of your security system, those videos must be stored somewhere. The storage your cameras use depends on your security plan and the cameras you use. Cameras that allow you to remotely view live-streaming video often give you a set amount of cloud storage for those video files, or they only give you access to the cloud if you pay the monitoring fee. Some cameras only record when something triggers the alarm, and then those video clips are saved on the cloud or on a local storage device. Some security cameras save video to an internal SD card as well as or in lieu of the cloud. This local video storage could save you the cost of cloud storage but at a loss of convenience. If you want continuous video recording (CVR), you will have to buy a cloud plan to hold the hours of footage. The bottom line with cameras is to know how your videos are stored and how much that will cost you.
You can save money when you buy wireless cameras with DIY installation. If you don't need an entire security system, many companies sell stand-alone cameras that you can self-monitor. You may have to pay to use the company's app or for cloud storage, but these costs are minimal when compared to full-scale professional monitoring plans. To avoid these costs entirely, go with a stand-alone camera like SimpliSafe's SimpliCam. It allows you to watch live HD video 24/7 from your app, remotely record video at any time with the push of a button, download and share videos, and store videos on the cloud for 30 days for free.
Extended Warranty
Check with your security company for the extended warranties they offer. These warranties on equipment often come at an extra cost, but it's up to you whether these costs are actually worth the price. Companies offer return policies, and many offer money-back guarantees for a set amount of time. Companies most likely to offer extended warranties are those with monitoring contracts. If you want an extended warranty, you must purchase it up front, but be advised that you will have to follow strict rules so as not to void the warranty. Scrupulous companies will exchange defective items free of charge, so ask questions and read the fine print before you decide on your security company. With the right security system, you won't even need an extended warranty.
Save Money with Home Security Promotions
Home security companies have a lot of competition, with more than 100 companies in the U.S. and more springing up each year. This is great news for security customers, because you can leverage promotions from one company to get the best price for the system you want. Home security promotions can save you hundreds of dollars, from free equipment to discounts on services. You can watch the most affordable companies for deals as they arise, but that may occupy quite a bit of time waiting for that perfect promotion.
SafeHome can save you time and money. We aggregate the best deals, promotions, packages, and prices of the top home security systems on the market. We do the leg work, so you can make the best possible decision for your family. When security companies offer a promotion, we're on it. We regularly update our site with current security system promotions, and we even offer exclusive deals from time to time. At SafeHome, we are dedicated to making communities safer.
Packages and Bundles
Security companies offer packages to save you money, as long as you need all of the equipment that comes in the package. They will also bundle equipment and services together. Compared to systems you piece together device by device, packages and bundles can save you a significant amount of money. Many ISPs (internet service providers) have home security offerings that easily and seamlessly integrate into current bills and services. If you have a reliable, friendly ISP, then you may want to consider adding an alarm system to your current internet bill.
Deals and Sales
Home security companies know that peak break-in season begins in the fall and stretches through the new year, coinciding with the time of year people often give and receive expensive gifts. For that reason, security companies offer some of the best deals and sales for home security during this time. But you don't have to wait for a major holiday to buy a system. At SafeHome, we update our site with the current deals and sales. We know how important it is to find the right security system, and we give you the tools to do that without breaking the bank.
FAQs About Budget Friendly Home Security Systems
Do low-cost home security systems provide professional monitoring services?
Yes, many home security systems, including those with low prices, offer professional monitoring services. SimpliSafe, Abode, and Frontpoint are three options.
Do budget home security systems have upfront costs for equipment?
Yes, some home security systems with low overall costs will have upfront equipment costs. The cost may be lower than other systems. Sometimes, companies that do charge upfront equipment fees do not require long-term contracts and may not require professional monitoring, helping to cut back on those costs if you do not want those services.
What if I don't like the system after I get it? Can I return a home security system?
In most cases, you can return a home security system. Many companies offer trial plans or money-back guarantee for a set number of days or months. This is a great way to test out a system to see how well it works for you.
Do cost conscious home security systems require add-on purchases for home automation?
Yes, in some cases, you may need to purchase additional equipment to build your home automation up.
Do affordable home security systems have long-term contracts?
Not all home security systems that are affordable will require a long-term contract. Some systems do. Abode and SimpliSafe, for example, do not. Frontpoint has a longer contract requirement than other systems.
Do cheaper home security systems come with a warranty?
Yes, in some cases, affordable home security systems will feature a warranty. However, this differs from one company to the next.
Do I have to pay for professional installation if I buy a low cost home security system?
No, you do not always have to pay for professional installation of your affordable home security system. Many companies do not require pro installation and have designed their systems to be DIY.
If I buy a home security system, will I have to pay an activation fee?
Some home security systems require an activation fee. This fee gets the system turned on and working for you. Not all companies require it, but some will. However, some companies will negotiate an activation fee or drop it if it is a part of a promotion.
Features of Affordable Home Security Systems
Top-ranked affordable security systems include all the essentials plus some extras.
Here's what to expect for about $1/day or less.
Wireless
Wireless is the wave of the future — especially when it comes to affordable home security. Popular among the DIY crowd, wireless systems offer simple setup so you're up and running in a matter of minutes. If you're looking for a low-cost security system to keep your home and your family safe, you'll be delighted by the countless wireless options you have to choose from.
Hardwired
Some of the best affordable home security companies offer hardwired systems. Wires and plugs, electrical circuits, all that jazz. But don't worry — hardwired systems typically include professional installation. Some companies make you pay, while others bundle the installation cost with your plan. Hardwired home security systems are geared toward the homeowner who plans to stay put for several years.
24/7 Monitoring
Even the most affordable systems offer 24/7 monitoring. Get round-the-clock protection from the pros for as low as $8-$10 per month. If a break-in occurs, the monitoring center is alerted and takes it from there. Of course, they'll call you first to get the scoop, and they can send police if needed. 24/7 Monitoring is optional, as many prefer to "self-monitor."
Control Panel
If a criminal thinks he can break-in and destroy the control panel to stop the alarm, he better think again. Affordable alarm systems feature "Smash and Crash" protection. That's right, your tamper-proof control panel will immediately alert the monitoring center of suspicious activity. On top of this, control panels today are outfitted with various nifty features. But we'll let your owner's manual do the talkin'.
Entry Sensors
Affordable security systems include entry sensors as a standard feature. But the more sensors you get, the more it'll cost you. Put the magnetic sensors on your doors and windows, or any point of entry. When the magnet is separated from the sensor, the alarm sounds and you'll be alerted. If you have 24/7 monitoring, expect a call from the call center.
Motion Detectors
Now that the perimeter is secured with entry sensors, it's time to introduce motion detectors. This low-cost feature leverages infrared technology to scan for activity. The moment it detects motion, the alarm will sound and alerts are sent. Motion detectors are now more affordable than ever, and they're great for homes with low-trafficked rooms and rooms with valuables like art and jewelry.
Remote Control
It sounds fancy and sophisticated, but Remote Control is a home security feature that comes with many affordable systems. These little remotes are perfect for your keyring. They let you arm and disarm your system with the push of a button. You'll also be armed with a panic button, allowing you to sound the alarm from anywhere inside or outside of the home.
Mobile Access
You're going to like this feature. Mobile Access puts your home security controls at your fingertips via companion app. All you need is a smartphone or other mobile device. Depending on your plan, you can remotely arm and disarm the system, view live-stream camera feeds, communicate with visitors, and the list goes on. Mobile Access is an essential feature of affordable systems.
Expandable
Scale your system to your heart's content! Expand your home security with video surveillance, motion detectors, glass break sensors, and any number of low-cost add-ons. There are so many options out there that home protection is only limited by your imagination. Expandability is offered by several affordable home security systems, but it's always worth checking before you buy.