Travis Goodreau
https://www.safehome.org/security-advisors/travis-goodreau/
Best Home Security Systems for People with Poor Credit
Good news! Now you can secure your home with confidence, regardless of your credit score. Here are a handful of go-to options for security systems that don't require a credit check.

If you have poor credit and thought installing a home security and home automation system was out of your reach, we've got some good news for you because nothing could be further from the truth! In fact, home security/automation systems are becoming more and more affordable by the day and many security companies now offer a wide variety of solutions that don't require a credit check, a long-term contract, or even expensive upfront equipment costs. So let's go over the top four home security systems for people with poor credit.
1. SimpliSafe
SimpliSafe has a different business model than most in the industry because they build their own security equipment. That means they can control the quality and pricing of their DIY wireless products. They also have five security systems to choose from and you can add additional equipment as you go. And, their alarms don't require a monitoring subscription for them to work.  The SimpliSafe equipment is very easy to install and can be done in about 30 minutes without any tools. In addition, they have very low monthly monitoring fees and they give their customers a 60-day trial to make sure everything is to their satisfaction. Here are the SimpliSafe pros and cons.
Pros
Easy DIY Installation
Low Monthly Fees
Portability
60-Day Money-Back Guarantee
No Contracts
Award-Winning Monitoring
Cellular Alerts
Environmental Disaster Protection (water, smoke, freeze, and carbon monoxide)
Self-Monitoring Option
Indoor Video Security
Cons
Smartphone Controls Not Available With Self-Monitoring Option
No Home Automation Options
Proprietary Equipment
Up-Front Equipment Expense
No Outdoor Camera Options
SimpliSafe was founded by some students at Harvard Business School about 10 years ago in response to a bunch of apartment break-ins. This is when they discovered many renters found it difficult to get an alarm system because most of them at that time were hardwired systems that also required long-term monitoring contracts. So if you are looking for a wireless, DIY security system without a long-term contract or any monthly fees, you might want to consider SimpliSafe because they don't require a credit check and there aren't any monthly expenses you have to add to your budget. And, with their three-year equipment warranty, you won't have to pay for repairs, at least for a while. In addition, because it's portable, if you move, you can easily take your alarm system with you.
The SimpliSafe home security equipment packages range from approximately $229 to $499 and their indoor video cameras have motion detectors and night vision already included with them. Additionally, they also have environmental sensors available for smoke, water detection, and carbon monoxide if you are interested in those features.

Want simple and affordable home security?
Poor credit? So what! You deserve to protect your home and family from intruders. There's no credit checks with SimpliSafe -- only quality DIY home security with low monthly fees.
2. Abode
One of the main concerns many people have when considering a home security system is the good credit requirement and rightfully so. Years ago, it seemed almost all of the available brands required you to sign a long-term contract. And, before they would approve your home security system contract and purchase, you had to have good credit. However, things have changed and there are only a handful of brands now that still have that requirement today and Abode is not one of them.
Pros
CUE home automation platform
Cellular backup available on two upper-tier plans
No credit check or good credit requirement
Compatible with 100's of third-party devices
30-day return policy
Cons
24/7 monitoring only comes with the upper-tier plan
Customer support by phone only available on upper-tier plan
If you want full home coverage, you will need to purchase add-on equipment
Your credit doesn't matter when purchasing an Abode starter kit. In fact, Abode is one of the best home security systems for those with bad credit. And, you don't have to settle for a lesser system either. The two Abode starter kits are available to anyone who wants them, and they start at a very affordable $159. They also offer a free self-monitoring option using their companion mobile app. So if you don't have the money for professional monitoring, you can still use the Abode system. Additionally, the way the Abode system was designed, you can buy the starter kit and purchase their add-ons as you can afford them until you have the home security/automation system you've always wanted.
Abode is also compatible with many third-party devices including Google Assistant, Alexa, and Nest, as well as having IFTTT channel access, the ability to work with Z-Wave, Zigbee and more. The Abode equipment is wireless so it's extremely easy to install and comes with a battery backup feature, so you are never without coverage in the event of a power outage. And, two of the three monitoring plans, except for the free Basic plan, come with a cellular backup feature, so your system will work even if the internet is down.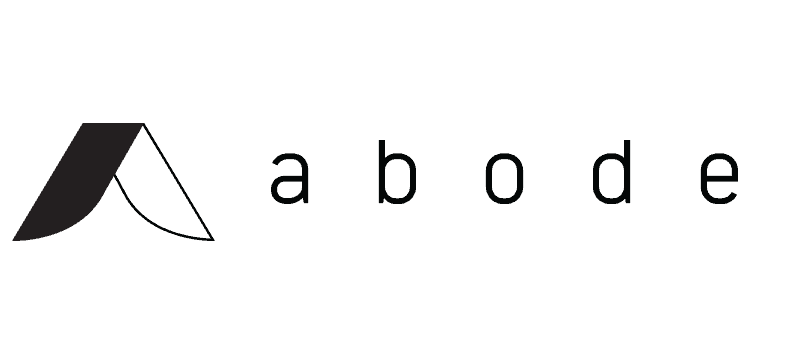 Get ready for smart features galore!
No credit check, no subscription fees, no-nonsense home security you can trust. That's the value of Abode. Our experts recommend Abode for complete home security and smart home automation.
3. Scout
Another great low-cost home security option is Scout. With Scout, there aren't any long-term contracts, they have low monthly rates, which start at $9.99 per month, and they have a 60-day return policy. Scout actually manufactures all the devices it sells and their equipment is a DIY wireless installation so you won't have to pay for professional installation. And as far as their equipment goes, they have some of the best designed highest quality home security equipment in the industry. Here are the Scout pros and cons.
Pros
Low Monthly Rates
Wireless, DIY Installation
Exceptional Customer Service
Wi-Fi Communication with 3G Cellular Backup
Mobile Control
60-Day Return Policy
No Contracts
Compatible with Smart Home Devices
Compatible with Environmental Sensors
Easily Integrates with Amazon Echo, Nest, IFTTT, and More
Cons
No Professional Installation Available
Only a 1-Year Equipment Warranty
Up-Front Equipment Costs
Backup Power is Only 24 Hours
If you are looking for an alarm system and you have bad credit, Scout may be just what you have been looking for because there aren't any credit checks, installation charges, long-term contracts, and their monthly monitoring fees are very low compared to other security companies.
However, Scout's home security options are limited and they don't offer any cameras or home automation equipment of their own. But, if you have a Nest Cam or a Nest thermostat, they are easily integrated. And because the Scout equipment is so easy to hook up to third-party equipment that makes their system even more valuable than other home security equipment on the market. In addition, because Scout's equipment is wireless, it's also portable, so you can easily take it with you if you move.
4. Canary
Canary is a popular all-in-one DIY security system that can be controlled via your mobile device. It comes with some great features which include a 90+ decibel siren, video recording, motion detection, environmental sensors for air quality, temperature, and smoke. Another great thing about the Canary system is that it can be used by itself or can be easily connected to multiple devices and controlled using an app. The Canary system is wireless, weatherproof, and only costs $199 which is about the middle of the road compared to other security options.
Pros
Mobile Control via App
Security Alerts
Loud Siren
Automatic Night Vision
Environmental Sensors
Free Cloud Storage Up To 12 Hours
Optional Video Storage Options Above 12 Hours
1-Year Warranty
Exceptional Customer Service
Motion Detection
Durable and Weatherproof
Wireless
DIY Installation
Cons
Extra Fees for Storage Options Above 12 Hours
No Battery Backup
Can Only Connect Up To Four Devices In One Location
A Bit More Expensive Than Other Basic Security Systems
The Canary system is a basic compact all-in-one security device with some attractive features even though what they have to offer is limited. Using their mobile app you can access, monitor, and control your system. The video can be streamed in real-time. And you can record the HD video and audio and have up to 12 hours of that video stored for free. And, they have three other video storage plans available for a very reasonable additional monthly fee. The only drawback is you can only connect up to four devices in one location and if you are trying to cover a large area or you have several closed rooms, this could be a problem. The Canary equipment is sleek, durable, wireless, and weatherproof. In addition, it has a very loud security siren and the system will send you motion-activated alerts when an event is detected.
Features of Home Security Systems for People with Poor Credit
Many people scour the internet looking for home security systems for people with bad credit. However, before you begin, it's in your best interest to understand what the different options and features are so you can decide which ones you really need and which ones you don't.
Mobile Alerts
The best home security systems for people with poor credit offer impressive features. Mobile Alerts, for instance, are triggered at the time of security breach. These alerts are sent to your mobile device via text, email, or phone call. And they allow you to jump into action to protect your home. Ahem, we recommend putting down the samurai sword and calling the police.
Entryway Sensors
Regardless of your credit score, you must secure your apartment or home against criminals. Entryway Sensors are a standard feature of security systems. Mount these magnetic sensors on door frames and windows. Now sit back and enjoy the sweet life of home protection. If the magnetic sensors separate, the alarm sounds and alerts are sent. Entryway Sensors are your first line of defense.
Expandable
Bad credit? Purchase a basic security system and expand on it over time. An expandable home security system allows you to customize, customize, customize! Add third-party equipment such as security cameras, smart locks, automatic garage openers, and more. Your home security and smart home automation is turning into a full-on ecosystem right before your eyes. Now that's home security done right.
Wireless
Wireless home security systems are ideal for people with low credit scores. These easy-to-install DIY systems require zero hardwiring, zero tools, and not a single hole drilled into your walls. Moving to a different apartment or house? No problem. Take your system with you wherever you go. It's easy to see why wireless home protection is exploding in popularity.
Hardwired
Some folks are die-hard fans of hardwired systems. While they typically require a contract and professional installation, they do bring certain advantages to the table. Depending on the provider, hardwired security systems can offer a more comprehensive home security experience. Also, they generally don't require steep upfront costs, but rather a low monthly fee spread out over the contract length.
Remote Control
No credit? No problem. Access, monitor, and control your home security system on-the-go. That's the benefit of Remote Control, an impressive feature that keeps you in command no matter your location. Get hands-free access, arm and disarm your system, and control a range of home security features via a small keychain-sized fob or mobile device.
Motion Detectors
Motion Detectors are strategically mounted inside your home or apartment. When these devices detect motion, they immediately sound the alarm and send alerts. The more advanced motion detectors are capable of distinguishing between people and pets, and some even boast facial recognition technology. Outfit your home with motion detectors to secure it inside and out.
Control Panel
Welcome to the motherboard of your home security system. Modern Control Panels are stacked with wide-angle touchscreens, allowing you to control your security and automation system with the swipe of a finger. Many no-contract home security systems come with sleek control panels. So don't let poor credit keep you from having the best security equipment on the market today.
Ownership
Sidestep the credit check with outright ownership of your home security system. The option of owning your system from day 1 is especially attractive for people with bad credit, and it's entirely possible with no-contract, self-monitored systems. You will likely have to pay the upfront cost for the equipment, but you won't be locked into a long-term contract with monthly payments.