Equipment
You have to pay for all of your equipment upfront, beginning with a starter kit. You have two options:
Smart Security Kit Gen 2
This comprehensive home security system includes the Abode Gateway, a motion sensor, key fob and mini door/window sensor. This configuration is the option that's more of a standard home security system. It's a good choice if you want to have the base station in a protected location while the motion sensor and door/window sensors are elsewhere.
Abode Iota All-in-One
This all-in-one device handles everything in one sleek package. It's got a built-in HD video camera, motion sensor, and two-way communication. It can also act as the base station for 160 devices in your home. If the alarm goes off, Abode sends a notification to your mobile device. It also takes a video of the activity and sends that to your phone too. You also get a mini door/window sensor and a key fob.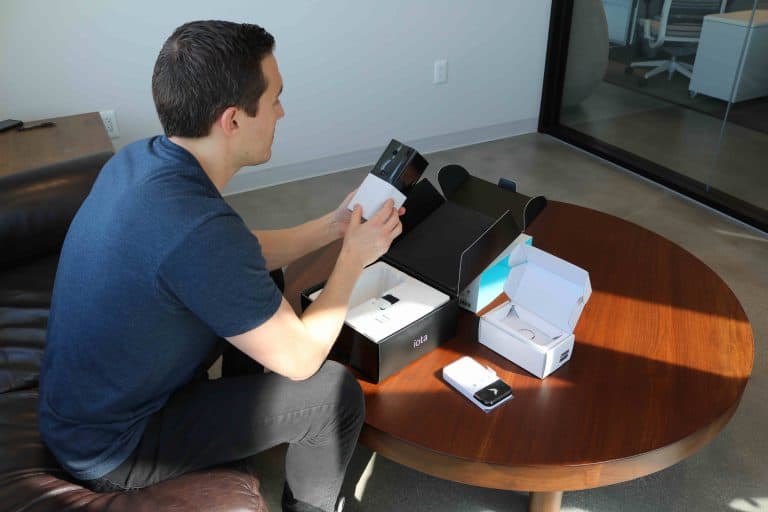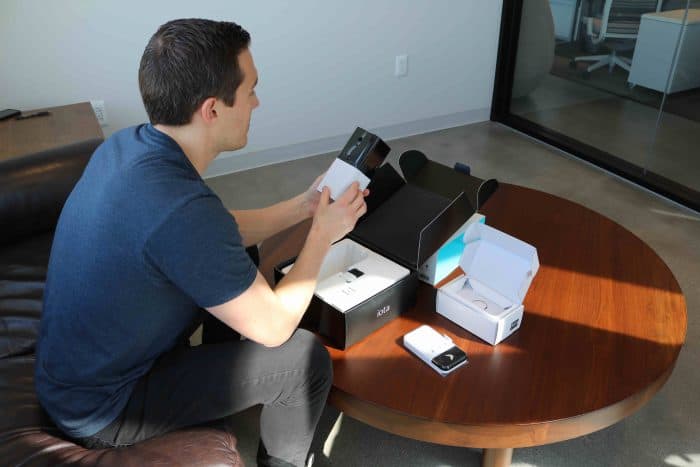 Add-On Equipment
Abode offers a lot of customization for your home security and home automation devices.
Glass Break and Vibration Sensor – $0
Stick this sensor to a window and get a notification and/or alarm when someone breaks the glass.
Door / Window Sensors – $25
You peel and stick this sensor to the door or window that you want to monitor.
Acoustic Glass Break Sensor – $49
Protect multiple windows by using this sound-based glass break sensor.
Mini Door Sensor – $27
This tiny door sensor gives you a low profile option for this equipment category.
Recessed Door Sensor – $36
This door/window sensor is in line with the frame, so it's not able to be seen.
Slim Strip Sensor – $40
If you want to have other sensors that will not be seen, this strip sensor is used for a door or window that has a gap between the frame and the rest of the door.
Motion Sensor – $40
Get a notification if someone steps in front of a motion detector while you're away and the system is armed.
Abode Cam – $112
This HD streaming camera gives you another way to keep a close eye on activities at home. Get 1920×1080 resolution for all of the clips and keep the video running at night with night vision. A pre-recording functionality gives you an idea of what happened right before the alert went off. It connects to your system via Wi-Fi and has a 152-degree view.
Automation / Occupancy Sensor – $44
You can set up home automation actions based on the occupancy levels of the house. It can base the triggers off of temperature, activity or other factors
Remote Key Fob – $20
You can easily arm and disarm this system.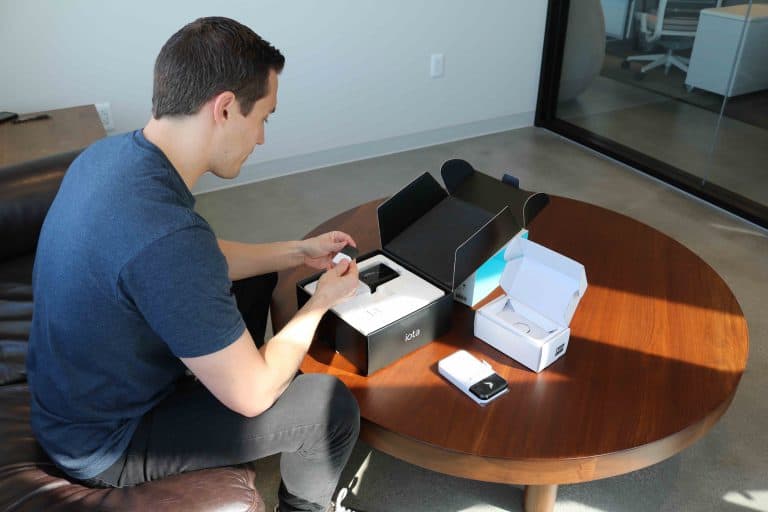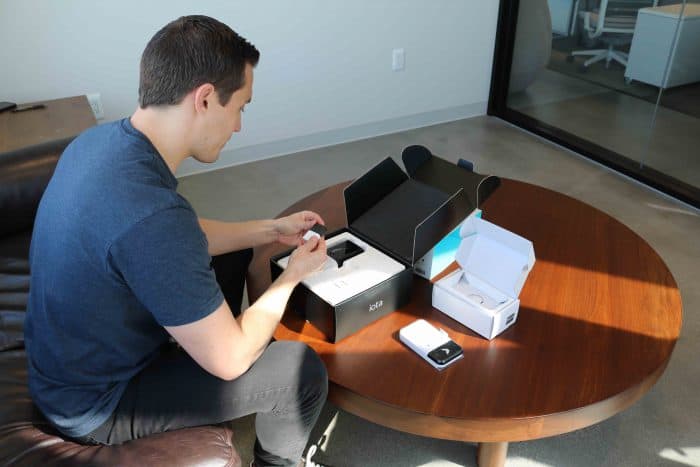 System Status Indicator – $36
Want to know the status of your system with an easy to understand visual indicator? The System Status Indicator is battery powered and tells you whether there's an alarm or what the security system is set on.
Wireless Keypad – $79
This battery powered keypad gives you another way to arm and disarm your Abode Security system. You can also create PINs for friends and family.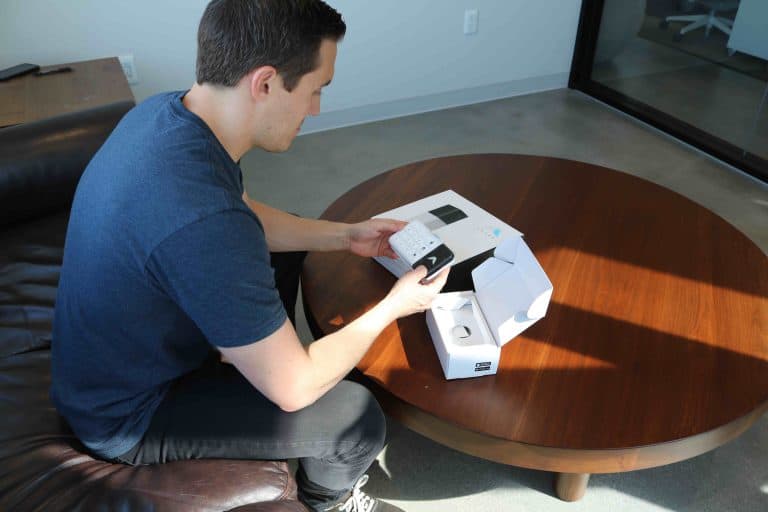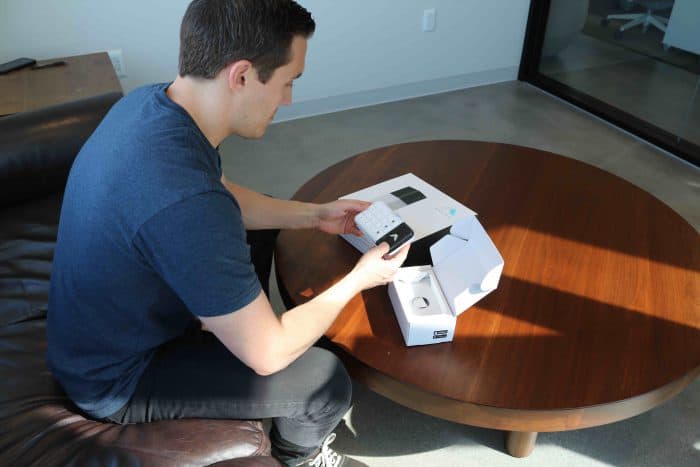 Home Automation Power Outlet and ZigBee Extender – $49
You can turn your power outlet into a smart outlet, which gives you the ability to turn that outlet off and on remotely.
Indoor Siren – $49
Ensure that everyone knows that there's an alarm going on by putting sirens throughout the house.
Outdoor Siren – $56
The 107-decibel siren goes off during alarms and has eye-catching strobe lights to ensure everyone in the neighborhood notices.
Smoke Alarm Monitor – $45
Turn your current smoke detectors into a smart and connected device. When they go off, the monitor alerts the home security system and sends notifications to you.
Temperature, Humidity and Light Sensor – $39
Keep an eye on indoor humidity, light levels and temperature with this useful sensor.
Water Leak Sensor – $49
Stop floods and water leaks from causing problems for your property.
Wide Angle Motion Camera – $99
This is a motion sensor that also includes a wide angle camera. It takes three photos whenever someone wanders within range.
Keypad – $69
You can set your system up with 40 PIN codes for all of your friends, family and other guests. You get a full view of the people using the system through the Abode app.
System Status Indicator – $27
This device shows you whether the system is armed or disarmed before you risk setting it off.
Home Automation Power Switch – $40
This smart switch allows you to turn regular household appliances into smart devices through remote control over that outlet.