Travis Goodreau
https://www.safehome.org/security-advisors/travis-goodreau/
Best Home Security Systems for Apartments
Apartment-living just got a whole lot safer. Most home security companies now offer total protection for apartment and condo-dwellers. Here is a list of our favorite security systems that are perfect for apartments.

If you live in an apartment and want to install a security system, you might find yourself wondering about the best home security systems for apartments in general. You might think installing a security system in a rental limits your options. And while that might be somewhat true, the security industry is evolving every day and there are a wide variety of home security systems for apartments that are every bit as good, if not better, than their wired counterparts.
So let's take a look at security options for apartments then you can use this information to make an educated decision about which apartment security system is right for you and your particular situation.
1. SimpliSafe

Easy setup and to take to the next place
Great if you don't plan to be in your apartment long term. Also since they don't have an outdoor camera, their monitoring is very affordable. Perfect for securing your apartment and belongings.
SimpliSafe is one of the top providers of self-monitored DIY security systems for apartments.  They don't have long-term contracts or any monthly costs and their equipment is very easy to use, which is great if you're a beginner or just like to keep things simple. In addition, their equipment is high quality and the overall design is extremely durable and versatile. Here are some of the SimpliSafe pros and cons.
Pros
Easy DIY Installation
Wireless Equipment (works with or without monitoring)
Low Monthly Rates
60-Day Money-Back Guarantee
Three-Year Equipment Warranty
No Long-Term Contracts
Award-Winning Cellular Monitoring
Self-Monitoring Option
Customizable Systems
Cellular Alerts
Environmental Disaster Protection
Indoor Video Available
Portability
Cons
No Home Automation Option
Up-Front Equipment Expense
No Smartphone Controls With Self-Monitoring Option
Proprietary Equipment
SimpliSafe is a great option if you don't want to sign a contract and it costs less than other security systems. It's also very easy to install and the system will work whether or not you choose to add a monitoring plan. The SimpliSafe system communicates by linking to your internet connection. It's also portable and will send you activity alerts regardless of where you put it. Additionally, even though this is a self-monitored security system, SimpliSafe does have a monitoring option if you so choose for a minimal monthly fee.
The SimpliSafe equipment packages range from about $229 to $499 and are under warranty for three years. Their indoor video cameras have a motion sensor and night vision and they also offer environmental protection for smoke, carbon monoxide, and water leak detection, which is especially important when you live in an apartment due to the close proximity in which everyone resides.
Most people also find the SimpliSafe system very easy to use and for the installation, you simply plug-in the base station, place the sensors around your apartment, then adjust the settings. In addition, the SimpliSafe system also comes with a battery backup if you ever lose power. And the best part is when you move from an apartment into a house, you can take the entire system with you.
2. Alder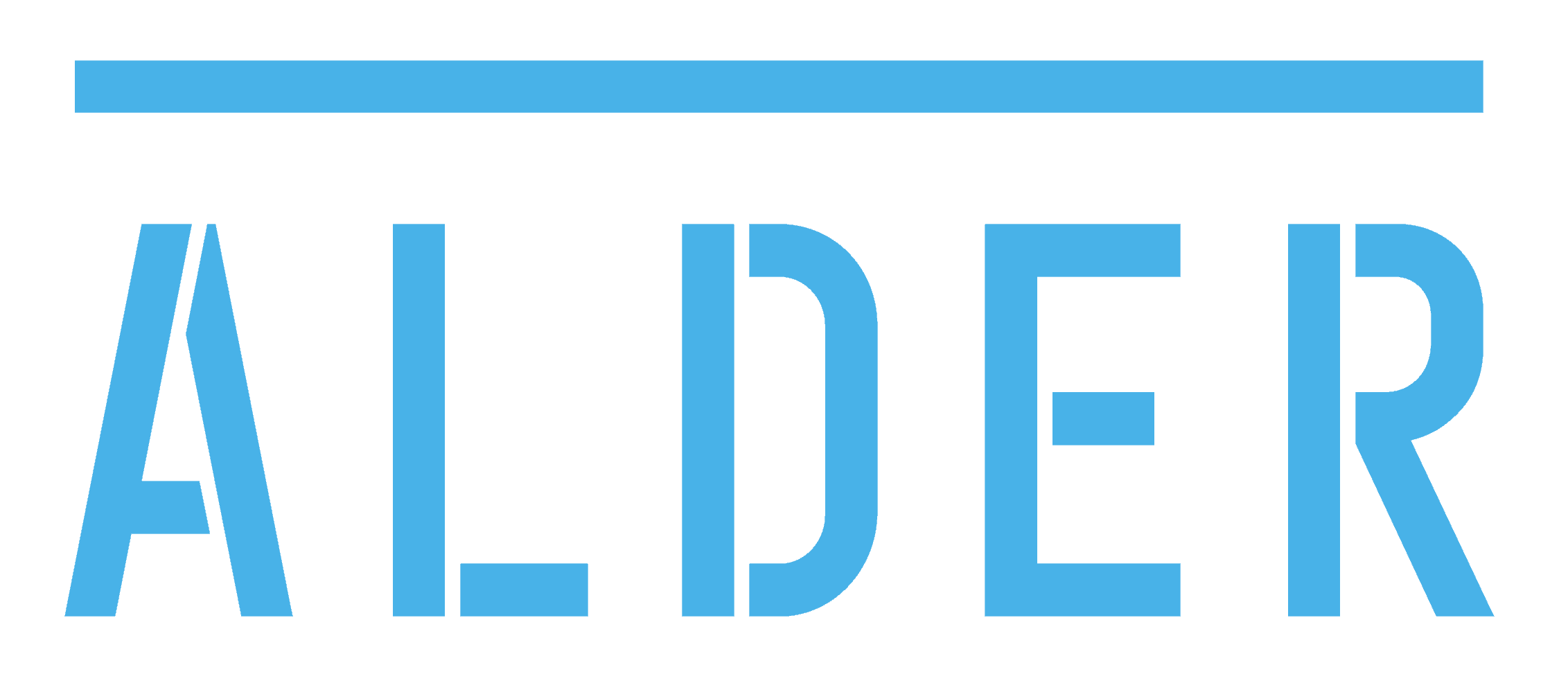 Want the latest features & lightning-fast response?
Alder offers a range of low-cost security systems for renters and homeowners alike. Go DIY or choose free professional installation, and you'll be up-and-running with peace of mind.
Alder gets our #2 pick for a handful of reasons. Their equipment is super-portable, and most of it is made in-house, which means quality control is on-point. And they are one of the only brands we've tested that offers the choice between DIY installation and free professional installation. Check out Alder's pros and cons:
Pros
Affordable Systems
Extremely Portable
3.4 Second Response Times
4G LTE Cellular Monitoring
Touchscreen Control Panel
Easy DIY Setup
Smartphone Controls
Optional Security Cameras
Environmental Sensors
Cons
Slightly Expensive Monitoring
Somewhat Limited Home Automation
Must Call to Purchase System
Prices Not Listed Online
There's actually a lot to like about Alder — especially if you live in an apartment. Their equipment is 100% wireless, so there's no drilling or fussing with wires (keeps you and the landlord happy). You can install it yourself in just 10-20 minutes, from start to finish; or you can have an Alder tech install it for free. The company takes a tailor-made approach to home security, with systems that are customized to meet your exact needs. A helpful Alder agent will help you along so that you can explore your options and find the right fit.
Once you're all set up, your apartment is that much safer with the fastest response times in the industry. If there's a break-in or emergency, Alder can respond as fast as 3.4 seconds! They also offer a couple of camera options — both indoor and outdoor — and a video doorbell camera option as well (third-party devices). Now, if you're into home automation, rest assured the equipment works with Alexa for voice control, and you can even integrate Z-Wave compatible devices. So there should be plenty of smart home options to keep you busy.
Finally, it's important to know that Alder operates with down-home values, and they seem to really care about their customers. This shines through in customer-friendly policies like lifetime warranties and free in-home installation. The company is even known to support local high-schools and youth sports organizations. Pretty cool!
3. Frontpoint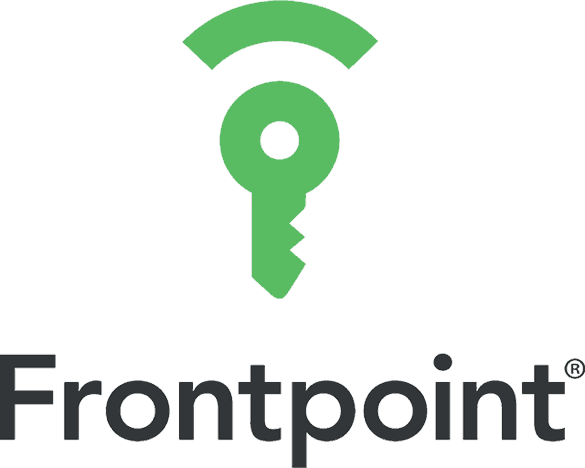 Looking for smart features and superb service?
Frontpoint takes the cake for affordable apartment security with smart automation. The company offers fast and easy DIY setup, with a strong focus on customer service.
Frontpoint is a top contender when it comes to providing a high-quality DIY home security system that lends itself well to apartment living. Frontpoint gives you more for your money than any other security company and tops it off with the best 24/7 customer service in the industry. Here are some of the Frontpoint Home Security pros and cons.
Pros
Wireless Security System
DIY Installation
No Installation Fee
Portability
Crash and Smash Protection (tamperproof control panel)
Exceptional Customer Service
Home Automation Features Available (with select packages)
30-Day Money-Back Guarantee
100% Cellular Monitoring
Compatible With Z-Wave (with select packages)
Security Alerts
Optional Indoor Cameras With Night Vision
Environmental Disaster Protection (with select packages)
Interactive Security System
Cons
Long-Term Contract
$199 Activation Fee
No Landline or Broadband Options
A Credit Check Is Required
Frontpoint Security is consistently rated one of the best home security companies in the country. Their costs are competitive and they provide their customers with exceptional customer service. The Frontpoint Security system is a very easy wireless DIY installation that even the least tool-savvy person can perform in about 30 minutes.
There are three monitoring plans and they all include a smoke and heat sensor. And for an additional charge, a flood sensor can be installed. These features are always important, but are especially important when you live in an apartment because you live in such close proximity to others. Which means even though you might be a responsible renter, it doesn't mean everyone else is. So these features are just another layer of protection for you, your family, your pets, and your belongings.
The Frontpoint contracts are either one or three-year agreements; however, if you want the package pricing, you have to sign a three-year contract. However, you can use all the Frontpoint equipment via an app on your mobile device.
Frontpoint is considered one of the best security companies for apartments because of their high-quality, easy, wireless DIY installation, exceptional customer service, and affordable options.
If you want quality, convenience, and a top-notch security company, Frontpoint might be just what you've been looking for.
4. Brinks

Searching for top value in apartment security?
Brinks is back with award-winning monitoring. These DIY systems are simple to setup and take down. And they come loaded with a lineup of home automation features.
Brinks, Livewatch, and Moni have recently merged to provide you the best in DIY home security and professional monitoring services. In addition, the Brinks system is very affordable because the equipment is included with most of the contracts for free so there is no upfront payment required. The Brinks name is widely known and respected in the home security industry so you can rest assured you are dealing with a company that knows what they are doing and has a long-term history of value and affordability. Here are some of the Brinks pros and cons.
Pros
Equipment Included Free (with most contracts)
24/7 Monitoring
Smartphone Controls
Home Automation Features
30-Day Return Policy
Equipment and Installation Options Better Than Most
DIY or Professional Installation
Remote Control
Wireless and Cellular Monitoring
Nest Secure Option Available
Mobile Alerts
Crash and Smash Protection
Environmental Sensors Available
Works With a Wide Variety of Smart Home Devices
Hacker Protection Feature (encrypts sensor signals)
Live Streaming Video (with select plans)
Cloud Video Storage (with select plans)
Live Voice Assist (with select plans)
Cons
Three Year Contract With Most Monitoring Plans
Stringent Cancellation Policy
There's a Charge for the Professional Installation Option
Brinks has partnered with Nest; therefore, you have access to more plan options and they start at $19 per month with the available Nest Secure plans offering the lower monthly fees. Brinks offers both a DIY installation and a professional installation option that comes with a lifetime equipment warranty, but if you choose the professional installation option be prepared to pay the installation fee of $199.
There is a contract requirement with Brinks, which is three years with most of their plans. But what makes the Brinks option so attractive is that it works with a wide variety of smart home devices such as Alexa and Google Assistant, etc, whereas most other home security equipment isn't as flexible. Another thing to keep in mind is that cameras are not included in the basic package. If you want indoor cameras, you will have to subscribe to the upper tier monitoring plan.
Overall, you really can't go wrong with Brinks, especially now that they have merged with Livewatch and Moni, and have partnered with Nest. This gives them an edge over the competition because of their flexibility and versatility when it comes to overall equipment and monitoring options many of which can be used with third-party home automation features. Not to mention their affordable plan options that span a fairly wide budget spectrum so they have something for just about everyone.
5. Nest Secure
If you like gadgets and home automation features, you are going to love Nest, especially if you already have the makings of a Nest ecosystem already in place! Nest Secure is not the cheapest option on the market ($399 for the basic setup), but it is certainly a great DIY home security system that allows for plenty of room to grow.  Another great thing is that Nest Secure does not require a monitoring plan to work. The system has the capability of being self-monitored if you so choose. And, as you would expect, the self-monitoring option won't cost you as much either. Here are some of the Nest Secure pros and cons.
Pros
Easy to Use Equipment and Mobile App
Seamless Integration With Other Home Automation Options
Self-Monitoring and Professional Monitoring Options
Plenty of Features and Functionality
Multiple Arming and Disarming Options
Nest Cam Integration (video)
Easy Installation
Cons
More Expensive Than Other Starter Kits
Expensive Monitoring Unless You Opt for a Long-Term Plan
Cellular Backup Option Has a $10 Per Month Cost
Nest Aware (cloud video recording and storage) Is Also An Extra Cost But Is Included in the $10 Per Month Cellular Backup Option
Slow Alert Notifications (which are only available via email)
Nest Secure is very easy to use, everything from the install, to the equipment, to the mobile app. In fact, that is one of the things people like the most about it. In addition, Nest offers some of the best customer service in the industry as well. There are some things for you to be aware of though when it comes to buying a Nest system. Nest is owned by Google so that might make your system vulnerable to data mining. Additionally, Nest does offer add-on subscriptions such as purchasing a cellular battery backup and/or Nest Aware, both of which can be a bit on the expensive side, especially if you don't already have some of the Nest equipment already in place. But, with that being said, their home automation features are enviable and very easy to add-on to.
6. Abode
Living in an apartment can sometimes pose challenges when it comes to installing a home security system. So if you are looking for the best apartment security systems for your needs—look no further. Abode home security might be just what you've been looking for and it can be easily integrated with a variety of third-party smart home automation features as well. Additionally, there are no contracts to sign, it's affordable, and they offer a surprising number of add-ons from which you can choose.
Pros
1080 cameras, motion sensors, and two-way voice
Equipment purchase payments available
DIY wireless installation (no tools required)
Home automation and environmental protection options
Wi-Fi connection with cellular backup
No contracts, customizable, 30-day return policy
Free self-monitoring with low-cost professional monitoring available
Can be easily integrated with third-party devices
Cons
Very few features included with the Gateway Starter Kit
Base package does not come with video cameras
Customer support not included with the Basic Plan
Abode was founded in 2014, so they are a relative newcomer to the home security landscape. However, they are quickly becoming one of the top contenders in the industry. In fact, Abode has an 8.3 out of 10 customer rating on Trustpilot based on more than 1756 reviews!
Abode is also a popular option for those who live in an apartment because they don't require a long-term contract, their equipment is affordable, customizable, and compatible with a variety of third-party devices. All of which offers apartment dwellers the flexibility they need in a security system.
Additionally, Abode allows you to self-monitor your system using their mobile app even when you opt for the free plan, whereas most companies don't offer this with their free plans.
Abode also has on-demand monitoring and what seems like an endless number of add-ons from which you can choose. If that weren't enough, the Abode equipment is an extremely easy, no tools required, DIY installation that's portable which is an important feature when you live in an apartment.
What makes Abode stand out most of all when it comes to being one of the best apartment security systems is that it's wireless. So the equipment can be easily moved from place to place. Every component is attached using an adhesive strip, which is included with your purchase. So all you have to do is remove the adhesive, take down the equipment, and re-install it using a new adhesive strip when you move-in to your new apartment. Additionally, all your devices will remain paired with your system. That means they can be easily connected once you get to your new home.
6. Scout
If you are looking for affordability, then Scout might be just what you've been looking for because their plans start at $9.99 per month for their self-monitoring option and only $19.99 per month if you want professional monitoring. In addition, Scout is very well designed and has some of the highest quality equipment on the market. However, they don't offer any type of advanced equipment such as cameras, etc. So you will have to consider that if video cameras are important to you. Another great thing about Scout is that you can select your own equipment and they don't require you to sign a contract either. Here are some of the Scout pros and cons.
Pros
Portability
No Long-Term Contracts
Easily Integrates with Nest and Amazon Echo
Phone Widgets for Arming and Disarming Your System
Cosmetically Appealing Design
No Installation Fee
No Activation Fee
Lower Monthly Monitoring Rates Than Competitors
Easy DIY Wireless Installation
Ability To Add Unlimited Users
Custom Alerts
Wi-Fi Communication With 3G Cellular Backup
Plenty of Configurability Options
Mobile App for Access, Monitoring, and Control
Compatible With Environmental Sensors
60-Day Return Policy
Cons
Requires You Pay a Monthly Fee For It To Work
Free Self-Monitoring Option No Longer Available
Only Comes With a One Year Equipment Warranty
Scout Charges for Extra Window Stickers and Yard Signs
No Professional Installation Available
Scout is a relative newcomer to the security industry; however, their business model has taken off and they are doing very well. One thing to keep in mind though is that you have to pay for their equipment upfront and they only offer a one year warranty on that equipment, which is shorter in length than most others in the industry. But again, their equipment is also less expensive than others in the industry as well.
Home Security Systems for Apartments
Renters
If you are a renter, you might need to spend a little more time researching the best home security systems for apartments so you end up with one that suits your particular situation. You will first need to contact your landlord and find out what their policy is regarding security systems. Do they allow you to install a wired security system, or do they only allow a wireless system? Can you apply alarm company window stickers to your windows? And any other do's and/or don'ts they might have. Then whatever you have been told by your landlord, it's best to get that permission and their specific policies in writing, just in case they forget what they told you or if they happen to sell the property to someone else.
Owners
If you are the owner of rental property, you might consider developing a set criterion that includes what your renters can and can't do when it comes to installing a security system then have them sign it. This will help reduce your liability should someone install a security camera improperly or in a prohibited area.
Additionally, if you own rental property, buying and installing security cameras could be a good crime deterrent and provide you with video proof of a crime should it occur. A security system will not only help you protect your investment, but it could also help protect your residents to some extent as well. However, with that being said, there are some very specific state and federal laws concerning audio and video recording. And sometimes those laws can even vary from city to city. Therefore, it's imperative you seek legal advice on how to proceed before installing a security system on your rental property.
Features of Apartment Home Security Systems
Purchasing a security system when you live in an apartment carries a different set of criteria than it would if you owned a single-family dwelling. Therefore, consider taking some time to research the best home security systems for apartments so you can make an educated decision about which one is right for you. Here is a list of features to consider before making any final decisions.
DIY
DIY is the apartment-dwellers dream. These security systems are up-and-running in a flash, with practically no tools, and zero wiring or holes to drill. Sure, there are more robust systems on the market, but those require professional install (not to mention a stranger in your apartment). Also, you take it with you when you move. There's lots to love about apartment security systems.
Entryway Sensors
Home security systems for apartments use Entryway Sensors to secure the perimeter. Especially important for first floor units, you simply mount the magnetic sensors on doors, windows, and other entry points. When the alarm is set, the sensors will sound the alarm when the magnets are separated — which will most likely cause the bad guys to tuck tail and run.
Remote Control
Renters are all about convenient automation. That's why Remote Control is a top feature for apartment-dwellers. Take total control of your home security system with a keychain fob and a sleek mobile app. The hands-free capabilities are quite impressive. Depending on your system and technology, you can remotely arm and disarm the system, and control a number of other automation features.
Wireless
Wireless home security systems for apartments are all the rage for a reason. We touched on the ease-of-installation, but there's more to it. Many landlords don't even allow hardwired systems, as the drilling and wiring can be quite invasive to their property. With a wireless system, everyone's happy. You'll have to think of other more creative ways to annoy your landlord.
Mobile Alerts
Mobile Alerts is fantastic feature that most home security systems for apartments offer. This lets you access, monitor, and control your system from your smartphone or other device. If and when the system senses activity, you'll be the first to know. The helpful and timely alerts are typically sent via text, email, and even by phone. Secure your apartment, from anywhere, anytime.
24/7 Monitoring
Some choose to "self-monitor" their apartment security system. Others choose to bring in the big guns with 24/7 Monitoring. Around-the-clock professional monitoring is available for many (but not all!) DIY wireless systems. While this feature can certainly be helpful, if you self-monitor using mobile alerts, you'll save some cash. Also, 24/7 monitoring might require a contract.
Motion Detectors
This feature is especially helpful in 3+ bedroom apartments, to monitor less-trafficked areas. The devices themselves are straightforward: if they sense motion, they sound the alarm, and you receive an alert. To reduce false alarms, some motion detectors can tell apart your pup from a perpetrator. Although not always necessary, motion detectors are a helpful component for a more robust apartment security system.
Expandable
You never know when you might want to expand your system. Thankfully, many home security systems for apartments allow you to add loads of additional features. Live-stream video cameras, home automation controls, and a host of other options will keep things interesting. And the best part — many of these upgrades are wireless, DIY install. So take it with you when you move.
Panic Buttons & Pendants
Caught in a sticky situation? Feel threatened? Need help? Simply press the panic button on your control panel or mobile pendant to summon assistance. This is a great feature for apartment-dwellers, no matter their age. Many of these devices also boast two-way voice so you can communicate directly with the monitoring center without having to find a phone and dial the number.