PROS
Competitive Price
Great Customer Service
Wireless
Do-It-Yourself Installation
Sends Cellular Alerts (No Landline Required)
Optional Indoor/Outdoor Cameras
Environmental Disaster Protection
Home Automation
30-Day Money-Back Guarantee
CONS
Long-Term Contract
Credit Check Might Raise Prices
No Landline Option
Getting to Know Frontpoint
There's no question that Frontpoint is one of the most competitive home security systems on the market today. It combines DIY home security systems with home automation and some of the highest-ranked customer service around to guard against both home intrusions and environmental damage.
Based in Virginia, Frontpoint Security Solutions was founded in 2007, and by 2011 had won the Angie's List Super Service Award. Not surprisingly, Frontpoint has an A+ rating with the Better Business Bureau.
Frontpoint security equipment sets can be ordered online or by phone for as little as $100, then installed by yourself in just 30 minutes, and the coverage is thorough. Special features include tamper-proof control panels, remote-controlled lighting, and video surveillance with night vision.
Monitoring & Packages
Often rated as one of the best home security companies for emergency monitoring with "smart home" enhancements, there's a lot to like about these systems. The systems are easy to set up without a professional. The equipment and monitoring are top-notch, and there are plenty of options to choose from. Top-ranked customer service has also been a key tenet of the company's ethos, and it shows.
Frontpoint's three monitoring plans all go beyond intrusion protection to help protect against flood and fire, while two of the plans support home automation features like remote control of lighting. Not sure what you need? Choose from 1-year and 3-year monitoring contracts and try the system out risk-free for 30 days.
On top of that, Frontpoint's equipment package choices are generous. The control panels can connect with entryway sensors, indoor motion detectors, glass break sensors, environmental monitors, panic buttons and pendants, home security cameras, thermostats, and more. The best Frontpoint wireless home alarm systems have control panels with Smash & Crash protection. These can automatically contact an emergency dispatcher if tampering is detected.
Frontpoint emergency monitoring gets top reviews, but we also like how its equipment is branded by General Electric, which means it can be monitored by another home security company if you prefer. Flexibility is always a good thing.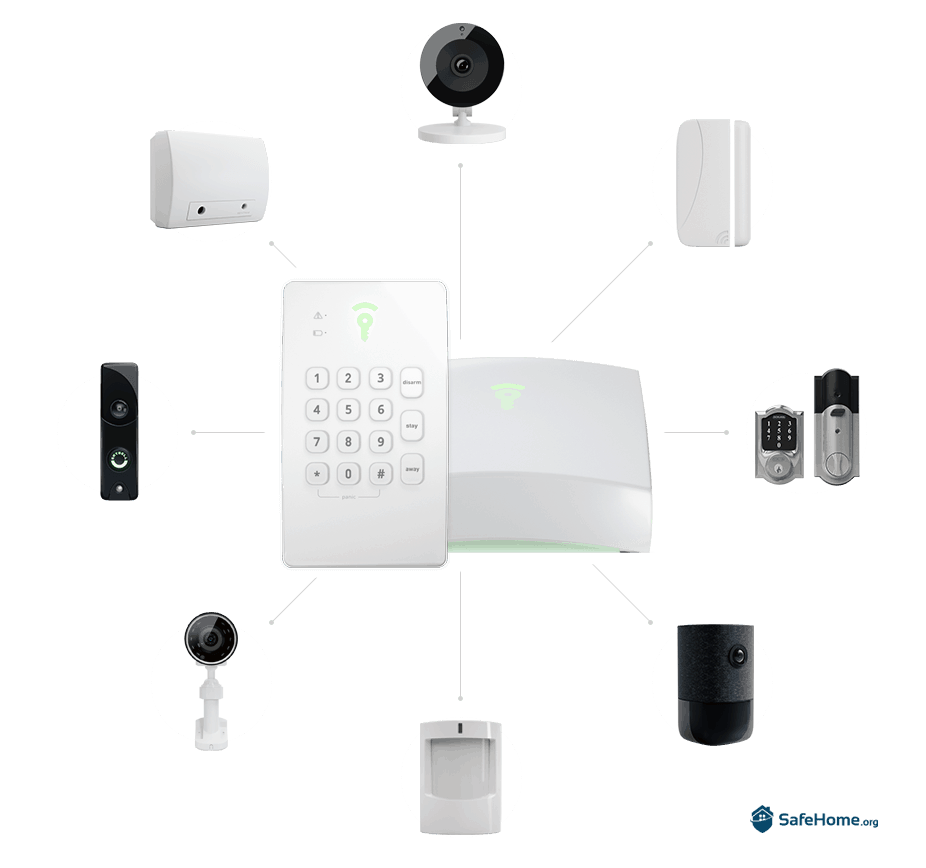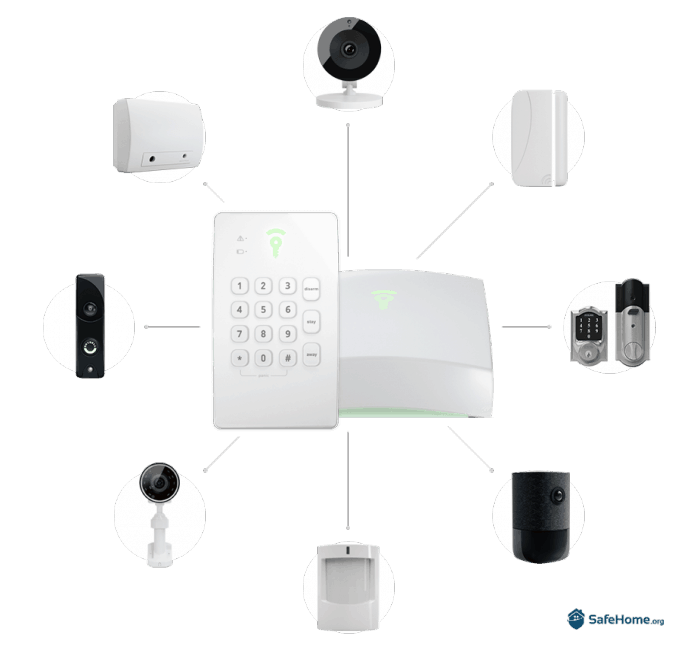 Each Frontpoint security system uses cell radio to send emergency alerts. (The systems don't use landlines, so Frontpoint monitoring isn't available in certain rural areas.) To provide 24-hour emergency dispatching, Frontpoint partners with the well-respected Rapid Response Monitoring Services. Rapid Response has state-of-the-art facilities in California and New York. Each emergency call center uses some of the world's best encryption technology, uses biometric security to control employees' access to data, and has ample backup systems in case of blackouts.