Overview
Frontpoint Security Solutions is often rated as one of the best home security companies for emergency monitoring with "smart home" enhancements. The Frontpoint security cost is competitive, and the systems are easy to set up yourself. Top-notch customer service is readily available by phone as well. Frontpoint's three monitoring plans all go beyond intrusion protection to help protect against flood and fire. Additionally, two Frontpoint plans support remote control of lighting and other home automation. You can choose from one-year and three-year monitoring contracts and get a 30-day risk-free trial. The Frontpoint Security activation fee is based on which monitoring package you choose.
The Frontpoint Security equipment package choices are generous. The control panels can connect with entryway sensors, indoor motion detectors, glass break sensors, environmental monitors, panic buttons and pendants, home security cameras, thermostats and more. The best Frontpoint wireless home alarm systems have control panels with Smash & Crash protection. These can automatically contact an emergency dispatcher if tampering is detected. Frontpoint emergency monitoring gets top reviews, but we like how their equipment is branded by General Electric, which means it can be monitored by another home security company if you prefer.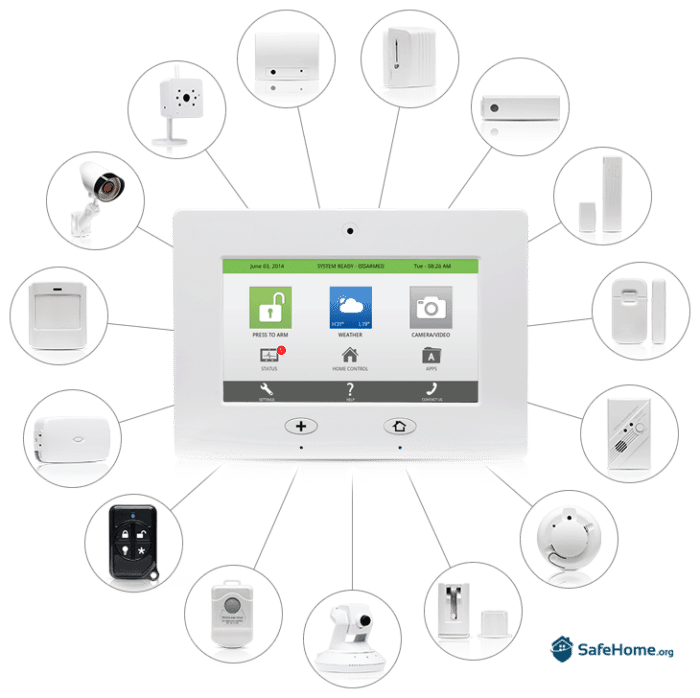 Each Frontpoint security system uses cell radio to send emergency alerts. (The systems don't use landlines, so Frontpoint monitoring isn't available in certain rural areas.) To provide 24-hour emergency dispatching, Frontpoint partners with the well-respected Rapid Response Monitoring Services. Rapid Response has state-of-the-art facilities in California and New York. Each emergency call center uses some of the world's best encryption technology, uses biometric security to control employees' access to data, and has ample backup systems in case of blackouts.
Frontpoint Security Solutions is based in Virginia. The company was founded in 2007 and by 2011 won the Angie's List Super Service Award. Frontpoint has an A+ rating with the Better Business Bureau.
Customer Service
Frontpoint customer service has an excellent reputation making it a top pick in this category. This quality is especially valuable in the home security industry because it doesn't merely prevent hassles; it can actually make a difference to safety and peace of mind.
Frontpoint's customer service center is in Virginia. Phones are staffed by English-speaking and Spanish-speaking agents from 8:00 am to 11:00 pm EST on weekdays and from 10:00 am to 7:00 pm on weekends. (Emergency lines are staffed 24 hours/day by a separate agency.) For extra support with equipment set-up, each set arrives with manuals and Frontpoint provides helpful online videos.


Frontpoint Security Solutions is a member of the Better Business Bureau, where it maintains an A+ rating. Frontpoint security complaints are relatively low and only a minimal amount of formal reviews have been filed against the company. The consumer advocate organization Angie's List first awarded Frontpoint with a "Super Service" award in 2011, just a few years after the security company launched.
Value
Frontpoint offers three main plans with its home security products. All three Frontpoint packages use wireless technology and cell networks to provide environmental protection and intrusion protection. Each package can be customized and total equipment expenses start as low as $99.95 for the Protection or Interactive Monitoring Plans and Ultimate Monitoring equipment packages start at $279. To get the lowest equipment prices you need to be a homeowner with a credit score of at least 600. Monthly monitoring starts at $34.99 with either a one-year or three-year agreement.
Frontpoint's entry level monitoring package is called the Protection Plan. This $34.99/month home security plan defends against intrusion with a self diagnosing system, 24/7 professional monitoring, is 100% wireless and cellular and offers environmental and fire protection. Self managed account services are available to every user. The equipment cost for users with the protection plan start at only $99.95.
The Frontpoint Interactive Plan costs $44.99/month and offers everything the Protection Plan offers, plus mobile app arming/disarming, email alerts, text and push notifications, crash and smash protection, geo location services and sensor history. Equipment costs for the Interactive Plan start at just $99.
The $49.99 Ultimate Plan is Frontpoint's top-of-the-line home security (and automation) option. This plan includes everything from the Protection and Interactive Plan, plus live video streaming, video and image history, motion-activated recording clips and alerts, automated door locks and energy management and thermostat control. The equipment packages for the ultimate plan start at $279.
Each of the above packages can be customized on the check-out page or over the phone. For example, keychain remotes and glass break sensors are sold separately.
Contracts
Frontpoint customers sign either one-year or three-year security agreements, however to get the equipment package pricing, 3-year agreements must be signed. Customers regard their contracts as fair and surprise-free.
Frontpoint Security Review – Quick Stats
Frontpoint Plans
Activation Cost
Equipment Cost
Monthly Cost
Monitoring
Contract Period
Installation
Equipment
Frontpoint sells wireless General Electric (GE) equipment for home security, environmental damage prevention and home automation. With the Ultimate Frontpoint security plan, you can add a variety of GE and GE-compatible sensors, thermostats and other gadgets at any time.
Frontpoint categorizes their main equipment into three categories: Controls, Sensors, and Cameras and Home Automation.
Controls
Pushbutton Control Panel
Touchscreen Control Panel
Keychain Remote Control
Panic Pendant
Sensors
Standard Door/Window Sensors
Recessed (Hidden) Door/Window Sensors
Garage Door Sensors
Glass Break Sensors
Motion Detectors
Image-Sensing Still Cameras
Carbon Monoxide Detectors
Smoke and Heat Sensors
Water Leak/Flood Sensors
Video Cameras and Home Automation
Wireless Indoor Camera
Wireless Outdoor Camera
Keypad Door Locks
Remote Light Control
Remote Thermostat Control
Features & Technology
Frontpoint security equipment has lots of selling points. Here's a sampling of top features.
Touch Screen Control Panel – Frontpoint systems are available with standard and touchscreen General Electric control panels. Their touchscreen control panel makes home security especially easy with large icons and well-organized options.
Crash and Smash Protection – Frontpoint's touchscreen control panel has "Smash and Crash" protection. In other words, it is tamper-proof. If intruders break the panel it will automatically send an emergency alert to Rapid Response operators.
Mobile App Compatibility – Equipment for Frontpoint's top two monitored alarm plans works with a mobile app. This turns your smartphone or tablet into a home automation controller and lets you monitor your alarm system from anywhere in the world.
Still Image Capture – Frontpoint's best motion sensors not only alert emergency operators when triggered, but also send still images. Security alerts that are accompanied by such images can get priority emergency response from local police departments.
Video Surveillance – Frontpoint sells high-resolution video cameras for indoor and outdoor security monitoring. Video can be live streamed to a mobile device and saved to cloud storage.
Environmental Monitoring – For comprehensive home protection each Frontpoint Security package includes a smoke and heat sensor, a carbon monoxide sensor and a leak/flood sensor.
Energy-Saving Home Automation – Frontpoint Security plans can help reduce your power bills by letting you automate the use of lighting, heating and air conditioning. The home automation software is user-friendly with icon and prompts for set-up.
Ease of Use
Frontpoint makes do-it-yourself home security easy. A technician programs each system before it's shipped, so there's no need to schedule an installation appointment. These home alarm systems are designed for DIY setup within 30 minutes. The wireless equipment is simple to install without nails and screws; each item is freestanding or can attach to home surfaces with removable adhesive.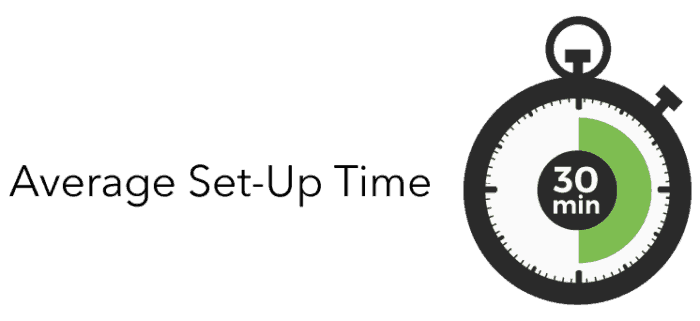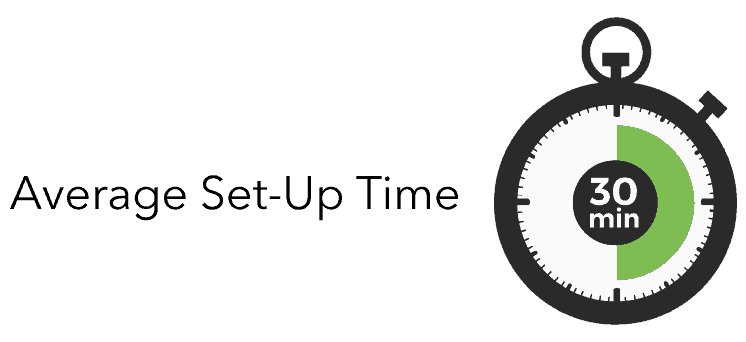 If questions arise with your installation, do-it-yourselfers can get help online and by phone. Frontpoint Security customer service makes the company an especially good choice for people seeking wireless DIY home protection.
Summary
Frontpoint is one of the best security companies for people who want DIY home security products yet appreciate high-quality support if it's needed. This company makes it easy and affordable to fortify your home against intruders and environmental damage, plus you can upgrade to one of Frontpoint's wireless home automation systems for extra security and lifestyle conveniences.