The Guardian Experience
Getting Started
We first had to search through the Guardian website to find a system that would work for our 2,500-square-foot home. Next, we had to call Guardian's customer support to speak with an agent, as they don't have a way to purchase the system online. We're typically not thrilled by this absence (another example of the "old guard"), but there are some advantages of speaking with a sales rep, too. Thankfully, our representative was friendly. She helped us identify the Frequent Flyer system to be the ideal setup for our budget and lifestyle.
Professional Installation
Two days later, a Guardian technician visited our home to install the system. There was nothing much to report here, other than it was pretty quick and painless. However, professional installation isn't free with Guardian Protection. They charge $99 for the service (same price as ADT), so that's something to consider when factoring in costs. Their techs are highly trained, so we knew they would install the system right the first time.5
Day-to-Day Use
When it came to using Guardian on a day-to-day basis, we thought it was half-decent, but nothing to write home about. They build their equipment to last, and the system was easy to control using the Guardian app on our smartphone.6 We also had the option of arming and disarming our system using the IQ2 touchscreen controls. Lately, we've seen more companies offering touchscreen panels to keep up with the competition, and we think it's a nice touch. The smart home automation features were also fairly easy to use, but we've come to expect it these days.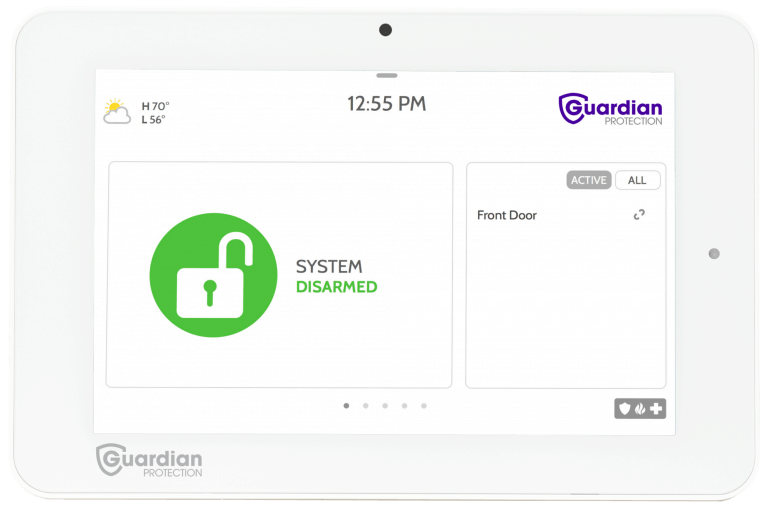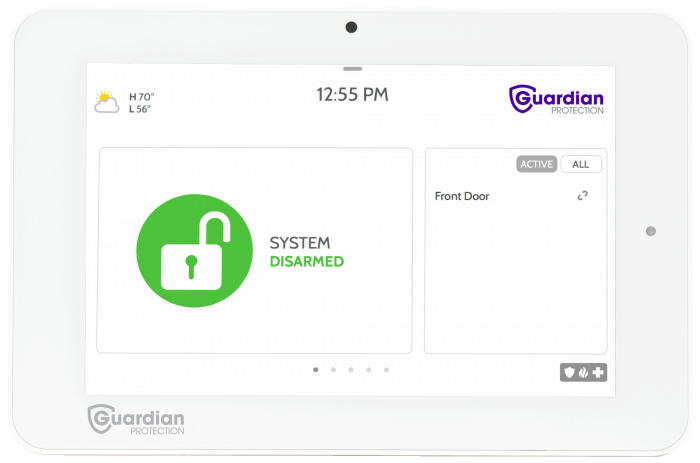 During testing, we simulated break-in and package-theft scenarios. The sensors were fairly responsive, and the instant mobile alerts came through with no problem. But we didn't experience fast response times, which was disappointing. The company uses something called "PowerG advanced wireless intrusion technology," which is supposed to "communicate 4x further than the competition."7 But you won't find any details about what this actually means on their website. Also, Guardian claims response times "under 60 seconds," which is almost two times slower than the industry standard. So, there's room for improvement here.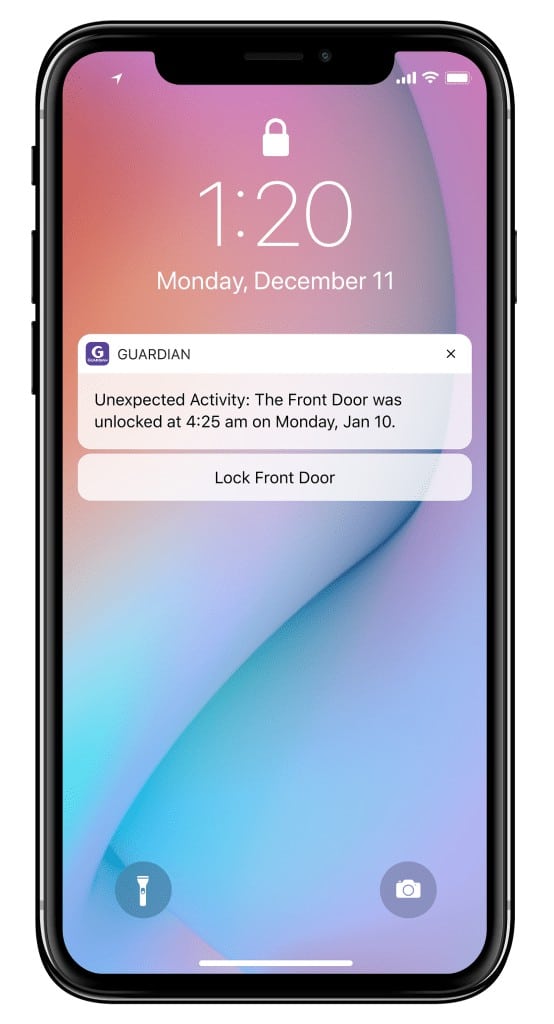 Customer Service
If you value a helping hand, we think you'll like Guardian's customer service. Their service team was always at-the-ready (yep, 24-7 customer service). We don't see this very often, so it was a breath of fresh air. That said, they don't have many online resources like how-to articles or troubleshooting guides to help you out. So, if you enjoy a DIY approach to service, you might want to look elsewhere. But the phone support we received from their friendly agents was one of the things we liked most about Guardian.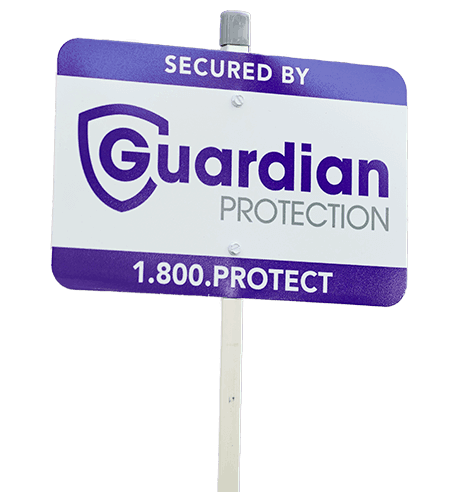 Guarantees
Every now and then we come across a company that offers generous guarantees. And much like Alder Security, Guardian Protection has a few guarantees that you'll want to keep in mind. First, they offer $500 to cover your insurance deductible if your home gets broken into while you have their service (armed and monitored). They also have a Home Relocation Guarantee, giving you free installation and setup if you move to a different home.8 So, if you're a renter who moves around frequently, you might want to remember this one. You'll want to talk to their reps to get details though, as we're sure there's plenty of fine print here.
FYI: Guardian Protection does not offer a money-back guarantee, which was a little disappointing, as most companies customarily provide this coverage.