Our Experience with Ooma
Installation
As mentioned, Ooma got its start offering VoIP phone service. So, it makes sense that the hub of their security system is the same device that drives their VoIP service — the Ooma Telo. It's a decent little base station, but it's a bit outdated for our taste. It certainly doesn't have the aesthetic appeal of, say, Vivint or Nest Secure products. At any rate, the entire system was easy to install. So, we were quite pleased with that.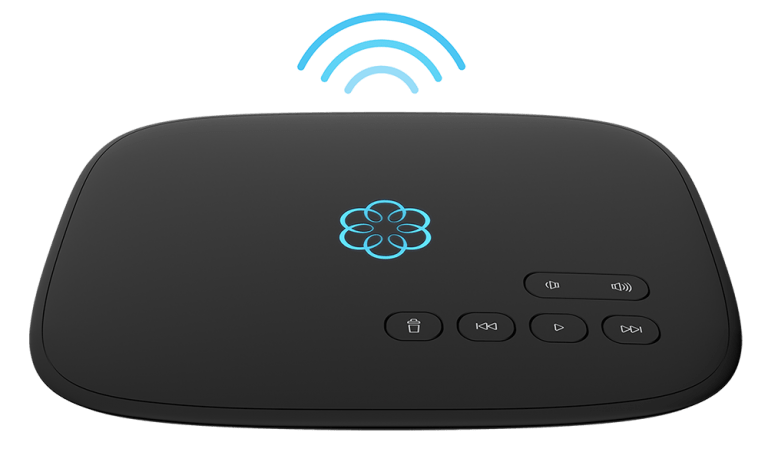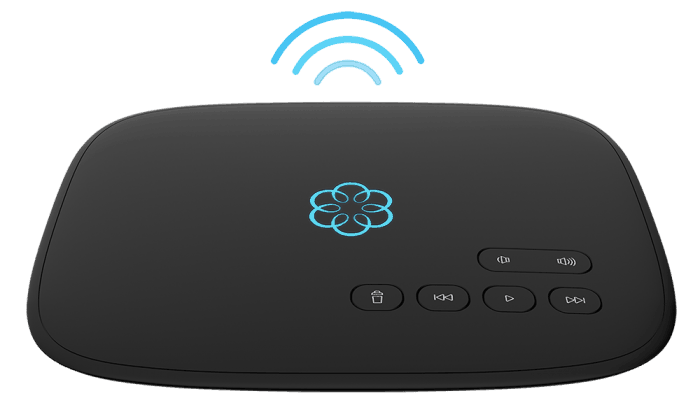 First, you'll need to register for a phone number. But they make it pretty easy with step-by-step directions using the Ooma app. Then, you'll either connect the hub to your router using an ethernet cable or connect to your Wi-Fi directly through the app. Once you're squared away here, just mount the entryway sensors using the removable adhesive strips, follow the device pairing instructions, and you're ready to go! We really liked how the setup was self-guided using the Ooma app. But really, we've found that this guidance is standard nowadays.
Everyday Use
We figured the system would be easy to use daily. After all, there's not much to it. We were able to arm and disarm the system using the app, which was simple and intuitive. However, we're used to having the option of controlling our home security system using a control panel. Alas, Ooma doesn't include a control panel in the package. It will cost you $60 for a bare-bones, push-button panel.
Did You Know: We actually prefer smartphone controls over keypad controls anyway (most of the time). So, it wasn't a deal-breaker that our Ooma kit didn't include a traditional control panel. No harm, no foul.
Two things that really stood out to us were the voice notifications and the remote 911 feature. Throughout the day, we would receive voice alerts from the Telo base, telling us exactly which sensors were triggered, along with other helpful alerts. Although these notifications aren't necessary (and you can certainly disable it!), we thought it was a nice touch to keep tabs on our security status.
As for the remote 911 calling — this feature gives Ooma somewhat of a competitive edge in the market. It allows you to call 911 from anywhere, and it automatically displays your home address to emergency responders. We think this feature would be helpful with the free self-monitoring plan. But, of course, nothing good is ever free: it costs $5.99 per month.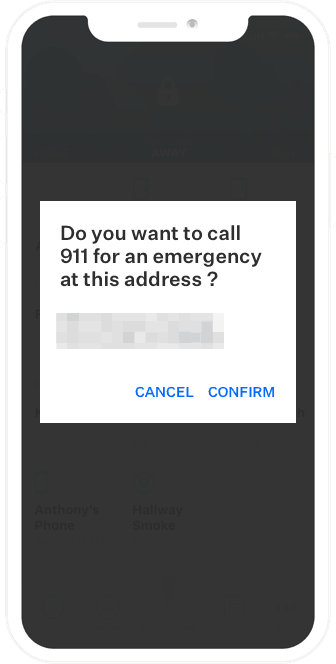 Customer Service
We didn't have any problems with Ooma from a customer service perspective. Note, they have a decent resource section on their website, including troubleshooting videos and a "knowledge hub" (which is really just a blog, so don't get too excited). And, if necessary, you shouldn't have a problem getting an agent on the phone. In our experience, Ooma's support team was friendly and professional. Also, they hold a solid A+ BBB rating, which is a feather-in-the-hat that we always like to see.7

Pro Tip: Ooma's customer service is good, but not great. If you want great customer service, have a look at Frontpoint Security systems and their award-winning customer service team.