What is Identity Theft?
Identity theft is a huge umbrella term for a variety of different kinds of fraud, but they all have one thing in common — the criminal poses as someone else (ie, you) for material gain. That could be as sophisticated as using RFID sniffers to lift bank card information from your wallet without your knowledge, or it could be as simple as the local ne'er-do-well looking over your shoulder at the ATM to get your PIN.
Did You Know: The term "identity theft" was first coined in 1964.
There are various types of identity theft as well. You're probably familiar with social security identity theft, where a thief gets his hands on your SSN to open new accounts in your name, or financial identity theft, where a fraudster fakes your credentials to break into your accounts. But there are other, more nefarious types of identity theft that you might be unaware of.
Types of Identity Theft
Ever heard of criminal identity theft? This is where an identity thief will spoof your identity as insurance before they commit a crime. If they're caught, they use your personally identifying information (PII) and once they make bail, it's you who the cops are coming after with a warrant.
Or what about estate identity theft? This is where an enterprising criminal steals the information of a recently deceased individual and uses their new identity to open up new lines of credit, take out loans, or access government benefits. Since the identity theft victim is deceased, these crimes often go unnoticed and unresolved.
FYI: It's estimated that around 2.5 million identities are stolen every year from the deceased.
One more for you — medical identity theft. This is where an individual assumes the identity of another in order to commit insurance fraud or even receive medical care using the victim's name. This one is particularly insidious because it can drive your insurance premiums through the roof, or even have your coverage canceled altogether.
ID theft is particularly frightening because the majority of identity theft victims do not realize what's happened until it's negatively affected them. What would you do if you received a call from a collections agent looking to resolve a debt you were unaware existed?
The best way is to prevent it from happening in the first place. That means being proactive about your protection. Don't passively sit by thinking it won't happen to you.
Did You Know: The odds of becoming the victim of identity theft are about 1 in 15. So it can happen to anyone.
First, pay attention to the warning signs. If something seems out of the ordinary, don't shrug it off. If you're receiving bills for services you don't use or credit cards you didn't apply for, it could be an indicator that your identity has become compromised.
Second, make sure you're practicing safe habits both online and in real life. Shred anything that has personally identifying information on it before you throw it away, and be careful when shopping or browsing online. Don't share your personal information over social media, and make sure you're using strong, unique passwords on all your accounts.
Finally, consider investing in an identity theft protection service from a reputable vendor like NortonLifeLock, Identity Guard, or IdentityForce. The peace of mind these services offer is worth its weight in gold, and their reimbursement and remediation services ensure that should you fall victim, you'll be able to quickly recover.
What is Identity Theft Protection?
Identity theft protection is a catch-all term that refers to a whole suite of services. These services range from social security and credit monitoring, to dark web and financial monitoring, and so much more.
Many people turn off when they hear the term "identity theft protection." It sounds downright complicated and unnecessary, but that couldn't be further from the truth. The fact of the matter is that identity theft protection is actually very simple to understand. And it's quite necessary if you want to keep your good name, credit, finances, and other important matters safe and secure.
How Identity Theft Protection Works
The consumer (that's you) pays a low monthly fee — typically between $10-$30/mo — and the identity theft protection company keeps tabs on your identity, credit, and related matters. They do this by scanning millions (sometimes billions) of data sources, both online and off. If the company detects fraudulent activity against your name, they will alert you and get to work rectifying the situation.
That's right, most identity theft protection services include full-on restoration services. That means they will fight to get your identity and/or credit back to pre-fraud status. Some companies even offer a 100% identity-theft restoration guarantee, stolen funds replacement, and some even back their service with up to $1 million in insurance. Not bad.
One of the best features of these services is access to real investigators. After all, few things leave you feeling more lost and vulnerable than having your identity fall into the hands of a criminal. So it's nice to have an expert to speak with (a real human!) to answer your burning questions and to talk you through the road to recovery. Here's our latest review of the best identity theft restoration services.
Did You Know: It can take years to recover from identity theft – not to mention the thousands of dollars you'll likely spend on lawyers and other experts to unravel the tangled web the fraudster wove. It pays to be protected!
Also, many services include a nifty companion app and user dashboard. Here you can check in on the status of your identity and credit, and generally stay up-to-date on everything. And some services even offer generous guarantees. It's common to see 30-day and even 60-day money-back guarantees. This is the company's way of taking the risk off of your shoulders and standing behind their service.
There really aren't many disadvantages to getting setup with a quality identity theft protection service. The price is right, and you can enjoy peace of mind knowing that you're protected against the growing crime of identity and credit theft.
Identity Theft Examples
We'll cover the most common identity theft examples. But it's also important we look at the bigger picture — that is, the categories of identity theft.
Identity theft comes in all shapes and sizes, including some particularly nasty breeds that are thriving during the COVID-19 pandemic. Fortunately, we can identify the major categories of identity theft and break them down accordingly. Keep in mind, while these are the main categories that concern everyone, this list is by no means exhaustive. New types of identity theft are constantly emerging, as criminals find new ways to scam innocent people out of their hard-earned money.
Get to know the following categories and examples, and then find an identity theft protection service that fits the bill. It's the best way to stay one step ahead of the bad guys.
Identity theft categories and examples:
The Cost of Identity Theft Protection
Let's be real. The feature-set of most identity theft protection services is off the charts. You get everything from SSN monitoring, to dark web monitoring, credit monitoring, lost wallet protection, and the list of benefits is only getting started. One company even uses IBM artificial intelligence technology to power your identity theft coverage. Yes, IBM AI! If that's not sophisticated security for your identity, we don't know what is.
So naturally, you might imagine shelling out some serious money for such a comprehensive service. Maybe $50 or $75, or even $100 per month might seem reasonable.
But what if we told you that you can get total protection for the same price as a fast-food meal, or matinee movie ticket? You know, $8.95 – $14.95 per month. Well, that's the reality today and what most identity theft services are charging. Identity theft protection is affordable and easy to use.
And identity theft protection costs only seem to be getting cheaper, while the features and technology are growing more advanced. That's the beautiful thing about competition and innovation, it drives the price down for the end user, and everyone goes home happy.
Did You Know: In the latest Syracuse University data breach, Experian IdentityWorks was the university's go-to ID monitoring service, which they offered to all student victims for a year on the house.
The price of identity theft protection is almost a non-issue for a large population of Americans. Most people are happy to pay $10 – $15 per month for the peace of mind that comes with these services. Because the other reality today is that identity theft is incredibly common. It's almost not a question of "if" but "when" you'll be targeted in some way, shape, or form.
Each of the services on our list offer a range of plans and packages. You'll often see three pricing tiers:
Budget friendly
Standard
Premium
The costs range from around $10 per month for basic protection, to $20 per month for additional features (i.e. 3-credit bureau monitoring). Then it jumps to $30 per month or more for a family plan with all the bells and whistles.
Some of the services only offer two tiers, while others offer a whole suite of packages and plans — sometimes more than what's necessary.
Another thing to keep in mind with the affordable cost of identity theft protection is there are no contracts. That's right, go month-to-month and cancel at any time without penalties. Most companies even give generous 15-day, 30-day, or 60-day free trials. If you like the service, continue with business-as-usual and pay the low monthly cost. If you don't like it or decide you don't need it, just cancel and be on your merry way.
Now, it's best to comb through the options above, with a keen eye on value. And use our proprietary SecureScore™ to make a decision that makes sense for you and your needs. When all is said and done, you should be able to find a great, affordable identity theft protection service without breaking the bank.
Identity Theft Protection Technology
Criminals are constantly upgrading their schemes, tricks, and tactics. Their sophisticated methods and tools are always evolving, and often in-step with the latest identity theft protection technology available. That's why it's important to be intentional in your search for a solution.
Try your best to understand the technology that powers the service. Also, when looking at the feature-set, try to ensure it all adds up to a proactive approach to identity protection, not a reactive approach. The best identity theft companies on our list fall into the 'proactive' category. And each happens to boast the most impressive anti-fraud technology on the market today.
Did You Know: Identity theft is frighteningly common. According to one recent study, nearly 60 million Americans have fallen victim in some form or fashion to this specific type of fraud.
For starters, today's identity theft protection plans are capable of monitoring and analyzing billions of online data points in an effort to detect suspicious activity linked to your identity. 'Billions' is a big number and difficult to comprehend. But the idea is that anytime the technology detects your name, social security number, driver's license number — or really any type of identifying information — on the web or 'dark web', it's immediately flagged and you're alerted in real-time.
Identity theft protection technology also includes:
Advanced detection technology
24/7 fraud monitoring (for SSN, dark web, banks, auto dealers, etc.)
Credit bureau monitoring
Cyber-bully alerts
Anti-phishing mechanisms
Sleek and highly-functional mobile apps
And so much more
Our #1 recommended identity theft protection service, Identity Guard, has taken the industry's best technology to a new level. They now use IBM Watson's artificial intelligence (AI) technology to keep your identity safe. Watson AI is arguably the most recognized and esteemed AI program in existence, and to think this cutting-edge technology is working around the clock to monitor your identity is really something else.
Leveraging the latest AI technology in the world of cybersecurity is becoming more common. With this in mind, it's only a matter of time until the majority, if not all of the top identity protection services offer AI and machine learning technology to their customers.
Did You Know: Since the pandemic hit, unemployment fraud has mushroomed by an unprecedented 17,000%, racking up over $36 billion in damage since 2020.3
It's important to consider the sheer amount of data that is collected on a daily basis. Your data, your partner's data, your children's data — almost everyone's data is constantly being collected, aggregated, and often scraped online. And of course, there is no sign of this slowing down. It's the nature of the digital age.
We deal in data. And we are hungry for immediacy — often making purchases online without thinking twice. When you purchase anything online, even something as small as a book, you are asked for your personal and sensitive information. Once you type it in, there's no telling if it will remain secure into the future. And now we start to see why the most advanced identity theft protection technology is worth investing in as consumers.
Thankfully, identity theft protection services really do help, immensely. Although they cannot stop 100% of criminal acts against your name and identity, they certainly do a great job at detecting the majority of identity theft cases early on. That's right… once you're equipped with a quality protection plan, don't be too surprised if you sleep better at night.
Features of the Best Identity Theft Protection Services
Do the features in any given identity theft protection service really matter?
YES! Features do matter, they matter a lot! You never want to find out you have been a victim of identity theft, then find out that your plan doesn't cover your specific scenario. Or worse, doesn't have the coverage or the expertise needed to help you recover from an identity theft incident.
Always look for the features you need for your particular situation when searching for the top identity theft service. For example, if you don't have kids, then you don't need to look for services that include identity theft protection for kids. Or, if your funds are limited, buy an identity theft protection service that only offers limited services rather than skipping it altogether. Some coverage is better than no coverage at all and you can always upgrade or change services later when your financial situation improves.
Common features in the identity theft protection industry
These features vary from company to company, but these are the most common.
Credit Report Monitoring
Social Security Number Monitoring
Dark Web Monitoring
Recovery Insurance Policy (up to $1 Million)
Stolen Funds Replacement
Child Identity Theft Protection
Change of Address Monitoring
Credit Report and Scores
Basic and Advanced Identity Theft Monitoring
And More!
Understanding Identity Theft Protection Insurance
You sign up with the best identity theft insurance plan that money can buy. You feel much more confident in life knowing your identity is guarded 24/7 like Fort Knox. No cybercriminal can touch you… you're invincible. Until you're not. You see, even the best identity theft protection services aren't 100% effective. They're great to have, but not perfect. Identity theft still happens. And that's the very reason why identity theft insurance is exploding in popularity among consumers.
Identity theft insurance is critical, but a lot of people are curious about what it is, how it works, and what exactly it covers. We briefly discussed the difference between restoration, insurance, and guarantees above. But the insurance alone is so important that it deserves a section all its own. So let's dive into this incredible feature that's not to be missed.
The best identity theft protection services offer an insurance policy that's included in the price of the plan. These can range from $25,000 of coverage, all the way up to $1 million in coverage. However, the top services now offer $1 million across the board, so there's really no reason to purchase a plan that offers less in insurance.
Did You Know: A recent federal trade commission survey revealed that the total cost of identity theft is approximately $50 billion per year. The average loss from the misuse of a victim's personal information was about $4,800.
Now, by purchasing identity theft insurance, you're doing what you likely already do in other areas of your life. You insure your home, your car, and your health. So it stands to reason that your identity — your very livelihood — should get some dollar backing as well. This insurance becomes even more important when we look at the steep costs that an identity theft victim is left to pay.
The statistics are staggering. Identity theft has cost consumers well over $100 billion in the past 10 years. And each and every year the associated costs of stolen identities reach upwards of $16 billion. Yes, BILLIONS! So it's no secret the financial damage of fraud can hit heavy and hard. And unfortunately, nobody is immune. So you can see why identity theft insurance is such a powerful tool in your anti-fraud arsenal. It can bail you out of a massive money pit, should your identity become compromised.
Here's what Identity Theft Insurance typically covers:
Legal fees, which add up fast
Phone bills related to investigation
Lost wages
Credit monitoring fees
Child care
Copies of credit reports
And more
Many companies will also include identity theft insurance specialists to help you navigate the complex process of restoring your identity. This is helpful, and it never hurts to have experts in your corner when you need it most.
The peace of mind you get with insurance coverage is often worth its weight in gold, and it's no different with identity theft insurance. But there are some factors to consider before signing up with a plan. We highly recommend that you read the fine print and ask the important questions like: is there a deductible; does the service cover legal fees; are there limits to the policy; if it covers lost wages, will all of my lost wages be covered; and other questions.
Then make the decision with confidence, knowing that if (or when!) your identity is stolen, you have a solid insurance policy to keep you from going bankrupt. And thankfully, the top three identity theft protection services on our list — Identity Guard, LifeLock, and IdentityForce — each offer up to $1 million in insurance. So it's time to go forth with the ultimate identity protection that identity theft insurance delivers.
Identity Theft Protection for Active Military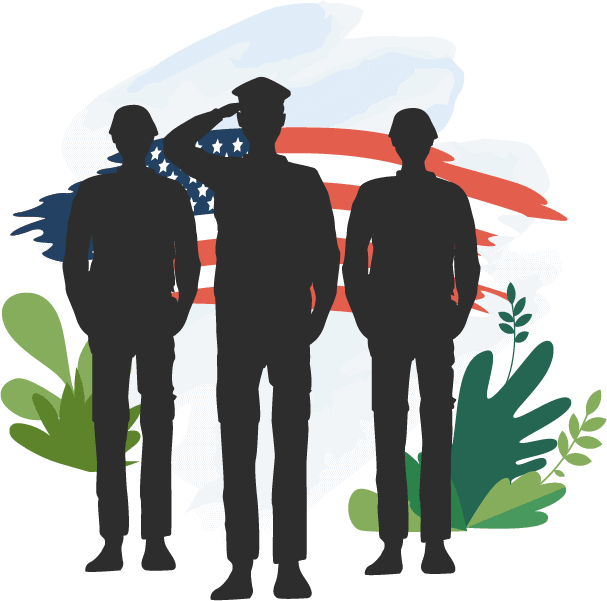 Whether you're in the Army, Navy, Marines, Air Force, or Coast Guard, you must ensure your identity is safeguarded against criminal attack. Because the truth is, active military personnel are highly-targeted by fraudsters. That's why identity theft protection has never been so important.
Active military must be especially vigilant for three main reasons:
Those in the military are often deployed abroad and far removed from everyday civilian life in the U.S. This means that if (or when) their identity is stolen, they typically don't catch it right away. So a service that monitors their identity and sends alerts is a must-have.
Active military personnel are constantly filling out paperwork. While much of this paperwork is filed away safely, some documents end up in the wrong hands. Often these documents have personal information (SSNs) that makes it easy for criminals to open credit lines in the target's name, take out loans, purchase big ticket items, etc.
Fraudsters know that active military personnel have a steady and predictable paycheck coming in every two weeks. This makes their identity even more valuable, as lenders favor those with proven income.
The good news is that there are a number of top-quality identity theft protection services for active military. Choose from plans that offer SSN monitoring, dark web monitoring, criminal and financial monitoring, lost wallet protection, and more.
If and when suspicious activity is flagged, the service immediately notifies you and begins taking steps to mitigate and even restore damages. To this end, most ID theft protection services for military come stacked with a generous insurance policy or restoration guarantee. Think of it as a way the company stands behind their service and puts their money where their mouth is. These policies range anywhere from $25,000 to $1 million — a feature that just might pay dividends for active military.
You serve our country, so you deserve to keep your good name clean, not to mention your credit history, financial records, bank accounts, you name it. So you'll be glad to know you can get identity theft protection for less than $1 dollar a day. In fact, most companies offer coverage for just 50 cents per day. That's pennies per day for priceless peace of mind.
Identity Theft Protection for the Deceased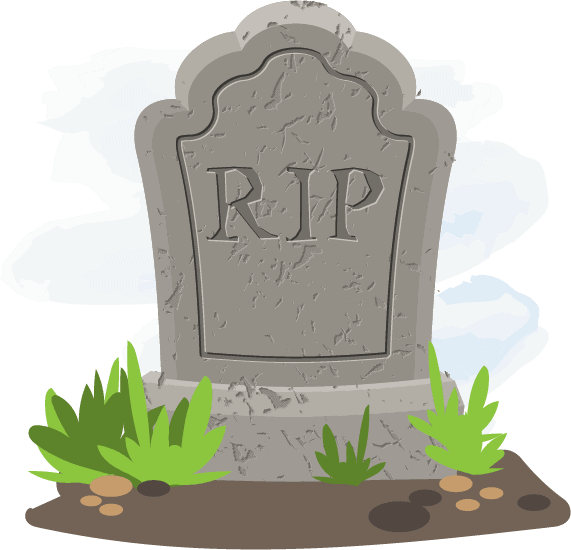 While it might seem absurd, the deceased are a prime target for identity theft. And it often comes at a steep mental, emotional, and financial cost to the family left behind. When you lose a loved one, it's a time for mourning and reflection. The last thing you want to do is deal with the fallout of identity theft of your late spouse, parent, or sibling. A quality identity theft protection plan for the deceased will give you the confidence to grieve in this difficult time.
Identity theft protection services are becoming increasingly important for the deceased for a number of reasons, with the top reasons being:
Death certificates aren't always issued in a timely manner. Other times, death certificate mistakes are made, leaving a wide-open opportunity for fraudsters to come in and steal your loved one's identity.
From the criminal's perspective, it's a 'victimless crime.' And in some ways they're right. The deceased aren't here to complain or open an investigation into identity theft claims. This can mean the fraud goes undetected for much longer, leaving the family to clean up a big mess when the dust settles.
Finally, the family with a recently lost loved one is now more vulnerable than ever. Criminals know this, and they will stop at nothing to pry sensitive information from them. One tactic is to show up at the funeral, gain the trust of a close family member or friend, and swindle sensitive information about your deceased loved one from them.
If and when a criminal gets their hands on the identity of a deceased person, the destruction that often ensues can be devastating. For instance, a fraudster can open a line of credit in their name, drain bank accounts and investment accounts, buy a home or a car in their name, get a job in their name, and even go to jail… in their name.
Could you imagine waking up one day to see your deceased loved one's name on the front page of the newspaper, linked to a horrendous crime? Sure, it's a bit exaggerated and unlikely, but the point is that criminals are able to commit crimes anonymously when they have the identity of a deceased person. That is, everything is traced back to the name of the deceased, not the criminal.
Did You Know: Also called "ghosting," some 2.5 million identities of the deceased are stolen every year.
Thankfully, there are plenty of solutions on the market today to dramatically mitigate this risk. More companies are offering identity theft protection plans for the deceased. These plans often include payday loan monitoring, dark web and social monitoring, SSN monitoring and sex offender registration monitoring, and of course, court record monitoring.
Don't leave the identity of your loved one to chance, as it could end up in the possession of a criminal. Go with a quality protection service that will monitor their identity 24/7 and send real-time alerts at the first sign of suspicious activity. Many plans even offer up to $1 million dollars in identity restoration insurance should a criminal cause financial damage.
You deserve it during this difficult time. And your loved one deserves to rest in peace. Consider identity theft protection for your deceased loved one.
Identity Theft Protection for Families
The stolen identity of one family member affects everyone in the household. And it's a steep price to pay — mentally, emotionally, and especially financially. That's why getting the whole family covered with identity theft protection should be a top priority.
Getting top quality identity theft coverage for your family is critical for the following reasons:
When a criminal gets his hands on the personal information for one family member, it means he likely has the capacity to extract other family members' sensitive information.
Kids and the elderly are prime targets for identity thieves, and family plans will keep them covered.
Many family plans offer social and cyber-bully monitoring, an increasingly important feature to keep your children safe.
You'll get the peace of mind of knowing your entire family is safe from potentially-crippling identity theft and fraud.
Thankfully, the best identity theft protection services now offer family plans. These plans deliver an impressive array of features and keep a close eye on your family's personal information, online and off, day and night. In a world where fraudsters are wreaking havoc with other peoples' identities, this total family coverage has never been so important.
Rest easy with hard-hitting features like:
Financial Monitoring
Cyber-bully alerts
Criminal Monitoring
SSN Monitoring
Dark Web Monitoring
Social Media Monitoring
Identity Restoration
Up to $1 million in insurance
And so much more
Today's identity theft protection plans streamline the process of getting the whole family covered. They make it fast, easy, and affordable. Most even include a nifty member portal or dashboard, giving you an at-a-glance look of your identity status — not to mention the status of your kids' and aging parents' identities. Then delve in further for a comprehensive look at your credit reporting history and other critical identity-related information.
There are plenty of options for identity protection plans for families. But our experts did the research and came up with the top 5 services worth looking into. Then we narrowed it down even further to the top 3. Needless to say, you're bound to find a perfect match to keep your whole household safe.
Now, if you're looking for identity theft protection exclusively for a child or a senior in your family, then we recommend reading the following sections on 'Identity Theft Protection for Children' and 'Identity Theft Protection for Seniors.' You'll find all the information you could possibly need.
Identity Theft Protection for Seniors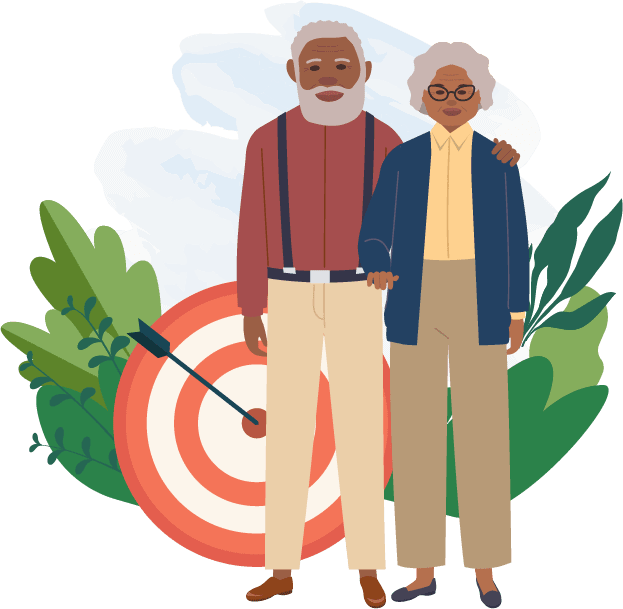 Did you know that seniors are a top target for identity theft? It's true, every year, millions of seniors are left to clean up the mess in the wake of identity theft. Thieves get a hold of their personal information, one way or another, and proceed to wreak havoc.
Armed with the right information, criminals can take out a loan in a senior's name, buy a car, get a job, drain bank accounts and retirement accounts, and the list goes on.
Whether it's for you or a loved one, it's wise to get covered with identity theft protection for seniors. Signing up with a quality service is crucial for the following reasons:
Seniors often have decades of credit history. This is highly-attractive to the fraudsters, as banks and other institutions are more likely to lend to those with solid credit.
Seniors sometimes have money stored away in bank accounts, 401k's, investment accounts, etc. If not protected, these accounts are sitting ducks and just waiting to be hacked.
The elderly are sometimes too trusting of outsiders. This means they might unwittingly share sensitive/personal information with a fraudster.
Retirement is a time to sit back and relax, not succumb to identity theft and have to deal with the resulting emotional, mental, and financial hit.
The truth is, seniors are targets to a myriad of fraudulent scams. For instance, 'phishing' scams are on the rise. Phishing is where a cyber-criminal targets the elderly with a seemingly legitimate request for personal information. Before they know it, their social security number, username, passwords, and sometimes even bank account information has been secured by the bad guys.
Other go-to identity theft scams that target seniors are Caregiver Scams, Telephone Scams, Medical Identity Theft, and Mail Theft. And that's just scratching the surface. So it's easy to see how a well-meaning interaction could result in destroyed credit, financial loss, and other devastating consequences.
Did You Know: Beyond paying for an identity theft protection service, one of the best preventative measures for ensuring your elderly loved ones don't fall victim to fraud is simply talking to them. Ask if they've had any strange phone calls or uninvited guests stopping by.
Not to worry. Identity theft protection plans for seniors combat the growing threat of senior fraud. These affordable plans (sometimes as low as $8.95 per month) monitor and track SSN's, credit scores and reports, bank accounts and investment accounts, credit cards, and more.
Getting identity theft protection for yourself or an aging parent is now more important than ever. These affordable, hassle-free plans deliver priceless peace of mind. After all, they say an ounce of prevention is worth a pound of cure. If this is true, an ounce of identity theft prevention is worth potentially tens-of-thousands of dollars saved. Not too shabby.
To help you on your way, our experts researched the best identity theft protection plans for seniors. Protect yourself or a loved one from criminals, and find a plan that fits your lifestyle and budget today.
Identity Theft Protection For Children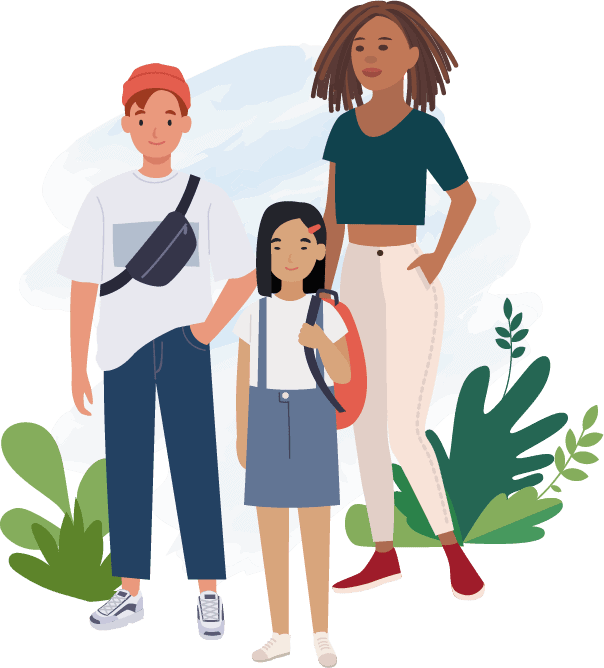 Here's another important topic that surprises many parents. Yes, children become victims of identity theft just as often as adults. Actually, the statistics are staggering. Kids are 50 times more likely to have their identity stolen than adults. 50 times! That's enough to make any parent signup with the first identity theft protection plan that comes a-knockin'. But before you do, read on to learn about the features and benefits, and how to choose an identity theft protection service for your children.
Not all ID theft services are created equal, but any protection is better than no protection. Here's why:
Fraudsters view identity theft of children as a victimless crime, as it goes undetected and unreported for a long time (sometimes until the kid becomes an adult).
A child's SSN has very little attached to it. No credit history, loans, bankruptcy, etc. This is the equivalent of a blank canvas for a criminal. Once the thief attaches a fake name to your child's SSN, they can open credit lines, retail accounts, purchase big-ticket items, and the list goes on.
The threat of cyber-bullying and social media fraud is at an all-time high, and more often than not the targets are kids. The best identity theft protection services for kids include impressive cyber-bully alerts and social monitoring to combat these threats.
Your child's good name and innocence should be protected. And it has never been easier or more affordable to monitor their personal information.
If you're curious about how the bad guys get a hold of your children's sensitive info, well, it's pretty simple, really.
There are nearly endless databases online, some of which list your child's name, social security number, address, and more. It's all part of being a human in the 21st century. But a child's info is likely to be stored on medical databases, school or sporting program databases, clubs and extracurricular activities, scouts, you name it. That's right, your kid's information, just floating around in the ether-webs.
So what's the big deal? The big deal is that many databases are all-too-simple for fraudsters to hack into. In fact, some are like child's play (no pun intended). Once hacked, consider the data breached, and consider every child in that database a potential future victim of identity theft. Not fun.
Did You Know: Children are prime targets of identity theft for the myriad reasons listed here, but another factor is that the crime is likely to go undetected – sometimes for years.
Databases aside, children are avid users of social media. This holds especially true for pre-teens and teenagers. Kids post sensitive information to social platforms like it's going out of style — this, of course, to the delight of cybercriminals everywhere. The identity thieves waltz in and make off with kids' information, and before you know it your child is linked to unpaid loans and possibly even bankruptcy or criminal acts. Yikes!
With this in mind, it's almost inexcusable not to monitor our kids' identity with an identity theft protection service for children. And when you factor in the minimal cost — sometimes as low as $2.95 per month! — it's really a no-brainer. Thankfully, many companies today offer comprehensive protection for the whole family, including kids. These plans allow you to add your children to your primary plan for an additional cost.
Other child identity theft plans can be purchased separately. At any rate, the three main services to look into are Identity Guard, LifeLock, and IdentityForce. It's absolutely worth reading a full rundown of the best identity theft protection services for children, you won't be sorry.
Identity Theft Protection for Couples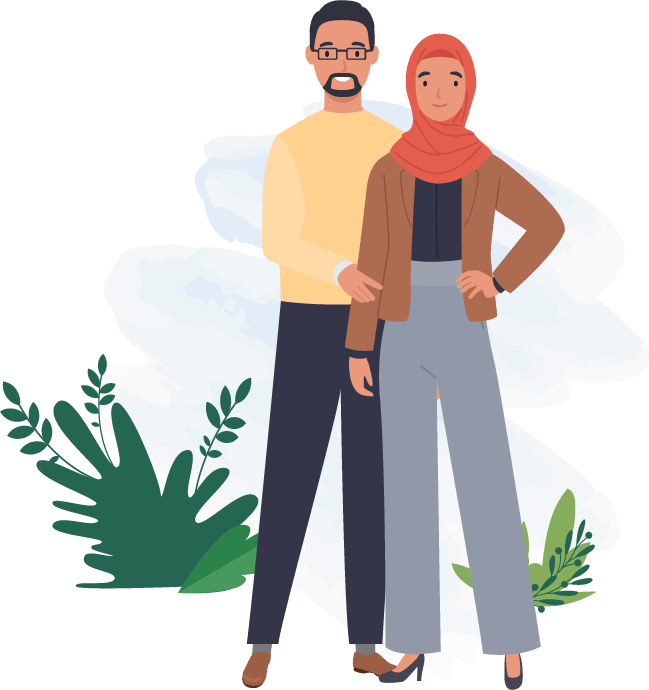 The couple that protects their identities together, stays together. OK — that's not exactly how the saying goes, but there's a lot of truth to it nonetheless. When identity theft happens to one person in the relationship, it negatively impacts the couple as a whole. It drains their time, energy, emotions, and sometimes their finances too.
That's because couples are intricately connected in the eyes of the law, and in the eyes of financial institutions. Your credit is his credit, his credit is your credit, your debt is his debt, his debt is your debt… you get the point. This holds especially true for married couples, but couples who are in the dating stage should take note, too.
Relationships are full of challenges and trials, but this is one trial that you and your honey should nip in the bud.
Of course, identity theft fraud can be avoided by finding a protection plan for you and your spouse, partner, or significant other. The best identity theft protection services for couples make it easy to add your partner to your plan. Sometimes they offer a monthly discount when you add someone new, much like family plans or plans that protect children. But any identity theft protection service for couples that's worth looking into offers all the features and technology you've come to expect.
These features include everything up to and including:
Credit report monitoring
SSN monitoring
Dark web monitoring
Recovery insurance policy (up to $1 million)
Identity theft restoration services
Stolen funds replacement
And so much more
If a couple chooses to go it alone, turning a cold shoulder to identity theft protection, they should plan for the worse. If your SSN number or other sensitive information ends up in the wrong hands, the consequences can range from financial loss (loans to repay), credit score hits (potentially dropping hundreds of points), and even warrants out for your arrest. Seriously, if you can dream it up, it can happen. However, sometimes the best-case-scenario can happen too. Sometimes suspicious activity is flagged early on, saving you from the devastating ramifications. But don't count on it.
So ask yourself, are you and your partner protected from identity theft? If not, try to imagine it happening to you. How would your relationship fare? Sure, you'd get through it eventually — as there's always a light at the end of the tunnel. But is it worth the risk to flirt with identity theft by going unprotected? Probably not. That's why many couples are more than willing to pay the low monthly cost for total peace of mind with a couple's identity theft protection plan. Whatever you do, don't underestimate the power of a cybercriminal who is armed with you or your partner's personal information. That's a mistake you only make once.
Identity Theft Protection for Businesses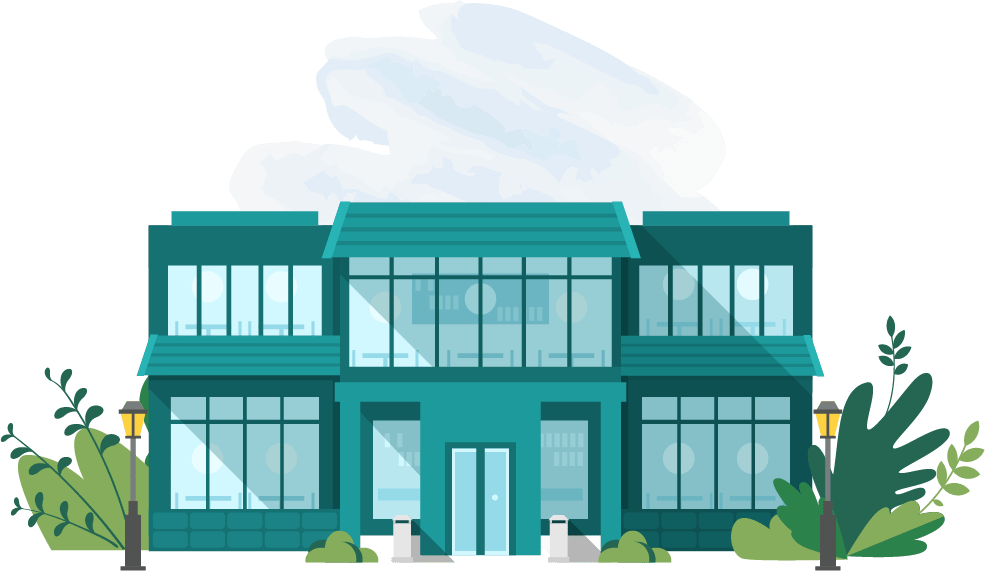 Your business is your baby. And a data breach or other type of cybercrime can demolish it virtually overnight. The financial consequences are steep, but more importantly, customer trust is at stake. We've seen it time and time again, the moment a breach happens and customer's identities are compromised, the business loses any and all trust in the marketplace.
Safeguard against this with one of the best identity theft protection services for businesses. Getting the coverage your business needs is critical for the following reasons:
It's incredibly difficult (if not impossible!) to maintain 100% security in all of your business dealings. From databases, to sign-in forms, passwords, and sensitive links in the transactional process — the information superhighway is a dangerous road to travel alone. Things get out. Information leaks. And criminals attack from every angle.
In the event of identity theft in your business, you will most likely be slapped with heavy fines from data regulators. These fines cost high-profile companies hundreds of millions of dollars every year, and they can sink the small to medium-sized business that doesn't have the resources necessary to rectify the damage.
Your brand loses loyal customers and finds it difficult, especially in the short-term, to attract new customers or clientele. Brand image is everything — and many businesses are learning this the hard way.
Your customers, clients, and employees deserve to be protected from identity theft. They part with sensitive information (names, addresses, credit card numbers, passwords, social security numbers, etc.) believing that your platform is secure. Don't let them down.
If you manage or own a business — no matter the size — you should consider identity theft protection. The same goes for government institutions, NGO's, non-profits, and pretty much any entity. Protection offers the peace of mind that you deserve. Thankfully, the best identity theft services for businesses work around the clock to secure loose ends and monitor for suspicious activity.
Depending on the company and plan, the features and technology can range widely. However, common features you can expect include the following:
24/7 monitoring to detect data breaches and other methods of cybercrime.
Dark web monitoring for leaked information.
Medical file theft alerts
Spam and Malware attacks protection
Wi-Fi hacking detection
Identity theft protection insurance
Identity theft restoration services for employees and customers
A support team that mobilizes and finds solutions in the event of an attack
And more
Because the stakes are so high, many business owners are instituting an overall anti-fraud strategy. They are putting considerable thought into their offensive tactics (safe and secure logins, credit card readers, educating employees about criminal attacks, you name it), and at the same time shoring up their defenses (identity theft protection plans).
In the meantime, we will continue to see a rise in identity theft targeting businesses. The nefarious methods that cybercriminals use to exploit weaknesses in companies big and small will continue to evolve. The attacks will become more sophisticated, and the consequences will likely become more dire.
So beat them at their own game. Consider looking for an identity theft protection service for your business. The prices have never been better, making it easy and affordable to get outfitted with anti-fraud protection and priceless peace of mind.
What is PII?
If you're interested in protecting yourself from identity theft, you've probably stumbled upon the term PII. But what does it mean, and why should you care?
PII stands for personally identifiable information and refers to any item that is related to you specifically. This could be your name, your social security number, your driver's license number, your home address, your email address, or your date of birth just to name a few.
Not all PII is created equal, though, and identity thieves know it. Your name, for instance, isn't as valuable as your social security number. What fraudsters really value, though, is multiple pieces of PII. The more PII they can get their hands on, the easier it will be to pose as you. Just having your name and address is one thing, but add to that your bank account information and SSN — now they've really got something.
Did You Know: In one survey, 44 percent of consumers said that identity theft and banking fraud were their top concerns. For context, only 22 percent said that their own death was their primary worry.
How do You Protect Your PII?
So now that you know what PII is, you're probably wondering how to protect your PII from falling into the hands of bad actors. In today's digital world protecting your PII might seem like a herculean task. However, there are a few steps you can take to keep yourself safe.
For one, don't carry high-value pieces of PII on your person. Your social security card should not be in your wallet — it should be in a locked drawer or in a safe at home.
Second, limit what you post on social media. Sharing a picture of your dog might seem innocent enough, but if one of your security questions is "what is your dog's name" it could quickly become a problem.
You should also invest in a paper shredder. Don't just toss out items like bank account statements or credit card offers. These often contain the building blocks identity thieves need to steal your identity.
There are plenty of other ways to protect your PII, but a general rule of thumb is that you should always think twice before putting your personal information out there.
What Is the Right Fit for You and Your Family?
Every person and every family will have varying needs when it comes to identity theft protection coverage. Therefore, you should take some time to learn the different facets of identity theft so you are better able to select a plan that covers all your specific individual needs.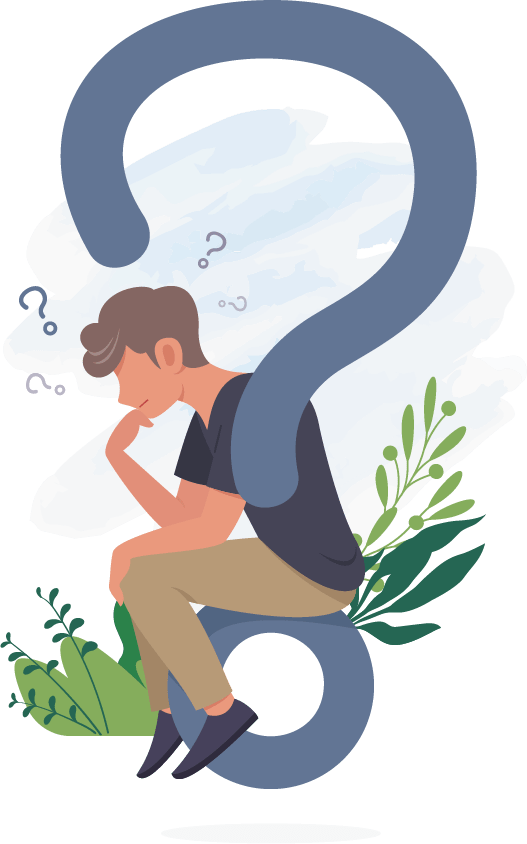 Should I have social security number monitoring?
Yes, everyone, including your kids', should have social security number monitoring because your social security number is required for just about everything, such as the doctor's office, credit applications, employment applications, insurance applications—everything; therefore, it is more likely to be stolen because it's everywhere and not everyone who collects your social security number for business purposes protects it properly.
What are the options to protect my credit and finances?
There are several ways to protect your credit and finances. You can monitor your credit reports and FICO score yourself or pay a service to do it for you, preferably both. You should also shred all documents with your personal information on it, regularly check your credit card and bank accounts for irregularities, never give out any personal financial information or numbers, use computer protection software, make sure your Wi-Fi is properly encrypted, never access your bank account or use your credit cards while using public Wi-Fi, file your tax returns as soon as you receive them so no one can file sooner than you and steal your refund.
Am I comfortable with the ongoing costs of identity theft protection?
To answer this question, you have to ask yourself what are the ongoing costs of identity theft protection going to cost me? Then ask yourself what will it cost you if you don't have identity theft protection and your identity is stolen? EXACTLY! If you don't have identity theft protection and your identity is stolen, you might not be able to get everything handled properly if at all. An identity theft protection service, even the most basic of services have a team of experts who know exactly what to do to help you recover from this event and many of them also have a stolen funds reimbursement feature. If you don't have identity theft protection, will you be able to afford to lose all your money along with your personal information—perhaps for years to come? There's your answer.
Do I need identity theft insurance coverage?
Yes, you do! Identity theft insurance coverage could be the only thing that helps you survive—literally— through this event. If your identity is stolen, will you know how to fix it yourself? And what if all your money is stolen, including your savings, what would you do for money? Most identity theft protection services provide you with stolen funds reimbursement and some even give you emergency cash to help you get by temporarily if all your money has been drained from your bank accounts.
Should I consider monthly credit score reporting?
Yes, you should consider monthly credit score reporting. Why? Because keeping an eye on your credit score is just another way to protect yourself from identity theft getting too far. If you see your credit score go up or down significantly in any given timeframe, this could be an indication that your personal information has probably been compromised. Early detection will help you prevent the event from going any further because once detected, you can put a freeze on your credit reports, contact your financial institutions and retailers asking them to stop all further transactions and close your account if necessary, etc.
Whether or not you need a family plan will depend on if you have a family or if the protection is just for yourself. Some identity theft protection services will offer you a discounted rate if you enroll your kids and/or spouse in their services at the same time. However, with that being said, if you have kids, you definitely need a family plan because identity theft doesn't just happen to adults. In fact, criminals love to use a child's identity because they know it will probably be several years before the crime is detected. This is because young children don't apply for credit, etc. which is when most identity theft incidents are found.
Are social media accounts monitored as well?
Some identity theft protection companies monitor social media accounts and some don't; therefore, if that's something you want, you'll need to look for that feature when deciding on which company to choose. Social media pages are a prime target for identity thieves because they contain a wealth of personal information about you that will help them use your identity. For example, your maiden name, where you were born, your kids and pets' names, etc. Additionally, some identity theft protection companies also offer cyberbullying monitoring which often happens on social media websites so that's another important feature to look for especially if you have kids.
Is my identity monitored for on the Black Market and Dark Web?
Most identity theft protection companies these days do monitor the Black Market and Dark Web for your personal information. However, not all of them do so it's best to confirm that the company you choose does, in fact, offer that service before you sign-up.
What happens if I have identity theft protection and my identity is stolen?
If you have identity theft protection and your personal information is stolen and/or used fraudulently, contact your identity theft protection company immediately. Most of them have 24/7 support and recovery services available to you, as well as some type of identity theft insurance, stolen funds replacement, and some of them even offer emergency cash for your immediate expenses.
What Protection Matters Most To You?
Here is a list of common identity theft protections and how they work to protect you.
Social Security Monitoring
Social security number monitoring uses technology to search public information, the dark web, and commonly used places to see if your general identity is being used or sold. It will also look for address change verifications and other places where your social security number is needed to fraudulently use your identity.
Financial Monitoring
Financial monitoring uses technology to search public information, 401ks, bank transactions, payday loans, investments, and other commonly used places to detect if your personal information is being used, bought, or sold.
Criminal Monitoring
Criminal monitoring uses technology to search public information, court records, sex offender registration, and other commonly used places to see if your name or personal information has been used in a crime or for other criminal purposes such as using your identity to avoid incarceration, etc.
Credit Monitoring
The best credit monitoring services use technology to detect changes in the three major credit bureaus, as well as changes, up or down, in your credit score. Some companies offer monitoring of one, two, or all three credit bureaus. It will usually depend on the protection package you have selected.
Dark Web Monitoring
Dark web monitoring, also known as cyber monitoring, uses technology to continually scour the dark web, hacker forums, and fraudulent websites where stolen personal information is bought and sold.
Social Media Monitoring
Social media monitoring uses technology to scour social media websites, hacker forums, and the dark web to see if the information on those pages has been scraped, then bought, sold, or is being fraudulently used. Once scraped, that information is commonly used to set up fraudulent social media pages with the intent of being used for criminal purposes.
You should be mindful about the information you post on your social media pages. Criminals frequently use social media pages to gather personal information about you so they can use your identity.
For example, how many of you post your maiden name, where you work(ed), where you were born, talk about your pets, kids, or favorite foods, etc. on your social media pages? Think about the two-factor authentication questions a bank or financial institution uses to verify that you are really you when you log in. So if you post that type of information on your social media pages, most of the answers to those questions can be easily found there. That's why you should avoid posting any personal information that could make it easy for a criminal to find and use to steal your identity and your money.
About the above information on which identity theft protection features that matter most to you:
If your personal information is detected in any one or more of the above-mentioned circumstances, your identity theft protection company will notify you and advise you as to what you need to do to avoid any further damage. They will then put you in touch with one of their restoration experts who will help fix any damage that was done to help get your name and credit cleared and restored.
Are Identity Theft Protection Services Worth the Price?
The last thing you need every month is another bill…right? But what if that bill could keep you from the nightmare of losing your identity (or your kids identity), potentially losing a bunch of money, not being able to buy a home (or anything else), and years, if not a lifetime, of criminal proceedings and financial struggle…would you be willing to pay that bill? You decide!
Identity Theft Protection FAQs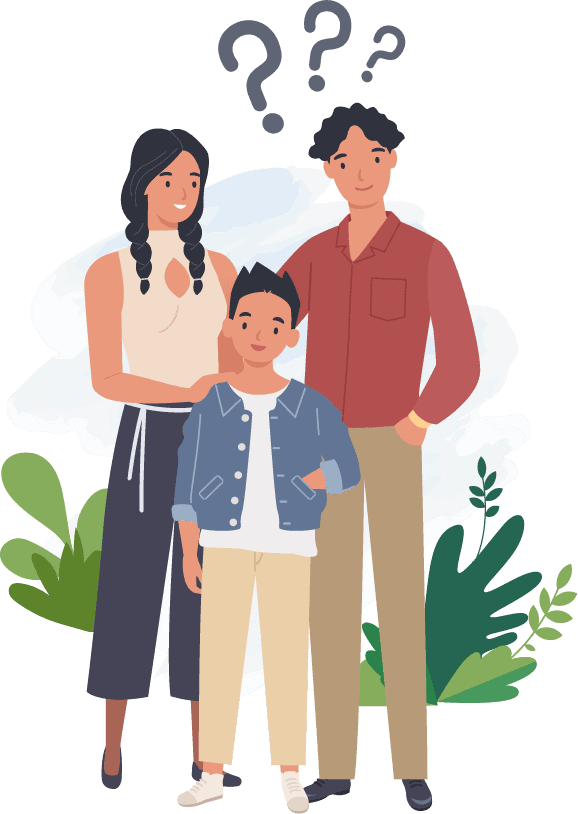 How common is identity theft?
Unfortunately, identity theft is far more common than most people think. It's estimated that approximately 10 million Americans succumb to the rising threat year after year. However, there's really no way of knowing the true number of identity theft incidents, as many victims don't report their experience to the authorities. This means the real number of identity theft crimes in America might be reaching well beyond 10 million. The bottom line: identity theft is all-too-common.
What type of identity theft is most common?
According to the findings of the National Criminal Justice Reference Service, the most common type of identity theft is government documents and benefits fraud. This accounts for 34% of all reported cases. After that, credit card fraud isn't far behind, making up 17% of cases. Phone and utilities fraud is the third most common type of identity theft (14%), followed by bank fraud (8%) and employment related fraud (6%), with loan fraud bringing up the rear (4%).
If my identity is stolen, how will I know?
Sure enough, if your identity is stolen, you'll find out sooner or later. Hopefully it's sooner, as this gives you time to cancel credit cards, alert credit bureaus, and take other necessary steps to mitigate damage. Here are a few ways you might find out your identity is stolen:
You check your credit and realize your score has suddenly dipped or dropped without explanation
Your credit report shows signs of opened accounts or credit lines, or failed attempts, that you did not initiate
You receive a bill from a creditor that you didn't sign up with
You suddenly stop receiving mail altogether, signaling change of address fraud
You notice suspicious activity on social media linked to your name
Your name pulls up in court records for a crime you didn't commit
You find there's a warrant out for your arrest
And this just scratches the surface
What can I do to protect my identity?
Although there's no substitute for identity theft protection services, there are many precautions you can take to protect your identity. Here are a handful of ideas to help you on your way:
Why can't I protect my own identity?
As mentioned above, you can protect your own identity, to a point. For instance, if you find a fraudulent charge on your bank statement, you can call in and have the charge removed. But identity theft protection services go way beyond that by offering everything from SSN monitoring to dark web monitoring, social monitoring, and more. And they even offer impressive insurance policies in the event you need to pay legal fees and the like. These are all things you simply cannot do on your own. To sum it up, you can take basic steps to protect your own identity by being vigilant, but professional services will monitor billions of online data points to keep your name, credit, and finances clean as a whistle. Of course, if you do become a victim on their watch, the service foots the bill to get you back to pre-fraud status.
Won't my bank protect me from identity theft?
In the event of financial fraud, the bank will most likely reverse the charges immediately. However, there are several types of identity theft that your bank won't touch with a ten-foot pole. For instance, the bank cannot monitor your social accounts, your SSN, the dark web, court reports, credit reports, and the list goes on. Bottom line: do not rely on the bank to bail you out of identity theft unless it's a simple fraudulent charge to your account.
My identity was stolen, now what?
Step 1: Stay calm and try to keep your composure
Step 2: Freeze any and all accounts that have been compromised
Step 3: File an official report of the identity theft
Step 4: Contact the credit agencies (Equifax, Experian, TransUnion), notify them of the fraud, and put fraud alerts on your credit report.
Step 5: Continue to monitor your accounts daily
Now, these are the most important steps to take immediately after you become a victim of identity theft. But there are other things to consider, like blocking companies from reporting fraudulent activity on your credit report, reporting the identity theft to local law enforcement as well as the FTC, and contacting your medical care provider to ensure the fraudster isn't receiving healthcare in your name.
What's the difference between identity theft restoration, insurance, and a guarantee?
Great question. People often get these three completely different features confused with one another. So this should clear up any confusion.
Identity Theft Restoration — A service many ID protection plans offer that puts a team of professionals in your corner to help cancel compromised credit cards and other accounts, and begin to restore your credit score to pre-fraud status. These services take the reins during an emotionally difficult time. Think home restoration — when a home is restored, it's not exactly like it was when it was first built, but it's new and transformed in all the best ways. This feature is not to be missed.
Identity Theft Insurance — A policy of up to $1 million in insurance that covers the steep price of restoring your good name, credit, and finances. For instance, legal fees are covered by identity theft insurance. And good thing, as legal fees can rack up quite the tab pretty quickly. The best identity theft protection services offer $1 million insurance packages, but this varies from company to company. Go with the highest-dollar insurance you can find. (See our 'Identity Theft Insurance' section below).
100% Guarantee — A guarantee shows that the identity theft company stands behind their service. Well, sort of. Unfortunately, a 'guarantee' is all-too-subjective, and doesn't have a dollar amount attached to it. If a company 'guarantees' to restore your identity, there are typically no mechanisms in place to ensure it happens in a certain time frame, or to the exact specifications that you are happy with. A guarantee is helpful, but don't stake your entire identity on it. Be sure to also sign up with restoration and insurance.
What is medical identity theft?
This form of identity theft happens when a criminal gets a hold of your insurance information. Instead of draining your bank account, they will try to get healthcare, operations, prescription drugs, and other medical-related benefits that belong to you. Of course, nothing in life is free, so when the dust finally settles, the deductibles and claims fall on the shoulders of the victim. The top identity theft services offer medical identity theft protection, which is especially helpful for seniors who use their insurance cards more than the average person.
We read it in the newspaper and see it on TV. A high-profile company suddenly loses half its stock, a large swathe of customers, and its brand image due to a data breach. But what exactly is a data breach? A data breach, data leak, or data spill are three names for the same unfortunate calamity. By definition, a data breach is what you call the unintentional (or intentional!) disclosure of important, sensitive information to an unsecured environment. When the term is used in the context of identity theft, it refers to when a cybercriminal infiltrates or hacks into a database (or other ostensibly protected data source) and steals the information to then use fraudulently. If the criminal does not use the information himself, he will likely sell it or trade it on the dark web. A data breach is a big deal, and the reason why every business should consider an identity theft protection service.
What is synthetic identity theft?
Synthetic identity theft is a new-ish form of identity theft, and considered the perfect, victimless crime by many cybercriminals. Synthetic identity theft occurs when a fraudster creates a fictitious identity from scratch. Fake names, addresses, credit card information, you name it. Sometimes they will create a synthetic identity around one source of legitimate identification, such as a social security number. This type of fraud is especially difficult to track, which is yet another reason why it's best to leave it to the professionals.
Is credit monitoring worth it?
Many of the higher rated identity theft plans include credit monitoring, while others offer it as an add-on for an additional monthly fee. Credit monitoring can absolutely be worth the extra cost, especially if you are looking to buy a home in the near future. Sure, there are ways to check your credit report often, but those will cost you nearly as much as a full-on identity theft protection plan with this feature included. Also, it's nice to not have to manually monitor the reports yourself. You could miss inquiries, or simply become complacent and forget to check it often. A protection plan that offers credit monitoring will keep a hawk-eye on your credit report, day and night, and send real-time alerts if suspicious activity is detected. So it's ultimately up to you, but we recommend considering this feature when shopping for fraud protection.
Does identity theft hurt your credit score?
In a word, yes. Identity theft can hurt your credit, especially if it goes undetected. When a fraudster attempts to open lines of credit or purchase big-ticket items using your social security number, it counts as an inquiry on your credit report. With each and every inquiry, your credit score is dinged. It turns from bad to worse if the criminal is approved and they don't pay the bill (and they won't pay the bill, promise). If undetected, the account will eventually go to collections, resulting in a massive hit to your credit score, up to 100 points or more. However, if you detect the fraudulent activity in time, you can reach out to the credit agencies to have the activity blocked and the inquiries removed. The best identity theft protection services monitor your credit and streamline the process of getting fraudulent activity cleaned up.
What is a 'credit freeze'?
A credit freeze or security freeze is when you ask the credit agencies to completely freeze or block your credit file. When frozen, businesses cannot even check your credit score or report, which means no new accounts can be opened. So when Mr. fraudster is at the Mercedes dealership salivating over that new SLS AMG model, they'll be met with a hard "NO" when it comes time to get the keys. Many businesses will even alert the authorities when they sense suspicious activity like this. While credit freezes can be helpful at times, they should only be used when necessary, as your credit file is closed to the bad guys and the good guys.
Identity Theft Protection Reviews and Our Process
Not all identity theft plan reviews are created equal. Many just scratch the surface. When searching for identity theft reviews online, you will likely come across fly-by-night websites and forums where people share their stories. While sometimes these can be helpful, they can also be incredibly misleading.
Anecdotal reviews and thoughts about a product or service are often times biased, not representative of the average experience (outliers), and are not informed by years of expertise about the industry, product, or service. That's why it's important to read professional reviews, like the ones we deliver day after day.
We have carefully recruited a team of experts in various categories (home security, identity theft, and others) so that we only publish highly-informed, expert reviewed content. In this case, we start with in-depth identity theft protection research. We consider industry trends, new products and features, and consumer habits. We dig in and look at the product or service from every angle, and in many cases, we test it ourselves.
Then we have our panel of leading experts in the field of identity theft review the service and run it through their rigorous vetting process. They report on the facts only, they cut the fluff, and then they offer their honest and objective advice.
This detailed and intensive review process leads us to our proprietary SecureScore™. The SecureScore™ takes our methodical approach to identity theft protection reviews, and breaks it down into distinct categories, with a score for each category. And of course, each of these categories are extremely important for consumers who are shopping for a quality identity theft protection service.
Through it all, we must research, test, and publish reviews that are of the highest quality. This helps us to remain a top resource for curious people like you. The trust factor cannot be overstated, and trust must be maintained at all costs. That's why everything we write and review, we do it with you in mind.
When it comes to reviewing identity theft protection services, here are the foundational values that we take very seriously.
Objective
Reliable
Helpful
Honest
Trustworthy
Our goal in publishing identity theft protection reviews is to educate you, the consumer, so that you can make an informed and educated buying decision. We care that you find a product or service that fits with your lifestyle and within your budget. In fact, that's what drives us to become the #1 resource for all things home and personal security.
And we couldn't be happier to have you along for the journey.