What is Identity Theft?
Identity theft is a huge umbrella term for a variety of different kinds of fraud, but they all have one thing in common — the criminal poses as someone else (ie, you) for material gain. That could be as sophisticated as using RFID sniffers to lift bank card information from your wallet without your knowledge, or it could be as simple as the local ne'er-do-well looking over your shoulder at the ATM to get your PIN.
Did You Know? The term "identity theft" was first coined in 1964.
There are various types of identity theft as well. You're probably familiar with social security identity theft, where a thief gets his hands on your SSN to open new accounts in your name, or financial identity theft, where a fraudster fakes your credentials to break into your accounts. But there are other, more nefarious types of identity theft that you might be unaware of.
Types of Identity Theft
Ever heard of criminal identity theft? This is where an identity thief will spoof your identity as insurance before they commit a crime. If they're caught, they use your personally identifying information (PII) and once they make bail, it's you who the cops are coming after with a warrant.
Or what about estate identity theft? This is where an enterprising criminal steals the information of a recently deceased individual and uses their new identity to open up new lines of credit, take out loans, or access government benefits. Since the identity theft victim is deceased, these crimes often go unnoticed and unresolved.
FYI: It's estimated that around 2.5 million identities are stolen every year from the deceased.
One more for you — medical identity theft. This is where an individual assumes the identity of another in order to commit insurance fraud or even receive medical care using the victim's name. This one is particularly insidious because it can drive your insurance premiums through the roof, or even have your coverage canceled altogether.
ID theft is particularly frightening because the majority of identity theft victims do not realize what's happened until it's negatively affected them. What would you do if you received a call from a collections agent looking to resolve a debt you were unaware existed?
The best way is to prevent it from happening in the first place. That means being proactive about your protection. Don't passively sit by thinking it won't happen to you.
Did You Know? The odds of becoming the victim of identity theft are about 1 in 15. So it can happen to anyone.
First, pay attention to the warning signs. If something seems out of the ordinary, don't shrug it off. If you're receiving bills for services you don't use or credit cards you didn't apply for, it could be an indicator that your identity has become compromised.
Second, make sure you're practicing safe habits both online and in real life. Shred anything that has personally identifying information on it before you throw it away, and be careful when shopping or browsing online. Don't share your personal information over social media, and make sure you're using strong, unique passwords on all your accounts.
Finally, consider investing in an identity theft protection service from a reputable vendor like NortonLifeLock, Identity Guard, or IdentityForce. The peace of mind these services offer is worth its weight in gold, and their reimbursement and remediation services ensure that should you fall victim, you'll be able to quickly recover.
What is Identity Theft Protection?
Identity theft protection is a catch-all term that refers to a whole suite of services. These services range from social security and credit monitoring, to dark web and financial monitoring, and so much more.
Many people turn off when they hear the term "identity theft protection." It sounds downright complicated and unnecessary, but that couldn't be further from the truth. The fact of the matter is that identity theft protection is actually very simple to understand. And it's quite necessary if you want to keep your good name, credit, finances, and other important matters safe and secure.
Identity Theft Protection FAQs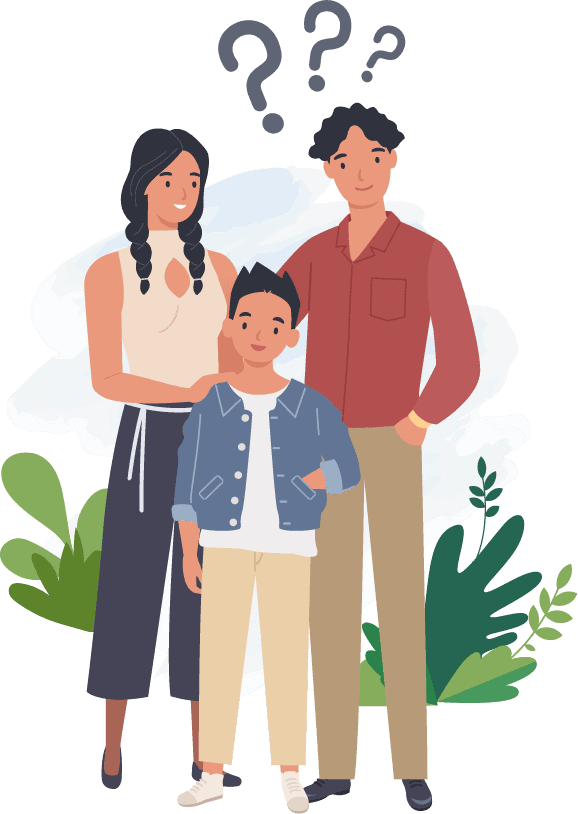 How common is identity theft?
Unfortunately, identity theft is far more common than most people think. It's estimated that approximately 10 million Americans succumb to the rising threat year after year. However, there's really no way of knowing the true number of identity theft incidents, as many victims don't report their experience to the authorities. This means the real number of identity theft crimes in America might be reaching well beyond 10 million. The bottom line: identity theft is all-too-common.
What type of identity theft is most common?
According to the findings of the National Criminal Justice Reference Service, the most common type of identity theft is government documents and benefits fraud. This accounts for 34% of all reported cases. After that, credit card fraud isn't far behind, making up 17% of cases. Phone and utilities fraud is the third most common type of identity theft (14%), followed by bank fraud (8%) and employment related fraud (6%), with loan fraud bringing up the rear (4%).
If my identity is stolen, how will I know?
Sure enough, if your identity is stolen, you'll find out sooner or later. Hopefully it's sooner, as this gives you time to cancel credit cards, alert credit bureaus, and take other necessary steps to mitigate damage. Here are a few ways you might find out your identity is stolen:
You check your credit and realize your score has suddenly dipped or dropped without explanation
Your credit report shows signs of opened accounts or credit lines, or failed attempts, that you did not initiate
You receive a bill from a creditor that you didn't sign up with
You suddenly stop receiving mail altogether, signaling change of address fraud
You notice suspicious activity on social media linked to your name
Your name pulls up in court records for a crime you didn't commit
You find there's a warrant out for your arrest
And this just scratches the surface
What can I do to protect my identity?
Although there's no substitute for identity theft protection services, there are many precautions you can take to protect your identity. Here are a handful of ideas to help you on your way:
Why can't I protect my own identity?
As mentioned above, you can protect your own identity, to a point. For instance, if you find a fraudulent charge on your bank statement, you can call in and have the charge removed. But identity theft protection services go way beyond that by offering everything from SSN monitoring to dark web monitoring, social monitoring, and more. And they even offer impressive insurance policies in the event you need to pay legal fees and the like. These are all things you simply cannot do on your own. To sum it up, you can take basic steps to protect your own identity by being vigilant, but professional services will monitor billions of online data points to keep your name, credit, and finances clean as a whistle. Of course, if you do become a victim on their watch, the service foots the bill to get you back to pre-fraud status.
Won't my bank protect me from identity theft?
In the event of financial fraud, the bank will most likely reverse the charges immediately. However, there are several types of identity theft that your bank won't touch with a ten-foot pole. For instance, the bank cannot monitor your social accounts, your SSN, the dark web, court reports, credit reports, and the list goes on. Bottom line: do not rely on the bank to bail you out of identity theft unless it's a simple fraudulent charge to your account.
My identity was stolen, now what?
Step 1: Stay calm and try to keep your composure
Step 2: Freeze any and all accounts that have been compromised
Step 3: File an official report of the identity theft
Step 4: Contact the credit agencies (Equifax, Experian, TransUnion), notify them of the fraud, and put fraud alerts on your credit report.
Step 5: Continue to monitor your accounts daily
Now, these are the most important steps to take immediately after you become a victim of identity theft. But there are other things to consider, like blocking companies from reporting fraudulent activity on your credit report, reporting the identity theft to local law enforcement as well as the FTC, and contacting your medical care provider to ensure the fraudster isn't receiving healthcare in your name.
What's the difference between identity theft restoration, insurance, and a guarantee?
Great question. People often get these three completely different features confused with one another. So this should clear up any confusion.
Identity Theft Restoration — A service many ID protection plans offer that puts a team of professionals in your corner to help cancel compromised credit cards and other accounts, and begin to restore your credit score to pre-fraud status. These services take the reins during an emotionally difficult time. Think home restoration — when a home is restored, it's not exactly like it was when it was first built, but it's new and transformed in all the best ways. This feature is not to be missed.
Identity Theft Insurance — A policy of up to $1 million in insurance that covers the steep price of restoring your good name, credit, and finances. For instance, legal fees are covered by identity theft insurance. And good thing, as legal fees can rack up quite the tab pretty quickly. The best identity theft protection services offer $1 million insurance packages, but this varies from company to company. Go with the highest-dollar insurance you can find. (See our 'Identity Theft Insurance' section below).
100% Guarantee — A guarantee shows that the identity theft company stands behind their service. Well, sort of. Unfortunately, a 'guarantee' is all-too-subjective, and doesn't have a dollar amount attached to it. If a company 'guarantees' to restore your identity, there are typically no mechanisms in place to ensure it happens in a certain time frame, or to the exact specifications that you are happy with. A guarantee is helpful, but don't stake your entire identity on it. Be sure to also sign up with restoration and insurance.
What is medical identity theft?
This form of identity theft happens when a criminal gets a hold of your insurance information. Instead of draining your bank account, they will try to get healthcare, operations, prescription drugs, and other medical-related benefits that belong to you. Of course, nothing in life is free, so when the dust finally settles, the deductibles and claims fall on the shoulders of the victim. The top identity theft services offer medical identity theft protection, which is especially helpful for seniors who use their insurance cards more than the average person.
We read it in the newspaper and see it on TV. A high-profile company suddenly loses half its stock, a large swathe of customers, and its brand image due to a data breach. But what exactly is a data breach? A data breach, data leak, or data spill are three names for the same unfortunate calamity. By definition, a data breach is what you call the unintentional (or intentional!) disclosure of important, sensitive information to an unsecured environment. When the term is used in the context of identity theft, it refers to when a cybercriminal infiltrates or hacks into a database (or other ostensibly protected data source) and steals the information to then use fraudulently. If the criminal does not use the information himself, he will likely sell it or trade it on the dark web. A data breach is a big deal, and the reason why every business should consider an identity theft protection service.
What is synthetic identity theft?
Synthetic identity theft is a new-ish form of identity theft, and considered the perfect, victimless crime by many cybercriminals. Synthetic identity theft occurs when a fraudster creates a fictitious identity from scratch. Fake names, addresses, credit card information, you name it. Sometimes they will create a synthetic identity around one source of legitimate identification, such as a social security number. This type of fraud is especially difficult to track, which is yet another reason why it's best to leave it to the professionals.
Is credit monitoring worth it?
Many of the higher rated identity theft plans include credit monitoring, while others offer it as an add-on for an additional monthly fee. Credit monitoring can absolutely be worth the extra cost, especially if you are looking to buy a home in the near future. Sure, there are ways to check your credit report often, but those will cost you nearly as much as a full-on identity theft protection plan with this feature included. Also, it's nice to not have to manually monitor the reports yourself. You could miss inquiries, or simply become complacent and forget to check it often. A protection plan that offers credit monitoring will keep a hawk-eye on your credit report, day and night, and send real-time alerts if suspicious activity is detected. So it's ultimately up to you, but we recommend considering this feature when shopping for fraud protection.
Does identity theft hurt your credit score?
In a word, yes. Identity theft can hurt your credit, especially if it goes undetected. When a fraudster attempts to open lines of credit or purchase big-ticket items using your social security number, it counts as an inquiry on your credit report. With each and every inquiry, your credit score is dinged. It turns from bad to worse if the criminal is approved and they don't pay the bill (and they won't pay the bill, promise). If undetected, the account will eventually go to collections, resulting in a massive hit to your credit score, up to 100 points or more. However, if you detect the fraudulent activity in time, you can reach out to the credit agencies to have the activity blocked and the inquiries removed. The best identity theft protection services monitor your credit and streamline the process of getting fraudulent activity cleaned up.
What is a 'credit freeze'?
A credit freeze or security freeze is when you ask the credit agencies to completely freeze or block your credit file. When frozen, businesses cannot even check your credit score or report, which means no new accounts can be opened. So when Mr. fraudster is at the Mercedes dealership salivating over that new SLS AMG model, they'll be met with a hard "NO" when it comes time to get the keys. Many businesses will even alert the authorities when they sense suspicious activity like this. While credit freezes can be helpful at times, they should only be used when necessary, as your credit file is closed to the bad guys and the good guys.
Identity Theft Protection Reviews and Our Process
Not all identity theft plan reviews are created equal. Many just scratch the surface. When searching for identity theft reviews online, you will likely come across fly-by-night websites and forums where people share their stories. While sometimes these can be helpful, they can also be incredibly misleading.
Anecdotal reviews and thoughts about a product or service are often times biased, not representative of the average experience (outliers), and are not informed by years of expertise about the industry, product, or service. That's why it's important to read professional reviews, like the ones we deliver day after day.
We have carefully recruited a team of experts in various categories (home security, identity theft, and others) so that we only publish highly-informed, expert reviewed content. In this case, we start with in-depth identity theft protection research. We consider industry trends, new products and features, and consumer habits. We dig in and look at the product or service from every angle, and in many cases, we test it ourselves.
Then we have our panel of leading experts in the field of identity theft review the service and run it through their rigorous vetting process. They report on the facts only, they cut the fluff, and then they offer their honest and objective advice.
This detailed and intensive review process leads us to our proprietary SecureScore™. The SecureScore™ takes our methodical approach to identity theft protection reviews, and breaks it down into distinct categories, with a score for each category. And of course, each of these categories are extremely important for consumers who are shopping for a quality identity theft protection service.
Through it all, we must research, test, and publish reviews that are of the highest quality. This helps us to remain a top resource for curious people like you. The trust factor cannot be overstated, and trust must be maintained at all costs. That's why everything we write and review, we do it with you in mind.
When it comes to reviewing identity theft protection services, here are the foundational values that we take very seriously.
Objective
Reliable
Helpful
Honest
Trustworthy
Our goal in publishing identity theft protection reviews is to educate you, the consumer, so that you can make an informed and educated buying decision. We care that you find a product or service that fits with your lifestyle and within your budget. In fact, that's what drives us to become the #1 resource for all things home and personal security.
And we couldn't be happier to have you along for the journey.