Why Are Children Often the Targets of Identity Theft?
When people think of identity theft, they usually associate it with adults and their social security numbers, their finances, and other personal assets. We can see why people think this way. After all, adults are the ones with the credit cards, the retirement accounts, the deed to the house, etc. It makes sense that they'd be the primary targets of identity thieves, right?
Well, yes and no.
Yes, there's more to immediately gain by attacking an adult, but adults also have protections in place. Even if you're not using an identity theft protection service, your bank account is still password-protected, you still keep your credit cards in your wallet, and if thousands of dollars suddenly go missing, you're going to address it immediately.
On the other hand, a child's identity is a blank slate. Apart from a social security number and some medical records, a young child doesn't have much of anything by way of an established financial history. When a hacker steals the personal information of a child, there are very few hurdles to clear when building a fraudulent identity.
Did You Know? It's unsettling, but a significant number of child ID theft cases are perpetrated by someone close to the child. This might be a family friend, a coach, a mentor, or even a member of the family.
Using a child's social security number as a foundation, the thief can open credit cards, retail accounts, buy vehicles, and make other large purchases — pretty much anything and everything they set their mind to. And since a child probably won't be using their credit for their own purposes for many years, that gives an enormous window of opportunity in which to operate before the crimes are discovered.
That's why it's so important for parents to be hyper-vigilant when it comes to protecting their child's identity. They should protect it as much, if not more so, than their own.
How Can I Best Protect My Child from Identity Theft?
The best way is to enlist the help of one of the identity theft protection services above, but beyond that, there are other ways to protect your child's identifying information from falling into the wrong hands.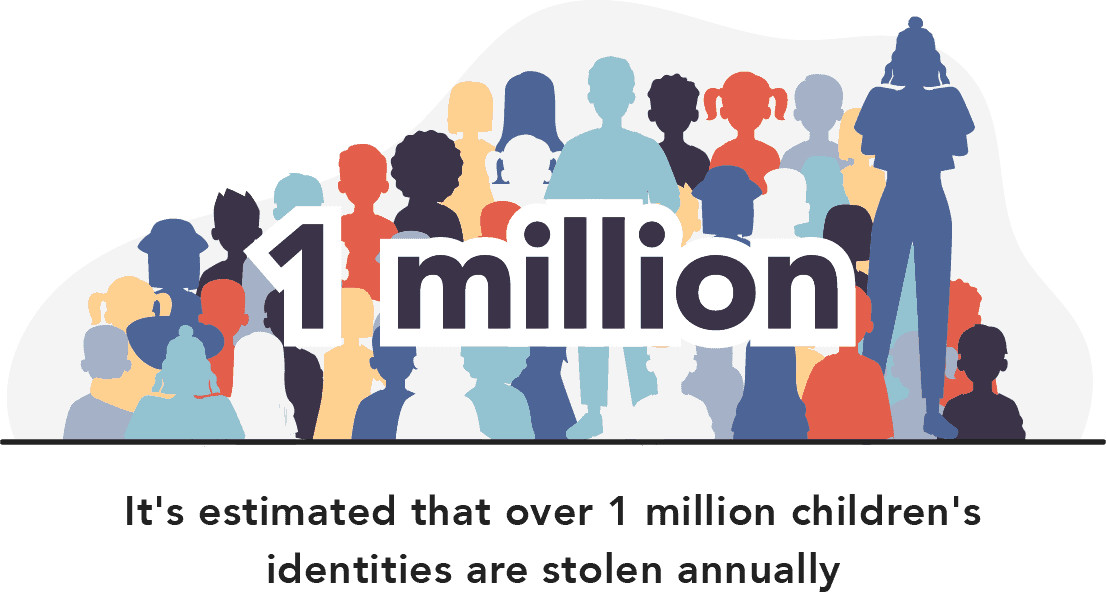 For one, you can place a freeze on a child's credit before they are old enough to use it. Contact the three credit bureaus — Experian, TransUnion, and Equifax — to understand your options and to get started. It might seem like overkill, but with the stakes this high, do you really want to take the risk?
Also, be vigilant in where and to whom you provide your child's personally identifying information. If their school is asking for their social security number, for example, ask why they need it and how it will be stored. See if a less risky form of identification will be acceptable such as the last four digits or their date of birth. Ask for a copy of the school's privacy policies and ask about opting out of their director information program if they have one. As a general rule, the fewer people who have access to your child's personally identifying information, the safer they will be.
If your children are older, make sure they're aware of the dangers of posting personal information on social media. If you trust them to shop online, keep an eye on their purchases and review account statements with them so they can develop an understanding of what normal activity looks like, and how fraudulent activity might appear.
The name of the game is vigilance. You want to shore up your defenses as best you can, and keep an eye out for anything suspicious. Remember — if it seems out of the ordinary, it pays to investigate.
Now, before we dig into the different features to look for in a child ID theft plan, remember to check out our top 10 identity theft protection services of 2023.
Features of Identity Theft Services for Minors
Here are some of the most common identity theft services for minors: