Best Identity Theft Restoration Services
"Unfortunately, identity theft happens. When it does, you want to make sure you have an identity theft restoration company on your side. Check out our list of the best identity theft insurance restoration services below."
Identify theft is rampant in America. Identity theft criminals engage in complex schemes that are difficult to detect. Most people are not even aware that they are the victim of identity theft until long after the damage is done. Identity theft can have a devastating effect on victims' lives. Fortunately, there are companies that can help restore a person's identity. Here are five of the top identity theft restoration companies in 2019.
1. IdentityForce – Best Overall Restoration Services (Editors Choice)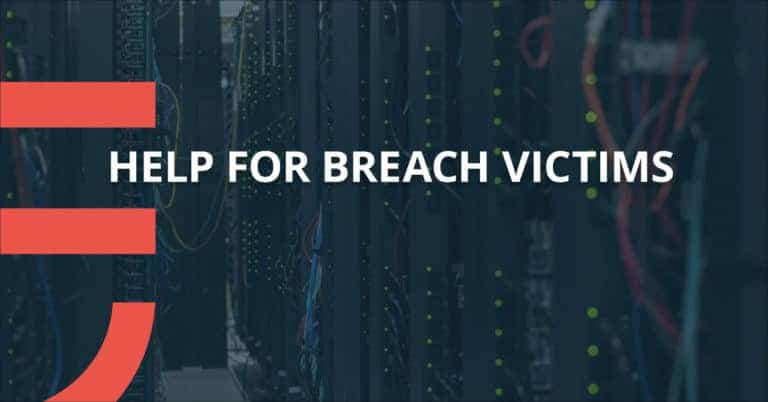 IdentityForce offers complete identity recovery services. Certified Protection Experts are available 24/7 to help identity theft victims. They will assist customers in filling out all of the paperwork and making calls to get identity issues resolved.
There are two plans available with varying levels of protection. The Ultra Secure plan is $17.99 a month and includes credit alerts, fraud monitoring, and restoration services. The Ultra-Secure + Credit is $23.99 per month. This plan has all of the benefits of the Ultra Secure plan plus it adds 3-bureau credit monitoring.
Pros
24/7 assistance from Certified Protection Experts
$1 million stolen funds replacement protection
$1,500 per week in lost wages protection
$2,000 total in elder care expenses
$2,000 in travel expenses
No deductible
Free 14-day trial
Email, live chat, and telephone customer service
Toll-free customer service
Cons
Does not offer online cancellation. You must call to cancel service.
Support website lacking in detail
No standalone identity theft restoration
IdentityForce is one of the best identity theft restoration companies on the internet. It offers a variety of tools that help users prevent, detect and recover from identity theft. The main drawback is the support website. It is very limited and there is no way to cancel the service online.
2. LifeLock – Best Customer Service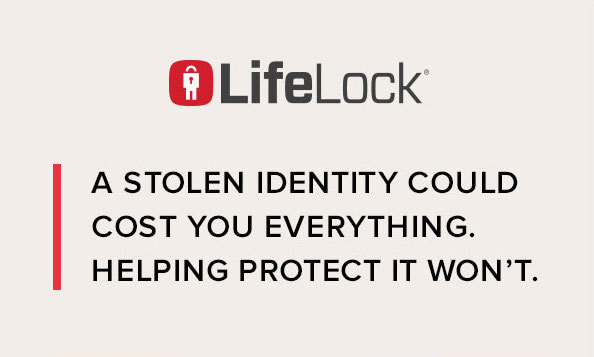 LifeLock offers identity theft restoration services as part of its identity theft protection plans. LifeLock's plans come with Norton Security3. LifeLock can be installed on up to five devices. The software runs continuous updates to be sure that you are protected against the latest threats.  LifeLock uses its proprietary technology to search for and alert you to potential security threats.
If your identity is stolen, then a LifeLock Identity Restoration Specialist will be assigned to your case to assist you with restoring your credit and identity. LifeLock restoration services include reimbursement of up to $1 million in funds depending on the amount of protection that you choose.
Pros
Personal expense compensation
Coverage for lawyers and experts
Lost Wallet protection
Includes Norton Security3
U.S.-Based restoration team
Data breach notifications
Free iOS and Android app
24/7 member support
Easy enrollment
Cons
The most expensive plan (Ultimate Plus) is required for bank alerts, fictitious identity,  monitoring, and monthly credit score tracking.
Plans are more expensive than some competitors
The Standard Plan only offers $25,000 in stolen funds reimbursement.
You cannot purchase identity theft restoration only. You must purchase a complete identity theft plan.
LifeLock has a comprehensive list of useful features like dark web monitoring, fictitious identity monitoring, and investment account alerts. It also includes a subscription to Norton Security3. The main drawback is that you must purchase the most expensive plan to get monthly credit score tracking. This plan (LifeLock Ultimate Plus) is pricey at $29.95 a month. However, it comes with tons of useful features like $1 million in stolen funds reimbursement and $1 million in lawyer coverage.
3. Identity Guard – Best Personalized Solutions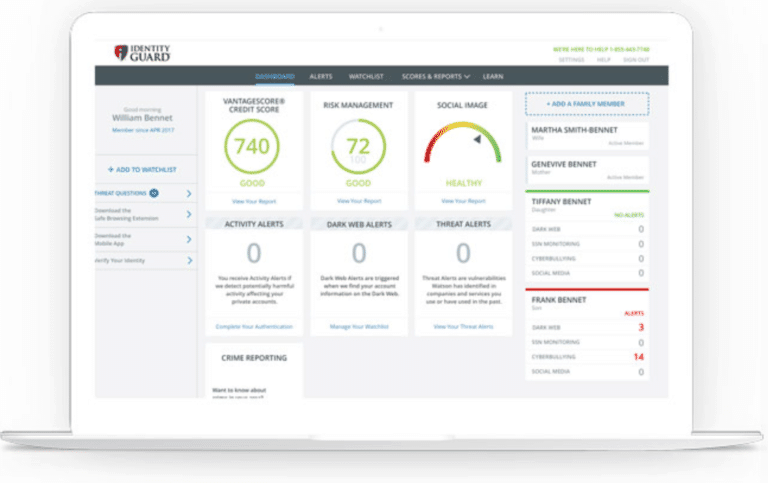 Identity Guard offers theft restoration services as part of its identity protection plans. Identity restoration is just one of the many features of Identity Guard's plans. The identity restoration service includes up to $1 million in stolen funds reimbursement.
Identity Guard's theft restoration plans also include IBM Watson® Artificial Intelligence. This A/I technology monitors and processes over a billion of pieces of information to alert you about threats to your identity.
Identity Guard also features a dedicated case manager who will continue to follow up with you for 60 days after case resolution. The case manager will provide you with personalized guidance and action steps when you confirm fraudulent activity. You also get a risk management score, which tells you how well you are managing risk and your monthly credit score.
Compared to its competitors, Identity Guard's services are very affordable. Plans range from $8.99 a month to $24.99 a month. The lowest-tier plan includes a surprisingly large number of useful features. Identity Guard also offers three family plans that range from $14.99 a month to $34.99 a month.
Pros
24/7 US-based customer service center
U.S.-based case manager
High-risk transaction alerts
Dark web alerts
Mobile application for iOS and Android
Family plans available
Cons
Complaints about poor customer service
No standalone identity theft restoration services. You must purchase a complete identity theft protection plan.
Identity Guard provides comprehensive identity monitoring. It does not offer identity theft restoration only plan. You must purchase a complete identity theft protection plan to get this service.
The pricing is fair compared to competitors. However, there have been complaints about poor customer service. If you want a comprehensive low-cost identity protection and restoration plan and are willing to overlook previous customer service complaints, then Identity Guard might be a good option for you.
4. ID Watchdog – Best Restoration Guarantee

Like the other services that we have reviewed in this article, ID Watchdog offers a complete identity theft monitoring and restoration plan. With ID Watchdog, you get monitoring of both credit and bank accounts. You also receive monitoring and alerts related to high-risk transactions, such as those that take place on the digital black market.
ID Watchdog includes up to $1 million in identity theft-related expenses. It also includes expert assistance. As soon as a threat to your identity is detected, you will be notified. Then, if you are a victim of identity theft, ID Watchdog's restoration services will completely resolve the issue. The call center is open 24/7 and offers assistance in more than 100 languages.
ID Watchdog offers two identity protection and restoration plans — the ID Watchdog Plus and ID Watchdog Platinum. These plans are $14.95 a month and $19.95 a month respectively. You can save $20 or more by signing up for a yearly plan.
Pros
Advanced identity monitoring included
Email and SMS notifications
24/7 call center
Support in more than 100 languages
Public records and address change alerts
Non-credit loan monitoring and alerts
Payday loan alerts
Internet black market surveillance
$1 million in theft protection services
Discounts on yearly plans
Cons
The base plan does not provide credit monitoring or scores
No standalone identity restoration plan
ID Watchdog offers an affordable, full-service identity monitoring, protection, and restoration. The prices are in line with what competitors' are charging. ID Watchdog guarantees 100 percent restoration in the event of identity theft. However, there are a few exclusions in the fine print. So, it is worth it to examine it carefully.
5. Zander Insurance – Most Affordable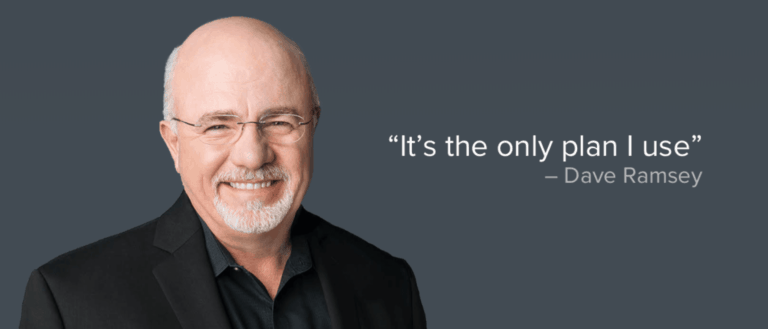 Zander Insurance Group has been in the business of more than 80 years. This plan is the only one endorsed by Dave Ramsey. Zander offers up to $1 million in stolen funds reimbursement. The $1 million also includes legal expenses.
Zander Insurance theft protection and restoration plans include access to a Certified Recovery Specialist, who will provide "white-glove" services in the event of an identity theft situation.  Zander Insurance plans also protect against all kinds of identity threats from medical to social security fraud.
Zander's theft protection plans are some of the most affordable available. They start at just $6.75 a month.
Pros
Includes $1,000,000 in stolen funds recovery
24/7/365 customer service
Kids included free in the family plan
Protects against all types of id theft
Proactive monitoring & alerts
Affordable protection
Cons
Doesn't offer as many features as competitors
Doesn't offer standalone theft restoration
Zander Insurance offers one of the lowest-priced comprehensive identity theft and restoration services on the market. The individual plan is just $6.25 a month if paid yearly. However, Zander's plan does not offer many of the features that other companies offer, such as dark web monitoring and payday loan alerts. However, Zander's plan is ideal if you are looking for basic theft protection and restoration at a low cost.
Features of Identity Theft Restoration Services
Here are some other features of identity theft restoration services that you should look for when shopping for a plan.
SSN Monitoring
SS monitoring helps protect and safeguard your social security number. Look for an identity theft restoration company that will offer protection against SS theft and that will also over losses that stem from SS theft.
Bank Account Takeovers
Bank account takeovers can cost you dearly. Some identity theft protection and restoration companies provide alerts when there are suspicious bank transactions. They also restore your bank account if funds are stolen.
Credit Score Reporting
A useful feature of identity theft restoration plans is credit score reporting. This is usually an add-on and provides you with your credit report monthly or yearly.
Credit Score Monitoring
This feature monitors for changes in your credit score and reports them to you. It can help prevent theft.
Identity Theft Insurance Coverage
Identity theft companies offer anywhere from $25,000 to $1 million in coverage. These funds are used to reimburse you when theft occurs.
401k and Investment Activity Alerts
If you have 401k and investment accounts, then it can be helpful to choose a theft protection and restoration plan that includes these types of alerts.
Bank and Credit Card Activity Alerts
Some plans can notify you when there are suspicious transactions on your bank or credit card.
Loan Application Monitoring
These alerts can help prevent theft from occurring by notifying you when a loan application is submitted in your name.
Pay Day Loan Monitoring
These loans are usually not included on your credit report unless they are not paid so payday loan theft can occur quite easily. These alerts notify you when a payday loan is applied for in your name.