Best Identity Theft Restoration Services
Despite efforts to stay protected, the reality is that your identity can still be stolen. That's why the best ID theft protections on the market today provide restoration services to help you recover your identity and cover losses. After extensive testing, here are our top picks.

Identity theft happens. That's just an unfortunate reality. However, if you subscribe to an identity theft protection service that offers restoration services, becoming the victim of identity theft doesn't have to ruin your life.
There are several ways these protections can help. Most services will offer some level of insurance for money lost during an identity theft incident. Others will take it a step further and offer resources to help you pay for lawyers and other experts you might need to enlist to restore your identity.
Some identity theft protection companies also offer experts of their own to handle your case for you. They'll contact the credit bureaus, financial institutions, and other organizations involved in the incident on your behalf. During a stressful time, these experts can be a godsend.
We recommend selecting a service that offers some combination of the restoration services mentioned above. To help you narrow down your options, we've detailed five of the best identity theft protection restoration services below. Keep in mind that we have hands-on experience with each of these brands.
1. Identity Guard – Best Overall Restoration Services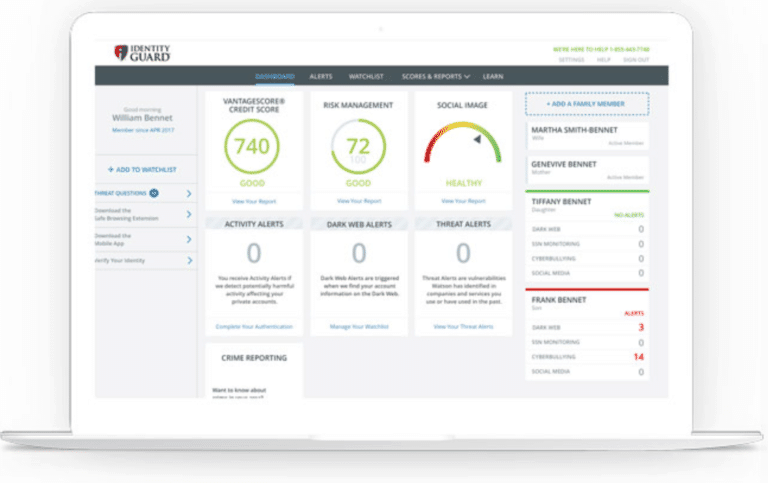 Identity Guard is our top-rated identity theft protection service for good reason. Their comprehensive coverages protect your most sensitive information from all angles, and if a fraudster somehow makes it through, their restoration services are second to none. Before we go into detail, though, let's take a quick look at Identity Guard's pros and cons.
Pros
White-Glove Resolution Concierge
U.S.-Based Customer Care Team
$1 Million in Identity Theft Insurance
Triple-Bureau Credit Monitoring
Triple-Bureau Credit Reports
Data Breach Alerts
Financial Account Monitoring
Cons
A Little Expensive
Mobile App Could be Updated
Credit Monitoring Not Offered on All Service Tiers
As we detailed in our review of Identity Guard, the services are powered by IBM's Watson artificial intelligence platform, which means their protections are analyzing billions of data points and constantly evolving. That's great news since the threat landscape is also ever-changing.
Did You Know: Watson was named after IBM's founder and CEO — Thomas J. Watson.
Identity Guard's proactive protections and robust monitoring features are sure to keep your identity safe, but just in case, they also offer great restoration features. You can rest easy knowing that if your identity is compromised, their team of experts will handle everything from incident to final resolution. And if you incur financial loss, you're covered up to $1 million.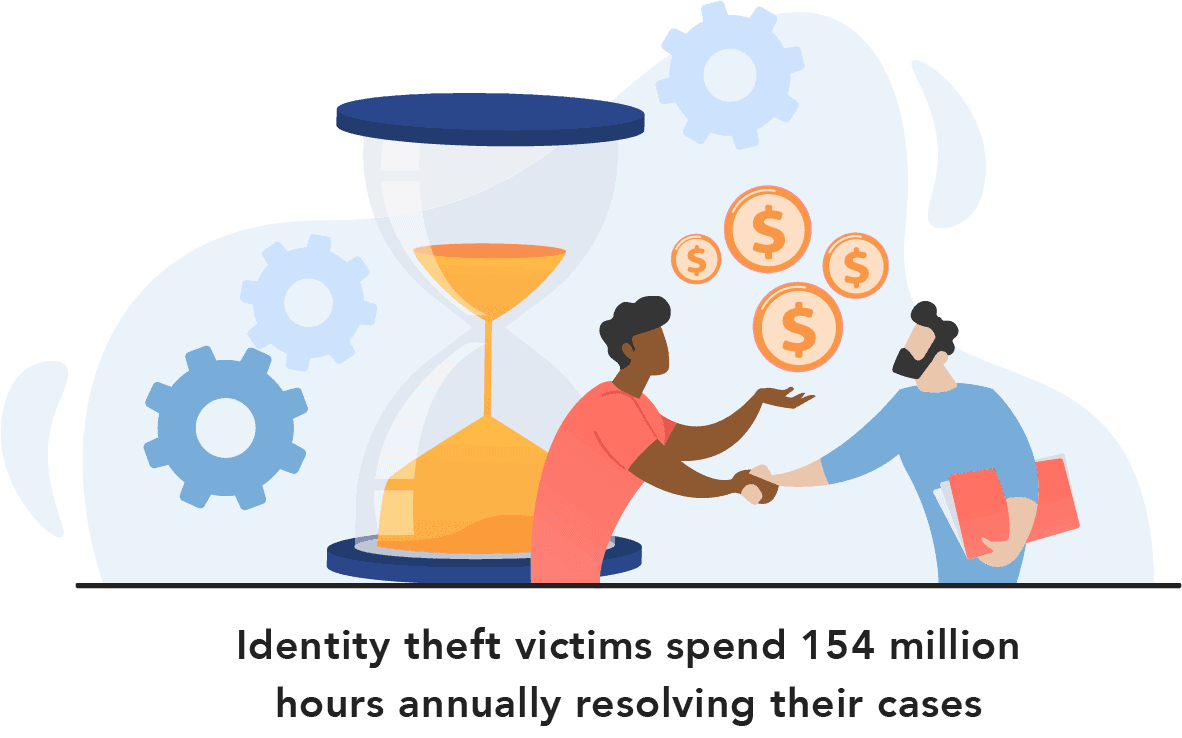 They also offer several tiers of protections at various price points, so we've written a helpful guide to Identity Guard's plans and pricing to help you pick the service that's right for you.
2. LifeLock – Best Customer Service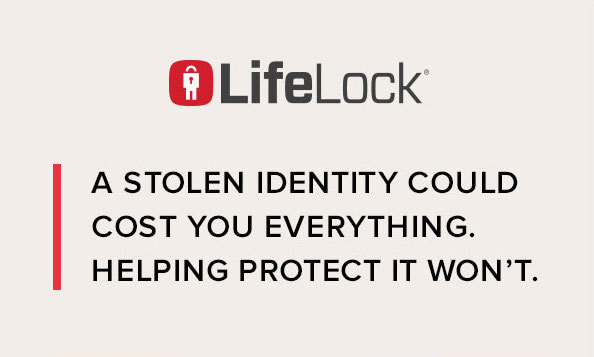 NortonLifeLock takes an interesting approach to identity theft protection in that they offer multi-layered cybersecurity protections for all your devices. This helps prevent fraudsters from gaining access to your most sensitive information. However, they're realists and understand that even with the strongest protections available, you can still fall victim. That's why they offer some of the best reimbursements and restorative services in the industry. Let's take a look at NortonLifeLock's pros and cons.
Pros
Up to $1 Million in Stolen Funds Reimbursement
Up to $1 Million in Personal Expense Compensation
Up to $1 Million in Coverage for Lawyers and Experts
Unlimited User Support 24/7
U.S.-Based Restoration Specialists
Data Breach Notifications
Cybersecurity Protections
Triple-Bureau Credit Monitoring
Cons
Somewhat Steep Price Tag
Some Functions only Work on Windows
Platform is a Little Disorganized
When we reviewed NortonLifeLock, we found their protections shielded us from cybercriminals in a variety of interesting ways, but for the purposes of this guide, we're interested in how they'll protect you should your identity be stolen. The good news is that coverage is as robust as their protections.
Did You Know: Password cracking is one way identity thieves can gain access to your most valuable accounts. NortonLifeLock, however, heads them off at the pass by offering an encrypted password vault. This means you can use extremely strong randomized passwords without having to memorize them.
NortonLifeLock is one of the few services in the industry to not only offer up to $1 million in stolen fund reimbursements, they also offer $1 million in personal expense compensation and $1 million to cover the costs of lawyers and other experts you might need to recruit in resolving your identity theft incident. Identity theft is a massive headache, but NortonLifeLock will support you in all aspects along the way to recovery.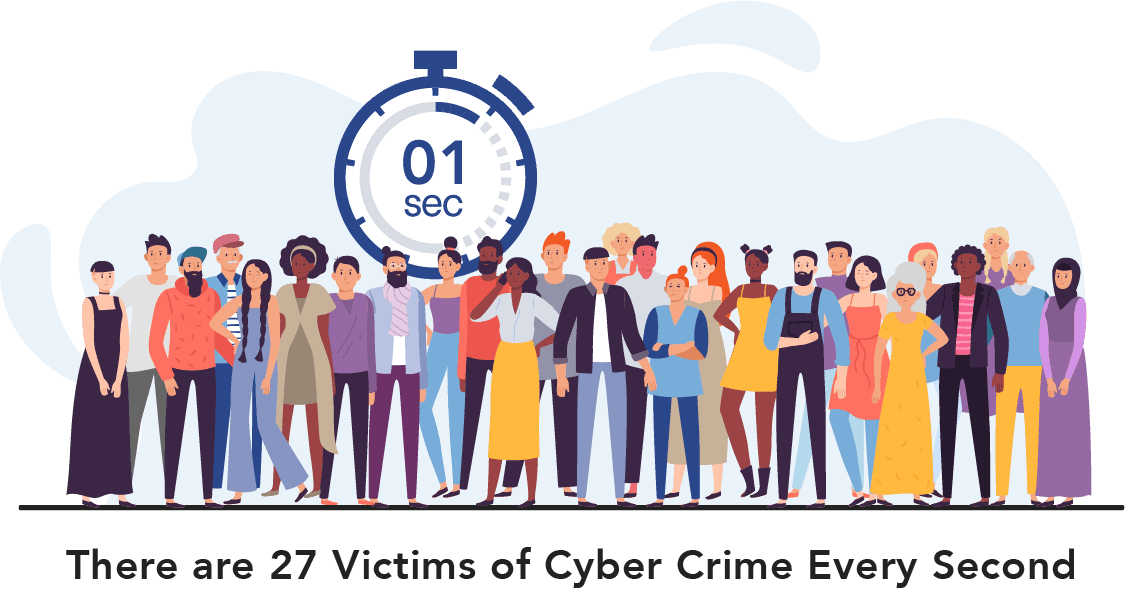 They offer tons of services, so if you're interested in subscribing, you should check out our breakdown of NortonLifeLock's packages and plans to get a better understanding of what they're bringing to the table.
3. IdentityForce – Best Personalized Solutions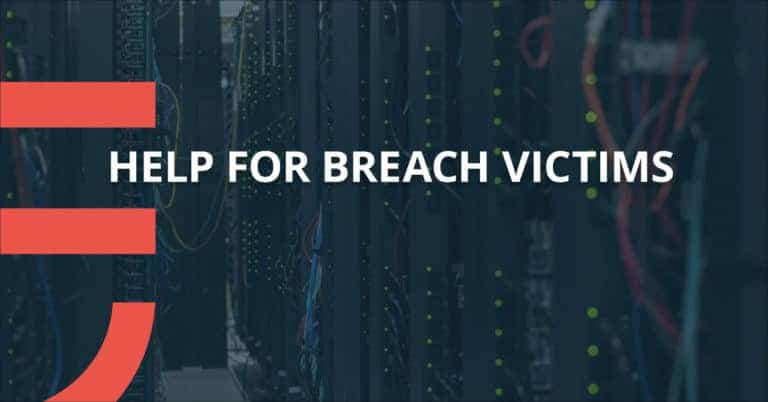 IdentityForce is one of our favorite services because they're just a powerhouse. From robust credit monitoring and identity protections to cybersecurity functionality, they offer a little bit of everything to keep you secure. And — of course — they're going to have your back should the unthinkable happen. Let's review IdentityForce's pros and cons quickly before we unpack their restoration services.
Pros
Up to $1 Million in Lost Wages and Expenses Coverage
Up to $1 Million in Stolen Funds Reimbursement
Personalized Restoration Plans
Protections for the Deceased
Triple-Bureau Credit Monitoring
Financial Account Monitoring
Dark Web Monitoring
Cons
Slightly Confusing Setup
Alerts are Sometimes Inaccurate
Underwhelming Mobile App
When we tested and reviewed IdentityForce, we covered their key features and impressive core functionalities — spoiler alert, they're great. We were also happy to find a few bonuses like access to a virtual private network and some pretty powerful financial planning tools. IdentityForce is a well-rounded service with impressive features, and they offer great restorative features to boot.
Did You Know: Identity thieves don't just target individuals. Entire families, businesses, and even government agencies are at risk.
For one, they're one of the few identity theft protection services on the market today that offers $1 million in identity theft insurance which will cover your out-of-pocket costs as well as up to $1 million in stolen funds reimbursements. We love that IdentityForce understands how stressful, time-consuming, and costly the restoration and recovery process can be, and they've put coverage in place to make sure it's as pain-free as possible.
If this piqued your interest, you might want to check out our guide to IdentityForce services, plans, and pricing to figure out what coverage would be right for you. They also offer customized plans for individuals and families, so you can set up something that makes sense for your budget and lifestyle.
4. ID Watchdog – Best Restoration Guarantee

ID Watchdog is one of those services that flies under the radar most of the time, but we enjoy telling people about them. Their core functionality offers all-around protection, their credit monitoring is superb, and their reimbursement plan is comprehensive. Let's take a quick look at their pros and cons, and then we'll discuss them more in depth.
Pros
HSA/Retirement Account Reimbursements
Up to $1 Million in Identity Theft Insurance
Pre-Existing Condition Resolution
Multi-Bureau Credit Lock Function
Credit Score Tracker
Triple-Bureau Credit Monitoring
Subprime Loan Monitoring
Cons
Website Can Be Finicky
App Could Use Improvement
Stale Design Choices
Like we said above, when we reviewed ID Watchdog, we found extremely strong protections for folks looking to protect their identity, but their restoration services are also worth consideration. They're one of the few companies in the industry that offer 401K and HSA reimbursements — up to $1 million — on top of the $1 million they offer in identity theft insurance.
They also provide remediation for pre-existing conditions, meaning that if you're already suffering from the impacts of an identity theft incident, they'll handle it for you. That's really great news for folks who need help untangling these complicated situations.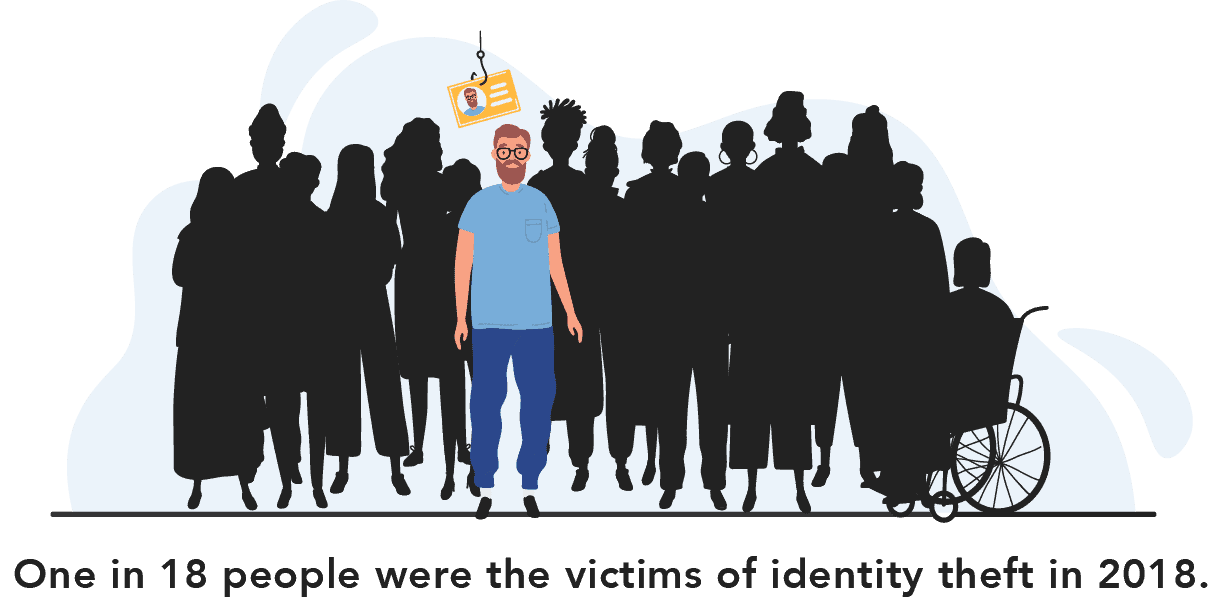 They're definitely worth checking out, so we recommend heading over to our breakdown of ID Watchdog's plans and pricing to see if they're offering what you're looking for.
5. Zander Insurance – Most Affordable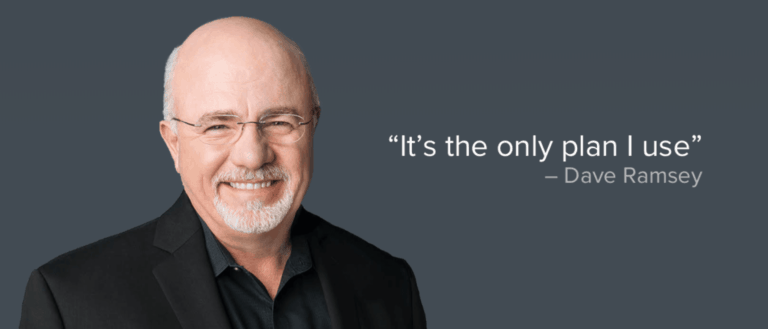 Zander is a bit of an oddball. A very affordable oddball. While they don't offer credit monitoring, they do have some of the best recovery specialists and protections on the market today for rock bottom prices. Here's a punch list of their pros and cons, then we'll talk about their remediation services.
Pros
Up to $1 Million in Stolen Funds and Expense
Reimbursements
Round-The-Clock U.S.-Based Support Team
Unlimited Recovery Services
Multiple Types of Identity Theft Covered
Kids Protected for Free
Proactive Monitoring and Alerts
Low Monthly Price (under $10)
Cons
Limited Protections
No Credit Monitoring
Outdated Design Choices
When we reviewed Zander, we found them to be a really solid, utilitarian service. There aren't any frills here, but their core identity protections are quite powerful. Their focus on restoration and recovery as well as their rock-bottom price structure make them well worth your consideration, too.
Should your identity be stolen, Zander offers 24/7 access to their team of certified recovery specialists that will work with you to resolve any issue. They're also going to provide up to $1 million in coverage for expenses and to replace any stolen funds. All that peace of mind for an extremely reasonable price tag? We're on board. We just wish they offered credit monitoring. As it stands, Zander offers nothing of the sort.
Check out our rundown of Zander plans and costs. They might not be the right solution for everyone, but they could be right for you.
---
What To Do If Your Identity is Stolen?
Identity theft can happen to anyone. If you suspect you've become a victim, you need to act fast. Time is working against you, and the longer the fraud is allowed to continue, the worse the potential damage can become. But don't panic, there is a way out.
FYI: If your identity has been stolen, it's not the end of the world. There are plenty of steps you can take to start down the path of restoration and recovery. So read on!
Of course, each situation is unique, so your incident might require additional steps. Generally speaking, though, here's what to do if your identity has been stolen.
First, you'll immediately want to contact the organization where you know the fraud occurred. They may have a fraud department that can help you resolve the matter. Ask them to close or freeze the impacted accounts, and then change all your login information across the board — you know one account that has been impacted, but there might be more coming.
Did You Know: The threat of identity theft depends somewhat on your location. Residents of Georgia, Nevada, and California have a higher percentage chance of becoming victims.
Then you're going to want to get in contact with the credit reporting bureaus and tell them to place a fraud alert on your credit reports. A fraud alert indicates to creditors and lenders that there is suspected criminal activity associated with the report and that they should scrutinize requests more closely than they typically would.
Next, report your identity theft to the Federal Trade Commission. Using their online portal, you can report the exact type of identity theft that occurred and details of your incident. Based on this information, the FTC will generate an Identity Theft Report and a personalized recovery plan for you. You'll need this report moving forward, so hang on to it.
Depending on your circumstances, you might want to contact local authorities to inform them what happened. They'll use the information in your FTC Identity Theft Report to start building their case, and they might require additional information from you to bring the fraudster to justice.
But we're not done yet. Because you were the victim of identity theft once, that means you're more likely to become a victim again. There's no telling the amount of information the fraudster collected, or what they might have already done with it. You're going to need to be vigilant for the next few months, or even the next few years.
Did You Know: About 20 percent of individuals who have become the victim of identity theft become victims again.
You'll have to close all the new accounts opened in your name, and remove any fraudulent charges. This process can be painstaking, so make sure to take meticulous notes during this period. You'll want a record of who you talked to, when you talked to them, and what they told you.
You're also going to need to correct your credit report. With your FTC report in hand, contact the credit monitoring bureaus. After a review process, they'll be able to remove fraudulent activity from your report. You might also consider placing an extended credit freeze on your file to prevent future fraud.
Finally, you're going to want to be diligent about checking your credit scores, credit reports, and financial accounts. The latter you should check daily, and the former items you should check at least once a month for a full year.
Identity theft is a huge headache, but overcoming the damage isn't insurmountable. Take a deep breath. You've got this.
Identity theft protection is critically important in today's world, but acknowledging and preparing for the worst is arguably more important. By selecting a service that offers robust restoration services, you can rest easy knowing that even if the worst comes to pass, you'll be protected.
Features of Identity Theft Restoration Services
Here are some other features of identity theft restoration services that you should look for when shopping for a plan.
SSN Monitoring
If an ounce of prevention is worth a pound of cure, then SSN monitoring is a must-have feature. After all, if a thief steals your SSN, they could go on to cause tremendous damage. SSN monitoring scans billions of data points across the internet, looking for your personal info. If suspicious activity is flagged, you're the first to know.
Bank Account Takeovers
One minute your bank account is looking pretty healthy, the next minute it's completely drained. That's the reality for victims of bank account takeover. Thankfully, many identity theft protection services offer a Bank Account Takeover feature along with a restoration guarantee. This feature sends alerts when questionable transactions occur, and also restores funds in the event of takeover and theft.
Credit Score Reporting
Credit Score Reporting is a top feature offered with identity theft restoration plans. Your credit score is a surefire way to know if your identity has been stolen. The service will come with monthly and/or yearly reports. This way you can track your credit and monitor for suspicious activity. Just remember — if your score dips, you may have been duped.
Credit Score Monitoring
Credit Score Monitoring goes one step further than the reporting feature mentioned above. Identity theft restoration companies stack serious value by monitoring your credit score, day in and day out. They tap the main credit bureaus to keep a hawk-eye on the almighty credit report. And they monitor for unusual activity so that you don't have to. Now that's white-glove service.
Identity Theft Insurance Coverage
Insurance is another must-have feature when shopping for identity theft protection and restoration plans. Some providers really put their money where their mouth is by offering $1 million in coverage. This policy covers the costs associated with identity theft restoration. As you know, identity theft often comes with a steep price tag. So don't pass up the peace of mind.
401k and Investment Activity Alerts
If you could prevent fraud from happening, you would never need a restoration service. While eliminating fraud is unrealistic, there are features like 401k and Investment Activity Alerts that make it far less common. This feature is not to be missed. If you care to keep your hard-earned savings and investments in your possession, it's recommended you get this alert feature.
Bank and Credit Card Activity Alerts
Not every identity theft protection plan includes this helpful feature, so be on the lookout for it. Bank and Credit Card Activity Alerts will pay dividends if a cybercriminal ever gets his thieving hands on your personal information. This technology constantly monitors your accounts, and you receive timely alerts if suspicious activity unfolds.
Loan Application Monitoring
Here's yet another top feature included with many identity theft restoration plans. Loan Application Monitoring scours loan databases looking for your personal information. The moment a fraudster applies for a loan in your name, a red flag raises, and you get notified. This buys you the time needed to take immediate and direct action to thwart the attack.
Pay Day Loan Monitoring
This nefarious scheme is on the rise. So it's recommended to find an identity theft restoration service that includes Payday Loan Monitoring. After all, it's relatively easy for a criminal to take out a loan in your name. And you're expected to repay the loan while the bad guys are celebrating with your hard-earned money. Get real-time alerts when it matters most.