Getting to Know Vivint
Vivint is one of the highest-ranked home security companies on the market today, and the standout reason is clear: smart security. Its 100% wireless systems take home automation to new heights with sleek gear that'll please geeks and designers alike and monitoring that rivals the best pro plans anywhere. All Vivint systems are professionally installed, and what you get is pretty much unrivaled—voice recognition, remote control door locks, panning video cameras, the first-of-its-kind doorbell camera, and 2-way voice communication.
Headquartered in Utah, Vivint began as APX Alarm Security in 1997. It partnered with the banking firm Goldman Sachs in 1998 and was acquired by the global investment firm Blackstone Group in 2012.
In recent years, Vivint has expanded its focus beyond home security, and now offers solar energy and Internet services. It's got a bit of an unusual offering within home security, too, making a name for itself as a company that lets its customers buy equipment á la carte. That said, it's less flexible when it comes to contracts—which are fixed at 5 years / 60 months. (Exceptions are made for certain extenuating circumstances such as military service.)
Vivint emphasizes the benefits of home automation for shoppers with medium and higher budgets for home security. Their 100% wireless systems are professionally installed rather than DIY, and a technician connects each system to a powerful cell radio network to reach emergency monitors. The company has its own monitoring centers (instead of outsourcing), and in 2014 reported an average call response time of 10 seconds.
Monitoring & Packages
The tech behind Vivint's equipment is so solid that even negative feedback has little to do with the equipment or functionality, and more to do with pushy salespeople (more on that below). If you're looking for a basic and cost-effective system that'll pass the minimum threshold for home security, Vivint probably isn't for you. But if you want to transform your home into a menacing smart tech fortress that looks good doing it, and you have the cash to do it, look no further.
The two monitoring options with Vivint are:
Smart Security Service: Basic home protection (burglary/environmental) at $29.99/month for monitoring plus equipment financing or the purchase of equipment upfront
Smart Home Service: Home protection (burglary/environmental) and home automation at $39.99/month for monitoring plus equipment financing or the purchase of equipment upfront
Choices for special security features include:
Doorbell camera
Door lock with remote control
Remote (online) garage door control
Remote thermostat control
High definition indoor video recording
Outdoor video surveillance
Vivint also offers 4 starter packages for equipment, and they run from roughly $700 to nearly $1800. The company does let you pay off the equipment over 5 years through its Monthly Flex Pay, so you can pay as little as $12 a month to offset the costs.
Vivint's starter kit includes the touchscreen panel plus your choice of 6 smart sensors—that's door/window sensors, motion detectors, glass break detectors, flood/freeze detectors, and smoke or carbon monoxide detectors. Each component is replaced or repaired for free, by the way, and you can either add equipment bit by bit, or simply upgrade to the next package bundle. And because Vivint works with the Nest Thermostat and Amazon Echo, you can actually purchase them as part of your Vivint package.
Sticking to its pattern of branching out, Vivint recently added two Google Home Minis to each of its starter kits and introduced a new Neighborhood Watch app called Streety at CES. All this and Vivint both designs and manufactures most of its equipment, and is even compatible with other smart products, like Nest Learning Thermostat and Amazon Echo.
It's worth noting that you can forego a monthly monitoring plan with Vivint and still use the equipment to monitor your home yourself, but you won't have access to the mobile app and 24/7 tech support.
The Lineup of Features and Tech
Getting into the nitty gritty, here are some standout tech features:
Vivint Doorbell Camera
Create the effect that you're home! Vivint's doorbell camera lets the owner view and speak with visitors via the Vivint Sky app. The Vivint doorbell camera provides streaming video and also supports two-way voice. When this came out in 2015, it was revolutionary—the first of its kind.
Customizable Remote
Vivint and other wireless security companies provide remote controls that fit on keyrings. The typical remote can arm/disarm the system and also has a panic button. It also lets users set a custom function, like locking doors or adjusting lights.
Video Cameras
Vivint monitors a variety of indoor and outdoor security cameras. Video can be live-streamed to their mobile Sky app and saved to cloud storage.
Voice-Activated Home Automation
Vivint home automation is enhanced with Amazon Echo voice technology. Using biometric voice recognition, a Vivint system can respond to commands that control home temperature, lighting, locks and more.
Vivint Element Thermostat
The Vivint Element thermostat works with Vivint home automation to add convenience and of course comfort and cost savings. Vivint's newest control panel can work with the Vivint Element thermostat to make customized recommendations about settings to lower your bills while keeping you comfortable.
| Smart Home Options | Primary Benefit | Type | Technology |
| --- | --- | --- | --- |
| Doorbell Camera | Advanced Detection & Deterrent | Camera | Intermediate |
| Indoor Camera | Motion Detection | Camera | Intermediate |
| Outdoor Camera | Motion Detection | Camera | Intermediate |
| Customizable Remote | Simplicity | Controller | Intermediate |
| Smart Locks | Worry-free Control | Automation | Advanced |
| Garage Door Controller | Convenience | Automation | Intermediate |
| Element Thermostat | Convenience & Energy Saver | Automation | Intermediate |
| Voice-Activated Home Automation | Convenience | Automation | Basic |
| Smart Drive | Data Security/Protection | Server | Advanced |
Contracts
Vivint offers mostly 5-year contracts, which is also the length of the Flex Pay term, and you have to buy out the duration of your contract if you have to cancel. There are some exceptions for extenuating circumstances, like active military service.
All that said, if you're able to pay for all your Vivint equipment up front, you're eligible for a month-to-month contract and can still get professional alarm monitoring. A lot of people aren't able to buy all the equipment up front, but even so, it's rare for a home security company to offer any customers the super flexibility of month-to-month contracts.
It's worth reiterating that the longer your contract, the less you pay each month for the equipment you financed. But you're locked in for longer. Money really does buy you the freedom of flexibility here.
Installation
Vivint's equipment is serious, so professional installation is a must. Typically, installation starts at $49.99 and increases from there depending on the additional equipment purchased.
Is it Easy to Use?
You control your equipment through the 7″ touchscreen control panels with large icons and clear text. For added simplicity, Vivint's top plans support Vivint Sky mobile app control and voice recognition. With voice recognition, you can simply say, "I'm going to bed" to automatically lock your doors, arm your security system, and adjust lights throughout your home. A customizable keychain remote also helps make Vivint home automation and security easy to use.
Vivint Home Security Video Review
The Customer Service Experience
Vivint's customer service has greatly improved over the past couple of years. Not only did Vivint earn a reputation for being aggressive with sales, Attorneys General for multiple US states filed charges for misrepresentation and deceptive sales tactics. Not long ago the company had thousands of pending complaints and a low rating from the Better Business Bureau… but today the Vivint BBB rating has climbed to a "C." A more transparent pricing structure introduced in January 2017 is partially responsible for the drop in customer complaints and increasingly positive Vivint reviews.
Stacking the Value
Before 2017 Vivint customers paid monthly for monitoring but never actually owned their security equipment. Today, eligible Vivint customers can eventually own their security equipment with interest-free financing (or you can just buy it all up front). Vivint Flex Pay splits the monthly bill payment into one section for monitoring and another for the control panel and sensors. Customers make payments over 3 to 5 years depending on where they live or do business.
It's important to note that potential Vivint customers have the power to negotiate. For example, if you already have a contract with another home security provider, the Vivint sales agent has the power to offer a buyout to cover up to 12 months of the contract. However, the more months they cover, the less "bonus" they receive. This isn't the case with all alarm companies, and is behind some of the negative feedback about pushy salesmen in the past.
The Goods
Vivint home security systems feature Vivint Sky 2.0 control panels with 7″ touchscreens, and these are the true belly of the beast. Each control panel oversees entryway sensors, at least one motion detector, and at least one environmental sensor such as a smoke alarm, and video cameras and cutting-edge home automation features are available with top Vivint plans.
Here are lists of Vivint security system functions and features.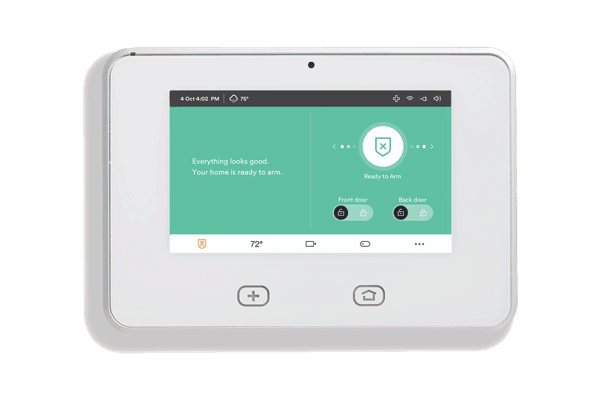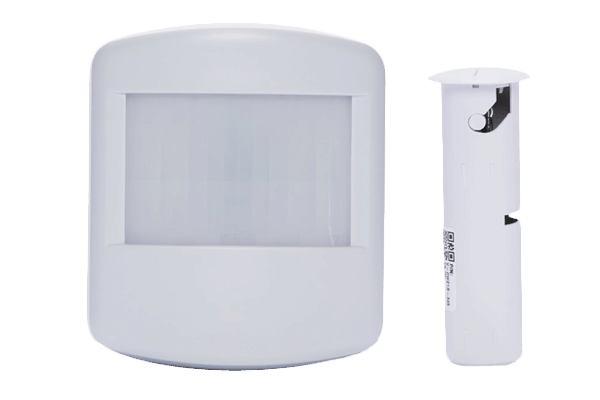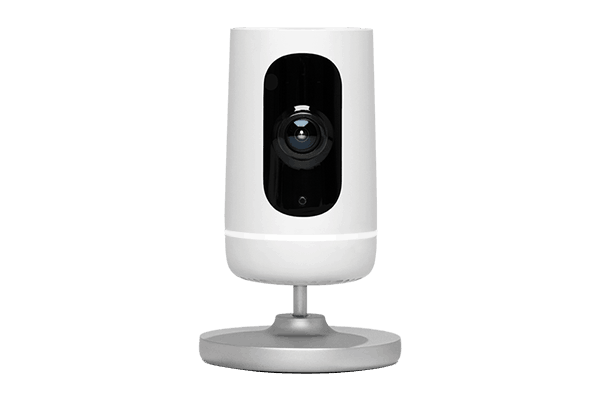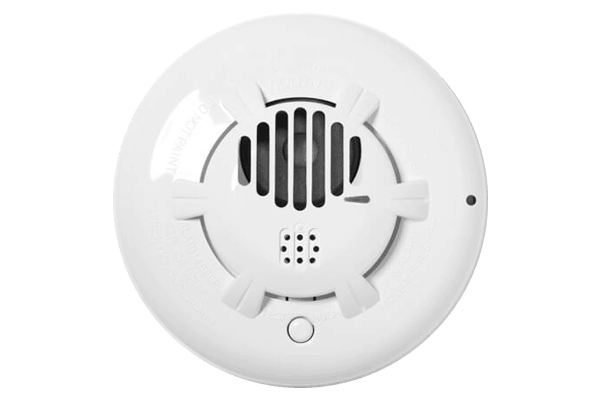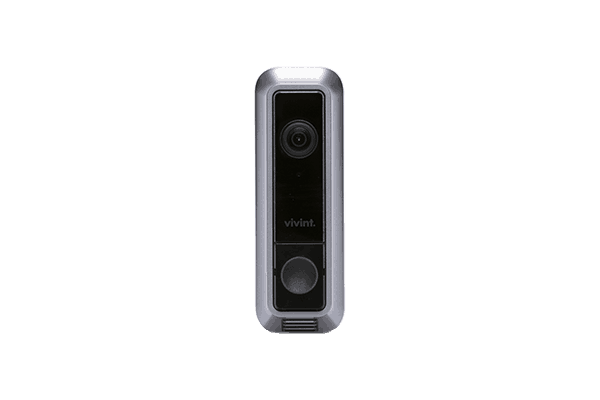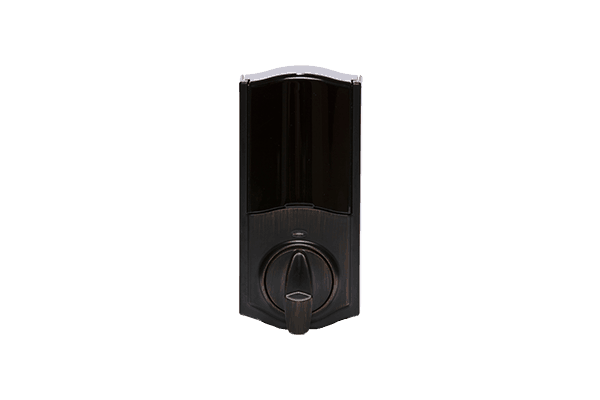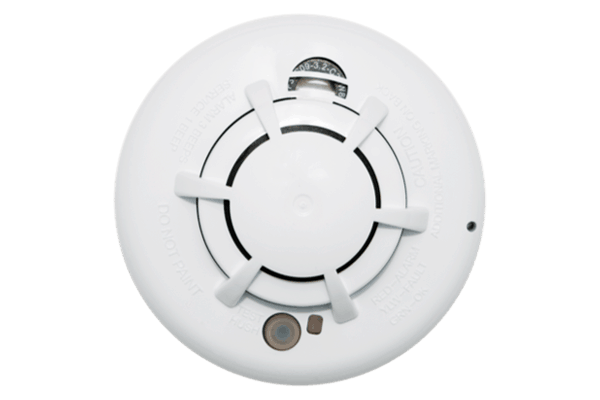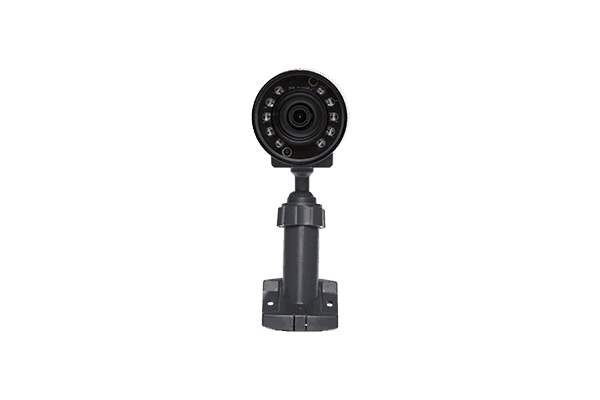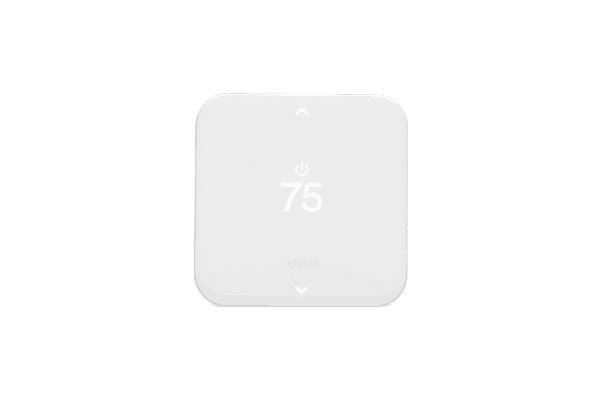 Controls
Touchscreen Control Panel that "Learns"
Two-Way Voice for Emergency
Keyfob with Arm/Disarm, Panic and Custom Button
Panic Button
Panic Pendant
Sensors
Entry Sensors
Garage Door Sensors
Glass Break Sensors
Motion Detectors
Carbon Monoxide Detectors
Smoke and Heat Sensors
Water Leak/Flood Sensors
Freeze Sensors
Video Cameras
Cloud storage is included with monitoring plans for Vivint customers who use video security. Space Monkey is the unit, and it holds 1TB of data, or roughly 2 million photos. Your video will be automatically backed up on this device and to the cloud.
Fixed Indoor Camera
Pan and Tilt Indoor Camera
Outdoor Camera
Doorbell Camera with Voice and Mobile Access
Home Automation
Keypad Door Locks
Remote Light Control
Remote Thermostat Control
| Equipment, Packages & Features | Smart Home | Smart Home Video | Equipment Type |
| --- | --- | --- | --- |
| Pricing | See Package | See Package | See All |
| Remote Secure Video | Not Included | Included | Feature |
| Professional Installation | Included | Included | Feature |
| Remote Arm/Disarm | Included | Included | Feature |
| Cell Connection | Included | Included | Feature |
| 24/7 Support | Included | Included | Feature |
| 24/7 Monitoring | Included | Included | Feature |
| Pet Friendly | Included | Included | Feature |
| 24/7 Continuous Recording | Optional | Optional | Feature |
| Control Panel | Included | Included | Controller |
| Door/Window Sensors | Included (4) | Included (2) | Sensor |
| Motion Sensor | Included (1) | Included (1) | Sensor |
| Freeze Sensor | Optional | Optional | Sensor |
| Doorbell Camera | Optional | Optional | Camera |
| Indoor Camera | Optional | Optional | Camera |
| Outdoor Camera | Optional | Optional | Camera |
| Element Thermostat | Optional | Optional | Automation |
| Smart Lock | Optional | Optional | Automation |
The Last Word
Vivint is a top choice for customers seeking professionally installed home security with advanced automation. Sales practices in the past damaged the company's reputation, but it remains a leader in innovative home protection. If you want the latest home automation technologies, including a best-in-class doorbell camera, and you don't mind paying for it upfront or by signing a long-term agreement, Vivint is probably your best bet.
Questions to Ask When Considering Vivint
What type of home automation features does Vivint offer?
Vivint offers a number of different home automation tools and features. This includes garage door controllers, smart locks, video doorbells, and the Element thermostat. You can also link entry door sensors, window sensors, and motion detectors to it.
What type of cameras are used with the Vivint security system?
Vivint offers a number of different camera options. This includes both indoor and outdoor cameras that have motion detection. The company also has a video doorbell.
Can you use Vivint with a mobile app?
Yes, Vivint offers an app to manage your system. You can arm and disarm the system from the app. You can also see, in real-time who is outside your door. You can control your home automation, including the Element thermostat, lights, and locks using the Vivint mobile app as well. If you do not have the app, you can access the system online through your PC or tablet.
Does Vivint require the use of Wi-Fi?
Yes, Vivint requires that you have a wireless internet connection in order to connect all of your home security system devices.
Does Vivint equipment work with different alarm providers?
No, Vivint equipment only works as long as you have Vivint professional monitoring services.
Do I have to pay for Vivint equipment upfront?
No, you do not have to pay for Vivint's home security equipment upfront. You can choose to enter into a four to five year contract using the Flex Plan. This plan requires a credit check. If you do not want to be in a long-term contract with Vivint, you can move to a month-to-month contract as long as you purchase the equipment upfront.
Does Vivint work with Alexa?
Yes, Vivint is compatible with Alexa.
Does Vivint work with Google Home?
Yes, Vivint is compatible with Google Home.
Is Vivint compatible with Ring devices?
No, Vivint does not directly work with Ring devices.