Monitoring Plans & Prices
Home security walks into Philosophy 101. Check these questions:
If a tree falls in the forest, and nobody is there to hear it, does it make a sound?
If a siren sounds and emergency workers don't hear it, do you really have home security?
Why Professional Monitoring Matters
Logic tells us that the best home security systems are always monitored, duh! 🙂 If you aren't able to report a crime, fire, or a carbon monoxide leak, you can count on Vivint for backup.
Paid monitoring with Vivint ensures a 24-7 cellular connection to emergency dispatchers. Your security system will call for help automatically, plus you can use the Vivint Smart Hub or mobile app for two-way voice communication. We found that the average response time is about 10 seconds, which is standard for the industry.4
Payment for monitoring also activates the Vivint app. Without it, you won't be able to stream security video or otherwise remotely monitor your home. Something else worth noting is that without subscribing to a monthly payment plan, you won't get access to Vivint's 24-7 tech support.
Pro Tip: It's worth mentioning that if you already have a contract with another home security provider, then your Vivint sales agent may offer a buyout to cover up to 12 months of that agreement.
Monitoring Plans
The two Vivint monitoring plans are:
Smart Security – Basic home protection (burglary and environmental), $29.99 per month
Smart Home – Burglary and environmental protection plus home automation, $39.99 per month total; an extra $5 per security camera, maximum $59.99 per month
So what exactly can you monitor? Next are Vivint's equipment options.
The Goods – Popular Vivint Equipment
All new Vivint security systems have the Vivint Smart Hub. The smart hub is a 7-inch tablet computer that attaches to your wall. When you aren't using the screen for video or smart home control, it doubles as a digital picture frame to display your uploaded pics.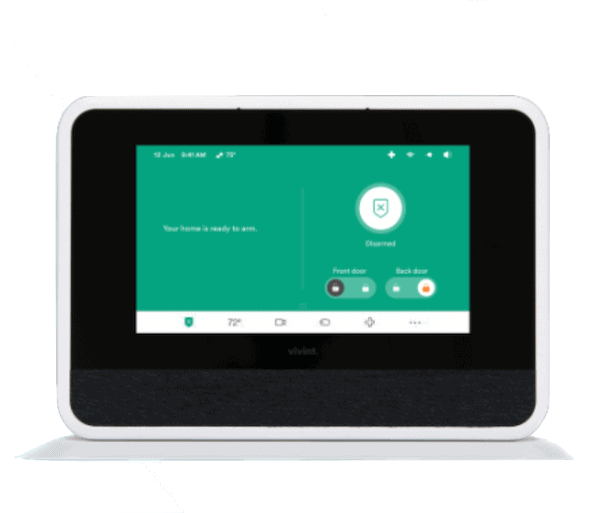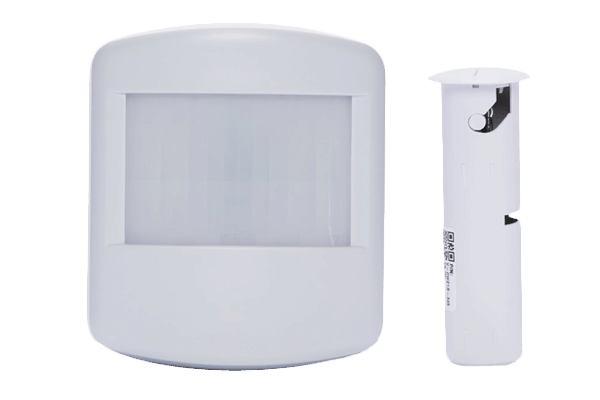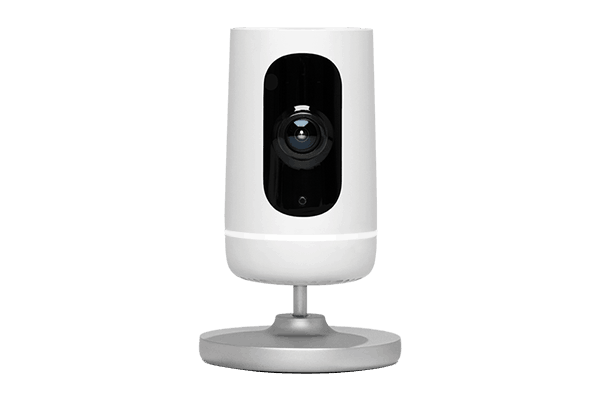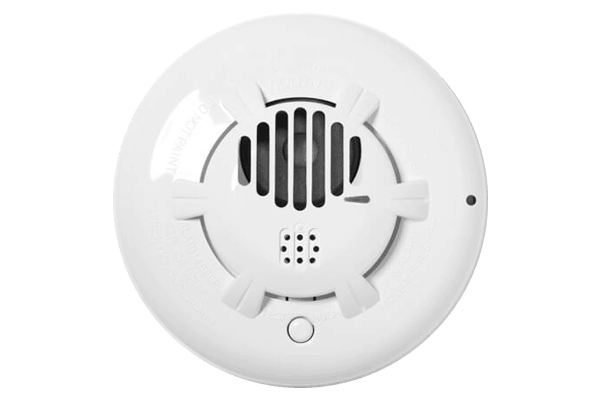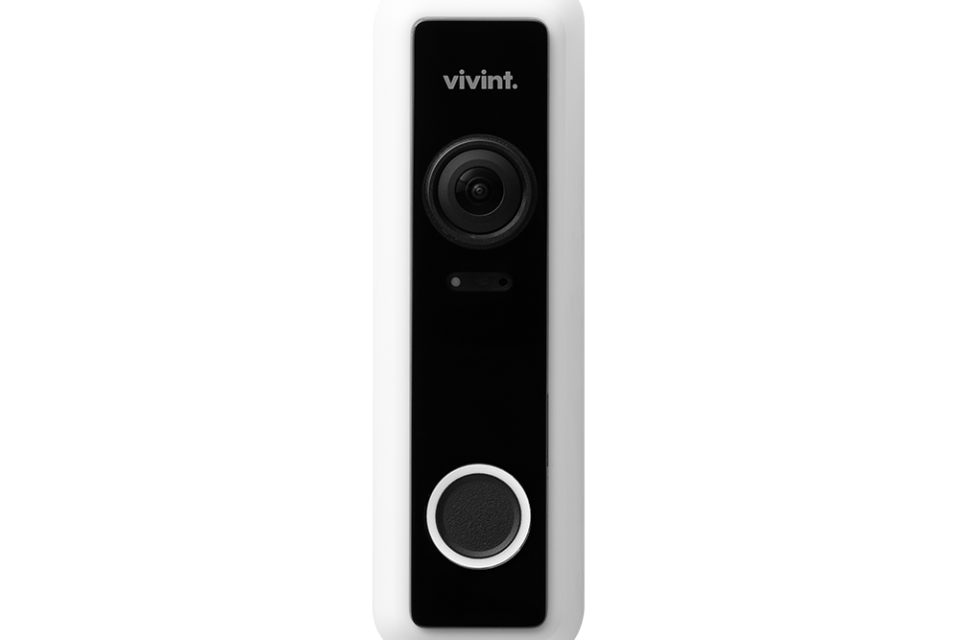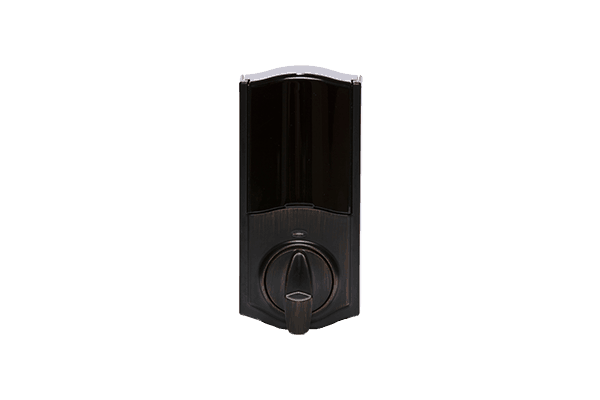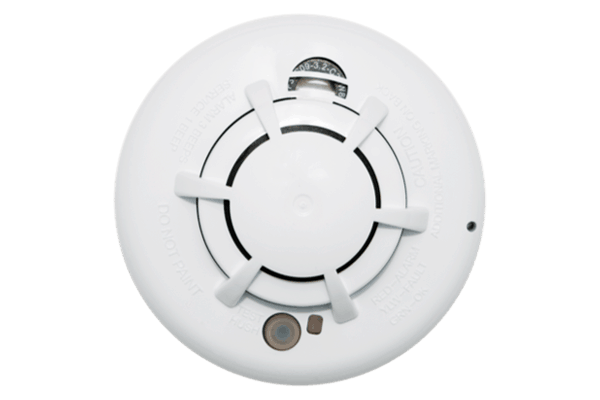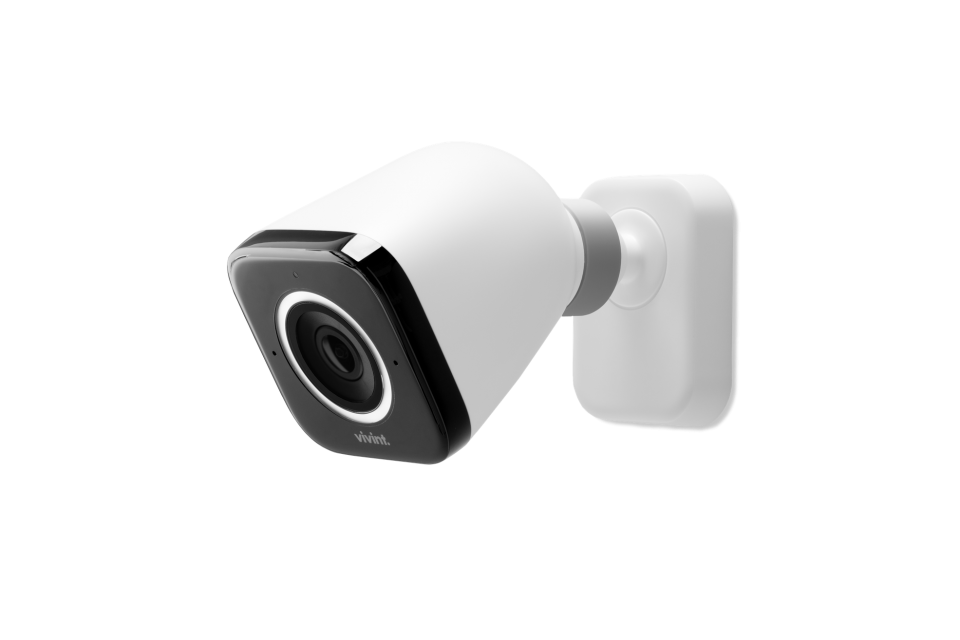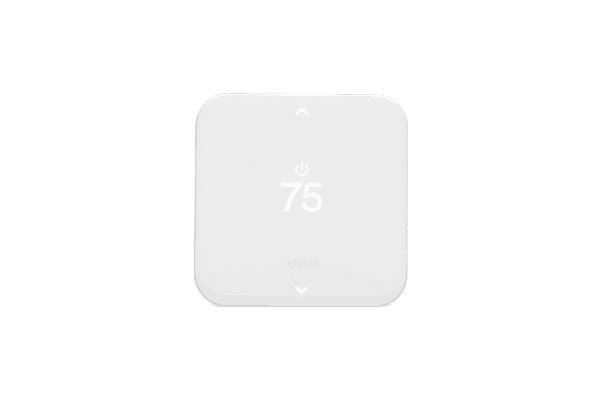 As with most security systems we've reviewed, the basic add-ons are door and window entry sensors and indoor motion sensors. Vivint has especially
smart motion sensors
for those of us with pets, as you can set them to ignore your furry friends of specific weights.
Here are details about other popular devices. This sample is small compared to the countless gadgets you can use with Z-Wave, a type of wireless home automation communication. Both Vivint and other brands make these compatible devices.5
Smart Door Locks
Vivint's smart door locks allow keyless entry. They also enable remote control so that you can lock or unlock a door over your iPhone or Android. Different styles work with Vivint, but Vivint emphasizes their partnership with Kwikset keypad locks.6
Front Door Camera (Video Doorbell)
A doorbell camera keeps watch over your property. Plus, it helps create the illusion that you're home. The Vivint mobile app tells you when motion is detected, and the sound system lets you talk with visitors. Vivint's doorbell camera has infrared night vision, and it gives a 180-degree field of view so that no one can sneak past your door on either side. When we reviewed the doorbell camera, it had a 720p, which is definitely below average for the industry. This spec is something that hurts the overall Vivint score as 1080p is becoming the doorbell cam standard. With Vivint's doorbell camera, it stores 30-second video clips automatically, and you get 14 days to review or download clips before deletion.
Indoor & Outdoor Cameras
Vivint indoor and outdoor cameras offer high resolutions, 1080p and 4K, which we love and think is a necessity. Special features include night vision, pan, zoom, and two-way audio, which are some impressive features compared with the rest of the industry. By default, the cameras save 20-second clips when triggered by motion. You can also set Vivint cameras for continuous video recording (CVR). In comparison, cheaper security brands don't support weatherproof cameras or CVR at all.
Smart Thermostats
Smart thermostats make it easy to conserve energy and control your utility bills. When your security system senses that you've left home, the thermostat can adjust accordingly. You can also set the temperature by voice, the Vivint app, and the old-fashioned way, by turning a dial. Vivint Smart Home works with Nest thermostats and a smart thermostat called Vivint Element. We especially enjoyed the ability to control all these peripherals from the Vivint app, instead of needing to manage separate apps for different devices.
Smart Plugs
Not all smart home brands support smart plugs, but with Vivint, you're in luck! A smart plug is a plug-in adaptor that makes any ordinary outlet "smart." In other words, you can remotely turn on or off any appliance plugged into the outlet. No more worrying about whether you turned off the iron! Just head on over to your Vivint app for control.
See Vivint's Lineup of Equipment by Type and Benefit
| Smart Home Options | Primary Benefit | Type | Technology |
| --- | --- | --- | --- |
| Doorbell Camera | Advanced Detection & Deterrent | Camera | Intermediate |
| Indoor Camera | Motion Detection | Camera | Intermediate |
| Outdoor Camera | Motion Detection | Camera | Intermediate |
| Customizable Remote | Simplicity | Controller | Intermediate |
| Smart Locks | Worry-free Control | Automation | Advanced |
| Garage Door Controller | Convenience | Automation | Intermediate |
| Element Thermostat | Convenience & Energy Saver | Automation | Intermediate |
| Voice-Activated Home Automation | Convenience | Automation | Basic |
| Smart Drive | Data Security and Protection | Server | Advanced |