Overview
Nest offers a range of home automation and security equipment that uses advanced features to improve your quality of life. They're well-known for their smart thermostats, which had a major impact on the smart home market, and their Nest Camera product line does an excellent job at improving your home's safety. The company started manufacturing cameras in June 2015. The founders were Apple engineers, so it makes a lot of sense that they focus on tech-forward versions of security cameras and other home automation tools. Nest is a part of Google's Hardware Unit as of Feb 2018, which has led to features such as Google Assistant being built into the company's indoor smart cameras.
Features & Technology
24/7 Live Video
You have continuous access to your Nest camera feed so you can check-in no matter where you're at. Nothing goes unnoticed with the help of this service.
1080p HD Video
High-quality video can give you critical details that lead to an arrest or leads when someone commits a crime.
3-Hour Snapshot History
Quickly review the past three hours at a glance with snapshots.
Night Vision
Unfortunately, criminals don't schedule their crimes during the daytime. You can keep an eye on them anytime with this feature.
Phone Alerts
Get instantly alerted via notifications to your phone when the cameras detect something suspicious. If you have Nest Aware and the IQ cameras, it will identify whether the person is a family member or stranger so you can take the appropriate action.
Supersight
The IQ cameras use their 4K sensors to show you every detail in its view.
Talk and Listen
Sometimes you just need to make the intruders aware that you see them to scare them away from your home. You can also use the two-way talk functionality to have conversations with visitors, friends and family members.
30-Day Video History
You can save your 24/7 video streaming history for up to 30 days with a Nest Aware subscription.
300 GB of Cloud Storage
The Nest Aware subscription also includes up to 300 GB of cloud-based storage
Share Clips and Streams
You can improve the safety of your neighborhood by sharing clips and streams with other Nest users nearby. You can password protect these videos if you prefer.
Custom Activity Zones
You can highlight particular parts of the camera view to pay close attention to, such as parts of your home where valuables are stored.
You do need an internet connection that is 2 Mbps upload speed or greater. If you have a DSL connection, you may not have a fast enough upload speed to use these cameras. The upload speed is different than the download speed that your ISP gives you, so check that before purchasing a Nest camera.
Ease of Use
Nest cameras are DIY friendly, but Nest also makes it easy to connect with a pro if you need help. The outdoor cameras are the most complicated out of the available products, but even that only requires a reasonably handy person.
Customer Service
Nest offers several ways to get customer service. The self-help portal has useful articles, tutorials, and guides to help you get the most out of your Nest Camera. If you think that other customers can help with your particular issue, a community forum is available. You can get in direct contact with the Nest support team via phone, live chat, email and Twitter.
Current customers have a number of complaints about Nest customer service, especially when it comes to processes such as returns and following up on complex issues.
Value
You purchase the Nest cameras and accessories upfront and have the option to add a paid subscription plan alongside it. Nest Aware plans are purchased on a camera by camera basis. You get up to a 50 percent discount when purchasing plans for more than one camera.
Nest Aware 5-Day Plan
The 5-day part of this plan indicates that you get a history that spans the past five days, with 24/7 continuous recording. The Nest Aware plan also improves Nest IQ camera functionality by making person alerts more intelligent. The cameras can identify the difference between a person or a thing already, and with a paid plan they can even tell you if that person is a stranger or a family member. Clips and time-lapses make it simple to search through your history when you want to look at a particular event, and activity zones keep a careful watch on critical areas such as doorways. You get 100 gigs of cloud storage for your saved clips and sharing functionality if you want to share videos with the police or neighbors. The 5-day plan costs $5 per month or $50 per year.
Nest Aware 10-Day Plan
The 10-day plan has the same features as the 5-day and extends your recording storage to 10 days. The 10-day plan costs $10 per month or $100 per year.
Nest Aware 30-Day Plan
The Nest Aware 30-Day plan extends your recording storage to 30 days and gives you 300 gigs of space on their cloud storage. The 30-day plan costs $30 per month or $300 per year,
If the upfront payment for Nest cameras exceeds your budget, they offer financing through Affirm. This is 0 percent APR financing that allows you to pay over time, up to 2 years. Your order must be over $99 to qualify for this program.
Equipment
Nest Cam IQ Outdoor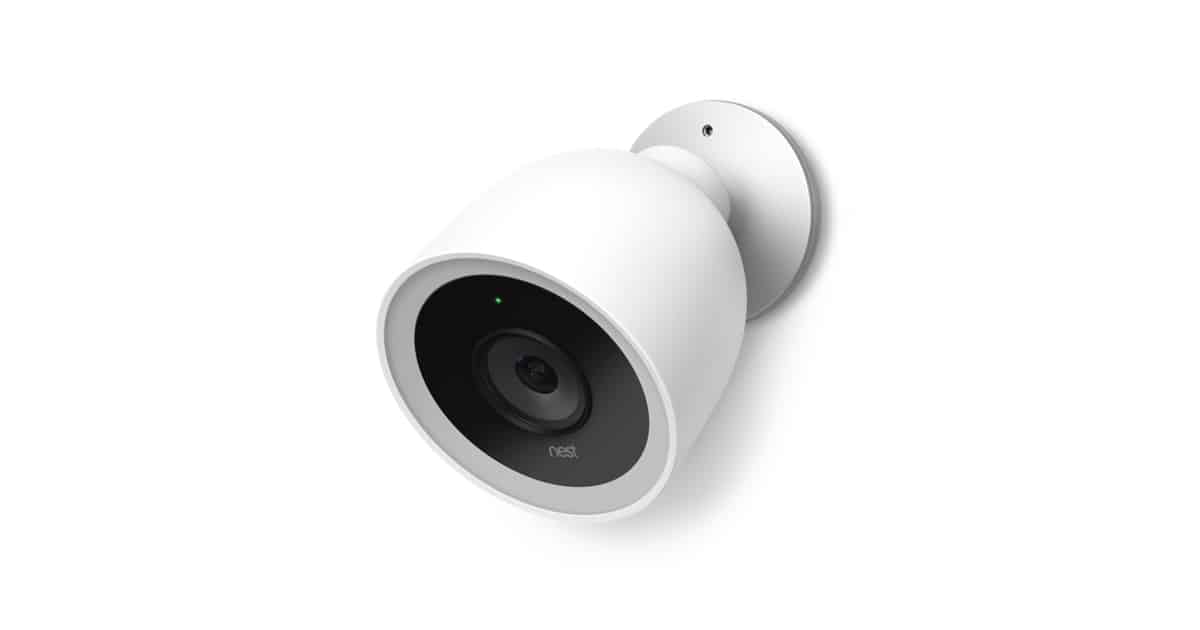 This weatherproof camera is tamper resistant and an excellent option to improve your home security. Once a person comes within its 50 feet range, then they're detected by the camera and you get a photo showing you who's there. The 4K sensor records in 1080p HD and uses HDR and intelligent imaging to give you clear views of your property. The 12x digital zoom and enhance features give you an excellent view day and night. You can use this camera with an indoor outlet, or an outdoor outlet with the outdoor weatherproof power adapter. The Nest Cam IQ outdoor costs $349.
Nest Cam IQ Indoor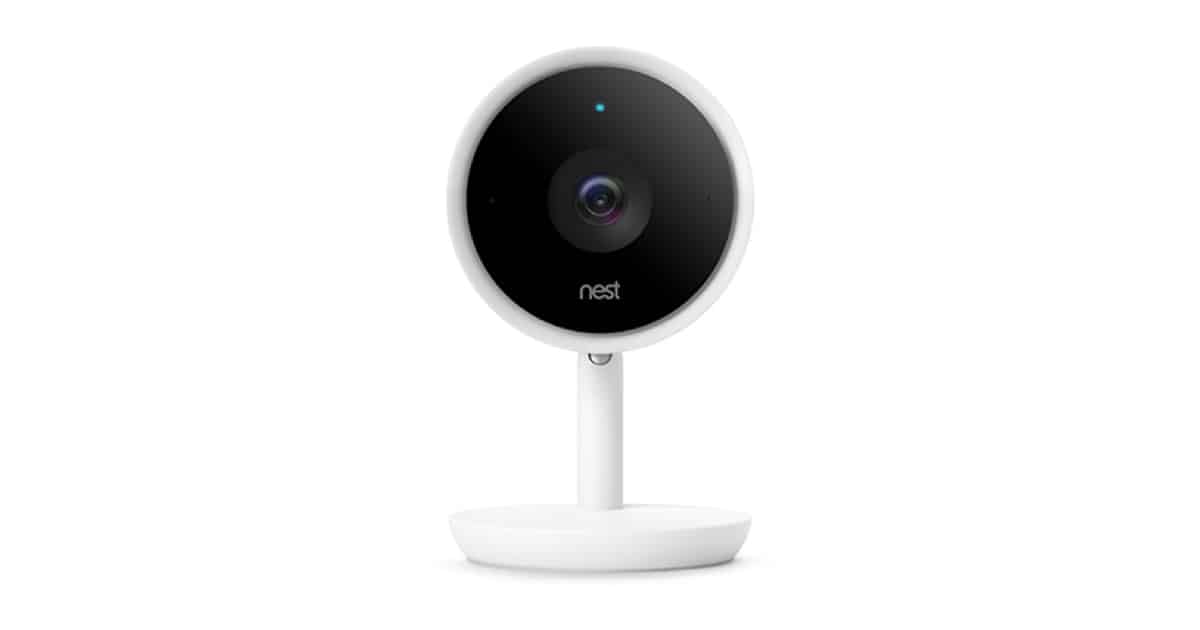 The indoor version of the IQ camera has Google Assistant built right into it, allowing you to use voice commands with this device. It also has the ability to tell people from things, along with digital zooming to keep the action front and center. The powerful speaker uses noise cancellation and echo suppression to let you hear the most important part of what's going on. This camera plugs into a power outlet so you never have to worry about running out of batteries. The Nest Camera IQ Indoor costs $299.
Nest Cam Outdoor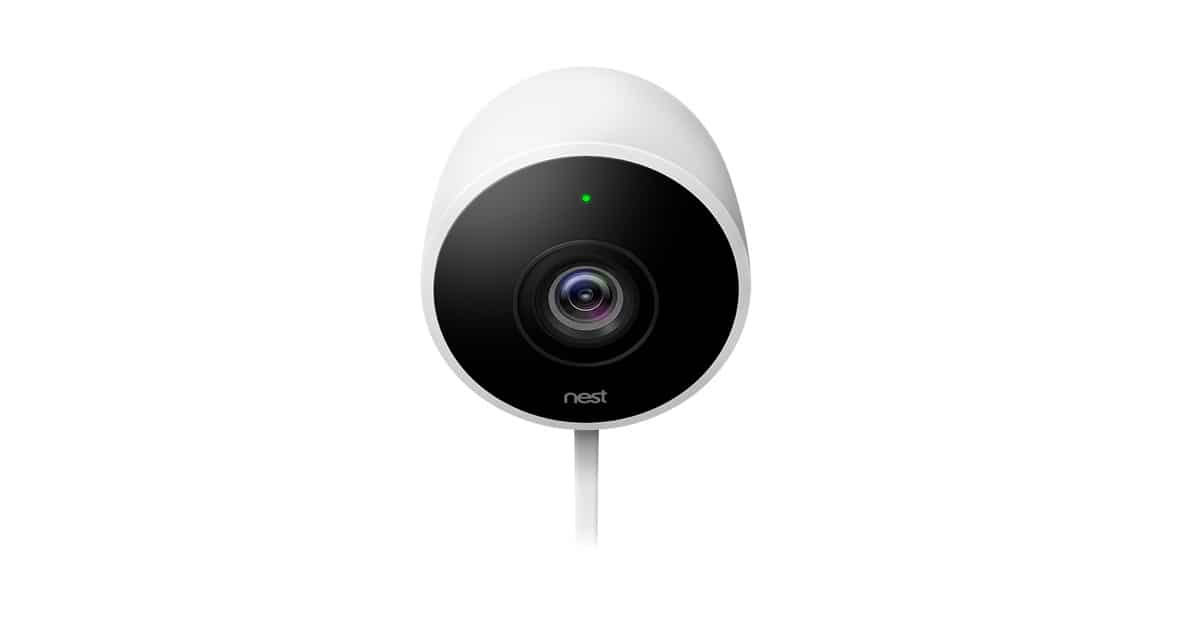 If you don't need the IQ functionality on all of your outdoor cameras, you can reduce your costs by putting up the regular Outdoor nest cameras. You still get the same 1080p HD view; you just don't have as many of the intelligent features that IQ offers. The Nest Cam Indoor has the same price and feature set, with the exception of weatherproofing. The Nest Cam Outdoor costs $199.
Nest Cam Indoor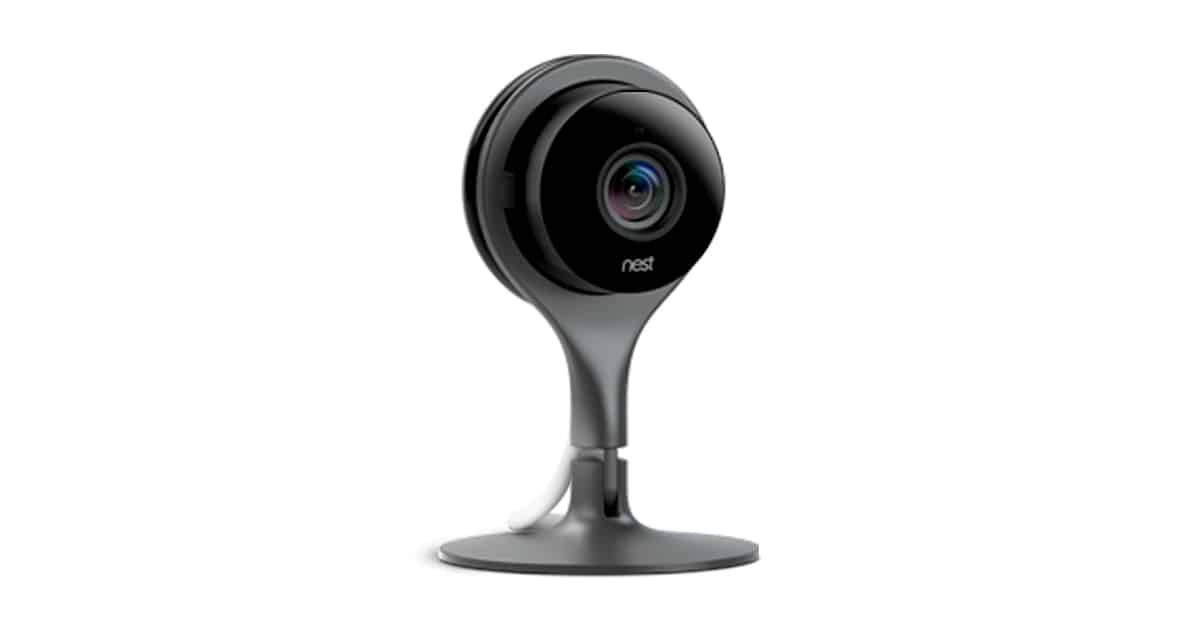 Nest also offers a non-IQ version of their indoor camera for $199. The indoor camera has 1080p HD resolution so that you can see the details that matter. The Talk and Listen feature allows you to speak through your camera via the Nest app.
You can lower your costs for Nest equipment by purchasing your equipment in one of the many bundles that they offer.
Summary
Nest provides you with a number of hardware options and home security service levels for its products. Innovative features such as custom activity zones, person detection and clip sharing make these tools more efficient and effective at their jobs. The third-party compatibility with many Z-Wave devices expands.