Expert Insight: Kids & Technology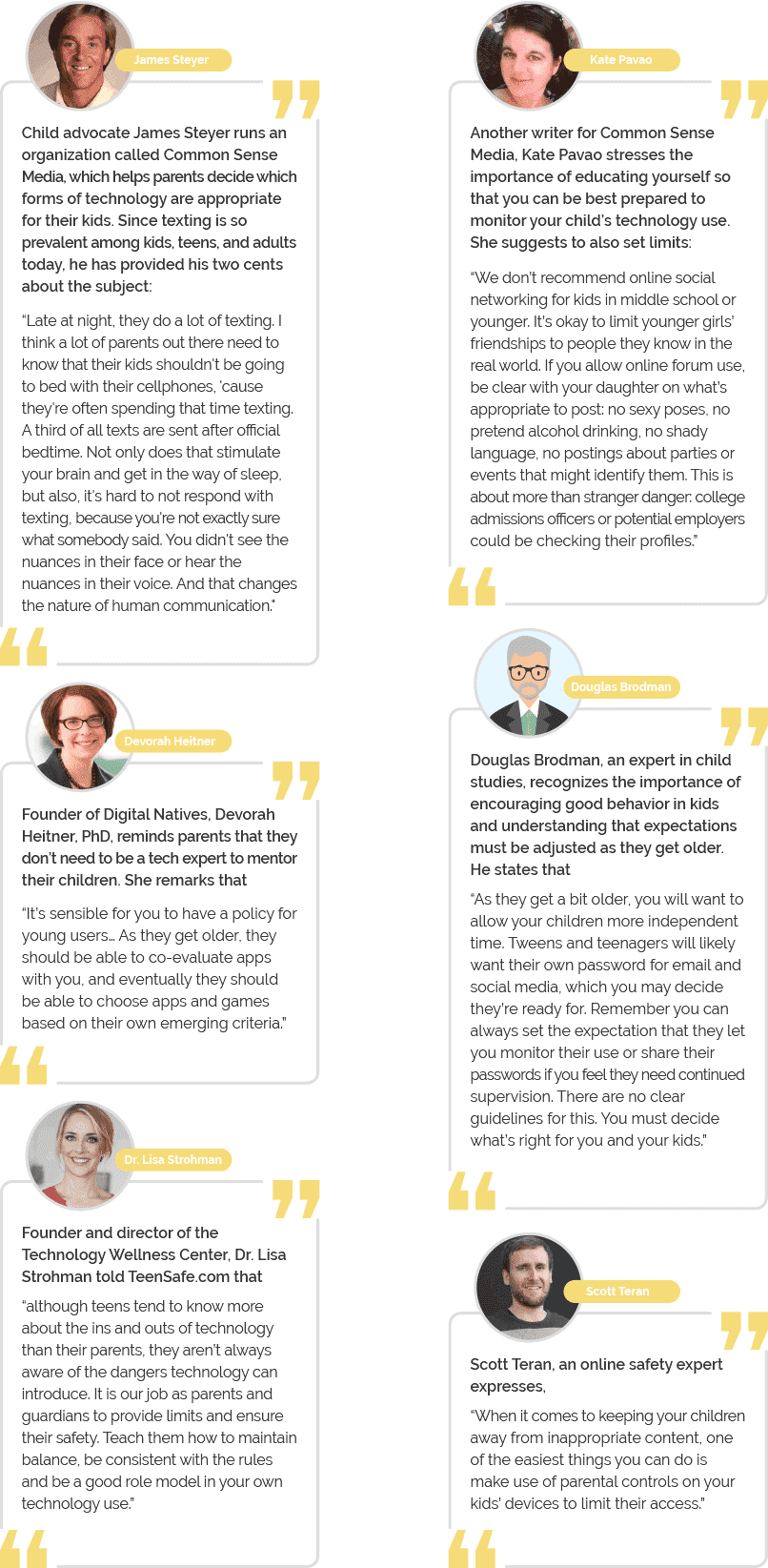 Children's Safety in a Connected World
With kids growing up in a digital age, it can be a challenge for modern parents to monitor their activity on the Internet without becoming overly protective and spy-like. According to TeenSafe,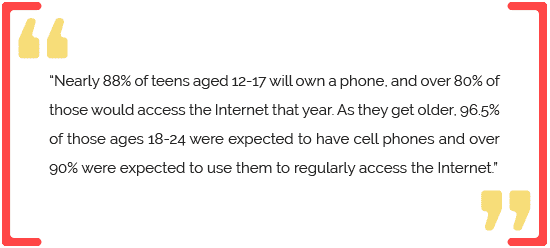 Keeping this in mind, parents are advised to find the middle ground and take reasonable measures to protect their kids. There are plenty of ways to allow your kids to be connected and socialize with their friends, all the while being safe. This guide is designed to educate and provide useful tips to parents on how to promote safe, meaningful online experiences for their children.
Tips for Safety in the Digital Age
Concerned for your child or teen who is seemingly hooked onto their phones and computers? Let's go over a few safety tips and ways you can make the most of the situation and help your child grow with the digital age. Yes, the online world can be a scary place, but with the right education, mindset, and values instilled in your children, they can surely use it to their benefit to maintain relations with their loved ones, learn new things, and access information efficiently.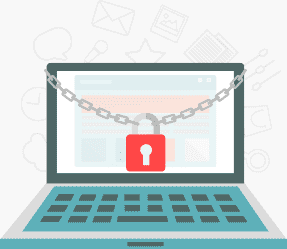 Be Proactive
There are a few things you can do to actively prevent problems from coming up. Not only do you want to be proactive in monitoring your kids' activity online, you'll also want to take several measures to ensure their safety. Some include:
Blocking sites - Don't let your kids freely stumbleupon porn and other adult content. You can prevent this by simply blocking sites that you know they shouldn't be on. This can be done manually or through a plugin.
Using a VPN - Protect your family's online privacy and don't let strangers know where you or your child is browsing from.
Using a firewall - Prevent unauthorized connections to your computer and make sure that the firewall is working at all times.
Knowing who your child interacts with - Protect your child by being aware of who they hang out with in real life and chat with online. If you suspect that he or she is hanging out with the wrong crowd, it's better to step in earlier rather than later, and kindly explain to them any issues you may encounter.
Remember that the key to safety is prevention. It's always better to take measures before something bad happens, rather than after it happens. If you take the time to address issues before they come up, the chances are, your kids will be in better hands when it comes to using technology and the Internet.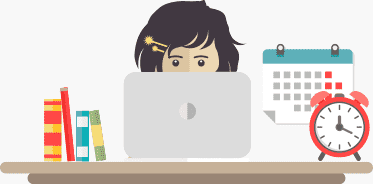 Set Clear Boundaries
Rules are so important to have. Sure, it might take some time getting your child to abide by them, but having boundaries means that your child is aware that you are monitoring their Internet use. Some boundaries to set include:
Amount of time your kids can be on the Internet or use an electronic device

Weekends only?
A set amount of hours a week?

What time your kids can hop online

In the morning before school?
In the evening after they finish homework?
After they shower?

What kinds of things they can look up and do on the Internet

E-mail?
Chat with friends?
Do research for homework?
Listen to music and watch YouTube videos?
Engage on social media?
It is also important to inform your children about trolling, online bullying, and sexting (when they get older). These are issues that need to be addressed early on so that your kids know what to expect and what to do if a situation calls for them to respond.
Of course, rules will be different from household to household, but these are just some things to keep in mind. In addition to setting clear boundaries and rules, it's also crucial to stand by them and enforce them, so that your kids take you seriously and know what is right and wrong.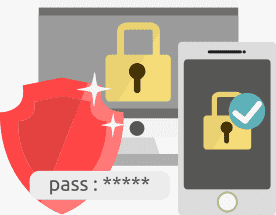 Educate them Early about Privacy
Nowadays, young individuals have grown up with social media and "smart devices" at their fingertips that it can be hard to control how much your child is exposed to it. Kids these days are always either in front of a TV, using a computer, or playing with a smartphone. This is why it's essential to teach them how to be safe on these devices. It's never too early to start educating children on how to stay safe!
Some things you may want to train your child to be cognizant of include:
Do not trust strangers and give out any personal information, especially if they are offering something.
Create a strong password on your accounts.
Don't agree to meet with someone without a guardian if you're underaged; and if you are of age, meet somewhere public and safe.
Be wary of suspicious weblinks.
Make sure to logout of all accounts when using a public device.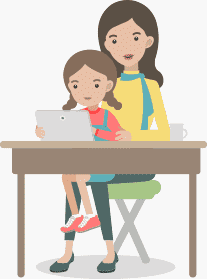 Stay Involved
In addition to educating your children about safety online, staying involved is another important aspect. If your child is young, it might be a good idea to use the Internet with them and keep a close eye on the sites they like to visit and maybe even apps that they use on the phone. This way, you can point out certain concerns as they arise, before they become out of control.
This is not to say that you should become a spy. There are plenty of tracking software you can install onto your kid's computer, phone, and/or tablet that will tell you exactly what is going on. However, this is not recommended as it violates their "privacy" and may eventually cause them to feel betrayed and you may lose their trust. Having a good relationship with your children is key to having them obey. Setting a good example is a much better choice here.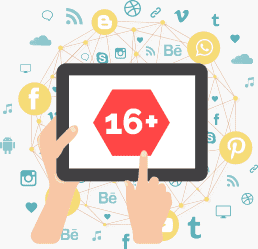 Know & Enforce Age-Appropriate Online Experiences
Parent expectations on kids having Internet access will (and should differ) depending on the age. For example, children under 8-10 should have closer supervision while they are online. They should be kept away from social media until they reach an age where they can make better judgment. Tweens and teens should gradually get more freedom, but parents/or a guardian should still remain close by. Adults should increase privacy settings to the highest level to ensure optimal safety. Keep in mind that teens are often glued to the Internet these days because smartphones and computers are everywhere now. Setting rules early and encouraging open communication with your children early on will make the teen years a lot easier.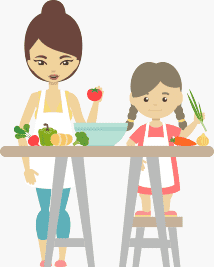 Be a Good Role Model
Don't let your children see you on any site that you wouldn't want them to be on. Children often look at their parents and make judgments on what's acceptable and what's not. So, disconnect by example. Spend time outdoors, read, cook, etc. If you maintain examples of being disconnected, your teen will learn from you and follow suit. In short, make good online choices; if you wouldn't like to see your child do it, then don't do it yourself.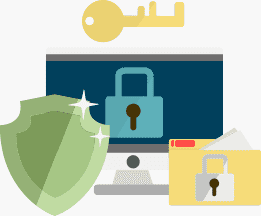 Inform your Child about the Importance of Privacy
Identity theft is a very real problem for both young people and adults. Getting your identity stolen is no fun, and it's easy to become a victim. With that said, it's crucial to protect your personal information over the Internet. Criminals could steal your identity if you are not careful with:
Credit Card Information
Social Security Number
Passwords
Driver's License
Passport
Bank Account Number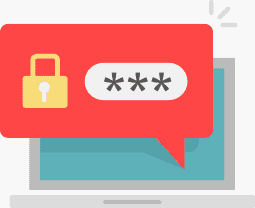 Passwords
When making passwords for accounts, it is highly recommended that they are unique and not easily "guessable."
A strong password may include random characters, some cap-locked letters, and be a good length.
It's also a good idea to have more than one password. While having the same password for everything feels easy and convenient, it can also backfire and you can easily lose everything you have. If you use different passwords for different accounts, you don't have to worry about all of the accounts being jeopardized if one somehow gets hacked.
Always logout when using public devices so that you don't accidentally leave any personal information behind.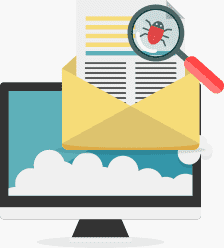 Fake Emails
Suspicious looking emails are sent out everyday. While email providers like Gmail do a pretty good job of filtering these out into the spam folder, it's still good to be on a lookout for suspicious emails.
If it sounds too good to be true, it probably is. You might get an email saying that you've won a prize, and asking for some personal information to redeem the prize. Don't fall for the trap!
There may be people out there acting like your bank, so if you see something urgent looking, it is a good idea to check to make sure that the email address looks legitimate and directly from your bank rather than from some phishy email address. These emails will try to look official and replicate your bank very closely to get your information.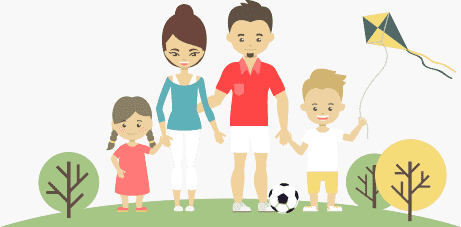 Enforce Quality Family Time Without Technology
In a day and age where individuals are so immersed in their electronics, it's extremely important to encourage and enforce quality family time where there are no electronic devices and technology involved. This family time may be best spent bonding with each other, perhaps through a fun board game, pool night, or a hearty family dinner.
Additional Resources
The Internet can be a scary place, even for adults. With that said, we understand that there can never be too many resources for safety! Below are some additional resources that are helpful in encouraging cyber safety for people of all ages.
Cyber Safety
Learn more about cyberbullying, how to deal with it, and how to prevent it. This website also has really detailed information about how to protect yourself (and your child) from identity theft.
A Parent's Guide to Facebook
Facebook is a very popular social media platform that many kids, teens, and adults are on these days. So, it's imperative that parents stay proactive and learn the ins and outs of it so that they can best protect their child. This guide will show you how to change privacy settings, configure timeline settings, review your activity log, and much more. Facebook also has a "social reporting" tools to resolve problems, which may come in handy at one point or another.
A Parent's Guide to Internet Safety
This is an extensive guide geared towards parents on how to keep their children as safe as possible. It draws out many scenarios for them to be aware of and how to approach them.
A Parent's Guide to Instagram
Instagram is another popular social media platform that many are on today. This resource addresses the top five questions that parents have about Instagram, how to address certain issues on it, and much more!
Keeping Your Kids Safe in Cyber Space
Today, technology is an integral part of our world. If used appropriately, electronic devices can have great benefits. For example, students can efficiently conduct research and write papers, peers can communicate with one another, adults can meet their significant other, and so much more.
However, research has shown that face-to-face interaction between kids and parents, teachers, and friends are essential in fostering healthy relationships and development. The Internet can be a very powerful tool, but it's important to not lose sight of personal relations and get lost behind social media.