How to Protect a Deceased Person from Identity Theft
The best way to protect your deceased loved one is to enlist the help of an identity theft protection service like those mentioned above. In lieu of that, though, there are some other ways you can help prevent their identities from falling into the hands of fraudsters.
First, be careful about how much information you're putting out there. For example, in the obituary, you don't want to include items like the deceased's date of birth. It's unfortunate, but many obituaries provide identity thieves a great head start in piecing together a deceased individual's identity. You should also avoid making public posts on social media accounts about someone's passing. Instead, notify people individually.
You should also notify the credit bureaus once your loved one has passed, and check the deceased's credit report for any unusual activity. If anything looks suspicious, it's likely that identity thieves have already used your loved one's information for fraudulent purposes. You'll need to contact the identity theft protection service you are using or work with the credit bureaus to resolve the issue.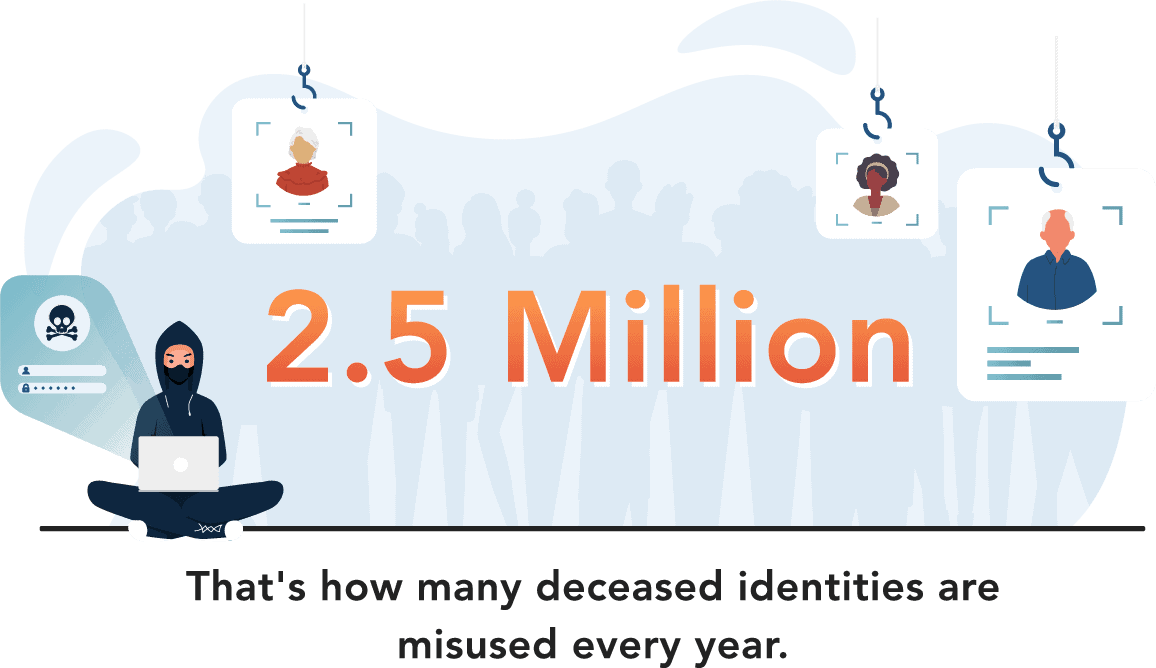 You should also contact all credit card companies, financial institutions, insurance brokers, stockbrokers, or anyone else who had dealings with the deceased and notify them of that person's death.
Other proactive measures to protect the identity of the deceased can include putting a credit freeze on the deceased's credit files and asking the monitoring bureaus to place a "do not issue credit" flag on the deceased's report. You should also contact the department of motor vehicles and cancel the deceased's driver's license. Finally, shut down all their social media accounts and digital assets.
Signs That a Deceased Loved One's Identity Has Been Stolen
The signs that a deceased loved one's identity has been stolen are very similar to the signs that are present when a living person's identity has been stolen, but they might not be as readily apparent.
Be on the lookout for these warning signs:
Your deceased loved one starts receiving bills or past due notices for purchases made after they have passed.
You begin receiving bank, brokerage, credit card, or other account documents that show transactions or other information after your loved one has passed.
You begin receiving unexpected two-factor authentication alerts for your loved one's accounts.
You suddenly begin receiving direct mail and phone solicitations for expensive items in the deceased's name.
You begin receiving alerts that your loved one's credit score has changed.
You check your loved one's credit bureau reports and see unauthorized accounts or other fraudulent information.
It may be difficult, but you need to be particularly diligent after a loved one passes. This is when identity thieves know you, your family, and your loved one's friends will be the most vulnerable. It might be hard to believe, but particularly insidious identity thieves have been known to show up at the funeral or seek out those closest to the deceased in attempts to fish for information. Be particularly guarded when discussing the affairs of the deceased — particularly with individuals you don't know personally.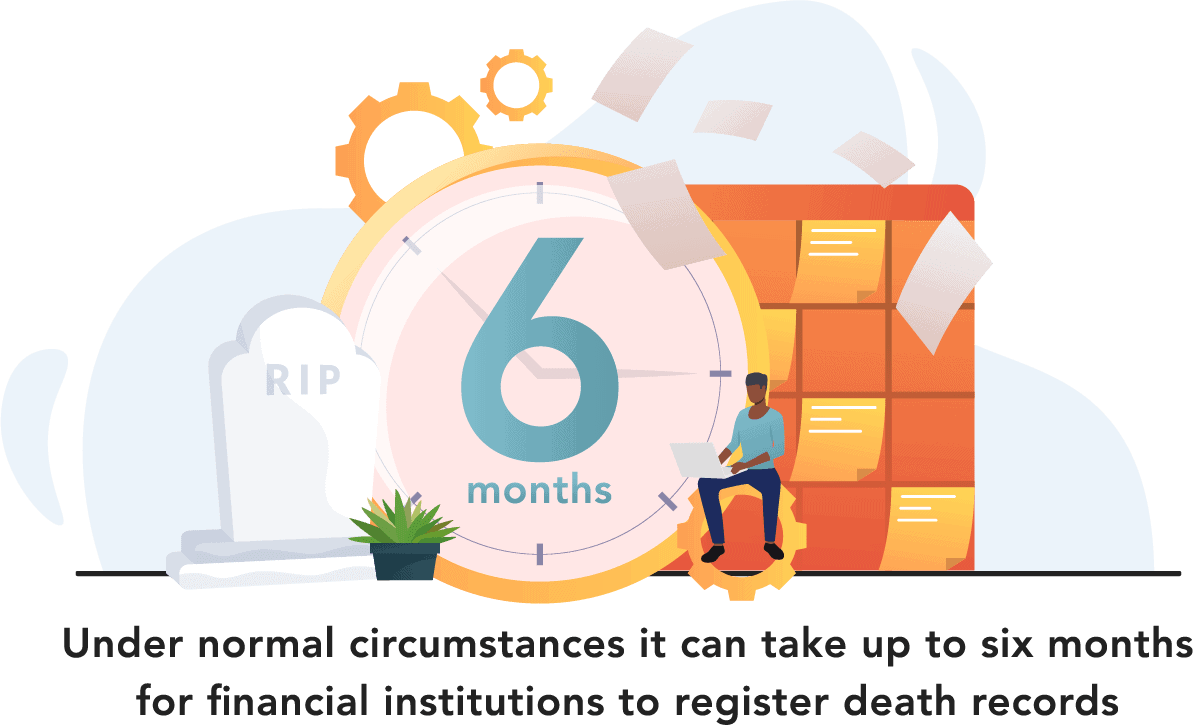 The passing of a loved one is always difficult. You don't want an already sad and stressful period of time to become further complicated by identity theft. By taking precautions, you can assure your family member will truly rest in peace.
And finally, before getting into the different features to look out for, remember to check out our highest-rated identity theft protection services. You're sure to find a good fit.
Features of Identity Theft Services for Deceased