Best Credit Monitoring and Protection Services
Your credit score is a good indicator of potential identity theft. Find out which identity theft protection services with credit score monitoring and reporting made our list.

1. Identity Guard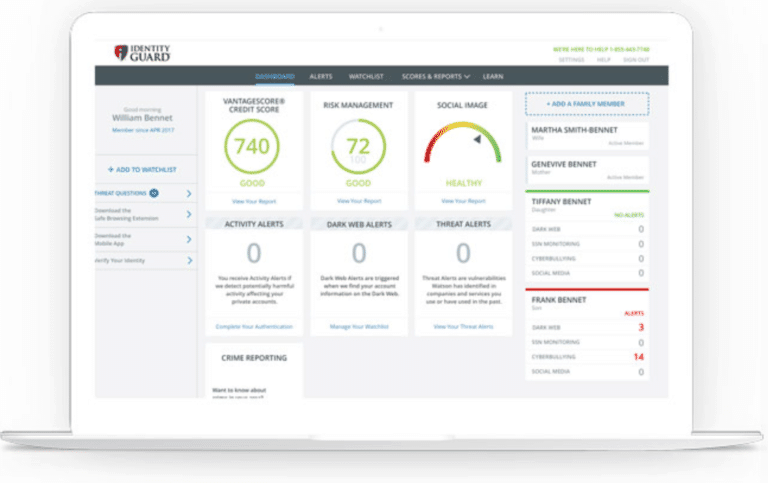 Identity Guard is our top-rated service for a reason. Their proactive approach to identity theft protection with a healthy prioritization of credit score and report monitoring makes it one of the most powerful preventative tools on the market today. But before we get into the breakdown of their services, let's take a quick look at Identity Guard's pros and cons.
Pros
Comprehensive Financial Account Monitoring
Triple-Bureau Credit Monitoring
Triple-Bureau Annual Credit Reports
Data Breach Monitoring
Investment and Retirement Account Protections
Dark Web Monitoring
AI-Powered Smart Protections
Cons
A Little Pricey
Mobile App Could Use Work
Credit Monitoring Not Offered on All Service Tiers
One of the first things we noticed when we reviewed Identity Guard is the proactive posture they take in protecting your identity. Powered by IBM's Watson artificial intelligence platform, Identity Guard's services are literally growing smarter every day. This is critically important as the identity theft threat landscape is constantly evolving.
Their list of features — particularly when it comes to financial protections and security — is comprehensive. Not only will your credit reports and scores be monitored, your accounts will be too. Checking and savings, investment and retirement, Identity Guard will keep an eye on all of 'em. They're also going to use their powerful dark web scanning technology to monitor nefarious marketplaces and message boards in the dank underbelly of the internet to make sure your personal information isn't showing up where it shouldn't.
Did You Know: Your information can show up on the dark web for many reasons. Sometimes a hacker actively steals your personal data. Sometimes a data breach at a company you've done business with puts you at risk. Either way, if your information does show up on the digital black market, you want to make sure you know about it, and that you take appropriate action.
Another element we really like about Identity Guard is that they'll help you set up security freezes with the three major credit bureaus as well as Innovis — a lesser-known monitoring agency. This is extremely helpful since it will prevent fraudsters from accessing your credit files to take out loans or establish new lines of credit in your name. Note — Identity Guard doesn't actually set up the freeze for you, they'll just help guide you through the process.

The company offers several tiers of service, so while you're comparison shopping we recommend you take a look at our breakdown of Identity Guard's pricing and services.
2. NortonLifeLock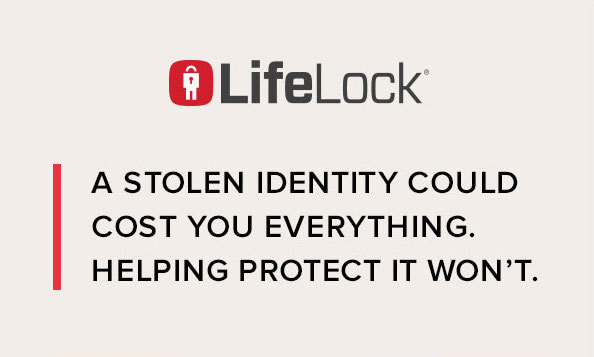 NortonLifeLock is one of our favorite services on the market today for its cybersecurity protections alone. While they aren't the only identity theft protection service to offer this sort of functionality, they certainly offer the longest list of features. Add to that powerful financial account scanning, credit report and score monitoring, and personally identifying information alerts, you've got some of the best, most well-rounded protections available. Before we get going, though, let's take a look at NortonLifeLock's pros and cons.
Pros
Triple-Bureau Credit Monitoring
Password Vault
VPN Access
VantageScore 3.0 Tracker
Credit Lock Functionality
Account Takeover Alerts
Annual Triple-Bureau Credit Reports
Cons
Steep Price Tag
Some Functions are Windows-Only
Somewhat Disorganized Platform
When we reviewed NortonLifeLock, we were blown away by their prioritization of your cybersecurity. They offer everything from traditional antivirus software to encrypted password vaults to virtual private network access. With these protections in place, NortonLifeLock is all but guaranteeing that your data won't get into the wrong hands.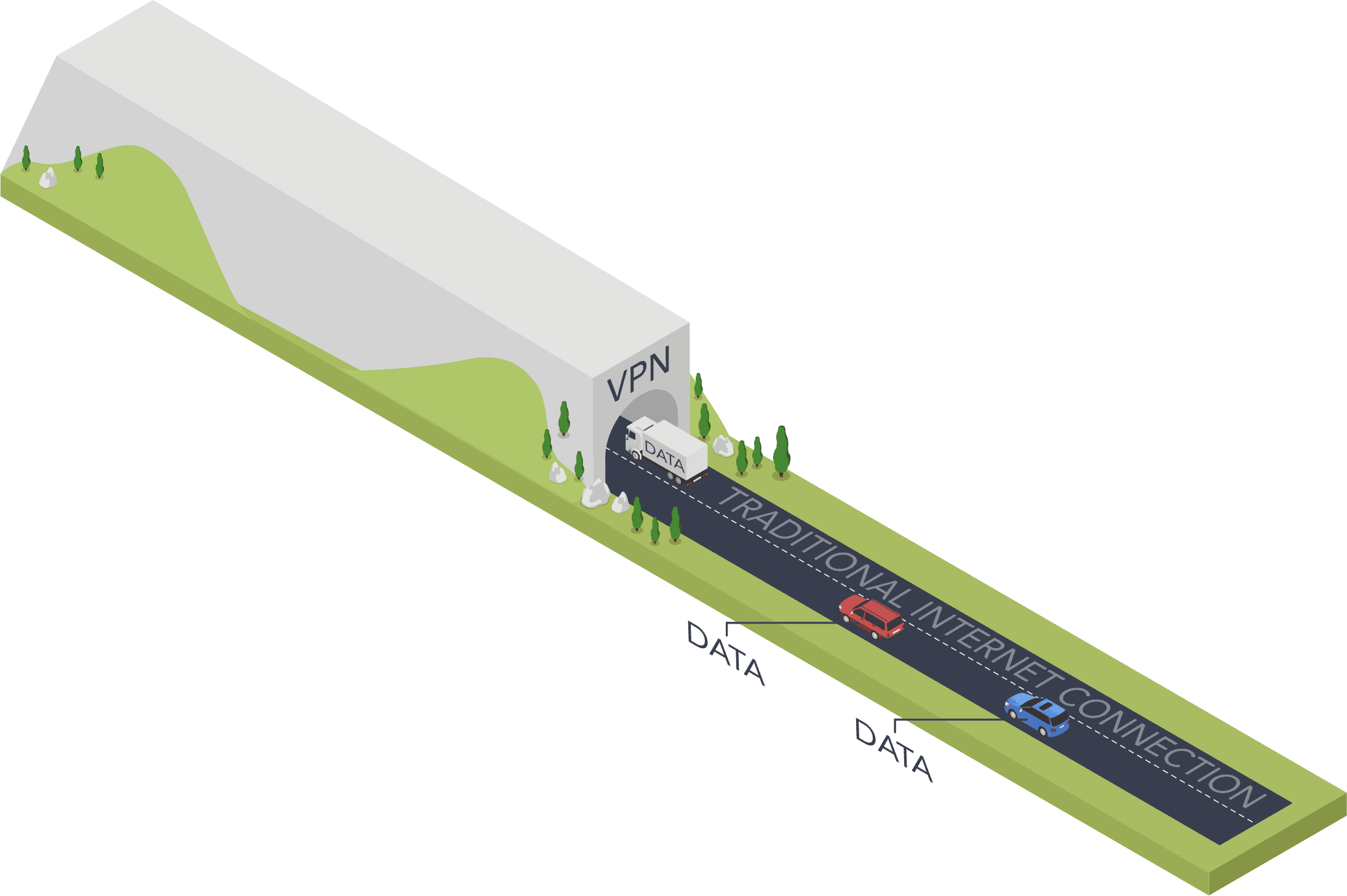 But if it somehow does, NortonLifeLock still has you covered. They're keeping an eye on all three credit monitoring bureaus, and giving you access to your full credit reports once a year to make sure there aren't any discrepancies. They're also constantly scanning your financial accounts and balances for unusual activity, so if someone's managed to break in, you'll know about it immediately. And if, despite all these protections, a fraudster still manages to steal from you, NortonLifeLock will reimburse you up to $1 million. Talk about peace of mind.
Did You Know: It's important to keep a close watch on your credit reports, even if it seems like a chore. According to the Federal Trade Commission, one in five American adults has an error on one or more of their files that could negatively impact their credit score.
Drilling down into NortonLifeLock's credit-specific functionality for a minute, we wanted to point out a function that we really love — their one-click credit lock. With this, you'll be able to toggle access to your TransUnion credit file on and off with the click of your mouse, making it virtually impossible for bad actors to establish credit or take out loans in your name. This is a powerful tool in the fight against identity thieves.
They offer a broad array of services packages and pricing plans, so be sure to check out our guide to NortonLifeLock costs and packages to find the plan that's right for you.
3. IdentityForce – Best Family Credit Protection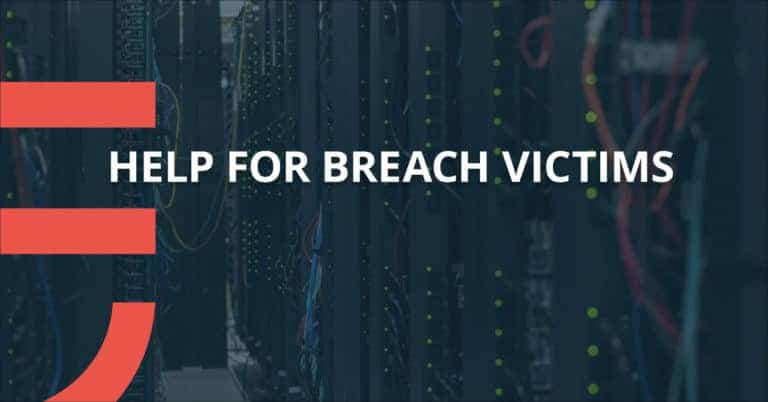 IdentityForce is another powerful identity theft protection service that prioritizes credit monitoring while offering robust protections against all sorts of fraud. Their core functionality is rock-solid, and they offer a few cybersecurity bonuses to boot. Before we unpack their services, let's take a quick look at the pros and cons punch list.
Pros
Triple-Bureau Credit Monitoring
Customizable Plans for Individuals and Families
Credit Score Tracker
Triple-Bureau Credit Reports
Fraud Assistance
Dark Web Monitoring
Financial Tools and Resources
Cons
Underwhelming App
Set Up Can be Convoluted
Alerts are Sometimes Confusing
We've said it before, but it bears repeating — this is an absolute workhorse of a service. When we tested the service for our IdentityForce review, we found strong protections against a variety of attack vectors that are sure to thwart even the most enterprising identity thief. What we really like, though, is their focus on your finances and on your credit.
You're of course going to find triple-bureau credit monitoring and reports, but where IdentityForce really shines is with its bonus features. Their credit score simulator, for instance, is one of the most detailed we've seen, and will help you get a better understanding of what will happen to your score if you should, say, pay down the balances of your credit cards or file for chapter 11 bankruptcy. It's a helpful function to have for anyone looking to repair or rebuild their credit.
Did You Know: There are different types of bankruptcy, but they will all negatively impact your credit score for years — some up to a decade. Bankruptcy is really the nuclear option, and should only be used in the most dire of circumstances.
IdentityForce also offers a detailed credit score tracker, so you can take the strategies you've developed in the score simulator and see how they impact your numbers over time. Again, a really helpful tool for anyone looking to improve their scores while protecting their identity.
Finally, IdentityForce offers a whole host of financial resources and educational materials. While they're protecting your identity from fraudsters, you can shore up your knowledge on a variety of topics from how mortgages work to shopping around for an auto loan. It's these types of bonuses that really make IdentityForce stand out.
Like most protection products on our list, they offer different service packages at different price points. Be sure to check out our breakdown of IdentityForce plans and pricing to make sure you get the best protection bang for your buck.
4. Experian – Best Credit Score Reporting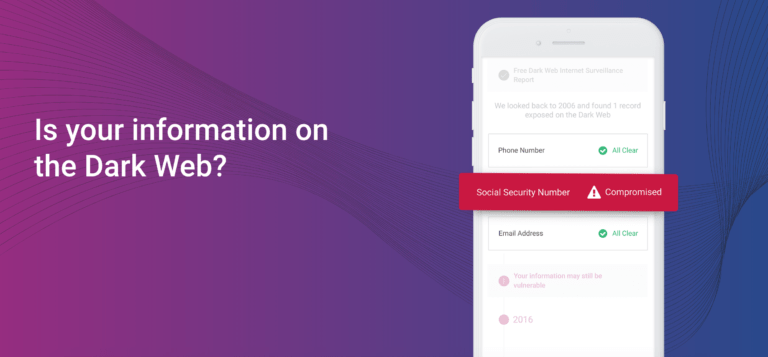 When you're looking for identity theft with great credit monitoring, sometimes it's best to go straight to the source. Since IdentityWorks is brought to you by Experian, you know your credit is going to be covered from all angles. Let's check out the pros and cons before we get into Experian IdentityWorks' services.
Pros
Backed by Experian Credit Bureau
Triple-Bureau Credit Monitoring
Experian Credit Boost
Clear Focus on Credit Monitoring and Protection
One-Touch Experian Credit Lock
Financial Planning Resources
Excellent Mobile App
Cons
Some Features are Flawed
Ads Present
Outdated Platform Design
Like we said, since we're dealing with Experian, you know the credit monitoring is going to be on point. When we reviewed Experian IdentityWorks, we were pleased to find not only a great core set of services, but some great credit-related add ons as well. We really appreciated their one-touch Experian credit file lock, their FICO score simulator, and their detailed triple-bureau credit monitoring and reporting.
Another neat feature they offer is Experian Boost, which allows you to tether your utility and phone bills to your Experian credit report. If you have a history of paying these on time, you're likely to see a 10 to 15 point increase in your score automatically. Not too bad!
Did You Know: It's perfectly normal to see some variation in your credit scores from bureau to bureau. Each agency uses similar data points to calculate your score, but their methodologies vary slightly.
There's no cookie-cutter approach to identity theft protection, so make sure you check out our guide to Experian IdentityWorks pricing and services to make sure you're selecting the package that's right for your specific situation.
5. PrivacyGuard – Best Customer Service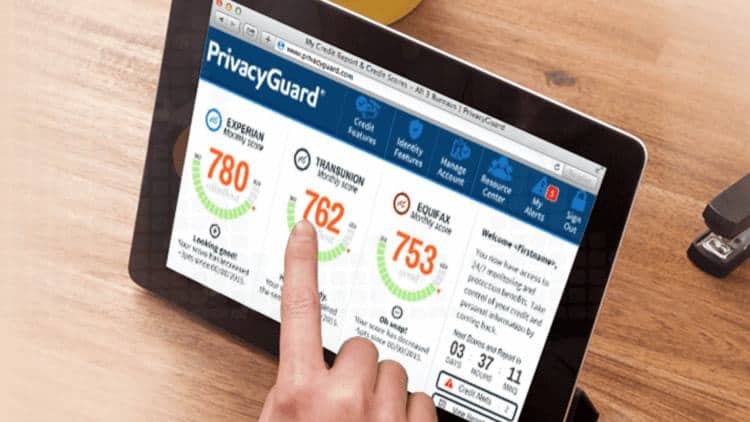 PrivacyGuard isn't as well-known as some of the others on our list, but don't count them out. When we wrote our in-depth PrivacyGuard review, we found they offered extremely robust credit monitoring and reporting as well as a full suite of identity theft protections that give some of the bigger names a run for their money. Let's have a quick look at PrivacyGuard's pros and cons.
Pros
Monthly Access to Triple-Bureau Credit Reports
Detailed Credit Resources
Highly Organized Credit Reports
Triple Bureau Credit Tracking
Financial Account Monitoring
Daily Triple-Bureau Credit Monitoring
Dark Web Monitoring
Cons
A Little Expensive
Lower Tiers of Service Offer Few Protections
No Social Media Monitoring
What they're lacking in name recognition, PrivacyGuard more than makes up for in functionality. While some of the more well known services only offer triple-bureau credit reports once a year, PrivacyGuard grants you access once a month. That's unique in this space and well worth your consideration if you're the type that really wants to stay on top of things.
They also offer a highly detailed triple-bureau credit score tracker so you can see how each of your scores is performing over time in comparison to one another. Again — this is a function we rarely see, but one we're excited about.
They do offer quite a few different options for people interested in protecting their identity, so make sure you check out our guide to PrivacyGuard's service packages before you make your selection.
As you can see, credit monitoring is an extremely important aspect of any identity theft protection strategy. Make sure you're keeping an eye on your reports and scores to prevent bad actors from taking advantage of you.
What is a Credit Report?
Let's face it. Finances can be confusing, and most people aren't meticulously scanning their credit reports every day making sure there are no errors or indications of fraud. But we'll demystify what these documents are so that you can better prevent identity theft and credit fraud.
Let's start with the basics. A credit report is a document that contains information about your credit activity and current financial situation, including payment histories and the status of your credit accounts. For the most part, these reports are provided by three bureaus — Experian, TransUnion, and Equifax.
Lenders and creditors use your credit report to determine all sorts of things, like gauge if you'll continue to meet the terms of an existing account or to offer you insurance, rent you a home, or issue you an auto loan. Your credit report can also be used by potential employers to make decisions on whether or not to hire you.
Did You Know: It pays to review your credit report. According to the Federal Trade Commission, one in five reports contain errors.
So yes — they're important. You want to make sure that all of the information on your report is accurate and up to date. If it's not, there might have been a mistake made somewhere along the line, or worse — you might be the victim of identity theft.
When you request your report, it might seem a little complicated at first. That's okay though, once you know what you're looking at, things become a little less daunting. Credit reports are divided into four sections, so let's break those down.
What to Look for in Your Credit Report
The first section of your credit report is your personal information. This will include your name, any nicknames you go by, your current and former addresses, and sometimes it'll include your marital status or employment information. Easy enough.
The next section, your credit information — or as they're sometimes called, tradelines — will make up the bulk of the report. This is the information that tells lenders and creditors your history of handling credit accounts. This'll include a list of your current creditors along with balance information for those accounts as well as payment patterns for the last 24 for 36 months. If you have a late payment or something that has gone to collections, it'll be indicated in this section.
Next, you'll find the public records section. This is where anything related to your creditworthiness that shows in your public records will appear. This might include liens, bankruptcies, repossessions, court-ordered child support, or other judgments. Pay close attention to this section. If something doesn't look right, you'll want to get it resolved right away.
FYI: Bankruptcy will stay with you for several years, negatively impacting your credit. But bankruptcy is not the end of the world.
Finally, you'll find your inquiries section. This is a list of anyone who has accessed your credit report. Just so you know, these inquiries can either be hard or soft. A hard inquiry is one that is initiated by you, such as applying for an auto loan. A soft inquiry happens when your report is checked for a reason unrelated to credit applications such as offering you pre-approval for a new credit card.
Most of the time hard inquiries will negatively impact your credit slightly, so you want to avoid accessing your report in this way too often. Be sure to pay attention here. If there are hard inquiries you don't recognize, it's a very good indicator that you're the victim of identity theft.
So if you were wondering what a credit report is, there's your answer! Although it might be a little intimidating the first time you go through your reports, there's nothing convoluted here. Just keep an eye on things to make sure there's no suspicious activity, and you'll be all set.
How To Dispute Something on Your Credit Report?
So if you're being vigilant, you're checking your credit reports from all three bureaus at least once a year. This will ensure there are no mistakes or fraudulent items negatively impacting your scores.
But what do you do if you find something you don't recognize? What if there's something suspicious? Do you have any recourse to dispute your credit report? These are all great questions.
Luckily the three major credit bureaus — Equifax, Experian, and TransUnion — have mechanisms in place to resolve disputes. It's free to dispute an item on your credit report, and both the credit reporting bureau and the information provider (the company or organization that's giving financial information to the bureau) are legally obligated to respond to your dispute in a timely manner.
Did You Know: If negative information on your credit report is accurate, it could be there for a while. Most negative information will stick around for up to 7 years, and bankruptcy will appear on your credit report for up to 10 years.
While every situation is unique, generally speaking, disputing an item on your credit report is a two-step process: contacting the bureau, and contacting the information provider.
You'll have to contact the credit bureau in writing with the information you think is inaccurate. The federal trade commission has a sample dispute letter you can use, or you can use the credit reporting bureaus' online portals:
You'll need to include copies of any documents that support your case, and clearly indicate which items in the report you're disputing, and request that the item or items are corrected or removed entirely.
Then it's up to the bureau to investigate the item in question by reaching out to the information provider for their side of the story. This process usually takes about 30 days, and the bureau will provide you with any relevant information they uncover.
Once the investigation is complete, you'll receive the results in writing and a new copy of your credit report if it's changed as a result of the bureau's inquiry. The bureau can also send updated reports to anyone who requested your file in the past six months, and up to two years if the request was related to your employment.
Did You Know: About 1 in 5 credit reports contain errors, according to the Federal Trade Commission.
While all this is going on, you'll also need to inform the information provider in writing that you're disputing a piece of information. You can use the FTC's sample dispute letter if you'd like. Similar to dealing with the credit bureau, you'll need to include copies of the documents that support your position. They'll get in contact with the bureau and everyone will be on the same page.
If you suspect you're the victim of fraud, there will be other considerations — you might need to contact the federal trade commission or the authorities — but more on that later.
How To Get a Free Credit Report?
Your credit report is a document containing various data sets that lenders look at to determine your creditworthiness. It absolutely pays to check this report at least once a year to make sure there aren't any errors and nothing looks out of place. How do you get your hands on your free credit report, though? We'll tell you below.
FYI: Errors on your credit report can drive up your interest rates or you could be denied a loan because of them.
You're entitled to a free credit report from each of the three major credit bureaus — Experian, TransUnion, and Equifax — every year. You can request your report directly from each agency, or, like the FTC recommends, you can visit annualcreditreport.com to request copies.
Remember, you'll need your name, address, social security number, and address to request a report.
Keep in mind that reports can be a little confusing if you've never seen one before. So now that you know how to get it, here's what you can expect to find in your credit report.
Lot's and lots of information, for starters. The first section includes your personally identifying information, so just make sure that's all accurate and up to date. Then you'll move on to the credit account information section. This is where lenders can see your accounts, mortgages, student loan debt or vehicle loans. You'll also see when those accounts were open, your balances, and your payment history.
Did You Know: Fraud has been on the rise during the COVID-19 pandemic. That's why Experian, TransUnion, and Equifax are offering free weekly reports. We can't say for certain how long this will last.
Next, you'll move on to inquiry information. There are two types of inquiries: soft and hard, and both will show up here. Make sure these inquiries make sense — you'll see one when you bought your car, for example. If there are inquiries you don't recognize, it could be an indication someone has or was trying to steal your identity.
Finally, you'll find information on delinquent accounts that have been turned over to collections agencies and bankruptcies. Here's where you really want to be careful. If anything looks out of place in this section, you'll want to act quickly to resolve it.
So that's that! That's how you get a free credit report. Like we said above, it's your right to be provided with a free report from each bureau annually. Make sure you take advantage of that right to ensure your credit is healthy, your finances are in order, and most importantly, your identity is secure.
How to Freeze Your Credit
So, you want to know how to freeze your credit? First, let's discuss why you'd ever need to consider a credit freeze in the first place.
In order to establish a new line of credit or take out a loan, a lender does a "hard inquiry" into your credit file. This helps them determine your creditworthiness — or how likely you are to pay back debt — and will inform their decisions whether or not to issue the loan or line of credit and what your interest rate will be.
Did You Know: Hard Inquiries typically lower your credit score by a few points, but that ding will drop off after two years. It's not a huge deal if you're applying for a mortgage or taking out an auto loan, but you might want to think twice about applying for a fist full of credit cards all at once.
Now let's say someone has stolen enough of your personally identifying information to pose as you and applies for a credit card in your name. The credit card company hard-pulls your report, everything looks good, so they issue the fraudster a credit card. They go on a spending spree, never pay the bill, and when it gets sent to collections, the debt collectors start coming after you.
Nightmare, right? Luckily there are a few ways to prevent this from happening, namely credit freezes and credit locks.
Generally speaking, credit freezes and credit locks accomplish the same thing. They prevent creditors and lending agencies from accessing your credit files, and, by extension, prevent unauthorized parties from taking out loans or establishing lines of credit in your name.
Federal law gives you the right to activate and remove credit freezes from each bureau for free. You'll have to contact each credit bureau individually — Experian, TransUnion, and Equifax — to request them to freeze your credit file. In most cases, this can be done electronically.
Each credit bureau is required to place the freeze within 24 hours of your request, and they'll provide you with a PIN you'll need to unfreeze your file. The freeze must be lifted within one hour of request with the provided PIN. Just FYI, though, if you lose the number you can be issued another, but it will take much longer to unfreeze your file.
Locks differ from freezes, but only slightly. They accomplish the same thing, but locks are set and lifted in real-time. Locks are usually set up through third-party vendors like identity theft prevention products or through a secure website or app provided by the credit monitoring bureau. To set up a lock through the credit monitoring bureaus, you're going to need proof of identification that can be submitted electronically or via hard copies.
How To Check Your Credit Score
Before we dig into how to check your credit score, here's a basic rundown of what your credit score is and why it's so important…
Your credit score is a three-digit numerical expression of your creditworthiness based on analysis of data contained within your credit files. This includes your credit history, your payment history, and the amount of debt you carry. Simply put, it's a number lenders look at to determine how likely you are to pay back your debt.
Higher credit scores indicate to lenders that you've demonstrated responsible financial behavior in the past and lead to more favorable outcomes when you're trying to secure a loan or establish a new line of credit. This usually means lower interest rates, higher credit limits, and lower payments.
That said, everyone's financial situation is unique, and different lenders may have different criteria when it comes to granting credit beyond your score alone. Generally speaking, credit scores are broken down into categories ranging from "Poor" to "Excellent."
Credit Score Breakdown
300-579: Poor
580-669: Fair
670-739: Good
740-799: Very good
800-850: Excellent
Three main credit bureaus provide these scores — Equifax, TransUnion, and Experian. These are the main data collection agencies in the U.S., and they use different methods and data points to determine your creditworthiness in a variety of situations and circumstances.
The most popular model is the FICO score — which can be "industry-specific" or "general-purpose." There are other scoring models such as VantageScore, but most of the time, when you're talking about your credit score, you're referring to the general-purpose FICO score from one of the major credit bureaus.
Did You Know: It's perfectly normal for your scores to fluctuate slightly between the three bureaus. While they all use similar data sets, they sometimes weigh specific indicators differently.
So… how do you check your credit score? Great question!
First, you should know that everyone is entitled to a free credit report from each of the three bureaus once every 12 months. This will give you access to all of the data points used to calculate your score but usually won't include the score itself. To find that out, you have a few options.
First, check with your credit card company, financial institution, or loan organization. Oftentimes these entities will provide scores to their customers. It might already be on your statement, or you might be able to access it online by logging into your account.
Or, you can contact the three credit bureaus directly. You'll have to create accounts, and keep in mind there will be a small fee associated.
You can also check your scores using any one of the many online services available. Some of these are free, some of them are not. Some of them give you all three scores, some only one. Some will give you access to other credit functions, some will be more bare-bones. To cut the wheat from the chaff, it helps to figure out what your needs are before registering with any of these third parties.
Finally, the best option (in our opinion) is to sign up for an identity theft protection service. We highly recommend you go this route. Reputable services like IdentityForce, NortonLifeLock, or Identity Guard will give you real-time access to your credit scores and will alert you if there are significant changes.
Not only does your credit score play an important role in determining some of your biggest financial decisions, it can also be an excellent bellwether of identity theft. If there are unexpected drops in your score, it's a good indication that someone is using your identity to make purchases, secure new lines of credit, or take out loans in your name without your consent. If this goes unchecked, the damage can be insurmountable. So it's absolutely critical that you keep an eye on your credit scores.
Features of Identity Theft Protection Plans with Credit Monitoring
The following are the most common features of identity theft protection services that include credit protection:
Bank Account Takeovers
Account fraud and credit theft go hand-in-hand. And bank account takeover is a serious matter — one that must be combated with a serious solution. The fraudster's aim is to hack into your account and drain your net worth. So many ID theft services with credit monitoring offer this anti-takeover feature that keeps criminals out of your accounts.
Pay Day Loan Monitoring
Identity theft services with credit monitoring sometimes offer Payday Loan Monitoring. This feature searches for your name across high-interest loan companies. In the event your name is detected, it's flagged and you will receive an automatic alert. Taking out loans in someone else's name is a typical tactic for criminals. Stay safe with Payday loan monitoring.
Credit Report Monitoring
Most services that offer credit monitoring also offer credit report monitoring. With this feature, your credit reports from the three main bureaus are under constant monitoring. If there's even a hint of suspicious or unusual activity — or any inquiries or changes to your credit whatsoever — you'll be immediately notified. That's good news. After all, credit is king.
Credit Score Reporting
Love it or hate it, your credit score is how lenders and others judge your trustworthiness. That's why Credit Score Reporting is a feature to look for in ID theft protection services with credit monitoring. If your score suddenly spikes sky-high, or drops into oblivion, you'll be notified right away. An unexpected change is a tell-tale sign of identity theft.
Identity Theft Insurance Coverage
Signing on with just any service with credit monitoring doesn't mean you're 100% safe. Fraud still happens. So the smart move is to get covered with identity theft insurance. Some companies put their money where their mouth is with an impressive $1 million policy. This feature could help to bail you out of attorney fees, stolen funds, you name it.
401k and Investment Activity Alerts
You saved your whole life. You do not want your savings wiped out in one ruthless act of fraud. To avoid this, find an ID theft protection service that offers credit monitoring and 401k and investment activity alerts. This suite of features monitors your accounts for suspicious activity and sends automatic alerts if foul play is detected.
Bank and Credit Card Activity Alerts
Take total control of your finances and safeguard against fraud with Bank and Credit Card Activity Alerts. A critical feature to say the least, these alerts are triggered when a bank withdrawal, transfer, charge — or really any activity — deviates from your pre-configured settings or dollar amounts. In other words, that's no dough for cyber foes.
Loan Application Monitoring
Identity theft protection companies are stacking their services with Loan Application Monitoring — a brilliant feature that alerts you when a loan application is submitted in your name. Yes, this happens all the time, and it gives a whole new meaning to the term 'loan shark.' Get this tech-forward feature that constantly monitors your credit reports for suspect loan activity.
SSN Monitoring
Another important identity theft protection feature, similar to credit monitoring, is SSN Monitoring. Your social security number is the key to your identity. So you must protect this key with a robust monitoring service that scans millions (sometimes billions!) of data points looking for your SSN. If it's found being used by anyone but you, you'll be alerted immediately.