Best Credit Monitoring and Protection Services
Your credit score is a good indicator of potential identity theft. Find out which identity theft protection services with credit score monitoring and reporting made our list.

Perhaps you've been wondering if you really need an identity theft protection service. Or, maybe you have been wondering if they are really worth the price. If so, ask yourself these questions:
Do you have enough money to sustain you and your family if your identity was stolen? And, what if all your bank accounts were frozen for an indefinite amount of time?
Would you know how or where to begin to clear your name if your identity was stolen?
If you answered no to any of those questions, then you need—no—you urgently need an identity an theft protection service.
Why? Because if you don't invest in one, you could be left without any means of paying for your immediate needs and quite possibly some of your future expenses as well. Your entire ability to buy anything could also be jeopardized indefinitely. And, if you don't properly clear your name, you could end up fighting this never-ending battle quite possibly for the rest of your life.
1. Identity Guard – Best Overall Credit Protection Service (Editor's Choice)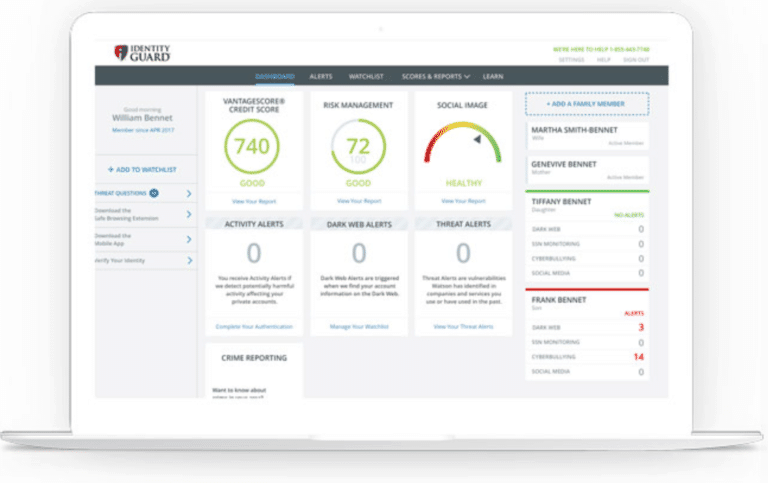 Identity Guard has been in business since 1996 when it was founded by Intersections Inc. They currently have an A+ rating with the Better Business Bureau and have been recognized at the Online Trust Audit and Honor Roll by the Online Trust Alliance for six consecutive years. Additionally, they have recently partnered with IBM® Watson™ to more effectively keep up with emerging trends in identity theft and to help better protect their customers.
Pros
IBM® Watson™ artificial intelligence
Dark Web Monitoring
$1 Million Insurance with Stolen Funds Reimbursement
Dedicated U.S. Based Case Managers
SSN Monitoring (social security number)
Up to 3-Credit Bureau Monitoring
Risk Score (based on how well you manage your risk)
Wide Variety of Threat Alerts (varies with each plan)
Mobile App (with anti-phishing feature)
Safe Internet Browsing Extension
Social Insight Report (with applicable plan)
Family Plan Covers Unlimited Household Family Members
Bank Account Takeover Monitoring (with applicable plan)
Cyberbullying Alerts (with applicable plan)
Cons
No Child Option Only Available with Family Plan (not sold separately)
Limited Protections with Lower Tier Plan
Upper Tier Plan Expensive (but well worth it)
Identity Guard offers three individual plans that start at $7.20/mo. and three family plans that start at $11.99/mo. Their family plans cover unlimited family members (including your kids) living in the same household all for one price. However, they don't sell individual plans for children, but there's really no reason for one with the family plan being such a great deal.
Identity Guard has a new product with IBM® Watson™ AI that no other identity theft protection company has. All of their plans include services utilizing IBM® Watson™ AI, $1 million insurance with stolen funds reimbursement, a dedicated U.S. based resolution case manager, your risk management score, an all-in-one-place online identity dashboard with protection tools, a mobile app (including an anti-phishing feature), and an internet safe browsing extension.
There are other features available and are dependent upon which package you choose. Those features include your monthly credit score, 3-bureau credit changes, bank account takeovers, checking or savings account requests using your name, potential social media cyberbullying with content details, and a social insights report.
© Identity Guard All Rights Reserved. Identity Guard, Total Protection, Monitor, Protect and Recover and associated designs are trademarks or federally registered trademarks of Intersections Inc. Equifax is a registered trademark of Equifax Inc., and other trademarks are trademarks of their respective owners.
Disclaimer: This content is not provided or commissioned by the companies referenced in this article. Opinions expressed here are the author's alone and have not been reviewed, approved or otherwise endorsed by the companies mentioned. We may be compensated through advertiser affiliate programs.
2. LifeLock – Best Value Credit Monitoring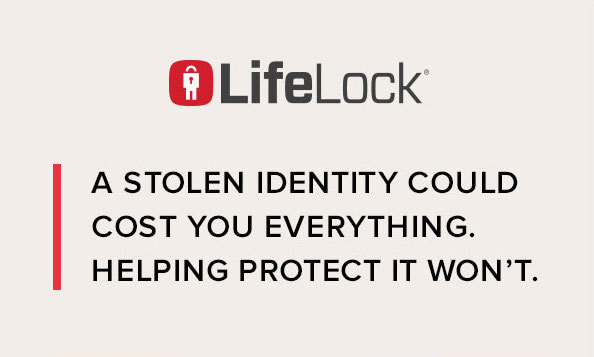 LifeLock has been offering identity theft protection since 2005 and currently has over 9,000 positive member reviews. They offer a full line of services including their recently added Norton Internet Security protection. They leverage unique data and their patented technology to detect potential threats and offer comprehensive, industry-leading remediation services. And, in 2016 LifeLock was named in the Online Trust Honor Roll and recognized for their exceptional customer protection, data security, and privacy practices.
Pros
Norton Security (up to five devices)
60-Day Money-Back Guarantee
Proprietary Technology Alerts (wide range of threats)
Dedicated U.S. Based Identity Restoration Specialists
Million Dollar Protection Package****
Personal Expense Compensation****
Stolen Funds Reimbursement****
Lawyer and Expert Coverage (to help resolve your case)
LifeLock Junior Available
Free iOS and Android App
Lost Wallet Protection
24/7 Customer Support
Dark Web Monitoring
USPS Address Change Verification
Cons
Other Vital Services Only Available with Upper Tier Packages
Priority Member Support (live support) Only on Upper Tier Package
Only the Upper Tier Package Includes 3-Credit Bureau Monitoring (other two packages only include one)
LifeLock has three main identity theft protection plans that start at $8.99/mo (plus applicable sales tax, terms apply) and a LifeLock Junior that can be added on to your plan for $5.99/mo (plus applicable sales tax).
All the LifeLock packages include SSN and credit alerts, lost wallet protection, USPS address change verification, dark web monitoring, privacy monitoring, and monitoring for one credit bureau. They also offer reimbursement for stolen funds, up to a Million Dollar Protection Package****, personal expense compensation, and coverage for lawyers and experts. However, the amount of coverage for these services is dependent upon your selected package.
The middle tier package adds alerts for bank and credit card activity, crimes in your name, data breaches, and fictitious identity monitoring. And the upper tier adds 3-credit bureau monitoring, credit score tracking, 401(k) and investment alerts, bank account and alerts for new accounts opened in your name, file-sharing network searches, registered sex offender reports, and you are given priority with their live member support.
*LifeLock does not monitor all transactions at all businesses.
**Terms apply to all LifeLock plans.
***The credit scores provided are VantageScore 3.0 credit scores based on data from Equifax, Experian and TransUnion respectively. Any one bureau VantageScore mentioned is based on Equifax data only. Third parties use many different types of credit scores and are likely to use a different type of credit score to assess your creditworthiness.
****Reimbursement and Expense Compensation, each with limits of up to $1 million for Ultimate Plus, up to $100,000 for Advantage and up to $25,000 for Select, when purchased in Norton 360 with LifeLock plans. And up to $1 million for coverage for lawyers and experts if needed, for all plans. Benefits under the Master Policy are issued and covered by United Specialty Insurance Company (State National Insurance Company, Inc. for NY State members). Policy terms, conditions and exclusions at: LifeLock.com/legal.
3. IdentityForce – Best Family Credit Protection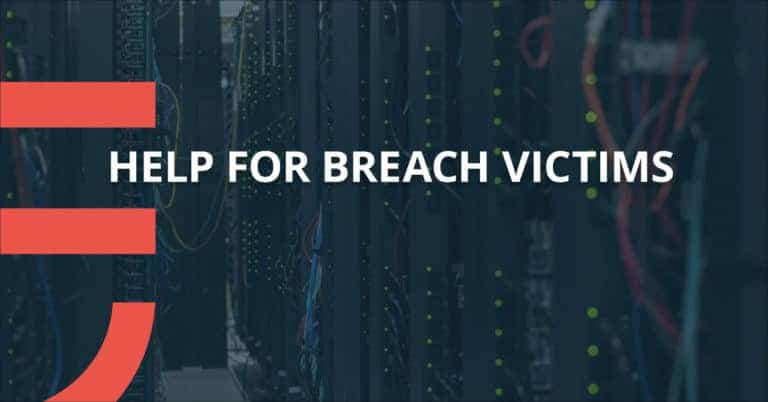 IdentityForce, which has recently been acquired by EZShield, is now the #1 rated identity theft protection service in the industry. IdentityForce is a GSA Tier One provider for U.S. government agencies, has an A+ Better Business Bureau rating, and has been in business for more than 40 years. Additionally, identity theft protection is the only thing they offer so they are laser-focused on protecting your identity and helping you fix it if it's ever compromised. They also boast 100% recovery success, a 98% customer retention rate, and a 95% customer satisfaction rating.
Pros
Free ChildWatch Identity Theft Plan for Children (as an add-on)
Breach Guarantee
Comprehensive Social Media Identity Monitoring
Smart Social Security Number Tracker
Advanced Fraud Monitoring (dark web, banks, mortgage companies, auto dealers, and more)
Fully Managed Restoration
40-Years in Business
Real-Time Alerts
Million Dollar Insurance Policy
Stolen Funds Replacement
9 Available Credit Monitoring and Privacy Tools Included
100% Recovery Success
Cons
Cancellation After Trial Period Not Automatic
More Costly Than Other Services (but more features are included)
IdentityForce has two protection plans and an available ChildWatch plan that you can add on to your existing plan. They also provide you with a discount if you pay annually.
The UltraSecure plan includes advanced fraud monitoring, as well as monitoring for your address, court records, dark web, payday loans, sex offenders, and social media identity monitoring. This plan also sends you alerts for your bank and credit cards, as well as a social security number tracker, opt-out option for junk mail, identity threat alerts, reminders for your fraud alerts, medical identity fraud protection, online computer protection tools, two-factor authentication, assistance if you lose your wallet, and a mobile app. Additionally, they have an identity theft recovery service that includes one million dollars in identity theft insurance, fully managed restoration services, and a 24/7 customer service line.
The upper tier plan has everything that's included in the UltraSecure plan plus credit monitoring for all three credit reports, all three credit bureaus, and gives you all three credit report scores, well as a credit score tracker and a credit score simulator.
They also have periodic incentives such as lower monthly fees and larger annual discounts available that pop up as you go to exit the website. So be sure to look for those.
4. Experian – Best Credit Score Reporting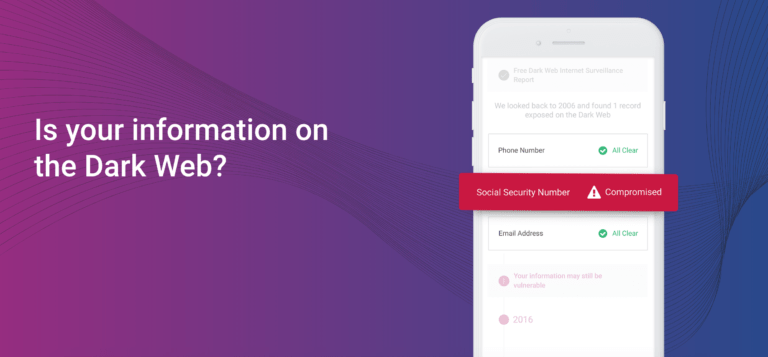 Experian has been in business for over 125 years and is a global leader in consumer and business credit reporting and other marketing options. They offer their services in more than 80 countries and employ about 17,000 people in 37 countries. Since they are credit reporting experts, adding identity theft protection services is a logical next step for their lineup of available features.
Pros
30-Day Free Trial (on any of their plans)
Wide Variety of Alerts
Dark Web Surveillance
3-Bureau FICO Scores and Monitoring (depending on your plan)
Experian CreditLock (lock and unlock your credit file)
$1 Million ID Theft Insurance
U.S. Based Fraud Resolution
SSN Monitoring
Bank and Credit Takeovers
Cancel Anytime
Lost Wallet Assistance
Cons
Credit Card is Required for Free Trial
Monitoring Can Take from 48-hours to 4-days After Signing Up
Experian's IdentityWorks offers a variety of differently priced monitoring plans that range from $9.99/mo. to $29.99/mo. You can choose your plan, then customize it depending on your particular situation. For example, you can select one adult, one adult and up to 10 children, or two adults and up to 10 children. They also offer you a 17% discount if you pay annually.
All of the Experian IdentityWorks plans come with dark web surveillance, identity theft insurance up to $1 million, U.S. based fraud resolution services, lost wallet assistance, identity theft monitoring and alerts, social security number monitoring, address change verification, attempted credit inquiries, lock and unlock your Experian credit file, new credit and account alerts, large account balance changes, credit utilization, positive activity and dormant account reports, FICO score alerts, credit score tracking, FICO score simulator, and other additional FICO scores such as auto, home, and bankcard.
You will receive additional services with the upper tier plans such as social security number trace, social network monitoring, bank account and credit card takeovers, identity validation alerts, payday loan monitoring, court records and bookings, sex offender registry, file-sharing network monitoring, and 3-credit bureau FICO scores.
5. PrivacyGuard – Best Customer Service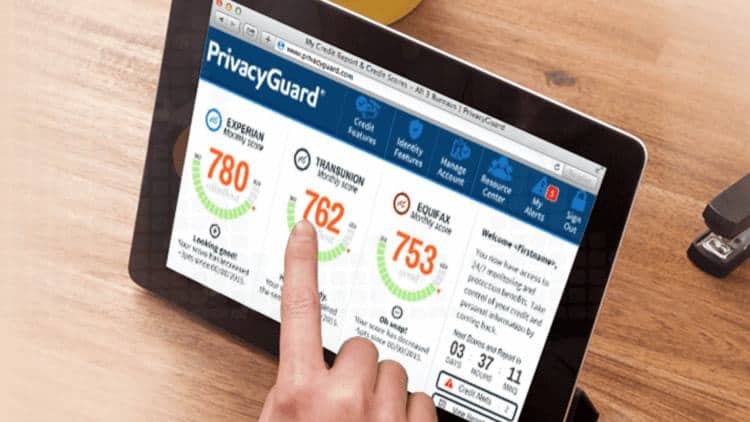 PrivacyGuard is ranked number one in customer service by Contact Center World and has recently added two new features to their lineup of services which are the mobile secure browser and the secure keyboard that both give you a little more peace of mind when it comes to browsing the internet, sharing, shopping, and banking online.
Pros
$1 Trial for 14-Days
Daily Credit Monitoring
Digital Protection App (mobile browser and secure keyboard)
Award-Winning Customer Resolution Team
Credit Report and Score Tracking Monitoring and Alerts
Credit Education Services
Triple-Bureau Credit Reports and Scores (depending on plan)
Credit Simulator
Credit Information Hotline (depending on plan)
Credit Dispute Assistance
Credit Card Protection
Social Security Number Monitoring
Public Web Monitoring
Dark Web Monitoring
Public Records Monitoring
Reduced Pre-Approved Credit Card Offers
Lost Wallet Assistance
Up To $1 Million ID Theft Insurance (with unauthorized fund transfers)
Cons
Short Trial Period
Limited Identity Protection Features (no bank account, 401k, or financial monitoring, etc.)
No Child Protection Plans
IdentityGuard has three protection plans that range from $9.99/mo. to $24.99/mo. and no child protection plans to date.
Each IdentityGuard plan comes with a mobile secure keyboard, mobile and PC secure browsing, dedicated ID fraud resolution support, ID verification monitoring, dark web monitoring, social security number monitoring, public web monitoring, annual public records report, public records monitoring, online fraud assistance, lowering the receipt of pre-approved credit card offers, lost wallet assistance, and up to one million dollars in ID theft insurance.
The other plans include triple-credit reports and scores, triple-bureau credit monitoring (daily), credit score tracking (monthly), a credit score simulator, financial calculators, and a credit information hotline, depending on the plan you select.
Features of Identity Theft Protection Plans with Credit Monitoring
The following are the most common features of identity theft protection services that include credit protection:
Bank Account Takeovers
Account fraud and credit theft go hand-in-hand. And bank account takeover is a serious matter — one that must be combated with a serious solution. The fraudster's aim is to hack into your account and drain your net worth. So many ID theft services with credit monitoring offer this anti-takeover feature that keeps criminals out of your accounts.
Pay Day Loan Monitoring
Identity theft services with credit monitoring sometimes offer Payday Loan Monitoring. This feature searches for your name across high-interest loan companies. In the event your name is detected, it's flagged and you will receive an automatic alert. Taking out loans in someone else's name is a typical tactic for criminals. Stay safe with Payday loan monitoring.
Credit Report Monitoring
Most services that offer credit monitoring also offer credit report monitoring. With this feature, your credit reports from the three main bureaus are under constant monitoring. If there's even a hint of suspicious or unusual activity — or any inquiries or changes to your credit whatsoever — you'll be immediately notified. That's good news. After all, credit is king.
Credit Score Reporting
Love it or hate it, your credit score is how lenders and others judge your trustworthiness. That's why Credit Score Reporting is a feature to look for in ID theft protection services with credit monitoring. If your score suddenly spikes sky-high, or drops into oblivion, you'll be notified right away. An unexpected change is a tell-tale sign of identity theft.
Identity Theft Insurance Coverage
Signing on with just any service with credit monitoring doesn't mean you're 100% safe. Fraud still happens. So the smart move is to get covered with identity theft insurance. Some companies put their money where their mouth is with an impressive $1 million policy. This feature could help to bail you out of attorney fees, stolen funds, you name it.
401k and Investment Activity Alerts
You saved your whole life. You do not want your savings wiped out in one ruthless act of fraud. To avoid this, find an ID theft protection service that offers credit monitoring and 401k and investment activity alerts. This suite of features monitors your accounts for suspicious activity and sends automatic alerts if foul play is detected.
Bank and Credit Card Activity Alerts
Take total control of your finances and safeguard against fraud with Bank and Credit Card Activity Alerts. A critical feature to say the least, these alerts are triggered when a bank withdrawal, transfer, charge — or really any activity — deviates from your pre-configured settings or dollar amounts. In other words, that's no dough for cyber foes.
Loan Application Monitoring
Identity theft protection companies are stacking their services with Loan Application Monitoring — a brilliant feature that alerts you when a loan application is submitted in your name. Yes, this happens all the time, and it gives a whole new meaning to the term 'loan shark.' Get this tech-forward feature that constantly monitors your credit reports for suspect loan activity.
SSN Monitoring
Another important identity theft protection feature, similar to credit monitoring, is SSN Monitoring. Your social security number is the key to your identity. So you must protect this key with a robust monitoring service that scans millions (sometimes billions!) of data points looking for your SSN. If it's found being used by anyone but you, you'll be alerted immediately.