Why Are Military Members Often the Targets of Identity Theft?
As we mentioned earlier, being in the military has some disadvantages when it comes to protecting your identity. Namely that you aren't always available to monitor certain aspects of your civilian life. You're also at a much higher risk of identity theft. But why?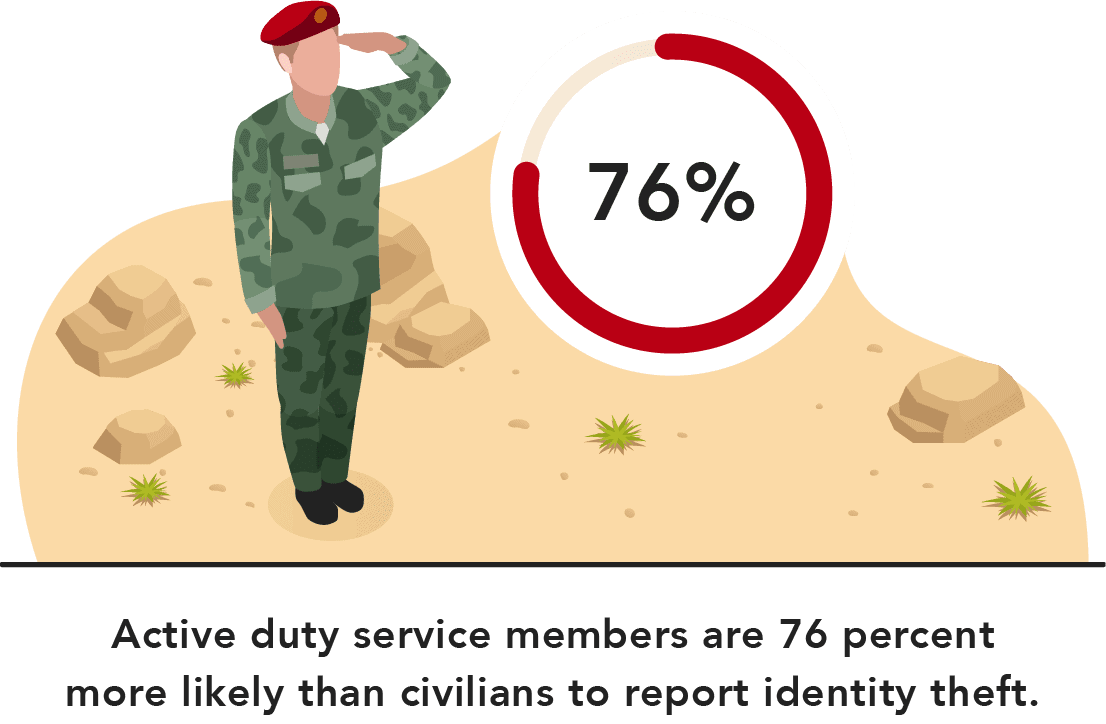 There are quite a few reasons, but one of the primary factors is that active-duty military personnel are often so far detached from their civilian life that identity thieves know their crimes are likely to go unreported. Add to that the knowledge that service members are receiving steady paychecks piling up in their accounts, and you have the perfect storm for identity theft.
It's also important to understand that the stakes are a lot higher for a member of the military as opposed to the average civilian. An identity theft incident for military personnel can have severe consequences, including the revocation of security clearances, potentially derailing entire careers. It pays to keep yourself protected.
One of the first things you should do if you're deployed is to place an "Active Duty Alert" on your credit file. This will ensure that any unusual spending while you're gone will immediately be flagged, and the credit agency will respond accordingly.
If you want to take it a step further, you could also consider having your credit files locked or frozen. This will prevent any unauthorized person from taking out a line of credit or loan in your name.
Additionally, many veterans are eligible for free credit monitoring through the U.S. Department of Veterans Affairs, as well as a program called "More Than a Number" that provides you and your beneficiaries with information on how to protect yourselves.
That said, you should absolutely have someone watching out for your best interest while you are in the field watching out for ours. That's why we recommend dedicated, professional, comprehensive identity theft protections.
What to Do If You Are Deployed and Suspect Identity Theft
If you are deployed and you suspect identity theft, you should react as quickly as possible. Before you panic, stop and analyze the situation. What type of identity theft has occurred? As you start to unpack the situation, keep meticulous notes with names, dates, and times including records of all your actions.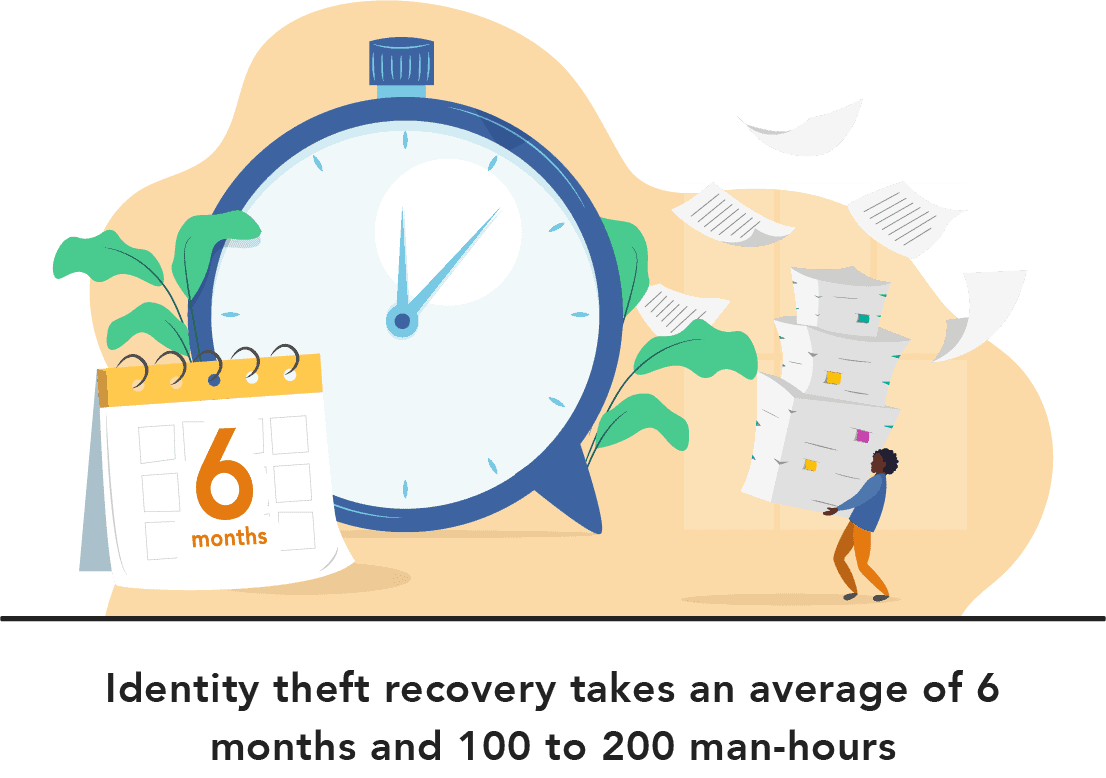 If you've invested in an identity theft protection service, contact them first, as their resolution specialists will give you direction based on your specific situation, and they'll handle a lot of the legwork for you.
That said, here are the general, rule-of-thumb steps you should take. Note, however, that every identity theft incident is different, and your specific needs might deviate from this list.
General Steps to Identity Theft Restitution
Place a fraud alert with one of the three national credit reporting agencies, Experian, TransUnion, or Equifax. Once you put a fraud alert on one credit bureau they will notify the other two, and all three will add extra layers of scrutiny to all new credit inquiries.
Check every one of your financial accounts for fraudulent activity and closely review all three of your credit reports.
File a report with the authorities, and contact any organizations where fraudulent activity occurred.
File a complaint with the Federal Trade Commission (FTC).
Check your computer and mobile devices for viruses and malware.
Fill out the Federal Trade Commission's ID Theft Affidavit to secure your proof of identity. This will be important in proving that you are who you say you are — probably for years to come.
After an identity theft incident has occurred, it could take hundreds of hours to straighten everything out, and this process could take years. The good news is, if you have a solid identity theft protection service working for you, they will take care of most (but not all) of this for you.
If you are in the military and are frequently on active duty, understand you're a preferred target of identity theft. You really can't afford to be without protection. Investing in an identity theft service like the ones mentioned above is your best possible option to protect your military and civilian life with as little disruption as possible.
Features of Identity Theft Services for Military Personnel
It's particularly important for military personnel to have the very best identity theft protection with all the right features, especially since they are a preferred target for identity thieves. Therefore, consider taking some time to learn and thoroughly understand all the different options available to you. Then compare those options to narrow down which service best fits your particular needs. This is the only way you will be able to make an educated decision about which service is right for you.
Here are some of the most common features of identity theft services for military personnel in 2023.