Equipment
Like a lot of home security companies, Vivint offers three types of cameras. However, it was the first company to come out with a doorbell camera in 2015. That forced its competitors to raise their game as well or get left in the dust. In addition to the doorbell camera, you can also choose from the Ping indoor camera or a standard outdoor camera.
Outdoor Camera
There's lightweight, and then there's Vivint's outdoor camera. It weighs only 7 ounces, and that includes the bracket and cables. 112-degree diagonal field of view includes night vision that extends nearly 40 feet from the camera base.
It will also work in almost any climate from Arizona to Maine, as it's designed to function in temperatures as low as -4 degrees and as high as 122 degrees.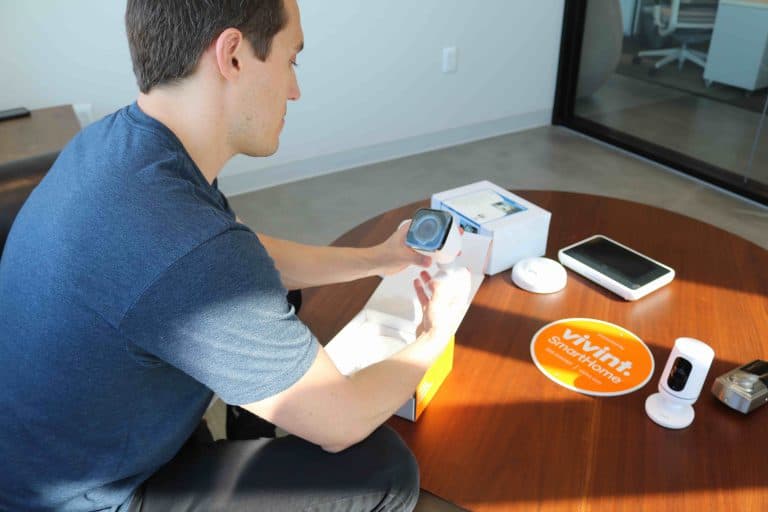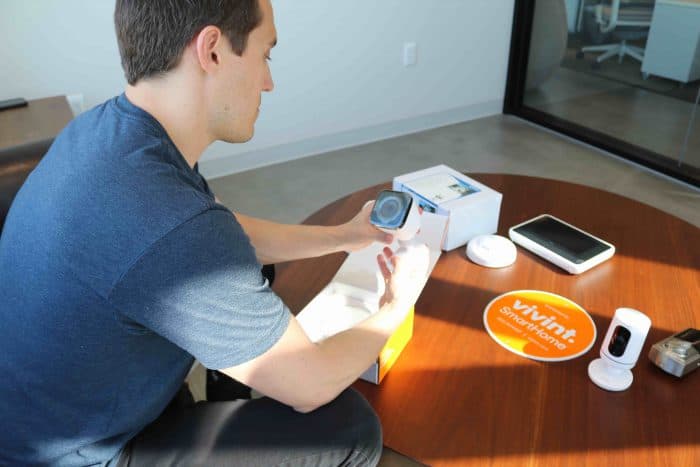 Ping Indoor Camera
Vivint bills this as the "world's first two-way indoor camera." The 10x zoom capacity is ideal for zooming in on what's happening with your kids, elderly parents, or even pets. The Ping weighs 1.05 pounds but still transmits images in full 1080 p HD. The 155-degree horizontal view and the 80-degree vertical view work in perfect harmony to give you the most comprehensive views possible.
Another unique feature of the Ping is the "press to talk" button. If you're out of the house and family members want to talk to you, there's no need for them to find a cell connection. Instead, they can press one button and instantly connect to you through your mobile phone.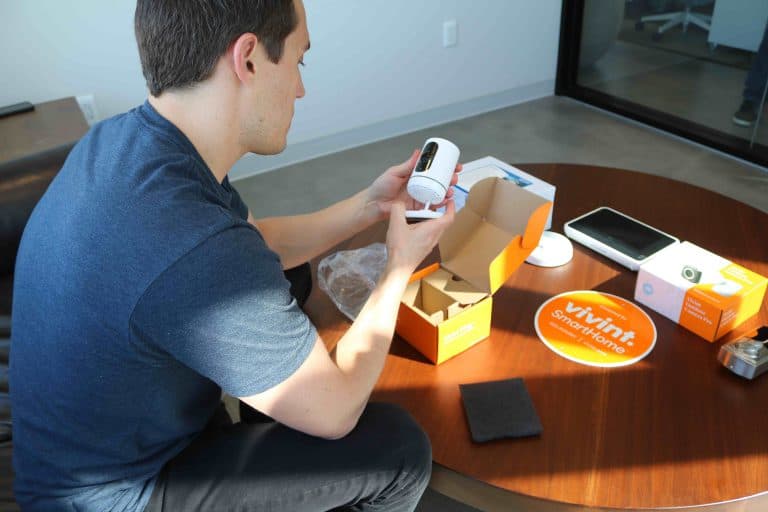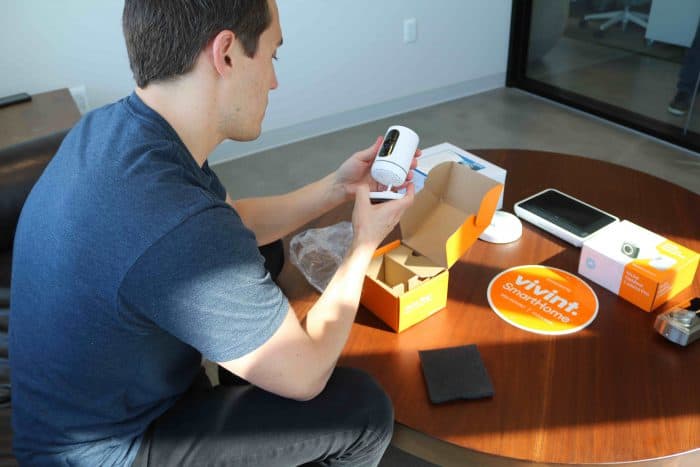 Doorbell Camera
Peepholes are so last century. Vivint's doorbell camera gives you access to one-way video without having to squint through a tiny hole in the front door. Don't recognize the person on the front porch? You can use the two-way talking to communicate. With any luck, they're coming by to deliver a present instead of religious tracts. The camera's 180-degree field of view removes any guesswork from answering the door.
The doorbell camera also has smart visitor detection. What's smart visitor detection? It means you'll get a message on your phone saying, "Someone's at the door" only if a living, breathing human is outside your door. It won't be triggered by a squirrel or even a stiff breeze from the east. You won't need to scramble to get the door if there's not actually someone out there waiting for you.
Another cool feature of the doorbell camera is the ability to open or close the garage door from anywhere as long as you have your smartphone app. If it starts raining, you can protect your garage from the elements in a matter of seconds. If a kind neighbor texts you to say that your child left their new bike outside again, you can open the garage door, then watch from your phone as they wheel the bike inside.