Overview
The Floodlight Cam provides for one, two, three, or up to four floodlights along with a security camera. Designed to provide users with the ability to capture video, sound an alarm, and flood an area with ample, bright light, it allows for users to have more access to what is happening in their home, in their yard, around the corner, or down the driveway. The Floodlight Cam can be added to the company's Ring Doorbell system.
Features & Technology
Crystal-Clear HD Video
A key to the Ring Floodlight Cam is its ability to cast a lot of light into an area quickly. What makes it even more valuable is the clear HD video. It is very easy to see just who is standing in the light.
Bright, Powerful Lights
The System comes with two built-in floodlights. These are large, LED lights. This makes it possible to gain a clear perspective even on the darkest night.
Siren Alarm
Not only do you get to shine the light on the individual in your driveway, but you also get to activate a siren alarm. Designed to encourage people to get away from the home, it comes in with a whopping 110-decibel siren
Field of View
A nice benefit of the Ring Floodlight Cam is that it offers a lot of flexibility in where it can see. With a 140-degree field of view, it is capable of picking up motion in a variety of areas, even around corners. Blind spots are less likely to get in the way of you seeing who is there. It offers customizable motion zones and allows you to set a schedule of when to start monitoring those areas.
Object Detection
The Floodlight Cam also features dual sensors. These sensors, as noted, are very good at picking up motion across a large area. They are also able to tell the difference between a person and an object.
Ease of Use
Overall, the Ring Floodlight Cam can be an easy install. Those the system is hardwired into the home, it does not necessarily require additional wiring installation. Rather, the company recommends that users replace their existing floodlights with it. The system connects directly to a junction box.
The app-controlled feature makes the entire system easy to use. With the app in place, or when using desktop access, a user can turn the lights on and off, creating a flashing look. They can also zoom into the area to improve the focus. It is also possible to activate the alarm when needed. This allows for a lot of flexibility in the way it is used, but also makes it a very easy system to control no matter where you are located.
Customer Service
Ring's customer service is very good most of the time. The system is reliable to use, but if there is any concern, the company offers 24/7 support. They also provide a more extensive plan for those who need one-on-one help with setup or management of their system. Customer service is routinely reliable, easy to use, and quick to answer.
Value
The Ring Floodlight Cam is a versatile tool. It costs $249 to purchase the basic system. And, there is a $30 or $3 per month fee for the cloud storage. The storage allows for the recordings to be maintained for 60 days. Overall, for someone who wants greater access and more range of view, this can be a very good value overall. For those who may not need ample coverage in areas such as the driveway or around the home, it may not be as worthwhile as a simple Ring Doorbell system. There is also a Protect Plus plan available that adds more value to the product by providing an extended warranty.
Equipment
Deluxe Kit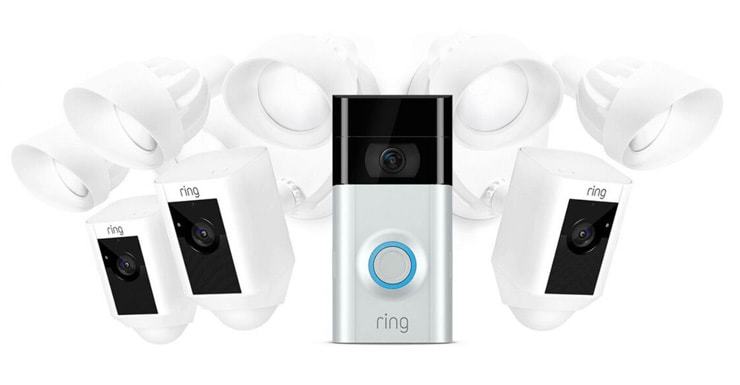 Those who wish to add a new Ring system may wish to use the Deluxe Kit. It comes with the Ring Video Doorbell 2 along with three Floodlight Cams.
Floodlight Cam Packs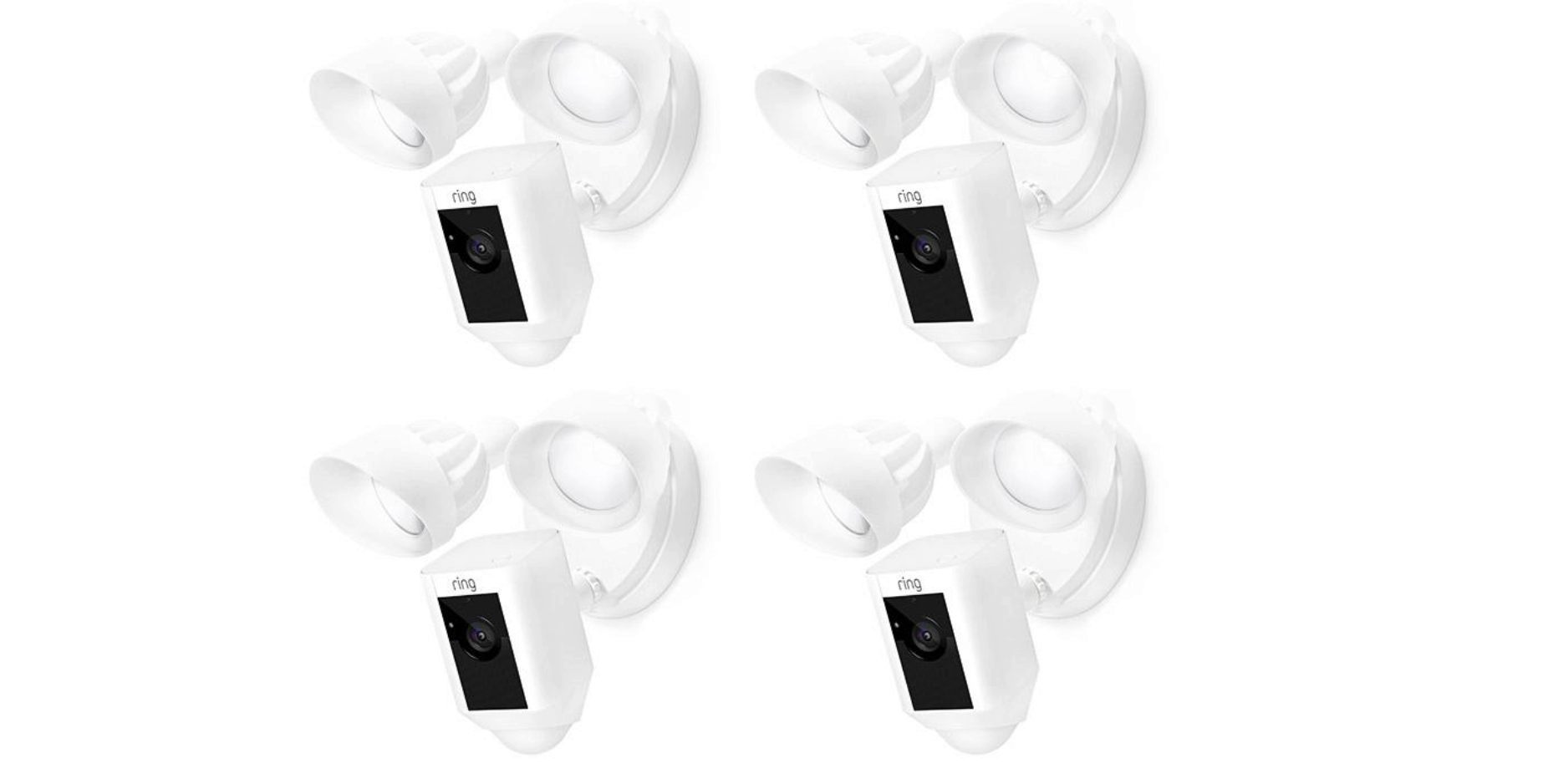 The company also sells a four-pack of Floodlight Cams. These are hardwired security floodlights. With a four-pack, it is possible to place multiple systems throughout the home.
Summary
Overall, the Ring Floodlight Cam is an excellent investment for those who are looking for reliability and overall ample control. For areas that are dark, such as in a countryside area or those who want to be able to see across the yard, this is a very good investment to consider.