Getting to Know Ring
Ring got its start as a smart doorbell company, but it naturally expanded into other home security products over time. They took what they learned from the usage of the video doorbells and started developing natural complements to this equipment. Home security cameras and a comprehensive security system are the result of this work.
Ring products work without a monthly subscription or you can opt for the low-cost premium plan for additional features. The upfront cost is more than many security companies as these plans don't include any hardware, but the price balances out in the long-run.
The Ring app is available on more platforms than many home security apps, including mobile and desktop devices. DIY installation is straightforward and dual power options for many of the products ensure that the home security system is always available.
The Lineup of Features and Tech
Instant Alerts
Anytime someone activates one of the motion sensors on your Ring devices or they press the video doorbell, you get a notification sent to the app. You can switch to the live-view to assess the situation and determine the best plan of action.
Two Way Talk
Answer people at your door without being anywhere near it. Whether you want to greet guests or scare off someone trying to break in, this is a handy feature with all of the Ring devices.
Customized Motion Sensors
False alarms can make it frustrating to use a home security system. You can customize the motion sensor zones on your Ring device, so it's covering the areas that are most important.
Infrared Night Vision
Get a clear view outside your house even in the middle of the night with infrared night vision.
Multiple Power and Installation Options
You have a lot of flexibility when it comes to the connection options for your Ring devices, allowing you to use them as a homeowner or a renter. Solar, battery and hardwired devices are all available.
Neighborhood Watch
One of the most interesting features of the Ring service comes through video sharing. You can choose to share videos locally with other Ring users in your neighborhood. Since many criminals are trying to find multiple targets in a neighborhood, showing this video to your neighbors may help stop their activity.
Support for Mobile and Desktop Devices
Most home security systems that send notifications to an app only support mobile devices. Ring also sends notifications to Windows 10 and Mac computers, allowing you to use the device that is most convenient for you.
Camera Previews
View recent snapshots from all Ring devices in the Ring app. Control device features from a single, easy to use dashboard.
Event History Timeline
All events recorded from Ring devices can be viewed in the Ring app by scrolling back in time.
Is it Easy to Use?
Ring devices and home security systems are easy to set up. You don't need a professional installation team to help you with most of the devices. In the case of hardwired equipment, you may want to consider bringing in an expert so everything is properly connected to the existing wiring.
The app has a straightforward and streamlined user interface. Moving between Ring devices, accessing stored videos, watching the live cameras and communicating with two-way talk is easy.
The Customer Service Experience
An extensive self-service section on the website acts as your first stop for customer service. Ring also has phone and live chat support available for your questions. The company offers a reasonable amount of resources for customers who are trying to figure out their home security system.
Ring also offers a premium support service for $39.95, called Ring Assist Plus. You get a VIP support hotline to get instant help, access to the highest tier agents, a 2-year extended warranty and lifetime free part replacement. The last two benefits apply to all Ring devices that you purchase.
Stacking the Value
You may choose to buy Ring home security hardware and not get a monthly plan to go along with it. The basic features of the devices work fine, but you'll only be able to view the live stream. You also can't automatically alert 911 if you end up having an emergency.
Ring has two paid plan options.
The Protect Basic covers video recording storage. You get 60 day storage for your Ring videos, the ability to review videos even if you miss the alert, and video sharing functionality. It costs $30 per year or $3 per month per Ring device.
The Protect Plus plan is a good fit if you want to use a lot of Ring cameras, as it covers unlimited devices. You get all the features of the Protect Basic plan, along with a 10 percent discount on Ring hardware, and an extended warranty. You pay $100 per year or $10 per month.
| Ring Protect Plan | Number of Cameras | Monthly Plan Cost | Annual Plan Cost |
| --- | --- | --- | --- |
| Protect Basic | 1 | $3.00 | $30.00 |
| Protect Plus | Unlimited | $10.00 | $100.00 |
You get a free 30-day trial to test out this service and see whether the features are worth the low monthly cost. It's worth mentioning that plans automatically renew after the chosen period ends.
A Ring home security system can get pricey, as you need to pay upfront for the devices. The plans are straightforward, so you won't run into any confusion there. The low monthly cost of the plans makes the premium features accessible for any budget, especially if you only have one or two Ring devices. The real question is whether Ring offers enough value compared to the other systems on the market. If you're willing to take a more DIY approach with installation and you don't mind a lack of home automation features, then the Ring is a contender.
The Goods
Alarms and Sensors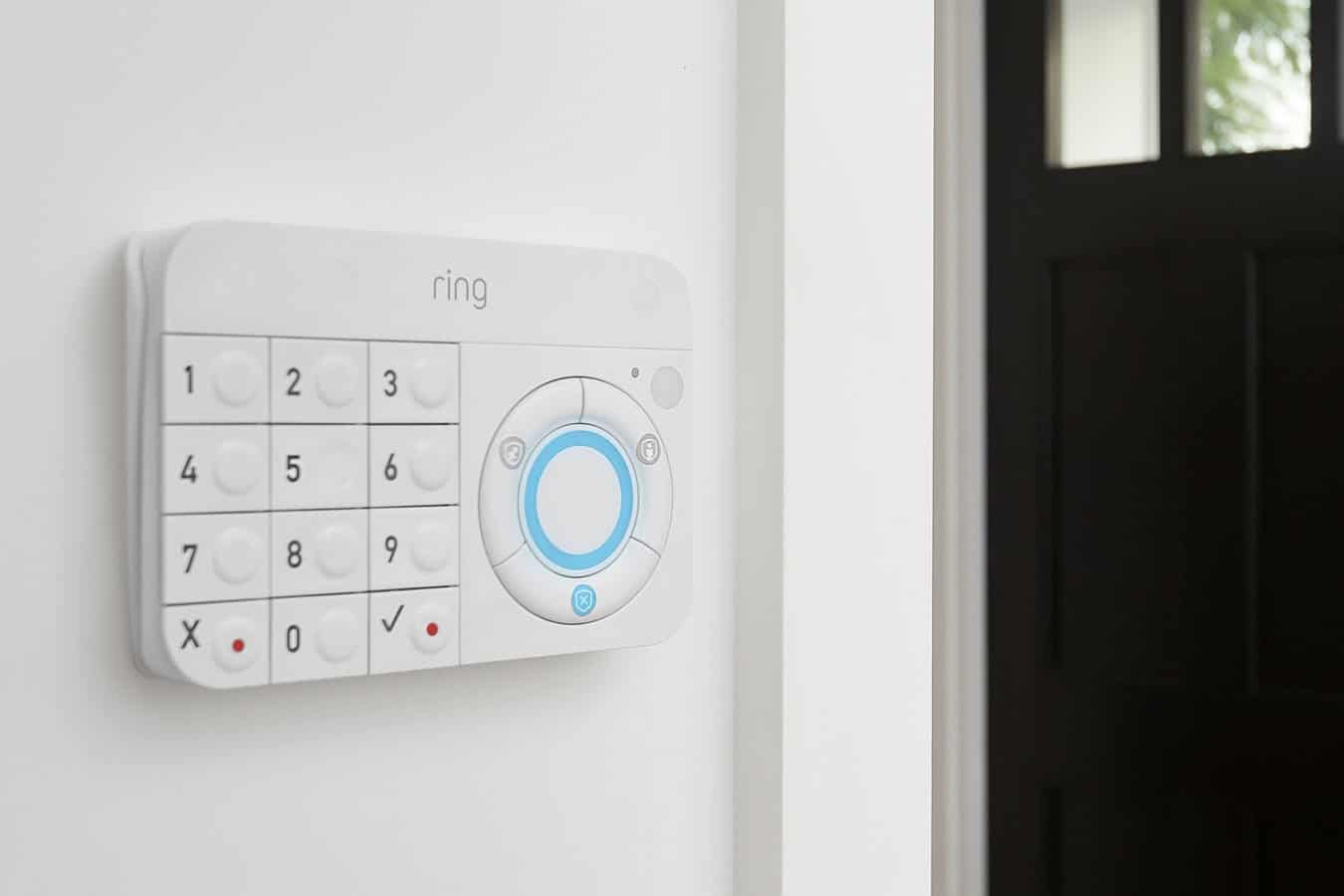 Ring has recently introduced a complete home security system solution, Ring Alarm, that works well on its own or in combination with other Ring products. The Alarm Keypad is $50 and allows you to quickly arm and disarm your system when needed.
The Alarm Flood and Freeze Sensor is $35 and tracks whether you have freezing temperatures inside your property or floods. If it detects one of these conditions, you receive a mobile alert so you can quickly react. This option is ideal for tracking conditions at vacation homes and other remote properties.
The Alarm Smoke/CO Listener is $35 and gives you mobile notifications if it hears your other smoke and CO detectors going off.
The Alarm Contact Sensor is $20 and sends you alerts if a door or window opens up.
The Alarm Motion Detector is $30 and looks out for movement indoors. If it detects anything, you get an alert sent to your phone.
The Alarm Range Extender is $25 and helps you cover more ground with your Ring security system. Sensors, keypads and motion detects can be farther away from the base station with this accessory.
The Alarm Indoor Security Kit is $199 and gives you a complete starting bundle to protect your home with. It includes the base station, alarm keypad, motion detector and alarm contact sensor.
Video Doorbells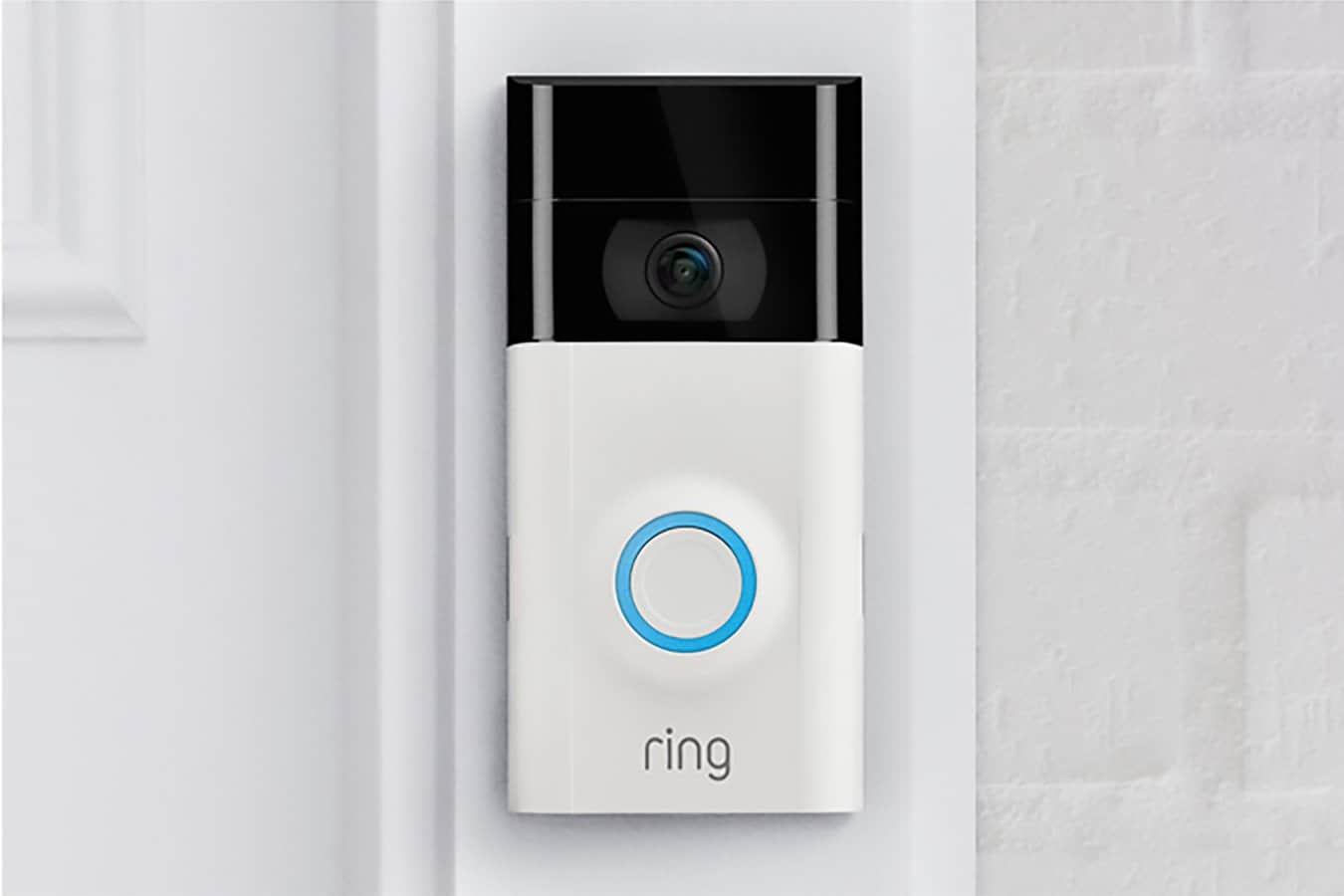 The video doorbell is what Ring is known for. This smart doorbell and home security camera lets you answer people at your door remotely and keep an eye on what's going on at your house. You get alerts whenever someone pushes the doorbell or when the motion sensor registers activity. The live view shows you what's going on and two-way talk lets you communicate through the device. It holds up well in many conditions with its weather-resistant design. Ring's video doorbells are also equipped with night vision.
The original Ring doorbell has 720 HD video and costs $99.99. You can power it with a rechargeable battery pack or hardwire it to your home's doorbell connection. The second version of the video doorbell costs $199, comes with a rechargeable battery pack, two faceplates, and has an improved 1080HD video quality.
The Video Doorbell Pro is $249 and offers an ultra-slim style with four customizable faceplates. This 1080HD video home security device blends in with the rest of your exterior fixtures. You can only use your doorbell wiring for this model.
The Video Doorbell Elite is $499 and is the slimmest Ring Video Doorbell model. It's flush mounted for a a seamless look and uses a Power over Ethernet connection so you don't need to rely on a Wi-Fi connection for your video streaming. This device works with a standard junction box.
Ring vs Ring Pro
If you are considering a Ring doorbell, you are probably trying to decide if you want to purchase the original Ring video doorbell or the Ring Pro doorbell. If that is the case, we can help. Check out our Ring vs Ring Pro comparison here.
Security Cameras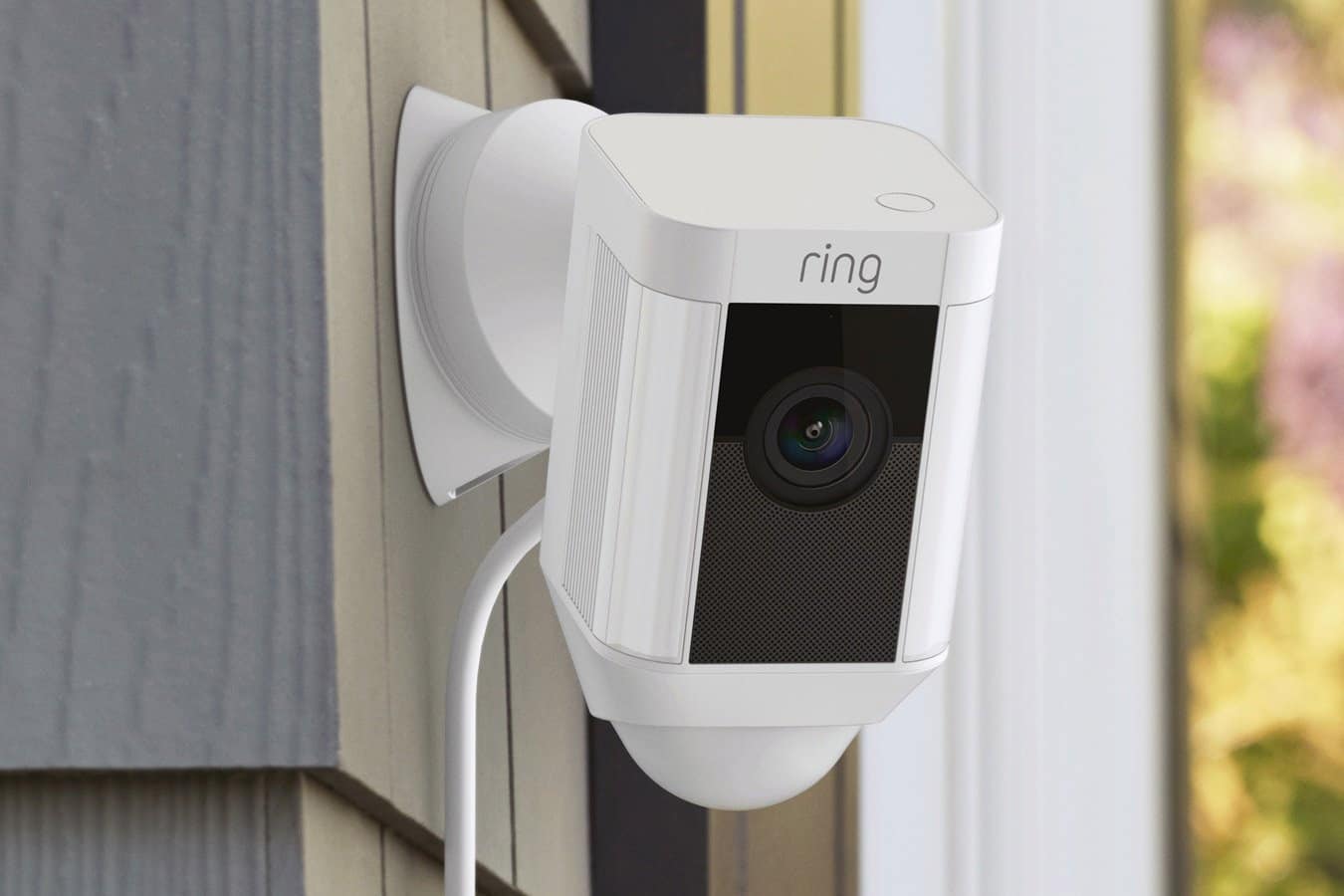 Ring also offers traditional security cameras to add to your home security configuration. They feature custom motion sensors, strong motion sensing technology and multiple power options to fit your requirements.
The Spotlight Cam Battery costs $199 for 1, $348 for 2, $479 for 3 and $599 for 4. It records in 1080HD, has LED spotlights, uses a rechargeable battery for power and comes equipped with a 110-decibel siren. Since it's completely wireless, you can install it nearly anywhere on your property.
Protect every corner of your home with Spotlight Cam Battery, a versatile wire-free HD security camera that lets you see, hear and speak to anyone on your property from your phone, tablet and PC. If you prefer a hardwired version, the Spotlight Cam Wired has the same design and features at the same price.
Prefer solar power? The Spotlight Cam Solar is $229 and connects to a solar panel for continuous power.
The Stick Up Cam is another addition to the Ring lineup that offers flexible usage and placement throughout your home.
Finally, the Spotlight Cam Mount is $249, has three options for mounting it to your home, works with your existing outdoor electrical boxes and delivers the powerful features that the other versions of the Spotlight Cam offer. This device includes 3 brackets for flush mounting it.
The Ring Floodlight Cam gives you the maximum amount of illumination when activity is detected. You can purchase this device at $249 for 1, $448 for 2, $649 for 3 and $849 for 4. The two LED floodlights make it impossible for someone to sneak around without getting a clear view of them. The Floodlight Cam uses two sensors for detecting people and objects, with an ultra-wide angle field. You can zoom and pan with the camera for a closer look if you're not sure what you're seeing.
Accessories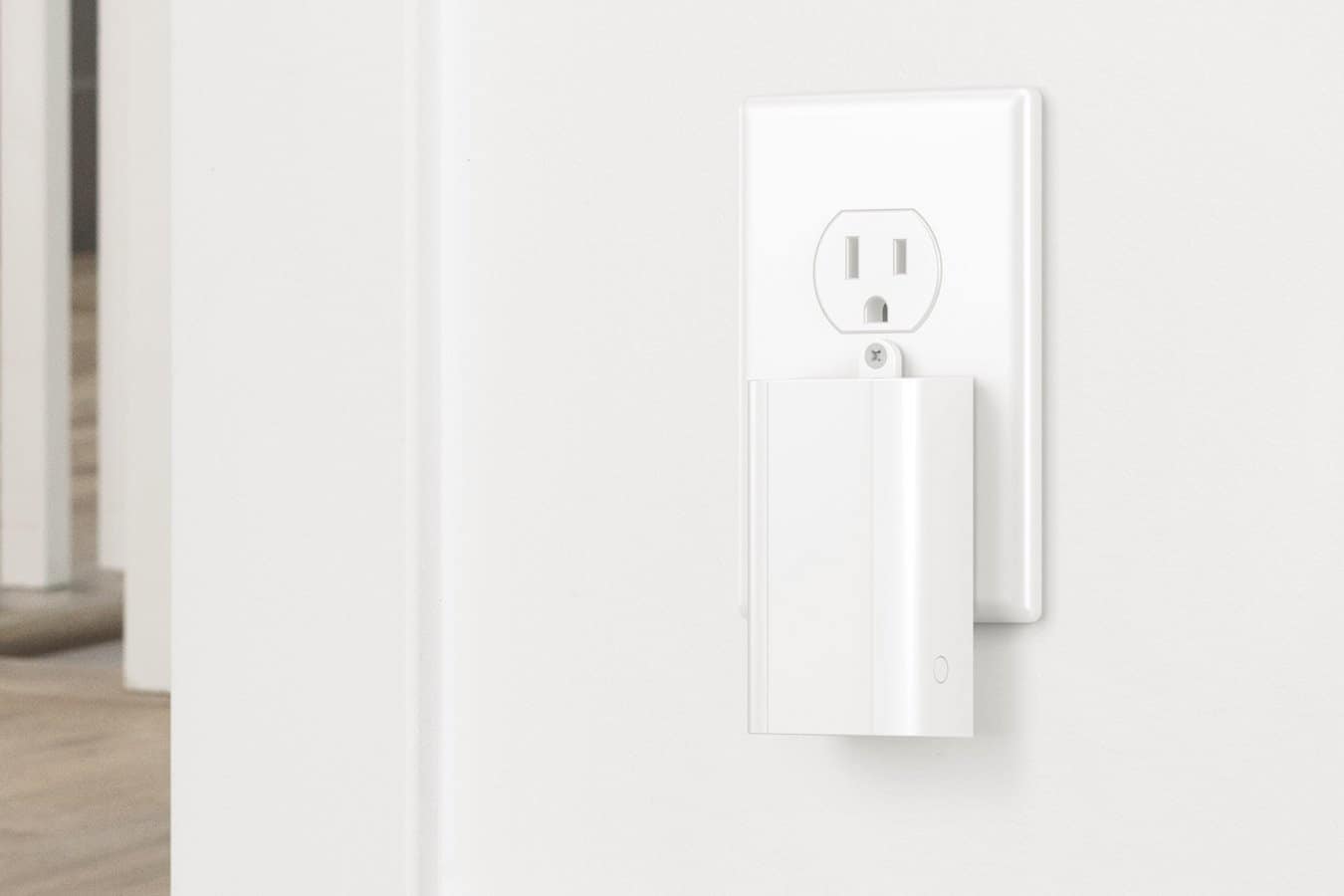 Ring offers a range of accessories to go along with the video doorbells and security cameras.
Quick Release Battery Pack: Get another battery pack for the Video Doorbell 2 and Spotlight Cam Battery for $29
Solar Panel: You can get solar panels for the Spotlight Cam Battery, Video Doorbell and Video Doorbell 2. It costs $49.
Ring Chime Pro: For $49, you get a Wi-Fi extender and an indoor chime that lets you know when you have Ring notifications. This accessory is particularly useful if you have a lot of Ring devices in a larger home, as it helps you eliminate Wi-Fi dead spots that could prevent important notifications. You can change the alert tone, adjust the volume and put it on a Do Not Disturb mode. If you just want the chime capability without a Wi-Fi extender, the Ring Chime is $29.
Solar Security Sign: Let the world know that you have a Ring security system protecting your home for $49. It's weather resistant and lights up, powered by solar.
Mounting Kits: You can get corner and wedge mounting kits that angle your Video Doorbell, Video Doorbell 2 or Ring Pro for better visibility. These kits start at $19.
Silicone Sleeve: You can help your security cameras blend in seamlessly by adding a weather resistant silicone sleeve.
Pro Retro Fit Kit: You can hide the mounting hardware of the original Video Doorbell with this $10 kit. It's designed to upgrade your mount for the Ring Pro.
Plug-in Adapter: Plug your Video Doorbell Pro into power with this $29 adapter.
Hardwired Transformer: Connect the Video Doorbell Pro into your hardwired doorbell system for $29.
Replacement Parts Kit: If you have a part fail on your Ring products, you can pick up a spare parts kit for $20 rather than replacing the entire device.
The Last Word
Ring offers a flexible home security system with a lot of accessories and configuration options. You don't need a monthly service plan to use Ring devices, although the plans are incredibly affordable. Ring doesn't have a lot of advanced security features, so it's best if you're looking for a bare bones system with a few unique features.
Questions to Ask When Considering a Ring Doorbell
Does Ring work with Alexa?
Yes, Ring works with Alexa. This is the most direct option for connecting your Ring device to any type of home automation. Connectivity with Google Home and Apple HomeKit are more limitedly available.
How does the Ring doorbell rate for security?
Ring is known for its high-quality home security equipment. It has also developed a strong following for its high-tech features. Because you can link professional monitoring and have both indoor and outdoor monitoring, Ring rates highly for security overall.
Will Ring work with the Echo Show?
Yes, Ring works with the Echo Show. The Echo Show is an Amazon device that uses Alexa for voice commands. Most Ring models connect with Alexa, creating a seamless process to see who is at your front door using the Echo Show.
Does Ring have a monthly fee?
Yes, Ring has an optional monthly fee. There are several plan options available. The basic plan fee is $3 per month, or an annual plan costs $30.
How long does the battery last on a Ring doorbell camera?
The battery on a Ring device will typically last between 6 and 12 months. This depends on the model and how frequently it sends notifications. Ring states that the battery will provide about 1,000 notifications before requiring replacement.
Can you hear a Ring doorbell inside the house?
Yes, you can hear the Ring doorbell inside your home if it is connected to where your traditional doorbell was located. You can also connect it to the Ring Chime. This is a wireless unit that you can place in your home that has sounds if the Ring is depressed.
How long are the videos stored on a Ring doorbell?
Ring stores videos it captures for up to 60 days. This includes all instances in which the doorbell is pressed as well as all motion-triggered events captured on camera.
How many phones can I connect to my Ring doorbell?
You can connect multiple devices to your Ring doorbell camera. To do so, download the Ring app onto the device you wish to use. The company does not limit how many times you can do this or on which devices you can use it.
Is the Ring doorbell wireless?
Yes, some Ring doorbells can be wireless. There are some models that need to be hardwired into place.
Is the Ring Weatherproof?
Yes, Ring doorbell cameras are designed to be weatherproof. However, they are not waterproof. They need to be used properly within their provided housing to maintain this type of protection.