Overview
Ring's stated mission is to reduce crime in neighborhoods. All of the products and services that they create revolve around this fact. The company got its start with the Ring Video Doorbell, after the founder Jamie Siminoff realized that he couldn't have the best home security when he was unable to hear and answer his doorbell from remote parts of the home. He actually took this invention to ABC's Shark Tank, which helped to kick things off. The company was purchased by Amazon in early 2018.
Due to the success of the original product line, Ring has moved into other areas such as a full home security system called Ring Alarm. It builds off of the features that made the Ring Video Doorbell such a success, coupled with an affordable paid plan that gives you the opportunity to choose your level of service.
Features & Technology
Ring App
You have all of your alerts on your smartphone or tablet with the help of the Ring app. It connects to every Ring device at your home so you'll get notifications from all of them. This single dashboard view gives you a complete picture of your home environment.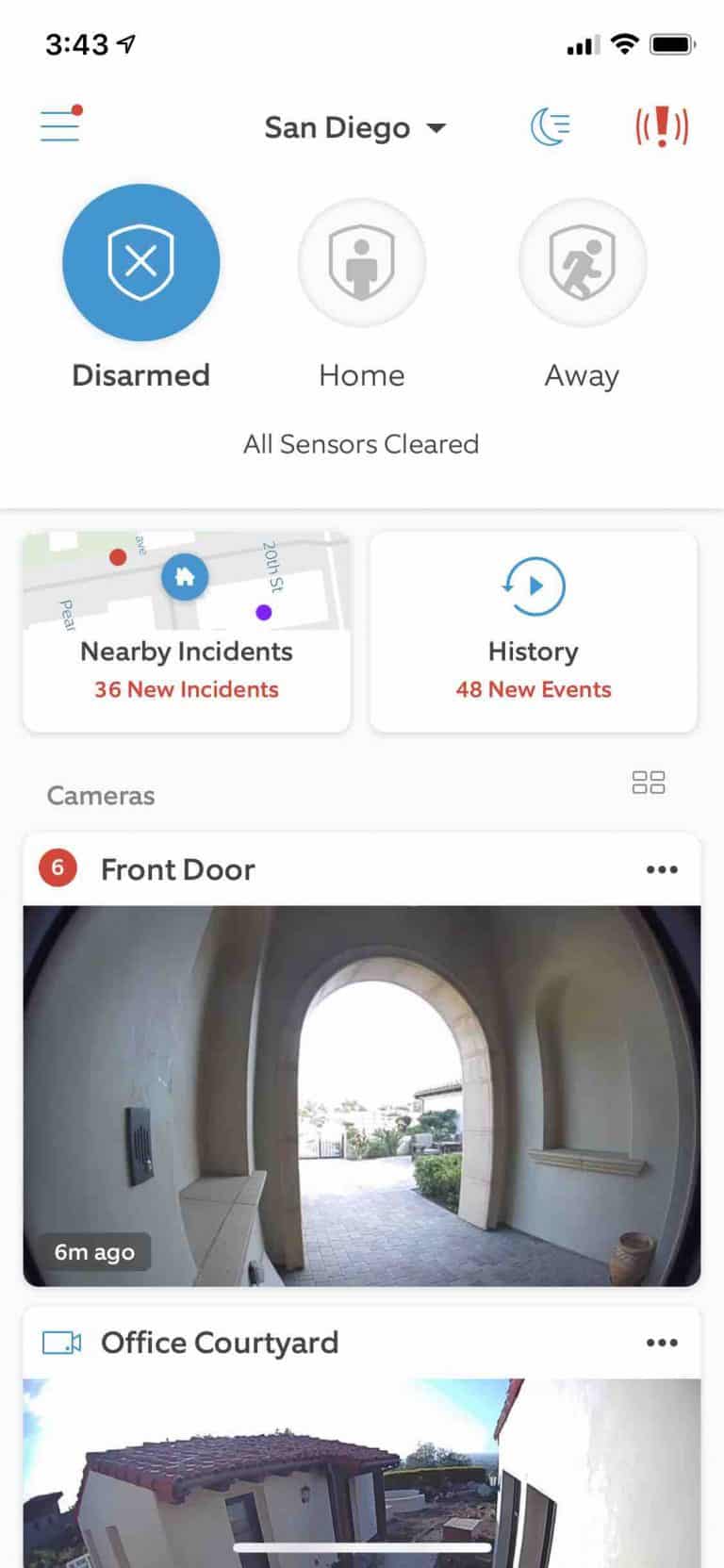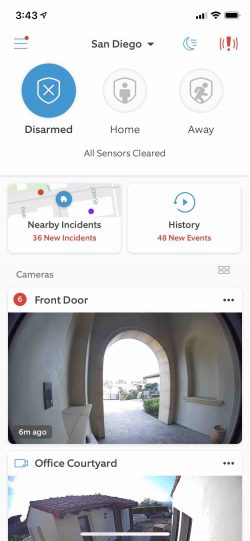 Smart Connections with Third-Party Devices
Ring has a significant reach in the smart home automation market, so you can find third-party devices that are compatible with the Ring Alarm system, as well as Ring's products such as their video doorbell.
Customizable Home Security
You can customize your Ring Alarm system easily with extra sensors. When you're dealing with an unusual arrangement or you have a large home to protect, being able to seamlessly set things up as needed is an excellent feature.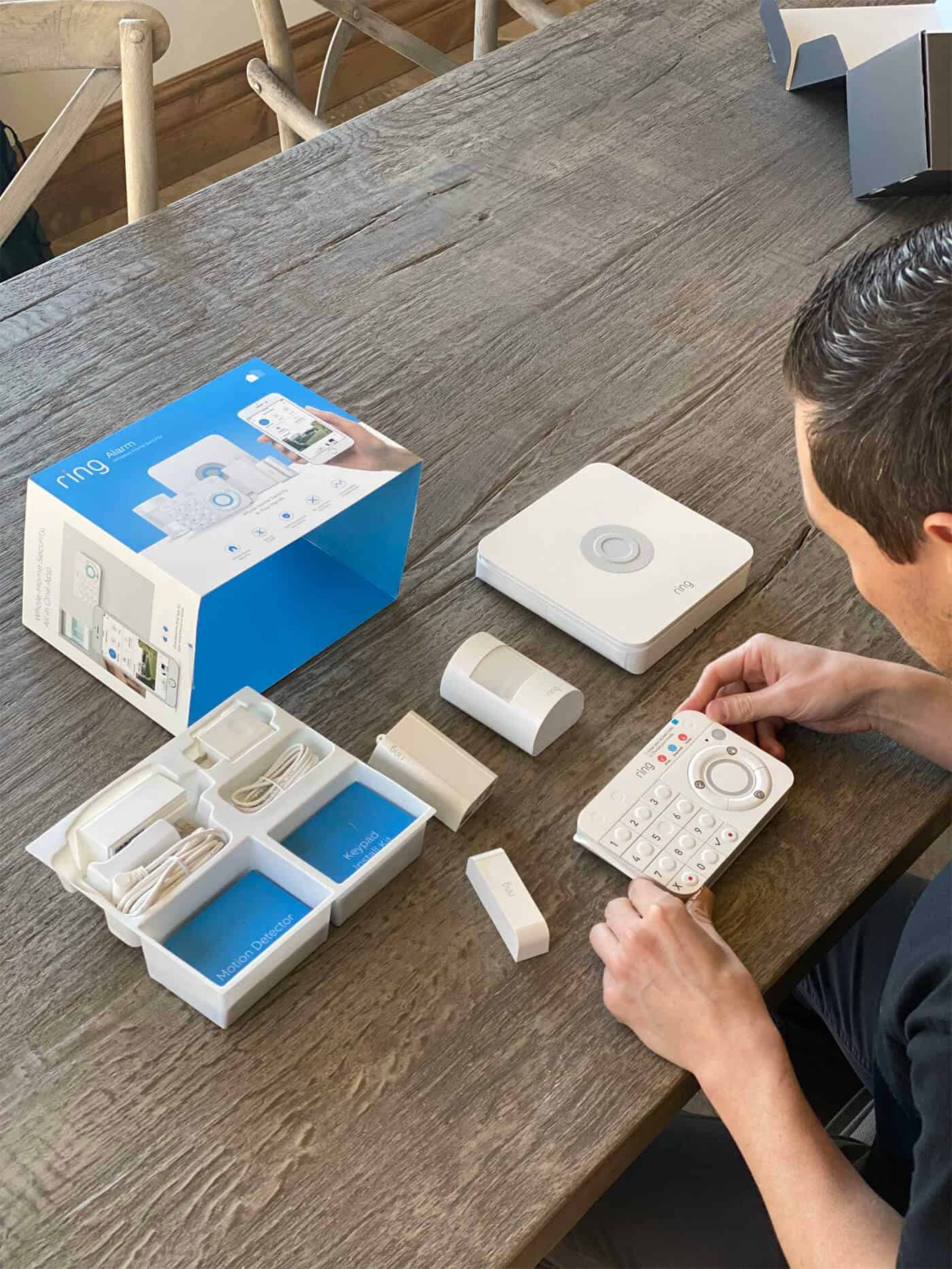 24 Hour Battery Backup
Don't worry if your power goes out – your Ring Alarm protects you with a battery backup that lasts a full day following an outage.
Cellular Backup
The Ring Protect Plus Plan gives you a cellular-based backup signal in the event that you lose access to the internet.
Ring Neighborhoods Beta
This feature helps your entire neighborhood become safer, thanks to Ring technology. You can share videos with people who are located nearby, allowing you to get a more complete picture of what's going on in the neighborhood.
Two Way Conversations
You can address the people that you see on camera via the Ring app or your computer. You can drive intruders away and welcome in guests even if you aren't present at home.
Home Automation
Ring Alarm's base station doubles as a smart home automation hub and integrates with both Z-wave and Zigbee devices.  Popular integrations include voice control with Alexa, access control for smart locks and cameras that record when your alarm is triggered.
Professional Monitoring
Professional monitoring is offered with a Ring Protect Plus plan for as little as $100 a year.
Ease of Use
Ring Alarm is designed to be easy to install and use. If you need help with this process, you can connect with Ring to get a walkthrough of the process via phone, email or live chat.
Customer Service
Ring has mixed reviews on the quality of its customer service, but the company does offer useful resources for getting assistance. The customer self-service hub makes it simple to find the topics that are directly relevant to your device or service. You can access frequently asked questions, tutorials and other information to help you use your products.
If you need to talk to customer support directly, you can use live chat, email, and the phone to connect with the experts at Ring.
Value
Ring Alarm does not have long-term contracts, nor does it charge you for cancelling your service or moving. You have a limited warranty on equipment parts and theft protection. The purchase of a Ring device automatically enrolls you in the free plan. You can view your stream at any time and you have a one year warranty. You get alerts at important events and motion detection, a custom zone configuration, and two-way talking with visitors and intruders
Ring Basic
The Ring Basic plan only covers a single Ring doorbell or security camera. It builds off of the free plan by giving you video recording of your Ring and Motion alerts, as well as the Live View events for 2 months. You can save these videos and share them. Ring basic costs $3 per month or $30 annually and automatically renews at the ends of the period.
Ring Protect Plus
The Ring Protect Plus plan gives you 24/7 professional monitoring, cellular backup in case you lose your internet connection, exclusive discounts when you make purchases through Ring.com, and all the features of the lower tier plans. Ring Protect Plus costs $10 per month or $100 annually and automatically renews at the ends of the period.
If you're dissatisfied with your Ring device or service, you can request a full refund within 30 days. You do, however, need to pay for return shipping.
Equipment
Alarm Security Kit
The Ring Alarm security kit requires an upfront payment; then you can choose whether or not you want to add a paid subscription plan to it. This kit comes with the base station, which acts as a hub for all of your Ring Alarm devices. You connect it to your home network via wireless or wired Internet. This base station supports all Ring devices, as well as compatible third-party devices that use Z-Wave technology. The base station siren is 104 decibels and the device can function for 24 hours on battery backup power. If an intruder smashes the base station during the entry delay period, it still functions. You control the functionality of this device via the iOS or Android app, or through the alarm keypad. The Ring Alarm kit costs $199.00.
All Ring Alarm Security Kits come with a free 30-day trial of Ring Protect Plus. After that you can opt-in for only $10 a month or $100 a year.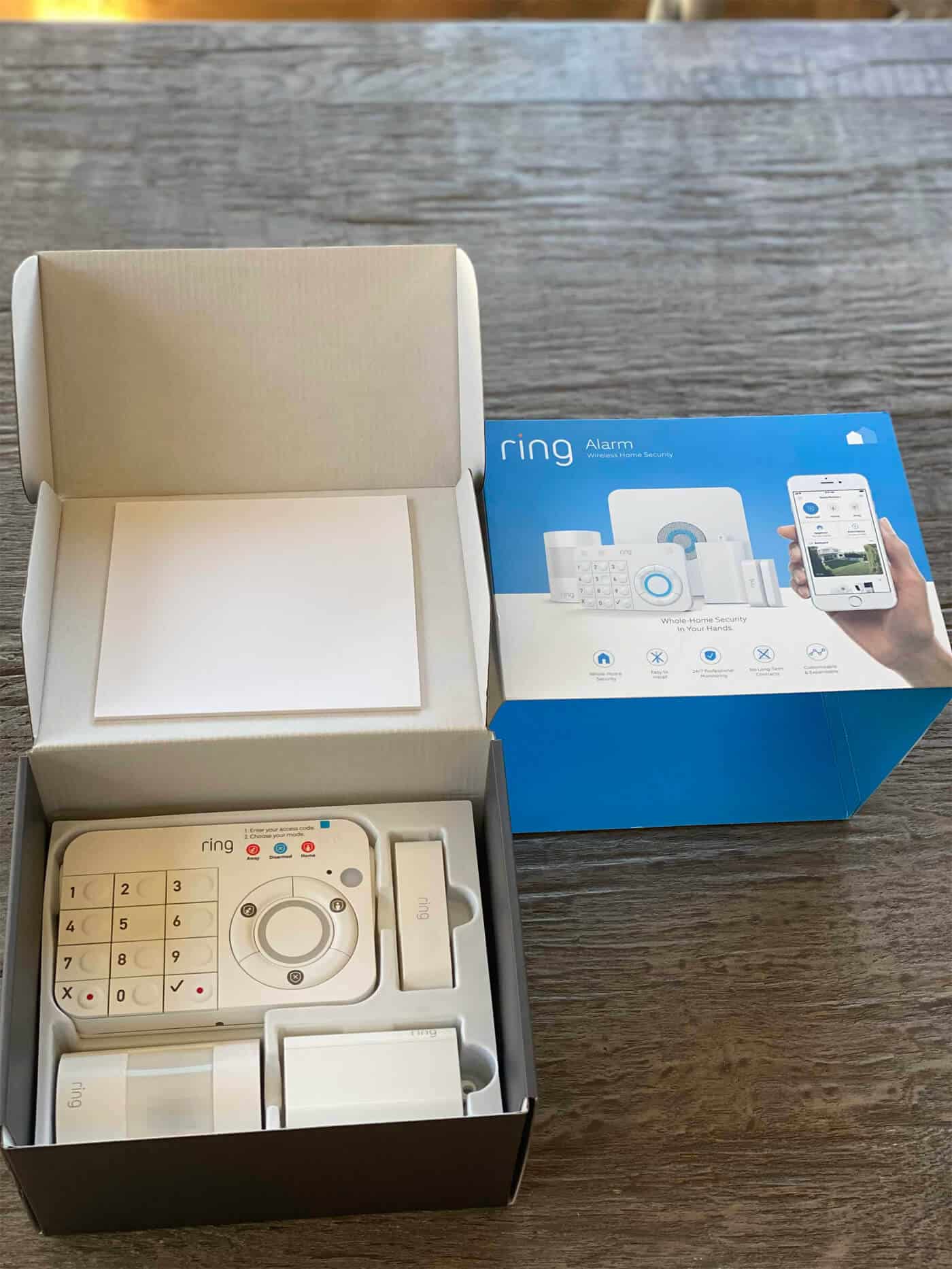 Keypad
You can set your Ring Alarm system to Disarmed, which turns off your sensors, Away, which turns on all sensors, and Home, which only brings certain sensors online. The Keypad uses a direct connection to your power outlet for its primary power source, and then a rechargeable battery for backup. You can mount the keypad on the wall or set it up on a convenient tabletop. The keypads must be within 250 feet of the base station. Additional keypads cost $50 each. Keypad battery can last for up to 7 months on a single charge when in power save mode.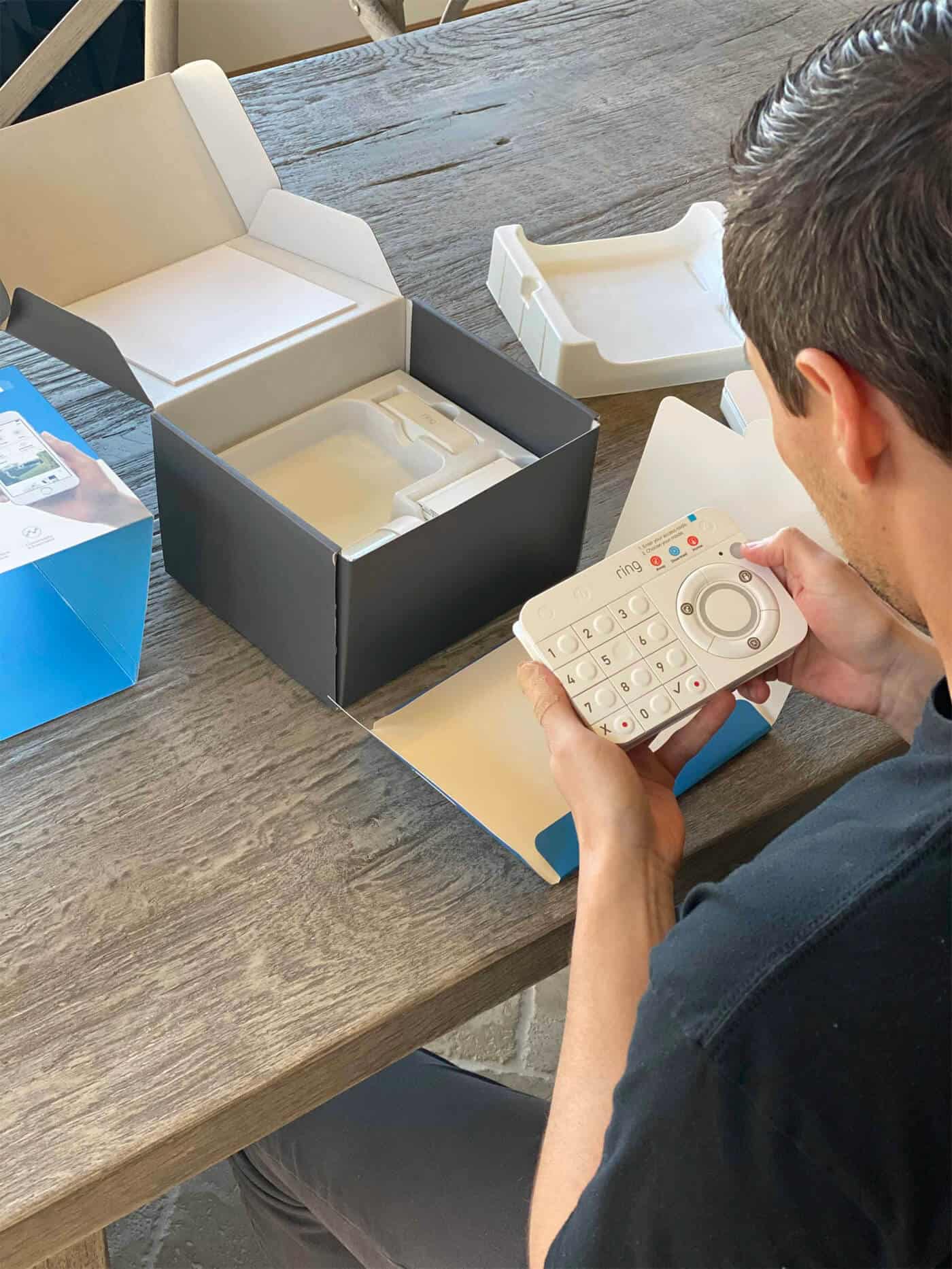 Contact Sensor
Get Ring alerts when the sensors detect that a door or a window opens or closes. You also get notifications if someone tampers with the device. Additional contact sensors cost $20.
Motion Detector
Whenever this sensor picks up motion, you receive a notification. If you have pets, don't worry. Ring Alarm can be configured so that it knows how to ignore pet alerts. Additional motion detectors cost $30.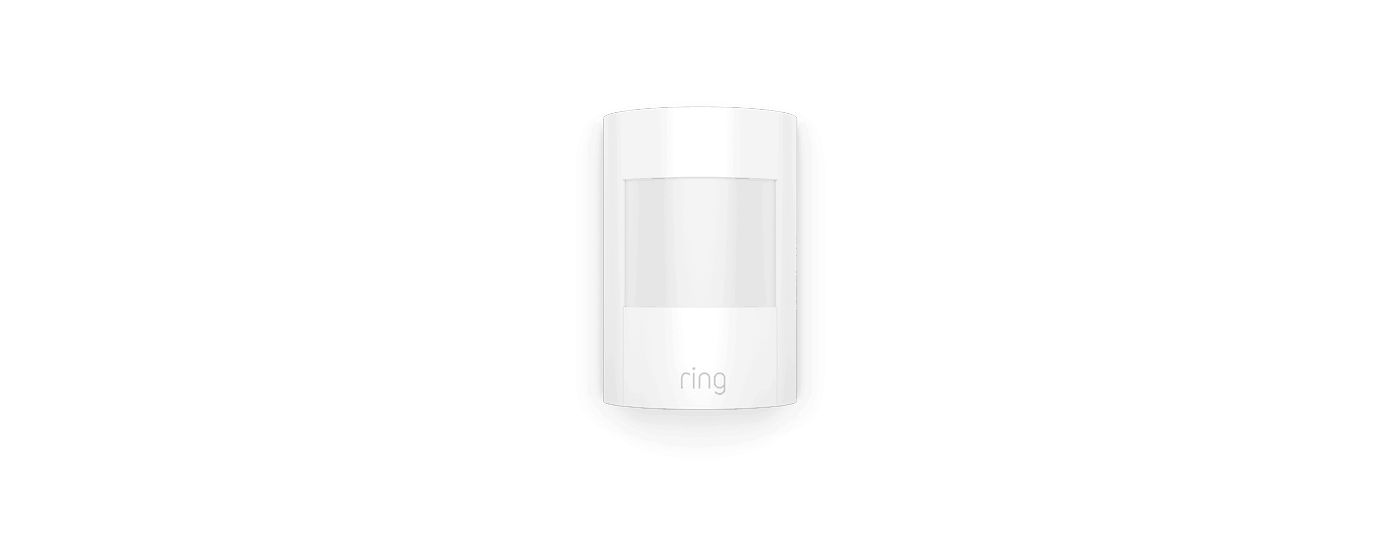 Range Extender
If you have a larger house, you may need more range than the base station along can give you. That's where the range extender comes in. You get a 24-hour backup battery in each unit and a simple installation process. Additional range extenders cost $25.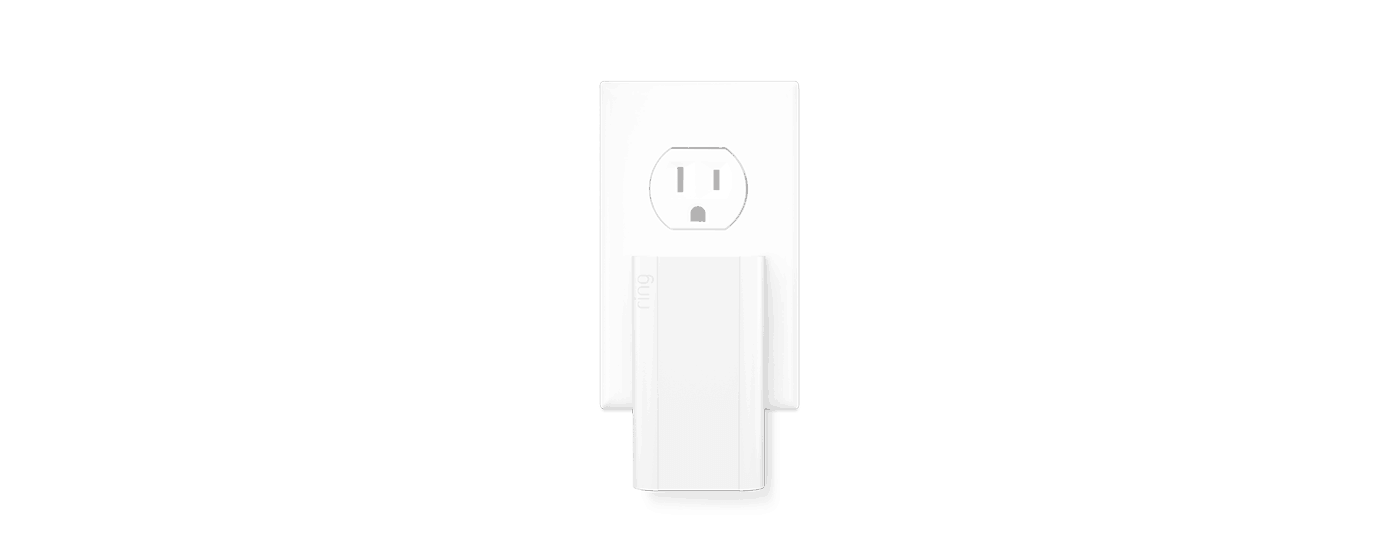 Add-On Equipment
Alarm Smoke & CO Listener
Get Ring alerts whenever the system detects that smoke or CO2 alarms go off. This device is $35. You can also opt for the third-party First Alert Z-Wave Smoke/CO Alarm for $40.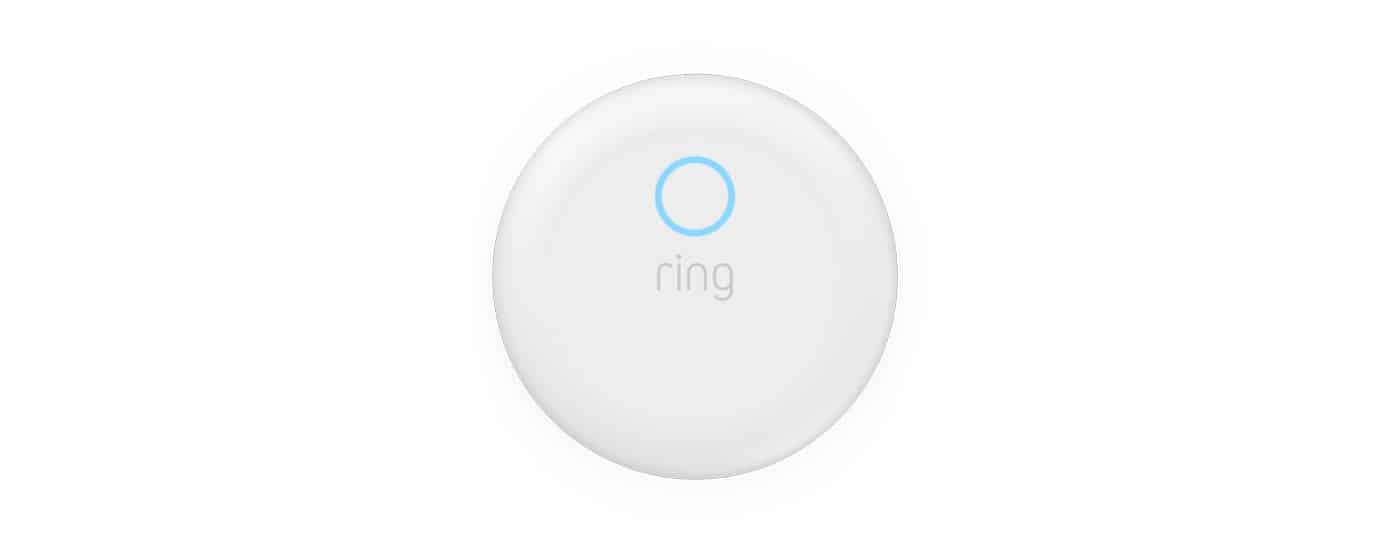 Alarm Flood & Freeze Sensor
Get alerts when water is sensed or freezing temperatures are registered. This device costs $35.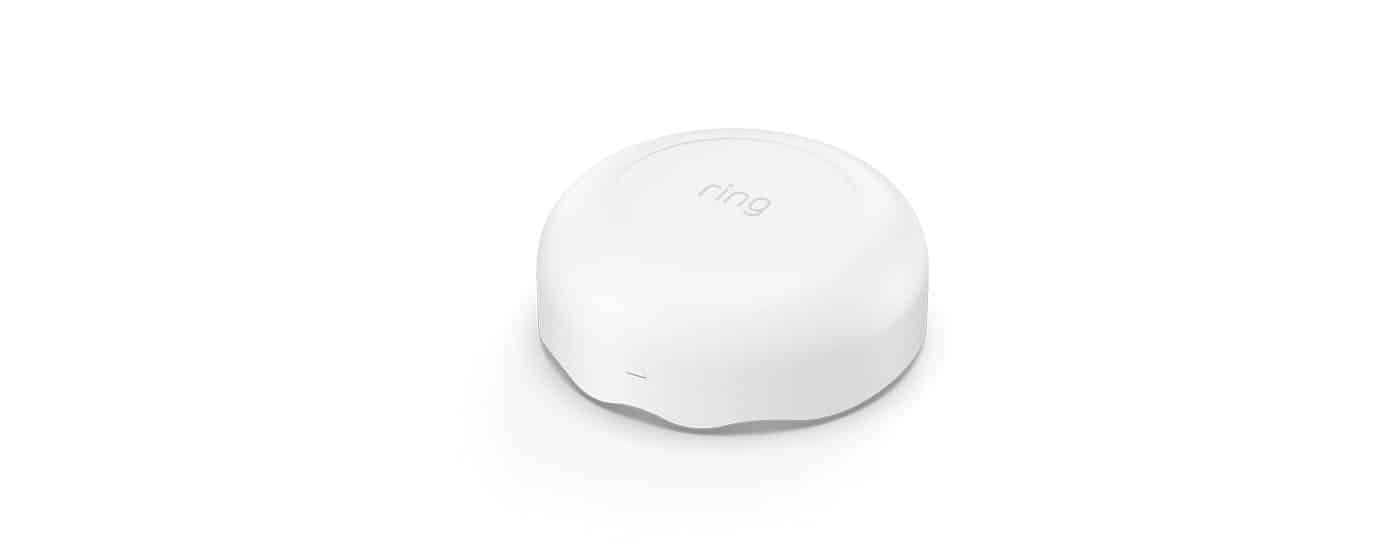 Dome Siren
Do you worry about having trouble hearing your Ring Alarm base station alerts? Dome Sirens are 105-decibel speakers and flashing LED lights that keep you updated with the latest notifications. This device has a three-year battery life. The Dome Siren costs $30.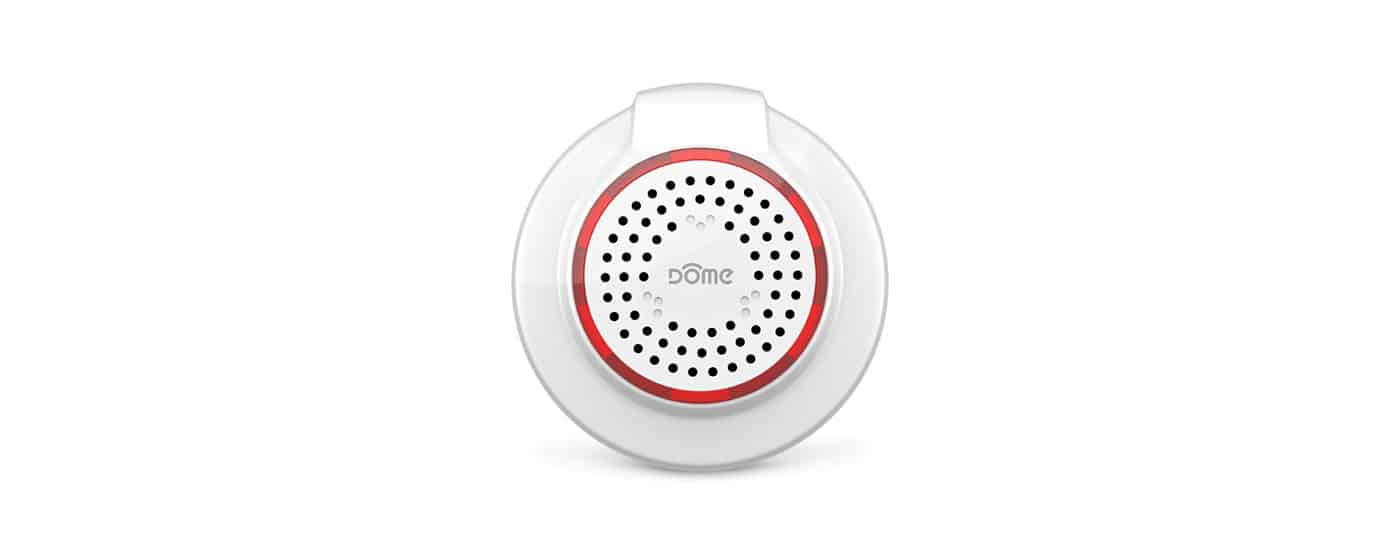 Panic Button
Get help in an emergency situation and as soon as you need it with a Panic Button. Press and hold the Panic Button for three seconds to sound the siren on your Ring Alarm. If you're subscribed to a Ring Protect Plus plan, the 24/7 professional monitoring center will be notified and emergency responders can be dispatched.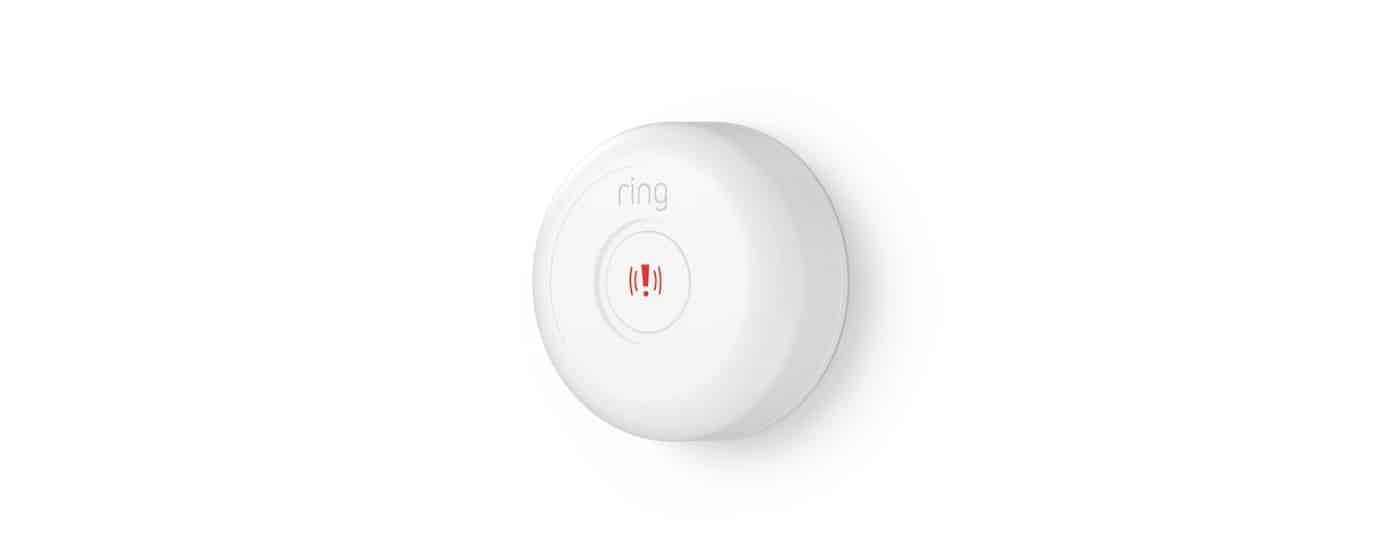 Summary
Ring Alarm is a tech forward, DIY friendly security solution with many excellent features. While there is an upfront cost, the low monthly cost offers an excellent value.
Ring Alarm FAQs
Is Ring Alarm compatible with Alexa?
Yes, the two work together. Like Alexa, Ring Alarm is owned by Amazon.
Yes, Ring Alarm is wireless. Ring Alarm works with either wired or wireless Internet as well.
Does Ring Alarm require an Internet connection?
Yes, Ring Alarm does require an internet connection.
Does Ring Alarm have a battery backup?
Yes, Ring Alarm does have a battery backup. The base station includes a battery backup in case of a power outage or other loss of power. It works as usual for 15 minutes after losing power, but after that point, it goes into a limited functionality mode. In that case, the battery can last up to 24 hours.
Does Ring Alarm require professional monitoring?
Ring Alarm does not require professional monitoring. You're free to self-monitor if that makes sense for you. If you choose that option, you'll get alerts on your phone, but Ring won't contact authorities on your behalf.
What is Ring Alarm's monthly cost?
The Ring Basic Plan covers a single security camera for $3 a month, or $30 a year. For $10 a month or $100 a year, Ring Protect Plus covers all the cameras at your address. As mentioned above, it also comes with cellular data backup.
What happens if a burglar tries to smash the Ring Alarm base station?
The base station is designed to be smash-proof, which means it will still send signals even if a burglar tries to disarm it by force.
How much is the Ring Alarm security package?
The 5-piece home security system is normally $199, but there are sometimes sales which discount further.
What equipment comes with the Ring Alarm security package?
The 5-piece kit includes a base station, keypad, contact sensor, motion detector, and base station range extender.
Does Ring Alarm require professional installation?
No, the Ring Alarm does not require professional installation. Ring Alarm has a simple installation that you can do yourself. Ring's customer service offers additional installation support if you need it.
Does Ring Alarm come with a warranty?
Yes, Ring Alarm comes with a warranty. There's a limited warranty that includes theft protection. That means Ring will replace your equipment if it gets stolen.
Does Ring Alarm come with a panic button?
Yes, Ring Alarm comes with a panic button as an add-on item.
Does Ring Alarm have glass break sensors?
No, the Ring Alarm does not currently offer glass break sensors.
Will Ring Alarm's motion sensors go off around my pets?
The Ring Alarm's motion sensor might go off around your pet. It depends on how much your pets weigh. The Ring Alarm motion sensors don't detect pets that weigh under 33 pounds. You can also adjust the sensitivity as needed.