Travis Goodreau
https://www.safehome.org/security-advisors/travis-goodreau/
Best Home Security System with Cameras
Home security cameras are becoming more common, and for good reason. Today's best security cameras are capable of alerting emergency dispatchers when a system is breached, all while keeping the owner in-the-know with real-time video streaming. Here are the best companies and cameras offering 24/7 alarm response.

1. SimpliSafe – Best Security Cameras
SimpliSafe's value is second-to-none. Their popular home security camera, SimpliCam, offers HD image quality, night vision, motion sensors, the works. And did we mention it's affordable?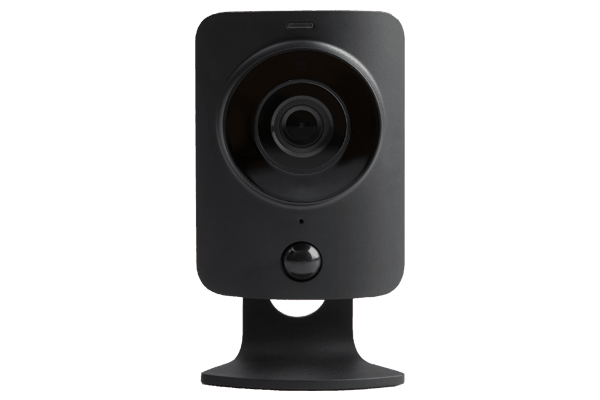 SimpliSafe is one of the best home security systems with cameras and is our first pick for affordable home security. They offer 24/7 award-winning monitoring, and SimpliSafe systems do not require monitoring or contracts. All systems are wireless with DIY installation. Systems are as extensive as you want and can include a variety of sensors to protect against intruders and environmental dangers. SimpliSafe has SimpliCam, an indoor stand-alone security camera. Here's why SimpliSafe makes the list for 2021 home security systems with cameras:
Pros
HD Indoor Camera
24/7 Live Streaming Video and Audio
Award-Winning 24/7 System Monitoring Available
Monitoring Not Required
60-Day Money-Back Guarantee
Affordable Price
DIY Installation
100% Wireless
No Long-Term Contracts
Cons
No Option for Home Automation
Up-Front Equipment Costs
SimpliCam is the only camera offered by SimpliSafe, and you can use it as a stand-alone device or integrate it into a larger home security system. This indoor camera offers all the features you would expect from a wireless security camera, plus some you wouldn't. SimpliCam has HD video and audio, night vision, a built-in motion sensor, and built-in microphone. The HD video feed is crystal clear, loads quickly, and plays smoothly. Video feed is protected by end-to-end encoding, bank-level encryption, and SSL security certification. You can watch live video from your camera at any time from your app. SimpliSafe alerts you when the camera's motion detector triggers, and the smart motion detector can tell the difference between humans and pets. With a recording plan, you can use the SimpliSafe app to record video at the press of a button, store videos for 30 days, and download and share videos.
SimpliSafe award-winning systems offer one of the quickest DIY installations available. Plug in the base station, place your sensors and cameras, download the app, and connect to Wi-Fi. If you need assistance, customer service representatives are there to help, or you can always find equipment guides and user forums online. With the plug-and-play feature, new home systems can be protected in less than fifteen minutes. You can access your system at any time and arm/disarm from your app. SimpliSafe is unique among DIY security systems, because the system continues to protect your home even when the power is down for days. At most, other systems typically offer a 24-hour backup.
The SimpliSafe systems offer customers more independence. For starters, you install and setup the system by yourself. You design the specific system you want, by choosing a pre-made package or by piecing one together. If you want professional monitoring this month but not the next, SimpliSafe can provide those services at an affordable price and without any obligation to continue monitoring. Your security needs change from month to month, and this is a company that understands. They make it easy to expand your system at any time, and they offer refurbished equipment that is tested and certified by SimpliSafe. Refurbished systems are protected by the same warranty as new SimpliSafe equipment, and it comes at a 25 to 30% discount.

Simple and affordable home security!
SimpliSafe is our favorite affordable security system with cameras. The SimpliCam comes stacked with features like motion detection, night vision, and wide-angle viewing. It's a go-to for affordable, DIY security.
2. Vivint – Best Security System with Smart Cameras
Step into superior home protection with Vivint. Vivint offers indoor, outdoor, and video doorbell cameras. Enjoy features galore and total control of your home security with their best-in-class app.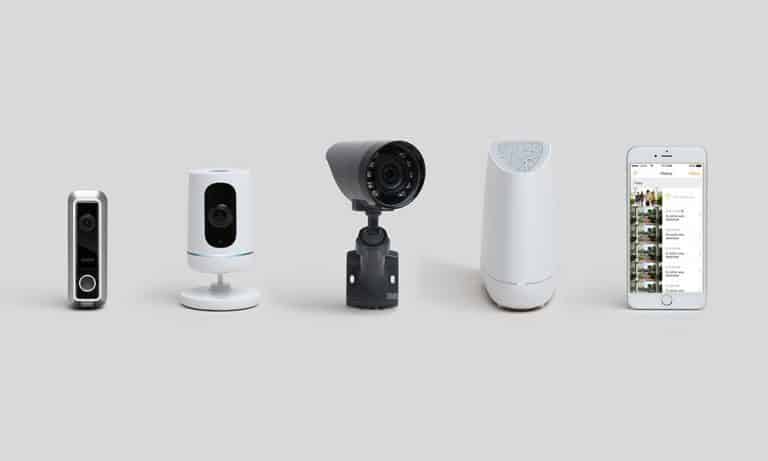 Vivint earned the third spot on our list of best home security systems with cameras, but they are also our number one choice for best mobile app and best home automation features. If you want a tech savvy company, then Vivint might be the right choice for your home. They want to help customers automate their homes without breaking the bank. Vivint allows you to easily access all your home security cameras in just one app, not that you'd expect anything less from the company with the best home security app. Here's why Vivint is our third choice for 2021 home security systems with cameras:
Pros
HD Cameras for Indoor, Outdoor, and Doorbell
24/7 Continuous Video Recording (Option)
Installed ASAP
24/7 Professional System Monitoring
Lifetime Warranty
100% Wireless
Cellular or Landline Options
Latest Home Automation Technology
Environmental Disaster Protection
Cons
Professional Installation Required
Four- or Five-Year Contract
Must Qualify for Equipment Financing
Vivint gives you the best technology with their cameras. You can choose between the indoor Ping camera, outdoor camera, and video doorbell. All cameras provide night vision and built-in motion sensors. The indoor and outdoor cameras have full 1080p HD resolution, while the video doorbell has 720p HD resolution. The indoor Ping camera has a wide-angle lens and large field of vision to make more of your home visible at one time. It has a built-in speaker and microphone for true two-way communication. You can talk to anyone near the camera, and your family can contact you at the press of a button. Vivint's outdoor surveillance camera uses built-in infrared LEDs for true night vision. This camera was built to withstand extreme temperatures, from -4 to 122 degrees Fahrenheit. The doorbell camera provides a 180-degree wide-angle view of your doorstep. A built-in speaker and microphone enable two-way talk, so you can answer your door from anywhere.
Home security with Vivint uses the best technology available. They offer a full array of devices to protect your home from intruders and from environmental dangers, such as fire, carbon monoxide, and flood. Many security companies offer the same kinds of devices, but none link the equipment together as effortlessly as Vivint. They make it easy and affordable to automate your home security with the best technology, all without compromising style. Vivint doesn't have a one-size-fits-all package for home automation. With a personalized smart home, you start with security basics like sensors and smart locks, and then you add only devices that you need. You can control your automated Vivint home from the control panel on your wall, with your voice, or with the mobile app.
The Vivint App is the best app for home security on the market. It allows you seamless access and control of all Vivint equipment, which is especially important for security cameras. The app puts everything you need in one place, so you don't have to manage several apps or websites for your home's security. The app stores all video clips recorded by the system cameras. When the indoor and outdoor cameras detect motion, they record a 20-second clip that is sent to you and stored on the app. The video doorbell records a 30-second clip when the doorbell is pushed. The app allows you to watch live video feed from any of your cameras and to control smart devices. But what puts the Vivint App at the top of the app list is its built-in machine learning feature that allows it to make decisions based on your history, geolocation, and sensors. The app learns to anticipate your and your family's needs, which puts Vivint on the cutting edge of home security technology.

Looking for smart features?
Vivint delivers the best camera resolution, hands down. Customers enjoy a variety of indoor, outdoor, and video doorbell cameras. Vivint also offers professional installation.
3. ADT – Best App Control
With ADT, your home security is only limited by your imagination. This company offers it all. Get free professional installation, 24/7 monitoring, and of course, high-quality camera options.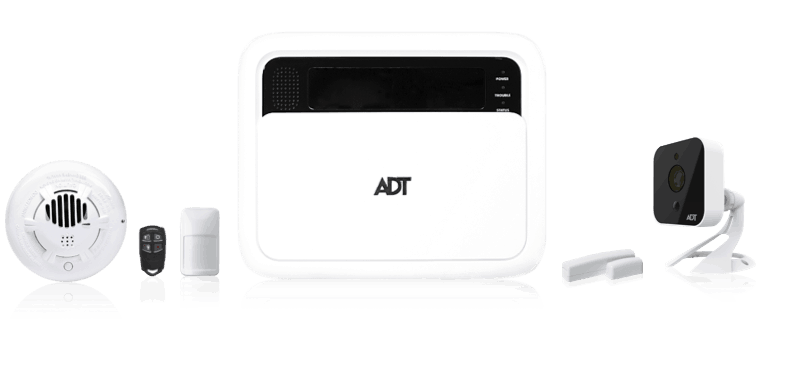 ADT is our second pick for a home security system with cameras, but they are also our number one choice for a system with professional installation. ADT is backed by more than 140 years of experience and offers one of the widest range of security services of any company. They offer wireless and wired indoor cameras, outdoor cameras, and video doorbells. ADT systems are professionally installed for free and make a great choice for families who want professional assistance for their home security. Here's why ADT is our second choice for 2021 home security systems with cameras:
Pros
HD Cameras for Indoor, Outdoor, and Doorbell
24/7 Professional System Monitoring
Affordable Monthly Rate
6-Month Money-Back Guarantee
Free Installation by a Professional
Wireless or Wired Equipment
Environmental Disaster Monitoring
Cons
Professional Installation Required
Three-Year Contract
Authorized, Independent ADT Dealers Vary
ADT gives you peace of mind through video surveillance services. You can choose from indoor cameras, outdoor cameras, and video doorbells. ADT cameras have 720p HD video recording with night vision. Motion detectors activate your camera or video doorbell to record video clips that can be viewed, saved, and stored on the ADT app. When your camera records a new clip, you receive the video or an alert through the app. The ADT app allows you to view a live feed of your indoor and outdoor cameras at any time and to record videos and save them to your account. The Ring app allows you the same control and access to ADT's Ring video doorbell. The doorbell camera has two-way audio, so you can speak through your app to the person on the other end of the camera. The outdoor camera's weatherproof design is resistant to snow, rain, and humidity. A built-in heater ensures your outdoor camera works in temperatures below 42 degrees Fahrenheit. Cameras are only available with the ADT Video Package.
ADT offers a wide range of equipment and services. ADT systems can include wired or wireless equipment made by GE, Honeywell, ITI, and other leading brands. All new systems are leased from ADT and include free professional installation. If you already have a security system, then ADT can monitor that system for less than $1 a day. ADT offers equipment for home security, home automation, and environmental disaster protection. Services include 24/7 monitoring, free in-home security consultation, free expert installation, and 24/7 customer service. ADT sells its equipment and services through authorized licensed dealers, but dealers receive mixed feedback. For the best experience, go directly through the company when you can. ADT provides customer service through the call center and online chat, but they also maintain an extensive, searchable help center database full of guides, FAQs, and more.

Want the best camera monitoring app?
ADT's apps are extremely well made and highly-rated in both app stores. Comes with plenty of cloud storage for video clips and a quality live feed.
4. Alder – Best Indoor Security Camera


Cameras can make all the difference when it comes to protecting your home. Thankfully, today's best brands like Alder offer feature-rich cameras for an added layer of protection. Alder's devices easily integrate into their affordable, DIY systems. And they provide crisp, clear HD video with plenty of great features like mobile app controls. So if you're looking for quality home surveillance — from a company that delivers the fastest response times in the industry — then Alder is worth a closer look. Check out their pros and cons:
Pros
 Indoor, Outdoor & Doorbell Cams
 Night Vision
 Two-Way Talk
 1080p HD Video Quality
 Instant Mobile Alerts
 High-quality Intrusion Sensors
 4G LTE Cellular Monitoring
 Wireless, DIY Setup
 3.4 Second Response Times
 Affordable Monitoring Plans
 Touchscreen Control Panel
Cons
 Third-Party Equipment
 Limited Camera Options
 Prices Not Listed Online
 Contracts May be Required
Sometimes we go for quality over quantity. And that's precisely why Alder gets our vote for the best home security system with cameras. They currently only offer three cameras, but they are the best cameras available, hands down. You'll have the option between the Kami outdoor camera, the Yi Technologies indoor camera, or last but not least, the ever-impressive Arlo Pro doorbell camera. All of these devices offer crystal clear image quality, night vision, motion detection, smartphone controls, and more.
But there's more to Alder than just cameras! Their systems use 4G LTE cellular monitoring to provide the fastest response time (3.4 seconds on average!) in the industry. The equipment is easy to install on your own, but you can always opt for Alder's free professional installation. Finally, if you're into smart home automation, you'll have plenty to keep you busy. Alder works with Alexa for voice control, and offers Z-Wave device compatibility. Between the cameras, the feature-rich packages, and ultra-fast response times — Alder makes our top pick!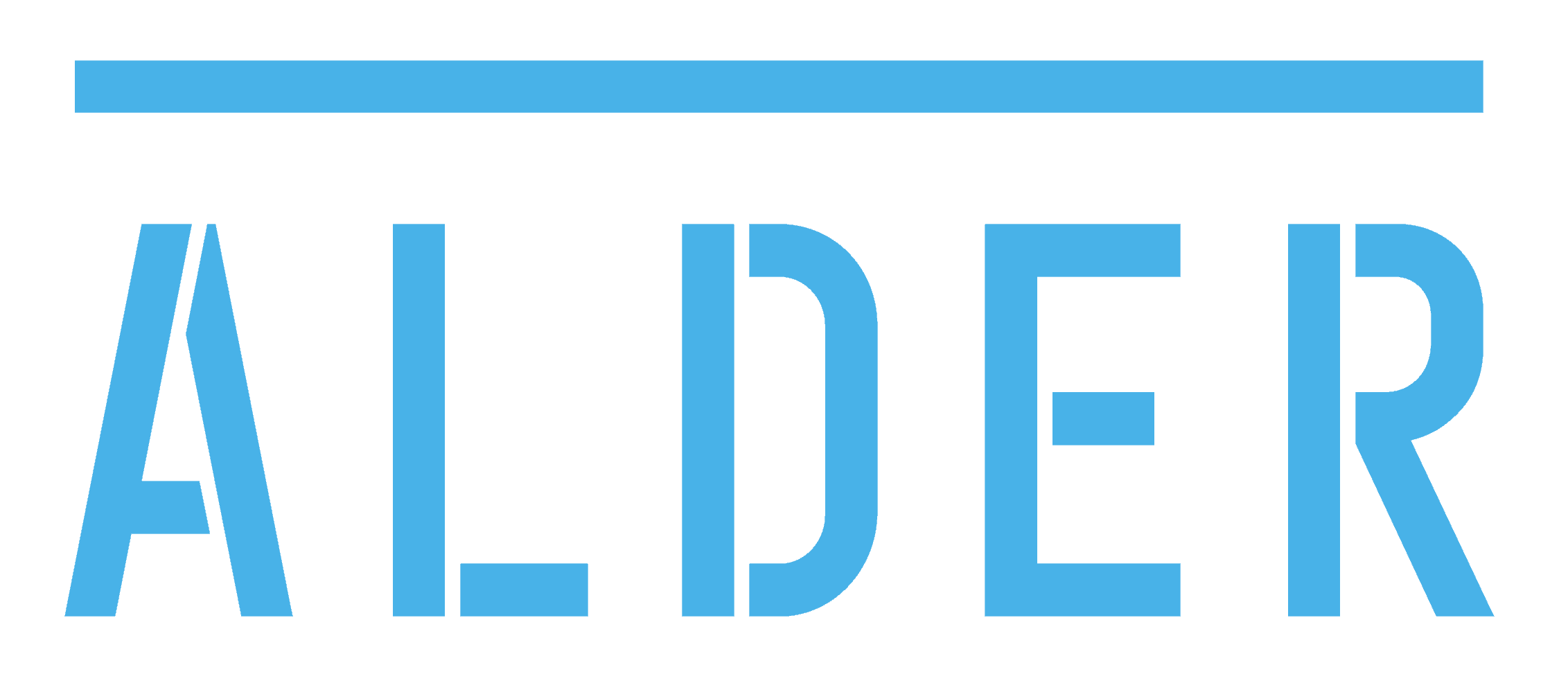 Looking for home surveillance with top-quality cameras?
Alder brings their A-Game once again — this time with a lineup of the best indoor cameras. Get 1080p HD video quality, instant alerts, and more. Alder also offers the fastest response times in the industry.
5. Frontpoint – Easiest Camera Installation
Level up your home security with Frontpoint's full-HD, indoor/outdoor cameras. Get night vision, motion detection, and the best customer service in the business. Frontpoint leads the pack, yet again.


Frontpoint is our top pick for a home security system with cameras, but they are also our number one choice for best DIY installation, best customer service, and best overall home security company. These high marks say a lot for a company founded in 2007. Frontpoint offers wireless systems with easy DIY installation that are competitively-priced and backed by unparalleled customer service. Systems use high-quality GE (General Electric) equipment to protect against intruders and environmental damage. Frontpoint makes it easy to expand security systems for home automation. Frontpoint's indoor and outdoor cameras are a seamless addition to one of the most reliable and comprehensive wireless security systems around. Here's why Frontpoint is our first choice for 2021 home security systems with cameras:
Pros
Full-HD Wireless Cameras for Indoor, Outdoor, and Doorbell
24/7 Professional System Monitoring
Automated System Checks Every Hour
Outstanding Customer Service
Affordable Price
30-Day Money-Back Guarantee
DIY Installation
100% Wireless and Cellular
Cons
Monitoring Contract Required
Prices Contingent on Credit Check
No Landline Option
Frontpoint offers affordable live video through wireless indoor cameras, outdoor cameras, and doorbell cameras. Both indoor and outdoor cameras have full HD (1080p) video recording with night vision. They automatically record when motion is detected, and you are sent an email or text message that a new video clip is available. The Frontpoint app saves and stores all clips, allowing you to view video clips now or later. The outdoor camera is weatherproof and can withstand temperatures below freezing. The doorbell camera uses motion sensors to alert you every time someone approaches the door. The Frontpoint app allows you to view a live feed of your door at any time and to record videos and save them to your account. The doorbell camera and the indoor camera have two-way audio, so you can use your app to speak to the person on the other end of the camera. The Frontpoint app is free, but cameras are only available with their Ultimate Monitoring Plan.
Frontpoint leads the home security industry in customer service. They help every customer feel great about home security, and that is why Frontpoint offers the support customers need. English- and Spanish-speaking customer service representatives are available 8 a.m. to 11 p.m. (Eastern Standard Time) on weekdays and from 10 a.m. to 7 p.m. on weekends. Frontpoint wants customers to be knowledgeable about their home security. The website offers a comprehensive resource center and support knowledge base that can answer most questions. Customer service is separate from the 24/7 emergency monitoring. Frontpoint systems are monitored by Rapid Response Monitoring Services, an award-winning security monitoring company. They use the most advanced technologies available and staff qualified, extensively trained professionals to provide unparalleled emergency support.
Frontpoint systems are easy to install, setup, and use. The do-it-yourself installation takes less than 30 minutes. Place the sensors and control panel, and then call customer service to activate the alarm and to perform a system check. It's as easy as that. If you run into any questions or issues, check the extensive online support and resource center or call the customer service line. Everything you'd ever want to know about Frontpoint systems and equipment can be found in the resource center, including user guides and equipment guides for every single piece of equipment they sell. With Frontline, representatives are always happy to help.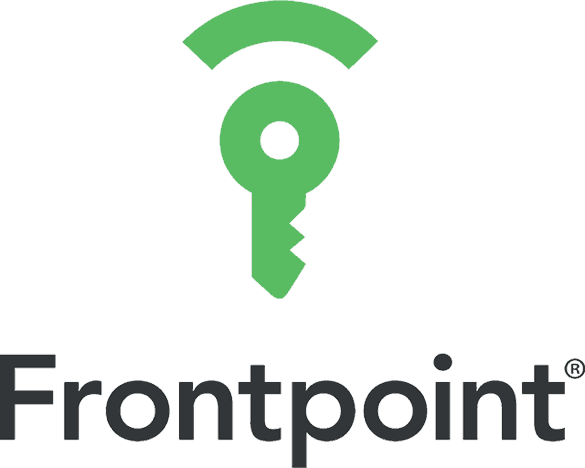 Want the best suite of cameras?
Frontpoint is one of the few systems with wireless & HD outdoor, indoor and doorbell cameras. You'll get high quality live streams directly through their mobile app and their monitoring service will not disappoint.
6. Protect America – Most Affordable Security Cameras
Protect America delivers award-winning home security for the cash-strapped consumer. The company offers a price-match guarantee and a lifetime rate lock on their security systems and cameras.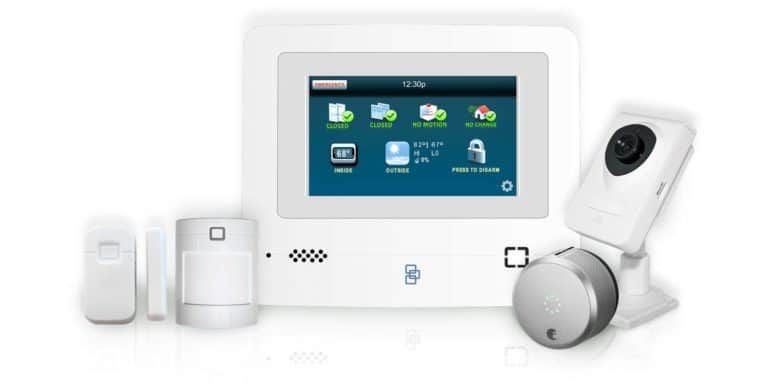 Protect America is one of the best home video security systems. They make award-winning, wireless home systems with DIY installation. Protect America has over 25 years of experience providing high-quality home security at the best price, which makes these systems a great investment for long-term security. All Protect America systems are monitored by professionals and backed by a 5x redundant system that ensures your home is always protected. Here's why Protect America makes the list for 2021 home security systems with cameras:
Pros
Indoor and Outdoor HD Cameras
24/7 Professional System Monitoring
Affordable Price
DIY Installation
Price-Match Guarantee
Rate Locked in for Life
Lifetime Equipment Warranty
Cons
Three-Year Contract
Cellular Monitoring Costs More
Protect America is one of the most affordable wireless home security systems with cameras. They offer 720p HD indoor and outdoor cameras. The indoor camera has a built-in microphone and speaker, which enables two-way communication. You can speak through your Protect America app to the person on the other side of the camera. The indoor camera also has night vision, so you can see what's going on in your home even with the lights off. The app allows you secure access to live video feed from any of your cameras. HD Video Service is only available with the upgraded home automation package.
Protect America aims to provide customers with the best price possible. With their price-match guarantee, you know you're getting the absolute lowest price for the system you want, and with Protect America, your rate will never increase. They only charge you for what you want, so more equipment will cost more to monitor. This keeps costs low for households that need basic home security. The monthly monitoring price depends not only on the equipment in your system but also on how that system is connected to emergency operators. Protect America offers connections through broadband, landline, or 4G cell network. The cheapest package includes landline monitoring. This makes Protect America one of the best options for rural customers.
Wireless systems from Protect America are pre-programed to make installation a breeze. The DIY installation process is as simple as placing your devices, connecting to the type of monitoring you've chosen, and calling the activation line. Protect America's online support center provides Quick Install Guides, videos, equipment user guides, FAQs, system testing information, and more. If you'd rather speak to a person, customer service representatives are available by phone or online chat. Your equipment is guaranteed to be up to date.
Benefits of Home Security Cameras
Should you include cameras in your home security system? Cameras offer practical benefits for security and beyond. Here are advantages to consider.
Security Benefits
Today's security cameras are high resolution. They capture full-color images and some even have night vision. This can help you, your neighbors and police identify a prowler or intruder. Simple security cameras capture still images when alarm systems are triggered. Advanced cameras, of course, capture video. Video security cameras can be installed indoors and out to keep your entire property safe. For efficiency, they can be set to record only when motion is detected. For excellent control, owners can monitor and manipulate their cameras remotely. Video clips from wireless cameras are saved online.
Other Benefits
Video security cameras can add conveniences to daily life. For one thing, they're often used as baby monitors; use a mobile app to check in on children and their caretakers anytime. Security cameras are also handy as pet monitors; easily keep an eye on your four-legged friends. Special security cameras bring unique advantages too. One example is doorbell cameras that support two-way communication, letting you communicate with visitors no matter where you are. A final benefit to consider is that installing monitored security cameras can make you eligible for reduced rates on homeowner's insurance or renter's insurance.
Types of Home Security Cameras
Home security cameras are your eyes when you can't be home. They allow you to see why your alarm was triggered, so you can make an informed decision on how to proceed. Without a camera, if your alarm is triggered while you're away from home, you must trust that it isn't a false alarm. False alarms can cost you money and waste first responders' time. Other than remote viewing, many home security cameras also allow you two-way communication with the person on the other side of the camera, so it's like you're home even when you're not.
Wireless Home Security Cameras
Most cameras on the market and in this article are wireless. You can place wireless cameras where you want. As with any security camera, consider the video quality, length of filming, field of view, and video storage.
All the cameras on our list are HD, so they will produce high-quality video. But the difference between Full HD (1080p) and the next common HD (720p) can be a drastic and frustrating difference if you need to identify someone on an outdoor camera. 1080p and 720p refer to the pixels in the resulting video, so the more pixels you have, the clearer the image will be. For outdoor cameras especially, 1080p (or Full HD) is an important quality.
Some cameras give you continuous live streaming but with no recording. Others record continuously for a set amount of time, and still others will only record when you tell it to or when a motion sensor triggers. A camera that records continuously makes more sense outdoors than indoors, but you could just as easily go with a motion-triggered device. Consider where your specific camera is and why you've placed it there to determine which type of filming is best for you.
Field of view is how much of the world your camera sees. The visible area is measured in degrees. A wide-angle camera with a 180-degree field of vision will capture more than a camera with a 120-degree field of vision, but a larger field of vision isn't always better. A wide-angle lens with a large field of view allows you to see a larger area, but items on the film will appear smaller. A smaller field of vision will allow you to see much less, but what you see will be clearer and larger. Tailor the field of vision to the area you want monitored. You typically want cameras with a larger field of vision stationed outside your home, and cameras with a smaller field of vision placed inside.
Wireless cameras can store videos on a local SD card, on the cloud, or both. Video monitoring packages often includes cloud storage, but you may have to purchase a cloud subscription separately.
Is There a Security Camera That Works Without WiFi?
As a newer and smarter crop of security cameras enters our testing rotation each year, we continue to see amazing tech advances on both the hardware and software side, with Wi-Fi security cameras consistently dominating the market.
For folks who would rather use their cameras without Wi-Fi, or who live in an area with shoddy Internet access, this wireless camera trend does limit your choices somewhat. But we have good news: It is still possible to own security cameras that don't need Wi-Fi to work and will get you solid video footage and peace of mind.
If you're looking for cameras like this, we suggest targeting your search to one keyword: Hardwired. That's the configuration you want in a security camera if you don't want it to rely on a Wi-Fi connection.
Keep in mind, though, that installation is more difficult in these, which is why we typically don't recommend cameras like this for DIYers.
You'll need a way to route cables from the hub (usually a network or digital recorder box) to wherever you're installing the cameras. If you're looking for a ceiling configuration with dome or bullet cameras, Swann makes some impressive hardwired (also labeled as wired or wired CCTV) systems that are built to be installed through ceilings, floorboards, and walls. But they're going to be more difficult to install than a Wi-Fi system, by and large.
So, you'll clearly have more work to do to get a hardwired camera online. But if this is the setup you're after, we're glad to see a few solid options out there. Here's our roundup of the best wired security cameras available.
Do Security Cameras Deter Crime?
Crime is often the No. 1 reason people choose to add cameras. But do they really work as an effective deterrent against burglaries, trespassing, and other property crimes?
Through our team's research and experience, we've found that the best way to measure the effectiveness of home security equipment against crime is by learning how criminals think. In a poll of convicted burglars conducted by the University of North Carolina, 60% said they would look for cameras before deciding to break in, and 40% said they would likely leave the area if they found cameras.
While we can't say security cameras will prevent break-ins 100% of the time, we will say this: When it comes to deterring crime, cameras are a solid and necessary tool for peace of mind and visual protection.
Features of Home Security Cameras
What are the essentials and options with home security cameras?
Here are details about cameras and monitoring services.
Control Panel
Home security system Control Panels are sophisticated and easy-to-use. You can access, monitor, and take total command of your security cameras with sleek touchscreen control panels. Today's panels boast advanced technology with features galore. When looking for a home security camera system, don't settle when it comes to control panel quality.
Remote Access
This tech-forward feature lets you securely access, monitor, and control your home security cameras with your smartphone. That's right, any security camera worth its salt will offer a user-friendly companion app, essentially putting home protection in the palm of your hand. Simply login to the app to view live-stream video, save footage, talk to visitors, and even control your camera settings.
Motion Detection
The best home security cameras come equipped with motion detection — an impressive feature that records only when movement is detected. Gone are the days of sifting through hours of recordings, simply to learn the 'bump in the night' was just a tree branch hitting the roof. Automate your security recordings, and get exactly what you need, when you need it.
Pan-and-Tilt
Up, down, side-to-side. The Pan and Tilt feature lets you remotely control your security camera every-which-way to get the best view possible. Today's top home security cameras even offer a zoom feature that picks up the finest details. Pan and Tilt, combined with a zoom function, can make a world of difference in catching and prosecuting porch pirates and home intruders.
Fixed Cameras
Fixed Cameras are a cheaper alternative to Pan and Tilt. These cameras, as the name suggests, remain fixed and motionless. Where you sacrifice in the field-of-view department, you make it up with fewer moving parts and an overall less expensive camera. Consider your space and angles, and make an informed decision on the type of home security camera you need.
Scheduled Recording
With Scheduled Recording, you decide what to monitor and when. Security cameras with this feature let you program recordings for a specified time. Set to record while you're on vacation. Record the little ones getting home from school. Or set to record when the dog-walker comes for the pup. Scheduled Recording puts you in the Captain's seat of your home security cameras.
Audio
Here's a helpful feature that tells the full story. Home security cameras with audio let you hear what you're seeing. Many cameras pair audio and visual, while others have built-in speakers to scare off a would-be intruder. If the camera combines microphones and speakers, then you've got a two-way voice intercom system. Audio is a key feature for a robust camera system.
Night Vision
The best home security cameras offer Night Vision, an essential feature powered by infrared technology. A night vision camera can detect and record suspicious activity in the cover of dark. The most advanced security cameras with night vision boast full-color picture, and can even illuminate the darkest, shadowy areas in the middle of the night. Dominate the dark with night vision cameras.
Monitoring
Professional monitoring is a popular feature offered by many home security companies. When your security cameras are stacked with 24/7 monitoring, you get the peace of mind knowing your property, home, valuables, and family are backed by a highly-trained response team. These people live, eat, and breathe home security. Professional monitoring is certainly a feature worth looking in to.