Abode Price & Packages
Insider Tips: Abode Security doesn't have any long-term contracts nor do they require any monthly fees to use their equipment, just a one-time purchase of one of their home security kits. They also offer on-demand professional monitoring with a 4G cellular backup option, so you don't have to worry about losing your service if your Wi-Fi goes out.
Abode offers numerous ways to mix and match your security equipment to best fit your needs, and their products are all relatively affordable — most bundles are between $150 and $330, depending on what you need. Their optional on-demand monitoring plan costs $21.99 per month, or $219.99 per year. They also have a 30-day return policy, fast shipping, and a long term warranty.
Abode Security Package Costs
Abode offers three home security packages: The iota All-In-One Security Kit, the standard Security Kit and a Customizable build-your-own package. The iota Kit retails for $329, the standard kit for $279, and the customizable package starts at $189.99.
Pro Tip: Abode's security systems are all currently on sale. The iota is marked down to $269.99, the standard kit to $179.99, and the customizable kit starts at $168.99. If you're interested in an abode home security system, this might be your sign to buy.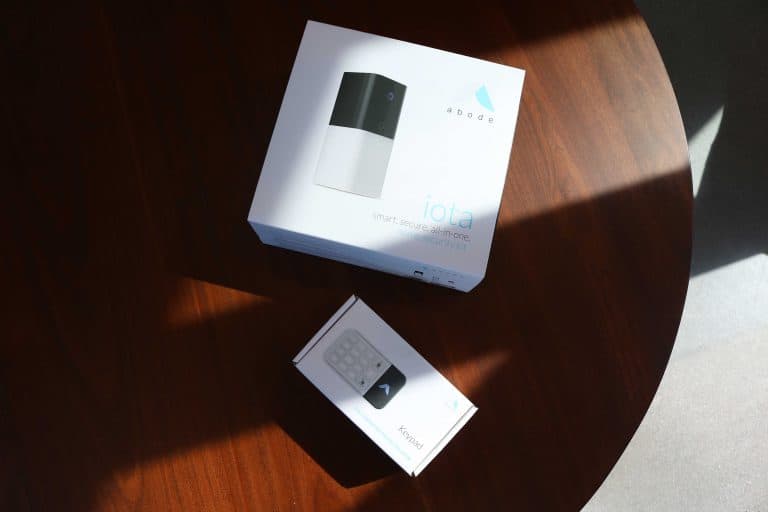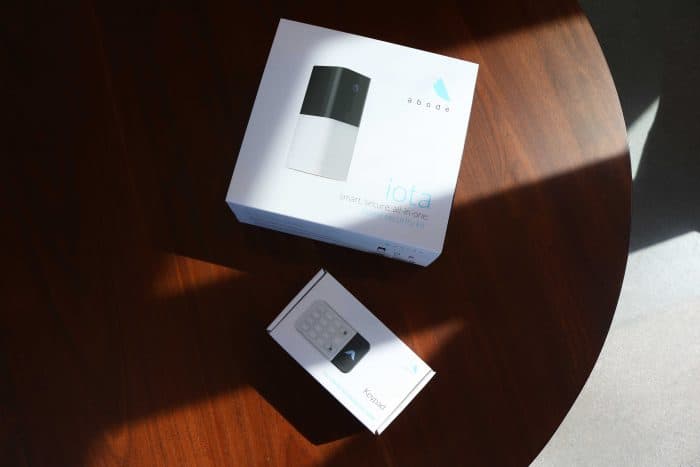 With abode, you purchase one of the home security kits up-front. There are no contracts and monthly monitoring is not required. Monitoring is available as an option, but not necessary to operate the system.
All home security systems come with fast shipping and a 30-day no-questions-asked return policy. Plus, the equipment has an unlimited warranty while users are signed up with the annual Secure plan.
Check out the most popular home security equipment bundles from abode below to find the best option for your home or apartment.
Smart Security Kit
The Smart Security Kit includes everything that you need to secure and monitor your home or apartment. The heart of the system is called the Gateway and it is the central hub that connects all of the rest of the devices. The Gateway supports a variety of third-party integrations. So, if you want a greater deal of security or home automation, you can add optional accessories and sensors to this alarm system at any time. The Smart Security Kit starts at $199 and includes the following equipment:
1 Motion Sensor
1 Key Fob
1 Mini Door/Window Sensor
1 Gateway
1 Secured by abode sticker
iota All-In-One Security Kit
The iota All-In-One Security Kit is the newest system from abode and is a great all-in-one security solution for those who are looking for a complete security offering for their home. The iota All-In-One Security Kit includes the following equipment:
1 HD Streaming Camera in All-In-One Security Device
1 Key Fob
1 Mini Door/Window Sensor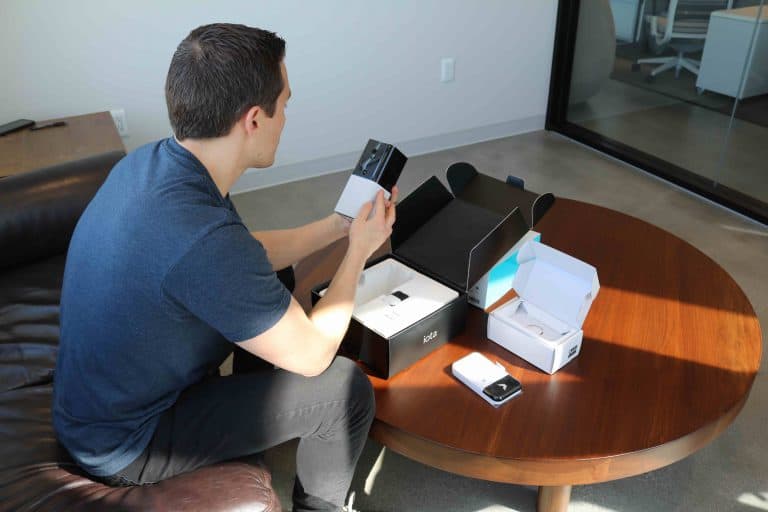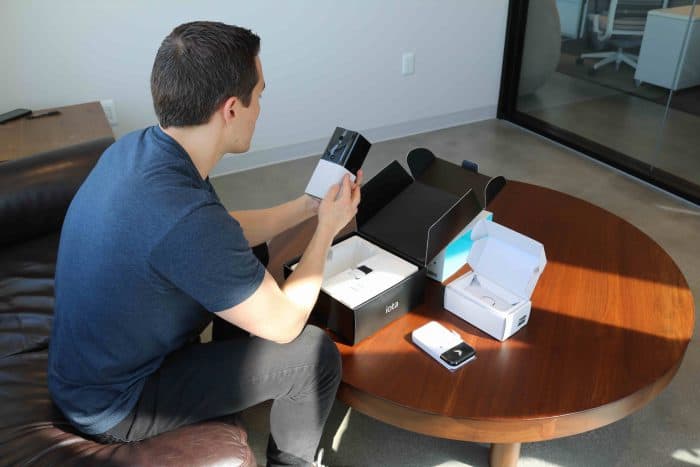 Abode Equipment Costs and Price List
Abode offers a huge array of security equipment that you can add onto a customized package or as standalone products to protect your home in unique ways. And a lot of this equipment is currently discounted. We've got the breakdown here:
Abode Equipment Sale Breakdown
| Equipment | Retail Price | Sale Price |
| --- | --- | --- |
| Abode Cam 2 | $59.99 | $29.99 |
| Slim Strip Sensor | $49.99 | $29.99 |
| Recessed Door Sensor | $40 | $29.99 |
| Glass Break Sensor | $50 | $25.99 |
| Motion Sensor | $55 | $29.99 |
| Keypad | $99 | $65.99 |
| Smoke Alarm | $58.99 | $34.99 |
| Outdoor Siren | $109 | $69.99 |
| Panic Button | $35 | $21.99 |
Abode Security Monthly Prices & Plan Costs
Abode offers self monitoring plans as well as Standard and Pro protection plans. The Pro Plan is the only one that offers professional monitoring, so if you're interested in having abode's emergency alert technicians always at-the-ready, that's what you're going to want to go with. It's a little pricey at $219.99 per year, but when you consider the peace of mind knowing that a professional is keeping an eye on things, it makes a little more sense.
| Features | No Plan | Standard Plan | Pro Plan |
| --- | --- | --- | --- |
| Cameras Supported | Individual | Unlimited | Unlimited |
| Live and Recorded Video | Yes | Yes | Yes |
| Motion Detection | Yes | Yes | Yes |
| Image Capture | Yes | Yes | Yes |
| Notifications | Yes | Yes | Yes |
| Video Storage | No | Yes | Yes |
| Timeline | No | Yes | Yes |
| Home Automation | No | Yes | Yes |
| In-App Panic Alarm | No | Yes | Yes |
| Premium Support | No | Yes | Yes |
| Person Detection | No | Yes | Yes |
| Exclusive Deals | No | No | Yes |
| Cellular Backup | No | No | Yes |
| 24/7 Professional Monitoring | No | No | Yes |
| Monthly Price | Free | $6.99 | $22.99 |
| Annual Price | Free | $69.99 | $219.99 |
Self Monitored
This plan is for folks who are comfortable with the standard features of their equipment and don't need the added features or protection of self monitoring. You'll save some money, but you're ultimately responsible for keeping an eye on everything.
Standard Plan
With this plan, you'll get more out of your equipment like home automation features, person detection (if you've included cameras in your home security system) as well as video storage and an in-app panic alarm. It'll cost $6.99 per month, or $69.99 per year.
Pro Plan
This offers all of the features of the Standard Plan, but adds professional monitoring and cellular backup, and access to exclusive deals. It's abode's most expensive plan at $22.99 per month or $219.99 per year.
Pro Tip: If you purchase a security package bundle right now from abode, you'll get one month of professional monitoring for free.