Travis Goodreau
https://www.safehome.org/security-advisors/travis-goodreau/
Best Medical Alert Systems With GPS
GPS location service can potentially save lives. See which medical alert systems with GPS made our list of favorites.

With new features, like fall detection and medication reminders, the benefits of a medical alert system should always be carefully considered to make sure you choose one that is most suited to meet your needs.  Check out how these medical alert systems made it to the top of the list for 2021.
The proven and trusted technology of GPS devices offers multiple benefits for people who spend time outside their home and on the go. They are designed with portability in mind and can fit in a purse, pocket, or be placed on the wrist or around the neck. A GPS medical alert system allows you to maintain independence and quality of life without changing your daily routine. Here's a look at our top 4 GPS medical alert systems for 2021.
1. Bay Alarm Medical – Best Overall GPS Medical Alert (Editors Choice)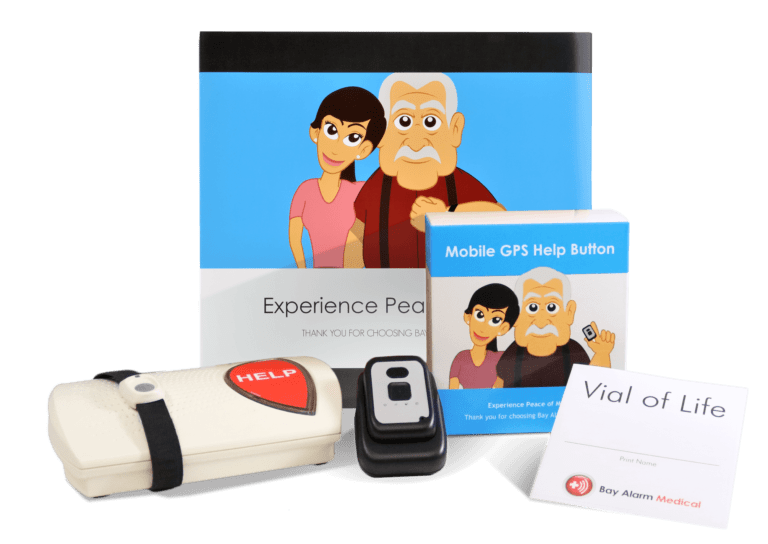 Bay Alarm Medical strives to provide affordable safety and peace of mind for you and your loved ones. The company includes free monitoring for spouses and other family members, so unsurprisingly, the company has received an overwhelming amount of positive reviews from customers. The company offers 24/7 monitoring, and trained professionals are always on standby. Every week professionals test your system with the push of a button to make sure you are protected. Key features that make Bay Alarm stand apart from the competition include:
Pros
1 Year Warranty
Mobile GPS Monitoring and Tracking
Multilingual Support
Up to 72 hours on a single charge
No long-term contract
Multiple Product Options
Easy installation
Positive reputation
Fall detection
Cons
Auto fall detection is not consistent
No in-house call monitoring center
The Bay Alarm Medical alert is available with upgrades, allowing you to easily expand protection. The system requires a base station and provides the option of a wristband or pendant worn around the neck. Both options are waterproof and include fall detection, which ensures the system calls the Bay Alarm Medical monitoring center to dispatch help. The GPS system will stay charged for up to 72 hours and the company offers a 30-day full refund.
Multiple levels of protection are offered to ensure your needs are met. The previous mentioned base and wristband/pendant are all included in the standard level package with an added Vial of Life magnet. The Vial of Life magnet is a leaflet that includes the client's medical and health information to assist first responders and family members in emergencies. Clients have the option of a cellular base or landline base and can purchase additional accessories at the standard level.
Upgrades in equipment for further protection are available. Bay alarm offers a wall accessory as an additional help button that can be placed on the wall of any room. The GPS alert system is an equipment upgrade that adds an additional charge and replaces the pendant in the standard level package. The one-time fee for the GPS upgrade is $49. Furthermore, the GPS pendant can be upgraded to add fall detection. When adding the fall detection pendant, customers will incur a monthly charge.
2. Medical Guardian – Longest Battery Life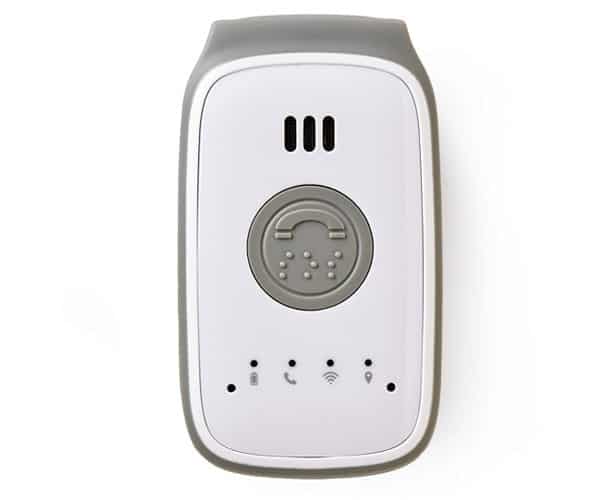 With a solid lineup of equipment and a price-lock guarantee, Medical Guardian makes it very easy to start protecting yourself or a loved one in medical emergencies. The Mobile Guard and Active Guard systems with GPS are a top choice for those who enjoy outdoor living and travel. Here is a quick look at the system's key features.
Pros
Provides 24/7 monitoring / U.S. based
No long-term contract
GPS enabled alert devices
Lifetime Warranty
Auto fall detection
Up to 72 hours on a single charge
Price lock guarantee
Both cellular and battery operated equipment
Waterproof
Unlimited range
Multilingual Support
Cons
Service cost not covered by Medicare
Difficult assembly
Medical Guardian is committed to providing emergency medical care while empowering seniors to live a life without limits. They offer solid round-the-clock protection and believe any system is only as good as its monitoring capabilities, and that's why Medical Guardian is dedicated to having a lightening-fast response team at their 24/7 monitoring center. The company takes pride in providing independence and dignity for its seniors. After reading through countless reviews, you'll quickly see why Medical Guardian is rated as a best in class for its customer service and customer satisfaction.
Both the Mobile Guard and Active Guard are GPS-capable. The devices can be worn as a belt pouch, neck pendant, wristband or placed in a purse. The Active comes with the more features than the Mobile Guard, such as fall detection and unlimited range. Active costs about $59.95 per month. Active Guard is Wi-Fi enabled as well, which makes location pinpointing even better. Both devices are highly water-resistant, and with U.S.-based monitoring facilities in fifty states and multilingual support, customers can have peace of mind knowing help is always within reach.
3. GreatCall – Best Features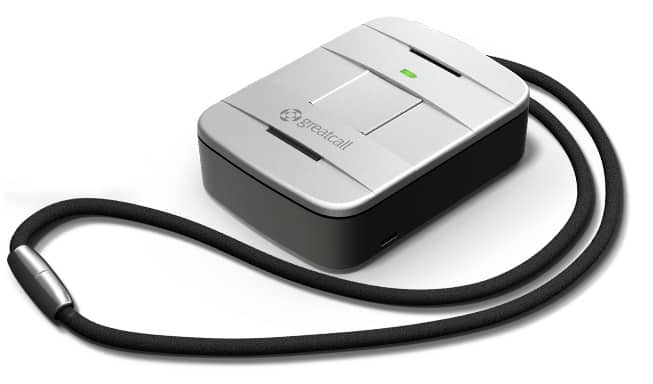 Lively Mobile is GreatCall's portable alert system that provides several service-level features, including fall detection and 24-hour response. The company is a leader in health and safety solutions for the active aging and offers fascinating services, apps, and add-ons. They provide easy-to-use mobile products and award-winning customer care, always striving to help their aging customers live self-supporting lives. Lively mobile is an excellent choice for a mobile system that is both reasonably priced and offers a wide range of services. Here is a glimpse at a few of its pros and cons:
Pros
100% U.S. based customer service
No annual contracts
No cancellation fees
GreatCall link
Medication reminder
Equipment status alerts
Fall detection
Solid two-way audio
Reasonably priced
Spot on GPS
Cons
Requires daily charging
Not stylish
Limited battery life
For a portable medical device, Lively Mobile is perfect for anyone who wants to feel protected both in and away from their home. Without compromising safety, and with unlimited one-button access to professionals who are highly-trained, families can rest assured that assistance is available in any situation for a loved one who wishes to remain independent.
A one-time device cost of $49, which is right there with the Bay Alarm Medical device, and several non-contract plans are available with Lively Mobile. For $24.99 per month, customers are provided 24/7 emergency response. To add the GreatCall Link, which allows family or caregivers to monitor your activities by use of the mobile app, and 24/7 access to doctors and nurses for medical advice, the monthly plan will cost $29.99. Customers receive a charging cradle, accessory clip, and magnetic lanyard with a Lively Mobile purchase. The fall detection feature is in the magnetic lanyard with built-in technology to detect sudden downward movement that connects you with a response team to assess the situation. Lively Mobile is a simple, affordable personal emergency response system that offers a 30-day trial period and money-back guarantee.
4. LifeStation – Most Affordable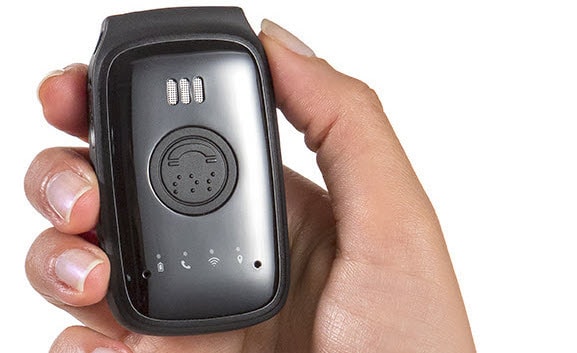 With over 40 years in the medical alert industry, and with products priced at less than $1 a day, LifeStation stands out for its affordability and reliability. With an extreme ease of set up, straightforward product selection, and a no-strings-attached 30-day guarantee, LifeStation is one of our favorites on our list of top medical alert systems for 2021. With LifeStation Premium Mobile and a pendant with five days worth of battery power, you can take emergency medical response with you wherever you go. Here's a look at the system's pros and cons.
Pros
Affordable pricing
True 30-day money back guarantee
No long-term contract
Extended battery life
Free equipment activation and shipping
Under a $1 a day
Well established company
Easy installation and use
Focused on medical alert
Unlimited range
Cons
No system smoke or carbon monoxide detector
Lacks tracking app
With its sole focus on providing its customer base with the most affordable emergency response, LifeStation has become an industry leader in the emergency response and individual safety industry. The LifeStation care specialist has phenomenal response times and offers compassionate aid when needed.
LifeStyle Mobile is combined into a single convenient piece of equipment and uses GPS to direct emergency personnel to your exact location. Even if you cannot speak, LifeStyle Mobile's locating capabilities can pinpoint your location and send help quickly. The service cost starts at $39.99 per month and for an additional $7 per month, fall protection can be added. Regarded as a top service provider, they are able to monitor customer interactions by maintaining their own in-house monitoring centers. With a long-standing reputation for quality service and equipment, excellent customer service, and a simplified cancellation policy, LifeStyle Mobile is a top choice for active seniors on the go.
What Is a GPS Medical Alert?
The term GPS stands for Global Positioning System, which is a satellite-based location sensor that can precisely detect the exact location of any device that has one. GPS systems are most commonly used for vehicle navigation and medical alert systems.
A GPS medical alert system is one that has satellite-based technology contained within its medical alert buttons. When a GPS enabled medical alert button is pushed, it connects to the monitoring center which can then locate the device and send help if needed.
With any GPS-enabled medical alert device, the call center will have the ability to detect the location of the person wearing the device regardless of whether or not that person knows where they are.
What Are the Benefits of Having a GPS in a Medical Alert Device?
Having a GPS medical alert device can literally mean the difference between life and death. This is because if someone falls ill or becomes unconscious, etc., the monitoring center will be able to find their location and send help.
Here are some of the benefits of having a GPS medical alert device.
GPS Location
The main benefit of having a GPS-enabled medical alert device is that it is satellite based. This means the wearer's location can be detected even if that person is lost, disoriented, incapacitated, and/or doesn't know where they are. The GPS feature is built-into the medical alert device and communicates with the monitoring center using a cellular signal. That means once the help button is pressed, the medical alert device can pinpoint the wearer's exact location. When the monitoring center receives a help alert, they can see exactly where the wearer is and send immediate assistance.
If the wearer wasn't using a GPS-enabled medical alert device and needed help but didn't know exactly where they were, or, if they were incapacitated, the ability to send assistance would have been much more difficult. In this case, the authorities would have been called and a search and rescue party would have to be assembled. Then, maybe the medical alert device wearer might be found. However, there are times when the wearer won't be found or due to the vast amount of time it took to find them—it ended up being too late to help.
24/7 Monitoring
All medical alert systems come with 24/7 monitoring which is a service that provides access to around-the-clock assistance. When a wearer pushes the help button on their GPS-enabled medical alert device, they are connected to an emergency response operator who will assess their situation and either request immediate medical assistance or contact a caregiver.
Fall Detection
Almost all medical alert devices come with a fall detection feature; however, most brands require you to pay an additional monthly fee if you want to have access to that service.
The fall detection feature is pretty much priceless and necessary. It is designed to detect a change in motion, such as a fall. When a fall is detected, the sensor will initiate a call to the monitoring center and send medical help.
The fall detection feature works well on most medical alert devices. However, there is always the possibility of false alarms. There is also no guarantee that the fall detection feature will work 100% of the time. And while this is rare, there is always the possibility of it not working at all on occasion.
Mobile/Portable
A GPS feature allows the wearer to be more active and mobile which promotes independence versus being confined to their home.  Additionally, because the GPS feature is satellite-based, the wearer isn't limited to any given range, they can freely travel anywhere in the country. However, the wearer is limited to the coverage area of the cellular service that particular brand subscribes to.
If you are an active senior, be sure to look for a GPS-enabled medical alert device versus one that has a set range that limits the area you can travel before losing your coverage.
Types of GPS Medical Alert Devices
There are four types of GPS medical alert devices. Therefore, you can choose one or more of the options that best suit your lifestyle.
Bracelet
The GPS medical alert bracelet is worn on the wrist just like any other bracelet. Some brands are more attractive and come in different sizes than others and most of them come in at least two colors which are white and black. The GPS-enabled medical alert bracelets have a wristband and a help button that can be pushed if assistance is needed.
Pendant/Necklace
A GPS medical alert pendant, which is sometimes called a GPS medical alert necklace, is worn around the neck just like any other necklace would be. And just like the medical alert bracelet, they come in different sizes and colors. However, some medical alert pendants can be removed and worn as a necklace, bracelet, or carried in your pocket or purse. The GPS-enabled medical alert pendants/necklaces have a chain with an attached help button that can be pushed when assistance is needed.
Cell Phone
There is at least one GPS-enabled medical alert Smartphone which is the Jitterbug Smartphone by GreatCall. This particular medical alert Smartphone has a 5Star Urgent Response button that can be pushed if help is needed. This works just like any other Smartphone. However, the Jitterbug also has a 5Star Urgent Response button on the phone itself as well. And when the 5Star button is pushed it will connect the user with a highly-trained agent who will assess their situation and send help if needed.
Smartwatch
As medical alert devices evolve, so do your options. There are now GPS-enabled medical alert Smartwatches. These medical alert Smartwatch devices are worn on the wrist just like any other watch would be. And while some of these medical alert Smartwatches are disguised to look just like a watch, they can only be used as a medical alert device by pushing the help button when needed. However, there are other medical alert Smartwatches that can be used just as a traditional Smartwatch would, but they also have medical alert capabilities as well.
Features of Medical Alert GPS Systems
Your options are large in number when choosing a medical alert system, with each one touting its unique pros and cons. Most all systems share the same basic features, but advancements in technology have made the choices numerous and the current systems are far beyond the basic pendants that enable a loved one to summon for help. The availability and option to wear a bracelet, pendant, or a watch, while having 24/7 medical support with the push of a button, has drawn a new audience of people with physical disabilities, as well. And thanks to GPS capability, medical alert devices have become appealing to parents who want a 24/7 push-button device available for their children in case of an emergency.
With the medical alert industry constantly changing and growing, it's important to find a system that best fits your needs. Here are features and extras to consider.
24/7 Emergency Response
Each of the alert systems here offer 24/7 Emergency Response. This must-have feature saves lives every day. In fact, it's so important that you shouldn't even consider buying a GPS alert that doesn't offer 24/7 Emergency Response. Round-the-clock monitoring puts you in touch with emergency personnel, anytime, anyplace. Welcome to GPS medical alert systems.
Fall Detection
A medical alert system with GPS location and fall detection is the pinnacle of peace of mind. If you fall or experience a medical emergency, this feature automatically notifies the response center on your behalf. And since the device delivers GPS location services, responders will find you pretty much anywhere. Medical emergencies are no match for GPS and fall detection.
Extended Battery Life
It's time you leave home with confidence. A GPS-enabled alert device with Extended Battery Life will serve you day after day on a single charge. That's right, some alert systems with GPS will last up to 72 hours or more without needing juice. It's highly recommended to find a device that offers extended battery life. You'll be glad you did.
Spouse Coverage
Several GPS medical alert systems offer Spouse Coverage, an add-on feature that allows users to add their spouse (or other family member) to their existing plan. This typically comes at a cost, but it's quite low and well worth it. Now you and your loved one can rest easy knowing you're both covered in the event of a medical emergency.
Nationwide Coverage
Travel much? Great! Medical alert systems with GPS all offer nationwide coverage. After all, GPS is powered by satellites, so whether you're in Binghamton or Bakersfield — or anywhere in-between — your device will ping a satellite and deliver emergency response when you need it most. That's coast to coast coverage if you're tracking.
GPS Location Services
It goes without saying that medical alert systems with GPS come stacked with location services. But you might be surprised at the accuracy. These devices can pinpoint your exact location (or your loved one's location!) within a few feet. This option is especially helpful for caretakers, as well as active seniors and seniors with dementia. Reclaim independence with GPS Location Services.
Long-Range Coverage
Near or far — or wherever you are — long-range coverage offers you the peace of mind you deserve. Each of the GPS alert systems on our list are outfitted with this feature. And a vital feature it is! Do some yard work, go for a stroll, or take that trip to the grocery store. Whatever you do, you're in good hands with long-range coverage.
Water Resistance
The statistics are staggering. Most falls occur in the shower or bath. So look for a GPS alert that offers water resistance. Better yet, go waterproof. This way you'll brave the bathroom (and the elements outside!) with no trouble at all. Don't be left high-and-dry in a wet situation. Instead, go with a water resistant or waterproof GPS alert system.
Cellular Monitoring
Phone lines are so 1900's. OK — landlines still serve a purpose. But cellular monitoring doesn't require a landline at all. Instead, these GPS alert systems are powered by cell-signal, just like your phone. This means you can roam freely, travel far, and live a more active lifestyle. And all while receive medical alert coverage with GPS location service. Not bad.