Our Lively Experience
Sign-up Process
Lively sells by phone and online. We went through the simple signup process online. At first, we hesitated because monthly prices weren't shown – but the monthly rates appeared once we chose equipment. You'll notice that Lively displays two price charts on their website: one for basic cell service, and one for phone service plus 5Star and other upgrades for health, safety, and convenience.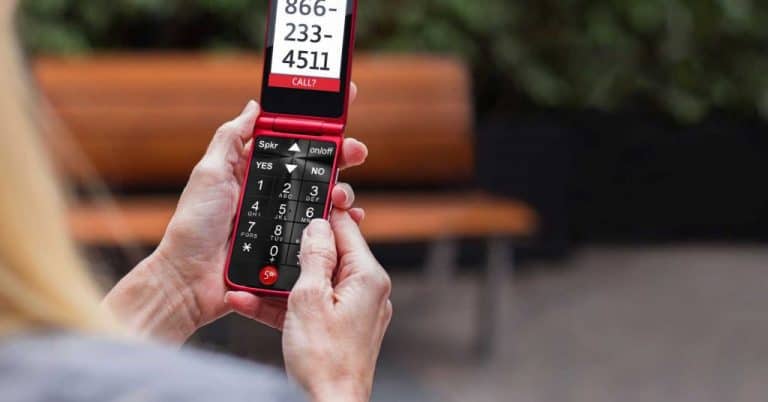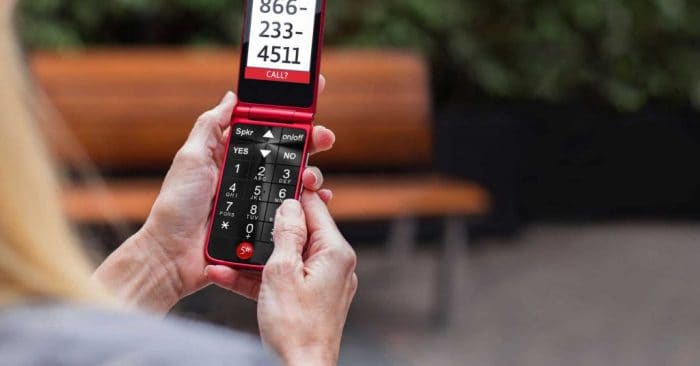 We must say, the upgrades are enticing. If you have the urge to splurge, you can choose the works, which you'll likely find to be cheaper than your current phone bill (we think Lively phones are refreshingly affordable). However, it's important to remember that service is limited in rural areas. So if you live off the beaten path, this is something to bear in mind before pulling out your credit card.
We ordered during a holiday promotion. This gave us a 25% off Lively phone discount and free in-car chargers. That's a win-win in our book. We also appreciated the free shipping, which is the norm with all Lively equipment. Overall, signup was easy, and we walked away with great savings.
FYI: You can usually keep your current phone number when you switch providers. But if you do change it, the FCC requires that phone number transfers be completed within one business day from when the new service begins.3
Installation & Setup
We found that the Lively setup process is straightforward. We just followed the prompts, like setting up a 4-digit PIN and connecting to our home's Wi-Fi network. The whole process should only take you about 10 minutes, from start to finish.
Then, once your phone setup is complete, you can customize your Lively device at any time. Note that each Lively manual explains advanced setup options such as recording a voicemail greeting or customizing the ringtone.
Ease of Use
Lively phones are designed for easy use by seniors. The technology is fairly simple to understand, even if you didn't grow up with computers. And if your eyes or ears have seen better days, or you have shaky hands, we think you'll like Lively's user-friendly design.
Did You Know: A Lively phone can detect falls and call for help automatically when synced to a Lively neck pendant. You can learn more about this in our review.
Thankfully, each phone has extra-large dialing buttons with backlighting. Calling for assistance is easy if you subscribe to a phone plan with the Health and Safety upgrade: Just hit the 5Star button and you'll have trained emergency personnel on the line in seconds. Also, each phone displays a simplified menu in a large font (the Smart4 phone can show regular Android icons as well).
As far as size and portability goes, we found that the Smart4 is a bit large for pants pockets, and especially when we've added a protective case. So if you want a phone that's handier on the go, we think the foldable Jitterbug Flip2 is best. If size is a real consideration, we'd also recommend looking into traditional (but highly effective) mobile alert units, like those offered by Bay Alarm Medical.
24/7 Monitoring
The 5Star alert service is Lively's one-button connection to NAED-certified agents. It's available with Lively monthly phone plans priced $19.99 and up. Note that 5Star monitoring is primarily for help in non-emergency medical situations, getting assistance when lost, or having virtual company when walking alone.
However, a 5Star agent can always call 911 if needed. And if a subscriber calls 911 using Lively, rest assured 5Star will be notified, allowing the agent to join the call to share important information such as location and medical history. We think this comprehensive care and connectivity sets Lively apart from other providers we've used.
FYI: If you call 911 from a standard mobile phone, dispatchers might not receive accurate GPS data.4 If you call with Lively, Lively's 5Star service can help pinpoint your location.
Customer Service
We've always liked Lively customer service and have just one complaint: their limited hours. However, since we last tried their products, Lively customer service has become more accessible.
You'll be able to reach out for help by phone every day from 5 am to 10 pm PST. If you'd rather not call, you can submit an online form instead. In our experience, we received a helpful email response within a couple of hours of submitting a query. Not bad at all. Finally, Lively agents are based in the US, which is a business decision we can appreciate.
Contracts & Return Policies
Obviously it's important to know the terms when you sign up with a new phone or medical alert system. Fortunately, Lively lets you pay month-to-month without requiring a long-term commitment. Although this is novel for phone companies, it's standard practice in the alert industry. So we weren't blown away by this customer-friendly policy.
If you order and aren't happy with your Lively phone, you can return it within 30 days for a refund minus $10 for restocking. First, you'll need to call Lively for a return authorization number. When they receive the return, they will refund the price of the phone, the activation fee ($35), the service you paid for, and any applicable taxes. The only "catch" is that you might not be refunded for talk, text, or data, depending on usage. We think that's fair.