Travis Goodreau
https://www.safehome.org/security-advisors/travis-goodreau/
Best Medical Alert Systems with Fall Detection
Fall detection is an important feature of medical alert systems. See which medical alert systems with fall detection made the top of our list.

Medical alert systems can help you or your loved one summon help in an emergency. These provide reassure for seniors and their loved ones. Fall detection is ideal for seniors who are concerned about falling or a health problem when alone. This feature automatically alerts medical responders if a person falls — even if the medical alert button isn't pushed. There are many options available when it comes to medical alert systems with fall detection. Here's a look at the many options available.
1. Bay Alarm Medical – Best Overall Fall Detection System (Editor's Choice)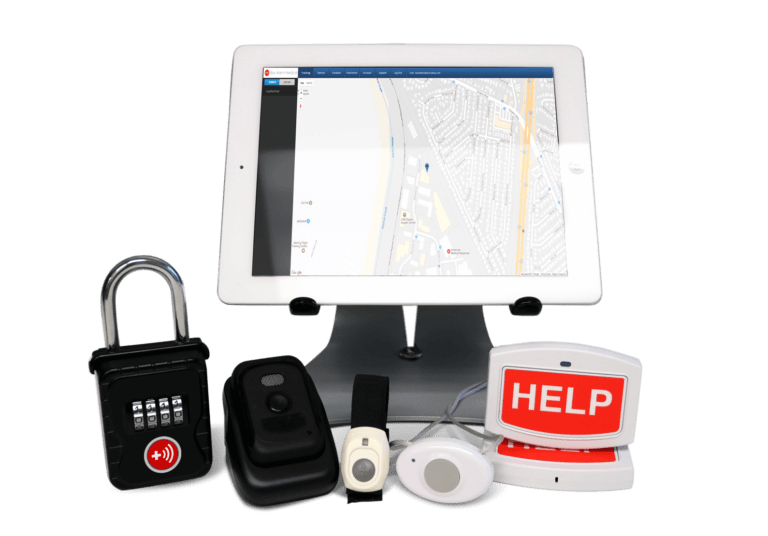 Bay Alarm Medical provides one of the most reliable and affordable life-saving medical alert systems with fall detection available on the market today. These systems are backed by a reliable, 24-hour medical alarm emergency center that is based in the USA.
You can choose an In-Home System, GPS Alert System, In-Home + GPS Bundle, In-Car Medical Alert and Fall Detection. Optional accessories include a wall button, lockbox and additional buttons for a spouse or another family member.
The Automatic Fall Detection Alarm System from Bay Alarm Medical automatically calls for help when you are unable to do so. It is compatible with both their Cellular and In-Home and medical alert systems.
Pros
A portable emergency response system
The base station can be used to answer calls
Landline and cellular options available
24/7 monitoring
30-day risk-free trial
Easy to install and use
Reliable, 2-way communication
32-hour battery backup
Optional GPS located-based medical alert for in-car use
Reliable fall detection technology
Pendants are 100 percent waterproof
Up to 1,000 feet range
Lifetime warranty
Cons
Additional pendants cost extra
The reset button is tiny
Bay Alarm Medical Alert System with Fall Detection is easy-to-install and offers reliable 24-hour emergency coverage. The system  is portable and versatile. There are a variety of options available for monitoring from landline monitoring to AT&T cellular.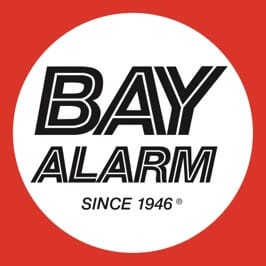 Ready for the best fall detection alerts?
Whether you need at-home or on-the-go fall detection, Bay Alarm Medical has the peace of mind you deserve. Get covered with reliable fall detection, highly-trained agents, and more.
2. Medical Guardian – Best Fall Detection Equipment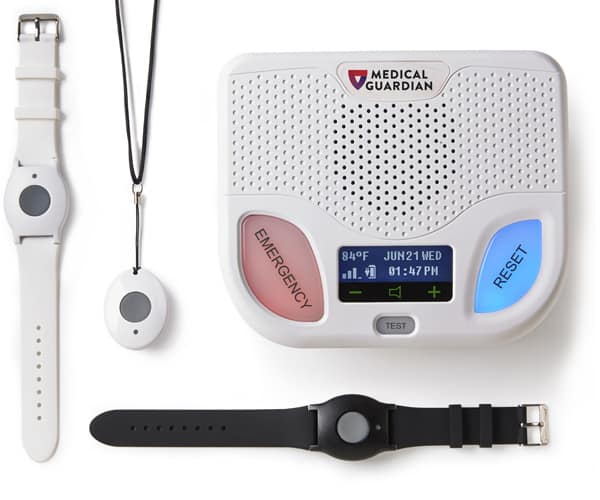 Medical Guardian medical alert systems with fall detection offer a choice of two different types of protection: on-the-go and at-home. The in-home medical alert system is ideal for seniors who spend the majority of their time at home. It can help you stay safe as you cook, read or go about your daily routine. The on-the-go system provides 24/7 monitoring for seniors who spend their time outside jogging, volunteering or gardening. If you are unsure of the right system for your needs, Medical Guardian offers a free online risk assessment to help you find the right system.
One of the most interesting options available is the Freedom Guardian, this smart watch provides users with a variety of features, such as advanced location tracking, reminders and alerts and text-to-speech messaging. Plus, this smart watch is simple, sleek and discreet.
Pros
Around-the-clock protection
Clear 2-way communication
Simple setup and activation
Power outage protection (32-hour battery backup)
Choice of landline or AT&T cellular monitoring
Waterproof medical alert buttons
100 percent US-based monitoring
Weatherproof lockbox available
Voice-activated wall button
Protection plan against lost, stolen or damaged devices
A large LED display screen on the base station
600 to 1,300 square feet range
Convenient customer care web portal
Fall detection is available on all systems
Cons
Pricey optional equipment and plans
The systems are not GPS-enabled
Medical Guardian offers comprehensive medical alert services and equipment. They have everything from in-home fall alert systems to all-in-one medical alert systems. These systems are ideal for a variety of lifestyles.
Searching for reliable fall detection?
Slip and falls happen. But Medical Guardian keeps you or your loved one safe. With location tracking, two-way talk, and other features, their fall detection is one of the best around.
3. GreatCall – Best Value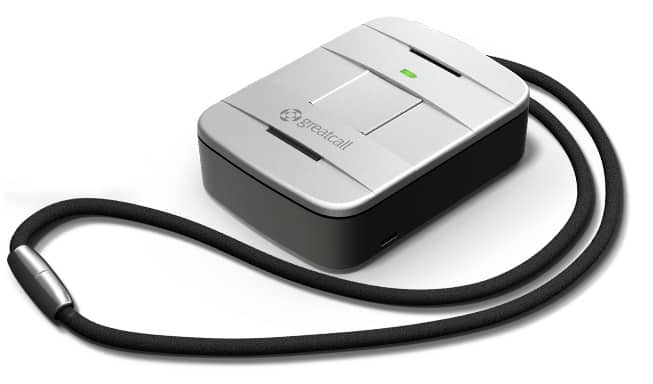 GreatCall offers safety and health devices and solutions for older adults and their family caregivers. GreatCall offers an array of simple-to-use mobile products that are ideal for active seniors.
GreatCall's services and products include Jitterbug Smart2, Jitterbug Flip, Lively Home, Lively Mobile and the Lively Wearable. GreatCall also offers an array of health, wellness and safety services including and 5Star Urgent Response and GreatCall Link.  5Star Urgent Response includes access to highly-trained agents that are available to help seniors anytime. The agents help assess the situation and provide assistance in the form of linkage to urgent care and more.
The fall detection feature from GreatCall works with the 5Star Service to detect a fall. When a 5Star Fall Detection device is worn, advanced technology senses any sudden movement. If the event that a fall is detected, then the device will automatically notify a Response Agent who will evaluate the situation and get you the help you need.
Pros
100 percent US-based customer service
Choose from a range of devices
No annual contracts
No cancellation fees
Highly-trained agents available to help anytime
24/7 access to registered nurses and board-certified doctors
Medication and refill reminders
Access to wellness experts and daily health tips
Fitness tracker available
Free product replacement
Cons
Pricey device fees and monitoring
Devices can be complicated to use
GreatCall offers several different medical alert products. You are not limited to an emergency pendant or necklace. Options include smartphones with emergency alert apps, a mobile alert device and a wearable. So, you can choose the option best for your lifestyle. These options are great for active, independent seniors. GreatCall's and award-winning approach to customer care helps seniors live more active and independent lives.
4. LifeStation – Most Experienced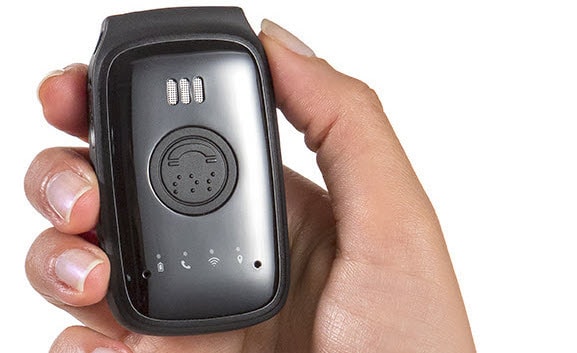 LifeStation medical alert system with fall detection provides 24/7 medical monitoring for seniors living at home alone. This service provides seniors with independence and their caregivers with peace-of-mind — all for less than $1 per day.
LifeStation offers a choice of systems: In-Home Traditional, In-Home Plus, Mobile with GPS and Fall Detection. The In-Home Traditional is great for seniors who want a basic system that works with their home telephone. While the Mobile with GPS plus offers help away from home. Fall detection is available with this system.  Additional users are just $3.99 per month.
LifeStation's Medical Alert Systems all come with free shipping, free activation and free equipment. There is no long-term contracts, hidden fees or taxes.
Pros
A UL-listed 24-hour monitoring center
Landline, cellular and GPS monitoring available
Two-way audio
Simple 5-minute equipment setup
Waterproof help button
24-hour customer support
Up to 32 hours of backup battery power
Automatic weekly system tests
System repair and replacement included
Optional bathroom and hallway button available
Lockbox available
No long-term contract
No charge for equipment
Low monitoring costs
Free shipping
Cons
No mobile app
Short portable help button range
Small help button
LifeStation offers a variety of Medical Alert Systems with Fall Detection for both on-the-go and at-home. These systems are affordable and trustworthy.
If you or a family member are in need of an in-home medical alert system, LifeStation's Medical Alert Systems with Fall Detection are a good bet. With the basic systems, all you have to do is plug the system in and request help when needed. If you cannot answer, then the agent will notify your contacts and then emergency responders.
The system offers solid response times and a reliable connection. Its portable help button does have a limited outdoor range. So, if the pendant range is important to you, then you might take this into consideration.
What is Fall Detection?
The basic function of fall detection is to automatically detect a fall and alert your monitoring agency — even if the button isn't pressed — so that they can seek help on your behalf, if needed.
Fall detection is built into pendants, hip-worn devices, bracelets, etc. The technology, while easy-to-use, is actually quite advanced. The typical fall detection device utilizes a range of accelerometers, detection sensors, and algorithms to sense a sudden change in velocity.
Seniors and Falls
Falls are all-too-familiar among the senior demographic. A staggering one-third of mature adults over the age of 65 fall each and every year. And many of these falls lead to severe injuries, and sometimes even death.
Thankfully, medical alert system providers now offer something called 'fall detection' with their service (typically as an upgrade). This technology is incredibly helpful for seniors who live alone and/or those who are prone to falls. It's also helpful for those who suffer from seizures and those with blood sugar issues.
Whether it's for you, or for a loved one in your care, there's no denying that fall detection adds an extra layer of coverage and peace of mind (though it's not without its controversy, as you'll soon see).
What Happens If a Fall Occurs?
In the event of a fall, the monitoring personnel on the other end are alerted. They can see that the alert came from someone who wears fall-alert technology, so they act accordingly. That is, they will call someone on your care list of contacts, or reach out to emergency responders.
Surprisingly, fall detection technology can even sense small falls of two feet or less. This means that if you or your loved one falls off a chair, off the toilet, or similar low-height places, you can rest assured you're covered.
Well, the truth is, the technology has yet to be perfected, and there are still some glitches (and thus the controversy). For instance, fast movement of any type — whether it's a fall or not — can sound the alarm. Also, some companies automatically cancel the alert if the sensors detect movement after the fall, assuming the person is conscious and doing fine. Of course, this can be a potentially fatal assumption, and in our opinion, shouldn't be a feature at all.
As you can see, the technology is still evolving, and is improving all the time. And even though devices with fall detection don't boast 100% accuracy, we believe that some fall protection is always better than no fall protection. But again, the technology is mostly geared toward seniors who are fall-prone, so you or your loved one may not need it.
Features of Medical Alert Systems with Fall Detection
If you're shopping for a medical alert system with fall detection, you might be wondering what features to look for. And with so many options — like wearable smartwatch technology that tracks steps and detects falls, to GPS devices that can summon medical help from anywhere — it can be hard to decide what features are really important.
Fortunately, we can help you narrow down what fall-detection features are most beneficial so that you can find a medical alert system that's right for you or your loved one.
24/7 Emergency Response
Around-the-clock emergency response is a critical feature of medical alert systems because an accident or illness can happen anytime day or night. Look for a system that has 24-hour US-based call centers with trained personnel.
Water Resistance
You'll want to find a device with fall detection that can be worn in the bath or shower. After all, this is where the majority of falls occur. Also, not having to worry about taking off your device when getting in and out of the shower is always a nice benefit.
Cellular Monitoring
Cellular monitoring is ideal for seniors who do not have a landline. With cellular monitoring, you can get reliable monitoring through a cellular network. Make sure that you have strong cellular service in your area.
Multi-Lingual Support
Multi-lingual support is ideal for non-English speakers. Medical alert systems offer support in a variety of languages from Spanish to Swahili. Each service varies so if this is important to you, be sure to check what languages are available.
2-Way Voice
It's important that your fall detection technology is backed up with a powerful 2-way speaker. This allows emergency operators to hear you and talk with you after a fall, and from remote areas in your home. Many 2-way voice units also function as a speakerphone, allowing you to receive calls without getting up.
Long Range Coverage
The range of coverage varies with medical alert systems. You want to choose a large enough range so that you are covered whether you are reading in your backyard or getting your mail. Basic systems provide a 600+ foot range. This easily covers most yards and homes. It is about two football fields placed end-to-end. If you need a longer range, then some systems allow you to add an extender to increase the coverage distance.
GPS Location Services
Falls happen outside of the home, too. That's where GPS location services are immensely helpful, and even life-saving. This is especially important for active seniors, as it can track and pinpoint your exact location in the event of a fall. Look for a medical alert system that has fall detection and GPS location services.
Spouse Coverage
A good feature for couples is spousal coverage. This allows you to add your spouse or other people in your home to your plan for little to no extra money.
Redundant Cell Centers
A medical alert system with fall detection is only as reliable as the call center. Redundant call centers provide backup coverage in the event that your region is impacted by, say, a natural disaster or major power outage. Be sure that your medical alert with fall detection has redundancy built into the service.