LifeStation is a longstanding medical alert brand that recently updated its products and prices. As noted in our latest LifeStation review, their new wearables are sleeker and more discreet. And now the company makes it more affordable for seniors to stay safe at home and avoid the need for assisted living.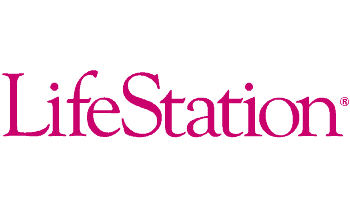 Unfortunately, up-to-date LifeStation prices can be hard to find online – but we have the scoop. So we're going to focus on their plans, packages, and monthly costs to help you evaluate the brand.
We're also going to touch on LifeStation equipment and upgrades like their Uber Health ride scheduling. You'll see that this brand has relatively few upgrades, but their systems still might be a good fit for your budget and lifestyle. This guide will help you decide whether LifeStation is right for you.
Key Features
The best features of this system
Cellular & Landline Monitoring
Fall Detection
GPS Location Tracking
Low Monitoring Fees
Nationwide Coverage
No Contracts
Packages & Pricing
You should know that LifeStation charges different monitoring rates for their three different alert systems: home landline, home cellular, and mobile cellular. Previously you needed a long-term agreement to get the lowest price. But they did away with contracts, and now you can pay month-by-month or even pay ahead for convenience. See below for a helpful LifeStation pricing chart.
| LifeStation Package | Monthly, Quarterly, or Annual Monitoring Plan |
| --- | --- |
| In-Home Landline | $21.95 per month |
| In-Home Wireless | $26.95 per month |
| Mobile with GPS | $37.95 per month |
We like how LifeStation keeps their rates simple and straightforward. Also, the prices are among the best in the industry, and LifeStation's in-house monitoring center holds a Five Diamond Certification from The Monitoring Association (TMA).1 A TMA certification is meaningful in our eyes. It shows that LifeStation educates its workers in-depth, is open to random inspections, and otherwise meets high standards for an emergency call center.
It's worth mentioning that every LifeStation plan includes a 30-day refund window. If you try an alert system and don't like it, just send it back within 30 days for a full refund. Also, with their pay-ahead plans, you can get a prorated refund so long as you return the equipment. That's important! We've found that lower-rated brands charge penalties for early cancellation.
Equipment Upgrades
To upgrade your medical alert system you can choose from fall detection, extra buttons, and a lockbox. Here's a quick rundown of LifeStation upgrades and their costs.
| LifeStation Upgrade | Description | Price |
| --- | --- | --- |
| Fall Detection | Notifies the LifeStation call center if a fall is detected; available with mobile and home buttons | $5 per month |
| Family Care | An additional in-home button; lets family members share a monitoring account | $3.99 per month |
| Lock Box | Securely stores a house key for paramedics and other helpers | $2.99 per month |
| Panic Button | Connects wirelessly to LifeStation home base stations | $2.49 per month |
LifeStation Services
Check out LifeStation's free and paid services with this handy chart. The freebie category includes ride scheduling and device tracking. Both can be valuable, so this might help put LifeStation on your list of finalists.
LifeStation Service
Description
Cost
Uber Health
LifeStation can arrange for Uber drivers with special training for senior medical care
Free concierge service; ride charges appear on LifeStation monitoring bills
Find My Device
(Formerly "Find My Loved One")
Track your loved one's Mobile LTE by voice or text
Free with Amazon Echo or the Alexa app for your smartphone
Protection Plan
Insurance for LifeStation medical alert systems
Up to $5 per month
You also might want equipment insurance, as it's not uncommon for alert devices to break or become lost somewhere in the home. We skipped this option, but we love how Uber Health and Find My Device are included with each plan at no extra charge. It's neat how we can ask "Alexa, where's Mom?" and get an answer by text right away.
If these caregiver services appeal to you, then you might want to check out LifeFone; compared with LifeStation, they have more options for upgrades. Also, Bay Alarm Medical has a unique GPS tracker and impact sensor for vehicles. But if you don't care about extras like pill reminders and alerts about fender benders, then LifeStation might be your best bet.
Alert Systems & Packages
With just three systems to choose from, the LifeStation lineup is easy to understand. For home-only protection, there's one system that requires a landline and another that communicates wirelessly. And for protection anywhere with cellular service, there's the Mobile LTE button. All three systems connect with LifeStation's Five Diamond-certified call center.
FYI: LifeStation's Mobile LTE button gets service on the AT&T network. Anywhere that an AT&T mobile phone works, the wearable works too.
LifeStation At-Home Alert Systems
At-Home Landline
This system connects with a home phone line. It includes a white base station and a matte black button that gets up to 500-ft range. The range is shorter than what we're used to seeing for in-home systems, but it fit our needs just fine. And we like how the new wearable button weighs just half an ounce; you'll probably forget you're wearing it. Two-way voice communication works via the base station, which also has its own emergency call button.
The starting rate for monitoring on this unit is $21.95 per month, and LifeStation doesn't charge for the equipment. At signup, you can choose between a wrist button and a neck pendant, or get both monitored for an extra $3.99 per month.
Who It's Best For: At-Home Landline is best for seniors with a landline who spend most of their time at home.
At-Home Wireless
Made for homes without landlines, the At-Home Wireless unit has a cellular chip for calling LifeStation operators. You'll like that the equipment is provided for free, and the base rate for monitoring is $26.95 per month with no contract required.
Like the At-Home Landline system, the wireless option includes your choice of a matte black button for the wrist or neck. Extra wearables cost $3.99 to monitor each month. And these buttons get up to 600-ft range from the wireless base station. Finally, much like the landline base, the At-Home Wireless base has a built-in microphone, speaker, and help button.
Who It's Best For: This system is best for homebound seniors who don't have a landline or phone line.
Good To Know: If you lose power at home, your LifeStation home system will keep running. These base stations have 32-hour backup batteries.
LifeStation Mobile Alert Systems
Mobile LTE Medical Alert System
Mobile LTE is a wearable button that offers protection at home and away. It uses AT&T's nationwide network and holds power for up to five days per charge. At 2.5 ounces, it isn't the smallest on-the-go button, but it has the advantages of voice-in-necklace and exceptional location technology. A LifeStation operator can determine your precise location, even indoors, with a proprietary combination of GPS, WiFi, and Bluetooth signaling.3
We like how Mobile LTE is shower-safe, too. It really is an all-around solution for emergency backup. However, Mobile LTE will cost you $37.95 per month for monitoring, which isn't cheap. Equipment and activation charges may also apply, though they were waived with a promotion when we ordered by phone.
Who It's Best For: Mobile LTE is made for seniors who want convenient on-the-go emergency alert coverage.
Pro Tip: Are you an AARP member? If so, have your membership number handy when you subscribe and ask for a LifeStation discount.
Current Deal
LifeStation discounts are always available to US military veterans and AARP members. For example, veterans get free shipping instead of the usual $10 charge. You might also get a medical alert discount if you have an eligible health insurance plan. Aetna, Blue Cross, and Kaiser are a few of the companies that have LifeStation partnerships.4
We've also seen LifeStation discounts for the general population, especially around holidays. The specific calendar date isn't so important; for instance, a Fourth of July sale might run for two weeks. This Memorial Day we saw LifeStation deals including free shipping for all systems and fee waivers for Mobile LTE equipment and activation.
Overall Value of LifeStation
We think LifeStation plans are a good value for home or on-the-go. At-Home systems include free equipment, and the monitoring is priced competitively, especially if you're choosing a plan with fall detection.
FYI: LifeStation fall detection costs $5 per month, whereas most other brands charge $10 per month for this life-saving upgrade.
For one person, this ranks as one of the best deals we've seen for in-home protection, provided that the maximum range of 500 to 600 feet is sufficient for your home and property size. And if you need to protect two people at home, you'll add an additional $3.99 per month for service. Keep in mind though, other companies like Bay Alarm Medical and MobileHelp offer two-for-one deals on in-home protection. So those plans might be worth looking into.
LifeStation's Mobile LTE is likewise a good deal, especially when they waive the activation fee. Sometimes we regard these fees as dealbreakers, but here an extra $50 seems fair as the device is high quality. Unlike many alternatives, the Mobile LTE unit has two-way voice, stays charged for days, and works fine in the rain. Monitored for $37.95 per month contract-free, or $42.95 with fall detection, it's among the best values for an on-the-go medical alert system.
Also worth mentioning is the LifeStation Panic Button. This is a nice add-on that attaches to a wall or flat-surfaced furniture like an armoire. It gives backup in case of fire or home intrusion, as well as medical emergencies. At just $2.49 per month, we think it's worth the extra peace of mind.
Did You Know: If you aren't happy with your LifeStation system, you can return it within 30 days for a full refund. Additional refund options apply to accounts with quarterly or annual billing.
About LifeStation
Established in New Jersey in 1977, LifeStation is one of America's oldest medical alert companies. For over four decades it served entire nursing homes and gained the trust of senior wellness leaders such as AARP, Blue Cross, and The Senior List.
And proving that old dogs can learn new tricks, LifeStation has continued to innovate. Mobile LTE, for instance, was just released in winter This family-owned company also runs its own monitoring center to help ensure high-quality service. All in all, we think LifeStation just might have an alert system that makes sense for your budget and lifestyle.
LifeStation FAQs
Does LifeStation require a contract?
No, LifeStation monitoring can be contract-free. You can sign up monthly, quarterly, or annually with the same monthly rate.
Do I need a landline for service?
No, just one system uses a landline. The others have cellular chips that do not require a landline.
Is the monitoring reliable?
Yes, we found LifeStation monitoring to be reliable. Emergency test calls were answered within 20 seconds. We also noticed that each operator (three out of three!) was surprisingly pleasant.
Is LifeStation expensive?
No, LifeStation is relatively affordable. Their prices per month are lower than, or similar to, leading competitors. One senior can start for as little as $21.95 per month total if granted a free shipping discount.
Which medical alert system is best?
That depends on your lifestyle and budget. But in our testing, the Mobile LTE button was the most useful. It's waterproof and works anywhere with cellular signaling.