Travis Goodreau
https://www.safehome.org/security-advisors/travis-goodreau/
Best Motion Sensor Security Cameras
Check out our list of the best motion detection cameras on the market in our 2021 roundup.

1. Nest Cam – Best Motion Detection Cameras Overall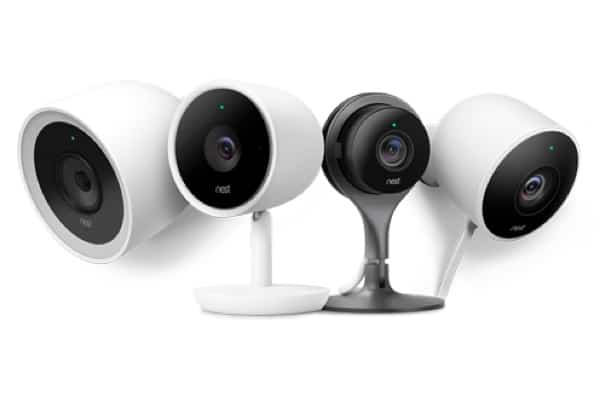 The Nest cams are made by Google and just like any other Google product, they are designed with the end-user experience in mind. This means you pretty much never have to worry about being disappointed or frustrated with installing or using them. The Nest Cam is a plug-in-and-go wireless DIY camera installation that uses a Wi-Fi signal to communicate.
Pros
DIY wireless installation
Home automation options available
Weatherproof and extremely durable
Two-way voice response
Intelligent motion sensing features with activity zones
Cons
Subscription service is more expensive than some
Wi-Fi is the only communication option
No SD card or local storage option
The Nest Cam is not only a great camera, but it also works well if you want to use it as part of a larger home security, home automation system. This is because the Nest Cam works well with Alexa voice control and other third-party equipment so no worries there.
The Nest Cam doesn't require a hub or base station to work, you simply download the Nest app and you're good to go. Additionally, the Nest Cam is one of the best motion-sensing cameras on the market because it has an intelligent sensing feature that can pick out different types of activities, which makes the alerts more accurate. The Nest Cam also has a built-in speaker and microphone. This means you can hear everything going on in your home at all times, and you can speak and be heard if need be. For example, if your kids are getting into something they shouldn't or if you need to tell your dog to get off the couch, etc.
2. Ring – Best Motion Camera with Light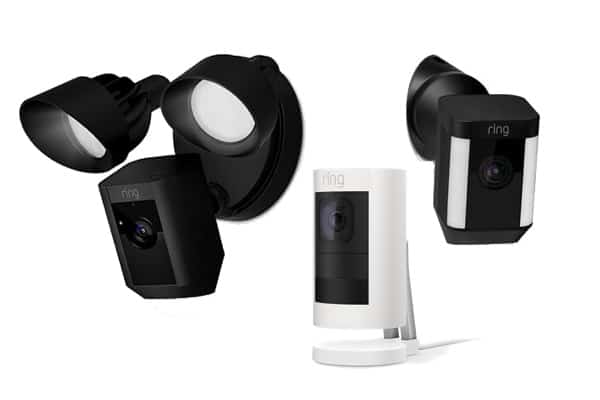 Ring offers an extremely affordable DIY home security camera. With Ring, you can build your own home security/automation system into as elaborate of a network as you'd like. Ring now offers a wide variety of options from which you can choose. You can opt for home security, any number of environmental sensors, a panic button, and they have top of the line motion detectors. And, Ring products work nicely with many third-party devices as well.
Pros
Easy tool-free DIY installation
Tamper-proof motion detectors
Works with smart locks, Alexa, and Z-wave devices
Professional monitoring only $10/mo.
30-second response time (with professional monitoring)
30-day money-back guarantee with no contract requirement
Cons
Inconsistent alert notifications
No glass break sensors available
Bare-bones monitoring plan
There is a lot of confusion out there about Ring and what third-party products are and aren't compatible with their system. However, Ring is continually broadening their scope of compatibility; therefore, you have to periodically check their website for the latest information. The Ring home security products, doorbell, and home automation features are now compatible with a variety of third-party products.
Ring has some great motion-detecting products that are easily mounted to room corners or flat against any wall. Ring offers two different types of motion detection, standard and advanced. The Standard Motion Detection uses a passive infrared sensor that is optimized for low-power operations, which will help save your batteries. This three-sensor system provides a significant amount of customization. The Advanced Motion Detection uses a camera for their motion detection rather than using heat signatures such as the ones that are used by a passive infrared sensor. These AC-powered components are optimized to provide the user with more features and a greater ability to customize.
3. Arlo – Best Outdoor Motion Cameras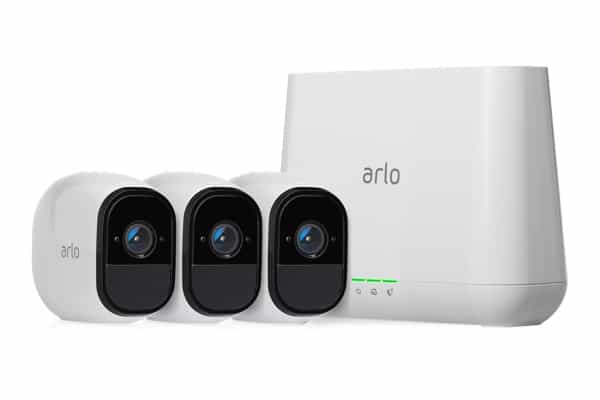 What makes Arlo one of our top picks for exceptional wireless motion sensors is that they turn on immediately upon sensing any kind of motion and begin recording while sending an alert to your Arlo mobile app. And, the Arlo system gives you seven days of recording for free while most competitors only give you 24 hours free. More recording storage is available, however, but you will need to upgrade to get that. Additionally, with Arlo, it's easy to scale up to multiple cameras.
Pros
100% DIY wireless user-friendly installation
7-days of free cloud storage
High-quality night vision with 110-degree field of view
Advanced motion and sound sensing alerts
Mobile app monitoring
Cons
Motion detection recording delayed by a few seconds
Cameras only come in white
Short battery life
Comparatively pricey
Arlo has some great cameras, but the motion detection sensors function differently for each of them. The Arlo, as well as the Pro 2, and the Pro, Ultra, Go, and the wire-free cameras all trigger when the infrared feature detects something that has a warmer heat signature than its surrounding environment. So it is more sensitive to movement that goes side to side across the camera's field of vision than it is for any movement that is moving towards or away from the camera These cameras have sensitivity ranges from one, which is low sensitivity, to 100, which is high sensitivity.
The Arlo Q Plus, and the Q, and even the Baby Arlo motion detection feature work differently. These cameras evaluate all the changes in each of the video clips to determine whether or not to send you motion detection alerts and video recordings. These cameras have motion sensitivity setting ranges from one, which is low sensitivity, to nine, which is high sensitivity. These cameras also enable you to create up to three activity zones. This will allow you to focus your cameras on a specific area, which will then trigger snapshots or recorded videos.
Arlo offers high-quality cameras, motion-activated, wireless, weather-resistant, and customizable security lights, audio doorbells, and even a baby monitor. And, as we mentioned above, Arlo has exceptionally advanced objection detection features that can distinguish between people, vehicles, and animals.
4. Blink – Most Affordable Motion Activated Cameras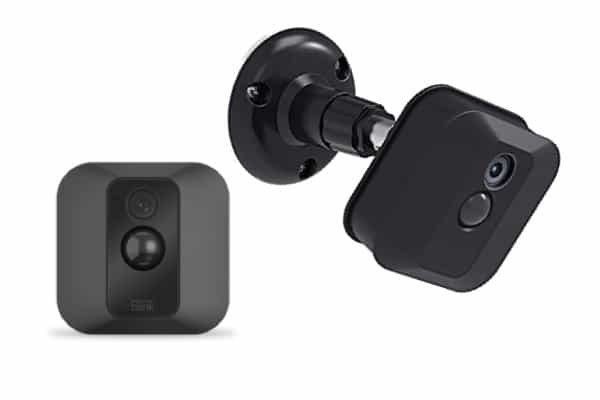 Blink is owned by Amazon. They have indoor and outdoor equipment that is wireless and very easy to set up. And, they are a one-time purchase with no contracts and no ongoing costs; however, that does mean you will have to do the monitoring yourself. But Blink security makes it easy with their mobile app.
Pros
Motion alerts with HD video and audio
Night vision
Weatherproof
Affordable, no contracts, no ongoing costs
Long-lasting batteries (2-years)
Free cloud storage
Cons
Short recording clips after motion is detected
Live streaming is only in 30-second increments
Only two hours of free cloud storage
Technical knowledge required for integration with home automation devices
Blink is a great wireless, low-maintenance, no contract, affordable option in home security. Blink doesn't offer any home automation features; however, it can be integrated with third-party products such as Alexa, August Locks, and Philips Hue. It also supports IFTTT technology so you can link automated actions among your Blink and smart home devices. And Alexa even has support for the Blink system already built-in.
Blink has a two-year battery which is longer than its competitors. And the Blink motion alerts are sent directly to your mobile device. You can check in with live HD video and audio streaming from up to 10 Blink cameras. Additionally, the Blink cameras have XT infrared night vision or LED illumination depending on which camera you choose. And, the recorded motion audio and video are crystal clear.
5. Kuna – Best Motion Activated Hidden Camera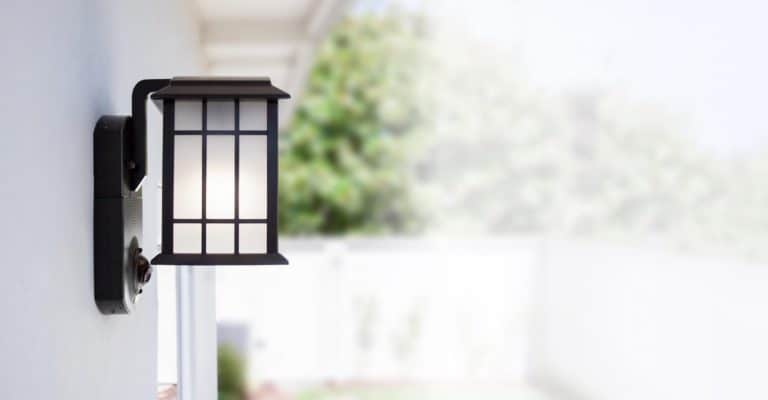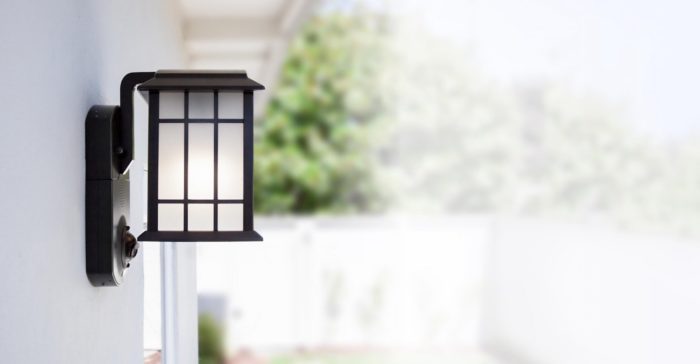 Kuna is a DIY installation and their services don't require any contracts nor do they have any monthly fees. The Kuna basic home security features are free to use and the paid plan will expand your functionality by giving you access to their AI technology, as well as unlimited downloads and more.
Pros
Free shipping and a 60-day return policy
Can be easily integrated with third-party smart home products
Easy setup in minutes
User-friendly equipment
No long-term contracts
Smart object detection
Cons
Minimal smart home options
No contact sensors
Requires an upfront purchase
The Kuna equipment is well camouflaged which helps prevent a criminal from disabling it to avoid being recorded. Additionally, the Kuna smart sensors are able to detect different objects, so, because of its AI technology, the equipment on the Kuna paid plan knows when to notify you of an event, or not. This is appreciated by those who don't want to receive false alarms from cars driving by, etc. Kuna's smart sensors know the difference between normal activity and unusual activity, which is the beauty of having smart sensors versus motion sensors that don't have this feature. However, if your Kuna device is missing people or experiencing too many false alarms, it can easily be adjusted using your mobile app to fine-tune the sensitivity setting by adjusting the sensitivity slider up or down.
Features of Motion Sensing Security Camera Systems
Motion Detection
Most motion detectors use infrared motion detection to protect your home. If motion is detected, the alarm sounds and you will be sent an alert. Good motion detectors can distinguish the different heat signatures between people and pets. And some even come with artificial intelligence technology that has a facial recognition feature.
2-Way Voice
A 2-way voice feature comes as standard with most home security systems. This feature allows for remote two-way communication between you and the person at your home. The two-way voice feature is important because you can talk with the person at your home, whether that be a delivery driver or a criminal. Either way, this feature is extremely effective as a crime deterrent. This is because once a criminal knows he/she is being watched/recorded, they will frequently leave the scene to avoid capture.
Night Vision
The night vision feature gives you the ability to view your cameras in low-light conditions. They come in either wired or wireless applications and use infrared technology for remote viewing. The higher the resolution, the more clearly you will be able to see.
App Control
Almost all home security systems come with a free companion mobile app that gives you the ability to monitor, access, and control your system remotely. This feature allows you to access your cameras live-streaming video and receive activity alerts when an event is detected so you can respond accordingly.
High Resolution
In a home security system, the high-resolution feature refers to how many pixels any given security camera has. The higher the pixels, the better the resolution will be. And the higher the resolution is, the more clearly you will be able to see the objects on your camera. A camera with 1080p is considered a high-resolution camera.
Video Recording
Many home security systems use video surveillance cameras to help protect your home and property. These cameras are generally a live streaming video that has either a continuous recording or intermittent recording of what's happening in or around your home. These videos are then stored locally on the camera or on a cloud storage service.
Cloud Storage
Surveillance video recordings that are stored using cloud storage are not stored on the camera or some other local device such as an SD card. Cloud storage is used for video recordings not stored locally. Video recordings stored on the cloud is when the recording is stored on a remote server that can be accessed by the internet, aka the cloud. Cloud storage is managed and operated by a cloud storage service provider. Some home security brands provide a limited amount of cloud storage at no charge, and others charge for their cloud storage services.
Live View
A live view is referring to what you see when looking at your video cameras. The live view simply means that what you are seeing when you access your video feed is real-time video of your home versus a video clip that was previously recorded.
Smart Home Integration
Smart home integration is when a home security system is capable of adding smart home features to it and controlling them using one or more sources such as a main hub and/or a voice-controlled feature such as Alexa or Google Assistant.