Travis Goodreau
https://www.safehome.org/security-advisors/travis-goodreau/
Best Home Security Systems for Renters
If you don't own, don't worry. Renters can choose from several leading security systems. We've done the leg work so you can find the right fit for the house or apartment you call home.

According to the United States Department of Justice, rental homes are much more likely to be burglarized than single-family homes. Yet, just 12 percent of renters have an alarm system. In the past, home security systems were expensive and required professional installation. These facts turned off many renters. Fortunately, things have changed and there are now many DIY security systems on the market that are perfect for renters. Here are the top five systems that you should consider if you rent.
1. SimpliSafe

Easy setup and to take to the next place
Great if you don't plan to be in your apartment long term. Also since they don't have an outdoor camera, their monitoring is very affordable. Perfect for securing your apartment and belongings.
SimpliSafe is one of our favorite systems for renters. It is an easy-to-install comprehensive system that includes everything that you need to secure and monitor any size apartment. The packages are no-contract and they are highly customizable so you can choose the right security system for your needs.
SimpliSafe is ideal for renters who want to monitor their apartment or home without spending a lot of money. There are no hidden fees or service contracts required. This versatile and easy-to-use system is one of the best options on the market. It offers an outstanding value for the price.
SimpliSafe offers packages designed specifically for small, medium or large apartments. So, whether you have a large or small space to secure, you will find something to suit your needs. They also tailor their offerings depending on the number of entryways to the home or apartment.
SimpliSafe systems are ideal for customers who want solid protection. They offer an exceptional level of security and backup protection for the price. The systems are smashproof. So, even if a burglar smashes the keypad, the police will still be notified. SimpliSafe uses double the protection. They use built-in cellular to communicate with the monitoring center. The cellular is reinforced with Wi-Fi. This makes it almost impossible for a thief to prevent the system from communicating with the monitoring center.
PROS
Affordable Equipment Costs
No Long-Term Contracts
Fast and Easy DIY Wireless Installation
60-Day Equipment Trial Period
Three-Year Equipment Warranty
Indoor Camera and Video Doorbell Options
Environmental Disaster Sensors
No-Monthly-Fee Option
Competitive Monthly Monitoring Rates
Integrations With Alexa, Google Assistant, August Locks, and Apple Watch
Award-Winning Company
CONS
Upfront Equipment Expenses
Proprietary Equipment
Limited Smart Home Integration
No Outdoor Cameras
No Smartphone Controls or Push Notifications Without a Monthly Fee
No Outdoor Camera (Just a Weatherproofing Package for Indoor Camera)
SimpliSafe is a smart home security system for renters who want basic home security. It is easy to set up and use. You simply plug it in and start protecting your home or apartment. Simplisafe has just about the easiest setup ever. Almost anyone can set it up in minutes. There is no drilling, wiring or tools required.
SimpliSafe offers very solid protection against intruders. This is where the system really shines and what it is best used for. SimpliSafe also offers fire and flood protection too as an option. SimpliSafe also offers one of the best systems for pet owners, as well. The motion sensors will not detect pets. The sensors were designed to detect the unique heat of humans. SimpliSafe has one of the few motion detectors that offers this technology.
SimpliSafe is a simple system that does exactly what it is supposed to do — secure your home and warn you of fires or water damage. SimpliSafe system uses multiple ways to stop intruders — entry and motion sensors, glass break detection and video security.
However, SimpliSafe does not offer home automation capabilities and is not compatible with third-party devices. This system is better suited to customers who want affordable, flexible home security. You can monitor the system remotely even without a monthly plan.
2. Cove

Looking for affordable and effective security for a rental home?
Cove offers some of the best low-priced packages, easy DIY setup, and around-the-clock monitoring for folks who rent. Budget-conscious customers will find loads of value here.
If you rent, you probably want a security system that's ultra-fast to set up (no drilling or wiring), easy to use, and doesn't cost an arm and a leg. That's exactly what Cove offers — and it starts at only $14.99 per month. Since Cove's entry sensors are peel-and-stick mounted, you can easily take your Cove kit with you when you move. It's not a perfect system, but it's one of the most landlord-friendly home security setups we've seen.
PROS
Simple DIY Installation
No Contracts, Month-to-Month Service
Smartphone Controls
Touchscreen Control Panel
1080p HD Yi Camera
Alexa & Google Home Compatible
Low-Cost Monitoring
Lifetime Warranty Option
CONS
App Experience Could be Improved
Limited Home Automation Features
No Outdoor Camera Available
No Self-monitoring Option
Even though Cove is quick and nimble, and cheaper than most options out there, you're still getting 24/7 home (or apartment!) protection for better peace of mind. While using Cove, we really liked the overall user-friendliness. In fact, it only took about 15 minutes to set up out-of-the-box. A few more minutes and we were familiarized with the mobile app and
touch screen control panel. And with 4G LTE cellular monitoring, the police arrived right on time when our alarm went off (oops, user error!).
Unlike many other DIY security systems, Cove doesn't skimp on advanced features. You'll get Alexa and Google Home integration for hands-free voice control. Then you've got a great feature called "Routines," which allows you to set your alarm to automatically arm and disarm at preset times, among other functions. Finally, Cove uses innovative technology called RapidSOS Ready. If and when your alarm goes off, and it's a verified crime in progress, Cove will relay your alarm info directly to 911 for faster response. Pretty slick!
If you can overlook a somewhat clunky mobile app, and you don't mind paying a monthly monitoring fee, then Cove is a safe bet — especially if you currently rent.
3. ADT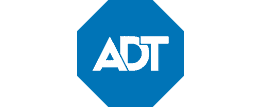 Want apartment security with smart automation?
Welcome to top-notch apartment security. Customers enjoy professional installation, award-winning monitoring, and a full-suite of home automation features. It's the renters' choice!
ADT is one of the more established names in home security. ADT offers reliable and comprehensive home security. The company has more than 140 years of experience. It is a reliable, trustworthy name in home security. ADT is good for apartment dwellers as they offer several different packages to choose from.
With ADT, you can design the exact system that fits your specific needs. You can choose security keypads, motion detectors, door and window sensors and glass break sensors. ADT also offers a variety of home automation devices, including smart door locks, smart locks, garage door openers, smart switches and plugs and smart thermostats. ADT also works with some of the more popular smart home devices, including Amazon Alexa.
ADT's systems are all professionally installed so you won't need to worry about installation. The installation typically occurs the same or next day. Plus, ADT offers a Mover's Savings Package, which makes it easy to take your home security system with you if you move. ADT will give you a discount on security for your new home or apartment.
PROS
Competitive Monthly Rate
Wireless or Hardwired
Cellular and Landline Connections
Indoor and Outdoor Cameras
Remote Access and Control
Home Automation Equipment
ADT 6 Month Money-Back Guarantee
CONS
Long-Term Contract
Professional Installation Required
Customer Service Varies
ADT is great if you rent due to the versatility of their systems. They offer three different packages to choose from all with varying levels of security. The Traditional Plan includes professional 24/7 monitoring, burglary detection and fire, flood and carbon monoxide detection. This system is ideal for most apartment renters. It offers comprehensive protection. If you want to add smart devices to your system, then you can choose the Control package. This package allows you to arm and disarm your system from anywhere. Plus, you can set up customizable alerts and notifications. ADT also offers a video plan, which is ideal for customers who want video surveillance as well as basic home security.
Another feature that makes ADT ideal for renters is the fact that you can take the system with you when you move. They have a Mover's Savings Package. If you have been with ADT for six months or longer, you can take your alarm system to your new home if you move plus you can get 25 percent off additional sensors, which might come in handy if you move to a larger place.
4. Alder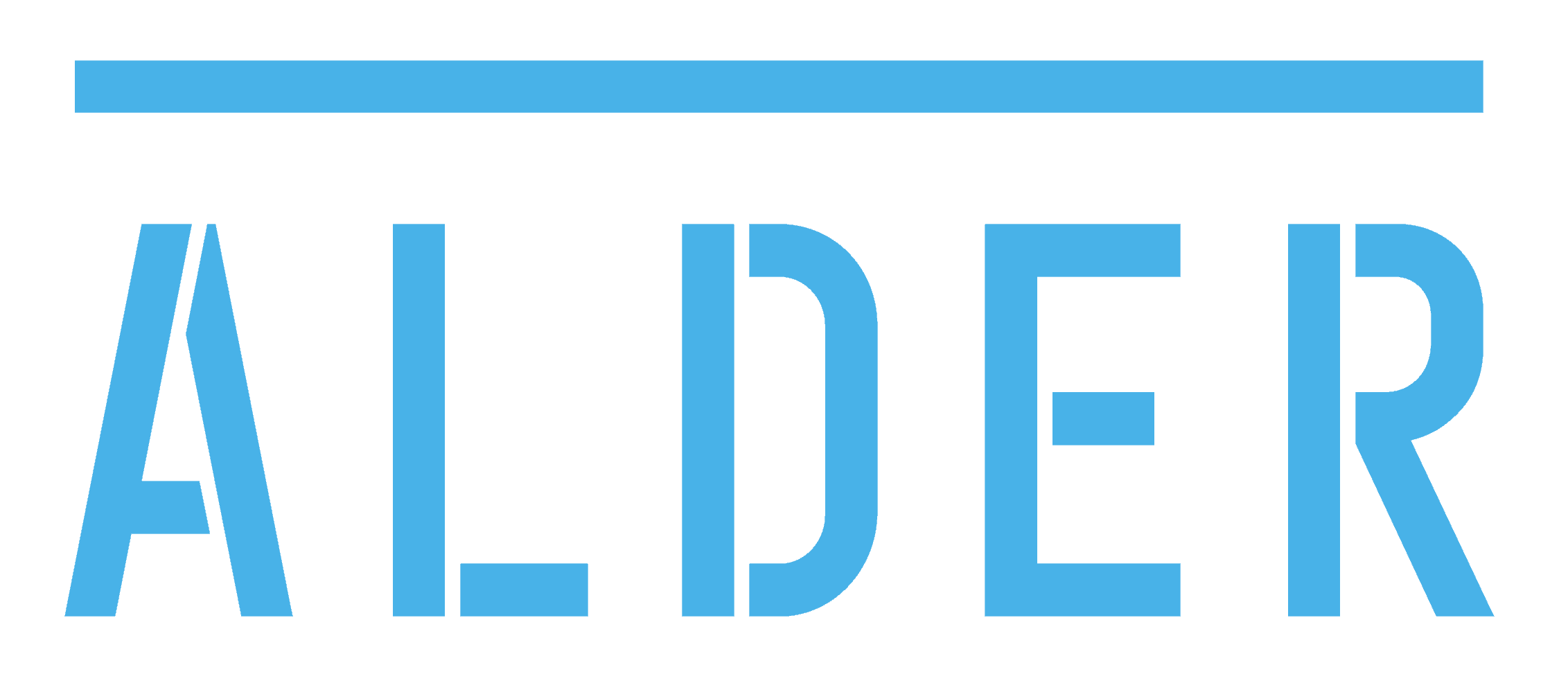 Looking for a top-notch DIY security system for renters?
Alder is one of our top picks for renters. You can set up (and take down!) the equipment in just minutes. And you'll get our favorite features like 4G LTE cellular monitoring, Alexa integration, and a mobile app for remote control.
The folks at Alder got a lot of things right when they released their affordable systems years ago. Each of their systems offer do-it-yourself installation. Not a DIY'er? You can always jump on their free professional installation option. These highly-portable custom kits are great for renters, as they combine super-fast installation with plenty of neat features. You'll get a wireless touchscreen control panel, high-quality sensors, and the fastest response times around (3.4 seconds on average). Check out Alder's pros and cons:
PROS
Affordable Systems
7" Touchscreen Control Panel
Easy DIY Setup
4G LTE Cellular Monitoring
Smartphone controls
Silent Exit Feature
Key Fob Controls
Alexa & Z-Wave Compatible
Environmental Sensors
CONS
Slightly Expensive Monitoring
Limited Security Camera Integrations
Somewhat Limited Home Automation
Must Call to Purchase System
No Prices Listed Online
Mobile App is Buggy
These days, renters have more options than ever to secure their apartments or homes. And companies like Alder make it pretty darn fast, easy, and affordable. Alder's systems are ideal for people who rent, as their wireless equipment is simple to set up and takedown (it only takes 15 minutes), and each system comes with high-quality features like a touchscreen panel, app-based controls, and plenty of smart home automation options on Alexa and Z-Wave platforms. You'll also enjoy 4G LTE cellular monitoring with the fastest response times in the business.
But one thing that really stands out about Alder is their down-home, customer-friendly values. From the CEO to the monitoring agents, they really seem to care about customer satisfaction. These values are evident in their guarantees — that is, Alder offers a lifetime guarantee on equipment and a move-free guarantee. When you move, they make sure you're set up with top-notch security at your new place, even if they have to give you a new system! As you can see, renters can really benefit from Alder's offerings. That's why they get our #1 pick for home security systems for people who rent.
5. Frontpoint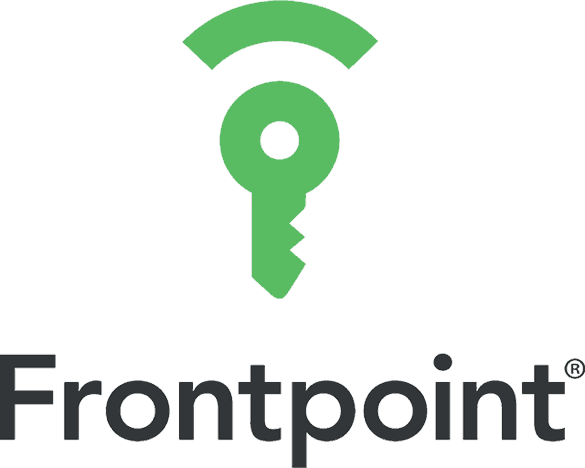 Searching for streamlined apartment security?
Frontpoint's all-in-one security systems are ideal for renters. These feature-stacked alarm systems offer DIY installation, home automation, 24/7 monitoring, and more!
Frontpoint is perfect for renters because of its simplicity. It is easy to setup and control. The home security system comes pre-configured for your apartment. It ships quickly and arrives ready-to-install. It takes less than 30 minutes to set the entire system up. No special skills are required. Plus, the system and all the components are wireless so you won't need to worry about drilling holes into your wall.
Frontpoint offers versatile home security and automation that can be customized for renters.You choose the components that you need, such as motion sensors, window break sensors, smoke and fire detectors, keychain remotes and more. Plus, you can try it out for free for 30 days.
PROS
High-quality GE Equipment
Wireless Security Systems
Easy DIY Installation
LTE Cellular Monitoring
Home Automation
Indoor & Outdoor Cameras
Excellent App Experience
30-Day, Money-Back Guarantee
Geofencing Feature
CONS
Somewhat Expensive Monitoring
Limited Service Hours
Touch-Screen Panel Sold Separately
Outsourced Monitoring Service
Limited Keypad Functionality
Frontpoint is a good choice for renters as it offers sophisticated home security and automation. It includes everything that you need to protect any size apartment. It is also easy to install. There is no need to drill holes in the walls to install this system.
Frontpoint provides a relatively inexpensive way to monitor your home when an alarm is triggered. Full-featured systems from other companies might be professionally installed and monitored but they tend to require longer contracts and be quite expensive. There might be cheaper DIY systems on the market, however, they often leave it up to you to monitor the system and call authorities. Frontpoint offers something in the middle. It is ideal for renters who want a full-featured alarm system that offers DIY installation and professional monitoring 24/7. Frontpoint is also ideal for apartment-dwellers because of the flexible contract lengths. You can choose either one or three-year terms.
6. Brinks
Brinks Home Security has been around a long time. Brinks is a trusted home security company. The company has more than 1 million customers. Brinks equipment is reliable and completely functional in the case of a power or phone outage. The systems are completely customizable. They are also pre-configured and easy-to-use, which makes them ideal for renters. Brinks also provides a 30-day risk-free guarantee. The systems are completely customizable.
PROS
Rate-Locked Contracts
Affordable Packages
Reliable 24-7 Monitoring
Smartphone Control of the System
30-Day Return Policy
Home Automation Features
Two-Year Warranty
CONS
Most Plans Require a Contract
Expensive Monthly Monitoring
Professional Installation Costs Extra
Brinks Home Security is another well-known name in the home security market. Their pre-configured system is easy to install for renters. It includes professional 24/7 monitoring. Brinks Home Security system is ideal for customers who want a well-rounded home security package from a well-known, reliable company.
You can count on Brinks systems to be very reliable and secure. Brinks has been in the security business for a long time and uses patented technology to make sure that its systems are dependable.
7. Protect America
Protect America provides professional home security and 24/7 monitoring. The equipment features DIY installation. No special tools or skills are required to get the system up and running. Protect America's systems include everything needed to secure a rental apartment or home, such as door and window sensors, motion detection and home automation.
PROS
Low Price Guarantee
Wireless Equipment
DIY Installation
Cellular Monitoring Option
Indoor Video Cameras
Environmental Monitoring
Home Automation
Smartphone Controls
CONS
Three-Year Contracts
Cellular Monitoring Costs More
Not Transparent With Pricing
15-Day Trial Not Competitive
Lease Equipment Only
Protect America is a great option for renters who want a fully-monitored home security system without the professional installation fees. Installation is easy and simple. The system arrives with everything already configured and ready-to-go. Protect America works with Z-Wave and Zigbee smart home devices. You can connect your third-party devices to the system for an additional fee.
Home Security Systems for Renters
In the past, renters did not have much choice when it came to home security. Traditional alarm systems required hard-wiring and professional installation. Fortunately for renters, things have changed quite a bit over the years. Today, there are a variety of home security options available even if you don't own your home. The newer home security systems are wireless and easy-to-install making them perfect for renters.
Home Renters
Home renters might have a larger space to secure compared to someone who lives in an apartment.  Also, you might want to also secure the outside of the home with surveillance cameras and equipment. Choose a customizable home security package that offers a variety of  options. SimpliSafe is a great option for home renters because they offer so many different packages. The more expensive packages from SimpliSafe are great for securing larger rental houses.
Apartment Renters
Most apartment renters are looking for a system that provides total security but that is easy to install. Additionally, if you rent an apartment, then you probably want a system that is wireless and easy to install. All of the above systems meet these criteria.
Features of Home Security Systems for Renters
If you rent your home or apartment, you'll probably want a different set of home security features than someone who owns their home. You'll probably value flexibility and customization in a home security system. Here are some of the other popular features of home security systems for renters.
Control Panel
Some of the best wireless Control Panels are easy to install, giving renters ultra-fast setup and takedown. These devices are not only flexible to fit your lifestyle, they're incredibly powerful too. Use your control panel to access, monitor, and control your home or apartment security system. Today's top quality panels feature wide-window viewing, modern touchscreen technology, panic buttons, and the works.
Wireless or Wired
Hardwired security systems are for the birds. Go with a wireless setup, and live the hassle-free lifestyle you deserve. These systems offer DIY setup, so you can be up and running in a matter of minutes. Hardwired systems, on the other hand, require professional installation, drilling into walls, splicing circuitry, and other invasive work. You can see why renters prefer wireless.
Mobile Alerts
Mobile Alerts allow you to tap into your security system anytime, anywhere. This feature is especially helpful for busy renters always on-the-go. If there's a security breach, you'll receive a mobile alert on your smartphone. Your mobile app also lets you access, monitor, and control your system with a few swipes of your finger. Needless to say, burglars will have to find another target.
Remote Control
Renters are all about convenience and flexibility. That's why the best security systems for renters offer Remote Control. This little keyring-sized device fits in your pocket or purse, and it allows you to control your system from afar. Arm and disarm the system, call for help using the panic feature, or control any number of security devices — with the simple push of a button.
Glass Break Sensors
Let's be real. Burglars gain access to their target homes (or apartments!) by any means necessary. Thankfully, Glass Break Sensors work seamlessly with most security systems for renters. Place these sound-sensitive devices near your windows, and they'll listen for the sound frequency of breaking glass. When triggered, the alarm sounds and alerts are sent. Go with glass break sensors for a well-rounded security experience.
Entryway Sensors
Security systems for renters include Entryway Sensors as a standard feature. These devices are especially recommended for first-floor apartment units. The magnetic sensors are mounted on door frames and windows. When the magnets separate, a security breach is triggered and the alarm sounds. Many systems even send instant mobile alerts. Keep your castle safe and sound with entryway sensors.
Motion Detectors
Motion Detectors are mounted strategically around your home or apartment to safeguard against intruders. The moment the infrared-powered devices sense motion, your alarm sounds and alerts are sent. The top systems for renters come with one or more of these devices, many of which can distinguish between people and pets. Some even offer fancy facial recognition technology. How's that for safe and sound?
24/7 Professional Monitoring
Some renters like to self-monitor their security system. Others don't think twice to get around-the-clock home protection from the professionals. 24/7 Professional Monitoring puts expert emergency responders in your corner, ready at a moment's notice to send help if needed. The monitoring center is notified within seconds anytime your system triggers a security breach. And rest assured, the pros know what to do.
Expandable
Variety is the spice of life. This is especially true for renters. That's why an expandable home security system is a wise choice. This feature allows you to expand on your security and home automation to your heart's content. Add security cameras, smart lighting, garage door openers, you name it. Go with an expandable system, as you never know how your needs will change.