Written By: SafeHome.org Team | Updated: June 31, 2021
The COVID-19 pandemic has turned the world upside down. Business owners ask questions such as, "What will my business look like a month from now? How about five months or five years from now?" It's impossible to know. For example, more than 110,000 restaurants all over the country have shuttered their doors. These numbers represent one in every six eateries. In Seattle, about 20 percent of restaurants and bars closed for good during the COVID-19 pandemic's first six months. These Seattle numbers were released along with another round of restrictions continuing into January 2021—limits bound to further hurt surviving small businesses. Overall, black and Hispanic business owners have faced the most struggles.
It is not too late to act quickly and decisively to protect your business as much as you can. This guide discusses issues such as financial assistance, security systems, and employee safety.
Table of Contents
Financial Assistance Programs
The CARES Act, signed into law on March 27, 2020, introduced temporary programs to help small businesses in the United States. However, the Paycheck Protection Program closed on August 8, and advance funds are no longer available for Economic Injury Disaster Loans. Congress is in talks to renew the Paycheck Protection Program, but the passage of legislation is up in the air. The Small Business Administration website is a good place to start for program availability, information, and forms (whether COVID-related or not). Take advantage of any open programs and funding options you can. Some programs listed below may no longer be operable when you read this, or they could have changed their terms.
SBA Economic Injury Disaster Loans (EIDL)
To pay expenses the business could have met if not for the coronavirus crisis
$10,000 advance that does not have to be repaid (advance funds not available as of this update in December 2020)
Loan amounts up to $2 million
Interest rates of 3.75% for companies and 2.75% for nonprofits
No personal guarantee required for loans less than $200,000
Credit scores allowed to be the sole deciding factor in loan approval
SBA Express Bridge Loans
For businesses desperately needing cash while waiting for EIDL loan approval
Business must have an existing banking relationship with an express lender
Loan amounts up to $25,000
EIDL loan proceeds to partially or fully repay express bridge loan
Quick turnaround
To apply, submit the forms outlined on pages 11 and 12 on the "Express Bridge Loan Pilot Program: PROGRAM GUIDE" pdf.
Crowdfunding
To help businesses pay any type of expense
Platforms include GoFundMe, Kickstarter, Indiegogo, and Kiva
Are especially helpful for businesses with fierce community loyalty or digital savvy
Businesses should explain why they're running a campaign and outline the specific expenses they need help with
Brainstorm special rewards such as priority booking or buy one now, get two later
Check out Indiegogo's campaign cheat sheet if you didn't click on the link above. It's helpful even if your campaign is on another platform. The cheat sheet advises businesses to generate leads from Instagram and Facebook ads, reach out to prospective customers on social media, update often, make a video, run frequent A/B tests, be open and honest about product challenges, and run referral programs.
Additional Financial Resources
State, county, and city financial assistance programs: This list is by no means 100 percent comprehensive, so check out the resources in your locality. Cities and towns don't want their businesses to close. There may be hyper-local programs to help your business plus links to state programs you were not aware of.
Unemployment benefits: The extra $600 weekly for many self-employed people, independent contractors, and gig economy workers has ended, but you may still get more than the traditional amount.
GoFundMe's Small Business Relief Fund: Matches donations to qualifying businesses raising at least $500 on GoFundMe.
Facebook grants: To help businesses pay rent, cover operating costs and connect with more customers.
The Main Street Lending Program: For small and mid-sized businesses in good financial standing before the COVID-19 crisis.
Credit card companies: Call the number on the back of your card and explain the effect of COVID-19 on your business. Many card issuers are being flexible with their customers, small businesses included.
Ad credits: For small businesses who have been active Google Ads advertisers since the beginning of 2019.
SCORE: Remote mentoring, live webinars, and online workshops.
SBA local assistance: Local counseling, mentoring, and training.
Federal taxes: Automatic July 15 deadline extensions for 2019 federal tax returns and 2020 first-quarter payments.
State taxes: See if your state followed federal extensions.
Business interruption insurance is unlikely to help, although you should still contact your insurer for clarification on your policy.1
Security Systems
Business owners worry about break-ins during the best of times. Now they're forced to cut down on hours or temporarily shut their business down. Should they board up their storefront? When? Should they get a security system?
In New York City, many retailers boarded up their storefronts. Mark Dicus, executive director of the Soho Broadway Initiative business improvement district, urged businesses to instead hire security personnel or keep their inside lights on to present the appearance of activity. "We want to maintain a sense of normalcy and make sure our neighborhoods are safe. We feel there are ways to take care of that without resorting to drastic measures like boarding up storefronts," he explained. 2
It's true that boarded-up storefronts could convey certain messages. They might communicate that you don't trust your community not to break into the business and even that you don't expect the business to bounce back. 3
Meanwhile, some businesses in D.C. have decorated their storefronts with inspiring or community-centric messages. Busboys and Poets restaurant owner Andy Shallal created his after a break-in (an empty cash register was stolen). He boarded up his storefront with plywood and painted it black. At that point, he realized, "I have a canvas in front of me, and why not use it for something positive instead of getting upset and angry?" He put the message, "Busboys [heart] Anacostia," on the board, and the idea of creating art on closed storefronts spread through the neighborhood. Shallal explains, "People are much more respectful when a space has already been tagged." 4
So, what is the solution for your business? Most likely, there is no right or wrong answer. You must use your judgment. For example, look at what other business owners in the neighborhood are doing. In lower-crime neighborhoods, some owners might not worry about break-ins more than usual. Locking the doors could suffice just fine for them.
What about security personnel? Depending on what type of business you own as well as its size and location, security guards may be worthwhile. Regardless, let the police know that your business has cut its hours or has temporarily shut down. Ask for officers to stop by occasionally to ensure everything is OK. (They are probably checking on quite a few businesses!) You may be able to regularly check on your business in person, too.
Upfront equipment costs tend to be a few hundred dollars a month, with monthly monitoring about $25 to $50. It may be money you'd rather not spend right now, but security systems will continue to benefit your business after the crisis eases. No matter where you are in the world, you can monitor the exterior and interior of your business to make sure everything is OK.
If your business has multiple locations, consider giving the managers at each location the discretion to make security and operations decisions. Suppose your business has six locations; you oversee the four in your city. Meanwhile, the fifth location is in a hard-hit, urban area of your state, while the sixth location is in a rural area with few coronavirus cases. The manager at each location may be in a better position than you to weigh issues such as whether to close shop for their location, board up storefronts, and so on.
One more thing: If multiple people have keys to your business, get these keys back (or rekey the locks). You don't want employees wandering inside unauthorized. If they attempt to do work, that could run afoul of wage laws. Also, having too many employees inside a business that is supposed to be closed could violate stay-at-home orders and increase the risk of employees getting sick.
Best Practices for Protecting Valuables, Equipment, and Electronics
Security systems protect your business and give you peace of mind. Of course, you get even more security by removing valuables, electronics, and computers from the business. If someone breaks into the store or office, there's nothing of value to steal.
Common storage options include climate-controlled units and your home. Do not let employees keep items at their place, even if they offer to do so. It's not their job to safeguard business equipment. Besides, you won't know if a computer is being stored properly at an employee's home or if someone is stealing secrets from a thumb drive. (Telework is an exception; it's fine to provide employees with computers and other devices and accessories they need to work from home.)
Meanwhile, space in your home is likely to be at a premium. For instance, you may want extra room to store household supplies and nonperishable food. If you live with other people, they're likely to need additional space for school, work or other pursuits. Bottom line: It's best to pay for climate-controlled storage units if you can afford them. Some tips:
Have a way for clients or customers to contact the business
Back up data to the cloud and to thumb drives/external storage devices
Make a list of everything being packed and stored
List which employees are taking which items for telework
Take photos of electronic connections before dismantling them
Label wires and accessories, and pack them with the equipment they go with
Check equipment for DVDs, CDs, ink cartridges, and other removables
Use original packaging for the best fit, if possible
Check owner's manuals or product websites for special storage instructions
Use anti-static foam to wrap electronics
Seal boxes with packing tape
Rent a climate-controlled unit so equipment does not get damaged
Avoid storing anything on top of electronics boxes
Lean flatscreen TVs against the storage unit wall, and drape a sheet/blanket over them

Ensure that your teleworking employees have safe, reliable home setups. Unfortunately, danger could lurk everywhere. For instance, many home routers are easy to break into, and hackers have disrupted video conferences and online classrooms. Even desktop sharing can lead to your computer being hacked. Enforcement officials offer these tips, among others:5
Update your telework policies with new requirements for physical and information security
Require Zoom meeting passwords or use the waiting room feature to govern who is allowed to enter
Give videoconferencing links directly to people rather than sharing them on social media posts
Use "Host Only" screen sharing
Ask that users update to the latest version of software
Don't use remote desktop access unless you absolutely have to
Choose reputable telework software vendors
In other words, proceed thoughtfully with telework to avoid data security breaches. If hackers gain access to your systems, then various business accounts, employee Social Security numbers and much more could be at risk.
Don't be afraid to take a few days to figure out secure telework arrangements rather than jumping into them without a plan. Your business might lose money during these few days, but it stands to lose much more without a careful approach. Explain to your customers that you're figuring out the best ways to continue serving them with a telework policy and that you'll be back up by X date.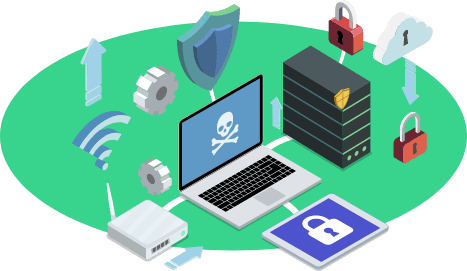 Keeping Employees Safe
As always, it's important to keep employees looped in. Communicate with your workers, even if the news isn't what anyone would like to hear. The unknown is scarier than the known, and one issue weighing heavily on employees' minds is their health.
1. Follow proper cleaning and disinfecting procedures, and plan in case employees test positive. Prioritize regular disinfection of frequently touched surfaces and objects, including point-of-sale systems, doorknobs, and handrails.
Communicate with employees and customers about what you're doing to keep the business clean and safe.
Designate a point person (if not yourself) to oversee employee safety and to enforce disinfection policies and other policies.
Make plenty of wipes available.
Provide employees with tissues and touchless trash cans.
Emphasize proper handwashing with posters and reminders that meet employees' literacy levels.
Stock up on masks, sanitizer, soap, and water.
Discourage employees from sharing equipment and tools.
If an employee tests positive, close for at least one day to perform a deep clean. Contact a professional cleaning company to do the work. Get everyone tested as soon as possible. Depending on when the employee last worked and other factors, the health department may ask or require that the other employees quarantine. Develop a plan in advance so you can keep the business running or financially afloat if most of the workers must stay home.
If a deep clean is not feasible, the next best thing is to clean and disinfect objects and surfaces the infected person used. Andrew Rosen with New Jersey cleaning contractor Commercial Cleaning Corp., explains, "You want to know where that person was in that office and then go in and clean top to bottom, disinfecting all the high-touch areas. If an area is grimy, clean it first with soap and water. Make sure there's no dust, nothing on the surface before you take a wipe and disinfect. Make sure the disinfectant stays on for the kill time. You know those Clorox or Lysol wipes? Most of them have a four-minute kill claim. That means the surface needs to stay wet for four minutes." 6
2. Let sick employees stay home. Urge employees to stay home when they have a fever of at least 100 degrees Fahrenheit (38 degrees Celsius). They shouldn't return until the fever has been gone for at least 24 hours. Similarly, employees should stay home if they feel too warm, are flushed or sweaty, or have chills.
Make leave policies flexible and non-punitive.
Distribute these leave policies far and wide so all employees know about them.
Cross-train multiple employees to perform the same functions in case some workers cannot show up.
3. Implement teleworking policies, if possible. Some business functions are well-suited to telework, while others aren't. For instance, convenience stores still need cashiers to come in. However, use telework options where feasible.
Stay flexible, especially since many employees must care for children or other relatives during the crisis.
Encourage creative solutions to employee availability issues.
Cancel trips and meetings.
Prioritize data security.
Communicate with employees about business continuity plans and which raw materials, suppliers, services/products and logistics take priority during this time.
If telework is not realistic, then disinfection, social distancing, staggered shifts, reduced hours or limits on customers should keep your employees as safe as possible.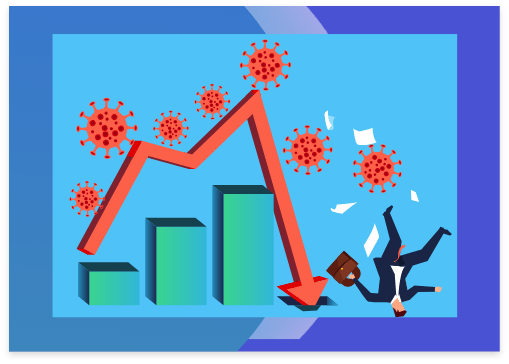 The Coronavirus and Protecting Your Small Business
COVID-19 has wreaked havoc on small businesses all over the world, forcing them to downsize or shut down temporarily, sometimes permanently. Multiple types of financial assistance are available, and more programs could open. Apply soon after they are announced. Everyone wants in, and the money goes quickly.
Whether your business continues as usual, cuts its hours, or closes, security systems are a good investment. You can keep an eye on the business from wherever you are, and the system will continue to serve you after the crisis eases. If the business closes for a while, remove valuables, computers, and electronics to ensure there's nothing pricey to steal.
Employee safety should remain paramount for businesses that have people coming into work. Prioritize disinfecting, physical distancing and flexible sick policies.
Many businesses will recover from the coronavirus crisis. Some may look radically different but could flourish nonetheless. The important thing is to give your business a fighting chance to weather the pandemic.
Additional Resources
Complete Coronavirus Coverage for Small Businesses: Guides from the U.S. Chamber of Commerce
References and Footnotes
1. Boone, T. (2020, March 24). Policyholders finding out that business interruption insurance doesn't cover coronavirus. The Advocate. Retrieved April 11, 2020, from https://www.theadvocate.com/baton_rouge/news/coronavirus/article_847dbef8-6d4c-11ea-a4ec-cb2f190c24fe.html
2. Manrodt, A. (2020, March 25). NYC Storefronts Board Up Due To COVID-19 – The Real Deal. Retrieved April 11, 2020, from https://therealdeal.com/2020/03/24/nyc-storefronts-begin-boarding-up-as-virus-empties-streets/
3. Meagher, S. (2020, April 6). The Bad Optics Of Retailers Boarding Up Their Windows. Forbes. Retrieved April 11, 2020, from https://www.forbes.com/sites/syamameagher/2020/04/03/boarded-windows-broken-messages/#366ed9e84413
4. Sidman, J. (2020, April 6). Instead of Boarding Up, Businesses Are Painting Their Storefronts With Uplifting Messages. Washingtonian. Retrieved April 11, 2020, from https://www.washingtonian.com/2020/04/06/instead-of-boarding-up-businesses-are-painting-their-storefronts-with-inspiring-messages/
5. Federal, State, and Local Law Enforcement Warn Against Teleconferencing Hacking During Coronavirus Pandemic. (2020, April 3). United States Department of Justice. Retrieved April 11, 2020, from https://www.justice.gov/usao-edmi/pr/federal-state-and-local-law-enforcement-warn-against-teleconferencing-hacking-during
6. Cleeland, N. (2020, March 18). Cleaning Up After a Coronavirus Exposure. SHRM. Retrieved from https://www.shrm.org/resourcesandtools/hr-topics/employee-relations/pages/cleaning-up-after-a-coronavirus-exposure.aspx