ADT has worked to add a number of home automation solutions for consumers. The company, which has long been known for its high-quality security system, provides users with a variety of ways to connect and manage their smart home. All of this is done through the ADT mobile app. This app makes it possible for you to connect to your home security system from a distance, allowing you to access your home's lights, locks, thermostat, each of your cameras, and your security system.
You can now add a variety of smart devices to your ADT system, then, to give yourself more control over your home. ADT offers connection options for most of the popular home automation needs, such as automated home lighting and door locks. You can also choose products for smart thermostats and garage doors. There are options to connect to video doorbell cameras, switches, and plugs in your home that have home automation features, and much more.
For those who have favored products, consider the various ADT automation options that are available at the time of this writing. Keep in mind, ADT is working on further integration and upgrade options.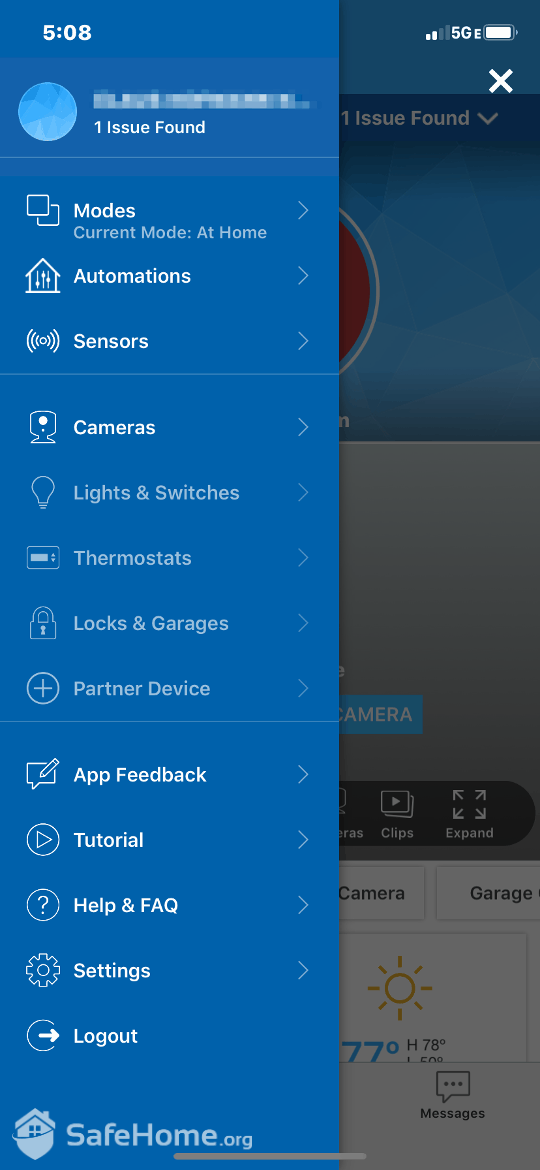 ADT and Google Home
If you are thinking about purchasing an ADT security system and monitoring service, and you already have Google Home products, you may be happy to know you can connect the two. ADT does work with Google Assistant. When you set the two systems up to work together, you can use your voice to control a variety of functions with your ADT Pulse system. You can do this using the ADT Pulse app. You can then ask Google Assistant products, including your Google Home, to arm your home security or disarm it. It can also link to other tools, such as your thermostat and lights.
When you link ADT and Google home, you gain the ability to use voice commands to make various adjustments to your ADT system. This makes managing your smart home (and security system) much easier to do. You can also group smart devices into rooms using this setup, which lets you turn off all of the lights, for example, in that area. The entire process is very easy to setup taking about 5 minutes. Once in place, you can use it for most ADT functions.
ADT and Alexa
Your ADT security system also works with Alexa, Amazon's voice assistant system. It does much of the controlling of your ADT system. You can use the voice control feature, by saying, "Hey Alexa" to turn your ADT system on or off. You can also access other connected, smart home features using this setup.
To do so, you will need to add the ADT smart home skill to your Alexa app or through your Amazon account. Once you do, you can ask Alexa to provide a wide range of services for you, including helping you to connect to your system from any area of your home.  Your ADT Pulse system will work with your Echo, Echo Dot, Echo Plus, Echo Show, and Echo Input devices. It may work with other Alexa devices over time as new products become available.
ADT and Apple HomeKit
If you are using the Apple HomeKit line of products, you may run into concerns connecting it to your ADT system. At the time of this writing, there is no way to link your ADT home security system with your Apple HomeKit. However, this does not mean this link will not work in the future. Apple continues to make its products more competitive and compatible and, at some point, it may provide access to the ADT systems.
However, you can use your ADT Plus App on your Apple mobile phone. While this does not offer any additional connectivity options for voice commands, it does mean you can purchase an ADT home security system and access the app to manage it using your Apple phone.
ADT and SmartThings
You can link your ADT home security system with SmartThings. There is an available SmartThings ADT Home Security Starter Kit available to you to make this easier. That is, you can purchase this product directly from ADT to set up your system within just a matter of minutes.
There are a number of benefits to doing so, too. When you have this setup in place, you will hear a child or voice alert when your system's alarm is triggered. This is done in real-time, but it can be done using mobile notifications as well as texts to minimize any type of disturbance to you. You can also use the system to alert of things like doors or window sensor detections, knowing if someone has entered your home, and testing your system from a distance.
ADT and IFTTT
IF This Then That, IFTTT, is another option for improving your home automation options. The ADT Pulse ap allows for this connection to occur. ADT has adopted voice control to provide users with more effortless communication. The ADT Pulse app, which you can download to your smartphone, lets you manage your home using voice control.
With IFTTT, a type of internet-based service, you can create various connections to your smart home features, including your ADT Pulse products. There are more than 100 IFTTT channels available, giving you plenty of access. You can ask your system, for example, what the temperature is outside and monitor your ADT security system through it.
As you consider each of these options, start with the product or smart device you want to add or purchase. Most of the time, ADT's systems will provide you with a way to link that smart device to the home security – and that's a good thing. Though the Apple HomeKit connection is not yet available, it is likely to be an option in the future, at some point. You can always check the compatibility of a variety of your smart home devices and ADT within a few minutes, making it possible for you to choose what works for all of your needs.