Our Favorite Brands found on Amazon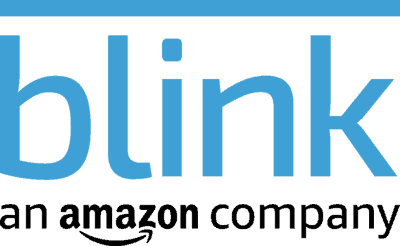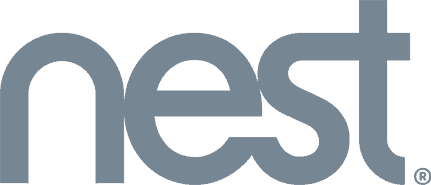 It's official: There are two Prime Day sales this year. Just three months after the July Prime Day, Amazon is holding a special October Prime Day event, dubbed the Prime Day Early Access Sale from October 11 to 12. And since the sale has already begun, we've already seen a lot of great deals for Prime members.
A huge draw of these Amazon Prime-exclusive events is the multitude of deep discounts on home security products — particularly security cameras — from all the best brands. That includes everything from the Arlo Ultra battery-powered 4K camera to Nest's uber smart lineup of Nest Cams. Like we said, you don't want to miss it.
But by and large, the best savings you'll find on security cameras on Prime Day will be among Amazon-owned products. Those, you might be aware, include Ring's versatile cameras and systems, as well as Blink, a suite of affordable wire-free cams.
What exactly can you expect from these brands on this year's second Prime Day? Well, deals, and lots of them. Ring and Blink already set the bar with early deals for ealy takers, but we're certain a lot more offers will be revealed when Prime Day October starts tonight at midnight.
These are the best deals from Ring, Blink, and other security camera brands with early offers:
Ring is leading the pack with discounts up to 47 percent. Right now, you can buy a bundle of a Ring Floodlight Cam Wired Plus and Echo Show 5 for $149.99. The regular price of the bundle is $285.
You can also get a $60 discount if you purchase a Ring Floodlight Cam Wired Plus, for a total, discounted price of $139.99.
Enjoy multitudes of bundle options from Blink with discounts up to 54 percent. A bundle of five Blink Outdoors, for example, is at 50 percent off for a total of $190.
Get two Blink Mini indoor cameras for less than the price of one. Usually selling for $35 each, a set of two Blink Minis now cost $29.99.
Get two Arlo Ultra 2s and an Arlo Smart Hub for $475, $125 less than the MSRP.
Or buy the Arlo Pro 4 for $143.99, 28 percent less than the regular price.
You can also buy accessories for Arlo cameras with discounts between 10 and 20 percent.
Get two Arlo Ultra 2s and an Arlo Smart Hub for $475, $125 less than the MSRP.
Buy a Canary Pro camera for $60 less than the retail price, bringing the price down to $109.
The Nest Cam Battery, made by Google, is available for as low as $144 each if you buy a pack of two cameras.
There are more deals than we can cover here, so check out Amazon's Early Access Sale right now to see how much you can save.
Overall Pricing on Security Cameras
With so many choices in this market, we've found widely different prices for equipment and monthly monitoring depending on which camera or brand we are looking at. To help demystify some of these pricing variations, below is a breakdown of some of the more popular cameras out there.
| Camera | Features | Price |
| --- | --- | --- |
| Ring Stick Up Camera | Indoor, 1080p HD video, battery optional, two-way talk | $99.99 |
| Arlo Pro 4 Camera System | 2K video, wire-free, two-way talk, 160-degree viewing angle, object detection | Starting at $199.99 |
| Blink Outdoor Camera | Water resistant, wire-free, basic features; base station required | $99.99 |
| Wyze Cam v3 | Indoor, 1080p HD, plug-in, basic features | $29.99 |
| Google Nest Cam | 1080p with 4K sensor, facial recognition, instant alerts | $99.99 |
| Amcrest SmartHome 1080p Wi-Fi Outdoor Floodlight Camera | HD video, built-in siren, 2000lm floodlight, two-way audio | $169.99 |
| Swann Wi-Fi Series 1080p Security Camera | 1080p HD video, weatherproof, 2-way talk, face recognition | Starting at $74.49 |
| Lorex 2K Pan/Tilt Outdoor Wifi Security Camera | 360-degree coverage, color night vision, floodlights | $149.99 |
| Canary Pro 1080p Camera | Indoor, 1080p HD video, climate monitor | $169 |
| Reolink Argus 3 Pro | Person/vehicle detection, color night vision, solar powered, 2k resolution | $107.89 |
| Zmodo 1080p Indoor/Outdoor WiFi Camera | Indoor/outdoor, 1080p video, AI motion detection | $39.99 |
Final Thoughts: Security Cameras on Prime Day October 2023
Whether you're buying for yourself or a loved one, the Prime Day Early Access Sale presents a great opportunity to save big bucks on your security camera purchases. We don't always get two Prime Days in a year — in fact, this is the first time this is happening — so it's something we shouldn't miss.
That said, if you missed out on this sale, don't despair; it won't be the last sale of the year. We still have Black Friday and Cyber Monday in November, as well as holiday sales in December and January.
Have a look at the best home security deals and discounts for more information.