Mold Cleanup 101
Every instance of mold contamination is unique, but for the most part, molds can be cleaned up using household cleaners or a diluted bleach solution. There are certain precautions, though, that you'll want to take.19
First, you want to make sure you're wearing proper protection. This includes:
Gloves
Googles
Respirators
Long sleeve shirt
Long pants
Close-toed shoes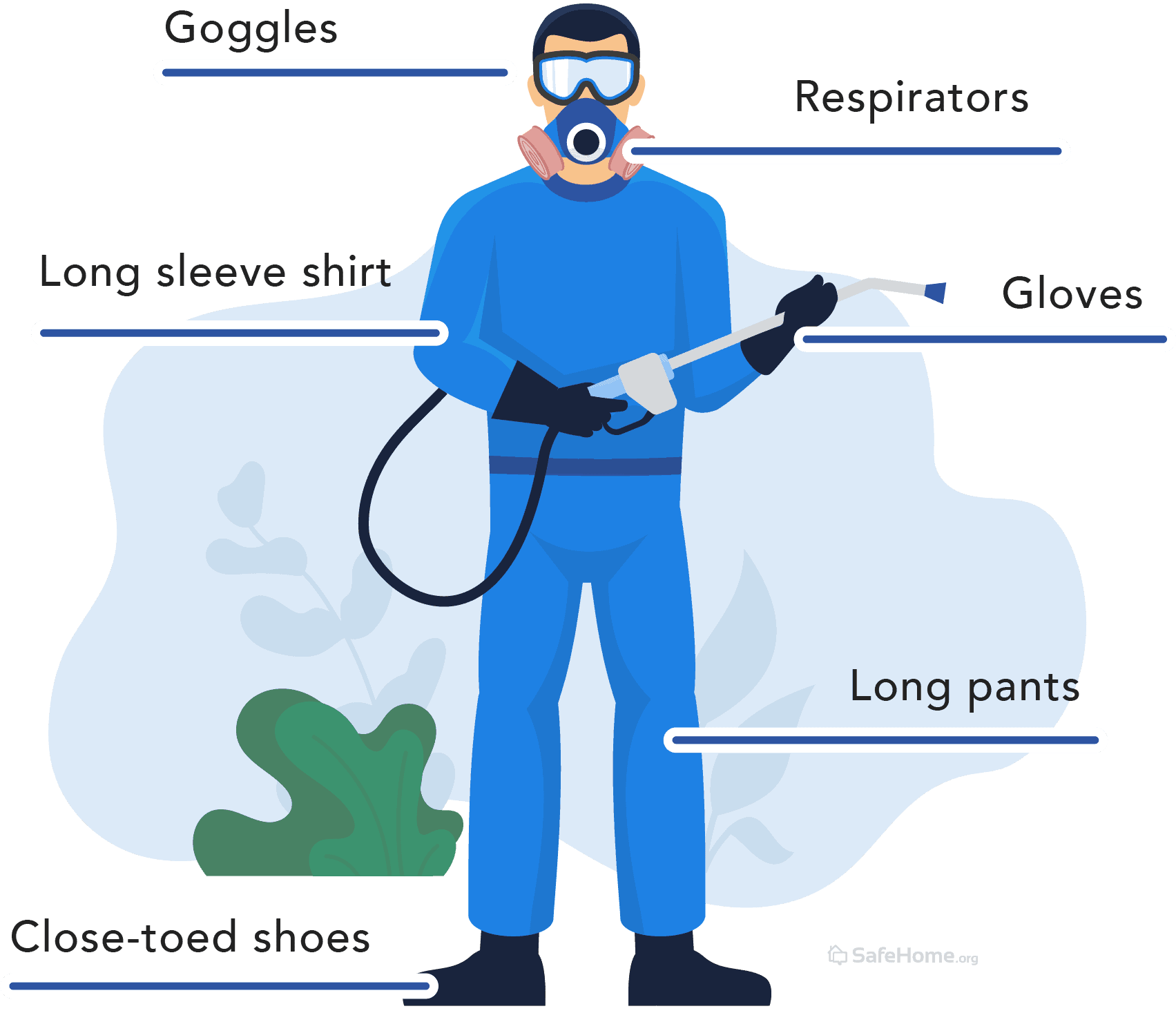 Essentially, you want to make sure your contact with the mold itself is as limited as it can be. When you're cleaning it up, you're going to be disturbing the mold itself, which will in turn release spores into the air. That's why it's important to protect your skin and eyes, and prevent yourself from breathing it in.
Pro Tip:Never, ever mix cleaning products. Some mixtures, like ammonia and bleach, can create toxic fumes that are way worse for your health than a little bit of mold on the shower grout.
Next, ensure the area you're cleaning is as ventilated as possible, without spreading mold to other areas of your house. If you're cleaning out moldy boxes from the basement, for example, open the doors to the outside, but close the door that leads upstairs.
Now, it's time to remove the mold. You can scrub mold off hard surfaces with a brush and cleaner, but for more porous surfaces, like drywall, you'll need to take precautions to not damage the material itself. If the mold is too embedded, you might have to remove and replace the material it's been growing on.
Once you're done cleaning, make sure you dry the area out completely. A fan can help speed this process along. You're also going to want to make sure the mold doesn't come back, so make sure you've identified and taken care of the source of the moisture that allowed it to grow in the first place.
Pro Tip: If you're having problems with recurring mold, the room you're cleaning might be too humid. Invest in a dehumidifier to remove ambient moisture from the air pesky mold is relying on.
To summarize the process of mold removal, follow these steps:
Wear the proper protective gear
Ventilate the area as needed
Clean mold with diluted bleach or commercial mold remover
Dry area completely
Remove any moisture sources to prevent mold from returning
The above steps should really only be taken if a mold problem is relatively minor. For mold contamination larger than 10 square feet, the EPA recommends calling in a professional.20