Our Experience with AT&T Digital Life
The Sign-Up Process
Since there are so few options, the sign-up process is quick and easy. So, we definitely liked that! But we thought their website could use a facelift. As it stands, the web design is outdated, which doesn't help to build trust in the company. Another important thing to note is that they don't serve every city and state. So, you'll have to check availability in your area before you get your hopes up. Don't worry, they have a nifty little tool on their site that shows options in your area. Once you're all set, you'll pay for the equipment, sign the two-year contract, and the equipment will then ship to your home.
Installation and Getting Started
Once our equipment arrived (expect 5- to 7-day shipping), we had a technician visit us to install the system. We found this process to be relatively painless (and free!). Given the option, we typically prefer DIY installation on our own terms. That is unless we're going with total home security and home automation from a top provider like ADT, then it pays off to have a pro in your home.
One nice thing about AT&T Digital Life is that the technician will walk you through your new system once the installation is complete. This guidance will help you to familiarize yourself with the controls and how it all works. Now, if you purchase add-on equipment at a later date, it'll be easy enough to install on your own. For instance, we ended up buying a couple of extra door and window sensors, and we mounted them in minutes. Still, you have the option of paying a tech for professional install. The bottom line is that you should expect smooth sailing here.

FYI: AT&T Digital Life offers a 14-day, money-back guarantee. If it's not a great fit, you can send it back for a refund. Just brace yourself for the $99 restocking fee.5
Daily Use and Performance
You have to remember that AT&T Digital Life is basic home protection. So, it makes sense for folks who don't like to fuss with technology. In our experience, day-to-day use was quite simple (maybe too simple). We were able to arm and disarm the alarm remotely using the AT&T mobile app, which also sends helpful activity alerts when sensors are tripped.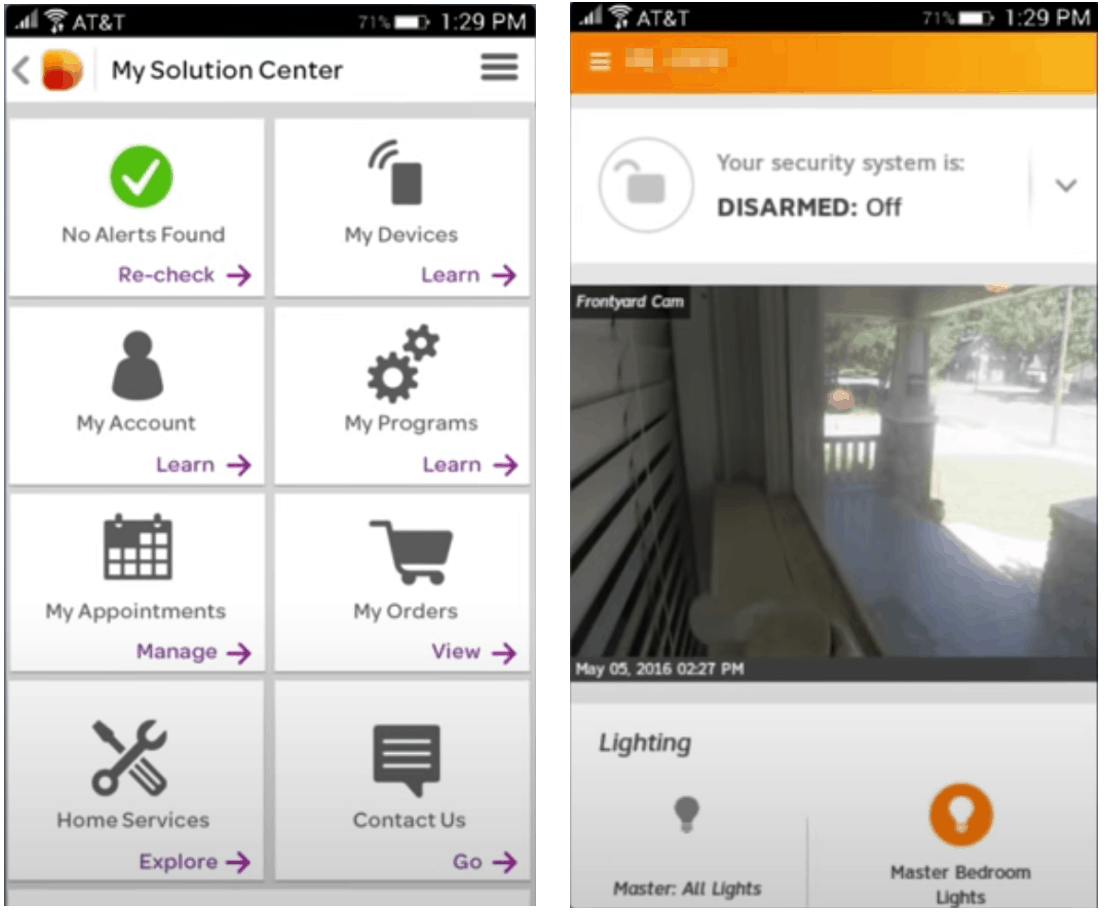 When at home, we were able to manage the system using the sleek touchscreen control panel. We really liked the look and feel of this device. It's made by Cisco, a worldwide leader in the networking hardware space.6 But looks aren't everything. It uses a broadband connection to link up with the monitoring center. We've found broadband (Wi-Fi) to be somewhat inferior to the faster and more reliable cellular monitoring options out there. So, that's something to consider.

Did You Know? Although AT&T Digital Life uses a broadband connection, it does offer cellular backup. This fail-safe means your system will still be connected to the monitoring center if your Wi-Fi goes down. It's a nice feature for extra peace of mind.
During our initial research, we found that AT&T Digital Life actually owns its monitoring centers across the country. We call this "redundant monitoring" in the industry. This concept means that if one monitoring center goes offline, you're still covered by a monitoring center in a different region. So that's another feather-in-the-cap for AT&T Digital Life. Unfortunately, we didn't experience the fastest response times during simulated break-ins. In fact, at 45 seconds, on average, it was slower than the industry standard.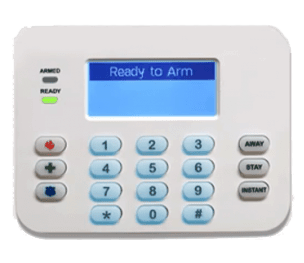 Overall, we found the setup easy to use and pretty reliable. Of course, the systems were a little more complicated when the company was offering video capabilities and smart home features. But today, their stripped-down package rivals the ease of use of SimpliSafe, which is a much more affordable DIY alternative.
Customer Service Experience
When it comes to customer service, you can expect friendly and helpful agents when you call. That said, there's not a whole lot of online resources, which was somewhat disappointing. We're used to seeing customer portals that are chock-full of how-to articles, troubleshooting guides, videos, and more.
With AT&T Digital Life, you'll be lucky if the website even loads! OK — that's a little dramatic, but don't expect many self-service options. Rather, we recommend calling in to speak with an agent. For what it's worth, AT&T holds an A- rating with the BBB.7 But we'd give their Digital Life department a solid B- (on a good day).