Features & Technology
Remote Arm and Disarm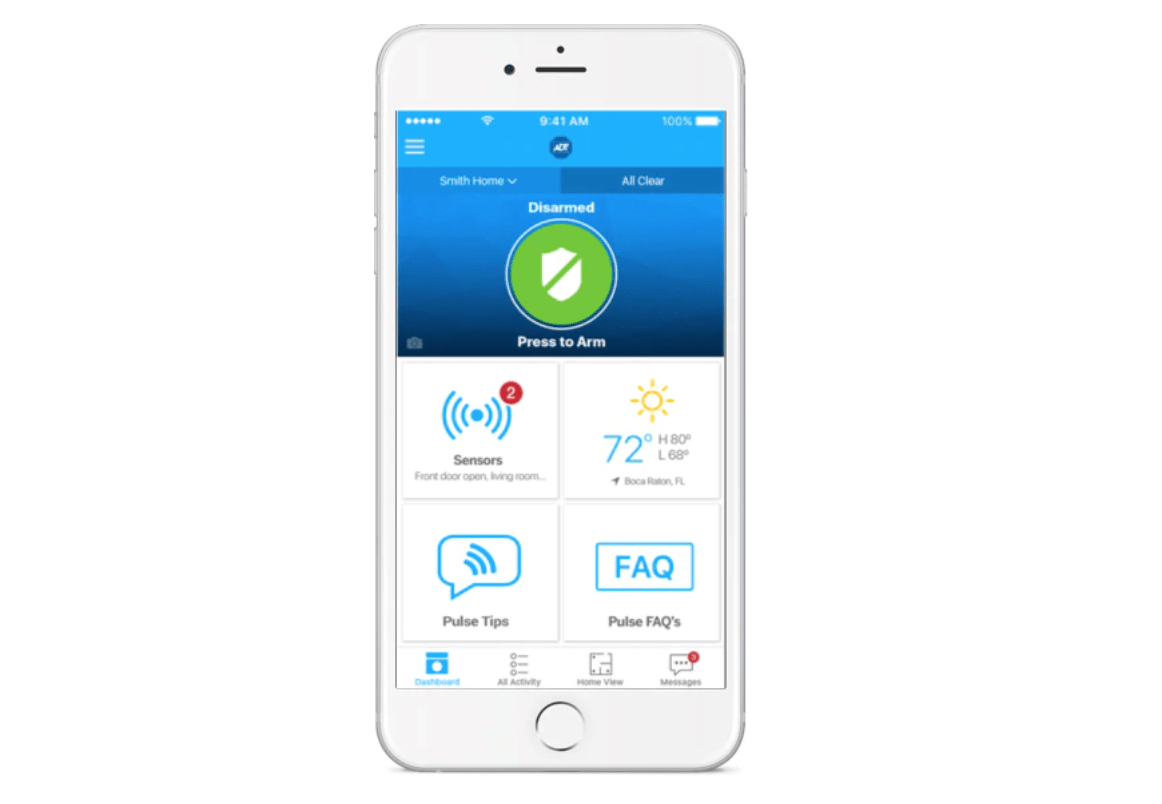 ADT Pulse gives you full control over the ADT home security system. You can arm and disarm it through the app and check on the system status. Mobile alerts let you know when sensors detect something concerning.
Remote Video Surveillance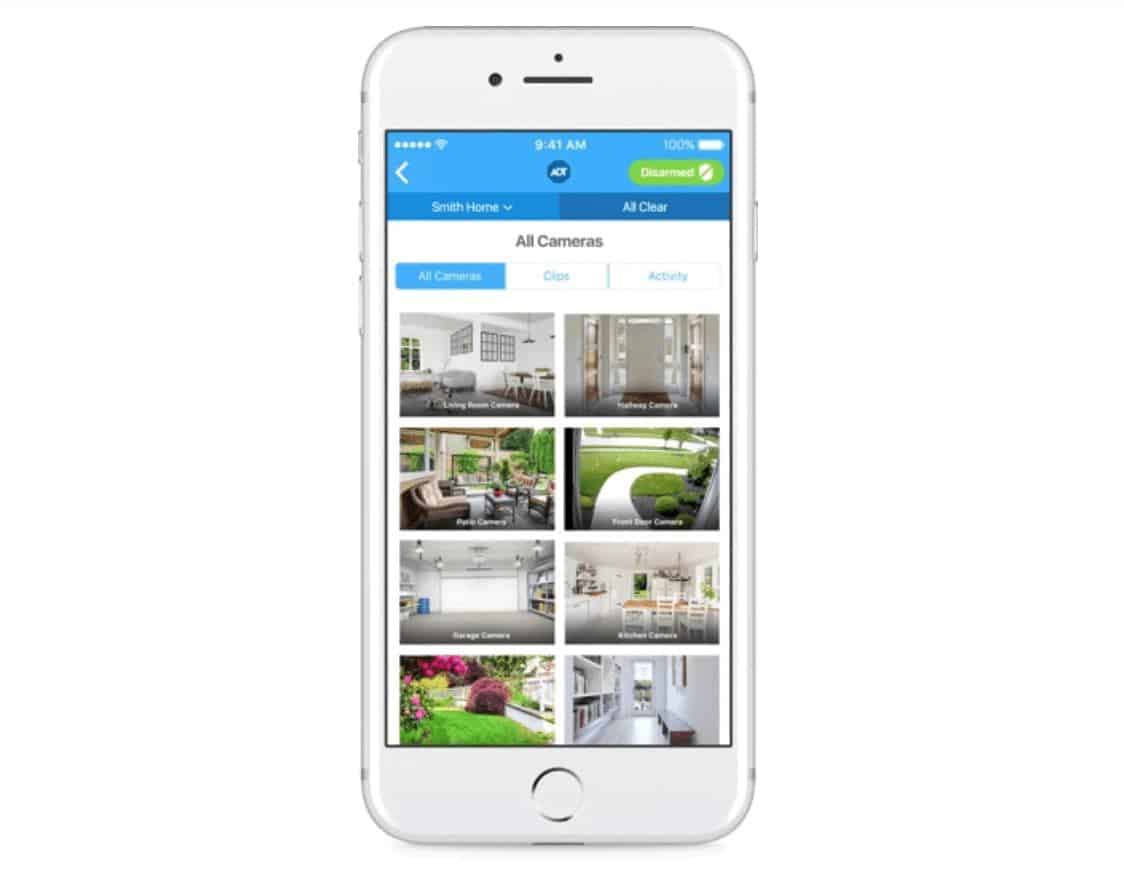 Take a look at the live stream of your indoor, outdoor and video doorbell cameras through the app. You can see exactly what's going on, as well as review an event history to see if you missed anything important.
Smart Door Locks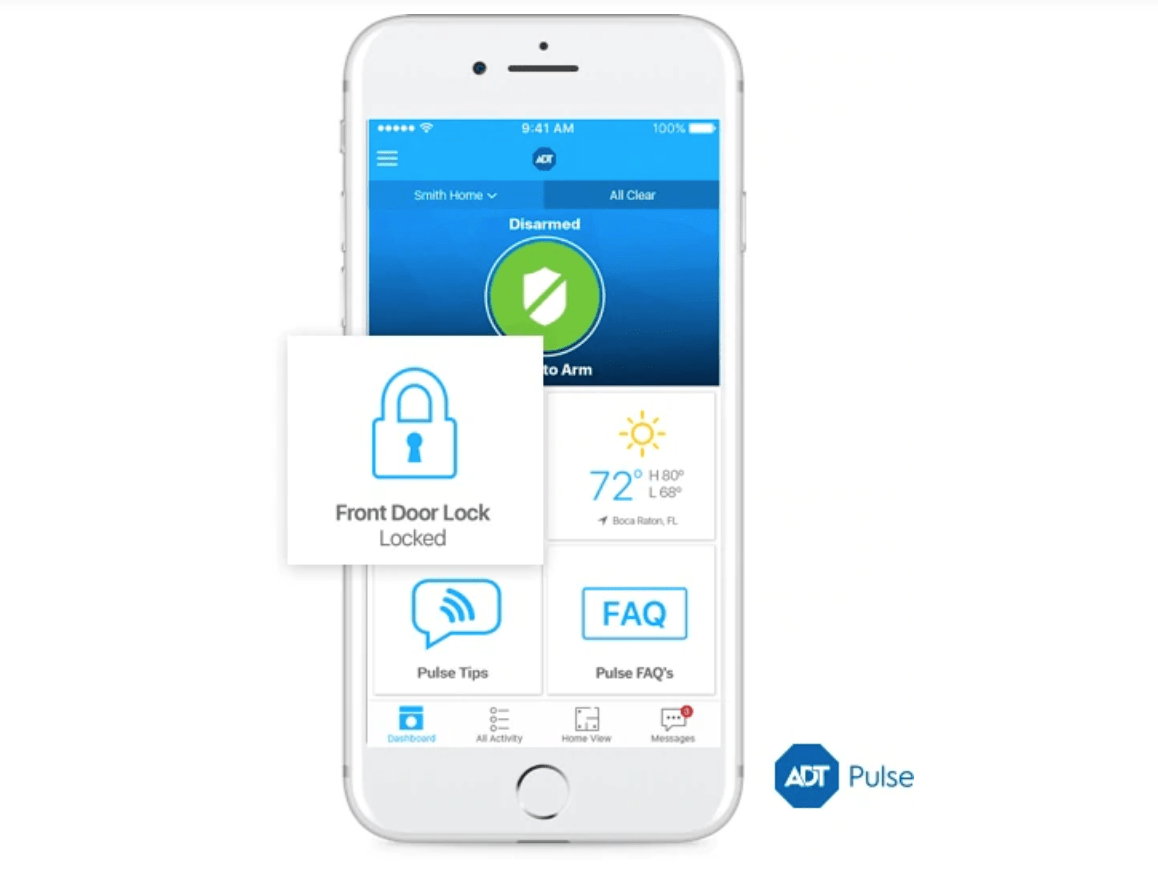 Set codes for each family member, lock and unlock the door remotely and get alerts whenever someone enters your home. It also lights up at night so you can easily put in your door code.
Remotely Control Your Garage Door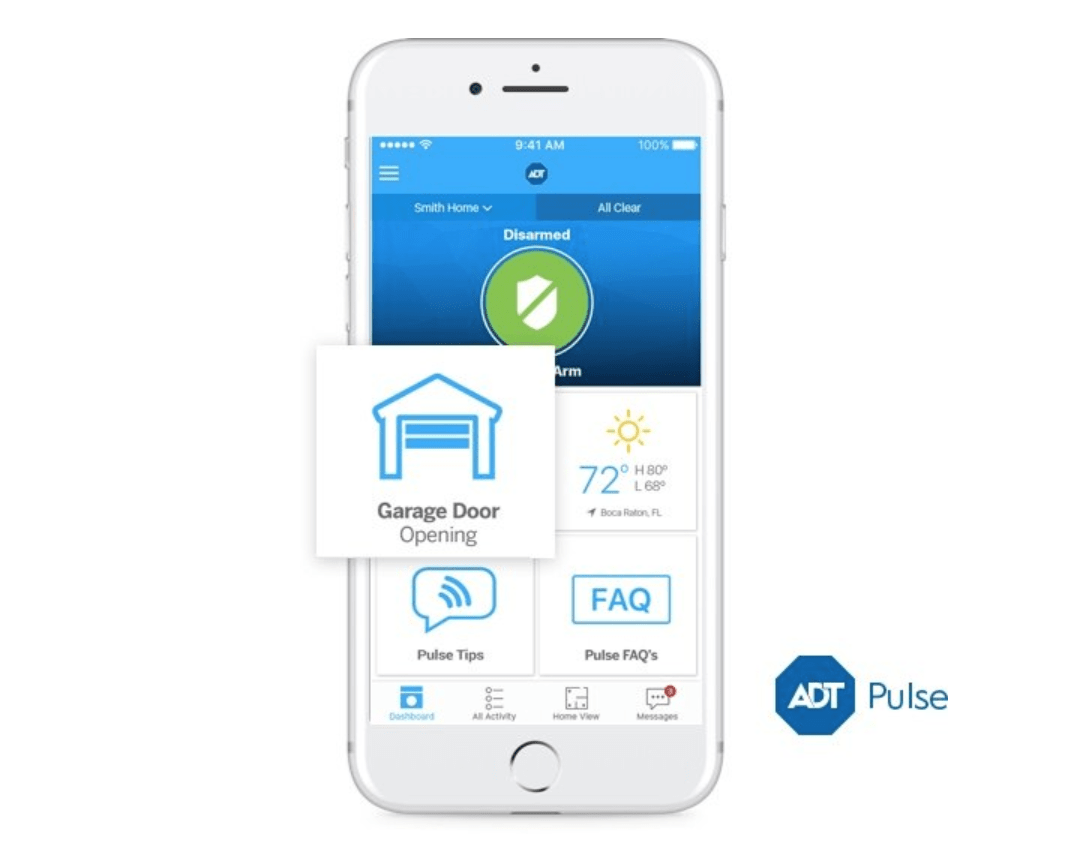 You can open and close your garage door and check on its status through the ADT Pulse app. This is perfect if you have a habit of rushing out the door for work and you have a hard time finding the garage door opener.
Smart Thermostat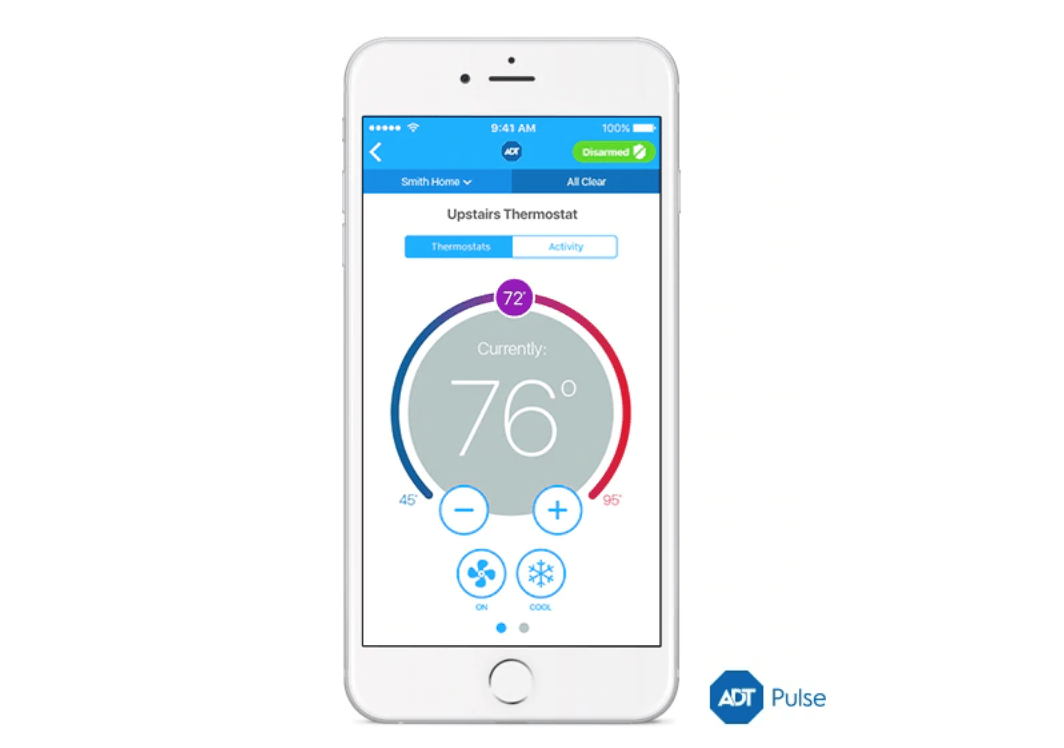 The smart thermostat adjusts to your schedule and it can be controlled remotely. You don't need to get up to make changes to the temperature, and you can create schedules for every day of the week.
Smart Lights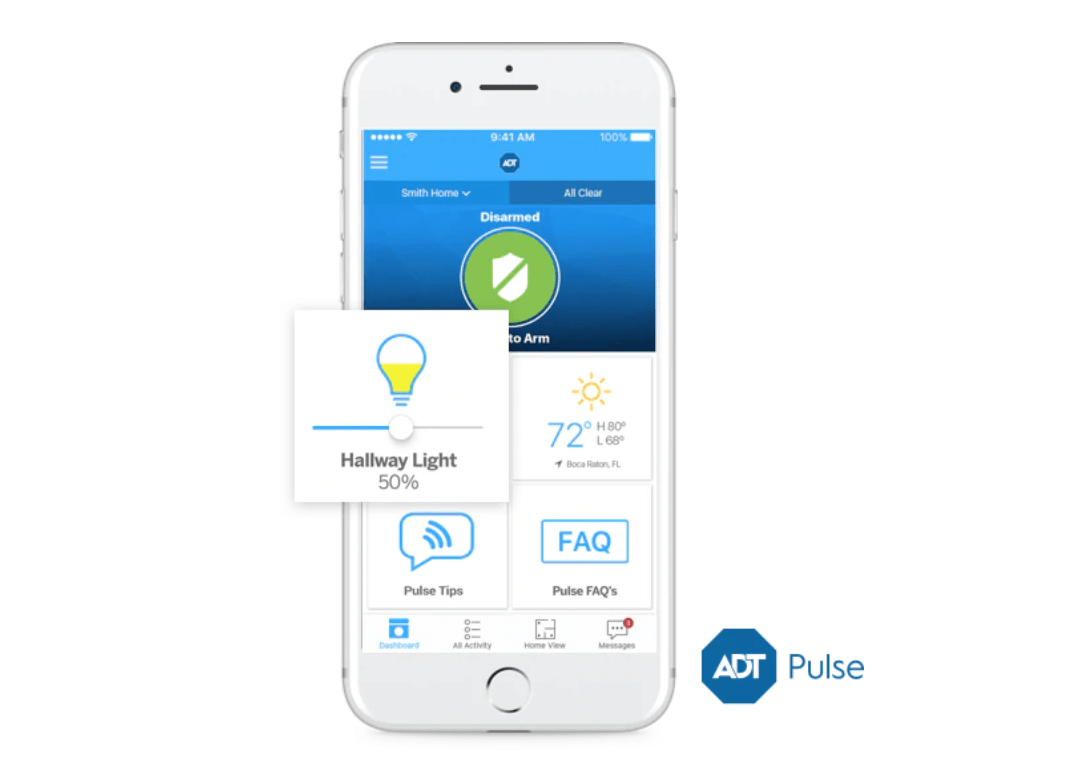 Remote controlled lights are great for many purposes, such as making your house appear like someone's home when you're on vacation, and turning everything off if someone forgets to do so before going to bed. You can have the lights turn on right before you get home from work, and snap off at your usual bedtime.
Alexa Compatibility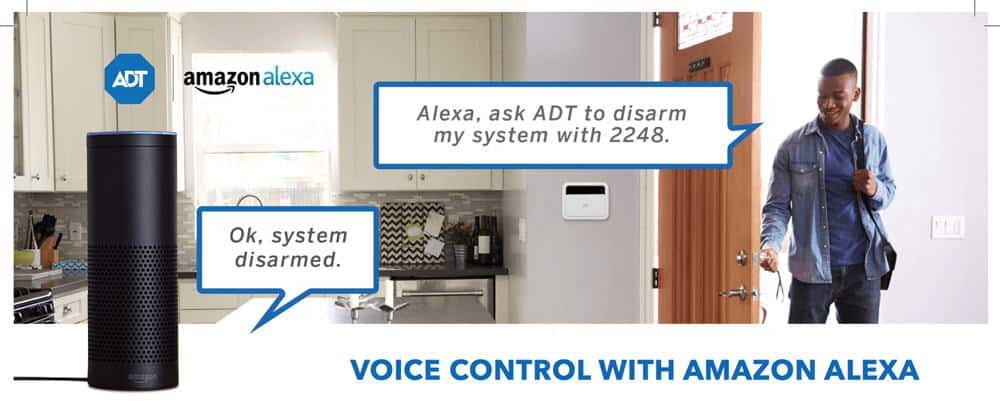 ADT Pulse is compatible with Alexa devices. Use Alexa to arm and disarm your system. You can also use Alexa to control various devices around your home such as your garage door, lights, door locks and more! Get the ADT Pulse voice control functionality using Alexa by downloading the skill here.