What Sets Nest Secure Apart
Nest is different than most home security solutions on the market because of the extensive and intuitive home automation options offered. Nest's equipment is nicely designed and complements home decor. The devices "learn" from other another.
The intelligent smart home sensors are packed with a lot of features. For example, the smoke detectors automatically test themselves once per month. The Nest Guard is an integrated motion sensor, keypad, alarm and hub in one streamlined device.
Nest products also provide great integration with other smart home devices. The Nest Hello Doorbell works with Google Home to announce when someone is at the door. Nest also offers solid backup protection in the account of a power or internet failure.
Key Features
The best features of this system
Wireless Equipment
DIY Installation
Home Automation
Intrusion Protection
Environmental Protection
Wi-Fi and 3G Cell Alerts
Wireless & Cellular Monitoring
Nest Secure Price & Packages
Insider Tips: Some local utility companies offer incentives when you purchase a Nest Thermostat.
What's Included: Every Nest Secure home security system comes with the Nest Guard, which is the "brains" of the system. The Guard acts as the keypad, motion sensor, and alarm.  The system also comes with Nest Tags, which allow you to arm and disarm the system. The Nest Detect sensor is also included to protect the doors and windows. Every system has the option to include 24/7 professional monitoring and cellular backup. If you want video surveillance, you'll need to add the Nest Aware video subscription.
Nest Package Costs
Nest offers 2 bundle packages that contain some of the most popular Nest equipment. The following are the two home security packages currently offered by Nest.
| Nest Secure Package | # of Pieces | Package Savings | Package Cost | More Details |
| --- | --- | --- | --- | --- |
| Nest Secure Alarm System + Outdoor Camera | 6 | $100 | $498 | See More |
| Nest Secure Alarm System + Doorbell Camera | 6 | $80 | $548 | See More |
| Nest Secure Alarm System + Cameras | 8 | $140 | $676 | See More |
| Nest Secure Alarm System + Cameras + Front Door | 12 | $240 | $1,152 | See More |
Nest Equipment Costs and Price List
Nest offers a wide variety of equipment. Everything from doorbell cameras to thermostats. Nest equipment works with their mobile app so that you can monitor and control your home remotely.
The following are some of the various pieces of Nest equipment that can be purchased to secure your home.
| Nest Equipment | Equipment Type | Cost | More Details |
| --- | --- | --- | --- |
| Nest Secure | Control | $399.99 | See More |
| Nest Detect | Sensor | $59.99 | See More |
| Nest × Yale Lock | Lock | $249.99 | See More |
| Nest Protect | Smoke Alarm | $119.99 | See More |
| Nest Thermostat | Thermostat | $249.99 | See More |
| Nest Thermostat E | Thermostat | $69.99 | See More |
| Nest Temperature Sensor | Thermostat | $39.99 | See More |
| Nest Connect | Extender | $69.99 | See More |
| Nest Cam IQ Indoor | Camera | $349.99 | See More |
| Nest Cam IQ Outdoor | Camera | $299.99 | See More |
| Nest Cam Indoor | Camera | $199.99 | See More |
| Nest Cam Outdoor | Camera | $199.99 | See More |
| Nest Hello | Doorbell Camera | $229.99 | See More |
Nest Thermostat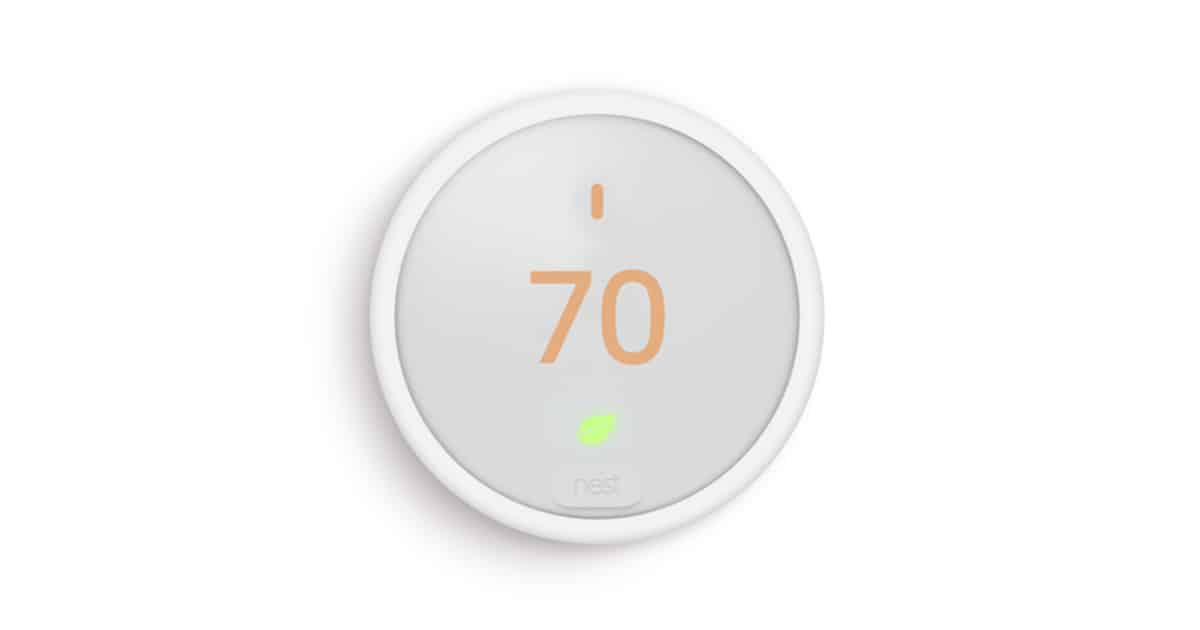 The Nest Thermostat is one of the most sought-after of all Nest products. Users can select from two models currently, the Nest Learning Thermostat, which has a retail price of $249 and the Nest Thermostat E, which has a retail price of $160. Both systems provide an optimal way of controlling your home's temperature. The Nest Learning Thermostat is a more advanced product, but both provide users with the ability to control their home's temperature from a distance.
Another feature to consider adding to this system is the Nest Temperature Sensor. It is a unique tool that allows the system to measure the temperature of where it is located. Since most areas of any home are not the same temperature, this sensor allows for improved overall control of areas.
Nest Cameras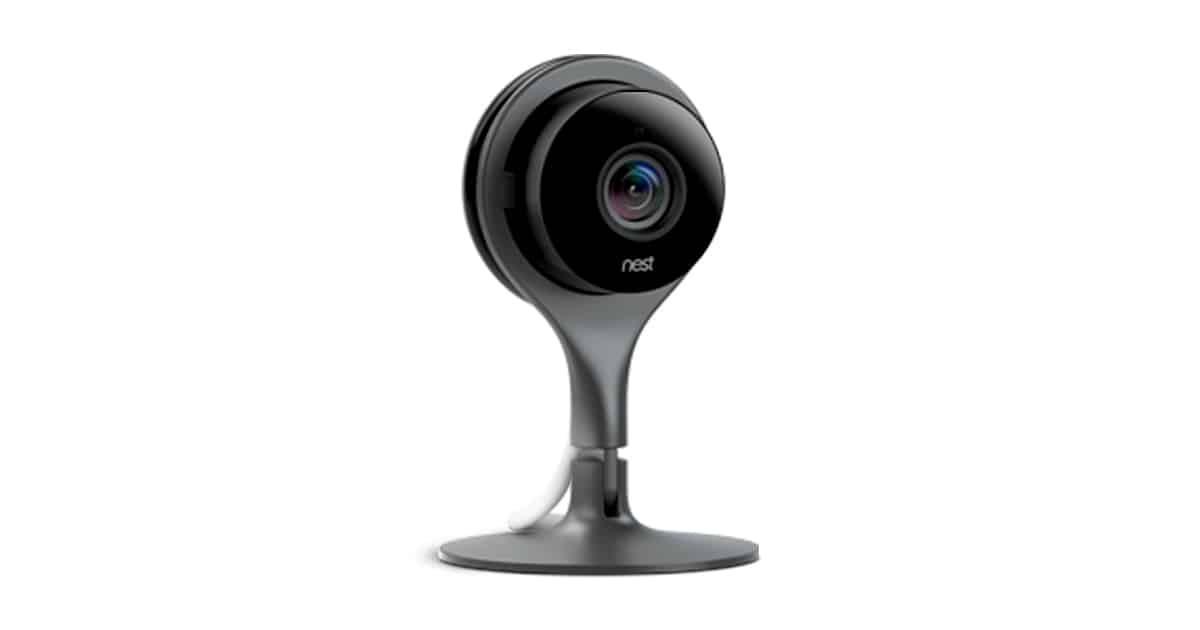 There is no doubt the Nest Cam family is one of the most advanced solutions available for home security systems. There is a camera for just about any need. The camera options include Nest Cam IQ for outdoor use, Nest Cam IQ for indoor use, the Nest Cam for outdoor use, the Nest Cam for indoor use, and the Nest Aware feature.
Each of the cameras provided by Nest are very well designed for long-term function and overall versatility. Individuals get 24/7 live video of what is happening around their home with the Nest Aware feature. The cameras – all of them – offer some nice features including 1080p HD and Night Vision. They also have a three-hour snapshot history. The Nest Cam IQ products will send a notification to your phone if it spots a family member or a stranger present. This is because it features familiar face alerts.
Nest Doorbell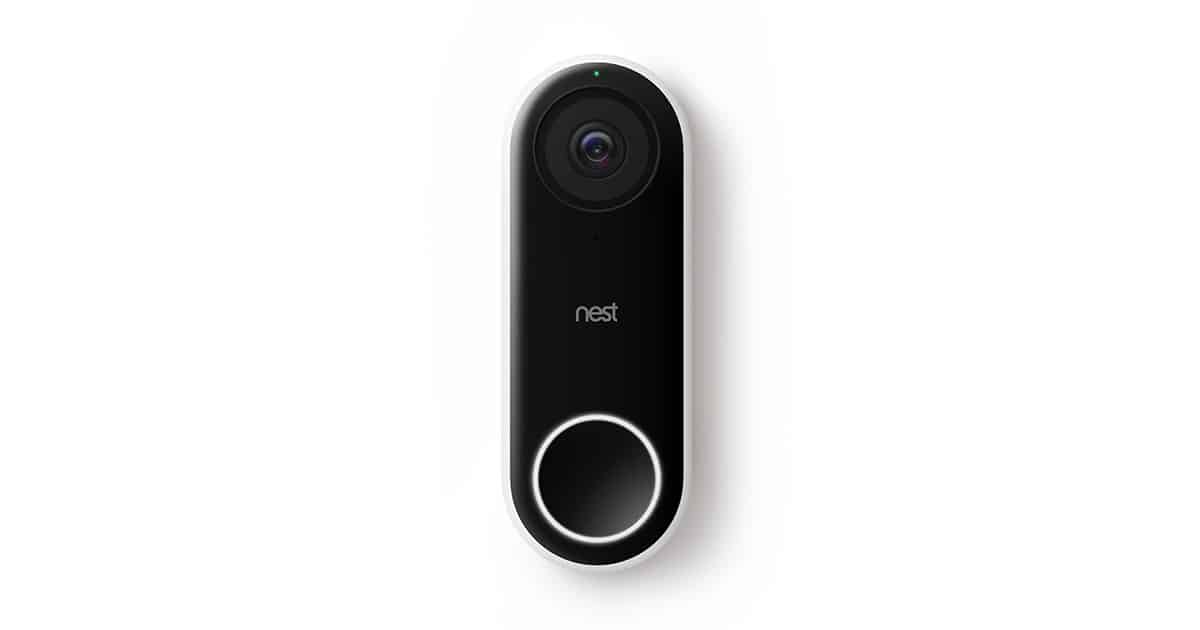 One of the key reasons many people invest in Nest is for the doorbell features. The Nest Hello doorbell camera works very reliably with a very specific function. Placed by your door, it will instantly record information about the people who step up towards it. This means you never miss a moment of any type of action outside your door. It is a replacement for the traditional wired doorbell. Instead of just a sound, users now get a picture every time someone approaches the door. And, the quality here is very good. The Nest Hello provides HD video with very bright and clean images. This can greatly improve your overall satisfaction when it comes to spotting someone at your door who you do not recognize.
There are a few benefits of the Nest Hello. First, it does offer 24/7 streaming ability through the mobile app. You can also check in at any time by simply turning on your app. The system also features a three-hour snapshot history to see what has happened. And, if you invest in Nest Aware, a monitoring, and video recording service, you can look back for up to 30 days to see a continuous video of anyone who was at your door.
Nest Security System

The Nest Secure security system is one of the most advanced and latest products from the company. It is an excellent way to add protection to your home without risk or a lot of cost. One of the key benefits of this system over others is that it does not just alert. It learns. That is, it learns who is welcome in your home – such as you and your family – and doesn't alert you every time you walk in the door. However, when it does not recognize someone, it can alert you right away.
There are various tools and components that make up the Nest Secure including the Nest Guard, which is an alarm, keypad, and motion sensor system. It is the main component of it. The Nest Detect is a type of sensors placed on other doors, windows, or rooms. Nest Tag works to arm and disarm areas without the use of a passcode. Just attach it to your phone or your purse, for example.
Nest Monthly Prices & Plan Costs
Nest Secure has the option of adding 24/7 professional monitoring by Brinks Home Security. This monthly, 24/7 monitoring is optional, but gives you the highest level of security. This service is offered at a discount if a 3-year contract is signed. For those who prefer to not have long term commitments, a month-to-month option is available.
| Nest Secure Plan | Monthly Price | More Details |
| --- | --- | --- |
| 3 Year Contract | $19.99 | See More |
| Month-to-Month | $29.99 | See More |
Current Deal
Nest is currently offering big savings when you bundle theirs products together. Save the most when you bundle Nest Secure and Nest Cameras. To see all of the latest Nest deals, click here.