Our Experience With Xfinity Home Security


The Sign-Up Process
Xfinity Home used to be all over the map with system options and bundle packages. But they've recently cut their offerings down to two options: Xfinity Base Home and Xfinity Complete Home.5 So all you need to do is choose one of these bundles and select a monitoring plan. That's it! We found the sign-up process to be pretty fast and easy.
The Xfinity Home System We Chose
We went all-in with the Xfinity Complete Home package, which we paid $480 for upfront, though financing is available. Then, we chose the top-tier monitoring plan, which we'll cover in a bit. This kit included the following equipment:
1 touchscreen control panel
5 window or door entry sensors
1 pet-friendly motion sensor
1 wireless keypad controller
Xfinity Home app for remote control
1 indoor or outdoor HD Xfinity Camera
1 Xfinity Home yard sign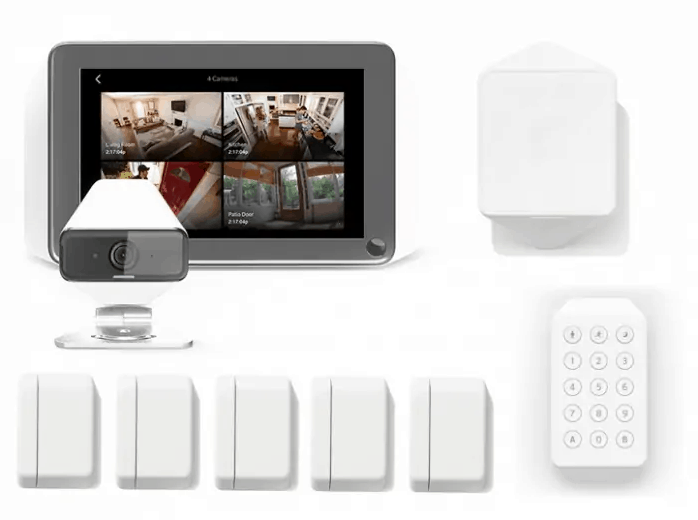 Now, if you want to save some money, the Xfinity Base Home system can secure a small home for $360, and it comes with the following equipment:
1 touchscreen control panel
3 window or door entry sensors
1 pet-friendly motion sensor
Xfinity Home app for remote control
1 Xfinity Home Security yard sign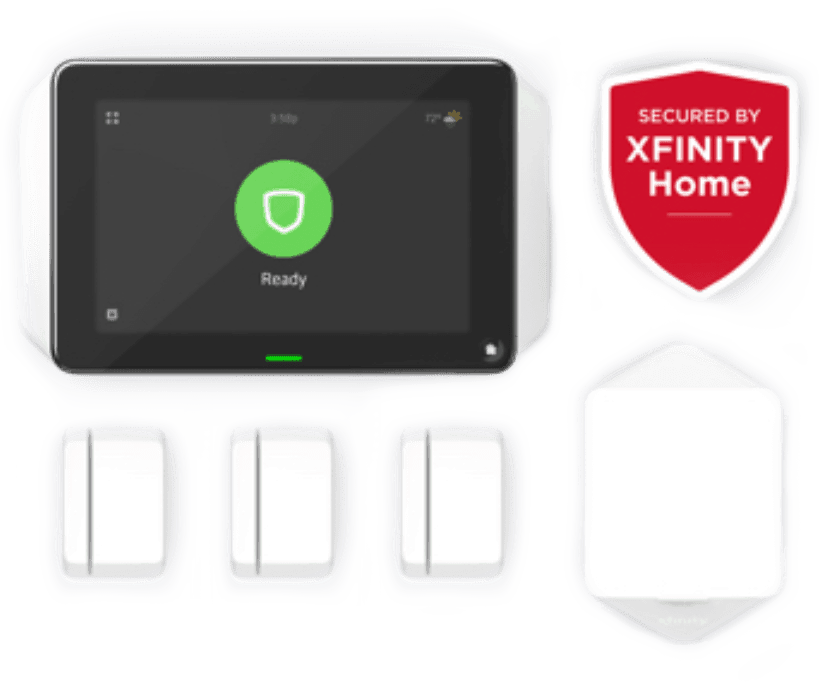 Installation
Unfortunately, Xfinity Home requires professional installation. Yep, this requirement means you'll have to check your calendar, schedule an appointment, and have a technician visit your home. Thankfully, our tech arrived within the two-hour window they promised us. The experience wasn't bad, and it took less than 45 minutes from start to finish. Even with that decent experience, we typically prefer DIY installation or at least having the option for it. If you happen to fall in the DIY camp, Xfinity Home might not be a good fit for you.

Pro Tip: Professional installation can be a pain, so be sure to pick your technician's brain about your system while he or she is at your home. Also, why not ask for tips and tricks to get the most out of it?
Ease-of-Use
The truth is, it's been a while since we tested a security system that was hard to use. In fact, there seems to be an arms race in the home security space to see who can create the system that's easiest to use. It's why companies like Alder and SimpliSafe are thriving. So, we expected Xfinity Home to be fairly easy as well. And, guess what, it didn't disappoint.
We were able to control our Xfinity system using the intuitive touchscreen control panel. This device looks and feels like a thousand bucks, and it performs well, too. With a few swipes of the finger, and you can arm and disarm your system, view live video feeds, and even control smart devices. We also used the Xfinity Home app to control the system.6 The app wasn't anything special, but it did give us remote access from pretty much anywhere. Overall, we found that it was easier to use than the average system, but it was not nearly as easy as the top DIY alternatives out there.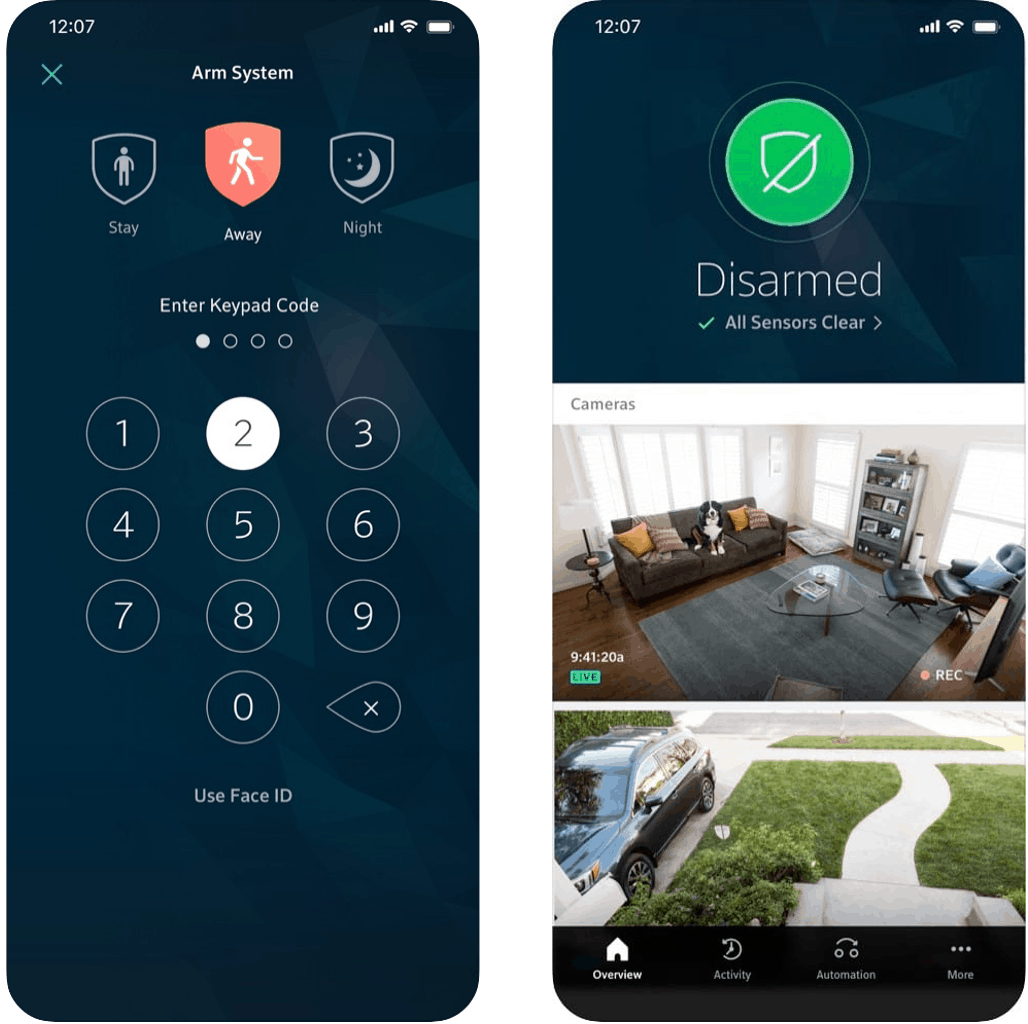 Did You Know? Today, most home security systems offer mobile app controls, and more companies are also adding touchscreen controls to their equipment lineup.
Customer Service
Now, time for the million-dollar question. Considering their checkered past, how did Xfinity score with us in the customer service department? Well, they didn't do so hot. At the risk of sounding old-fashioned, we like to see a number listed for phone support. We had to dig deep in the documentation to find their phone number, which we didn't like. Then, once we dialed that number, it took a while to get a real human on the line to help us.
So, we tried going the self-service route. Xfinity Home does offer a customer support portal with a collection of useful articles and troubleshooting guides. But let's be honest, who wants to read these things? There's also a live chat option that we had decent success with — but again, nothing beats talking to a real human to get the personalized help you need. Compared to brands like Alder, Vivint, and ADT, Xfinity's customer service fell sort of flat.
But remember, customer service is just one category that we consider. So let's explore their monitoring options, features, and tech to see how (or if!) they recover.